If you follow me on Instagram, chances are you've seen this photo already. I posted it last week and hinted at the fact that I may soon be leaving behind the work-from-home world to take up residence in a pretty storefront office. (Hooray!) A week later, everything is lining up quite nicely and it's official! Pending a few last details, I should be working out of this adorable little space within the next few weeks. I am beyond excited, let me tell you.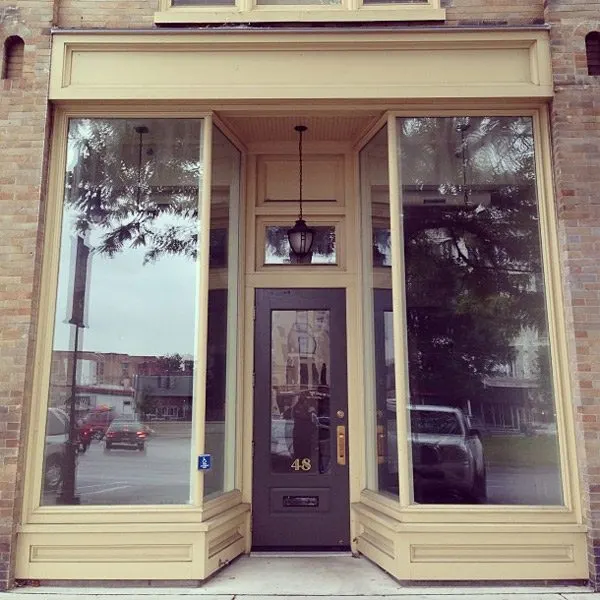 So what's it all about? In a nutshell, my cousin who is making a career shift out of a partnership and into her own business needed an office. This one happens to be perfect. We're talking huge 15′ ceilings with the original tin, gorgeous period light fixtures and those massive storefront windows that positively flood the space with natural light all day long. Located in the downtown area of our town, it's also within walking distance to restaurants and coffee shops. (Bonus!) It also happens that she and I have been as close as sisters for our entire lives and really rather enjoy hanging out. So one thing led to another and it was decided that I'd move into the office with her and the other lovely girl that works for her. You know, so we can do things like put a giant Christmas tree in the front window. (And if you think I won't be changing up the window decor at regular intervals, you're nuts. It's so on!)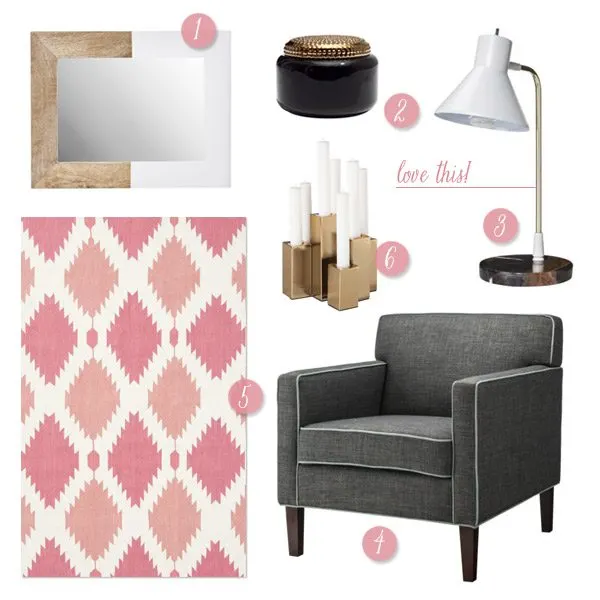 Right now we're strictly in the planning phase. So we've been, you know, digging through our homes and those of family and friends to see what we can repurpose without breaking the bank while still having a space that's really fun and cozy. Storage is critical. Color is critical. Having a space that is bright and happy? Also critical. Needless to say, good ol' Craig and his list will be getting a lot of love from us over the next few weeks. In the meantime, I'm already thinking about colors and patterns! Because that's how I do. We want a space that feels professional but in a way that's really warm and inviting. We want it to have a touch of a coffeehouse vibe, so when her clients come in to meet they feel like they're at the home of an old friend. And did I mention we want it to be fun? Fun is a must!
I'll keep you posted as we make progress and when I'm officially a put-an-outfit-on-and-go-to-the-office kind of blogger instead of the type who wears yoga pants and a top knot more often than I care to admit. I'll likely be updating more frequently on Instagram than here on the blog though, I'm sure, so be sure to follow along!

[Shop | 1: Two-tone mirror | 2: Black and gold ceramic jar | 3: Task lamp | 4: Charcoal armchair | 5: Dhurrie rug | 6: Gold candleholder.]