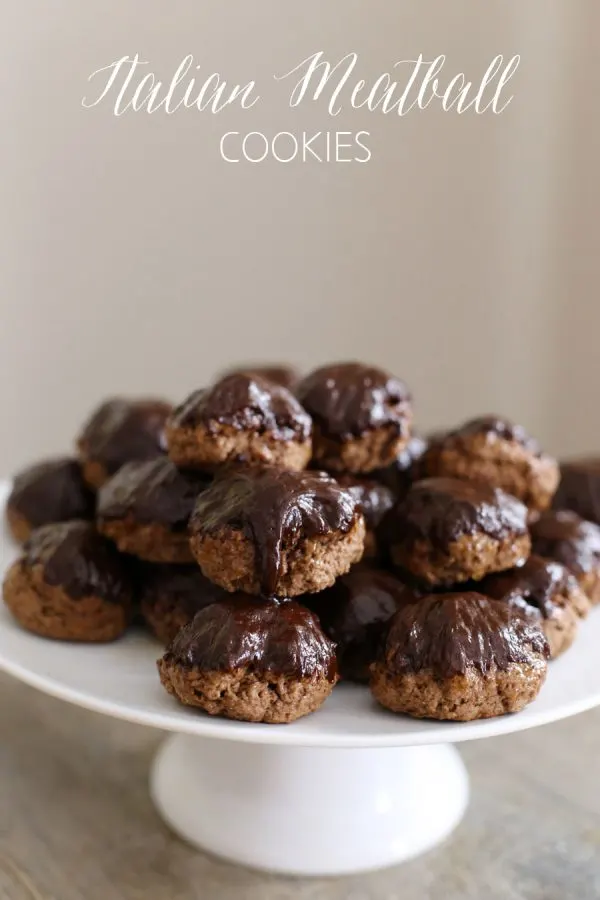 I've been a massive fan of The Glitter Guide for a long time and I'm thrilled to be sharing one of my favorite Christmas cookie recipes today as a part of their Holiday Cookie Swap. I'm really excited to be sharing this bit of our family Christmas tradition with you. I've been wanting to share this recipe for a long time so many many thanks to the editors at The Glitter Guide for asking me to play along!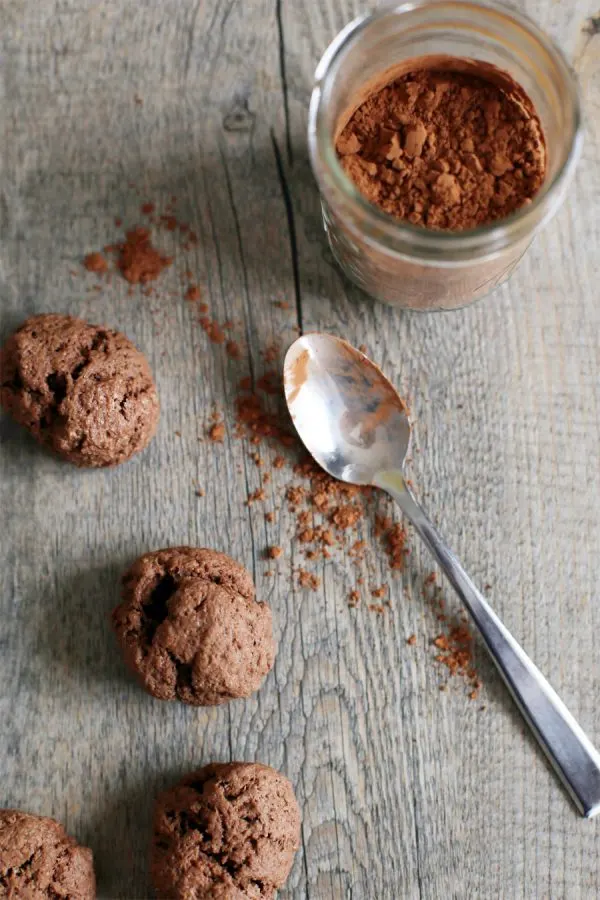 As a kid I remember the weekends leading up to Christmas as being full of cookie baking, ornament crafting and gift wrapping. And let me tell you, our cookie baking parties were kind of legendary, the foundation on which little kid Christmas memories are built. My mother and my aunts would gather all of us kids together, roll up our little sleeves and encourage us to get elbow deep in flour, butter and sugar. Of course every family has their traditional cast of cookie characters, the star of which was always Italian meatball cookies in our family.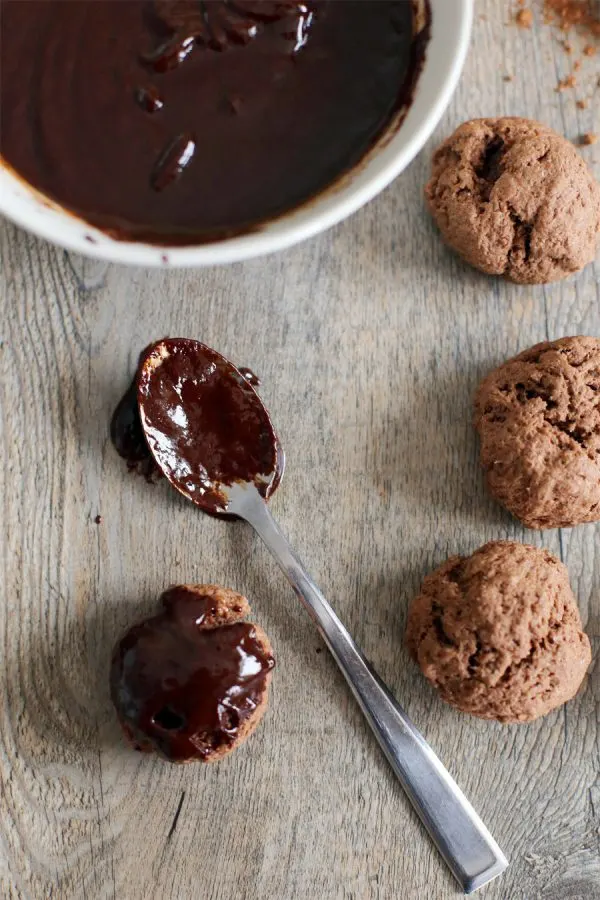 The cookie itself is semi-sweet with a subtle touch of spice from the cinnamon, cloves and rum. Topped with dark chocolate ganache they're as close to Christmas cookie perfection as anything I've ever tasted. This recipe has been in heavy rotation in our family for decades, passed down on neatly penned index cards stained with years of splattered batter and chocolate. When I think of Christmas, I think of these cookies – and the smell of them baking in the oven? Absolute heaven!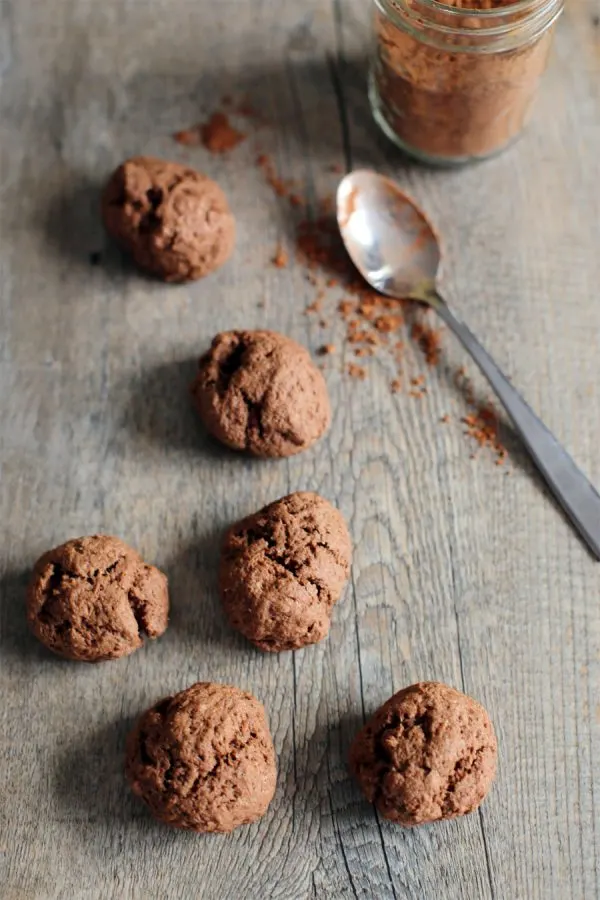 6 cups all-purpose flour
1/2 tsp salt
1 cup shortening
1/2 tsp baking soda
1/2 tsp ground cloves
2 cups sugar
3/4 cup cocoa powder
2 tsp baking powder
1/2 tsp ground cinnamon
2 cups milk
2 oz spiced rum
Preheat oven to 370°. Combine all dry ingredients in a large mixing bowl or in the bowl of a stand mixer. Blend in the shortening. Add the milk and rum (whiskey, bourbon or brandy will also work) and combine well. The dough will be very stiff and sticky. Roll into approximately 1″ balls and place on an ungreased baking sheet. Bake for 12 – 13 minutes or until they look slightly golden. Remove from the oven, allow them to rest for a couple of minutes and then transfer to a wire rack to cool completely.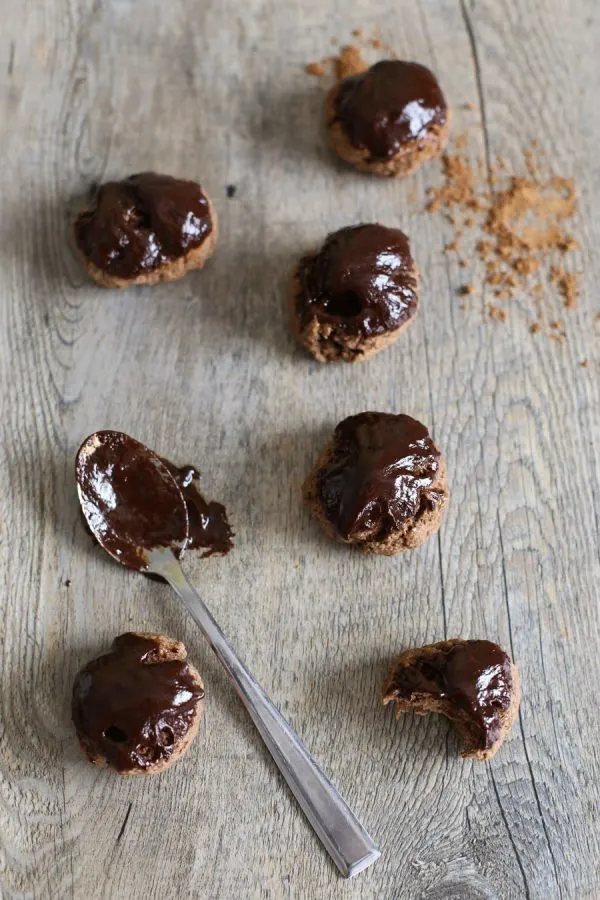 8oz dark chocolate chips

1/2 cup heavy cream
2 oz spiced rum
Heat chocolate chips, heavy cream, and rum over a double boiler of simmering water until completed melted and smooth, stirring or whisking occasionally. Feel free to sub whiskey, bourbon or brandy for the rum. (But I don't suggest skipping it – it really enhances the flavor!) Once the ganache is smooth and creamy, dunk each cookie to coat the top completely and then return cookies to the wire rack to cool until ganache sets.

[Photos by Cyd Converse for The Sweetest Occasion.]