by Chelsea Foy
Every year after Christmas, my mom and I are so bummed to take down all of the decorations. So this year I decided that we needed some transition decorations that wouldn't make us so sad to take down the tree at her house. My mom insisted on keeping up a few twinkly lights, and I got started on a surprisingly simple little magnolia leaf garland! I love that it feels wintery but doesn't necessarily scream "holiday," and that it's pretty cost-effective, especially if you have a magnolia tree in your neighborhood. Let's get started!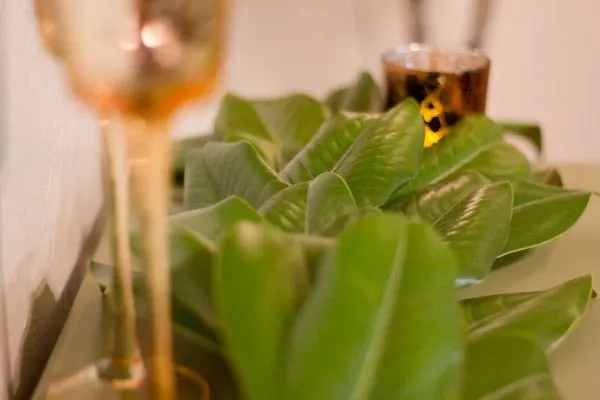 DIY Magnolia Garland Supplies
fresh magnolia leaves
floral wire
rope or thick twine
wire cutters
gloves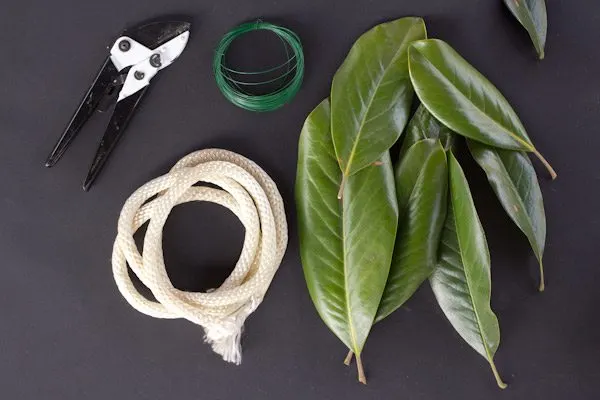 Start by gathering your magnolia leaves. For this project, estimate about 20 or 25 magnolia leaves per foot, depending on how full you'd like your garland to be. Wipe down all the leaves to rid them of excess dirt.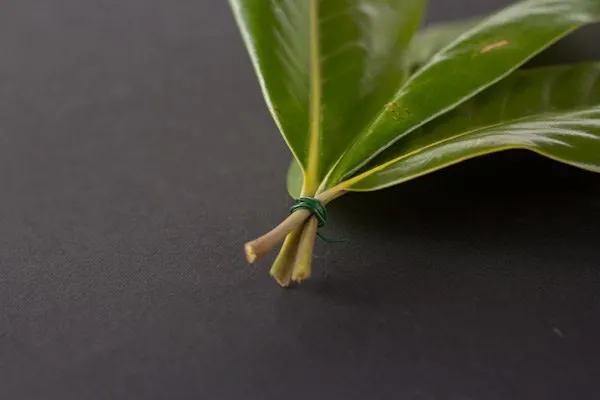 Put your gloves on to protect your hands while you're working with the floral wire. Gather three or four leaves and arrange them in a fan, then wrap a 3″ portion of floral wire around the stems to hold them together. I alternated three and four leaves in these bunches just to change the texture of the garland a bit. You'll be attaching these little bundles to the rope at about 3″ intervals, so make enough of them to accommodate your entire garland.
Using another 3″ length of floral wire, wrap the first bundle to the rope. I recommend starting on the left end of the rope and having the stems of the leaves pointing to the right; that way you aren't working backward as you attach more bundles to the rope.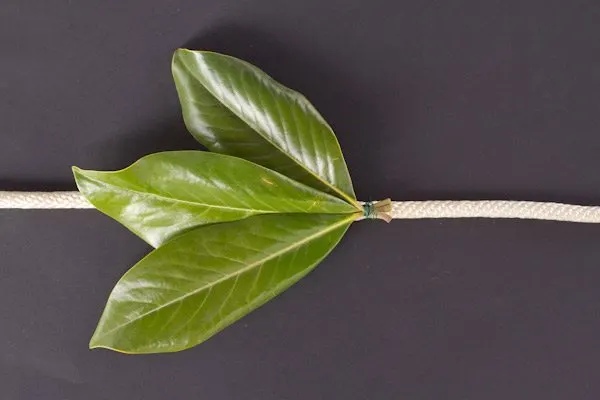 Keep attaching the leaves as you see fit until the rope is full! This particular method is for a garland that will be laying or hanging flat against a surface. If your garland will be visible from both sides, repeat the process with the leaf bundles on the other side of the rope so that it's completely hidden.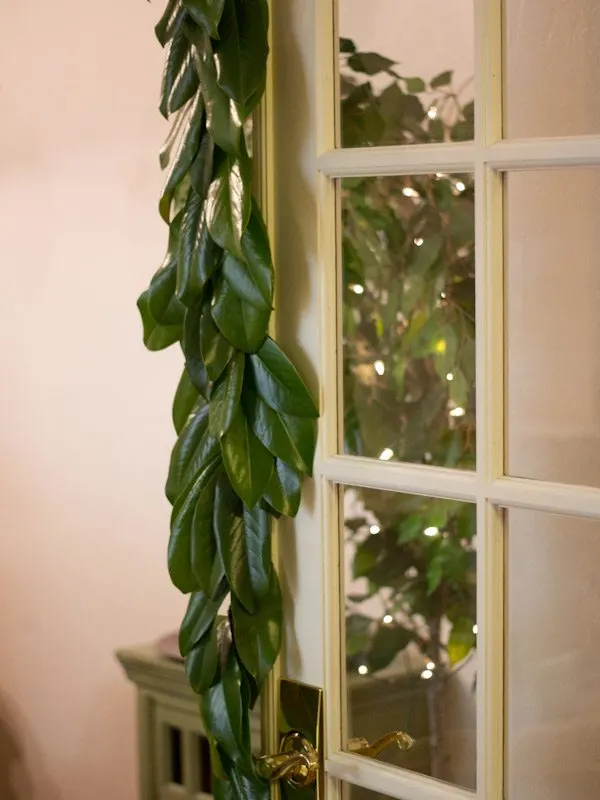 We set our garlands out over a little hutch and hanging on some french doors, but you could put these in a zillion places. I love the fresh look and that it takes the place of some of the holiday decorations that will be packed away for next year! Wishing you all a wonderful new year, and happy making! xoxo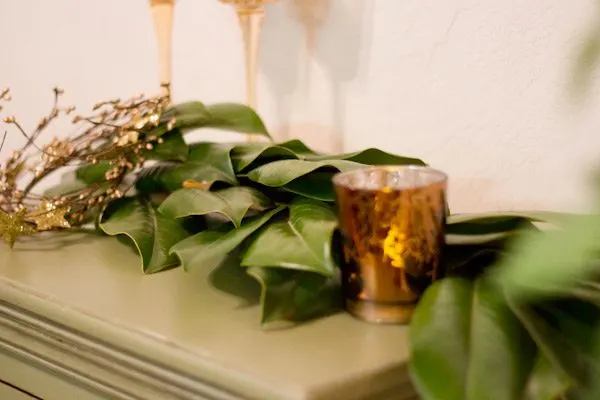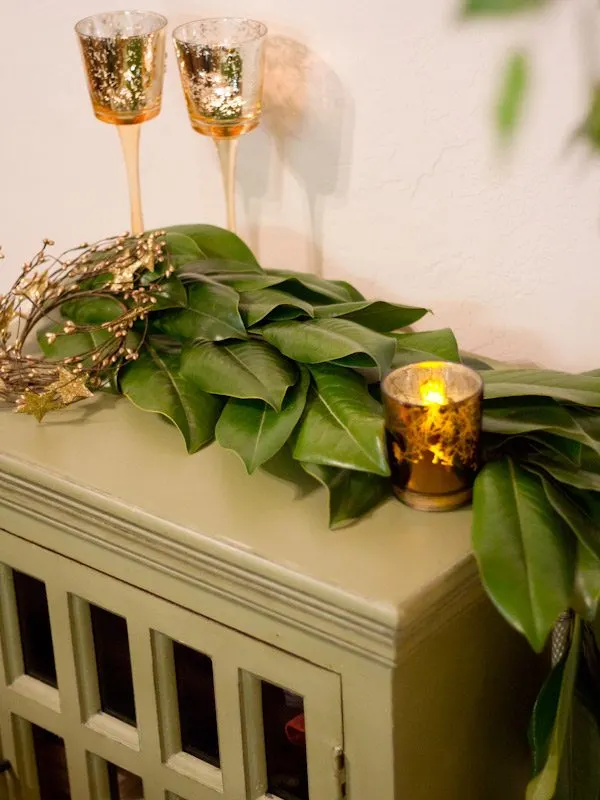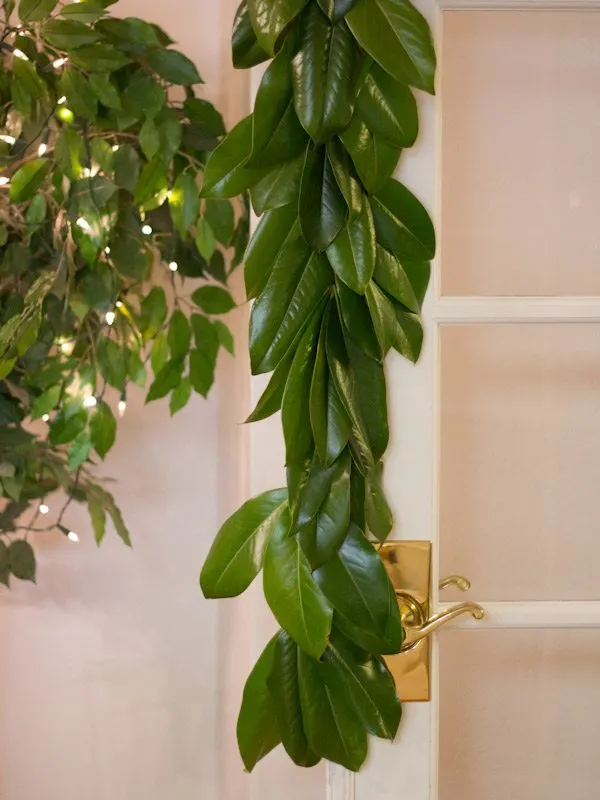 [Photos by Lovely Indeed for The Sweetest Occasion.]
The fine print: Please link with love! As with all of our posts, DIY projects featured on The Sweetest Occasion may not be copied, distributed or reproduced without express written permission. Love and links are always appreciated! If you'd like to share this post, please link to this post directly for the DIY tutorial and do not include the instructions in your own post. Thanks so much! xoxo