As I'm spending time with our new little one, some of my best blogging buds are covering for me.
Today please welcome my sweet friend Ashley Rose from Sugar & Cloth!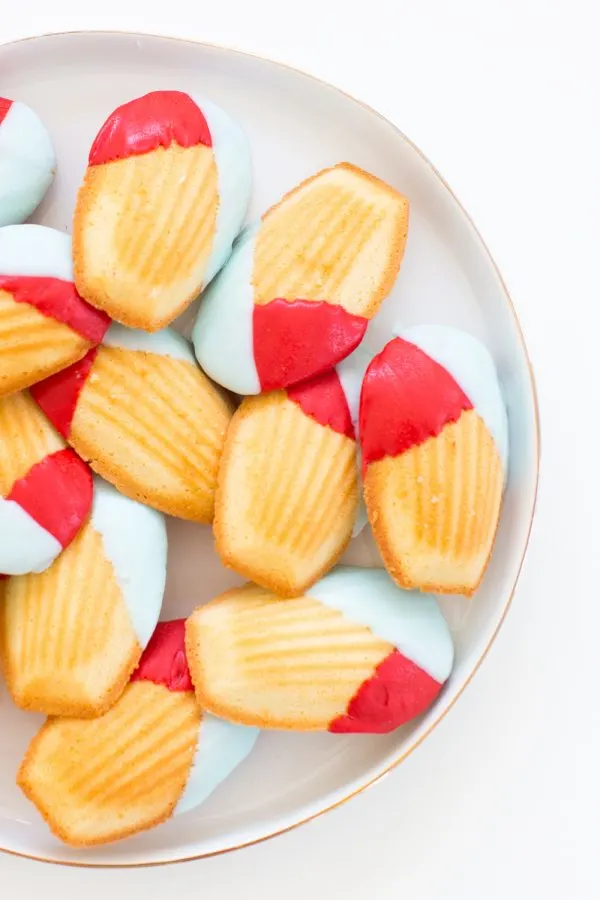 We're all about adding some color and festive touches to our desserts, especially around the holidays! Plus you can't really go wrong with adding chocolate to a cookie favorite, right?! Naturally that would lead us to add a pop of fun to a well-loved staple with these color block vanilla bean madelines.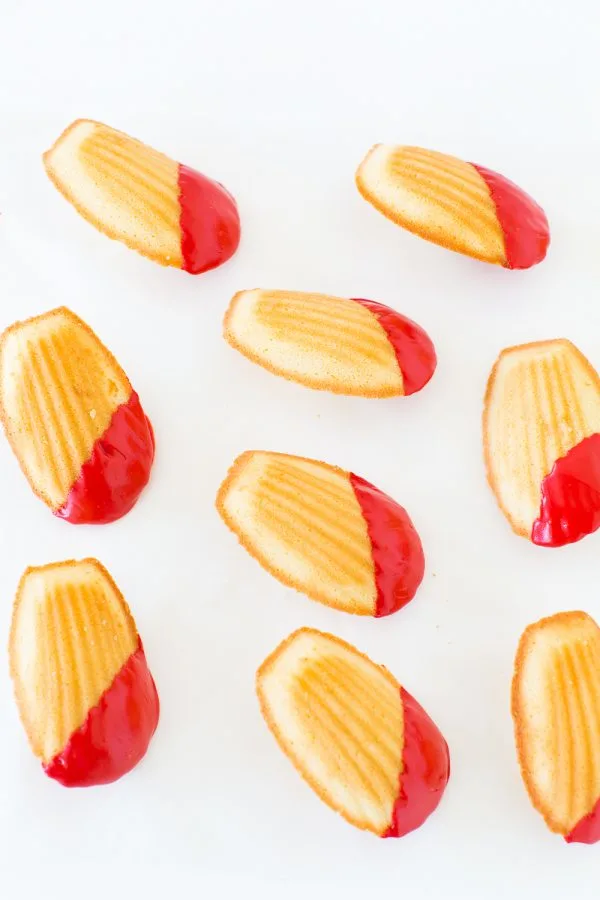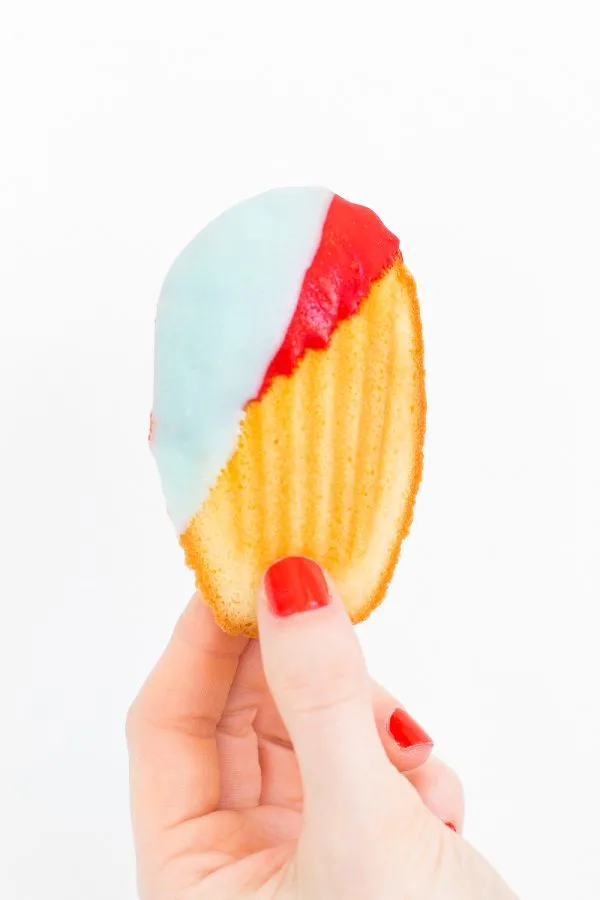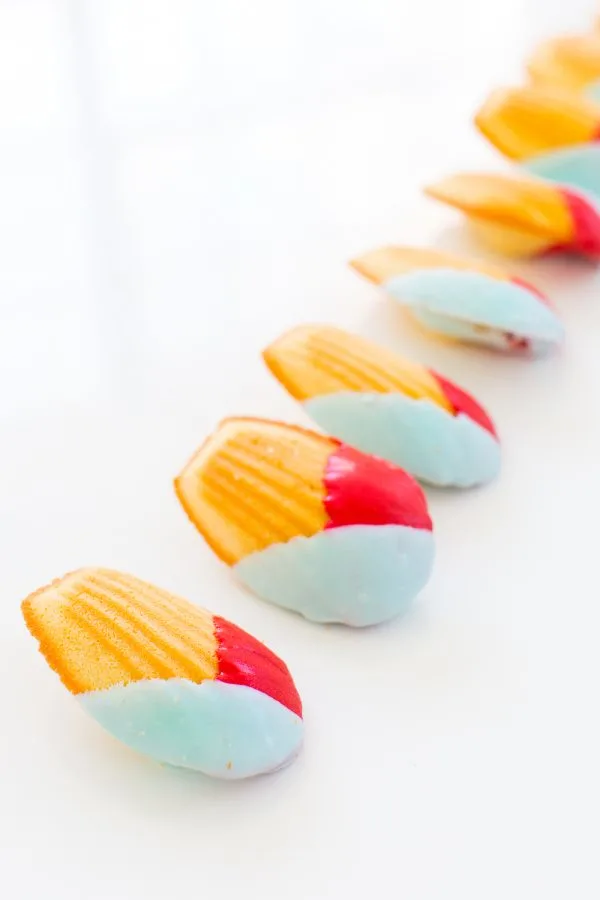 2 room temperature large eggs
2/3 cup sugar
1 teaspoon baking powder
1 cup all purpose flour
1/4 teaspoon salt
1/4 tablespoons unsalted butter
Seeds from one vanilla bean
12 ounces of white melting chocolate
Gel food coloring in the colors of your choice
Lightly grease a madeleine pan, and preheat the oven to 375 degrees. In a mixing bowl, beat the eggs and slowly add the sugar and continuing mixing. In a separate bowl, combine baking powder, flour, and salt, then slowly add in the egg mixture until you don't see any clumps. Add in the vanilla and butter until well combined.
Fill each opening of the madeline pan with a tablespoon of the batter, and bake for 10-12 minutes, or until golden brown. Once you remove the cookies from the oven, quickly let them cool on a wire rack.
Melt half the chocolate in a pan, and stir in one of your gel colorings, and stir (we used a tiny bit of green, and a heaping scoop of red). Dip the corner of each cooled madeline in the chocolate and let cool completely on wax paper. Repeat this last step with your remaining chocolate and the second gel coloring.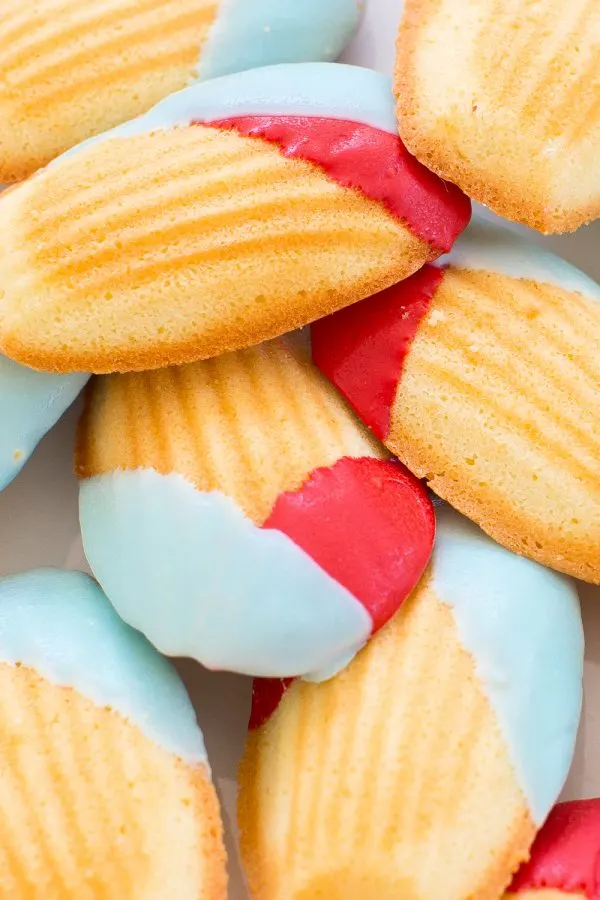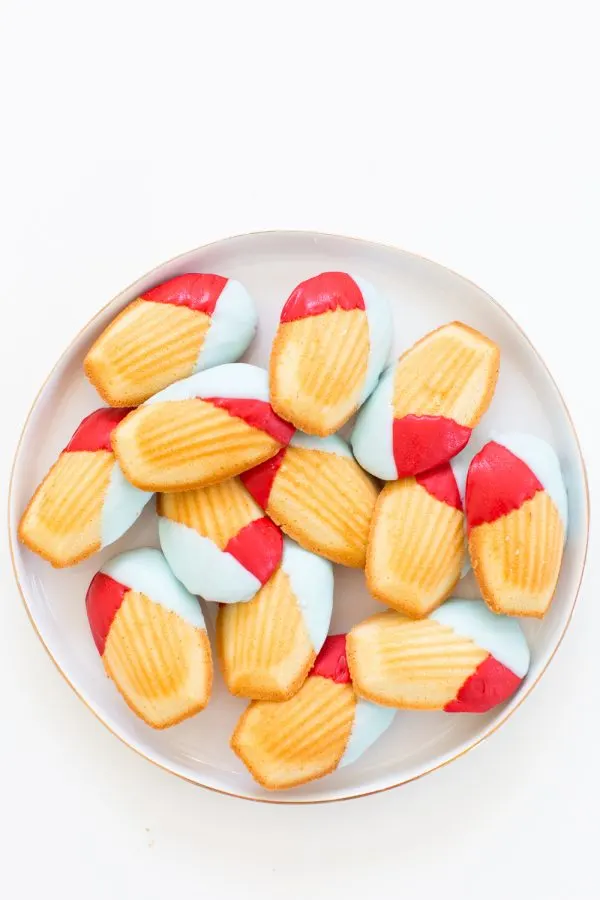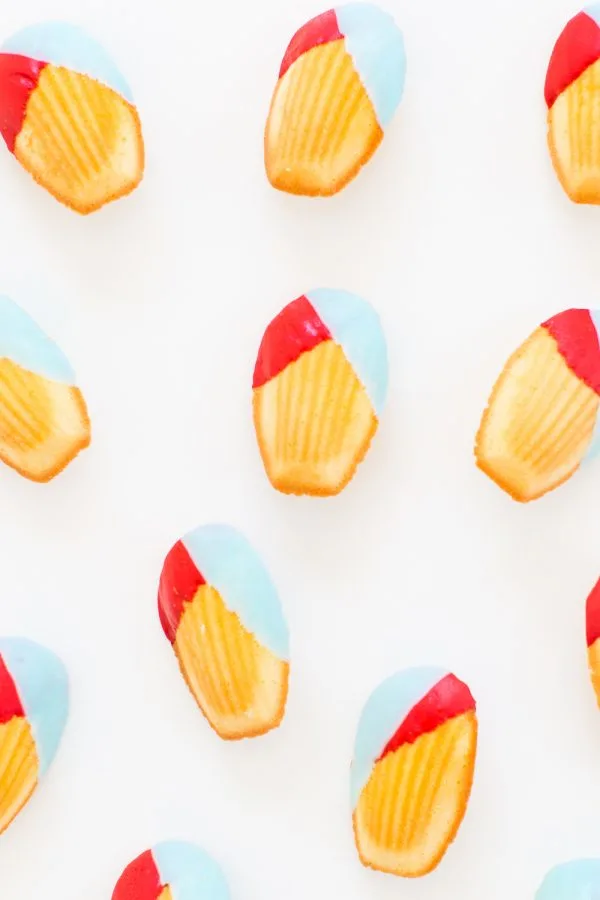 These are great for just the right amount of sweet for adults, while still being enticing enough for the kids. They can even help dip them or be in charge of a few extra sprinkles on top! Do you all have a colorful twist for your favorite cookie recipe? Be sure to share it with us!

[Styling, recipe + photos by Sugar & Cloth for The Sweetest Occasion.]