It may be my architecture background, but I absolutely love colored pencils. I keep an over-priced set at my desk for sketching and doodling so I fell in love with this DIY pencil holder shared by Andrea of Strawberry Chic. You can bet I'll be making one of these as soon as I can score the perfect piece of salvaged wood to make it happen. Of course, you can use this for more than just colored pencils – all of your pens and pencils would be happy hanging out deskside in a pretty holder.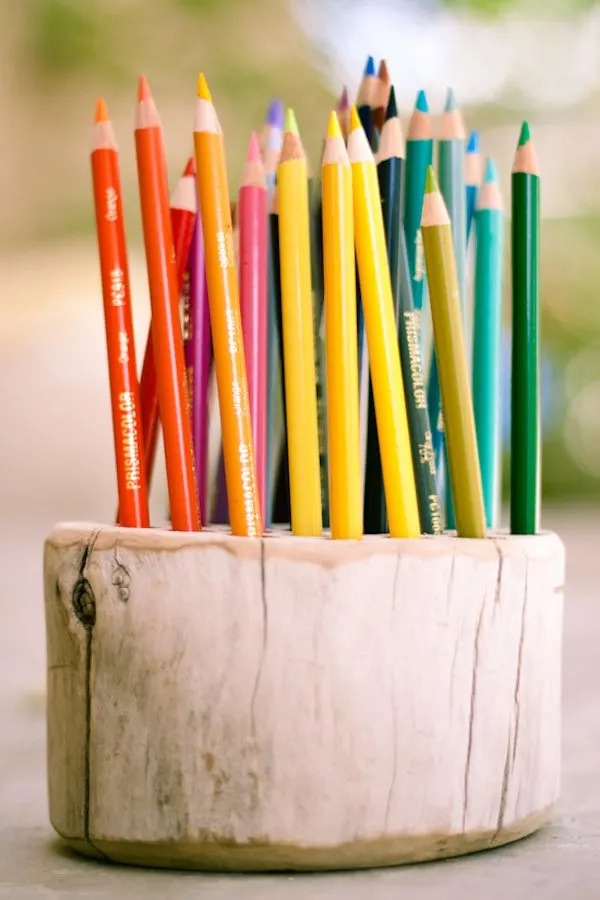 Supplies –
Hand saw
Small slice of wood either from a large branch or tree base (mine is a piece of poplar about 6″ in diameter)
Drill (with a drill bit size of about 7/16″)
Sand paper
Step 1. Using a hand saw, carefully cut your wood piece to the desired height.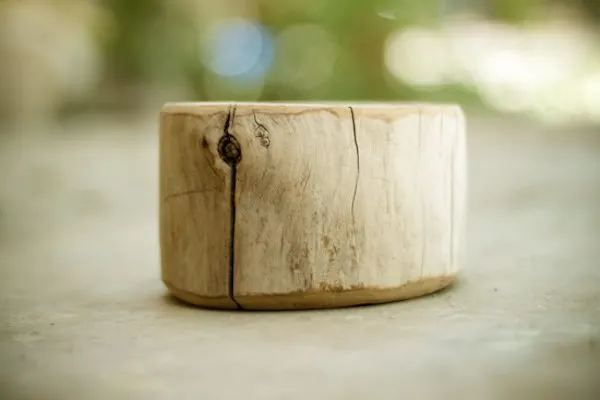 Step 2. Drill holes into the top of your wood piece. You can drill in a pattern or randomly.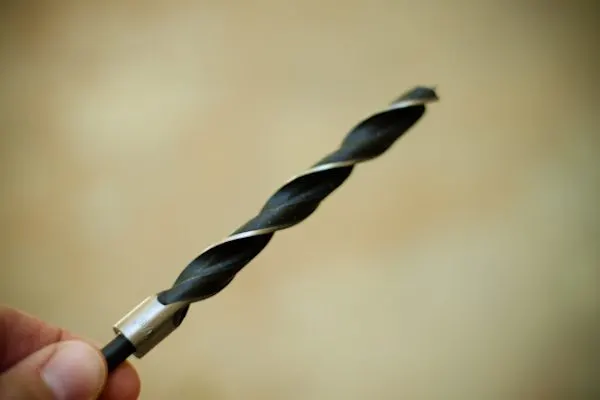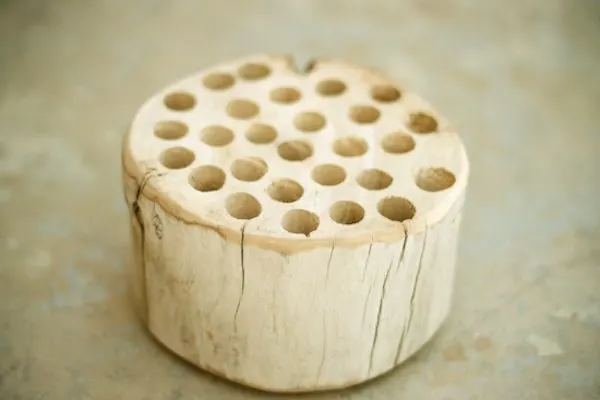 Step 3. Sand down the edges and add pencils. (It's that easy!)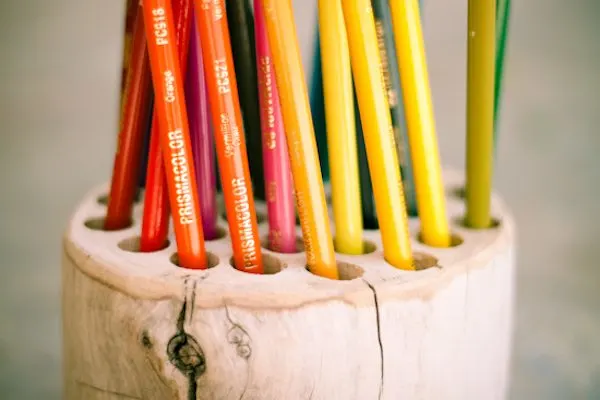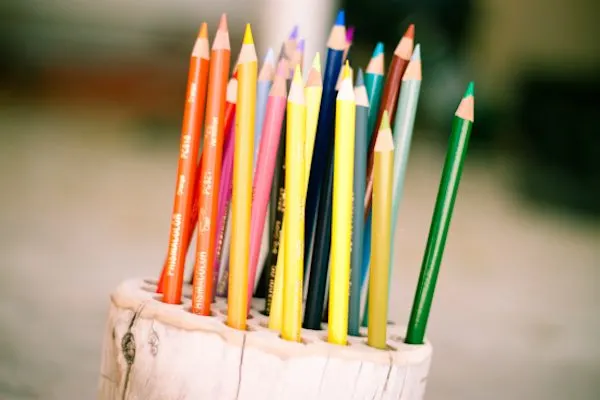 {DIY project + photos by Strawberry Chic.}