The lovely ladies of Hey Look shared this fun tabletop design that I think is just too pretty. The centerpiece is constructed of DIY flowers made from crepe paper and parchment paper (check out the how-to below!) and I love the look of the bold cobalt blue paired with the kraft paper details. Simple white dinnerware, a scattering of votive candles and blue and white checked cloth napkins look sleek and modern, while still feeling warm and slightly rustic-inspired.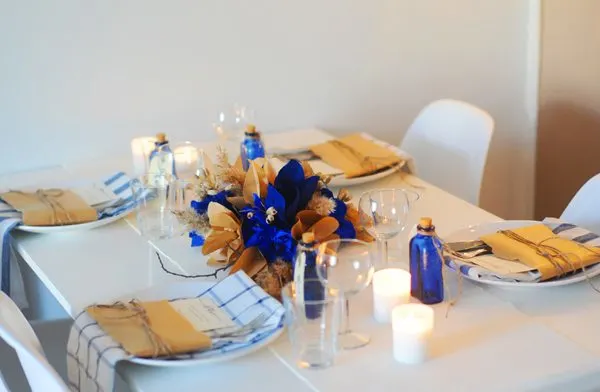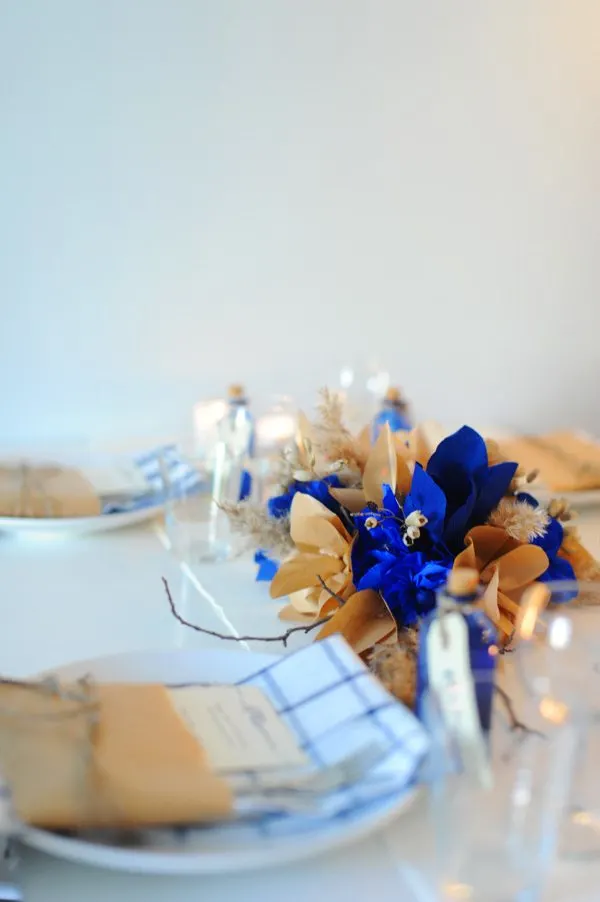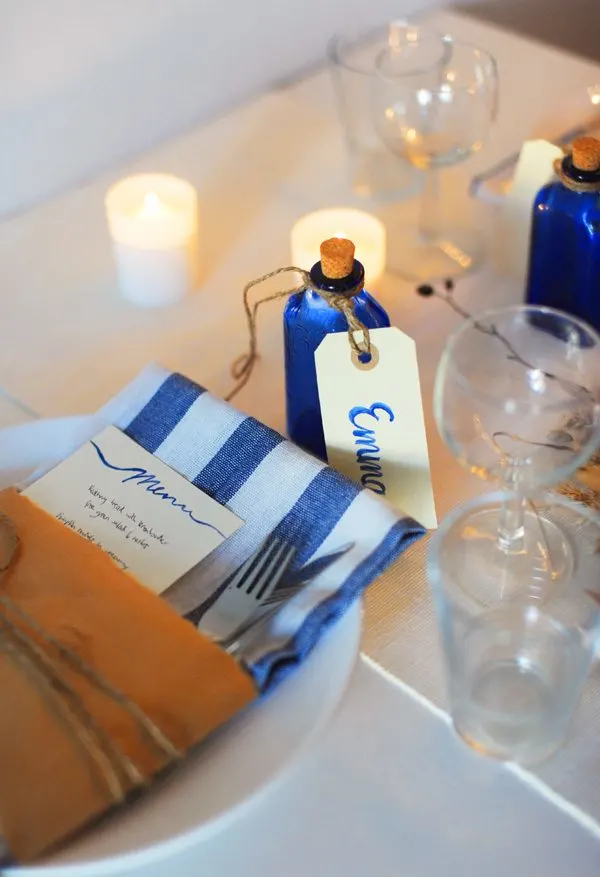 DIY Paper Flower Centerpiece
Supplies –
crepe paper, craft paper and any other paper you want to incorporate in your centerpiece
wire and wire clippers or strong scissors
masking tape
dried plants, flowers, sticks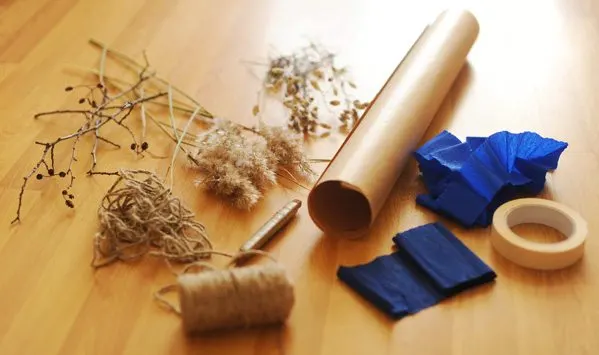 Make a bunch of paper flowers and leaves. Step by step instructions for these can be found all over the net (Martha Stewart for example has a lot of excellent tutorials) or try these paper poppies. Be sure to only cover the upper part of the wire with masking tape.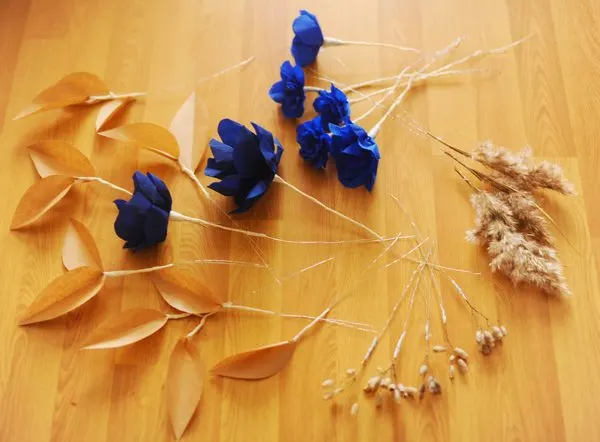 Attach wire to all plants/sticks and cover the upper part with masking tape.
Now all you need to do is to arrange the florals, leaves and sticks into a centerpiece to your liking. Do this bit by bit, twisting the wires together. You can clip off excess wires pieces if it becomes too messy.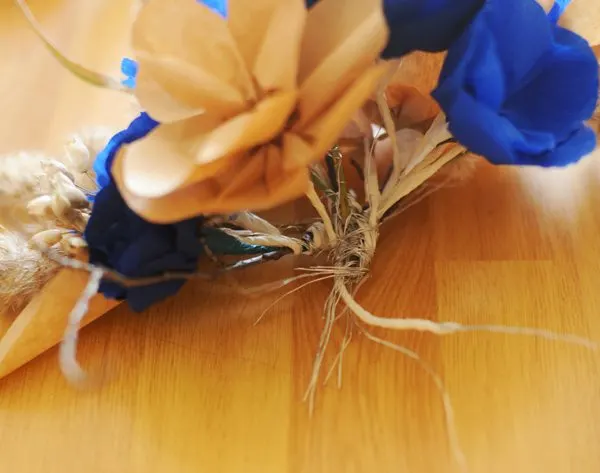 Lay the arrangement out flat on the table from time to time to check for holes that need to be filled with leaves and flowers. This process may take some time, but you'll end up with a pretty centerpiece that you can use over and over again. Once your arrangements is finished, clip off any excess wire pieces from the bottom.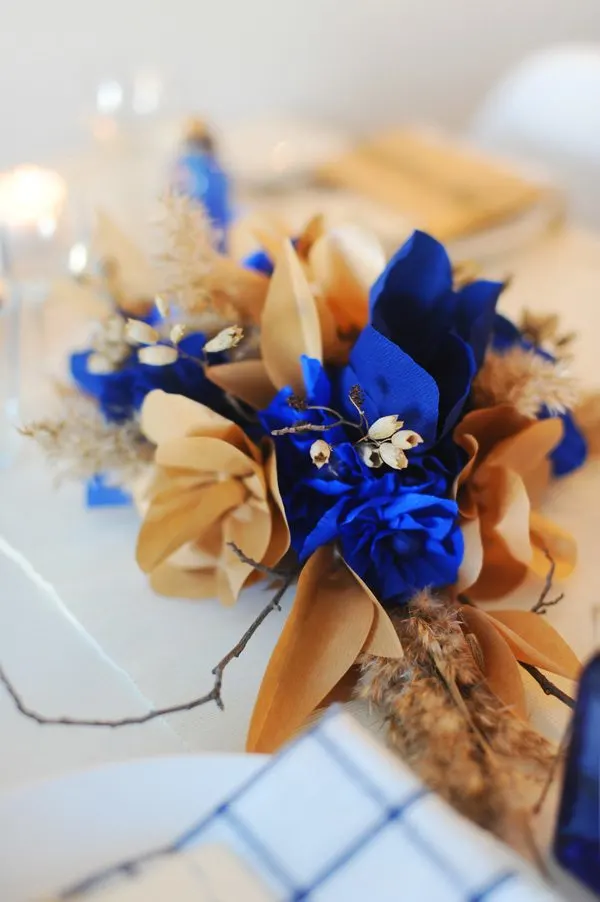 {Photos by Hey Look.}