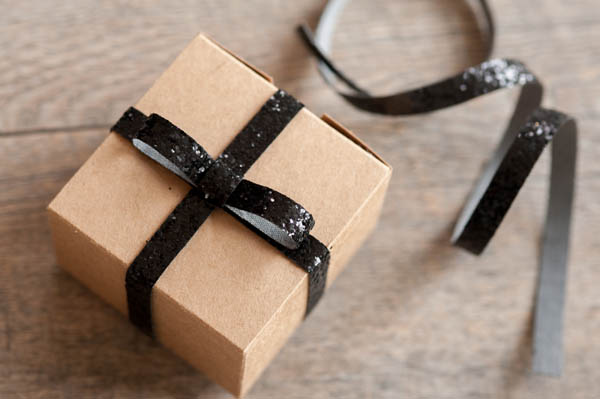 Earlier this week I shared my DIY duct tape ribbon gift wrap tutorial and today I have a couple more little DIY gift wrap ideas to share with you. These are so simple, using bits of sparkly ribbon paired with kraft paper gift boxes that I picked up at my local Michaels. I love the contrast of glitter against kraft, mixing a touch of glam with good old fashioned brown paper packages. I kind of adore how these turned out and I hope you do, too!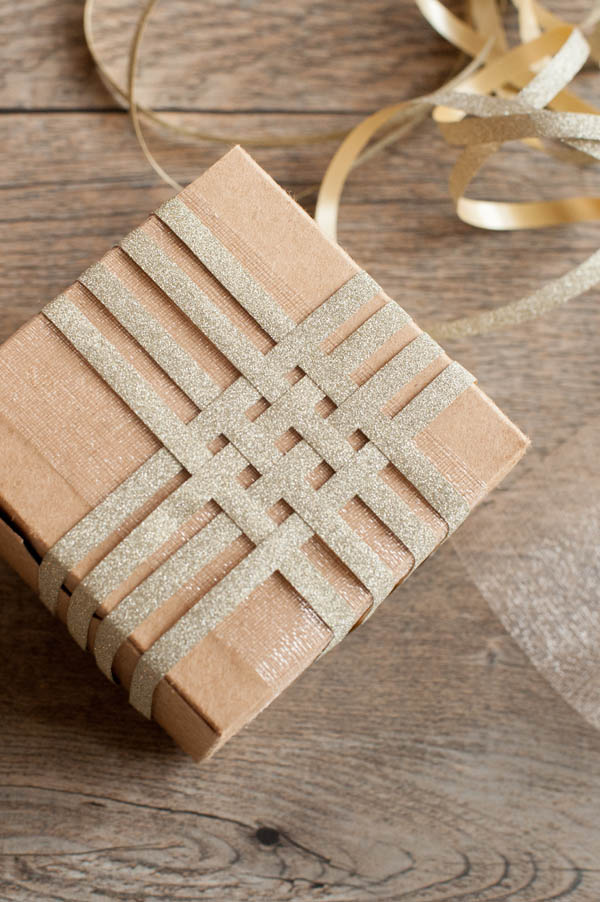 For this glittery champagne colored package, I simply wrapped a length of shimmer tulle around the box and adhered it to the backside, first trimming the width to be about 3/4 that of the box itself. Then taking a champagne curling ribbon found alongside the gift wrap supplies in Michaels, I cut 8 pieces and did a classic basket weave across the top of the box. I purposefully positioned it a bit off center to give it a bit of interest, but you could mix this look up however you'd like. It's super easy to do!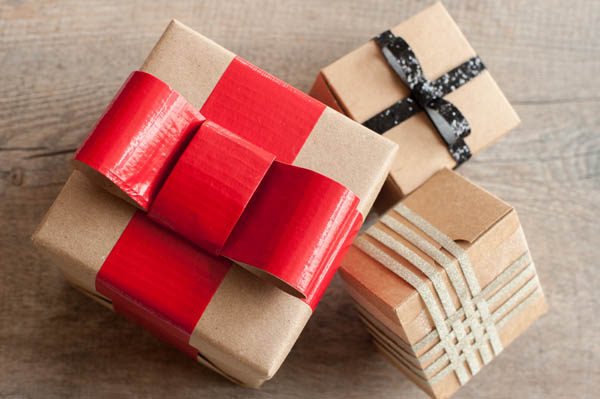 For this sparkly black bow, I used a glitter ribbon (available in scores of colors) and the same technique employed for the duct tape ribbon bows. I have to tell you, I'm a total sucker for this combination of black glitter on kraft. The contrast is really fun, but also totally chic!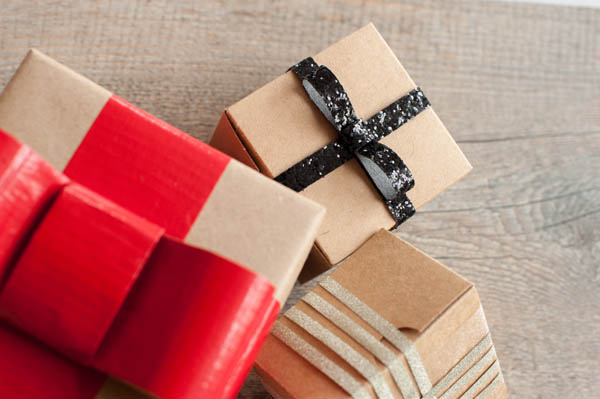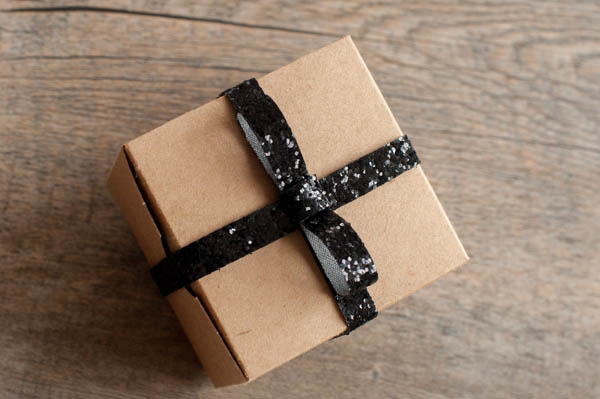 {Design + styling by Cyd Converse for The Sweetest Occasion. | Photos by Alice G. Patterson.}