Guys, it's officially sweater weather in Upstate New York this week! We went from zipping right along with incredibly unseasonable warmth and sunshine (I'm talking lows 80s as of just a couple weekends ago) to a heavy flurry of sleet and snowflakes yesterday. While there's no snow sitting on the ground just yet, I've definitely been grabbing for sweaters and boots all week long. So in an ode to sweater weather, today we're taking one awesome colorblock sweater (with the coolest zipper details) and styling it two ways – for day and for night. I love this idea! Invest in one or two awesome new pieces each season and work them around the clock.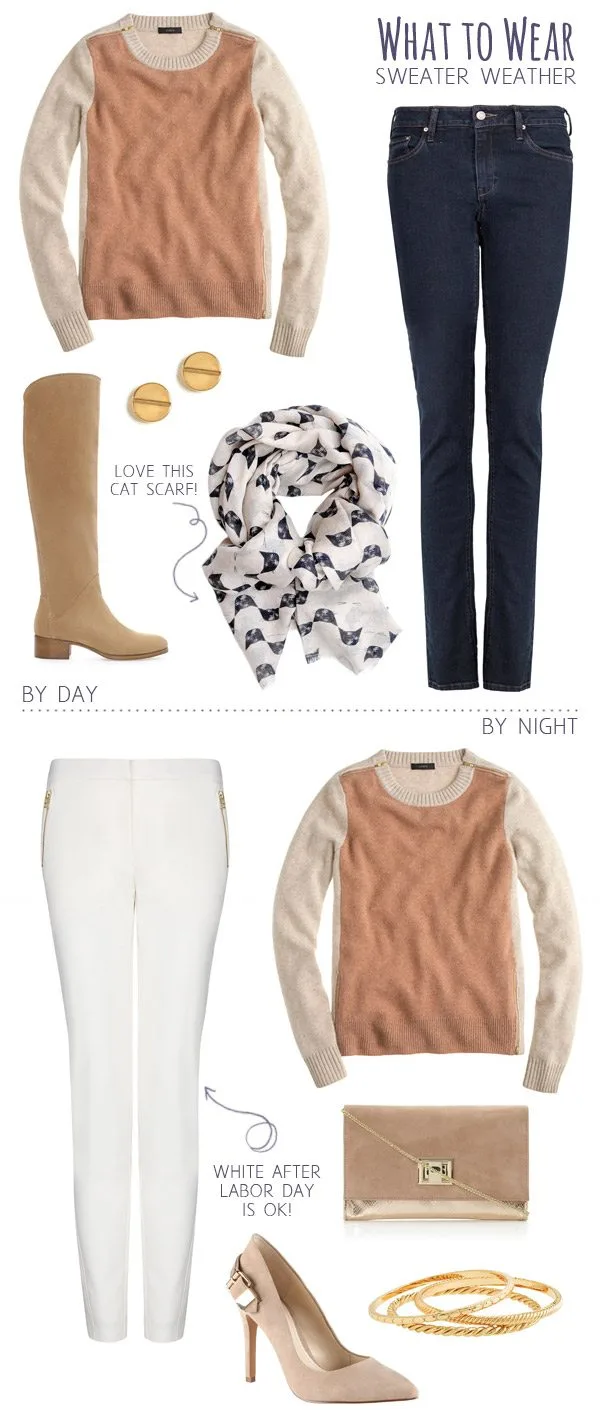 For day, I love this sweater paired with jeans and suede riding boots. (Yeah, yeah, that's kind of my go-to uniform, I know.) The cat printed scarf is a touch of pattern and fun without getting too crazy. For evening, ivory pants with the same gold zipper detailing make the perfect pairing. Add nude pumps, a stack of bangles and a cute clutch and you're ready for date night!

[Shop: Colorblock sweater | jeans | cat scarf | boots | earrings | clutch | bangles | pumps | white pants.]

This post includes affiliate links. Read more about our editorial policies.