For the longest time I just didn't get the Bloody Mary fascination that seems to run rampant among my family and friends. A few years ago though I finally tasted one that I deemed tolerable. From there it became my personal mission to figure out the best way to mix and sip a Bloody Mary so that I too would "get it." Now, get it I definitely do. In our town the classic Bloody Mary is a New Year's Day staple, served up at bars and restaurants all over town. That said, I also love the idea of treating family and friends to brunch this holiday season complete with a make your own Bloody Mary bar. That's where Andrea, Samantha and Jade and Matthew come in today! They created this amazing Bloody Mary bar to help inspire a little holiday cheer at your next brunch.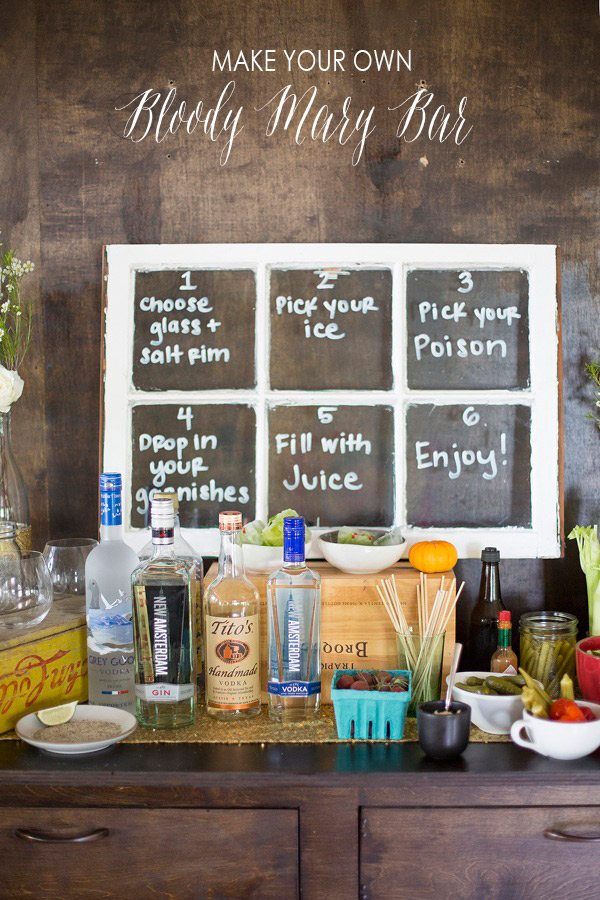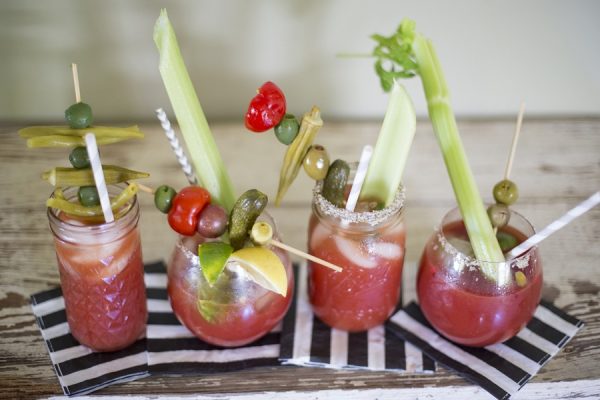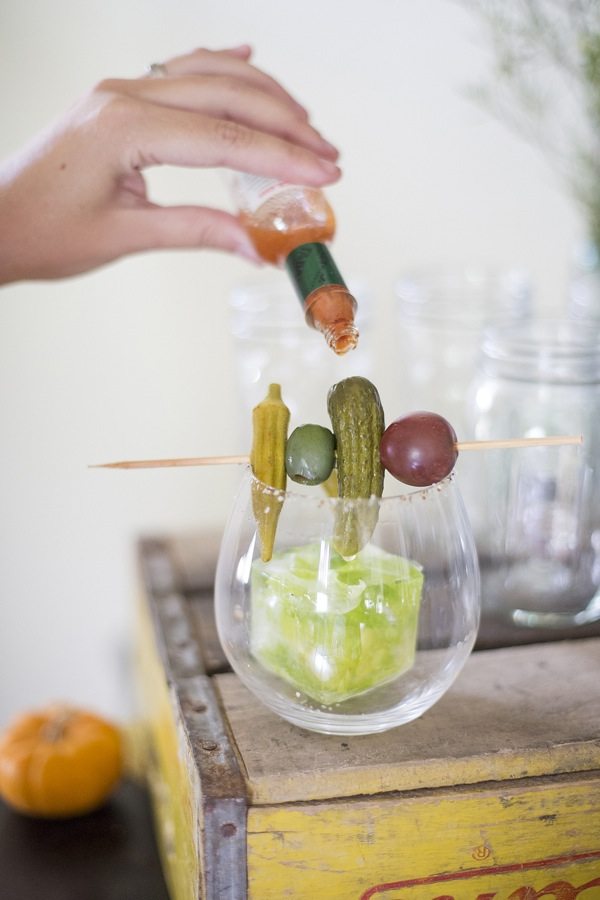 Tomato juice
Clamato juice
Lemon and lime wedges
Cherry tomatos
Celery
Tabasco sauce
worschirsher
Horseradish
A variety of olives
A variety of pickled veggies
Fresh cracked black pepper
Vodka and gin
Celery salt for glass rim
Ice
Set up a table or sideboard loaded with all the ingredients for the ultimate Bloody Mary and invite guests to help themselves. A variety of juices, liquor, veggies, Tabasco sauce and garnishes will allow guests to mix their drink to suit their own taste. For a bit of extra fun, consider playing with different kinds of ice, too. Think ice made with Tabaso or celery leaf for an extra punch of flavor!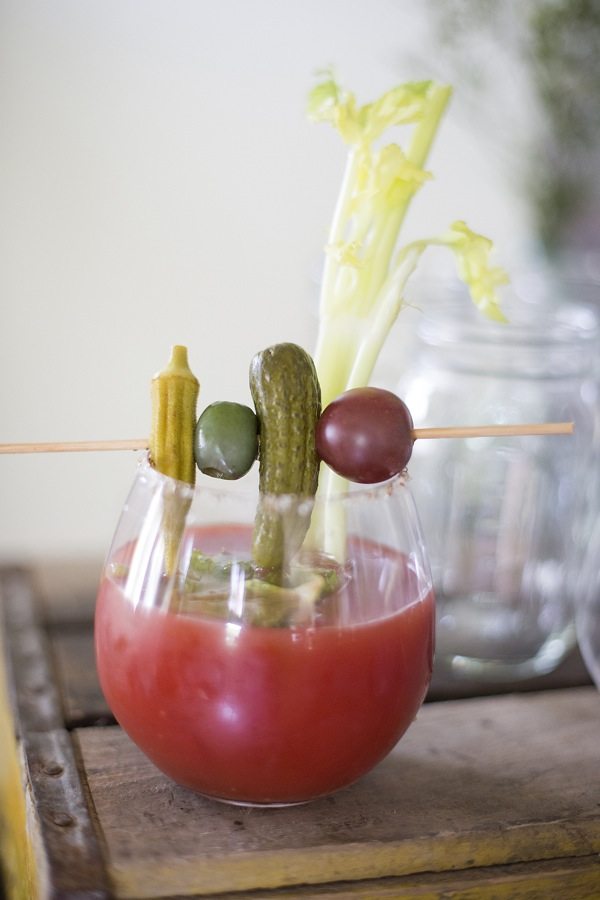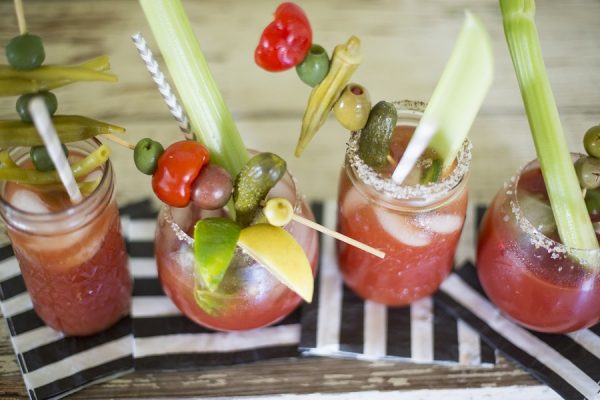 Stay tuned tomorrow for more delicious brunch ideas and recipes to round out your holiday brunch festivities!

[Styling by Andrea Harper of Gray Harper Event Maker | Photos by Jade + Matthew Take Pictures.]