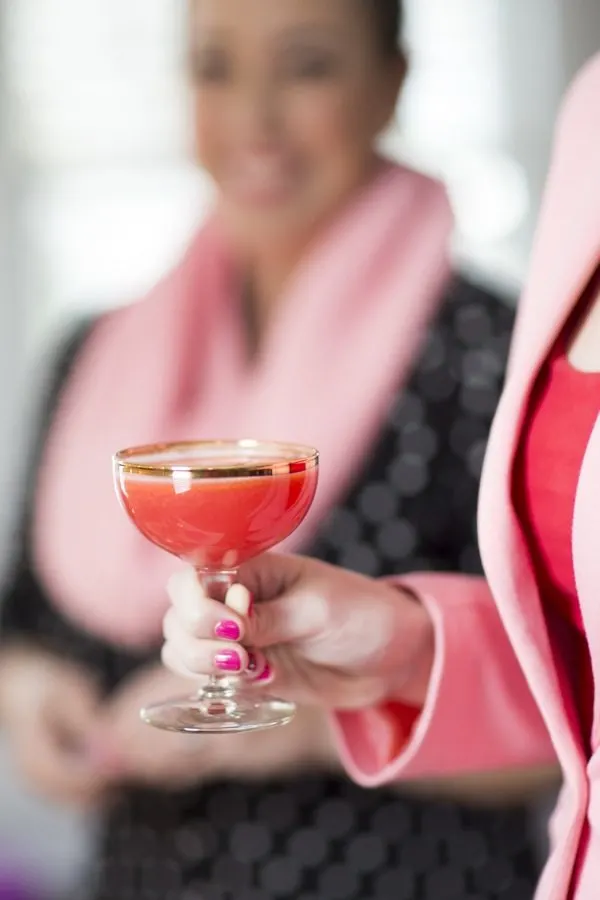 Combining two of my favorite cocktail ingredients (namely, gin and blood orange), the pink lady featured in today's Valentine's Day girl's night is one of those perfectly festive cocktails that's ideal for stashing in your mixology playbook. And, hi. Can we talk about that gorgeous pink color? It's clearly a win-win all the way around for Valentine's Day sipping! Delicious and pretty. My two favorite things!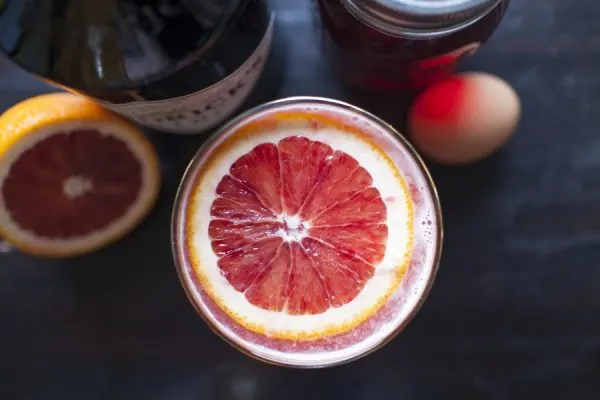 by Matthew McCully
1-1/2 oz gin
1 oz fresh blood orange juice
1 egg white
1/2 oz grenadine syrup (recipe below)
Add ingredients to cocktail shaker with ice and shake vigorously until foamy and cold (about 30 seconds!). Strain into your favorite glass, garnish with a thin slice of blood orange, and enjoy!

1 quart pomegranite juice (no sugar added)
2 cups white sugar
2 teaspoons orange flower water (this can be a little difficult to find, substitute orange bitters or a good orange liquor in a pinch!)
Add pomegranate juice and sugar to sauce pan. Cook at a low simmer for 12-15 minutes stirring occasionally. Once the mixture has cooled add the orange flower water. The color of home-made grenadine can vary depending on the juice you start with. It can be a great all purpose mixer! Try it in champagne or simply with some sparkling water! It will keep in the refrigerator for approximately 3-4 weeks.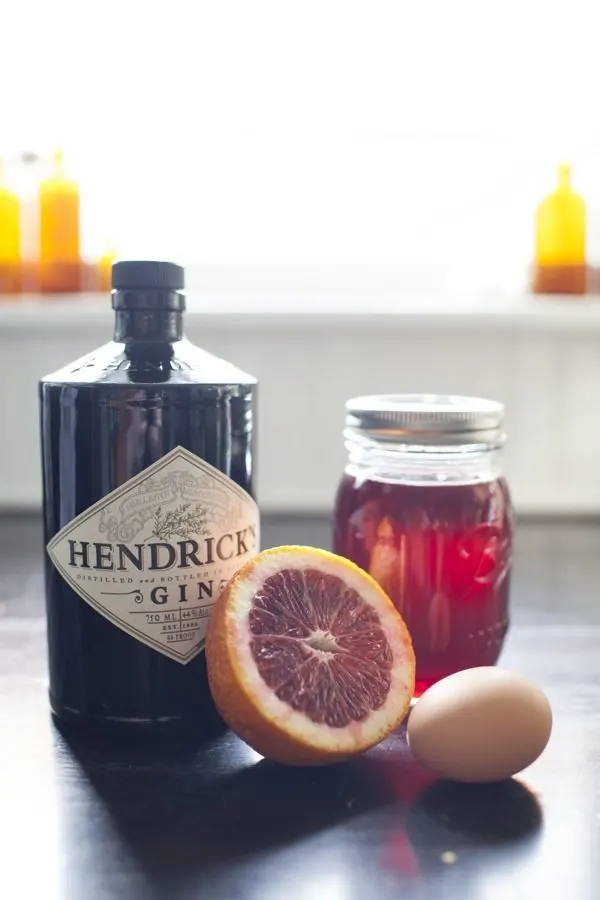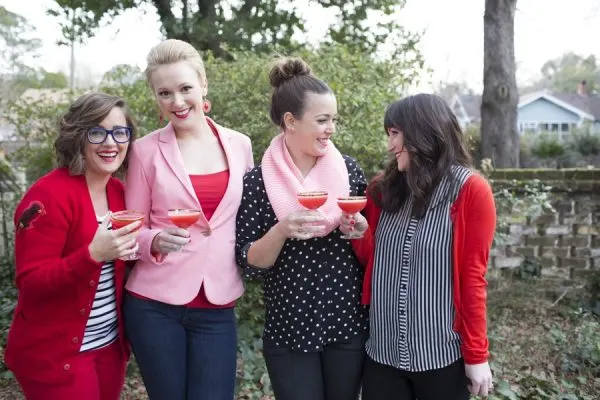 [Recipe: Matthew McCully | Styling: Gray Harper Event Maker | Photos: Jade + Matthew Take Pictures.]