This post was sponsored by Coffee-mate. Thank you for supporting the sponsors that
so generously allow The Sweetest Occasion to keep on keepin' on!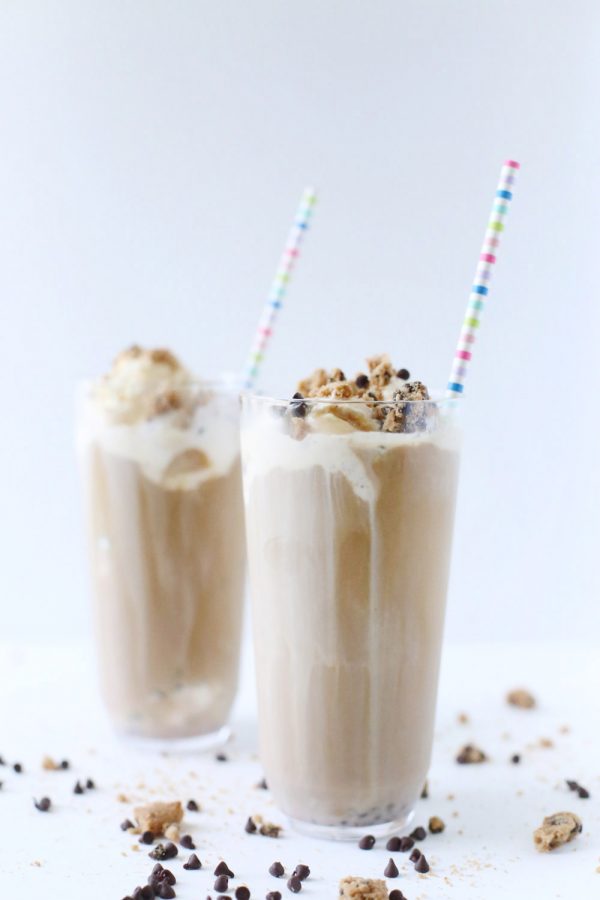 In addition to the company they've owned for going on thirty-five years, my parents owned an ice cream shop with a mini golf course for a handful of years while I was a kid. There was nowhere else I wanted to be on a summer afternoon! I'd help take care of the flowers, plunge quarters into the Pac-Man machine and marvel as my mom made and decorated ice cream cakes. Cookie crumbles on the bottom, layers of ice cream, more cookies, the perfect amount of icing. Perhaps this influenced my lifelong love for ice cream and chocolate chip cookies, or perhaps my crazy sweet tooth is why I loved being there so much. Either way, I'm a sweets girl through and through, and cookies and ice cream rank pretty darn high on my list.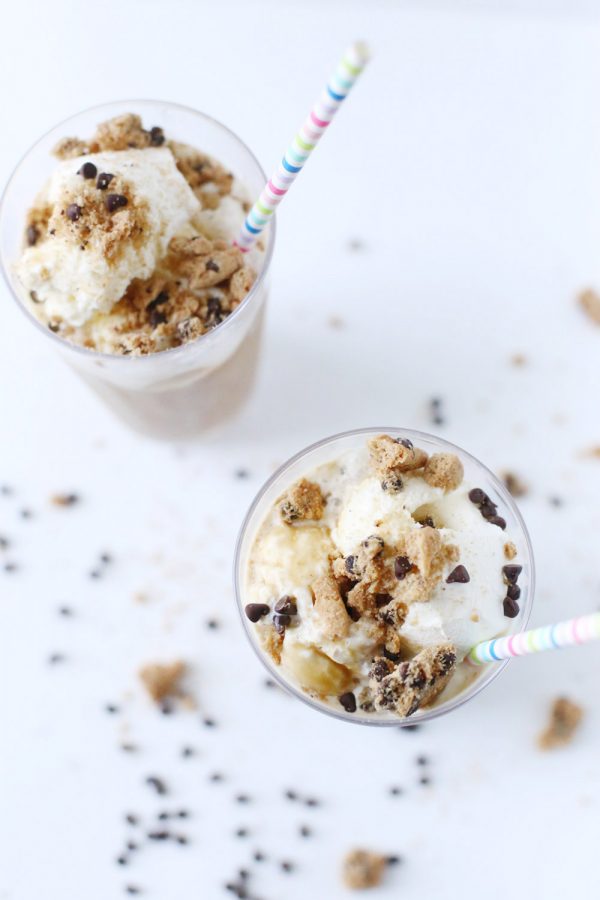 When the folks at Coffee-mate asked me to choose one of their sweet throwback flavors that reminded me of delicious memories of my childhood, I was set on the Nestlé Toll House® Chocolate Chip Cookie flavored creamer! I instantly knew where I was going with this one. Ice cream! Duh. Which is why today we're making this, the queen of all desserts. A chocolate chip cookie iced coffee float made with loads of vanilla ice cream. Studded with mini chocolate chips and cookie crumbles, it's the ever-so-slightly grown-up version of it's root beer counterpart with loads of awesome toppings. In a word, it's incredible.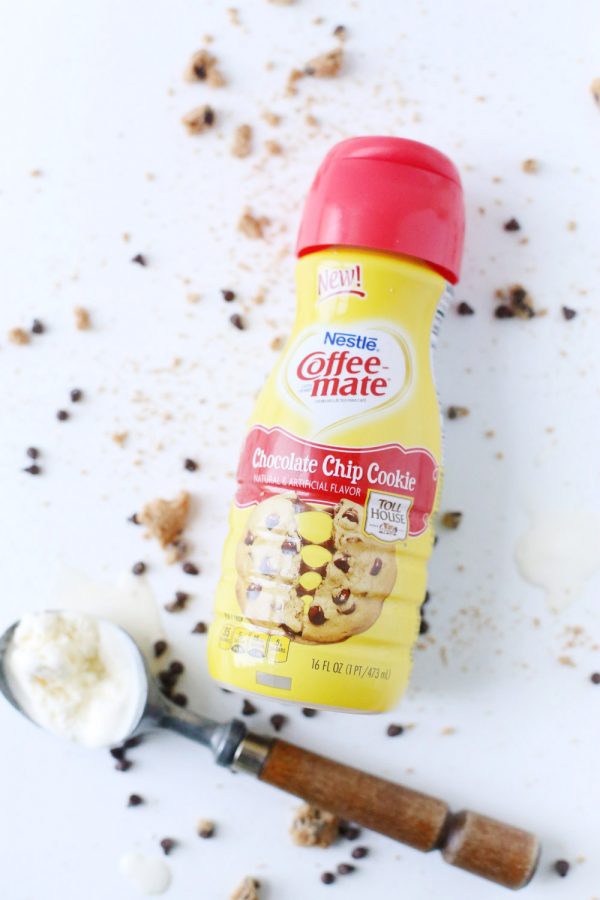 Coffee-mate Nestlé Toll House® Chocolate Chip Cookie flavored creamer
Vanilla iced cream
Iced coffee (Brew as usual and refrigerate until cold)
Mini chocolate chips
Chocolate chip cookie crumbles
Begin by placing 2 or 3 small scoops of vanilla ice cream into a tall glass. Add approximately two tablespoons of Coffee-mate Nestlé Toll House® Chocolate Chip Cookie flavored creamer, more or less to taste, and follow with a big pinch of mini chocolate chips. Finish by filling the glass with iced coffee. Top with chocolate chip cookie crumbles and dig in! (Tip: I made my cookie crumbles by placing cookies in a plastic snack bag and smashing them with the backside of a spoon.)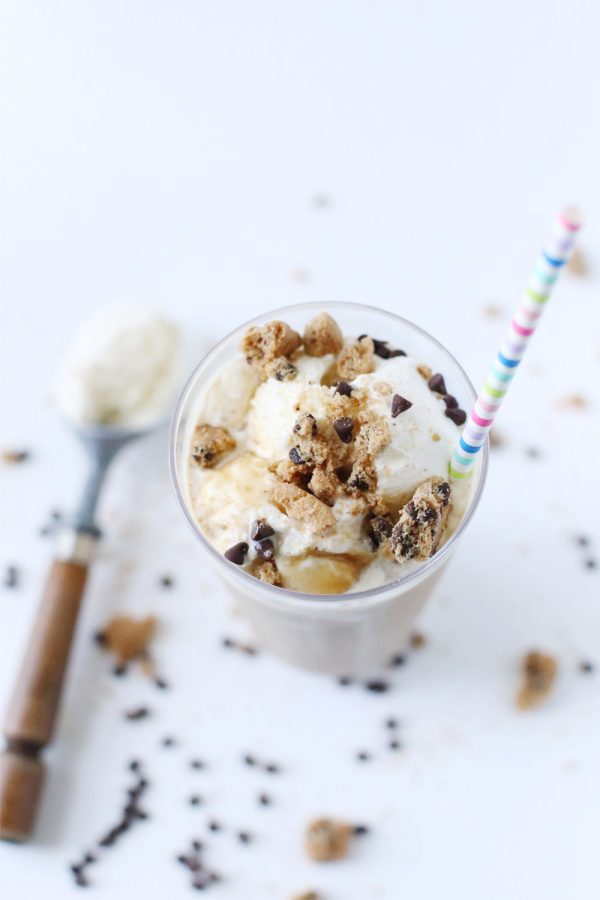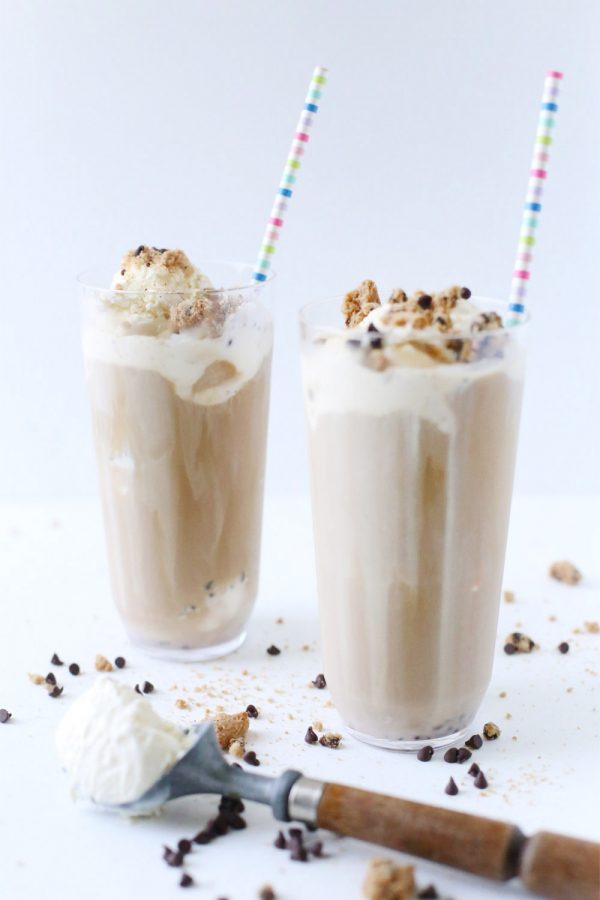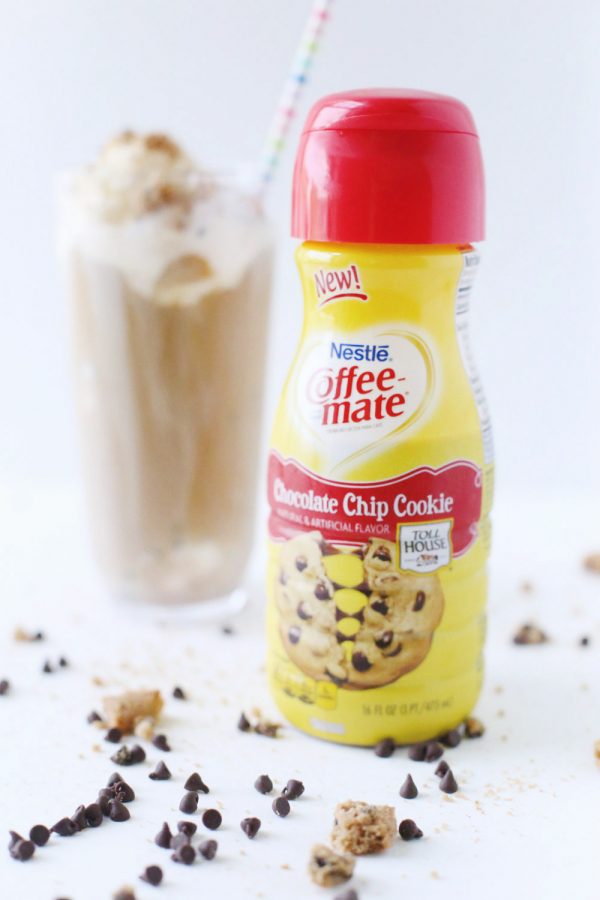 Guys! Iced coffee. Made into an ice cream float. Gosh, it's so darn good I can't figure out why I haven't been doing this my whole life. I'm not telling you how to live your life or anything, but this has late afternoon pick me up written all over it. In reality, this is the perfect dessert to wow your guests at your next backyard picnic or summer bash.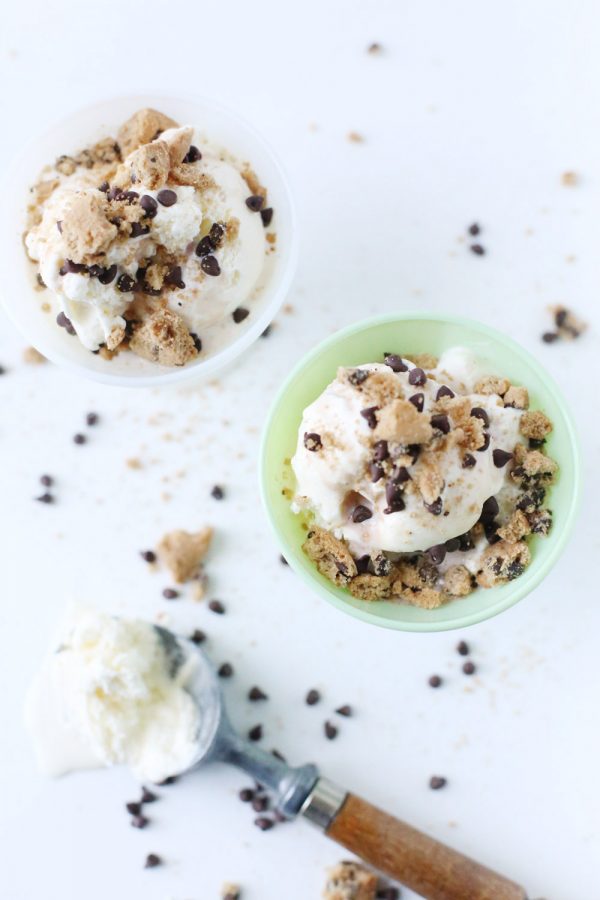 If you're just not a fan of coffee, well, for starters, I'm sorry. I love my coffee so much that I feel sad for people who don't enjoy it like I do. That said, never fear. I have a coffee-free alternative for you that is just as delicious. It's a chocolate chip cookie sundae! And everybody loves an ice cream sundae. To make it just scoop a generous mound of vanilla ice cream into a dish, drizzle the Coffee-mate Nestlé Toll House® Chocolate Chip Cookie flavored creamer on top and then sprinkle a whole bunch of mini chocolate chips and cookie crumbles on top. It's like heaven in a dish! (To switch things up, also try the Coffee-mate Caramel Macchiato and Classic Vanilla flavors. They'd make an equally awesome ice cream sundae or float!)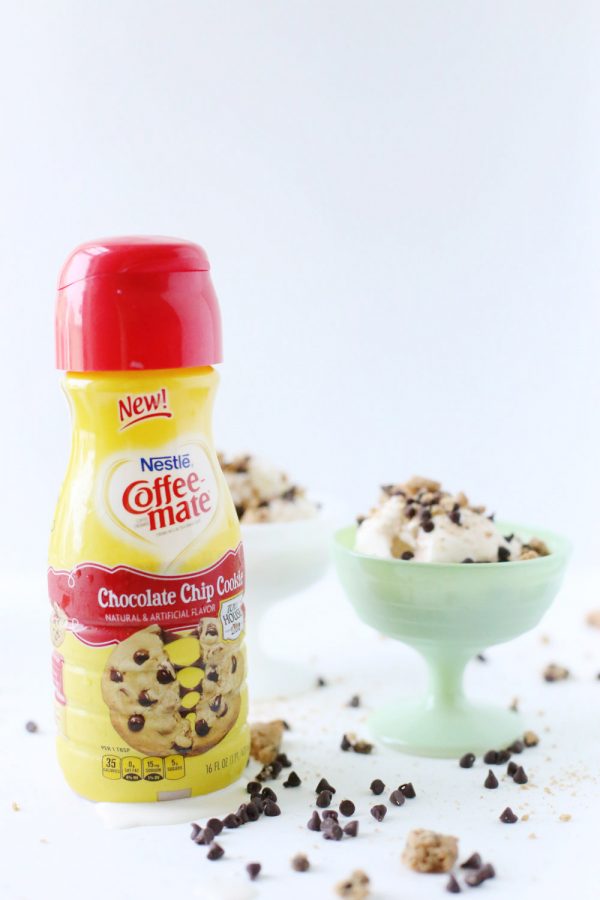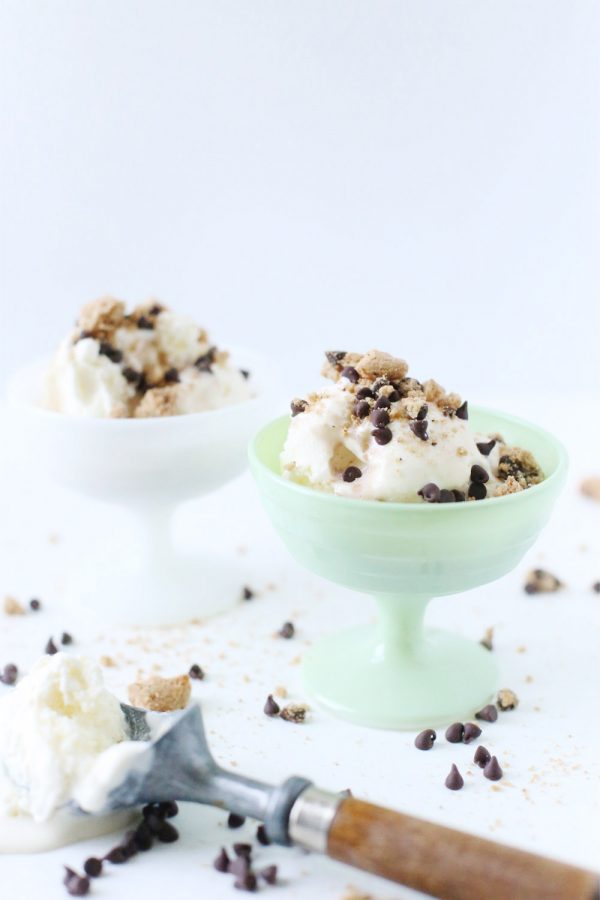 So. Full disclosure. I had a really really hard time not slurping up all of this goodness while I was shooting, but you'll be glad to know I did resist other than a few delicious bites. All of that said, my best advice to you is to make one of these yummy concoctions as soon as you can. I promise you, you will not be disappointed.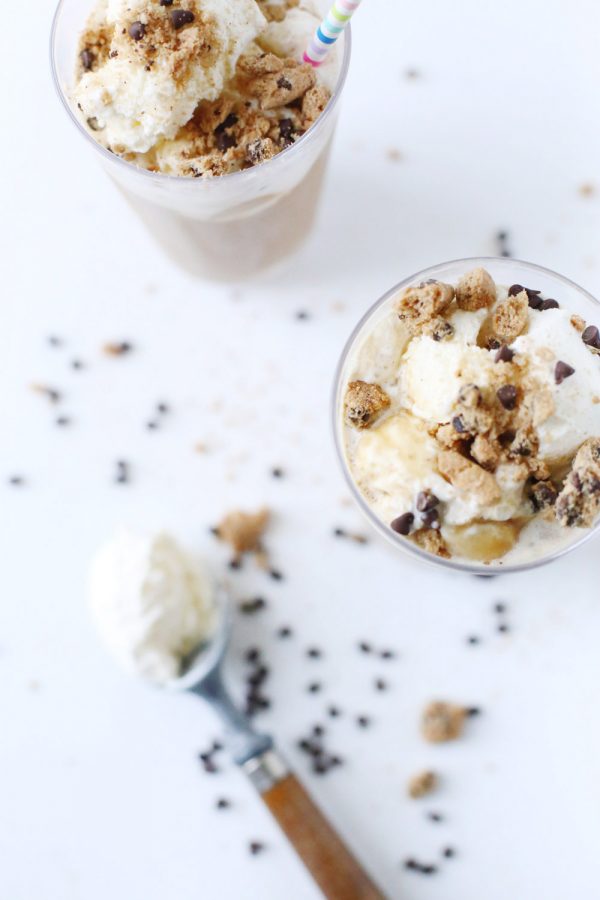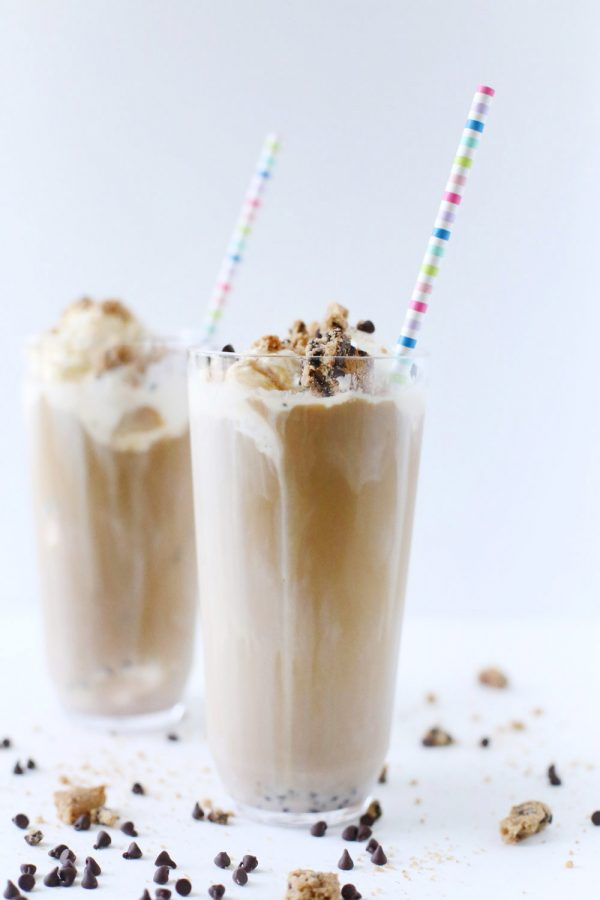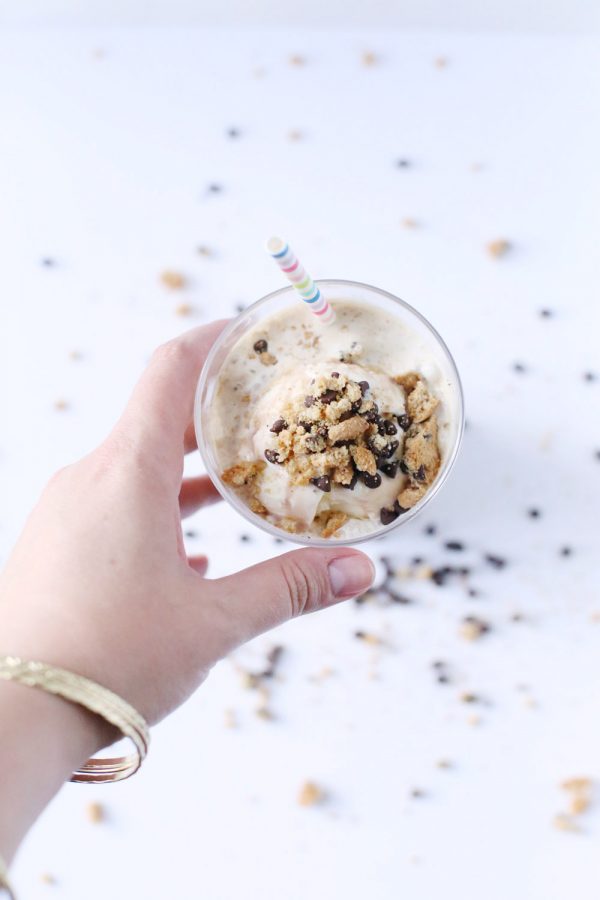 [Design, styling + photos by Cyd Converse for The Sweetest Occasion.]
This post was sponsored by Coffee-mate. Read more about our editorial policies.