This post was sponsored by Alouette. Thank you for supporting the sponsors that
so generously allow The Sweetest Occasion to keep on keepin' on!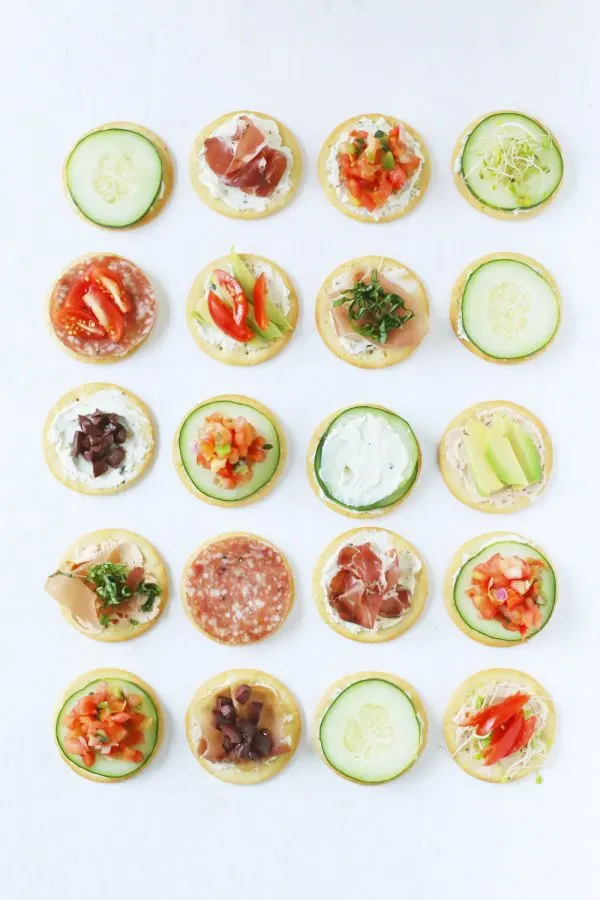 I'm not even going to front when it comes to my love for good party snacks. Planning the menu is one of my favorite parts of entertaining! With football season upon us, I've teamed up with my fellow cheese-loving comrades over at Alouette to bring you three fresh, quick and delicious football party snacks that are sure crowd pleasers. You can make these ahead a couple of hours before the game or set it up self-serve style so guests can make their own tasty little bites while they watch the game. Otherwise, all you need is a stockpile of cold beer and you're set!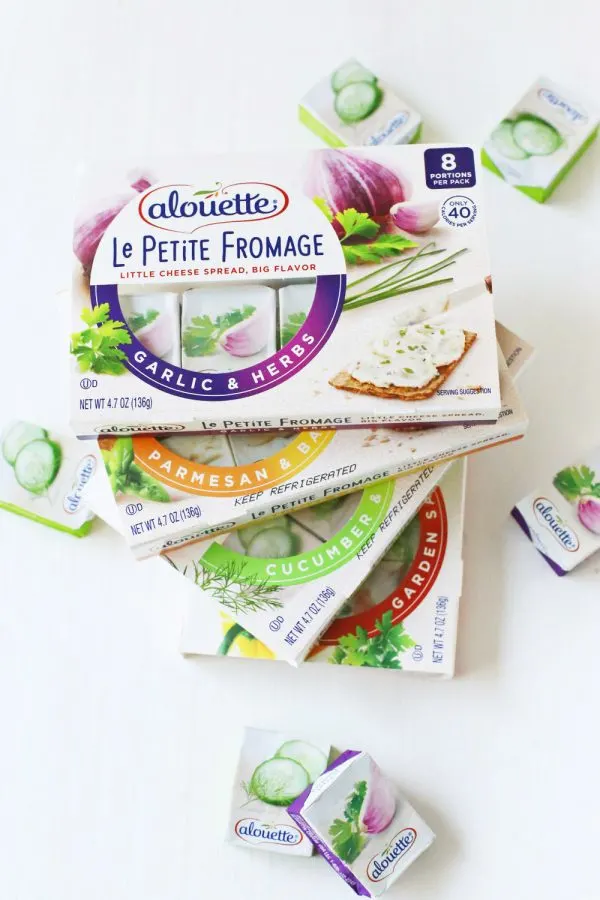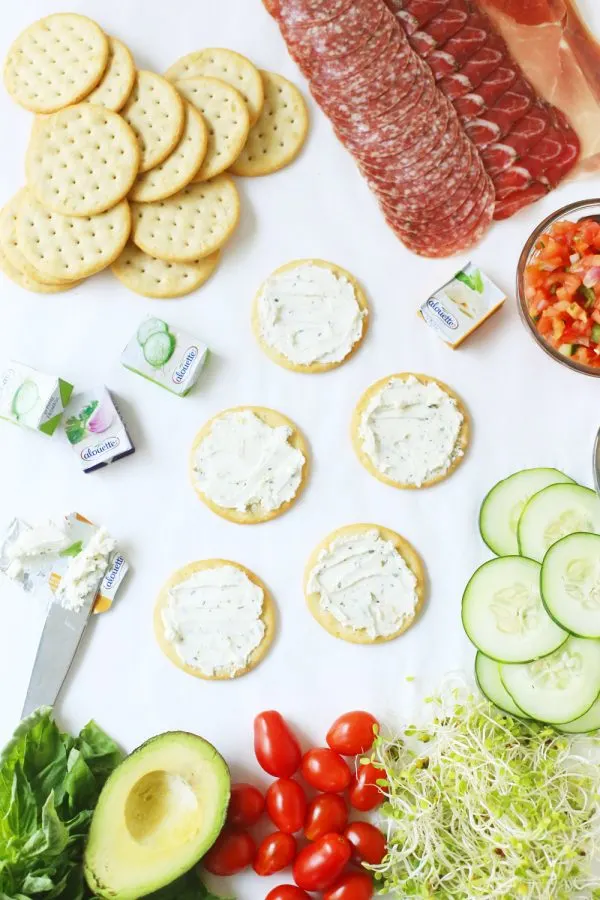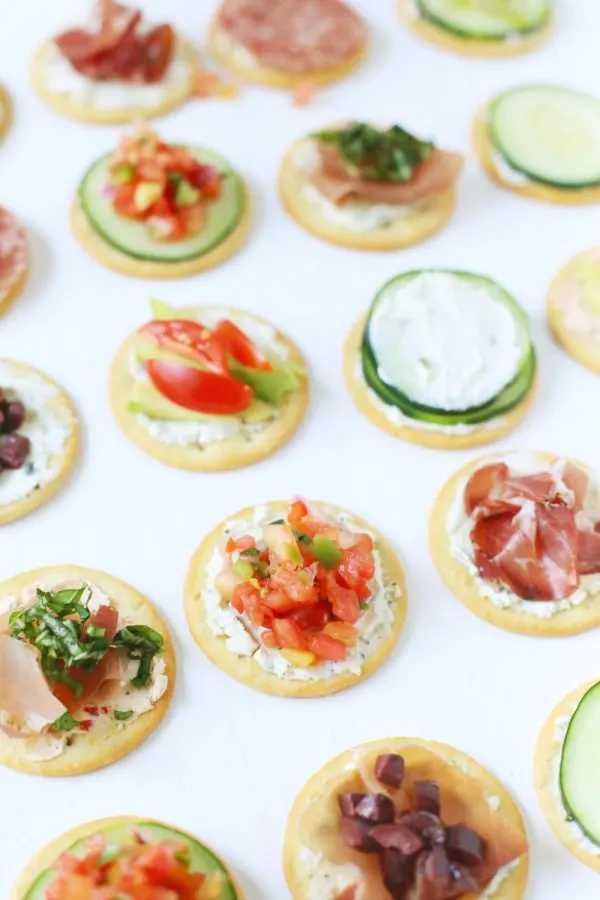 So here's how it goes when you're partnering with a food brand. You chit chat about ideas for collaborating, they send you some of their product, you taste it and from there you start brainstorming recipe ideas. In this case, Alouette sent me each of their four Le Petite Fromage varieties to get the wheels spinning and I became immediately obsessed. The flavors are unexpectedly and deliciously fresh and robust, and all pair perfectly with any kind of veggie, meat or fresh herbs you want to throw at them. My personal favorite is the Garden Salsa followed closely by the Parmesan & Basil, but really, both B and I gave all of them two thumbs up. They are that good.
Le Petite Snack Crackers
For our snacks, I chose simple, buttery crackers and looked for ones that were a bit larger so they could handle more cheese and toppings. From there you can top your crackers with any of the Le Petite Fromage flavors before getting generous with the toppings. I went with things like kalamata olives, pico de gallo, fresh cucumber slices, prosciutto, salami, basil, tomatoes, avocado and even sprouts, but get creative! B and I both agree that our favorite pairing including one of the Le Petite Fromage varieties with a slice of cucumber and a little pile of pico dumped on top. (We all know I don't eat meat, but B also highly recommends prosciutto paired with the Garlic & Herb!)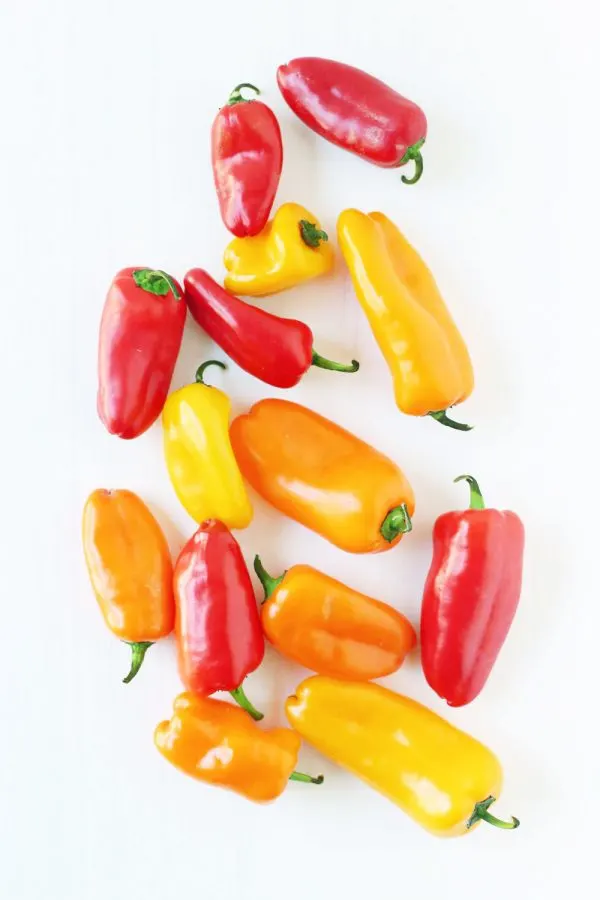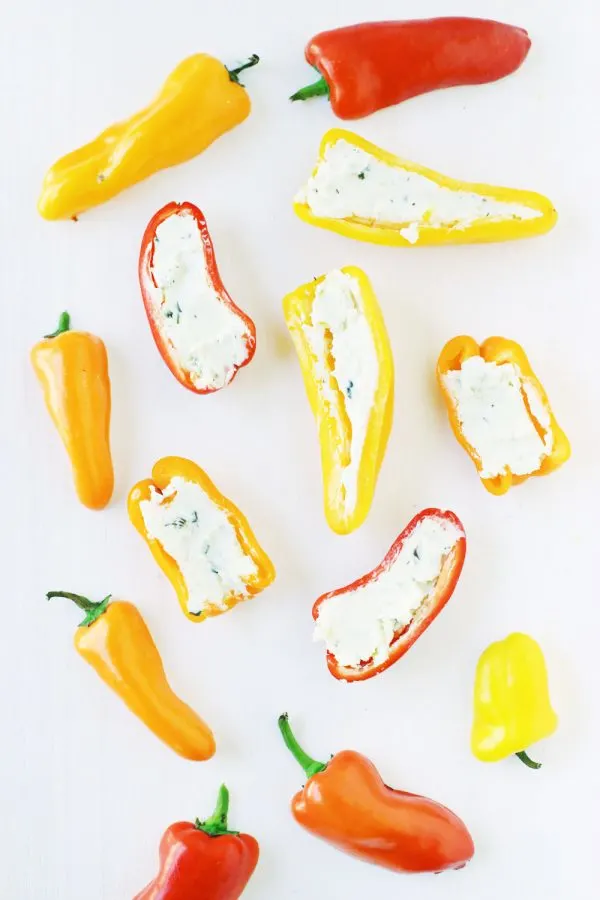 Stuffed Mini Sweet Peppers
We love snacking on these mini sweet peppers in general and try to keep them around the house at all times, so it seemed like a natural fit to stuff them full of cheese! Spoiler alert: they're really really good. Simply cut the peppers in half lengthwise, clean out the seeds and remove the stem, then pack them full with your favorite Le Petite Fromage flavor. That's it! Done and done.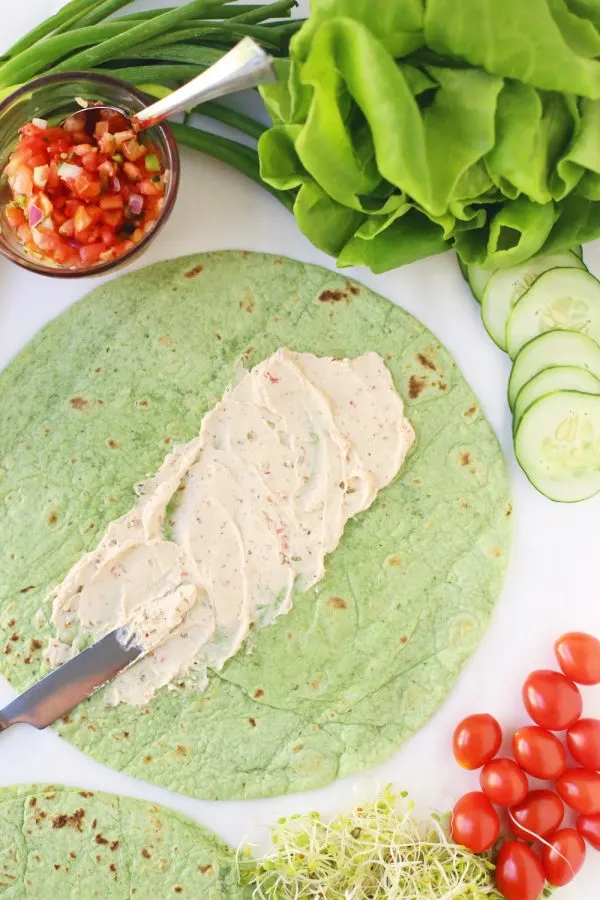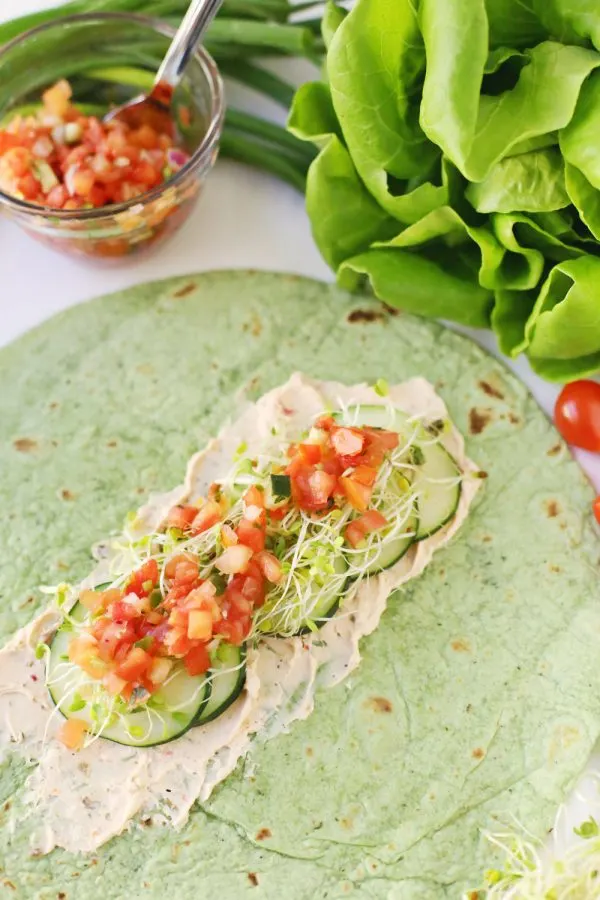 Mini Veggie Wraps
Finally, mini veggie wraps! I think wraps are a perfect party food, especially on game day, so we took things to the next level by playing off the flavors of the Le Petite Fromage. I loaded mine up with more cucumbers, pico, sprouts and leaf lettuce, making it super easy to set everything up so guests can mix and match their own flavor combinations as they choose. (Or just make up a bunch of different kinds, cut them into smaller sizes and serve them up on a platter!) You could easily work in your favorite deli meats here, too, like turkey or roast beef.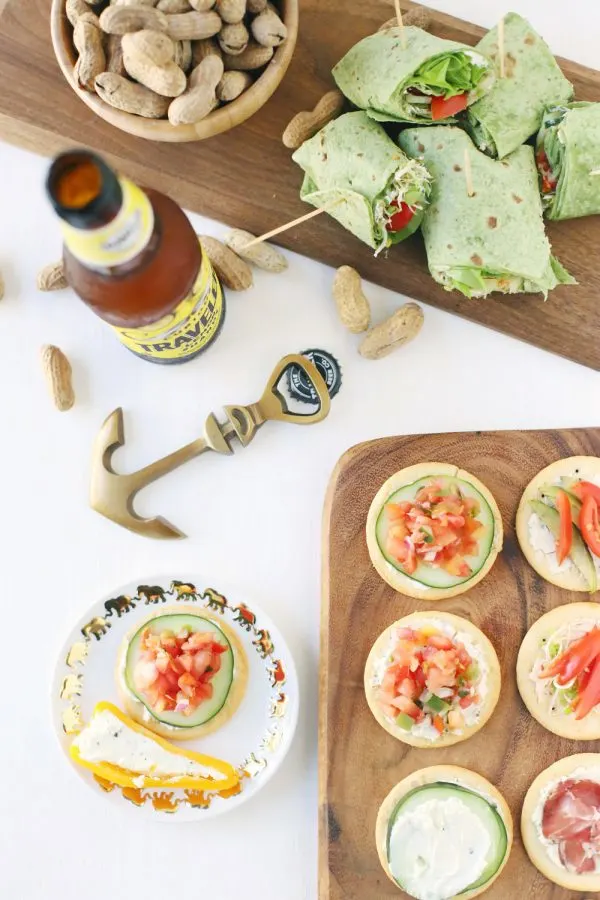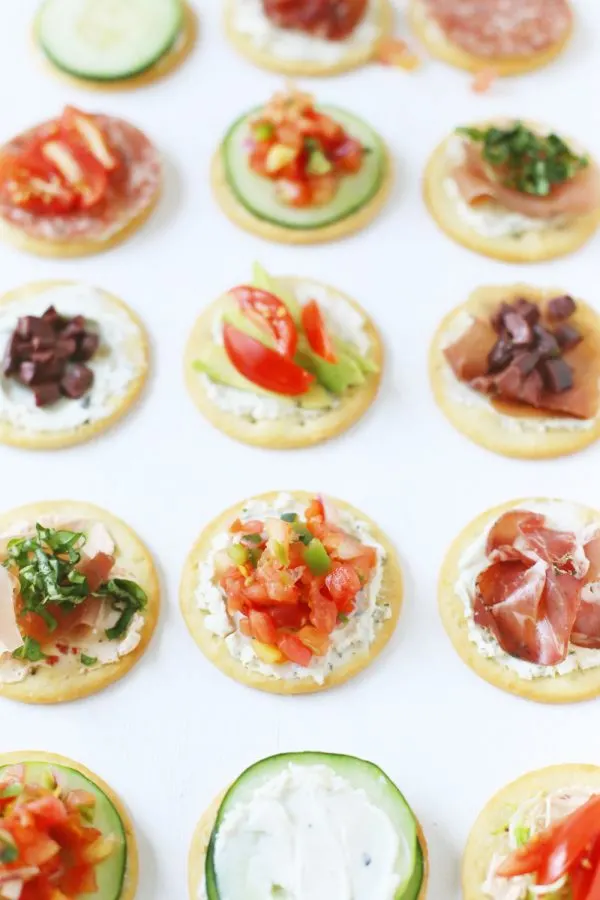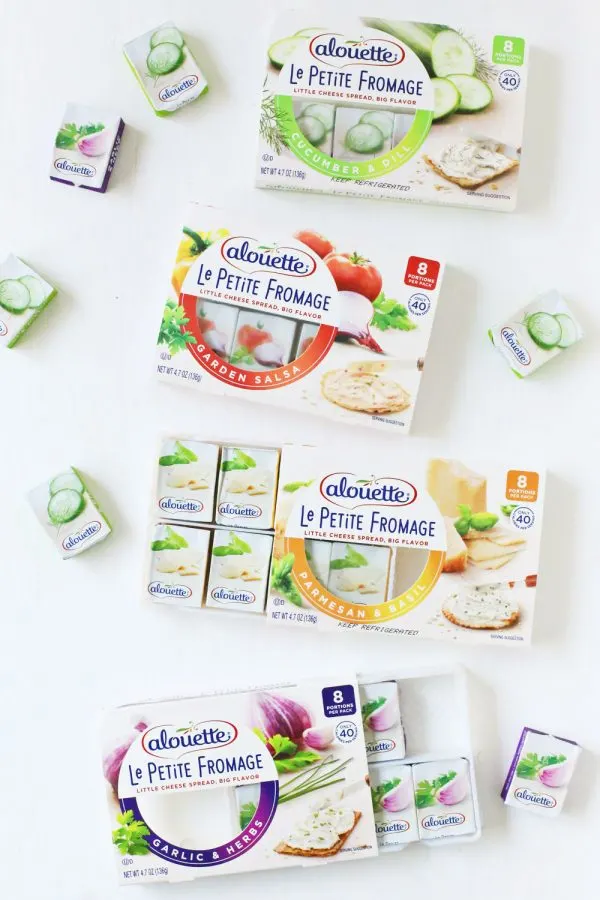 I personally love the tiny, perfectly portioned packaging. It makes it so easy for friends to pick and choose, make a little plate, grab a beer and get to watching the game. For more cheese-inspired ideas, recipes and creations, be sure to follow Alouette on Facebook, Twitter and Pinterest! You can follow along with the hashtag #ThisIsCheese on Instagram, too! In the meantime, here's three cheers for football season and yummy party snacks!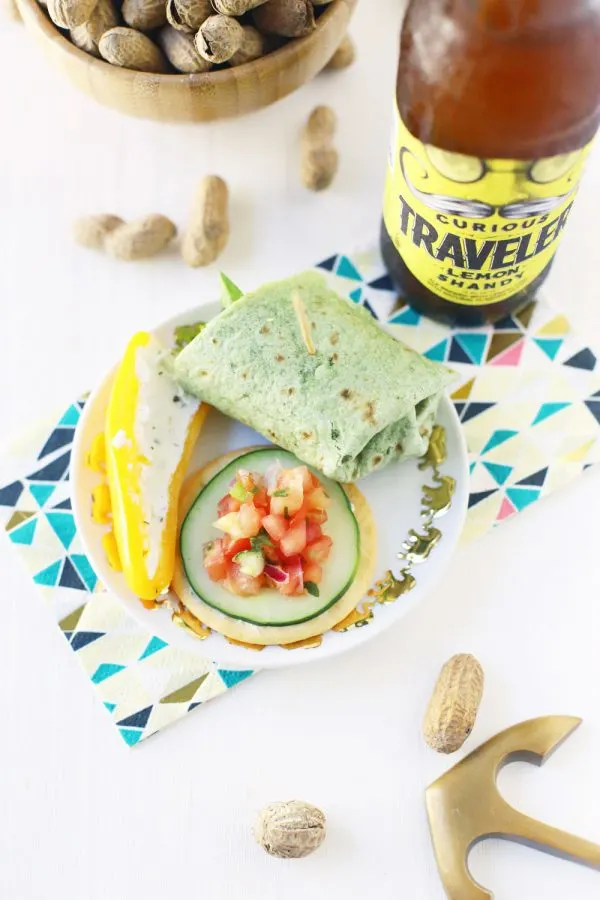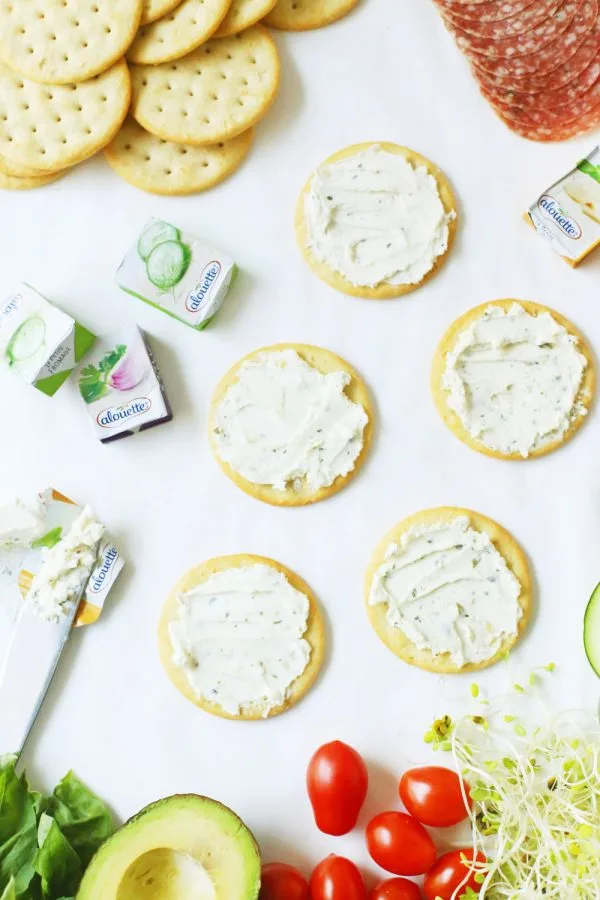 [Recipes, styling + photos by Cyd Converse for The Sweetest Occasion.]
This post was sponsored by Alouette. Read more about our editorial policies.