This post was sponsored by Skinnygirl® Cocktails. Thank you for
supporting the sponsors that help make The Sweetest Occasion possible!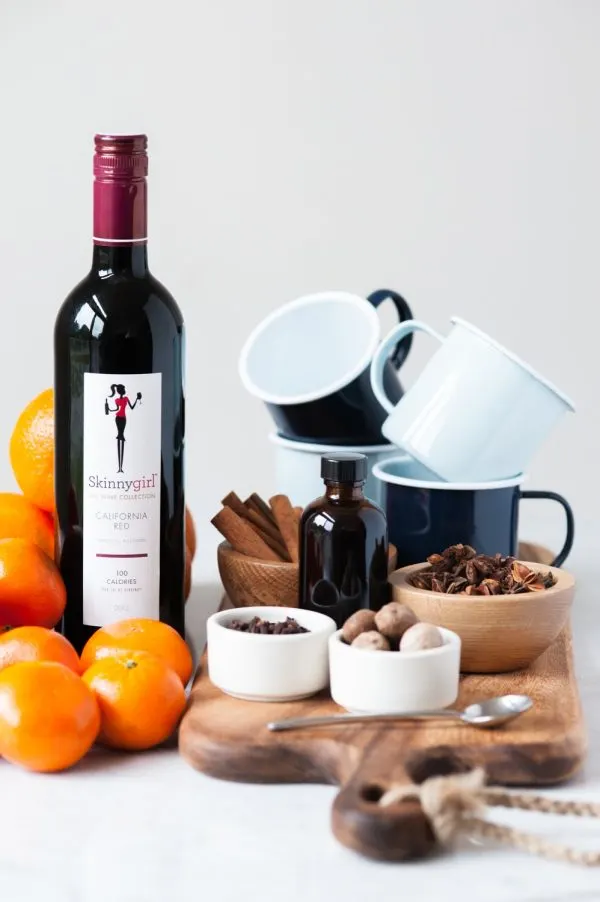 I remember watching on for the first time, completely perplexed, as my stepfather carefully stewed together a bunch of spices and red wine to later be sipped steaming out of little mugs. In the years since, this tradition has played out every holiday season thereafter, ultimately evolving into one of those traditions I look forward to with unabashed excitement as soon as the holiday season arrives. Today I am so excited to be sharing a bit of that family tradition with you along with my pals at Skinnygirl® Cocktails and this classic, German-inspired mulled wine recipe!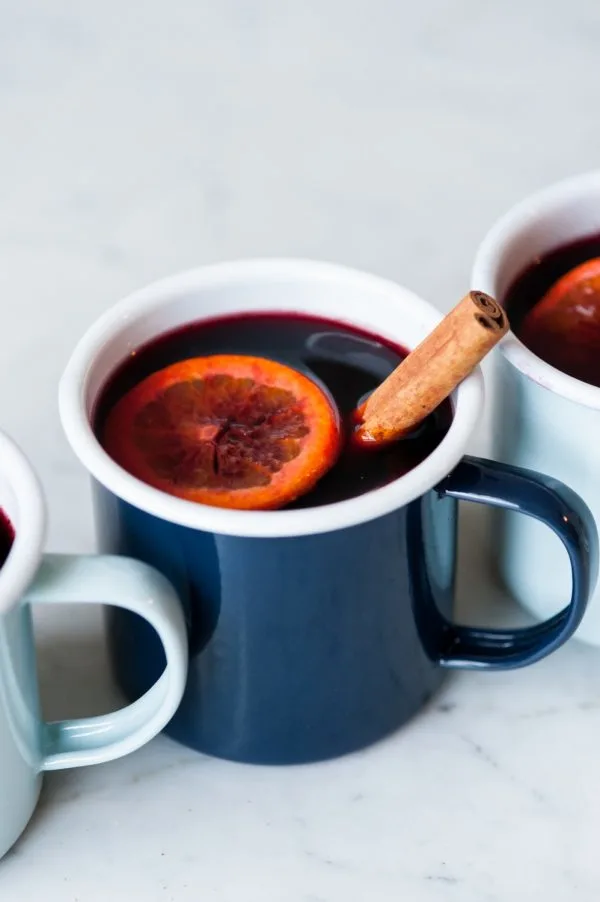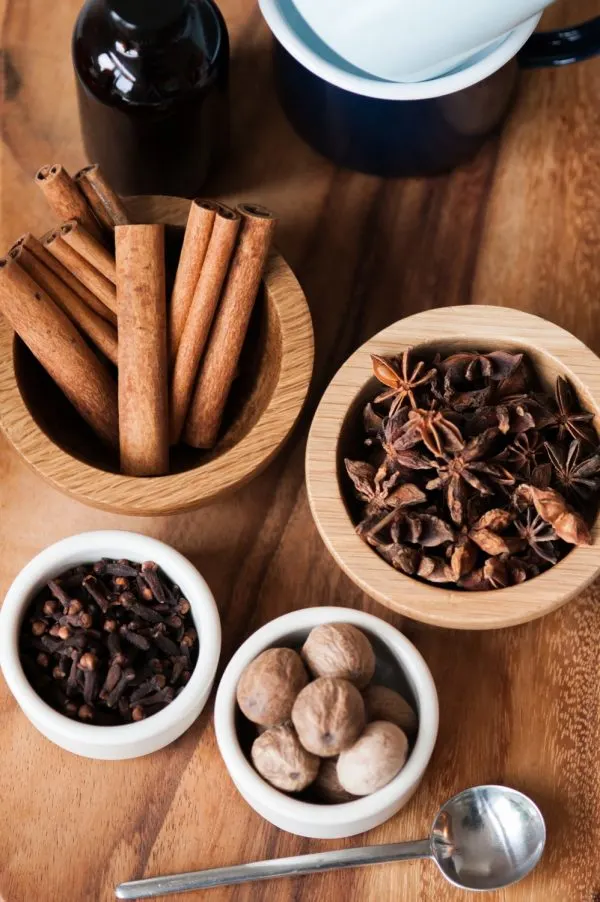 Makes approximately 12 servings
2 bottles of Skinnygirl® California Red
1/2 cup organic honey
2 cinnamon sticks (plus 8 for garnish)
1/2 teaspoon fresh nutmeg
2 vanilla beans
4 small oranges (plus 2 sliced for garnish)
20 whole cloves
6 whole star anise
Add wine to a large saucepan and simmer over low heat. Gently mix in honey plus the juice of 2 oranges. Slice the remaining 2 oranges and add them to the pot. Split vanilla beans lengthwise, scrap and add to the wine. Add cinnamon sticks, nutmeg, cloves and star anise and turn up heat to medium, until wine is hot. Reduce heat to a very low simmer and keep warm until ready to serve. Before serving, use a slotted spoon to remove all of the spices from the wine, then ladle into mugs. Serve garnished with a cinnamon stick and a slice of orange.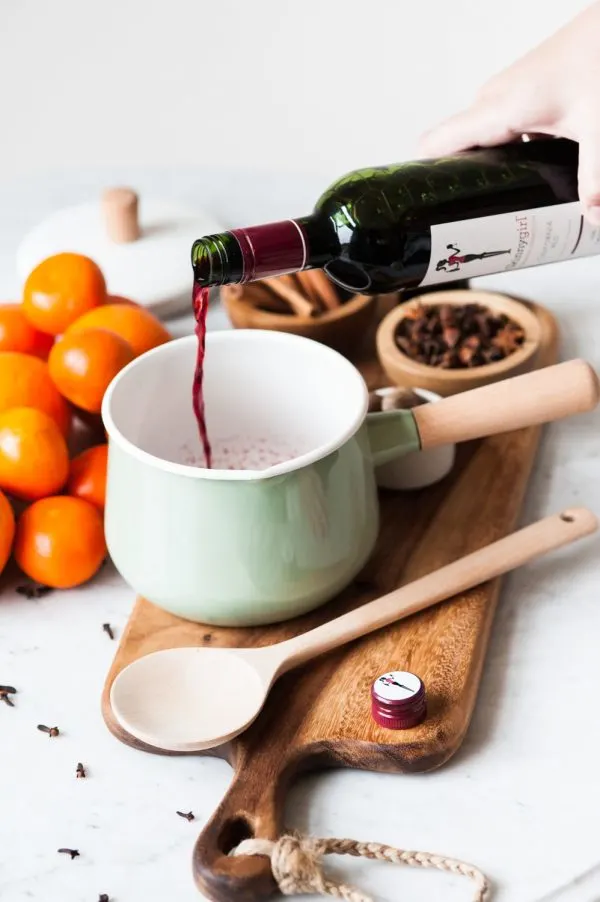 Other than his brothers and sisters, essentially the entirety of my stepfather's family lives in Germany, where I've been lucky to have visit several times on family trips. Having a big pot full of mulled wine at every family holiday gathering (or glühwein as it's known in Germany) has become as big a part of our holiday celebrations as pumpkin pie and Christmas trees. In a nutshell, it's a pot of red wine, heated and infused with cinnamon sticks, cloves, star anise, citrus fruit, honey or sugar, and vanilla. Skinnygirl® California Red is a smooth, medium-bodied red and it's my pick for the perfect base for this mulled wine recipe.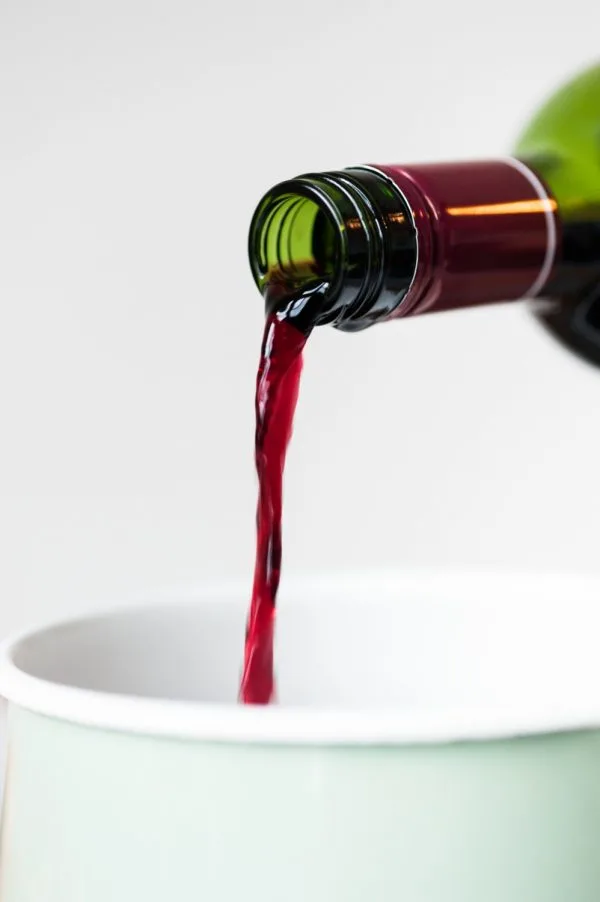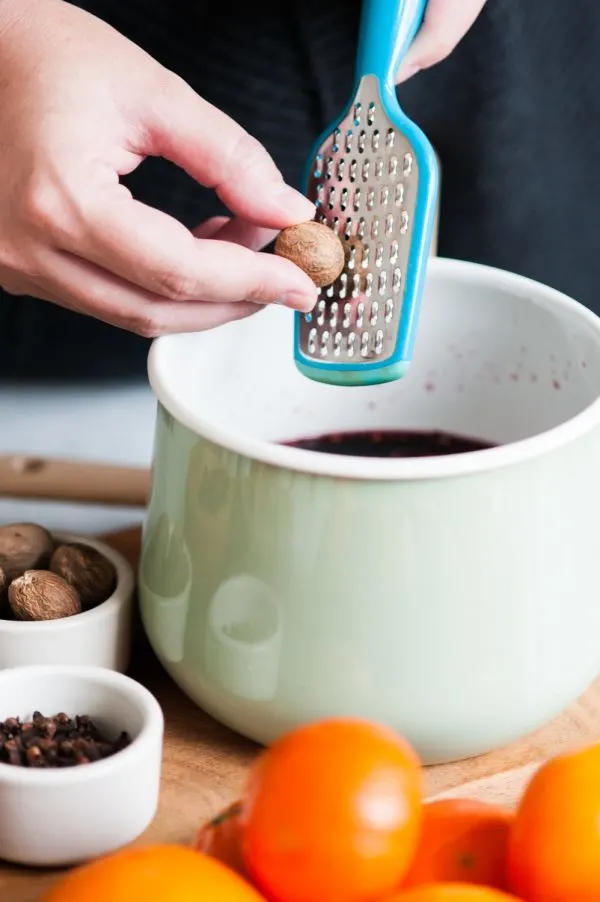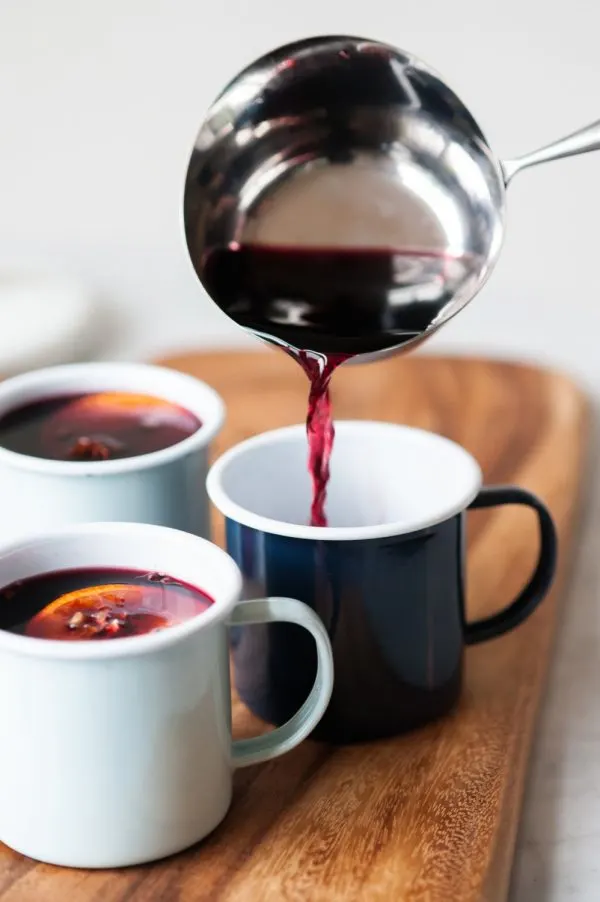 There's no denying that mulled wine has a distinct, spiced flavor, brought out all the more by sipping it hot. If you prefer something a bit sweeter, you can add a few cups of apple cider to the mix and add more honey or sugar if you'd like. It adds a touch of sweetness and imparts a fruitier flavor that's delicious in it's own right. Personally, I like to keep it classic and really rich with spices, but don't be afraid to mix it up and make it your own. If you can't get your hands on the California Red, swap it for Skinnygirl® Pinot Noir. It would also make a sensational mulled wine!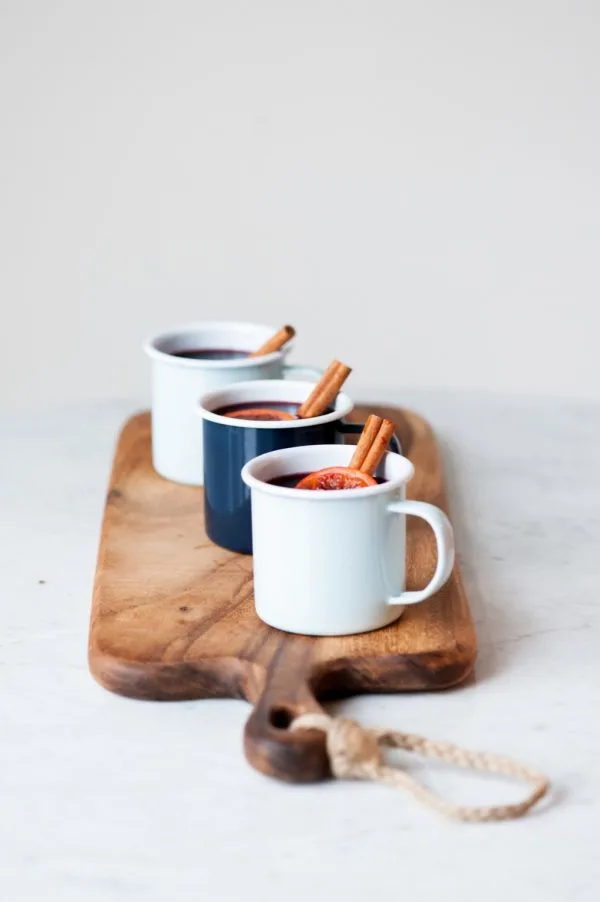 Even just thinking about making mulled wine has me so excited for Thanksgiving and all of the upcoming holiday festivities! (Shooting this post got me so excited for the holidays!) To make sure you have loads of seasonal inspiration and recipes up your sleeve, get yourself signed up for the Skinnygirl® Cocktails Tastemakers program! You'll gain access to special perks, discounts and rewards, including monthly opportunities to win some incredible prizes! In the meantime, follow Skinnygirl® Cocktails on Instagram. Prost!


[Art direction + styling by Cyd Converse | Photos by Alice G. Patterson for The Sweetest Occasion.]
Skinnygirl® Cocktails is a registered trademark of Jim Beam Brands Co. ("Beam") and is used with permission. The information, comments and ideas expressed on this website do not necessarily reflect the views or opinions of Beam, its affiliated companies or any of their directors or employees. Beam does not sponsor, authorize, or otherwise endorse this website. Read more about our editorial policies. Drink responsibly.
Skinnygirl® California Red Wine ©2015 Skinnygirl Cocktails, Deerfield, IL (Per 5 oz – Average Analysis: Calories 100, Carbohydrates 6g, Protein 0g, Fat 0g)