It's hard to believe that baby E is already going on two months old! Combine bringing home a newborn with the craziness of the holiday season (she was born just two days before Thanksgiving) and much of the last several weeks is a blur to me at this point. When the baby was a couple of weeks old, Alice came by the house on a Sunday morning and took newborn photos for us. I am just in love with all of the sweet moments that she captured so I wanted to share a few today in addition to a little update on life with baby. Not surprisingly, a whole lot has changed, but we're finding our groove, moving past the utter exhaustion phase and looking forward to watching this little lady grow day by day. We're entirely biased, but we're pretty sure she's absolutely perfect.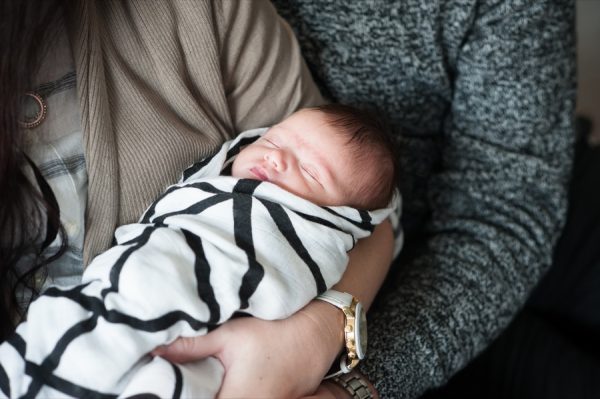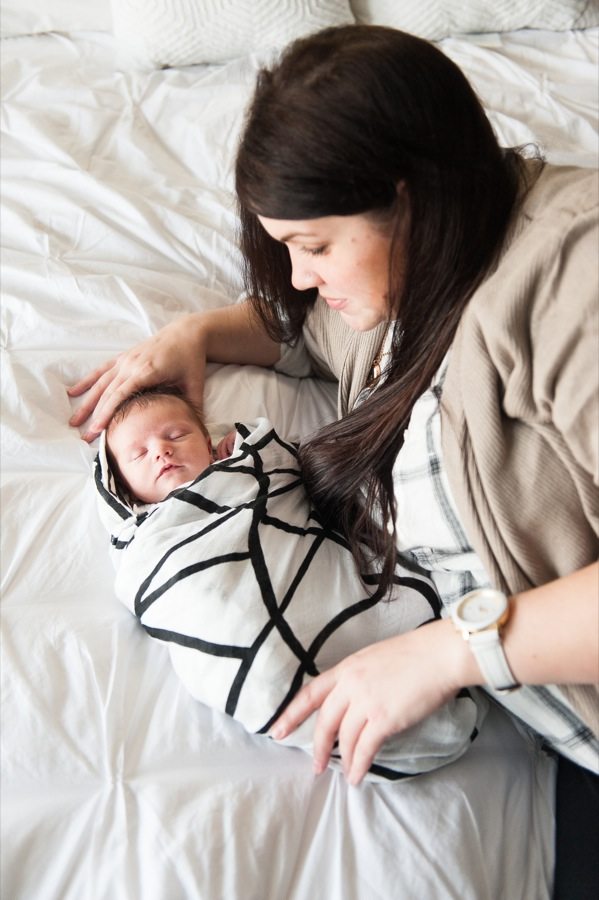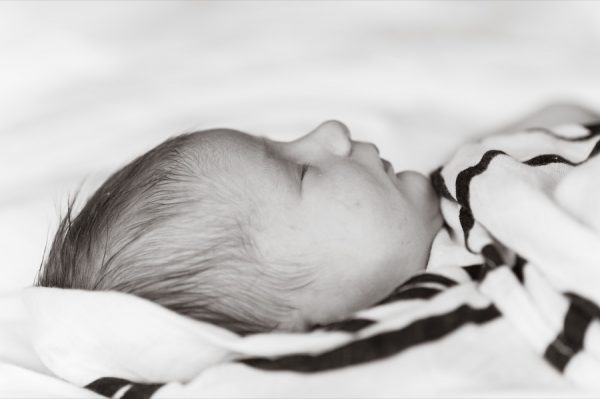 Something I don't talk about here in specific detail very often is the fact that I largely fly solo during the week. Bob is gone most nights during the week for work so his return to work when the baby was a little over a week old was fairly traumatizing. We got home from the hospital the day before Thanksgiving, which we celebrated at home. I was wearing maternity leggings, my mother came to us and cooked, and I spent a good chunk of the day hidden away in our bedroom pumping. (How's that for keeping it real?) It was altogether a really wonderful day and our first weekend at home was pretty perfect. Cue the onset of postpartum hormones and by a week after delivery, I was a mess. A complete, ugly cry face, sobbing mess. Combine that with Bob going back to work and it was not pretty around here. Actually, it was bad. Bad bad. Luckily, my hormones started to balance out over the next several days and by the time she was about two and a half weeks old I was feeling much like my usual self. (But seriously. What the hell is with those postpartum hormones?! Absolute and complete torture. Not cool.)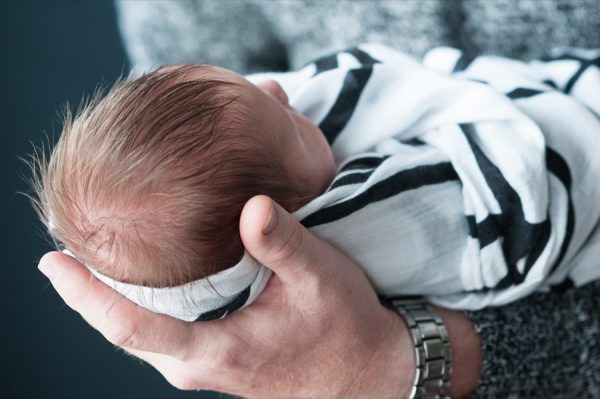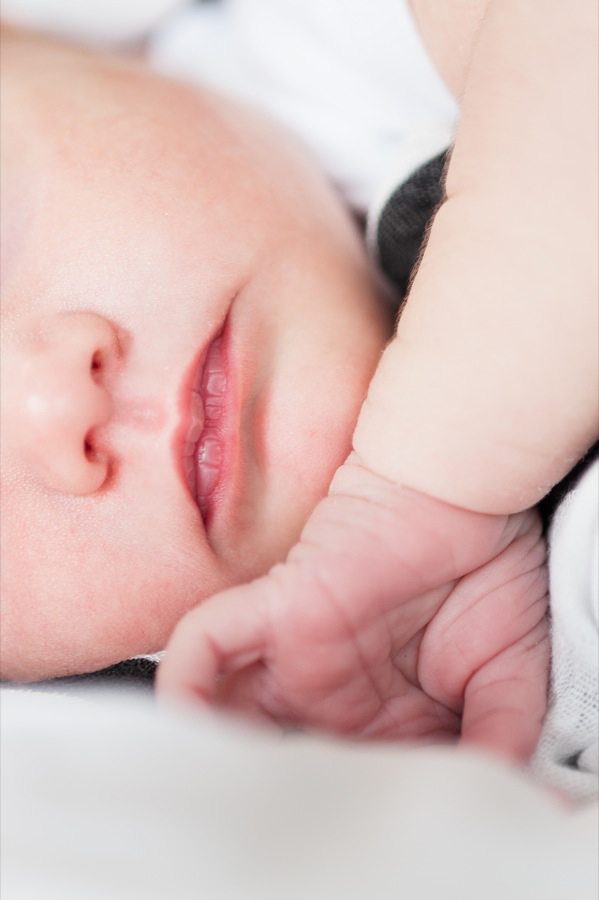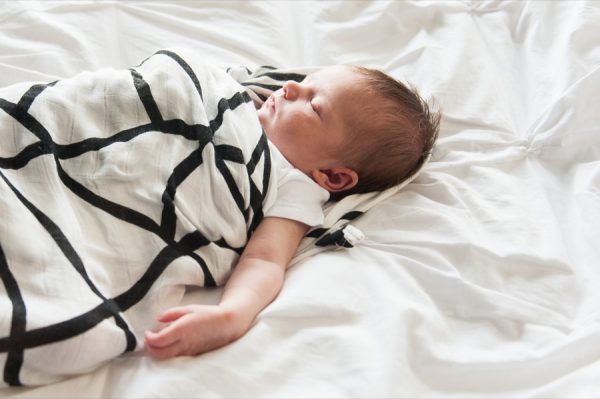 At about three weeks old, we hit a patch of colic. You know, right as I was starting to think I was killing it in the whole newborn rearing department. In the midst of that, I had a deadline to hit that had been on the books since before the baby was born and I'm still not quite sure how we did it, but somehow between my mother, Alice and I we pulled it off. It involved a whole lot of my mom and I passing the baby back and forth, countless boxes of Christmas paraphernalia strewn all over our dining room, several French presses of coffee and a whole lot of creative cropping on Alice's part as she was shooting. (Not to mention my stepfather helping lug boxes of props down from our attic and my best friend helping wrangle the baby so I could shop and prep. It takes a village!) It was right around then that I was definitely at my most exhausted. The little baby who easily slept 4 – 5 hours at a stretch as soon as she was born suddenly didn't want to sleep for more than an hour or two and spent an easy 80% of the rest of the time crying. If you don't have kids yourself, let me tell you – it is shockingly easy to find yourself bawling while simultaneously marveling over the fact that a tiny seven pound human has managed to cripple you.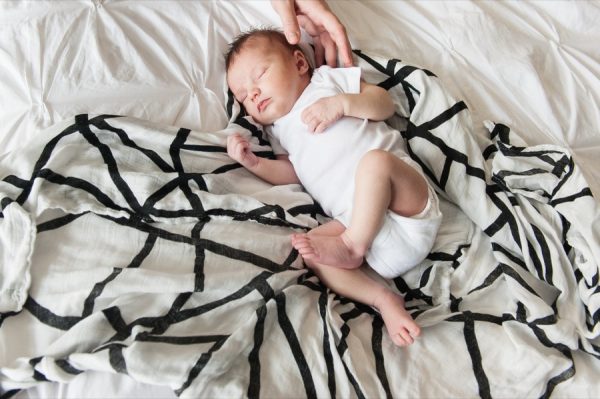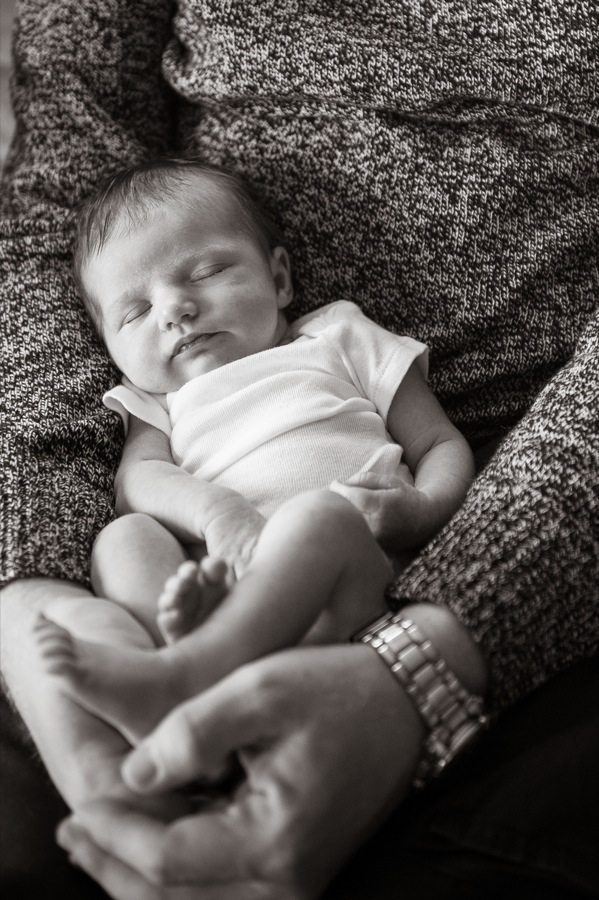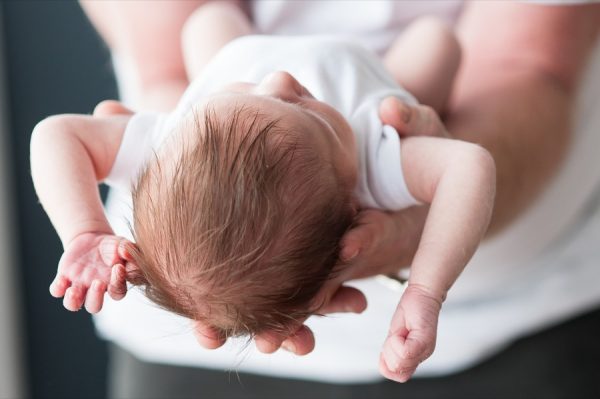 The holidays came and went and with them, our little girl had the great fortune of being loved on by any number of family and friends. Bob got to take a bit of extra time off, mommy got a bit more sleep, my sister finally got to meet her niece and all of a sudden at around six weeks old, our little nugget started sleeping through the night almost every night. Simultaneously, she has basically written off napping during the day (making any kind of work feel nearly impossible), but knowing I can go to sleep at night and pretty predictably count on at least 5 – 6 hours before I'm back up again frankly feels like I've hit Powerball. Enter in the fact that we've also hit the stage where she's starting to smile and every so often is even giggling and cooing, and well, I can confidently say I now understand why people don't swear off kids after the first one. (I wondered far more than once while sleep deprived and sobbing how anyone could go for round two. Is that awful or what?)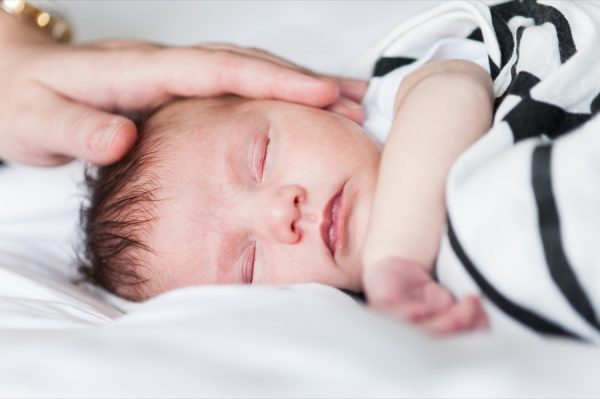 And here we are! Working to get back in the groove over here, figuring things out day by day. I have a lot of other details I'm happy to share if you happen to be interested! I was thinking about rounding up my must-have newborn essentials if it would be helpful and also sharing some of the best gifts we received. (You know, things that our seasoned parent friends knew we'd need that I didn't think to get.) I'm also happy to share her birth story and a very long winded explanation about why I'm not breastfeeding (although we did try), depending on what floats your boat. You have all been the best as we've embarked on this journey and I want to continue sharing it with you in whatever capacity you'd like to hear about our adventures! In the meantime, thanks for all of your love and support as we've welcomed our little love nugget into the world. I am eternally grateful for your friendship and can't thank you enough for all of the advice and well wishes over the past several months. You guys rock. xoxo


[Photos by Alice G. Patterson.]