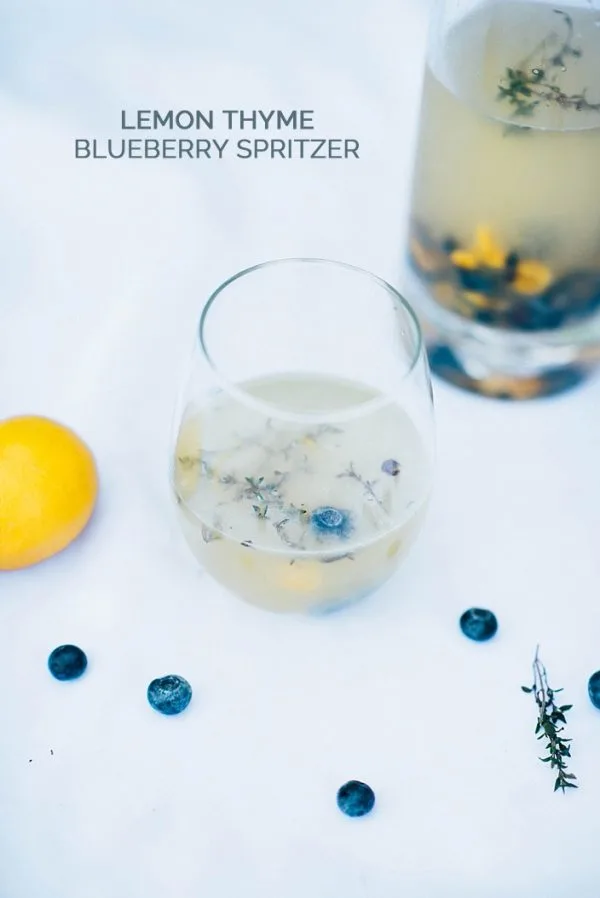 Just in time for the end of the work week, Samantha and Chanda of Zest It Up are sharing the perfect cocktail recipe to kick off weekend happy hour. (Also, do you remember these chocolate covered vodka cherries they shared before? Yum!) We're talking a fresh, citrusy, Meyer lemon inspired drink they've dubbed the lemon thyme blueberry spritzer. Yes, yes and yes, please. This is the type of drink you can make by the pitcher so it's perfect for casual entertaining after work on a Friday or for brunch on a Saturday. Plus, Meyer lemons. Precisely 100% of things made with Meyer lemons are delicious and this cocktail is one that is sure to follow suit.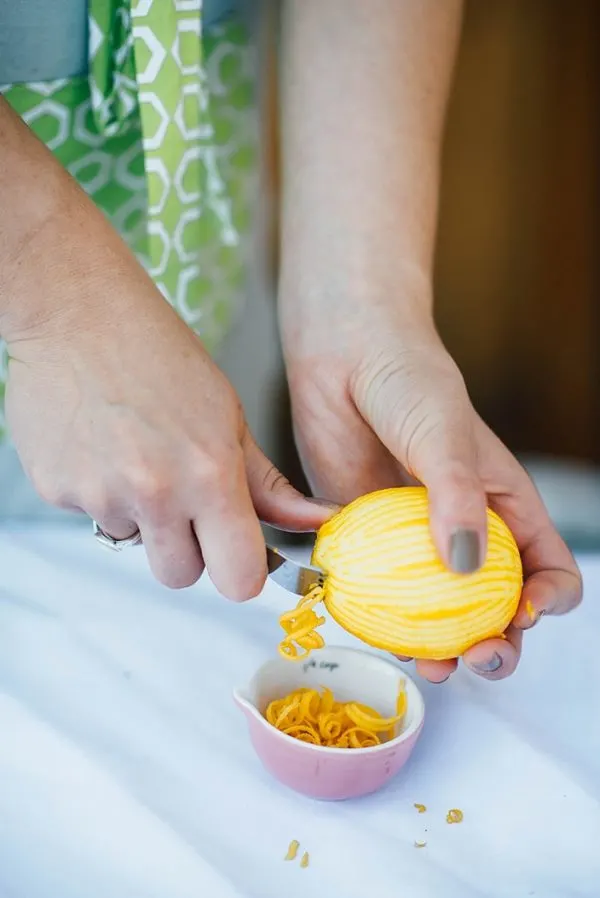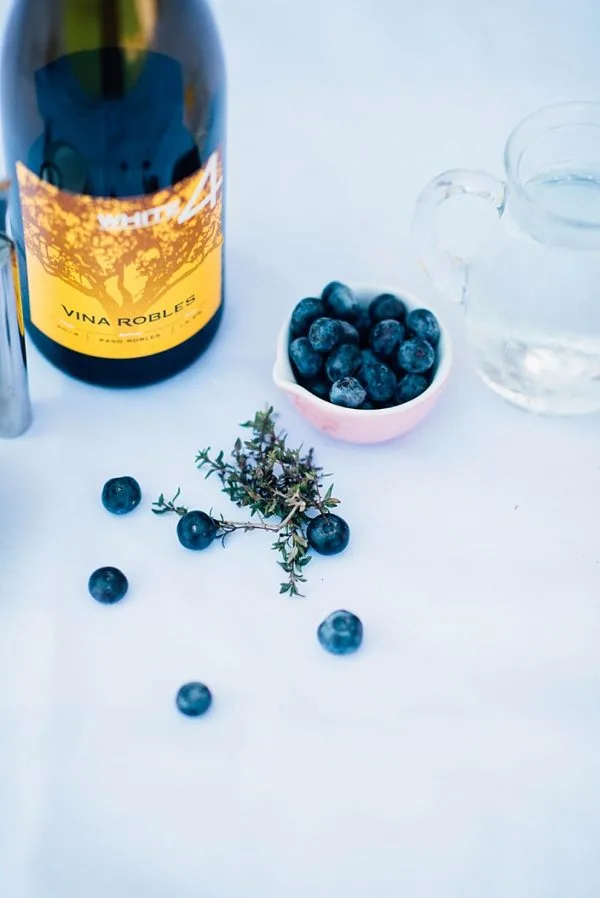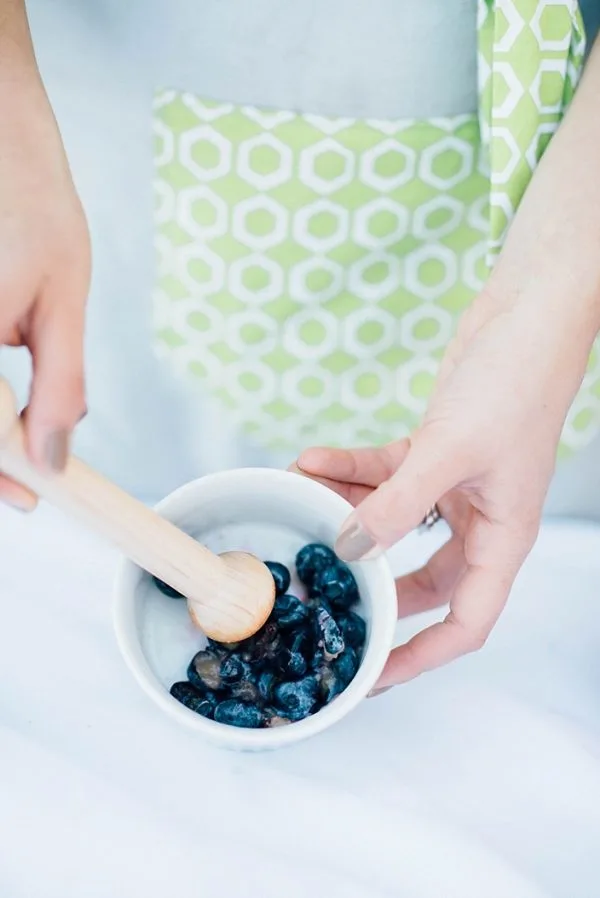 Makes 1 pitcher
1 cup blueberries
3 Meyer lemons
1/2 cup sugar
1/2 bottle dry white wine
3 cups tonic water
8 – 10 sprigs of fresh thyme
Ice
Start by zesting your lemons, then squeeze lemons and separate seeds from juice. Next muddle your blueberries. The ingredients above will make a full pitcher, but to chill make in a large cocktail shaker filled with ice. Pour equal parts white wine and tonic water into shaker over ice. Shake. Next pour into pitcher and repeat until all wine and tonic water is mixed and chilled. Add sugar, lemon juice, zest, muddled blueberries and thyme sprigs to pitcher. Keep refrigerated or serve immediately. Alternately, if you'd like to make in advance simply make wine and fruit mixture ahead then add tonic water just before serving.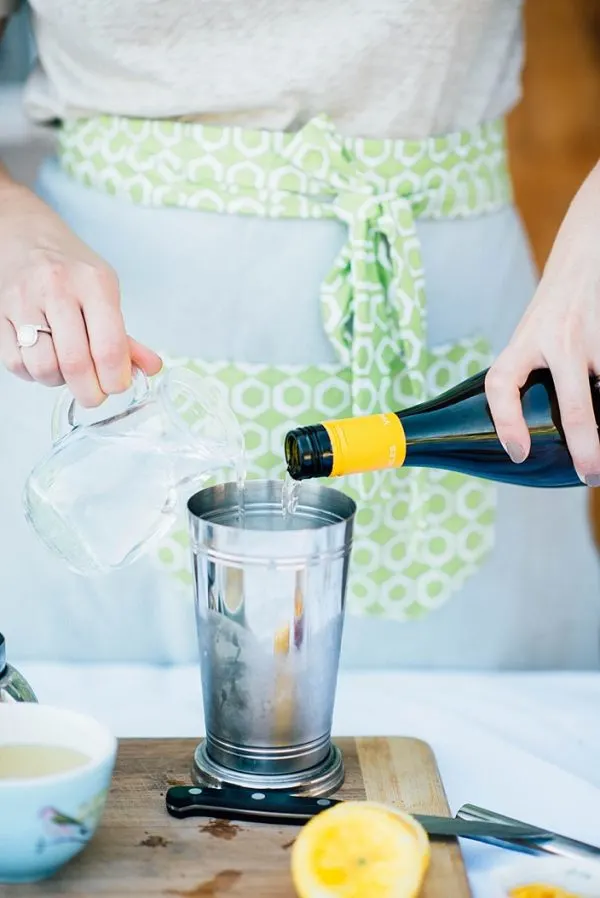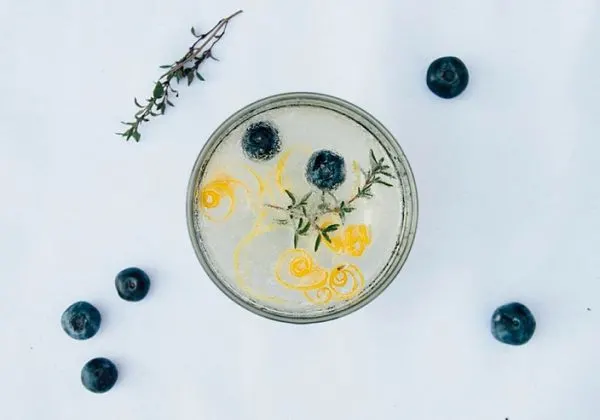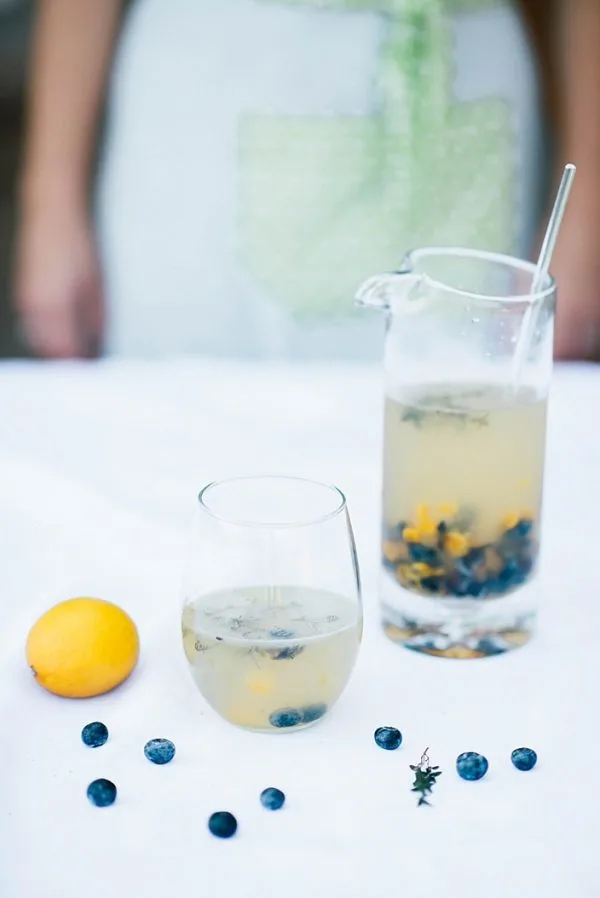 [Recipe by Zest It Up | Photos by Anya McInroy.]