I'm pretty sure it's never a bad idea to start the week with a little bit of chocolate so today we're jumping right into Monday with these delicious chocolate covered vodka cherries! Samantha and Chanda of Zest It Up are sharing this recipe today just in time for Valentine's Day so you can add a delicious and decadent touch to your celebration. They're so easy to make and would be the perfect addition to an at-home date night this weekend. These little buggers are sure to be addicting so make up a whole big bunch so you have lots to go around!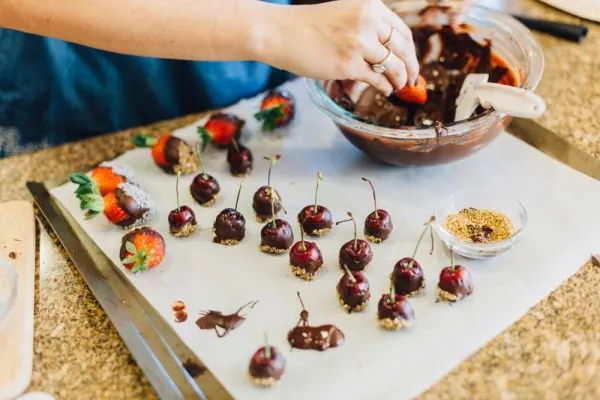 Fresh cherries
10 oz dark chocolate
2 cups vodka
1 vanilla bean
Sanding sugar (optional)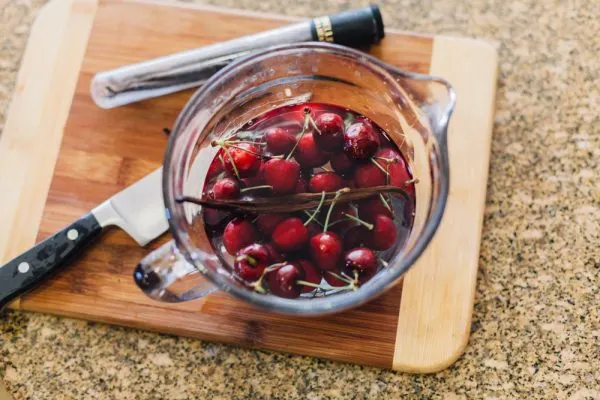 Place cherries in a small bowl, with stems intact. Slice open the vanilla bean and add to the bowl. Pour vodka over the cherries and vanilla bean until fully submerged and cover with plastic wrap. Refrigerate for at least 24 hours.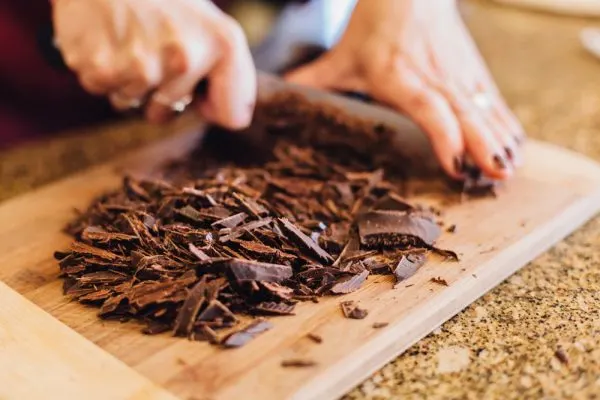 When you're ready to make the cherries, remove them from the bowl and place them on a paper towel to soak up any excess liquid. Then, place 2/3 of the chocolate in a microwave safe glass bowl. Microwave at 30 second intervals until they are all melted, stirring regular. Remove the bowl of melted chocolate from the microwave, and add the remaining unmelted chocolate a handful at a time, stirring as you go. Continue adding the unmelted chocolate and stirring until you have brought your melted chocolate down to 82°F, which will keep the chocolate glossy and preserve the consistency.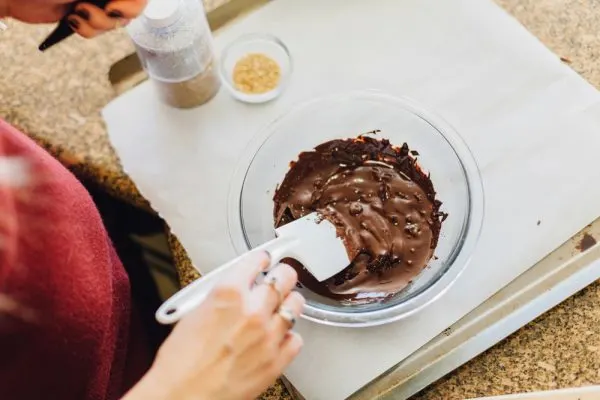 Finally, dip the cherries in the chocolate by holding the stem, then dip into sanding sugar if desired. Set on parchment paper to cool and serve right away or plate them on a pretty platter to serve up after your Valentine's Day dinner.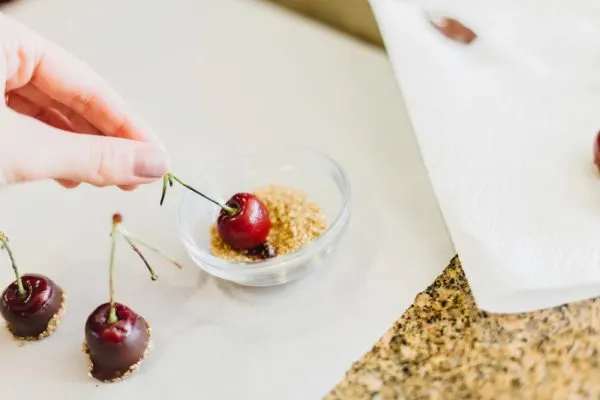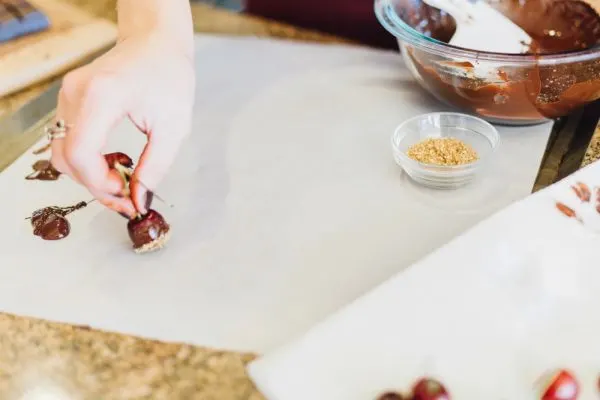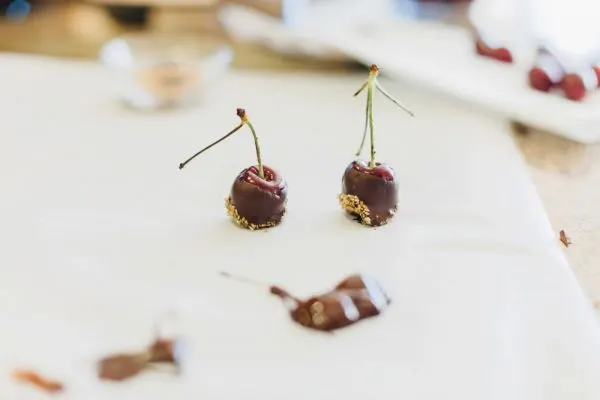 Many thanks to the ladies of Zest It Up for sharing this fun recipe with us and to Jessica Helton of A Little Long Distance for the beautiful photos!

[Styling + recipe by Zest It Up | Photos by Jessica Helton of A Little Long Distance.]