This post was created in collaboration with V8. Real veggies for real people. Thank you for
supporting the sponsors that help make The Sweetest Occasion possible!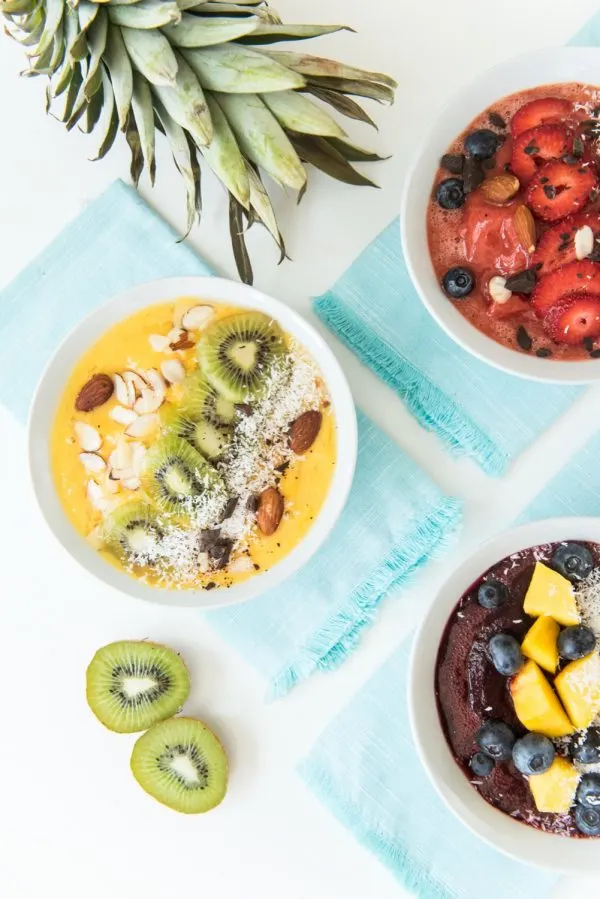 Last summer I was pregnant and could not get enough of everything frozen and fruity. This summer it is insanely hot on the east coast and I have had precisely zero interest in turning on my stove for weeks, effectively leading me to go back to craving all things frozen at every meal. Enter these fruity summer smoothie bowls! They're my new favorite way to eat something wholesome and delicious, while also beating the summer heat. They're made with V8 Veggie Blends juices, meaning they're also loaded with veggie goodness. Maybe you hate eating veggies, or maybe your kids do. Now you can pack in all those good-for-you foods while also getting a break from the stifling summer heat. That, my friends, is the very definition of a win-win!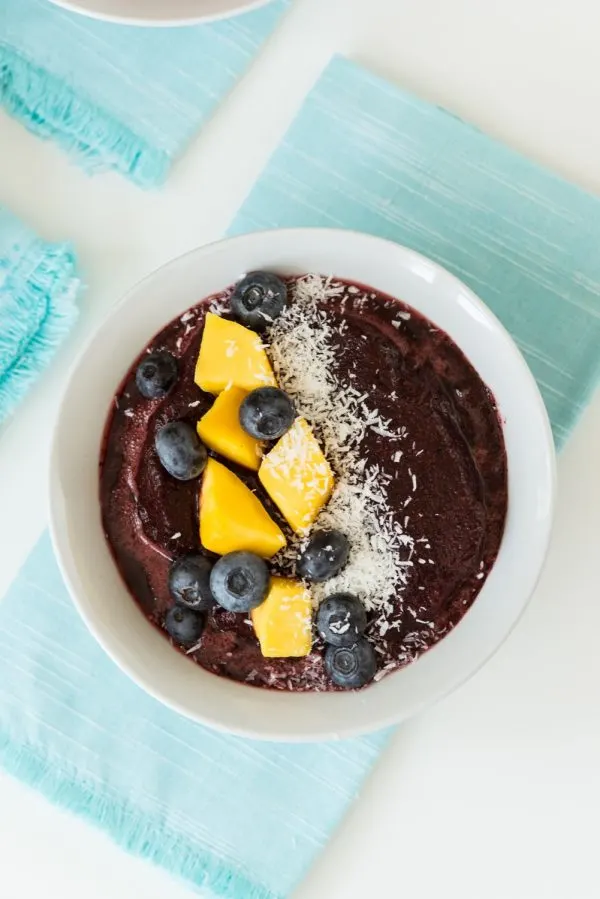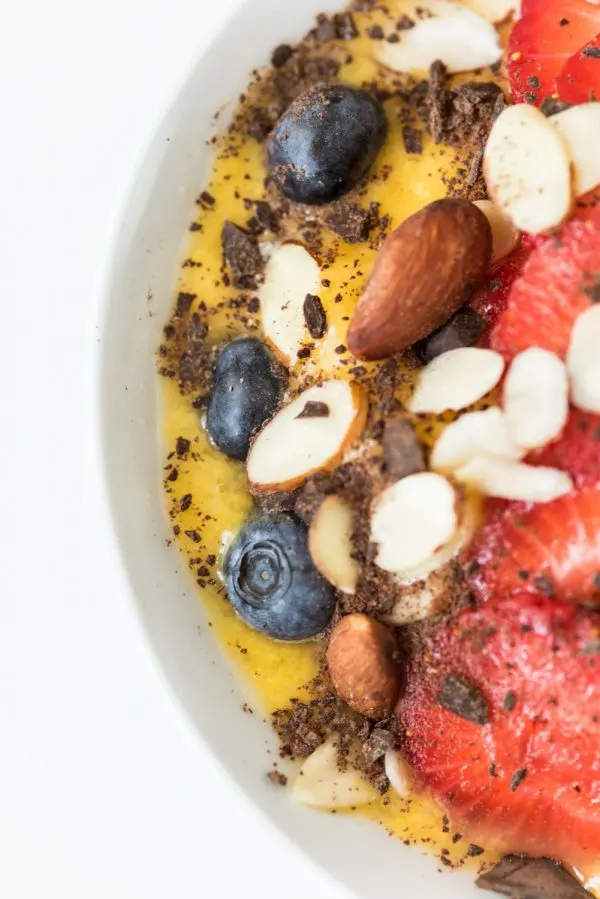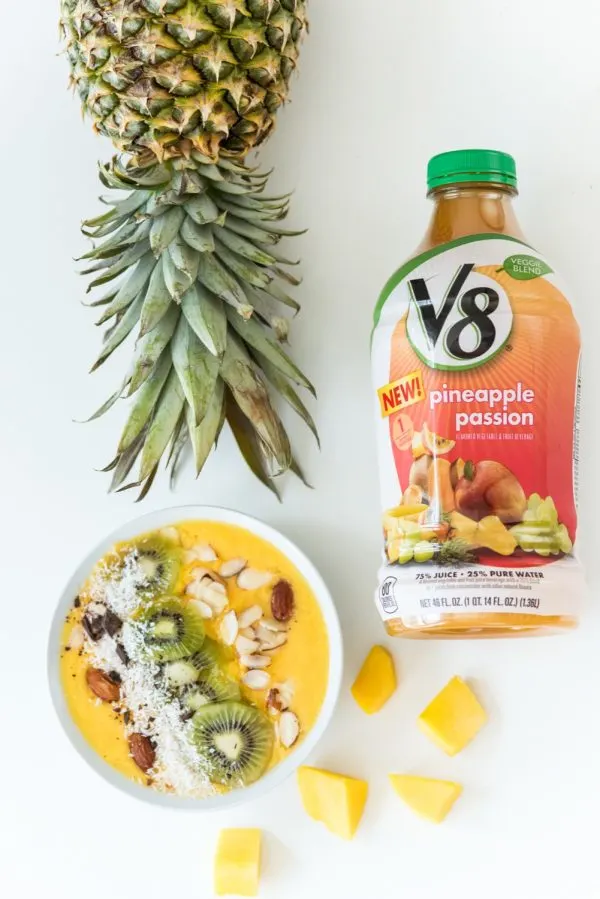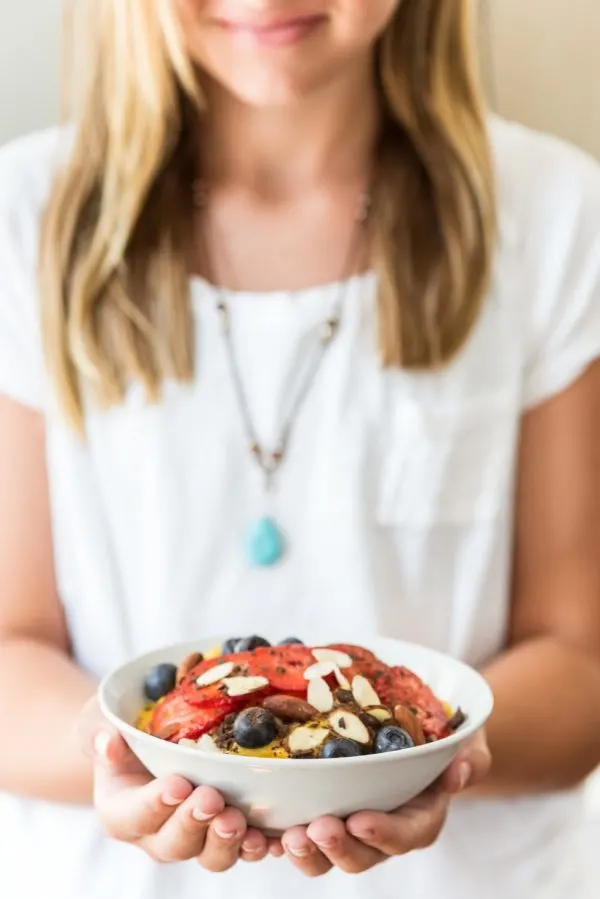 The baby has a gaggle of little ladies around the block who absolutely adore her and they have all been taking turns coming over to visit and play with her over summer break. A couple of weeks ago it was approximately one million degrees out, so Emerson and I invited a couple of her pals over to cool off with a little afternoon treat. Ella and Charlie had lots of fun making smoothie bowls with us and I'm pretty sure they did not believe me when I told them afterward that those smoothie bowls also had a whole bunch of veggies hidden inside. Score! We topped our creations with lots of fresh fruit, coconut flakes, almonds and a sprinkle of dark chocolate for good measure, but I also love my smoothie bowls with dried fruit, granola and chia seeds, too. Yum!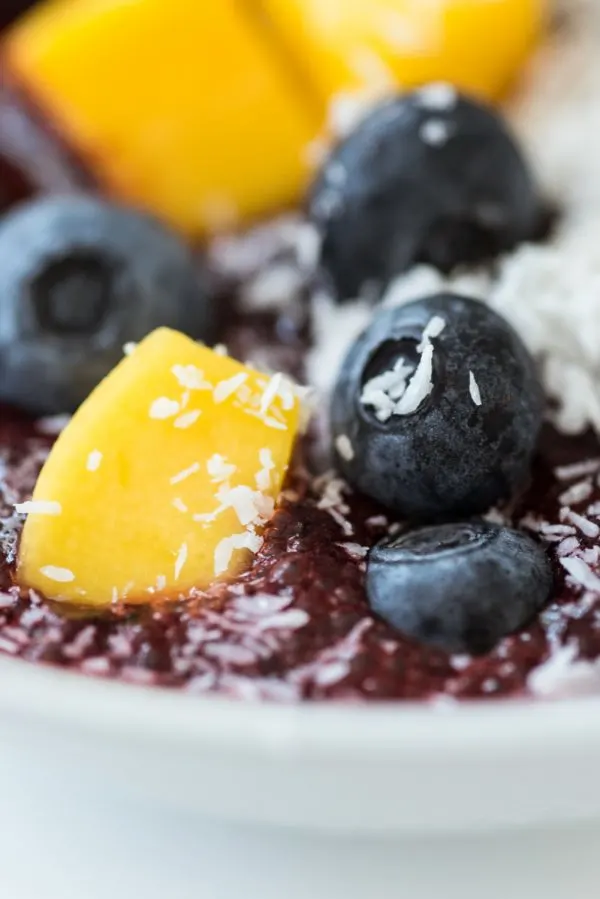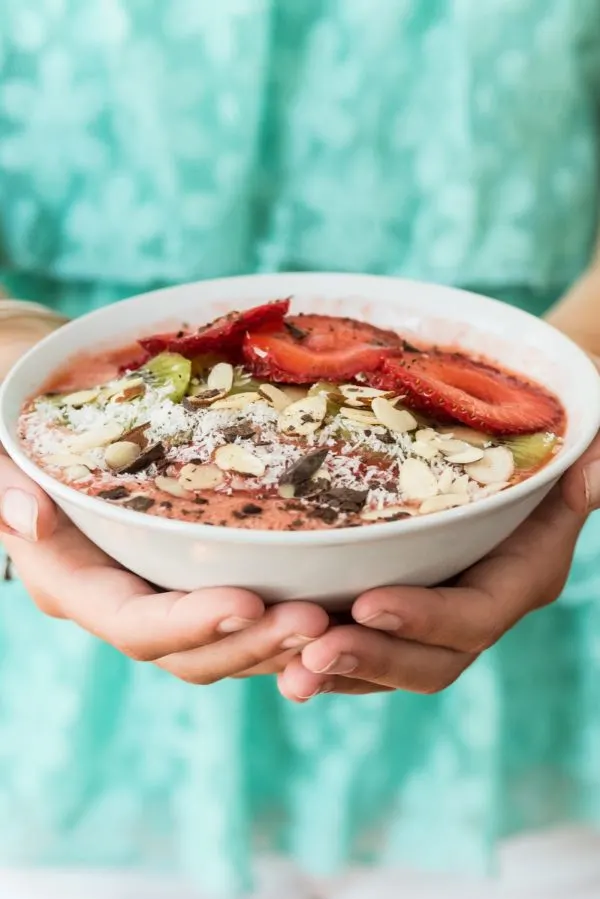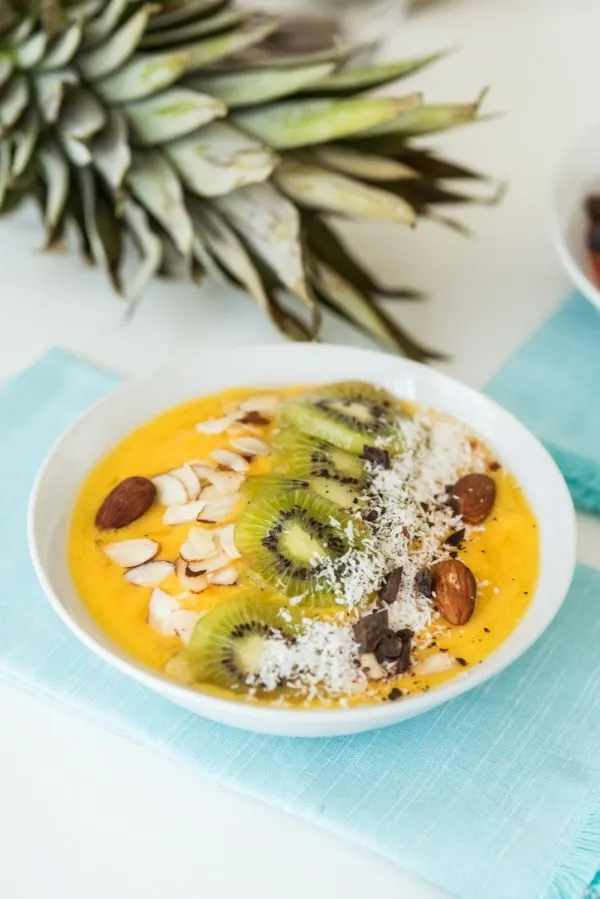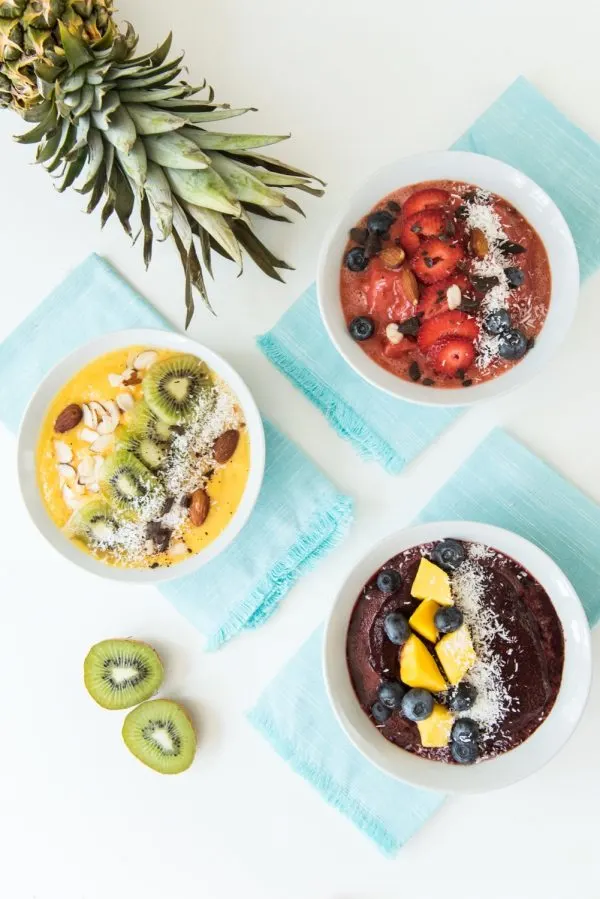 Summer Smoothie Bowls
Makes 1 serving
1 cup V8 Veggie Blends juice
2 cups frozen fruit (berries, mango or bananas, etc.)
Toppings (fresh fruit, coconut, nuts, granola, dried fruit, chia seeds, etc.)
Begin by pouring the V8 Veggie Blends juice flavor of choice into your blender. (I am personally obsessed with the Pineapple Passion and Purple Power flavors!) Add frozen fruit and blend until smooth, but still thick, adding additional V8 Veggie Blends juice as necessary to create a smooth consistency. Pour smoothie mixture into a bowl and top to your heart's delight!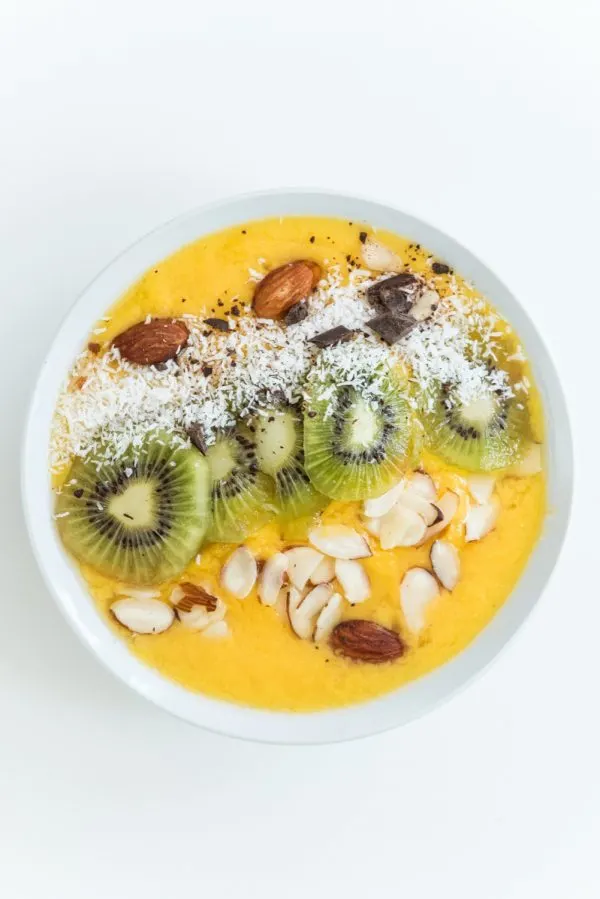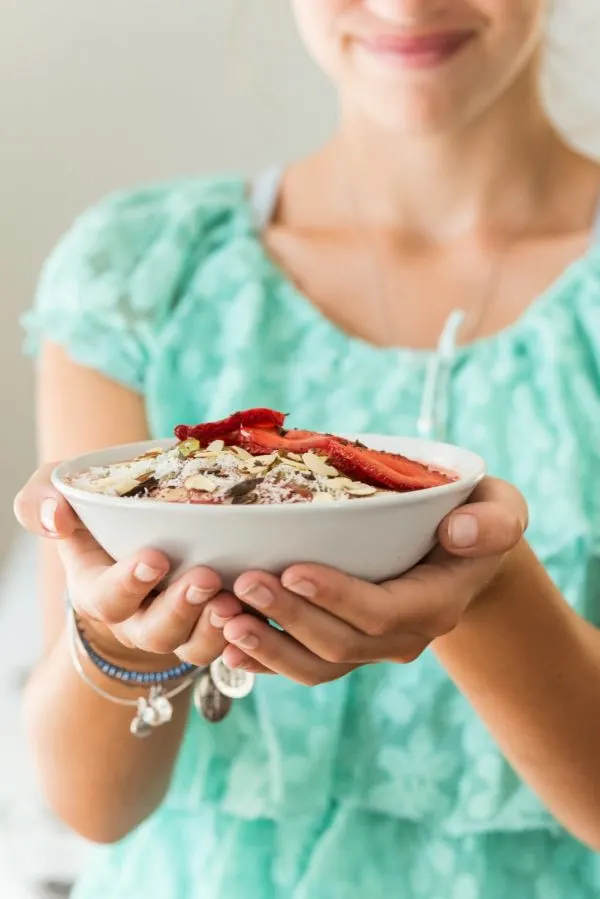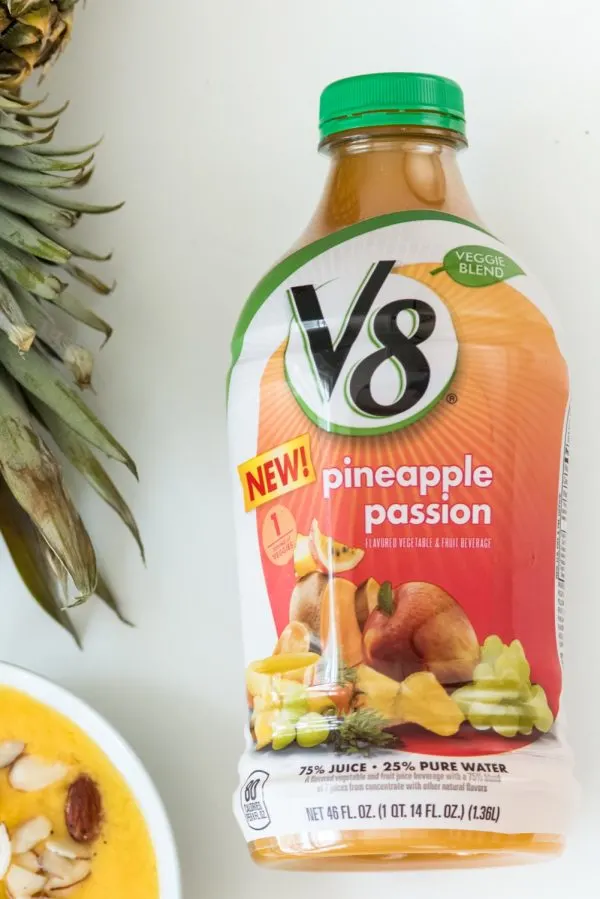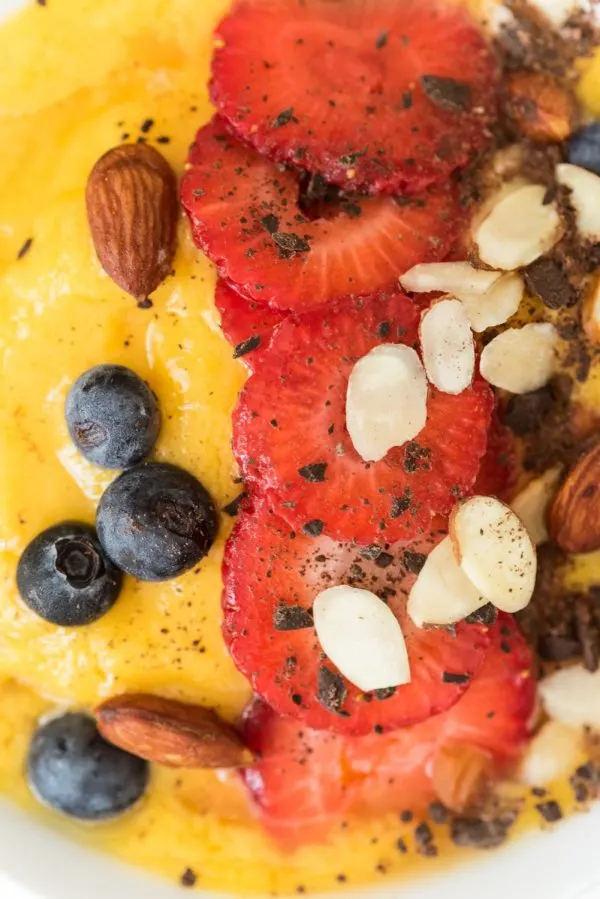 My favorite part about V8 Veggie Blends (and the reason they make amazing smoothie bowls) is that nothing is fake or artificial. There are no dyes, no processed junk and no added sugar, which you already know is something we try to be really mindful of in our day to day life. Plus, each 8oz serving packs in a full serving of vegetables meaning your smoothie bowls are not only going to taste incredible, but they're also super nutritious. V8 believes in veggies for the masses, making veggie nutrition available to everyone. Their wide range of flavors (like Pineapple Passion, Carrot Mango, Red Radiance and Purple Power) also means there is something delicious for every palate! I'm crazy about the Purple Power (loaded with beets, purple carrots and apple) as well as the Pineapple Passion (made with sweet potatoes, pineapple, carrots and passionfruit.) But really? They are all seriously, sincerely delicious. For more tasty ways to get your veggies, join V8 on Facebook, Twitter and Instagram!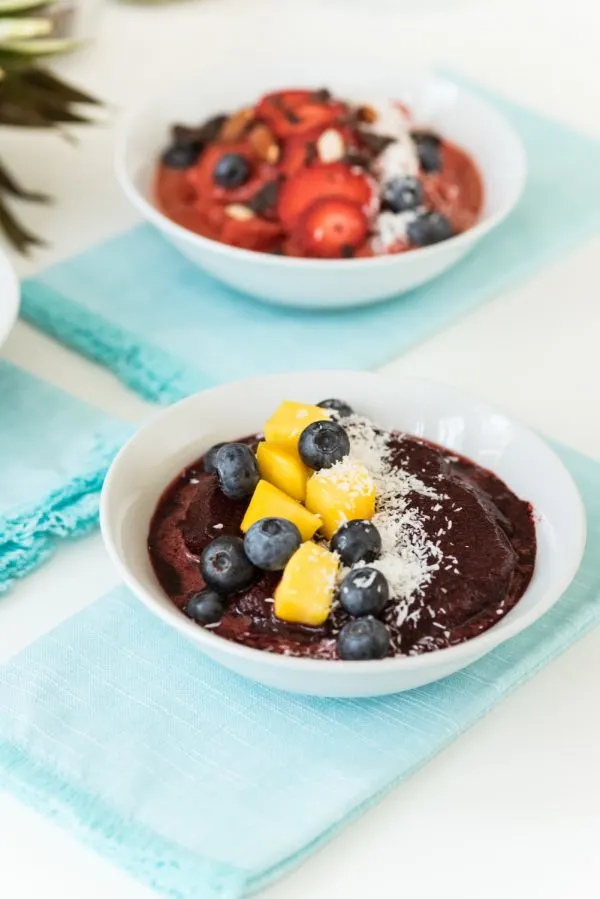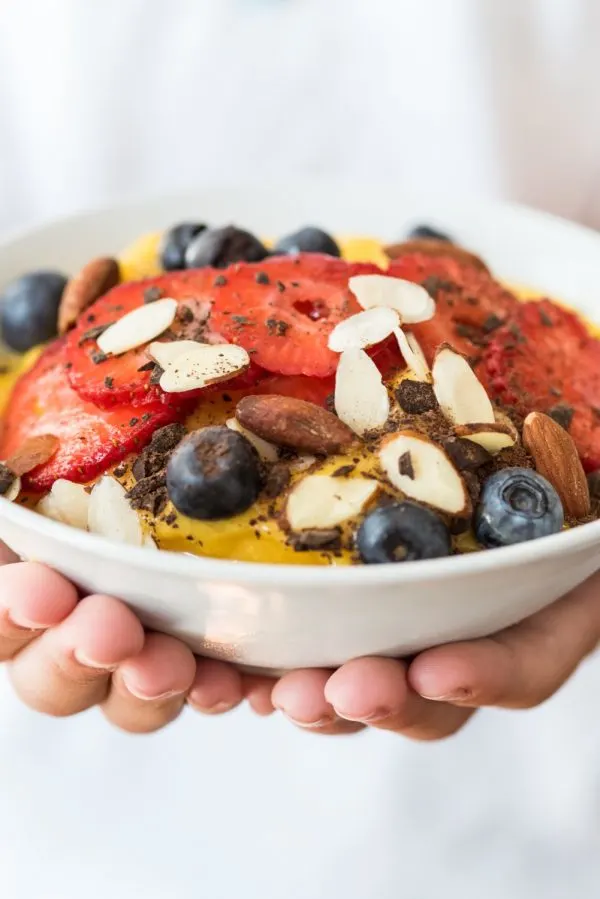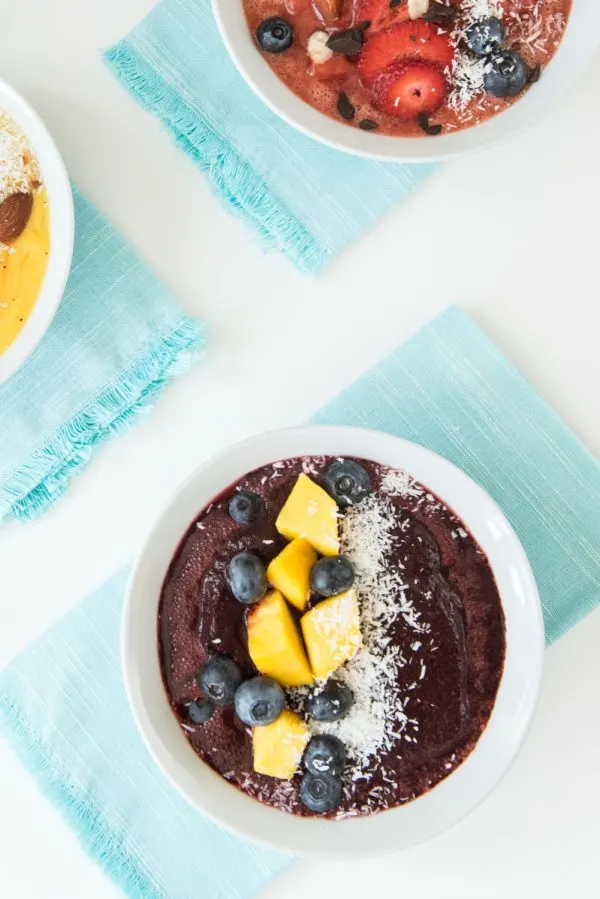 [Art direction + styling by Cyd Converse | Photos by Alice G. Patterson for The Sweetest Occasion.]
This post was sponsored by V8. All opinions and words are my own. Read more about our editorial policies. For more great recipes and veggie inspiration, follow V8 on Facebook, Twitter and Instagram!