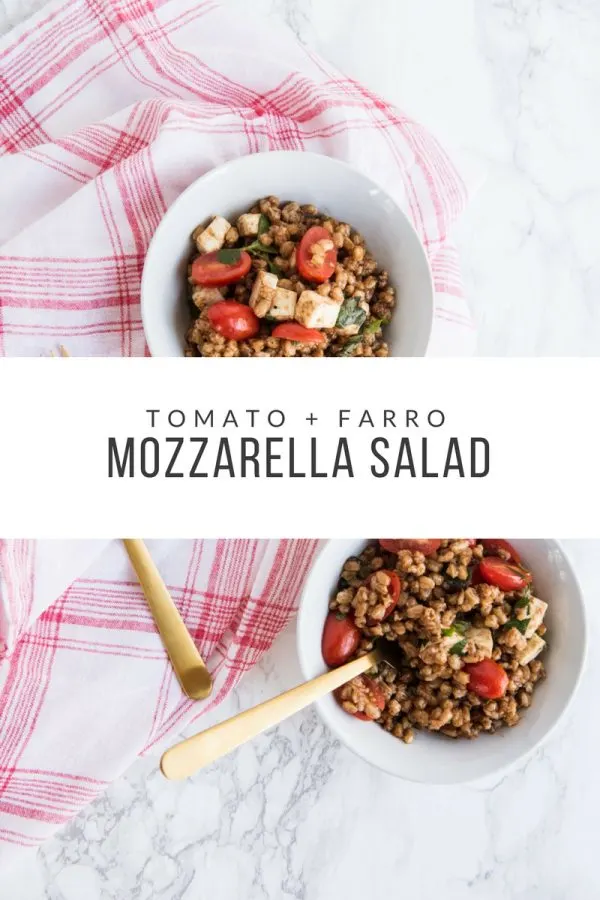 I made this salad a couple of weeks ago for the first time in a long time, and couldn't believe that it ever fell out of my regular rotation of solid, delicious, healthy dishes that I generally go to again and again. I'm really trying to get back to the basics over here, cleaning the junk out of my diet and starting to focus in on some of my personal goals of weight loss and just generally taking better care of myself this year. This tomato and farro mozzarella salad easily ticks all the boxes. It's an amazing side dish or can stand alone as an entire meal unto itself. It's good served warm. It's good served cold. It's easy to make, the ingredients are limited and it's a really hearty, vegetarian dish that will leave you feeling really satisfied. Plus, quite notably, it's delicious. If you can't find farro, feel free to substitute barley! It has many of the same nutritional benefits and the texture is similar so it's pretty interchangeable in this particular recipe. I love bringing this salad to potlucks, because it always gets eaten right up, but I also love a big bowl of it for dinner or leftover the next day for lunch. All in all, this is a must try that I'm confident you'll love!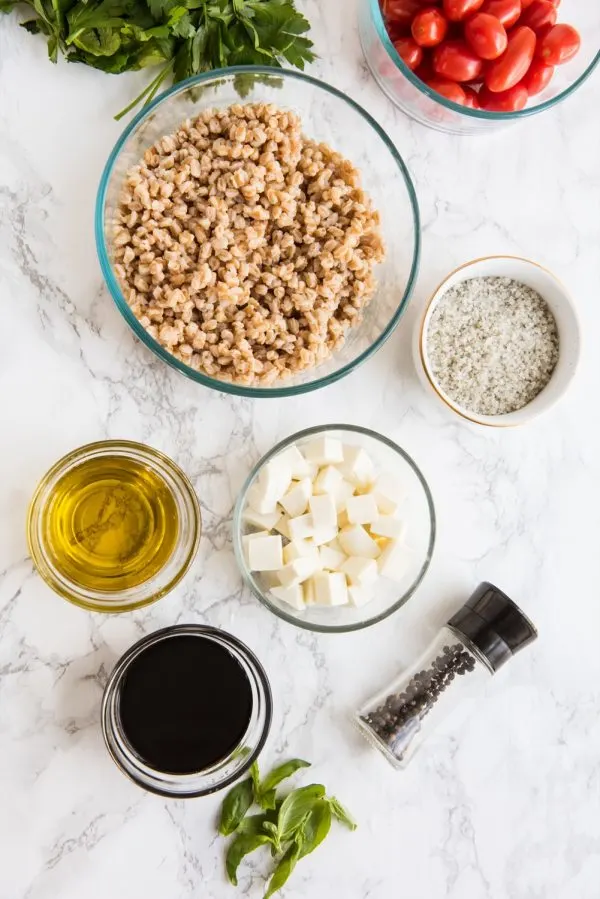 My favorite tip when it comes to cooking and preparing grains is to always use veggie stock instead of water, whether it be farro, barley, quinoa, etc. No matter the grain, there is just so much extra flavor when you use a good veggie stock. Homemade is honestly always best, but when that's not possible (which is often the case for me), using a good quality organic stock will get the job done. It makes such a huge difference, you'll be a total believer for life. For this salad, I also like to toss in a couple veggie bouillon cubes to really boost up that flavor.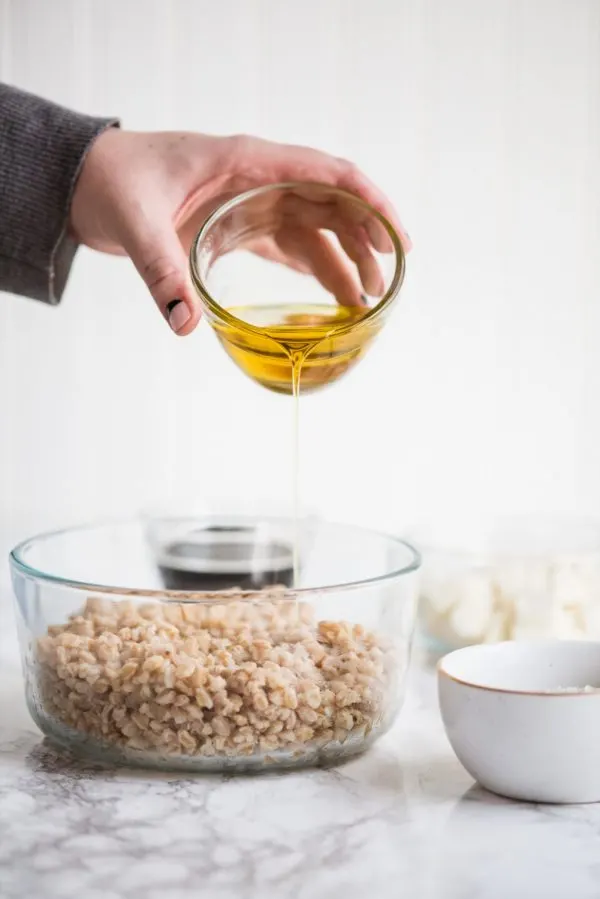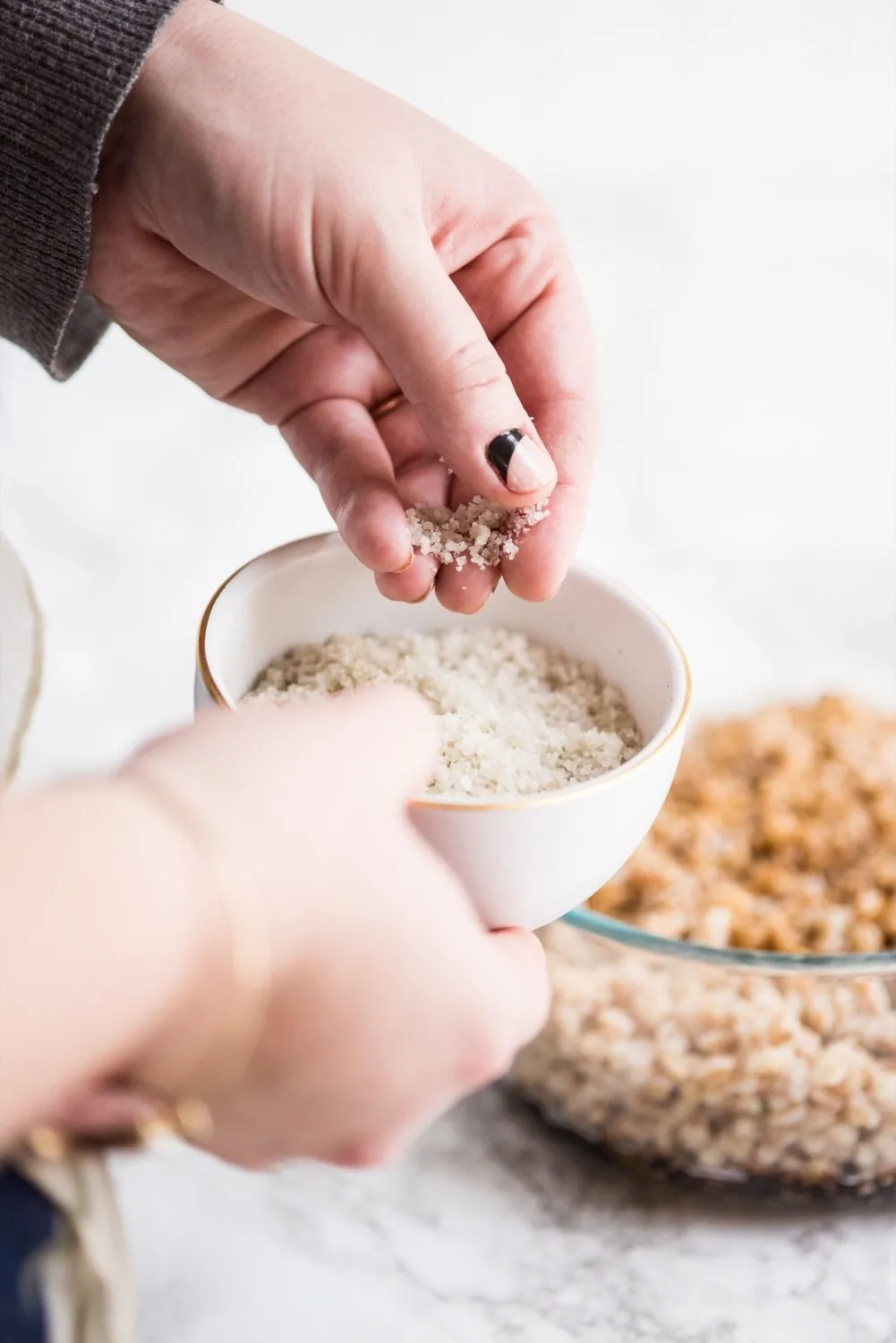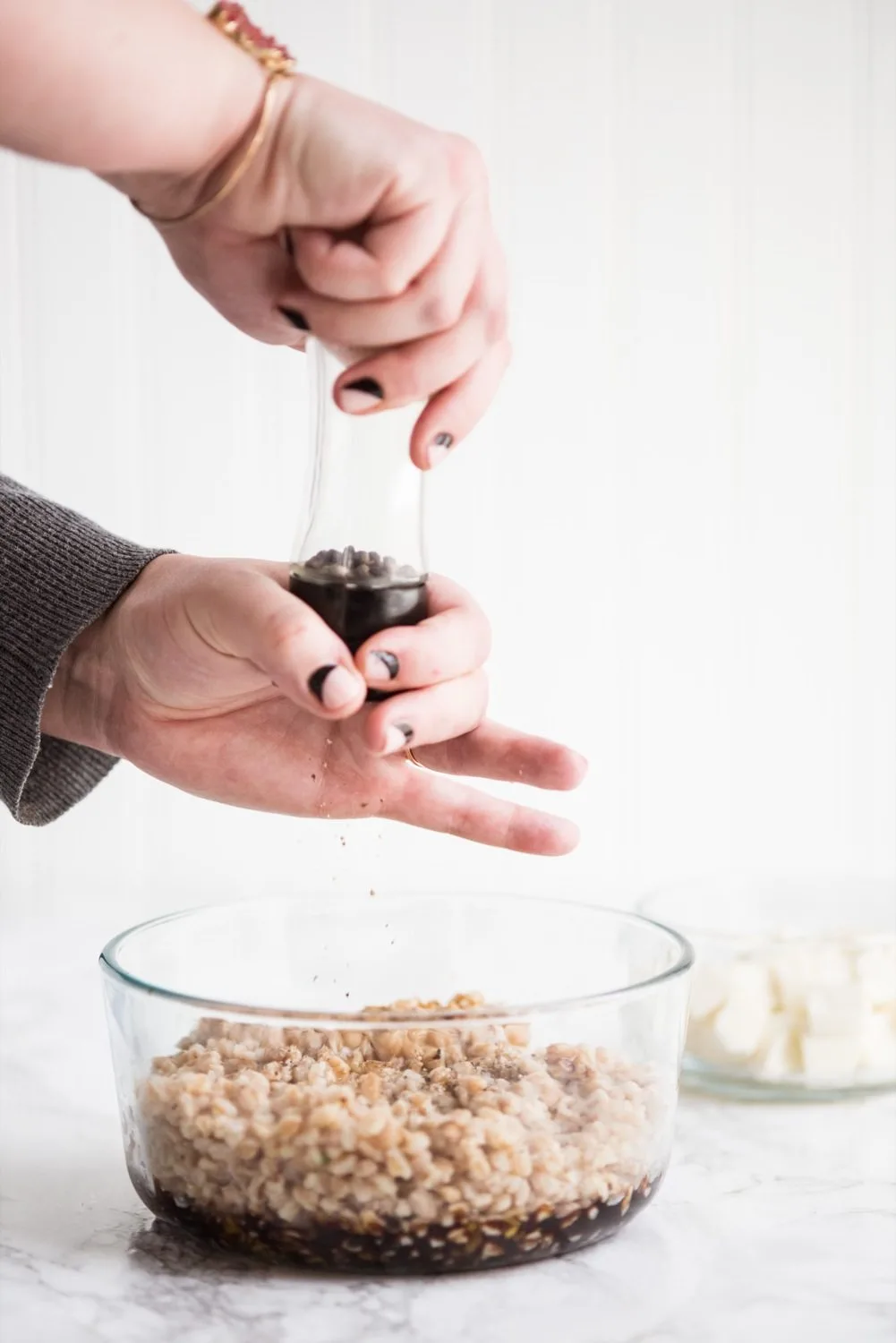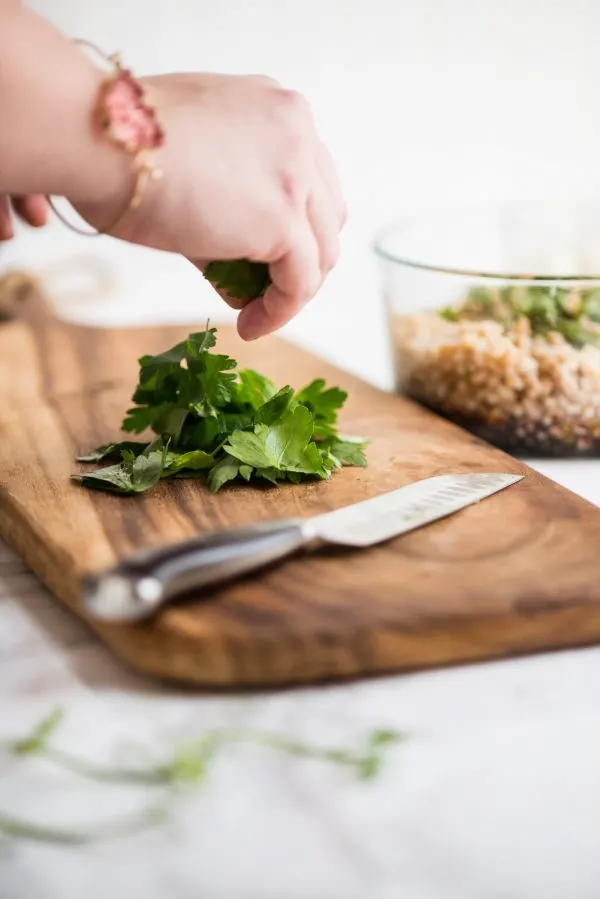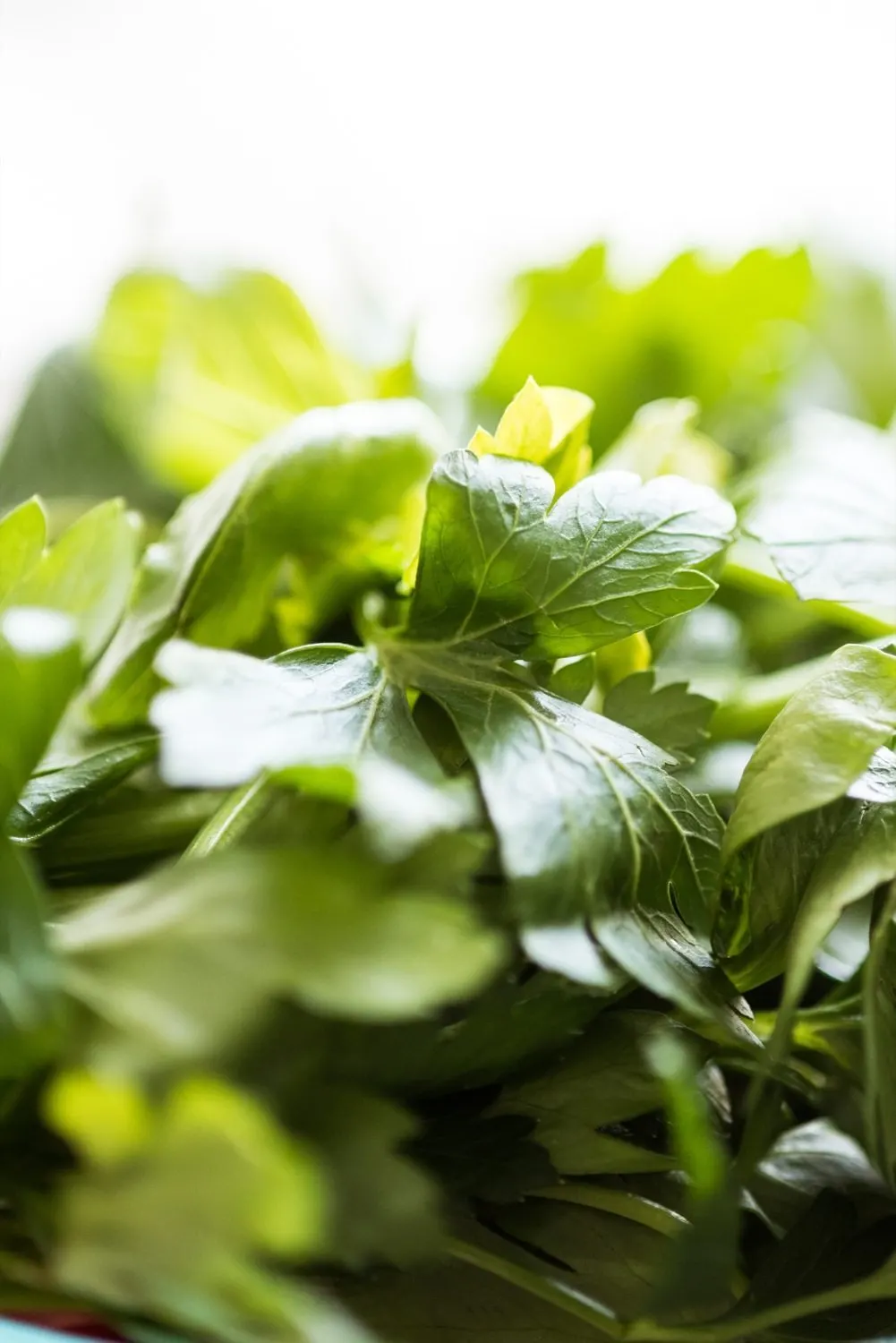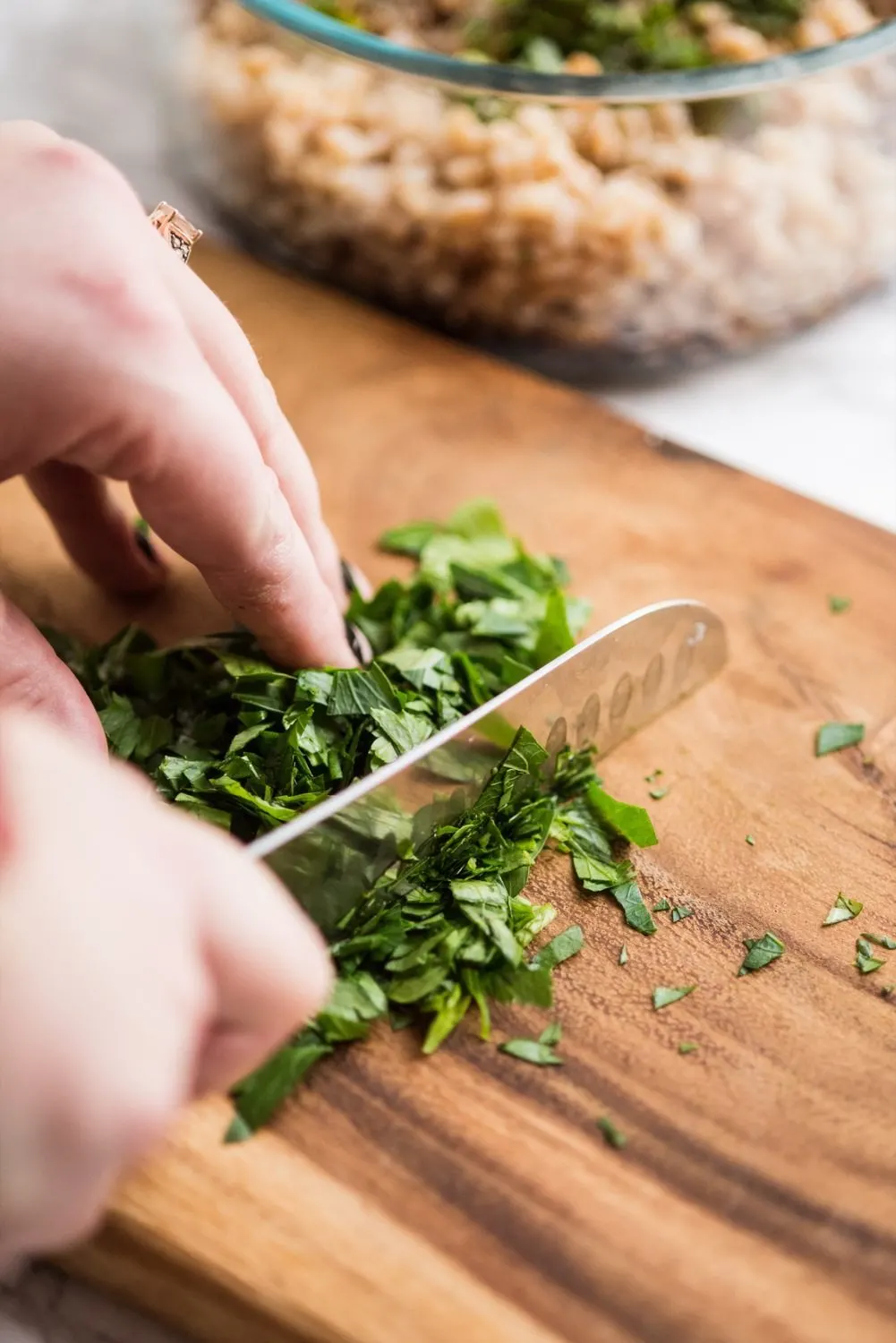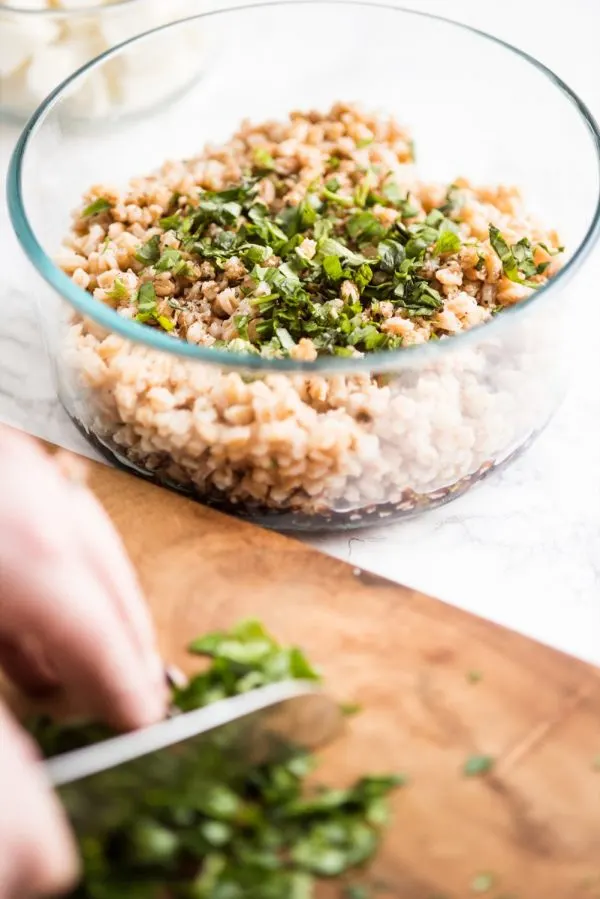 Tomato + Farro Mozzarella Salad
Ingredients
1 cup uncooked farro
2-1/2 cups veggie stock
2 veggie boullion cubes
8 oz of fresh mozzarella
1 pint grape or cherry tomatoes
2 tablespoons of extra virgin olive oil
3 tablespoons of balsamic vinegar
6 - 8 fresh basil leaves
¼ cup chopped flat leaf parsley
Black pepper to taste
Pinch of coarse sea salt
Instructions
Rinse farro in a sieve or strainer.
Bring veggie stock to a boil, add the farro and then return to a boil.
Reduce to a simmer as soon as it comes to a boil, cover and allow to simmer for 20 - 30 minutes or until the liquid is absorbed.
While the farro is cooking, cut mozzarella into bite-size chunks and slice tomatoes in half.
When the farro is cooked, combine everything in a large mixing bowl, adding the olive oil and balsamic vinegar and stirring just until combined.
Add more vinegar if you'd like as some will absorb into the barley as it cools.
Add sea salt and fresh cracked black pepper to taste and chop up your basil and parsley to add right at the end.
Serve immediately and eat warm or chill and serve cold. Either way is delicious!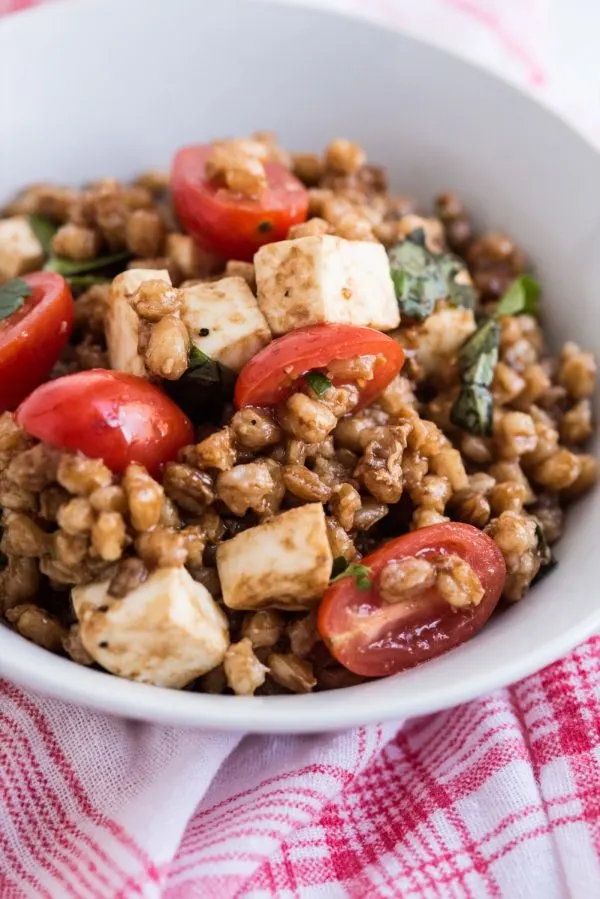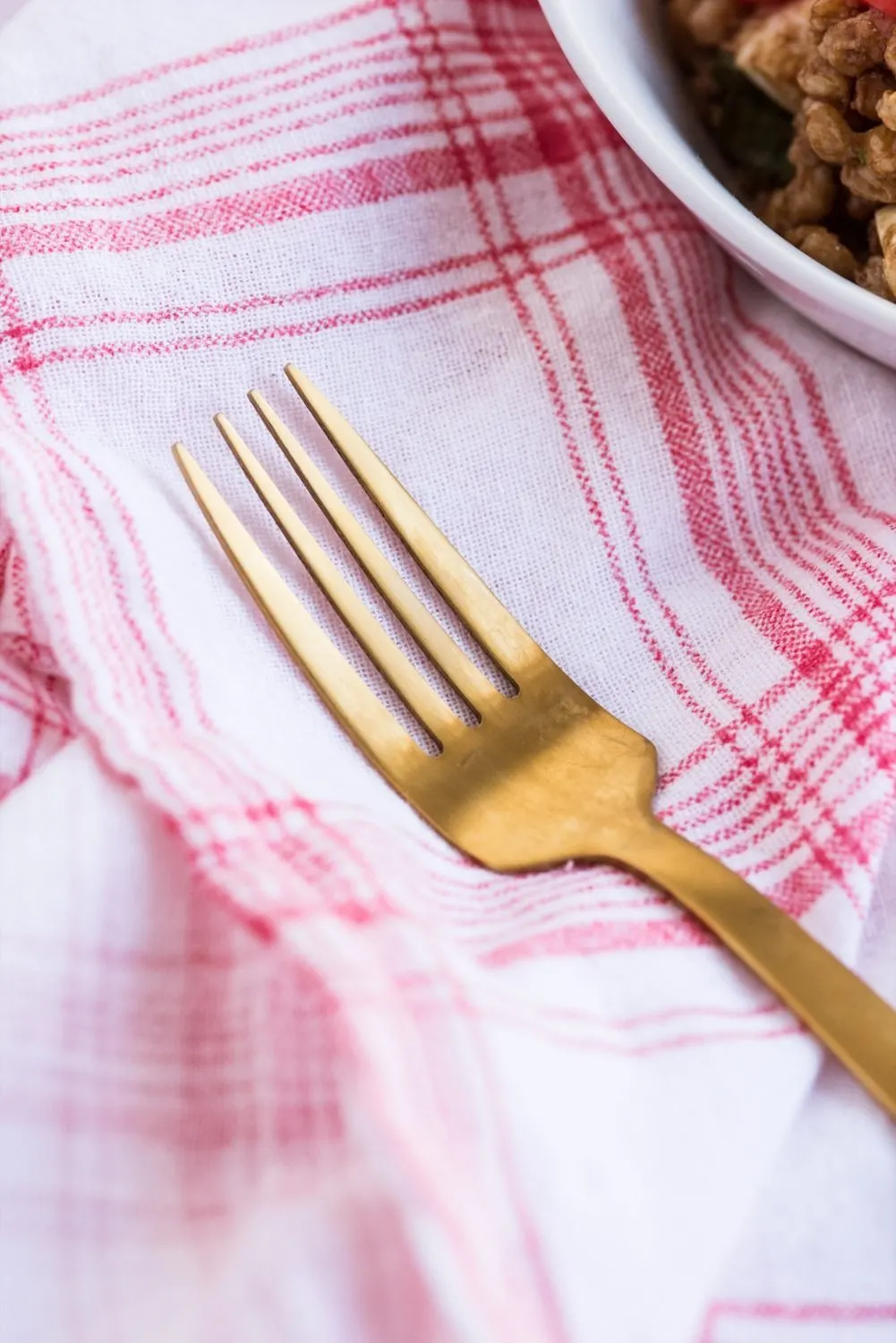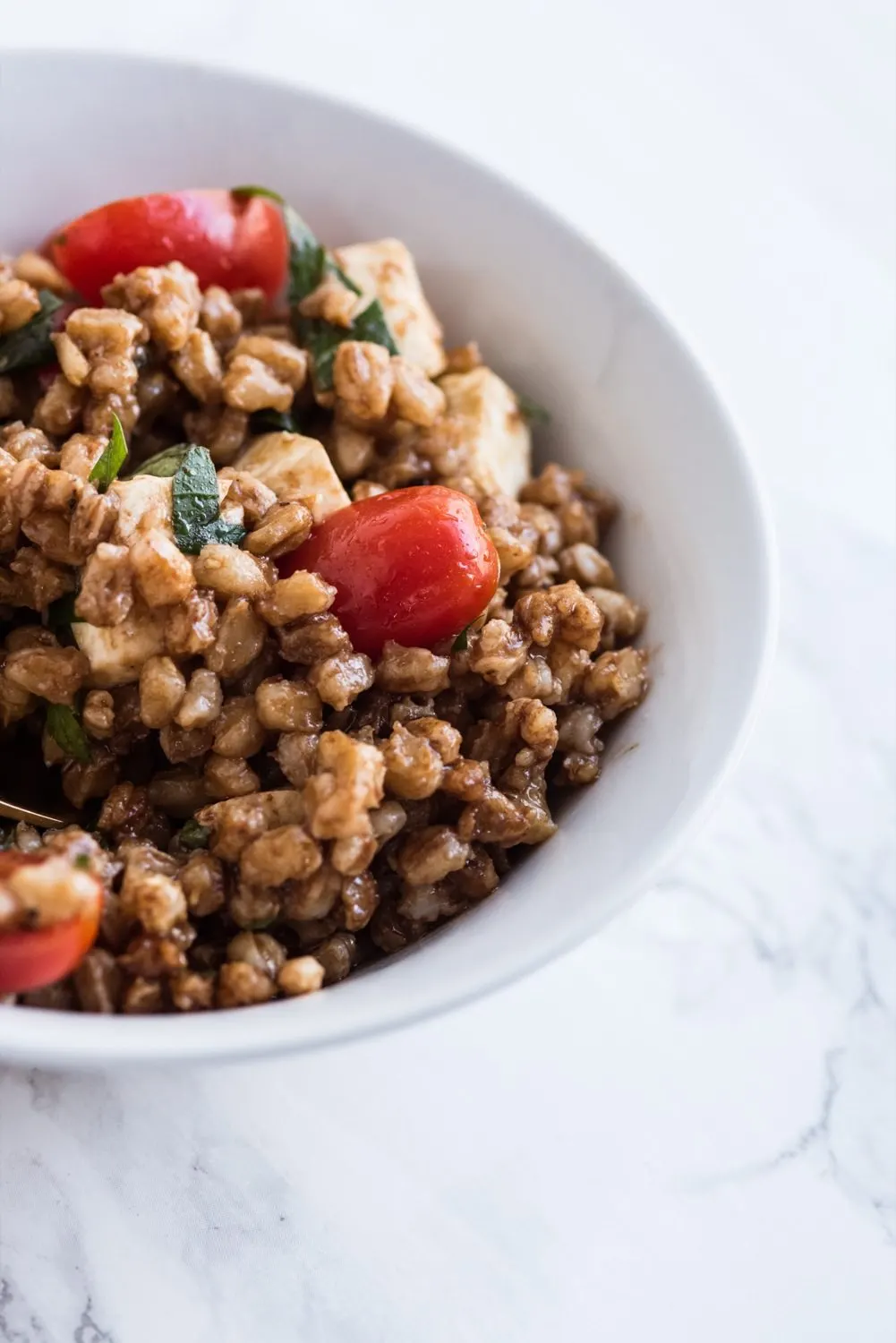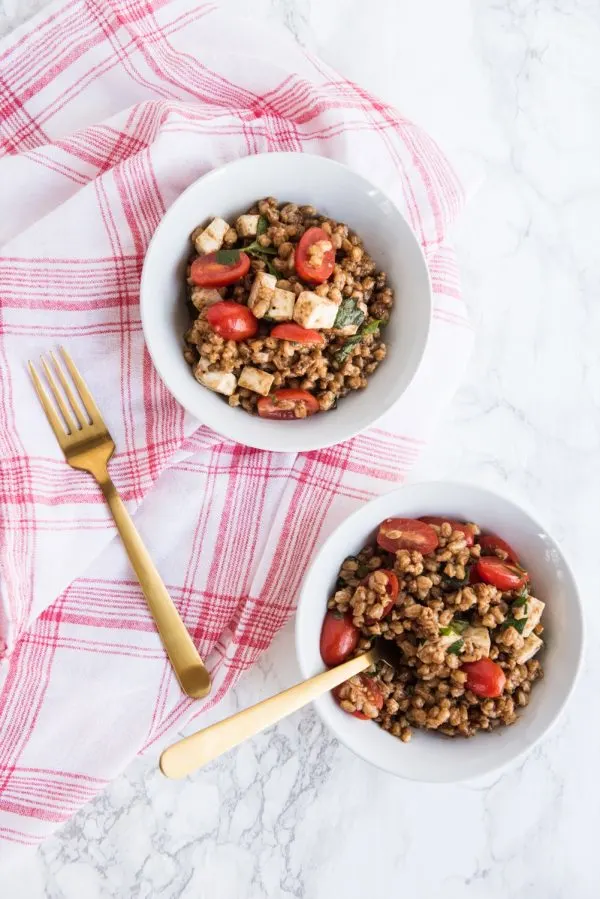 [Recipe, styling + art direction by Cyd Converse | Photos by Alice G. Patterson.]