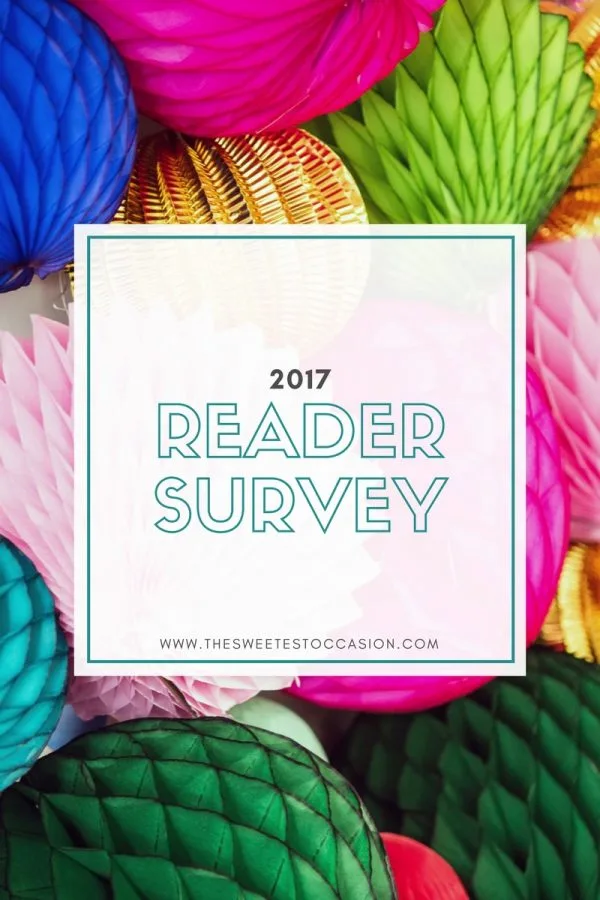 At long last, after much ado for the last couple of years, an all new, all beautiful The Sweetest Occasion will be launching in the next month or so! (Stay tuned in late February or early March. Hooray!) Everything will be fresh and updated, marking the largest update to the site by far in it's nearly nine year existence. The branding has been overhauled, the site is going to look really clean and sleek with all the focus on big, beautiful images, and the function of the site is going to be vastly improved. Behind the scenes this has been a huge, drawn out process and I've been spending a lot of time over the last couple of weeks getting things organized on the back end of the site to make all of these changes really come to life. With all of these exciting things happening, I've also been sitting with notebook in hand brainstorming content ideas for the year. I made a lot of changes to the content I produced in 2016, subtly and without fanfare, such that if you look back through 2016's archives you'll really see a big change from beginning to end. I love how things have evolved and plan to keep moving in that direction, but I wanted to check in with you, too. I want to know what you want! What posts do you love? Are there new things you'd like me to try? What's missing? What posts and content would be most helpful or inspiring to you in your world? That's where the 2017 reader survey comes into play! (Scroll down to take it!)
I am personally inviting you to please take a few minutes to complete this year's survey! I do one every year, but this year it feels especially important to get your feedback so I can really harness your thoughts and ideas when crafting my vision and plans for the site and for some other projects in the works this year. Everyone who completes the survey (and provides their email address) will be entered to win a $100 gift card to the retailer of your choice! The survey will be open from now through next Thursday, February 2nd at 8:00am ET and there will be one winner, selected at random, to be announced on Instagram later that day. I truly wish I could send a gift card to all of you in show of my appreciation, but because that's not possible, a random drawing it shall be! Thank you so much in advance for chiming in and taking time out of your day to share your thoughts with me. It means so much!
p.s. If you're on mobile, click here to take the survey!