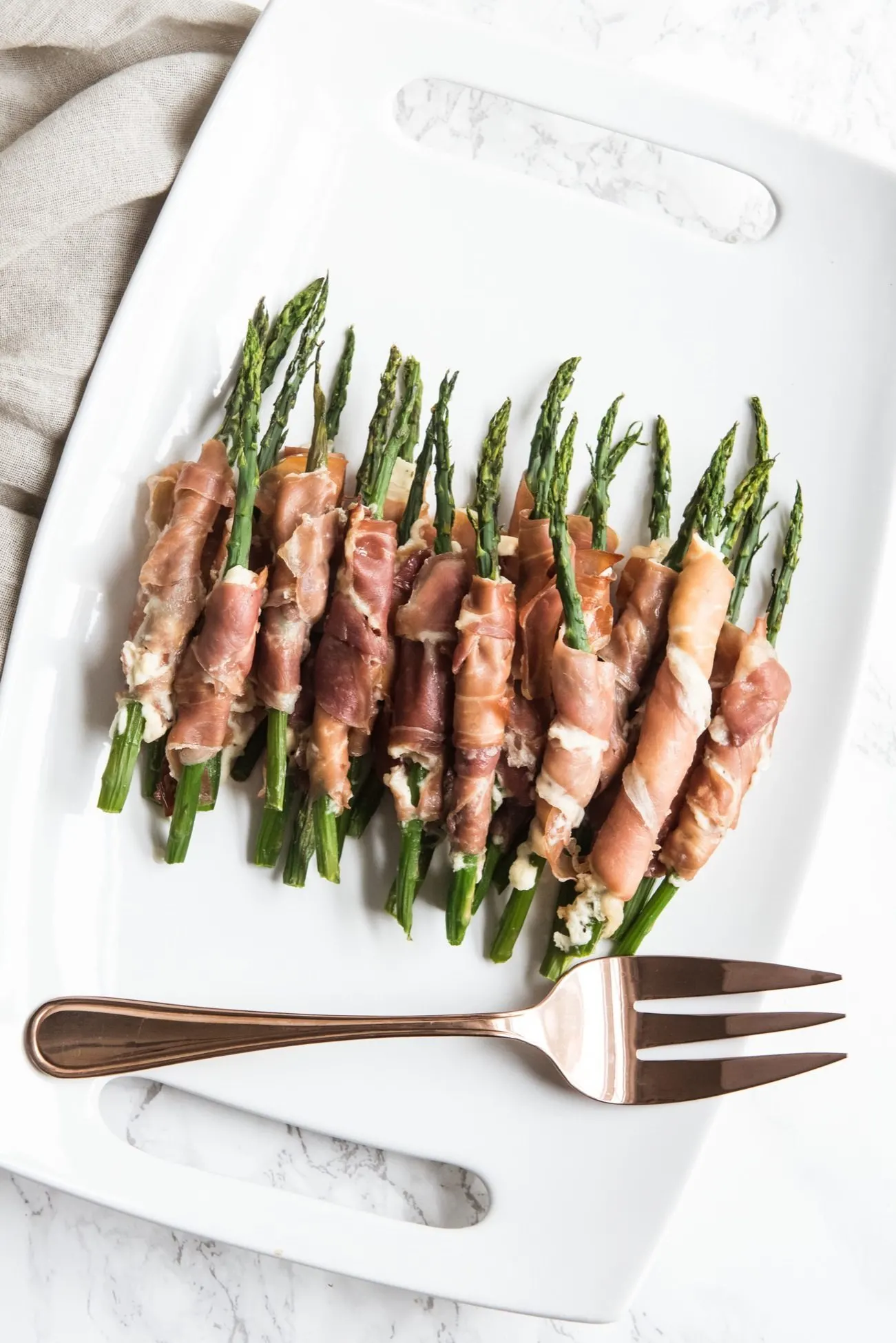 You guys know by now that I'm a vegetarian and have been for well over a decade, so you may be wondering why I'm serving you up an appetizer today that is the very definition of un-vegetarian. It turns out though that this prosciutto wrapped asparagus was a huge hit when I made it on a whim on Easter and at the time Bob made me promise I'd make it again and also that I'd share it with you since it was a huge hit. You know you have a winner on your hands when you write a blog for a living and the family is declaring, "You need to post this!" while they're enjoying something new you just made. Bob is actually the one who suggested this would make a great Father's Day appetizer since it could also be made on the grill. So there you go, the official word on this recipe, according to gentleman of the household.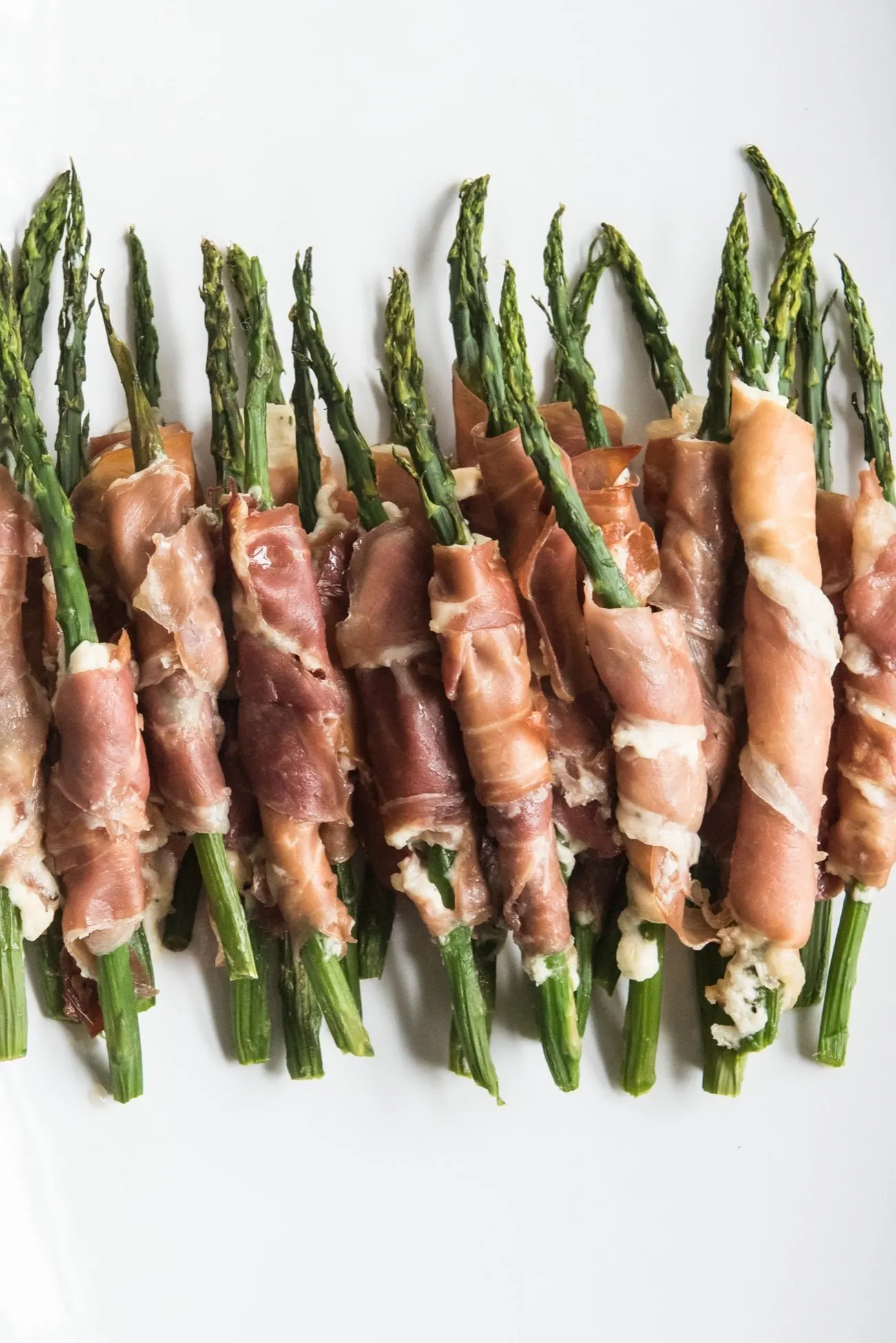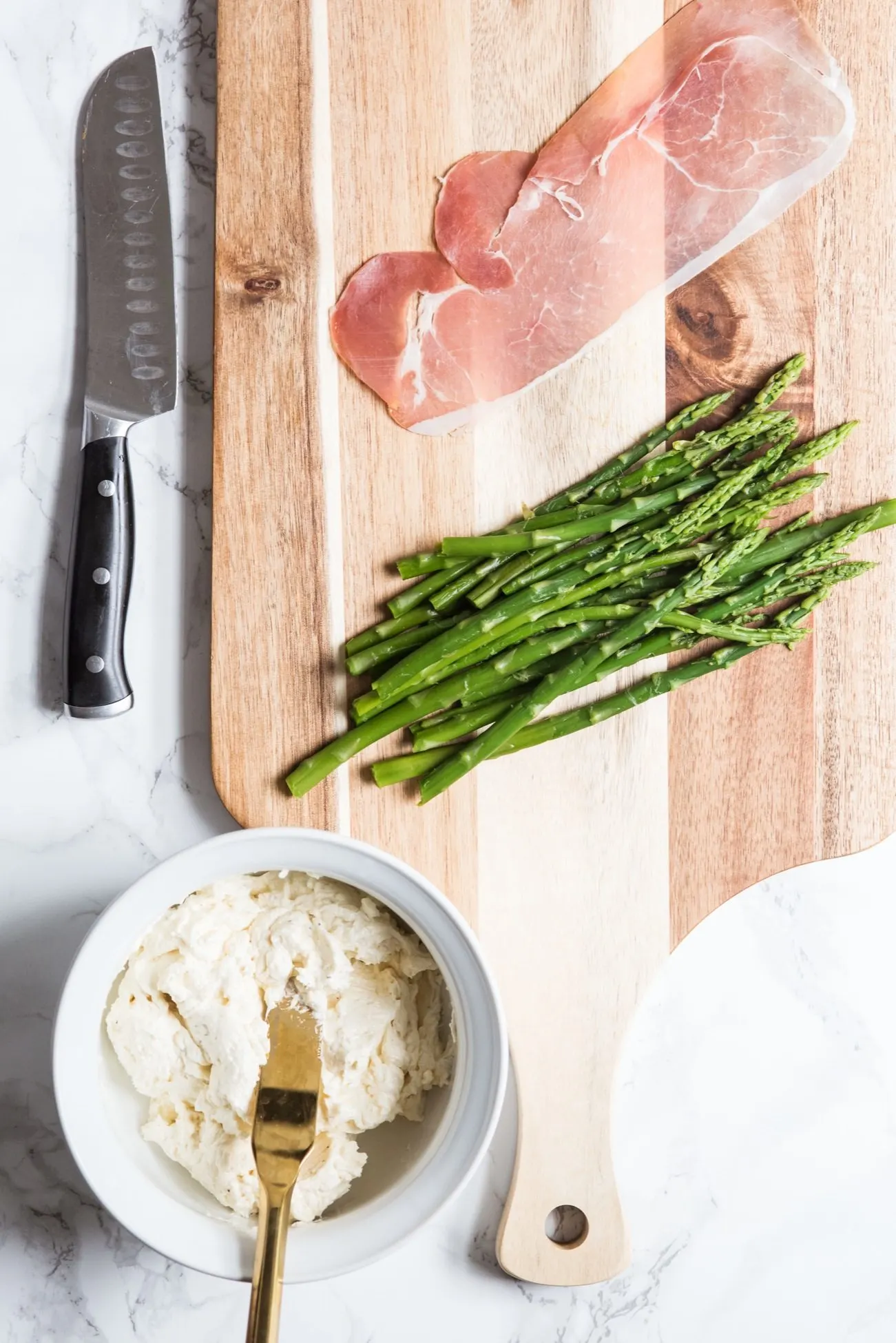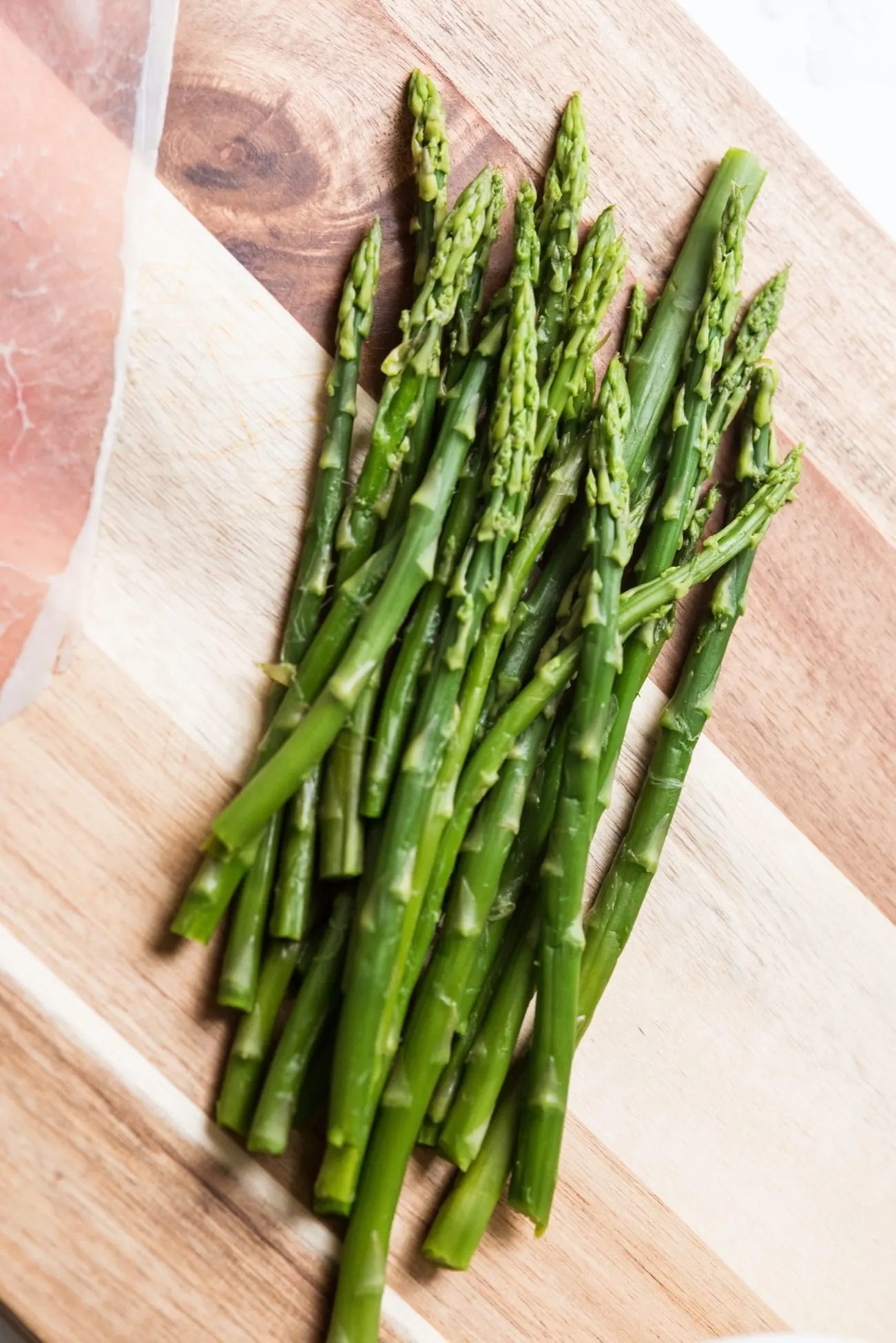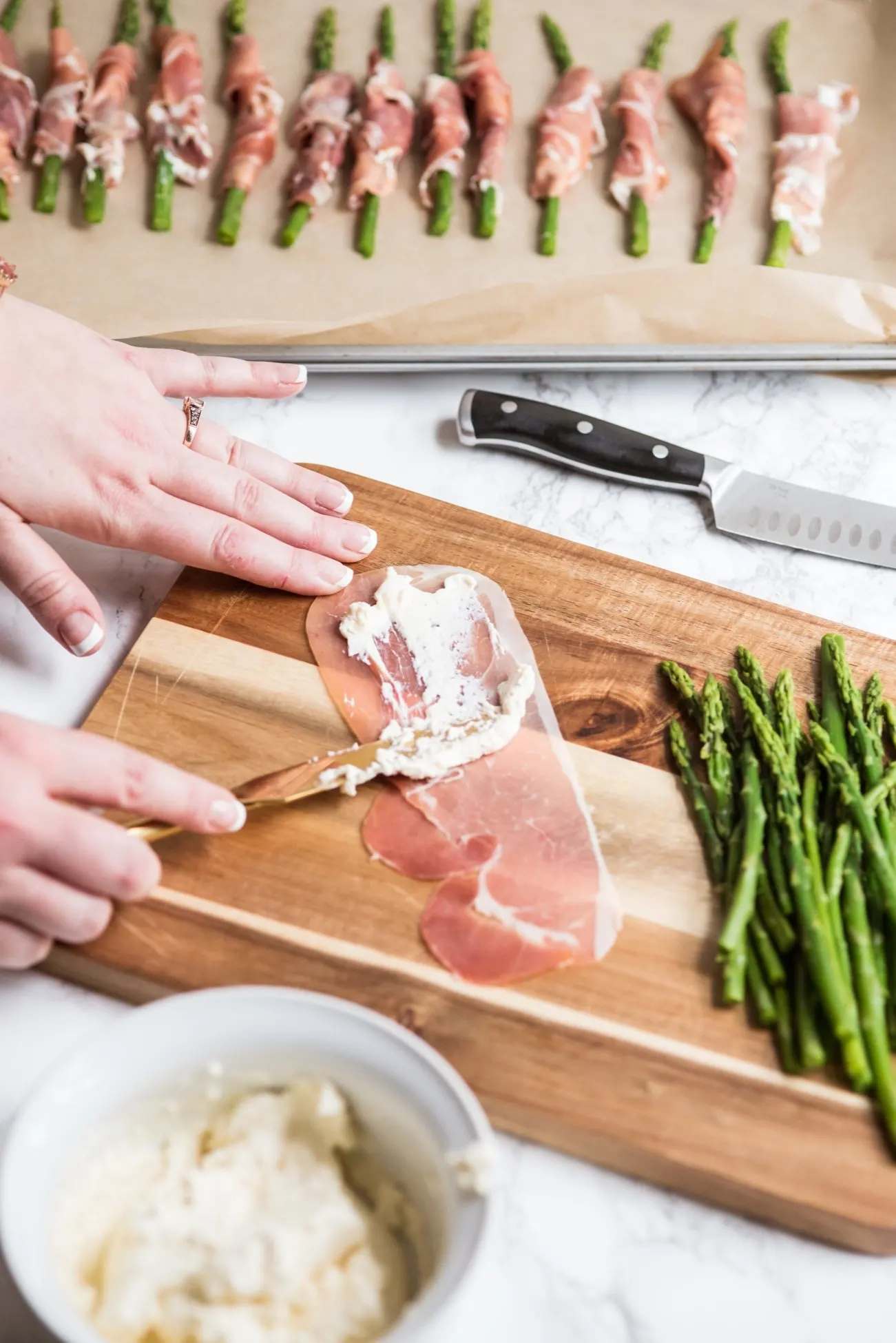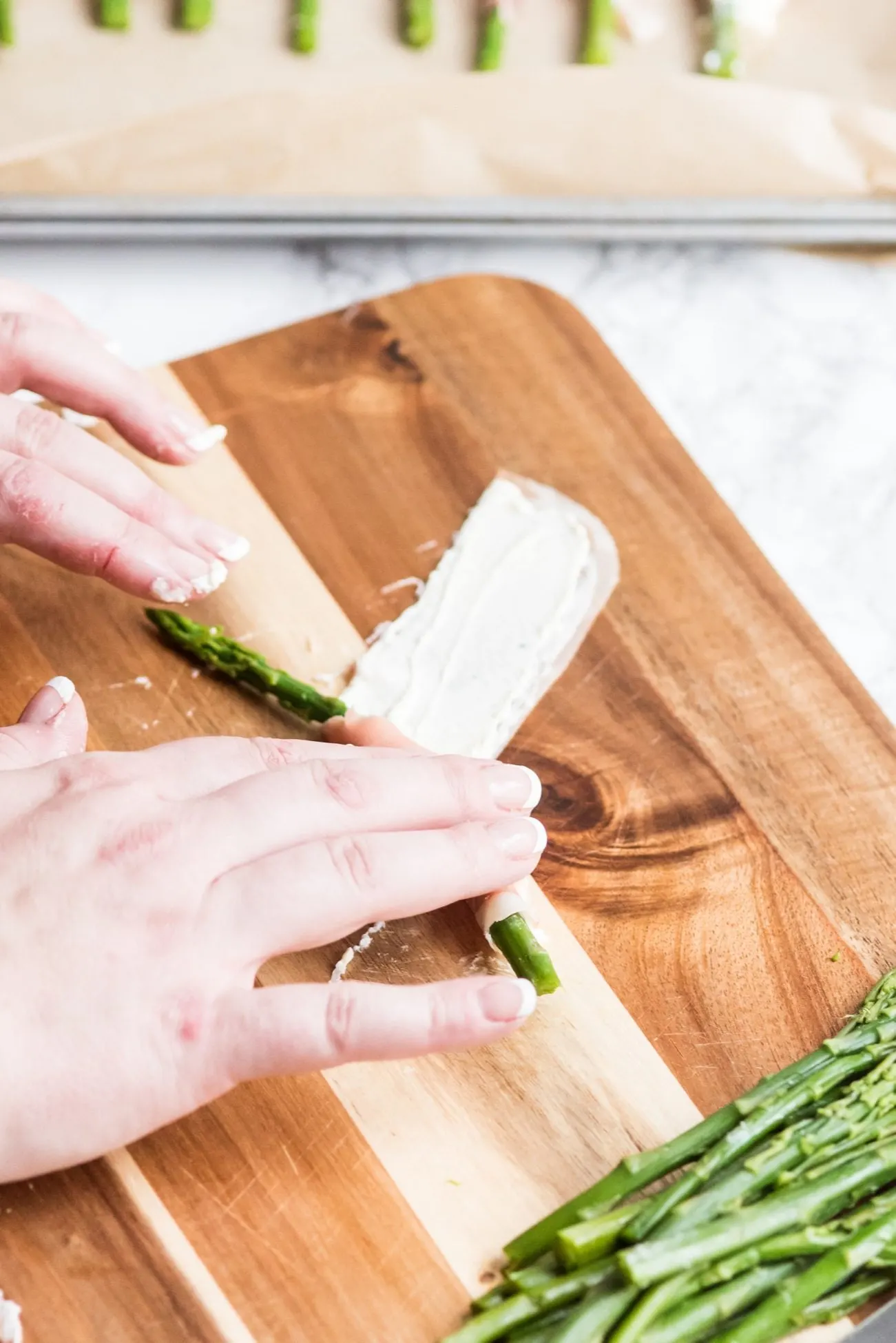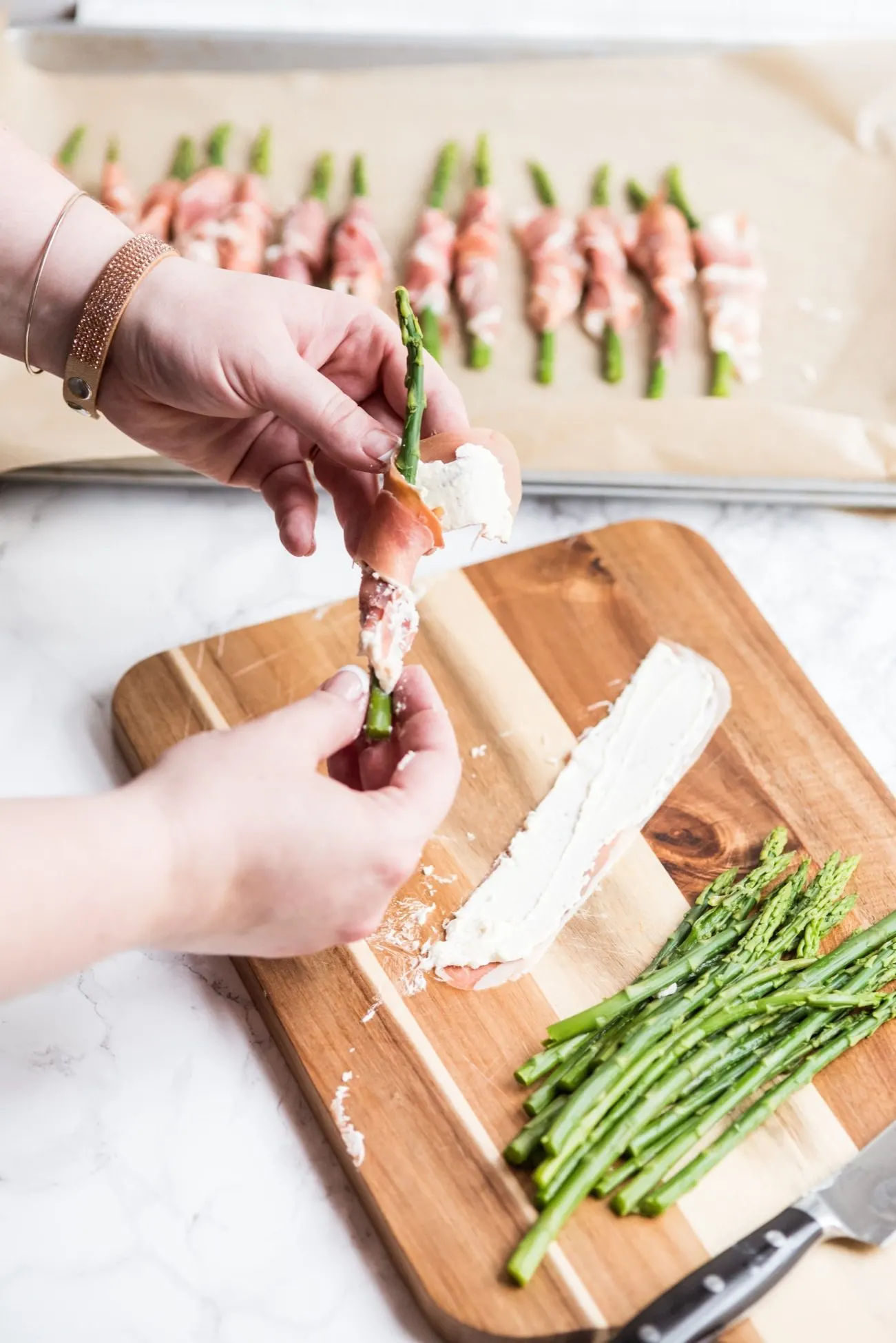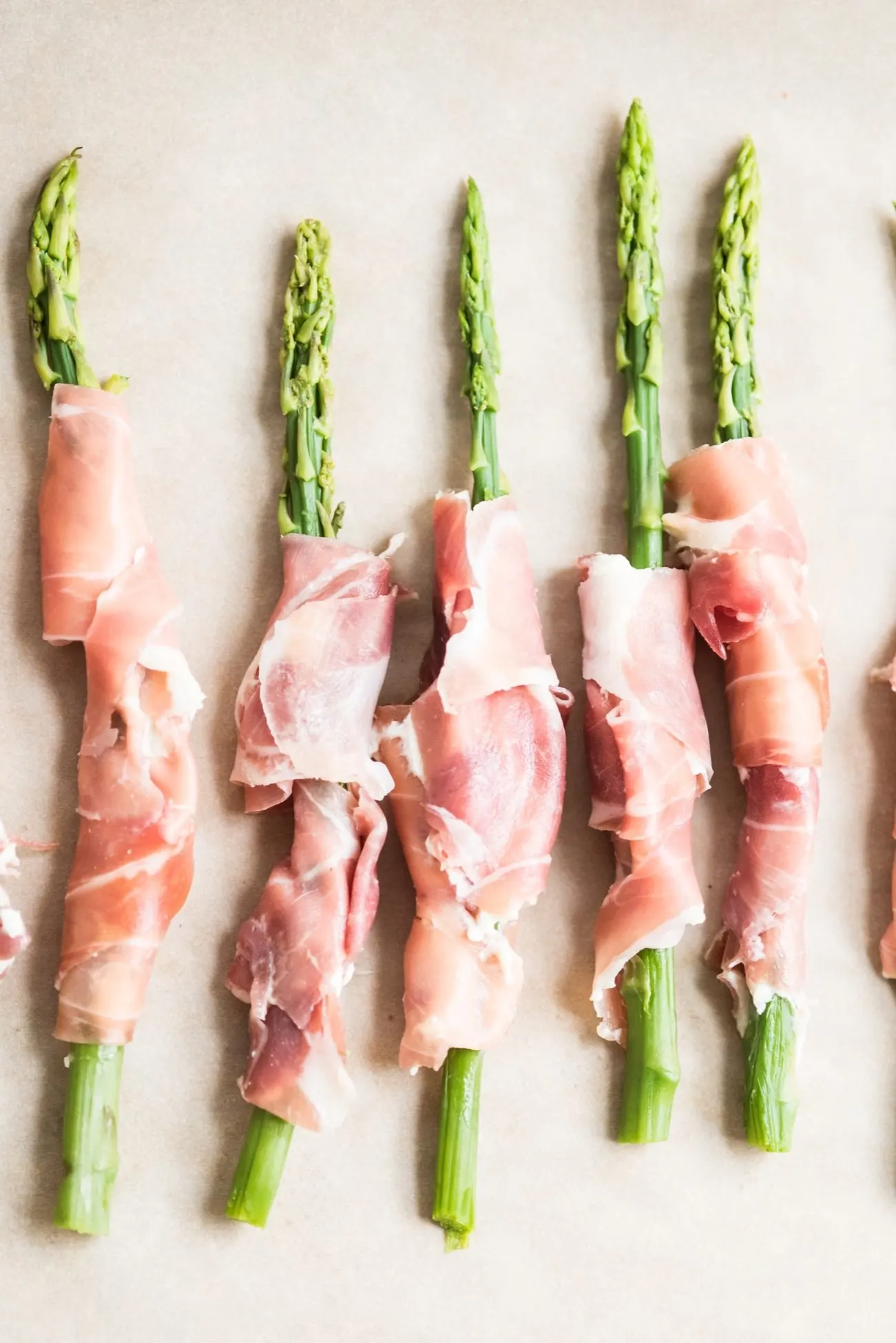 A quick word about the recipe – Bob reminded me after we shot these photos that when I originally made these I'd used bundles of three to four stalks of asparagus instead of just single stalks. Because he's a huge asparagus fan he suggested he might have liked that version better, so play around with it and see what you like best! (See? This is where being a vegetarian comes into play. I made notes on the ingredients and cook times, but didn't bother to pay attention to the meat to asparagus ratio. Tsk tsk!) Oh, and be sure not to skip blanching the asparagus. This helps preserve that bright green color which makes for a prettier party appetizer once plated on a little platter. If you'd like to grill them, follow the instructions but skip the oven and instead grill them on medium heat (ideally on a grill pan of some kind) rotating frequently until the asparagus is cooked through. Enjoy!

Prosciutto Wrapped Asparagus
Ingredients
36 stalks of asparagus
6 slices of prosciutto
4oz cream cheese
¼ cup mayonnaise
½ teaspoon garlic powder
½ teaspoon ground black pepper
Instructions
Blanch asparagus in boiling water for 1 - 2 minutes, then immediately transfer to an ice bath to cool completely. At the same time, preheat your oven to 350.
Transfer to cheesecloth or paper towels and lay out in a single layer and pat dry.
Beat cream cheese on medium speed with a hand mixer until smooth and fluffy. Add garlic powder, black pepper and mayonnaise, then beat again until well combined.
Spread a bit of the cream cheese onto each slice of prosciutto, then cut in half lengthwise.
Wrap each piece of prosciutto around little bundles of 3 - 4 asparagus stalks.
Place on a parchment lined baking sheet and bake for 10 - 12 minutes or until the asparagus is tender.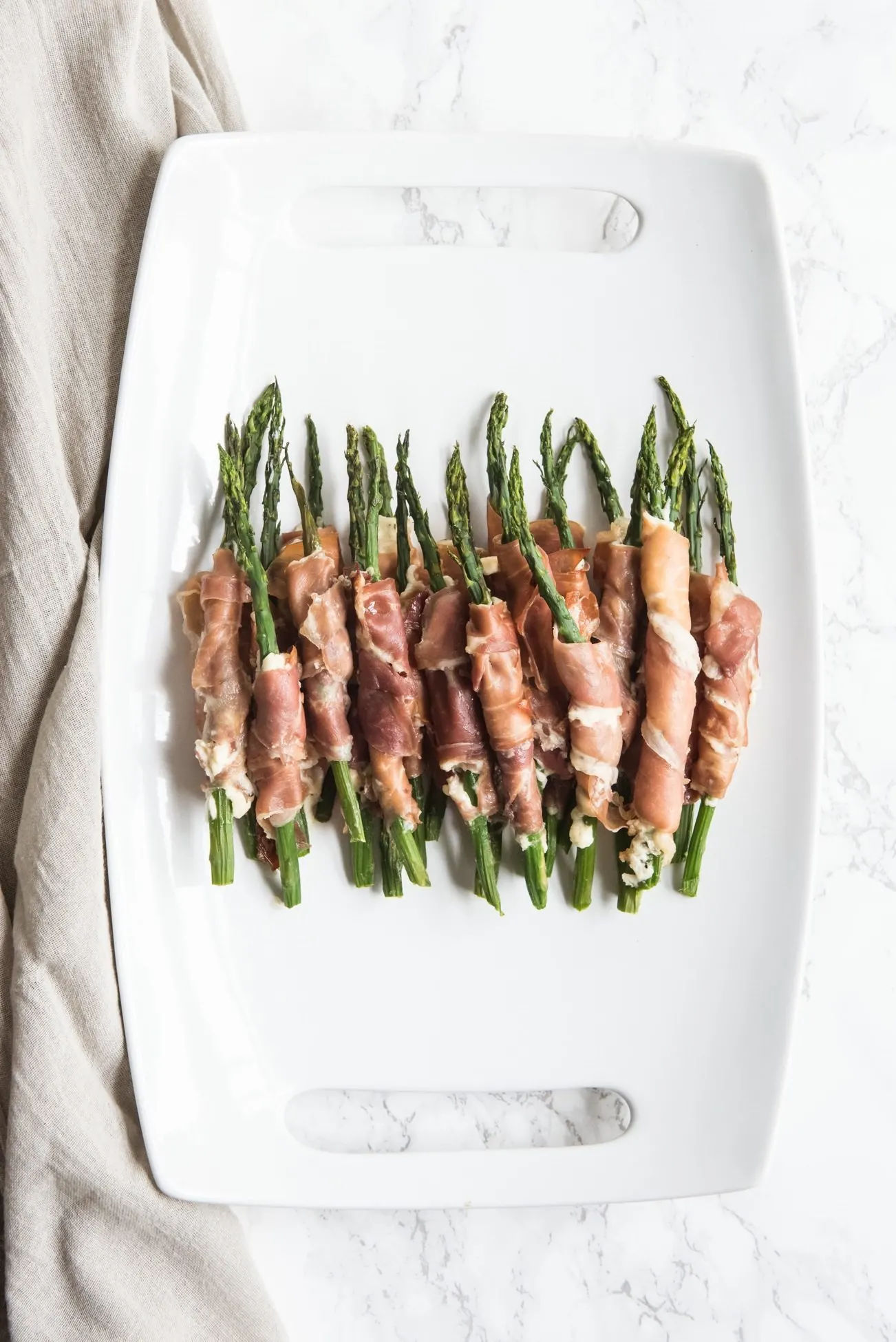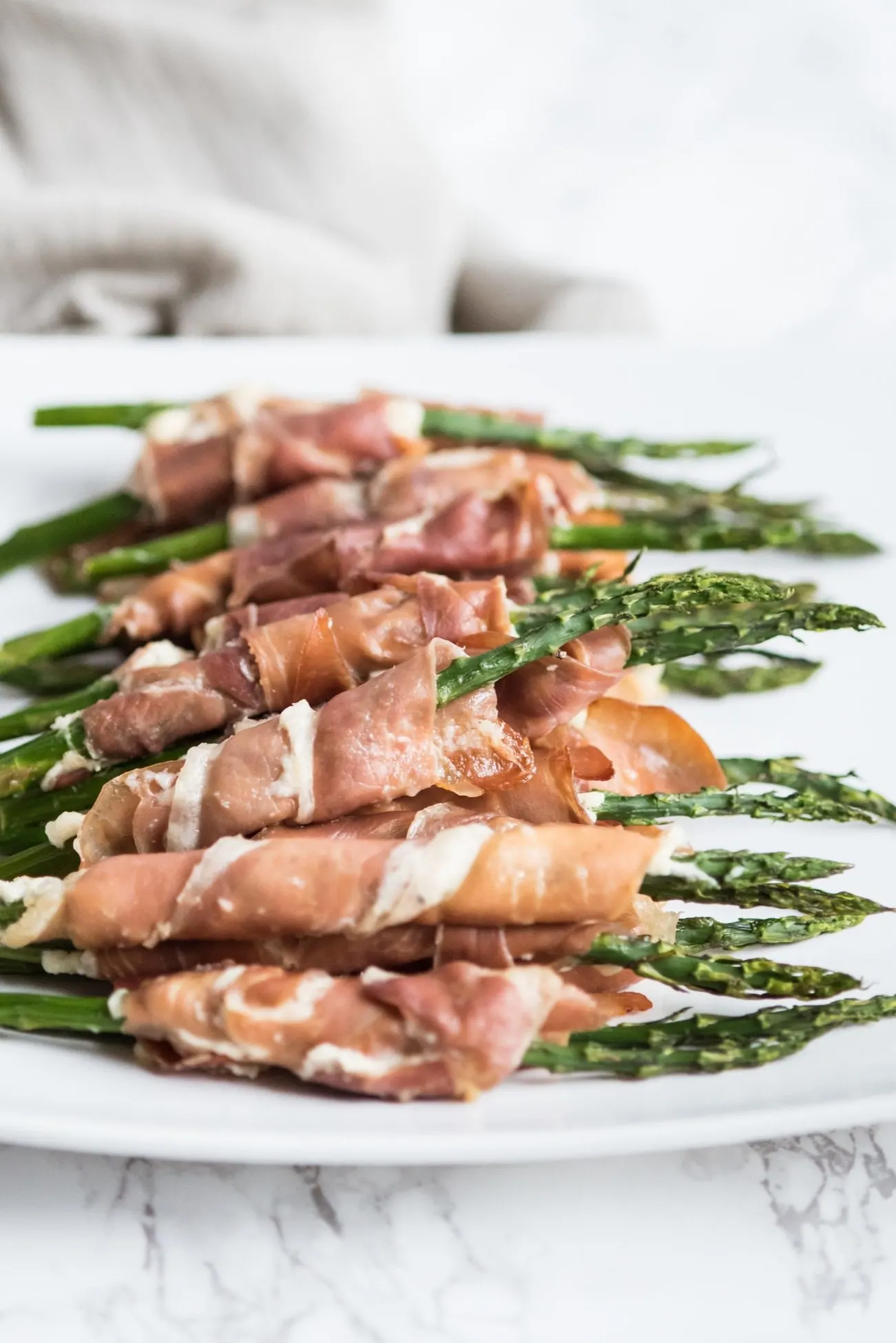 [Art direction + styling by Cyd Converse | Photos by Alice G. Patterson.]