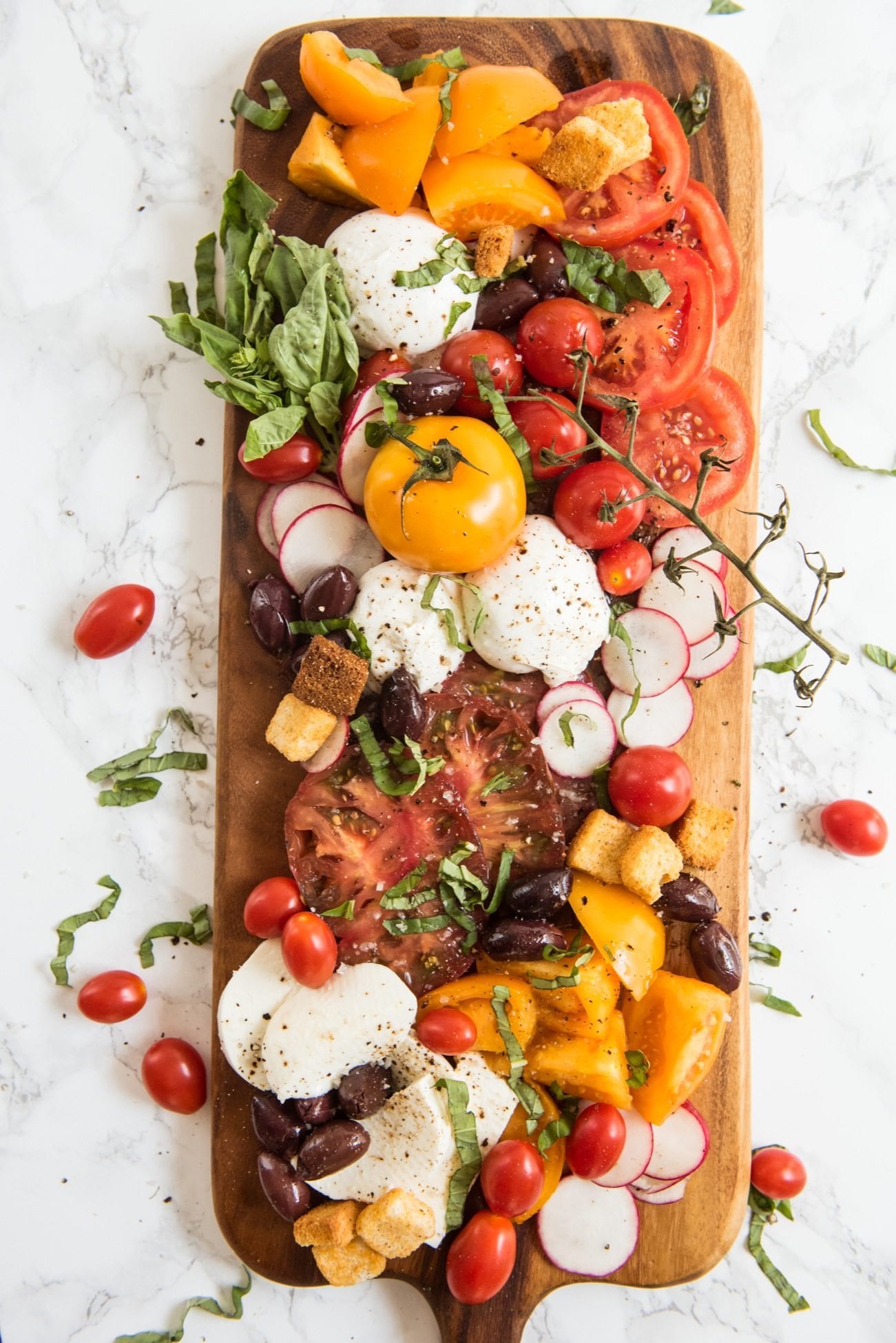 Over the last few years I've been really into arranging a bunch of food on a board and serving it up as a casual weeknight dinner, a great party appetizer or a delicious mid-afternoon snack on a weekend. Something about food on a board is just so damn enjoyable, and people naturally seem to love food that's interactive, which is why this one would make such a good addition to your next party. People love a great cheese board, but this is spin on the classic is even better with an excess of good fresh mozzarella and burrata, loaded up with a variety of tomatoes. Drizzle everything with a good olive oil, max out on fresh basil, then sprinkle the whole mess with yummy coarse grain sea salt and you're in business.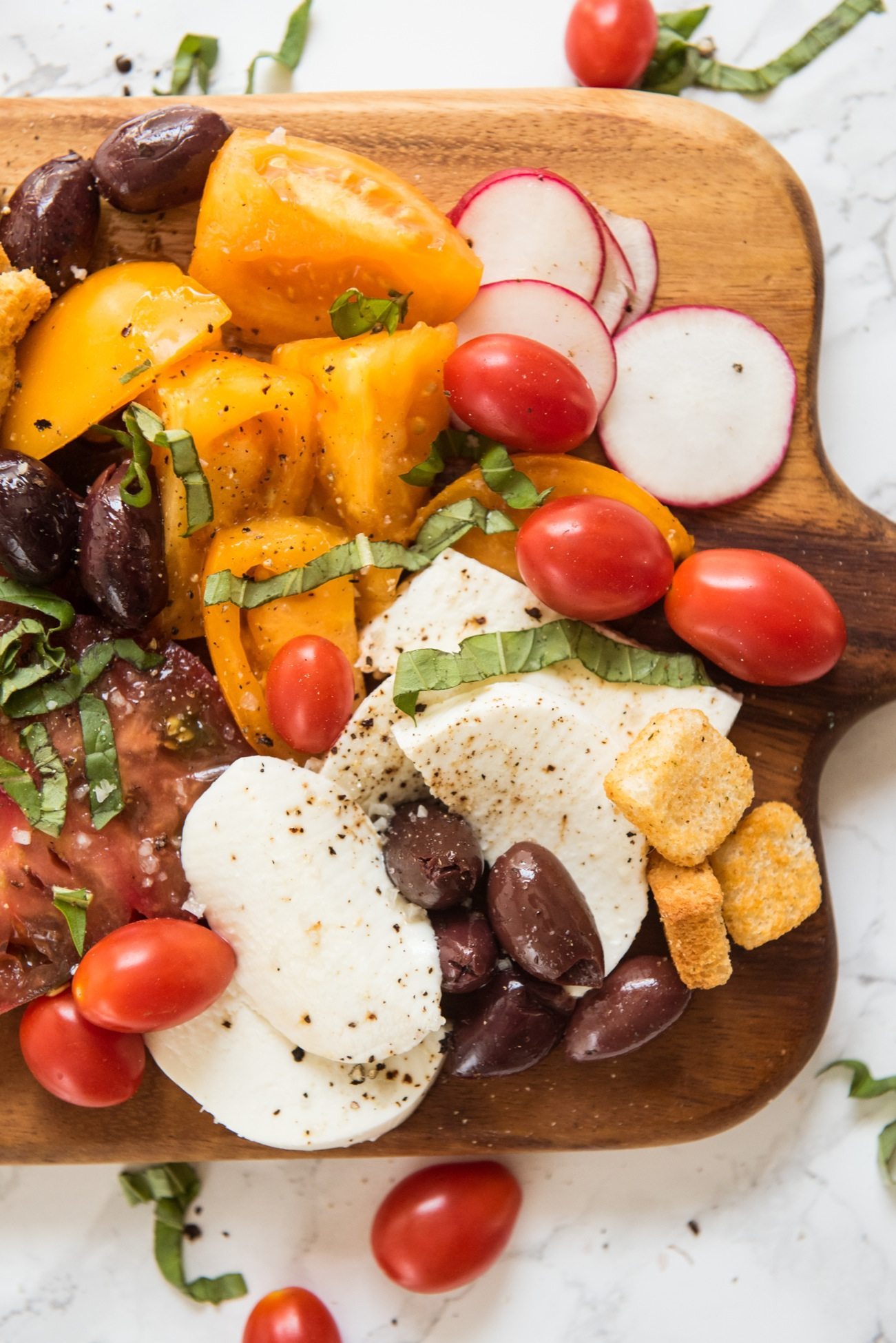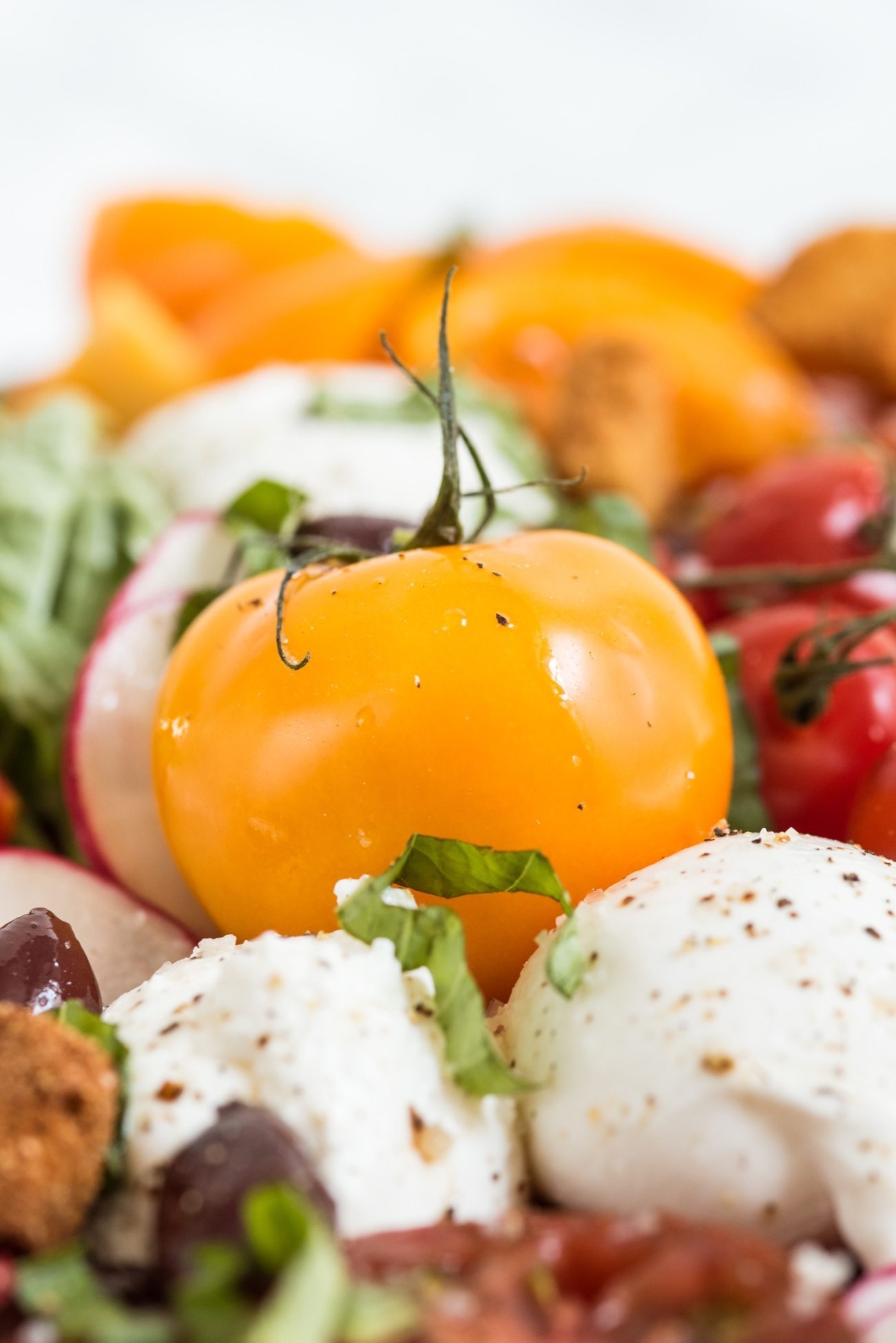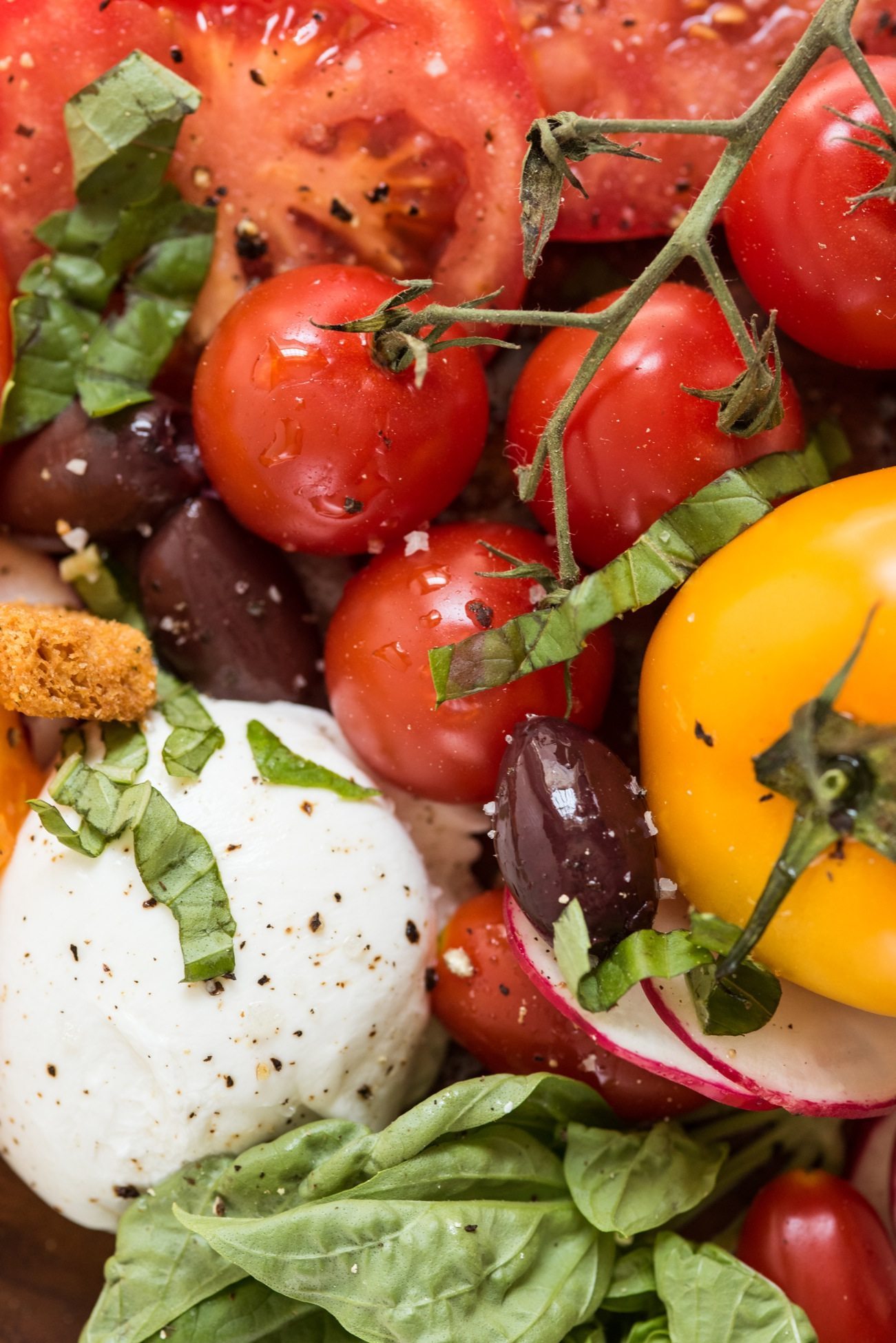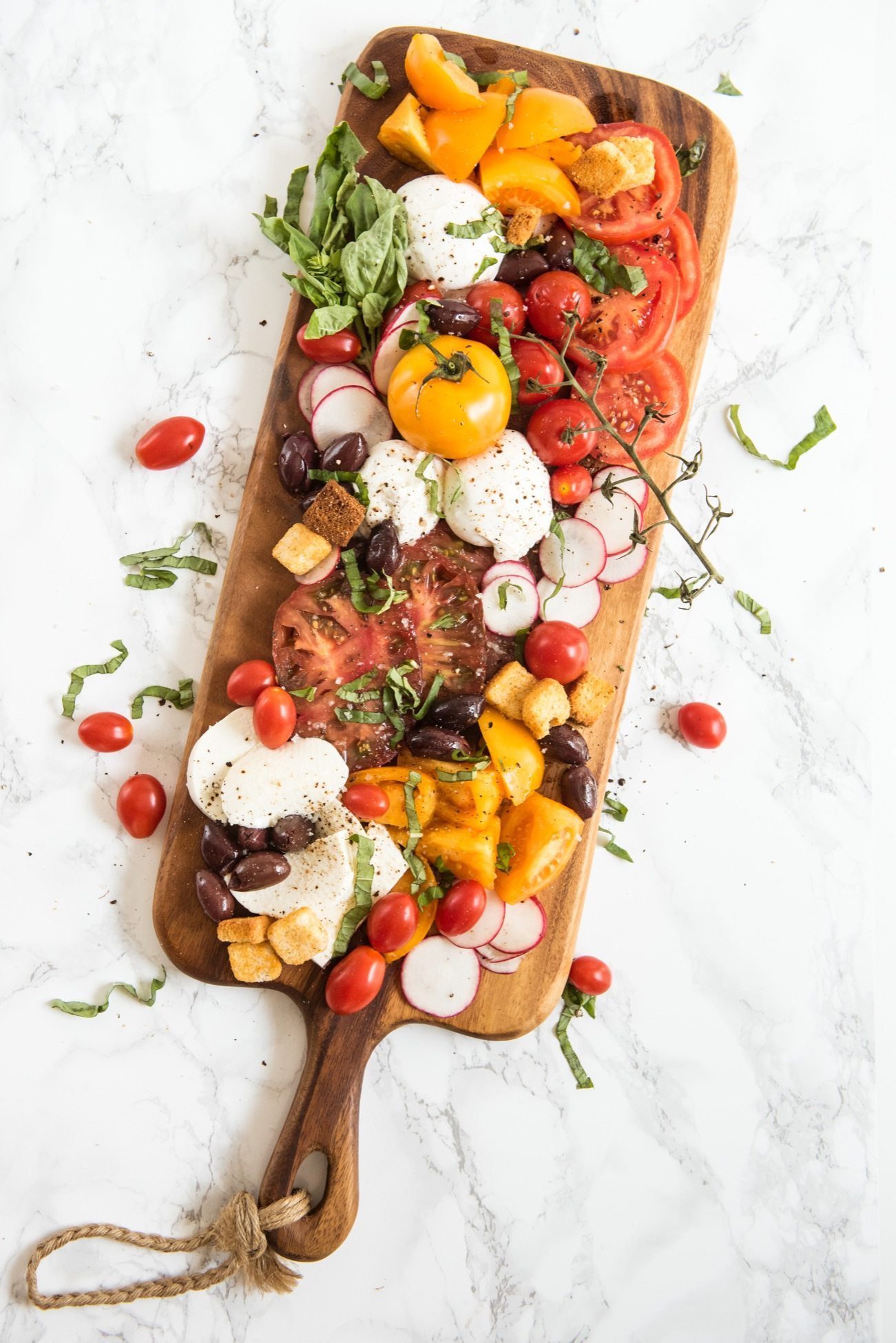 The Ultimate Caprese Salad Board
Ingredients
Fresh mozzarella
Burrata
Heirloom tomatoes
Grape tomatoes
Beeksteak tomatoes
Kalamata olives
Sliced radishes
Croutons
Fresh basil
Olive oil
Coarse ground sea salt
Freshly cracked black pepper
Instructions
Artfully arrange the tomatoes, cheeses, olives, radishes and croutons on a board or platter. (The messier and the more packed in together, the better!)v
Drizzle with olive oil.
Chiffon basil and sprinkle over top.
Finish with black pepper and sea salt.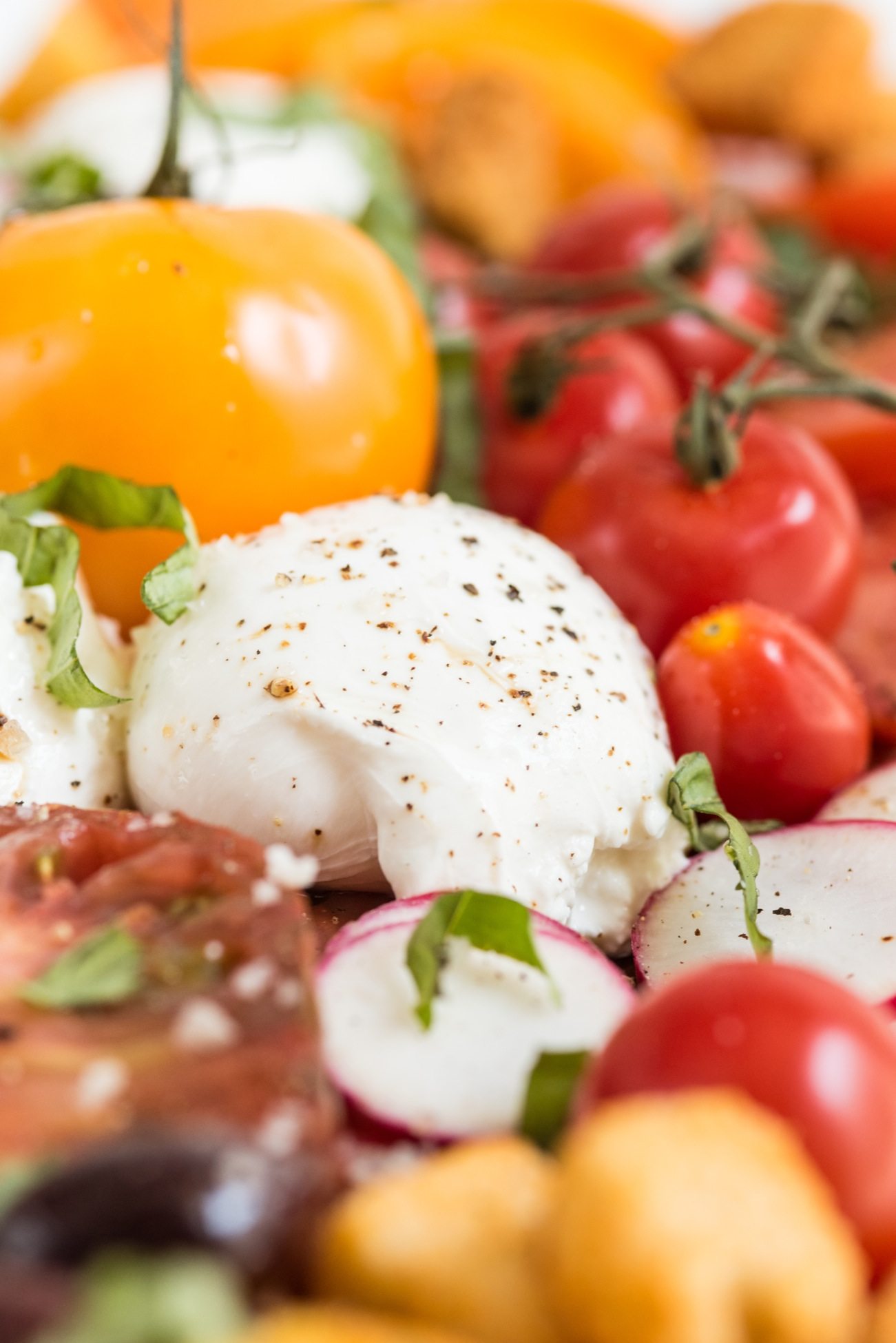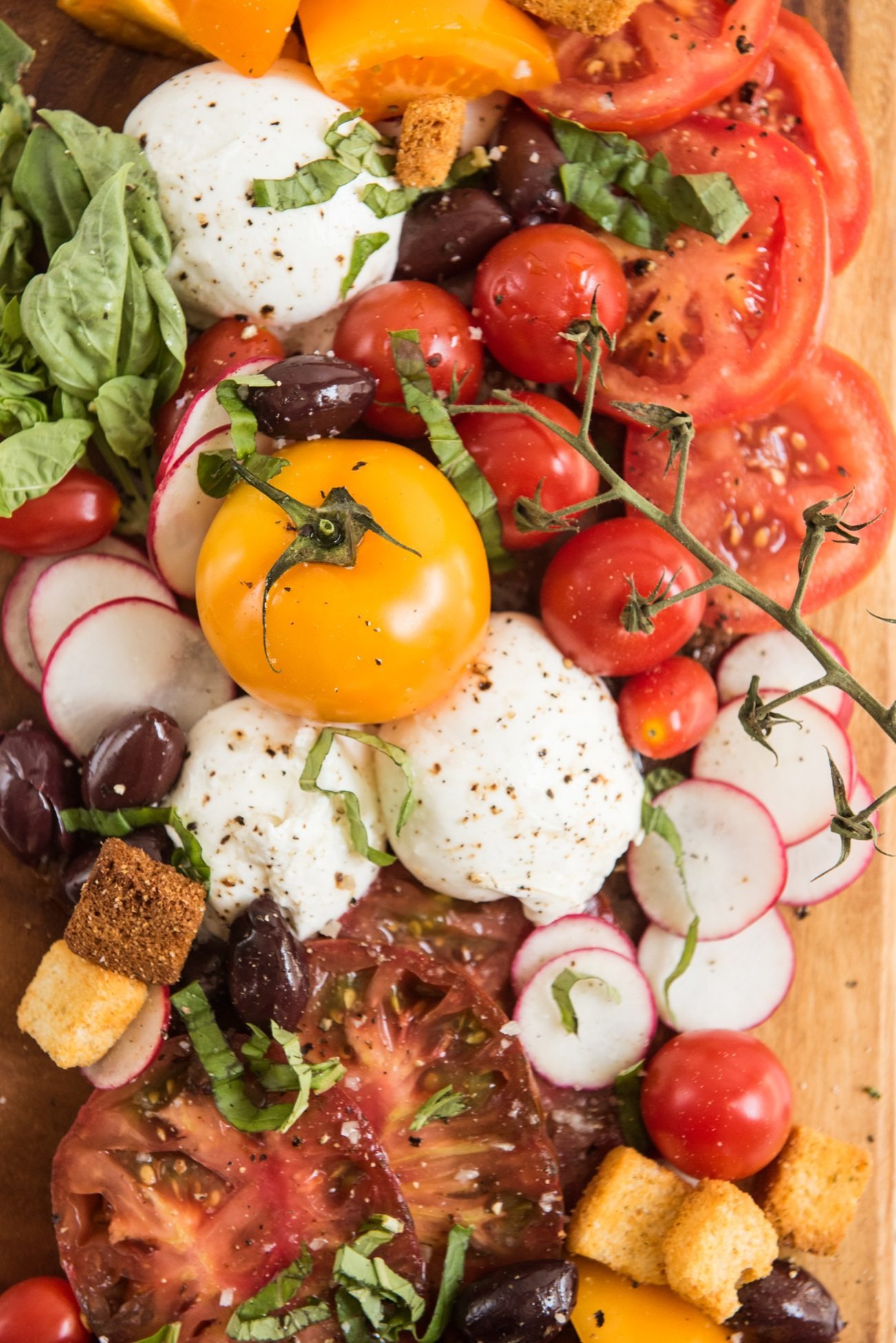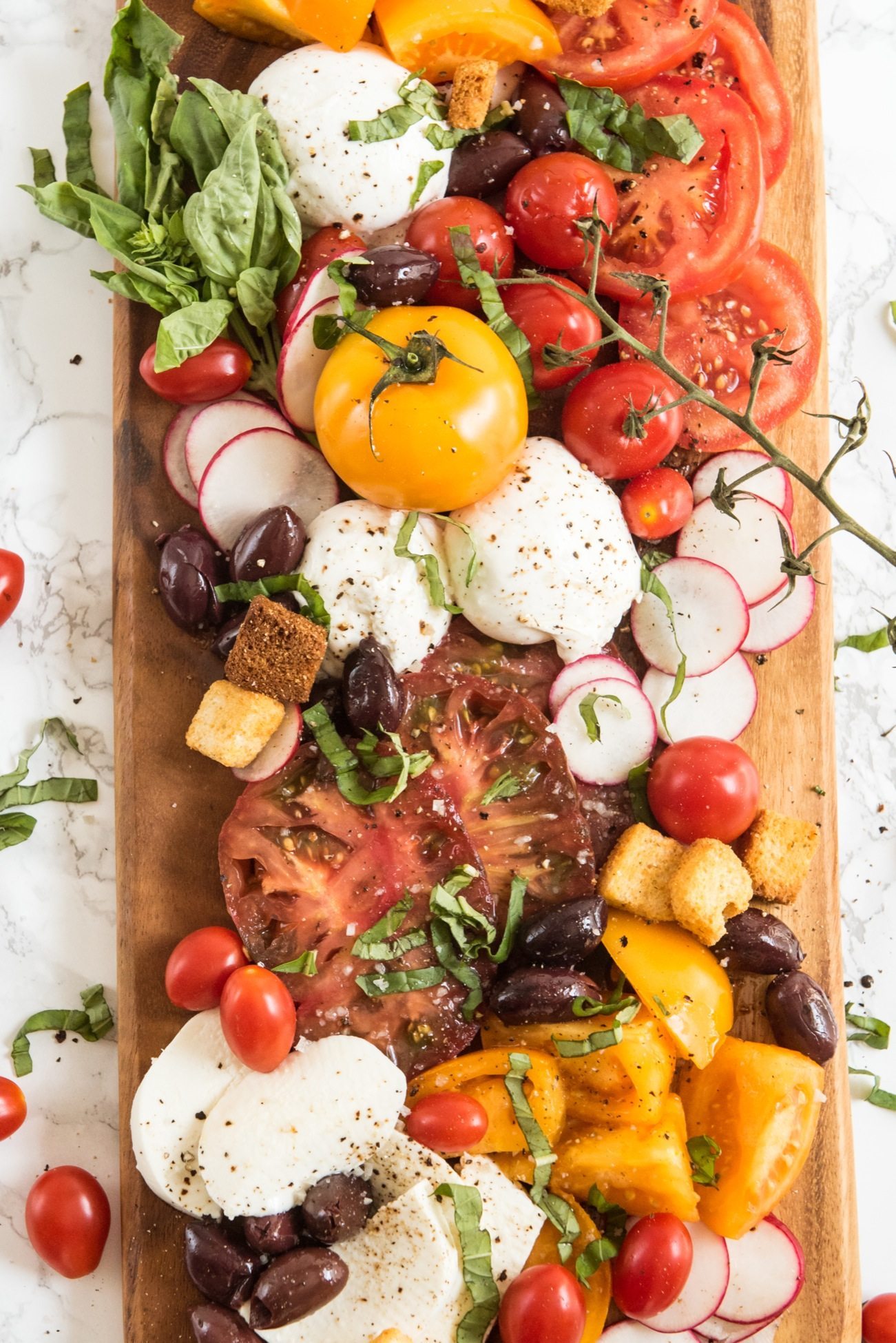 [Concept + art direction by Cyd Converse | Photos by Alice G. Patterson.]