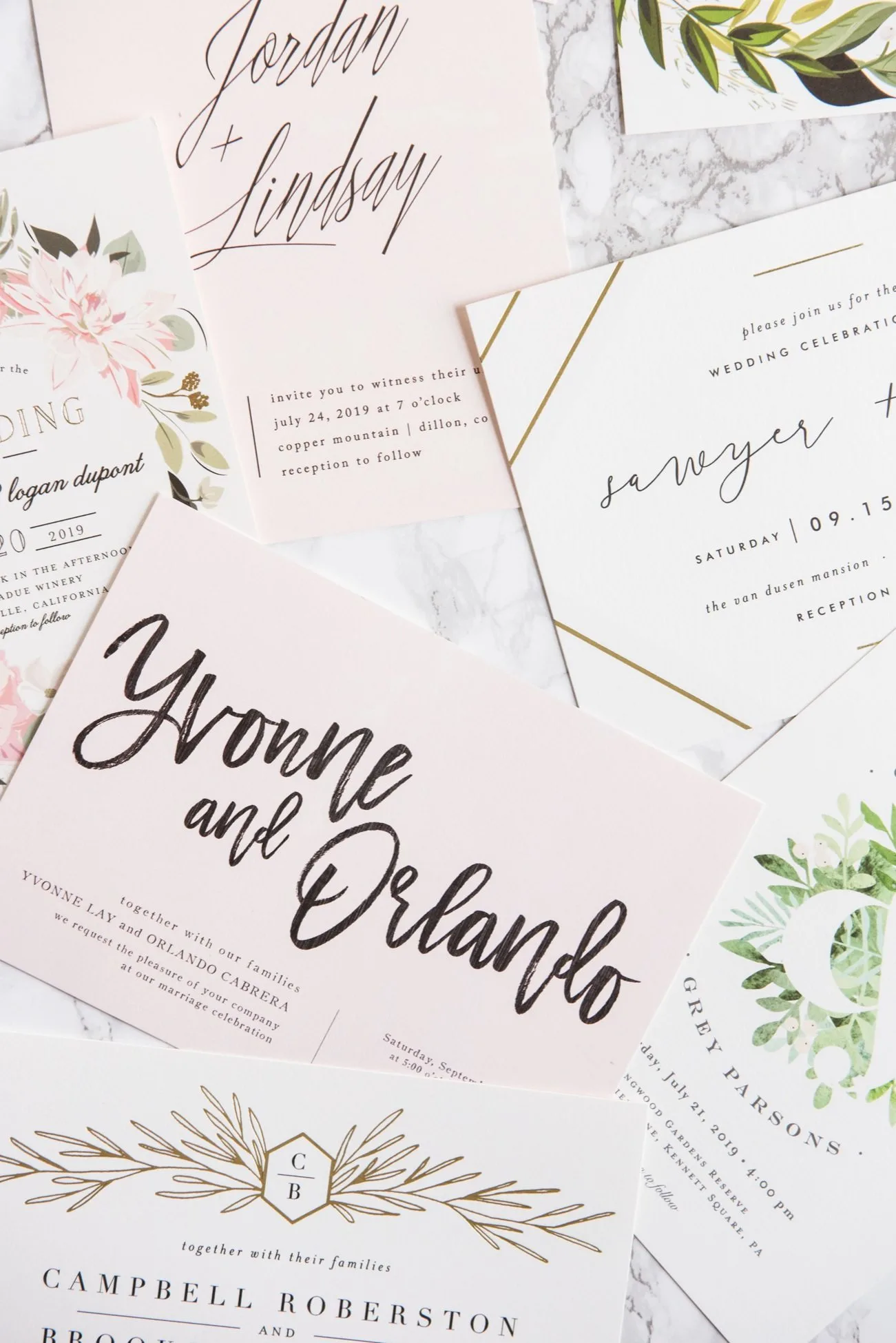 Since first announcing way back in February that we're getting married, I have updated you precisely zero times on the details. In short that's simply because we changed our minds approximately 427 times over the last several months about what we're doing, how large our guest list is going to be and how everything is going to play out. Budget is a major factor (since we have a kids who always come first and a house we're constantly working on), and stress is also a major player, too. Between my time as an event planner and helping friends and family with their weddings, I've planned and executed something like 100 weddings. So while I'm certainly no novice at organizing the details, I also know how stressful big lavish affairs can be and I just don't want any of that excess emotion and pressure clouding the experience for us. So we're skipping the formal dinner in lieu of an extended cocktail hour followed by a pub crawl. (More details on that soon!) We're planning a ceremony that will be really, deeply personal and probably a tear jerker. And it all starts with the perfect invitations!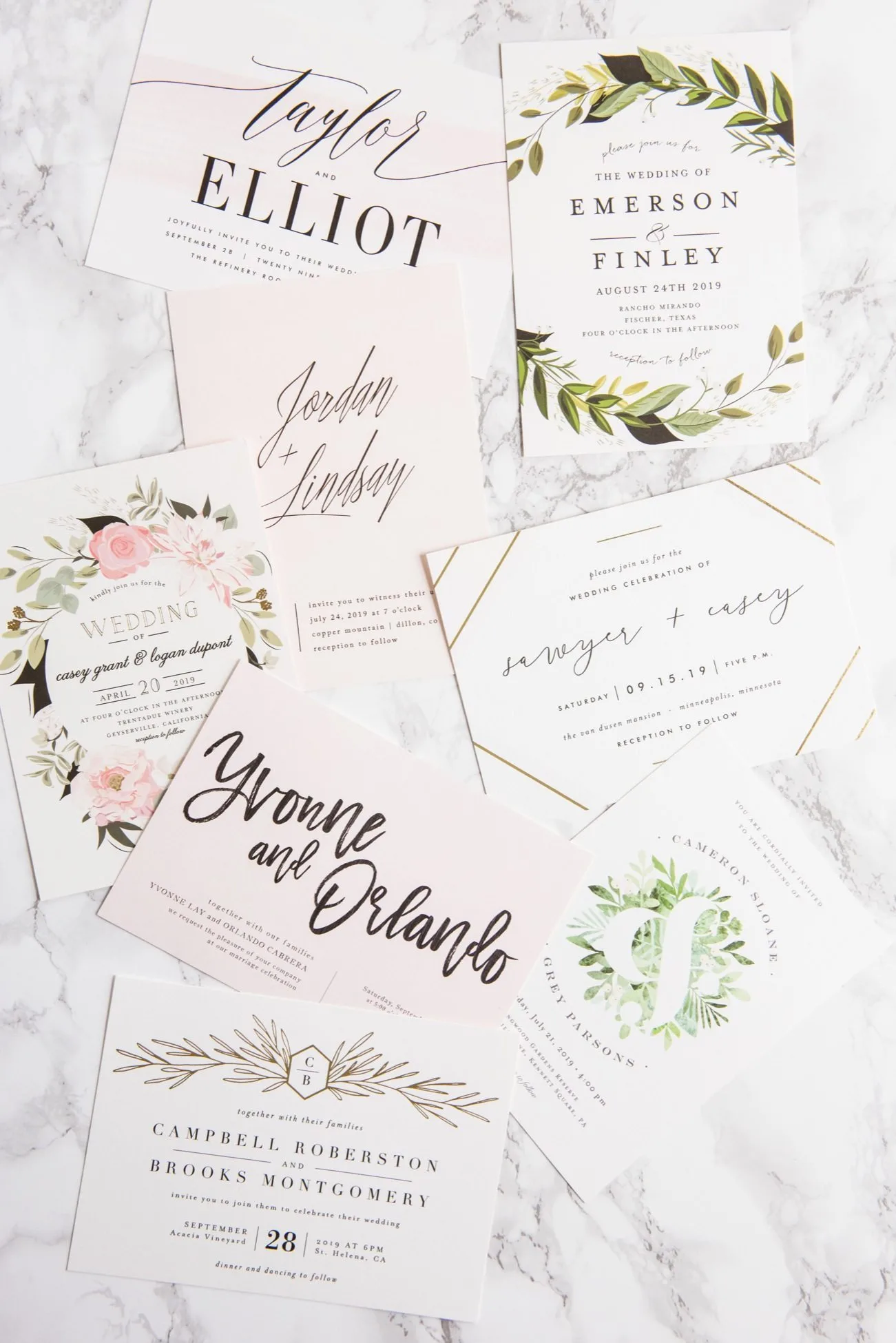 Recently I ordered a bunch of wedding invitation samples from Minted, having previously narrowed it down to a handful of favorites. Over the last few years Minted has very graciously taken on the role of family stationer for us, having printed everything from my baby shower invitations to Em's birth announcements and most recently the invitations for my sister's baby shower this past weekend. While this post is not sponsored, they are once again generously printing our wedding invitations, so I wanted to get that right out there in an effort for full disclosure. That said, Minted is a brand I fully stand behind. They offer exceptional printing, great design, really excellent customer service and loads of customization options so you can really make a design your own. I'm personally still very much obsessed with foil stamping, so whatever design we go with I'll be adding it to the design if it doesn't have it already, which is now something they can do.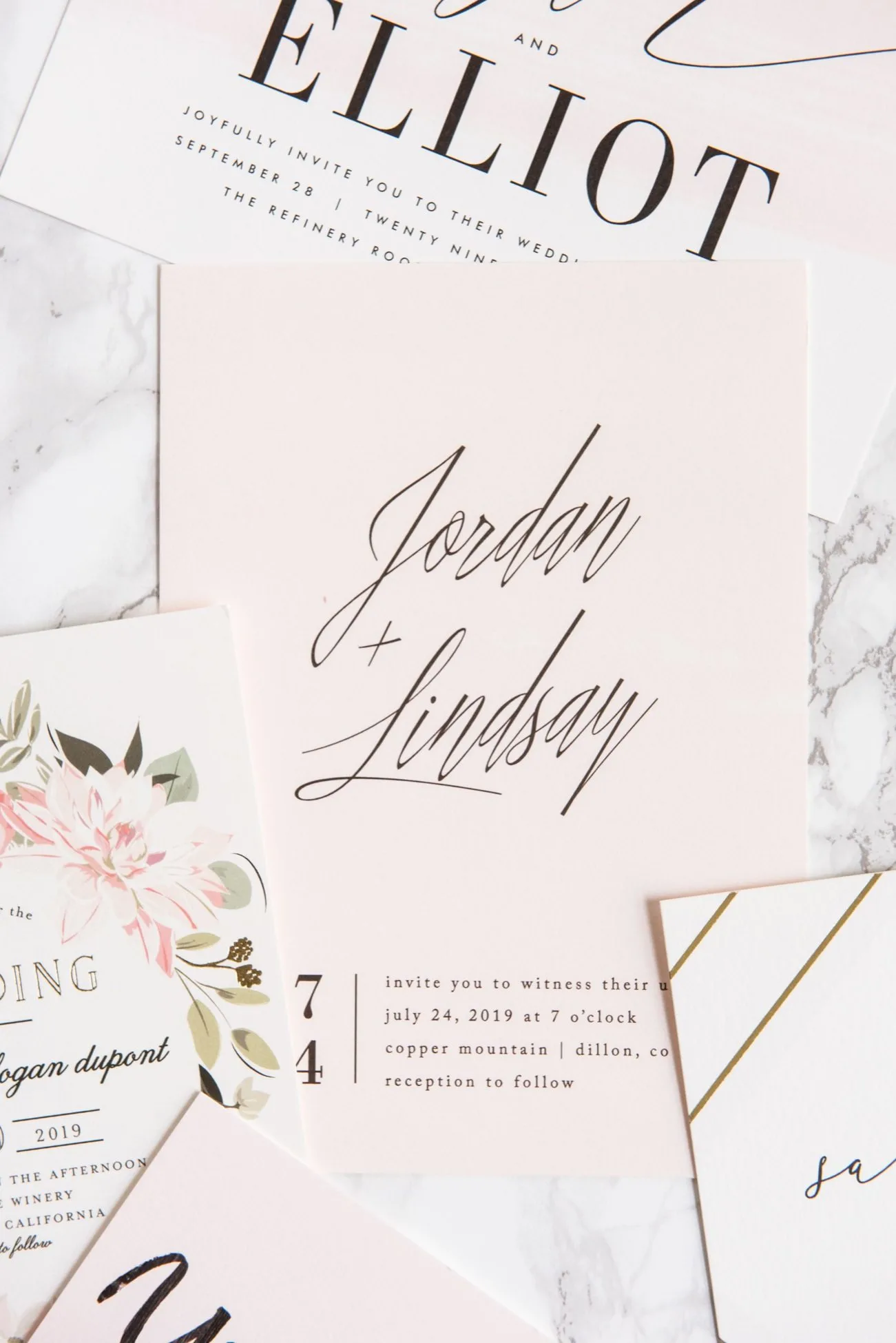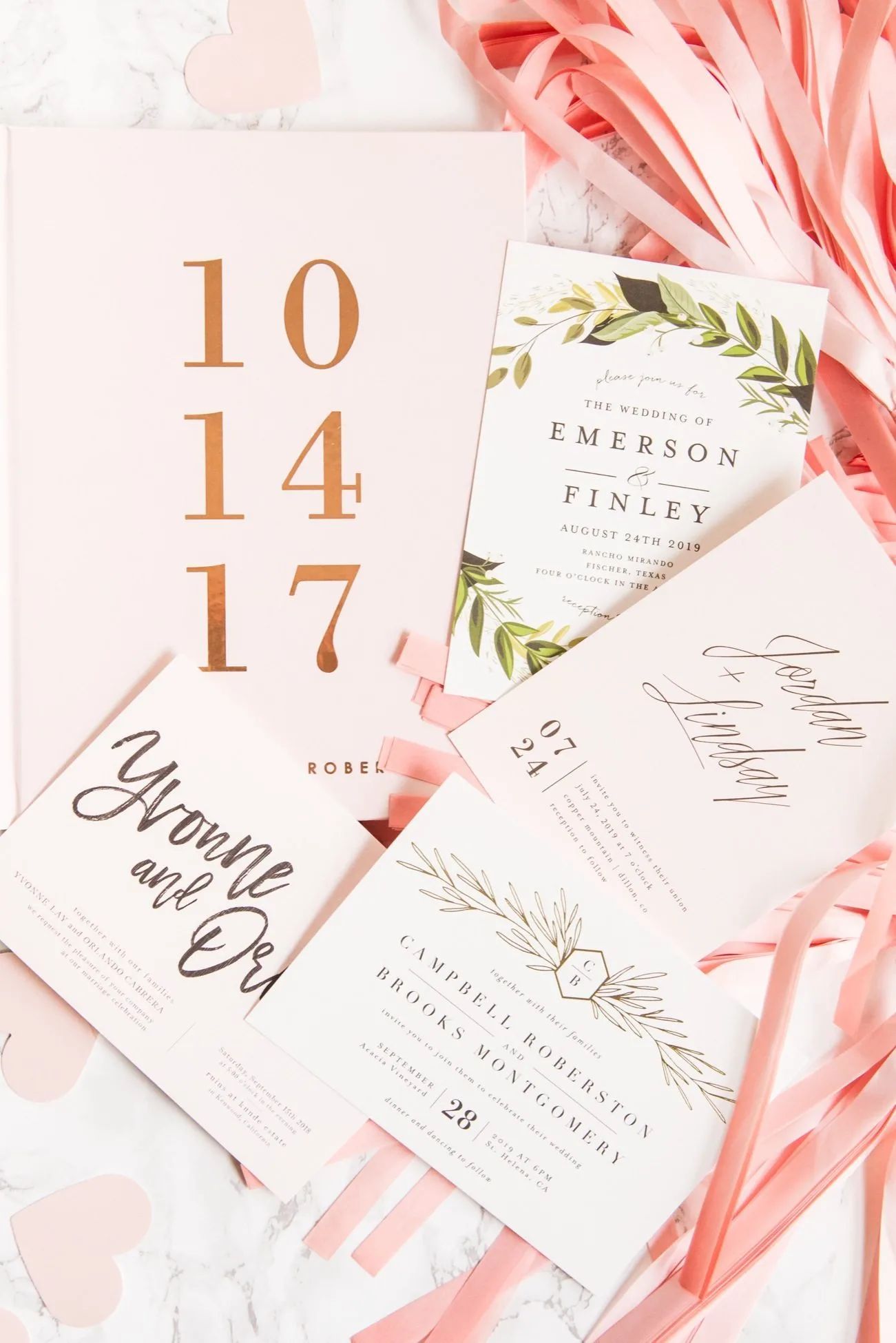 These photos are looking really really pink, when in reality our color palette has a lot of deep, rich oxblood burgundy in the mix along with soft blush pinks. For the invitations though, I'm definitely leaning toward the blush color with a mix of gold foil. I have specific wording in mind so I have been choosing designs that are already set up to accommodate that wording or that can be easily adapted. Hand lettered details (or fonts that mimic such) are always a favorite of mine and so is choosing a design that feels lovely and worthy of the occasion, but doesn't read as too formal since we aren't having a traditional, formal sit down dinner type celebration. (Oh and that book up there? That's our guest book! I ordered it on Etsy from Starboard Press and it's absolutely gorgeous!) I also wanted a design that focuses on our first names only since I've always made it a policy to not share Bob's last name online to protect the privacy of both him and the children. It's very important to me since none of them have elected to make an online life their career, so I'm being mindful of that as we finalize our decision so that I can still share the final printed design with you after the wedding.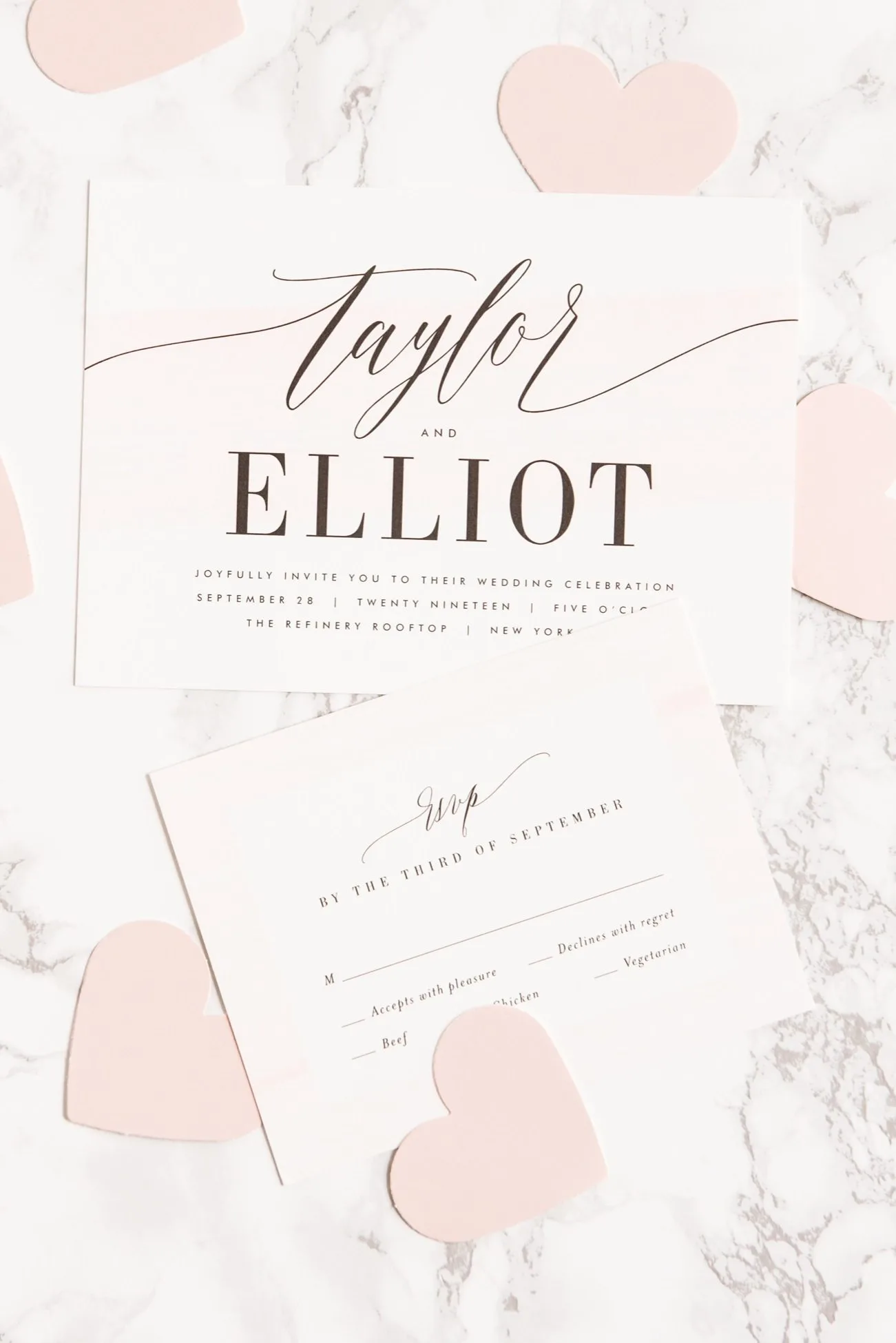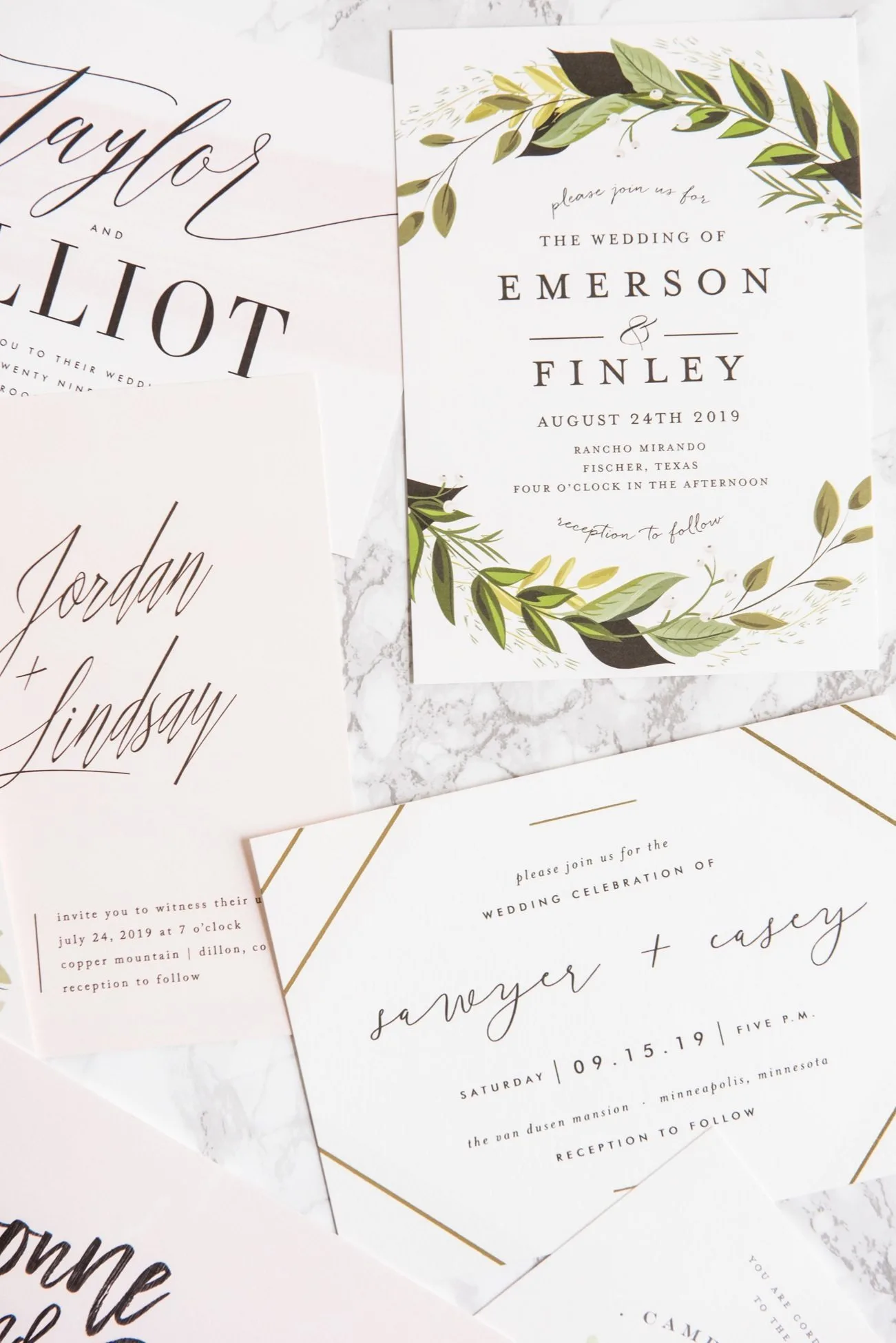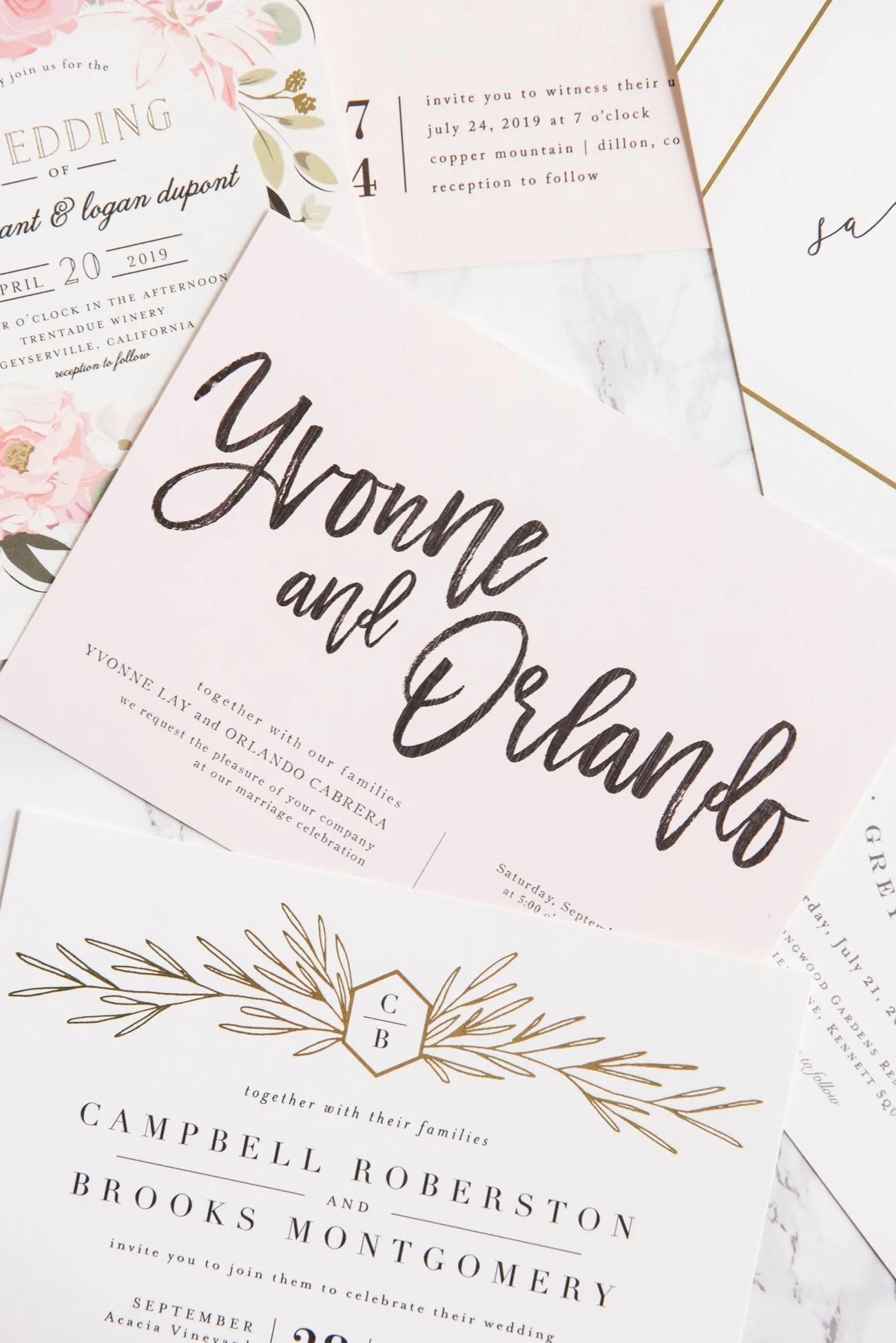 With a wedding in just shy of three months, we are ordering our invitations this week to go out the second week of August. After more than six years on this crazy journey together, there is something absolutely wild about ordering our wedding invitations. Any guesses which ones we picked? Anyone else ordering wedding invitations soon? Stay tuned for more regular updates now that we're into the crunch zone. Things are about to get really real!
[Art direction + recipes by Cyd Converse | Photos by Alice G. Patterson.]