We had a whirlwind of a weekend, hosting two parties and inviting a combined total of over 60 people through the house over the last two days. This morning it is dark and stormy, and I rolled out of bed a solid hour later than usual. I guess 48 hours of intense back-to-back entertaining will do that to you! When we're throwing parties my rule of thumb is to keep the food simple, but also a touch unexpected and fun. It makes people feel special and gets them really excited to try something new. This strawberry feta bruschetta recipe perfectly fits that bill! It's a departure from the tomato-based classic, but it's equally, if not more, delicious. Plus, strawberries and feta always taste amazing together. In terms of prep, it's also very easy! If you can dice up berries, you can feel confident serving this bruschetta at your next get together.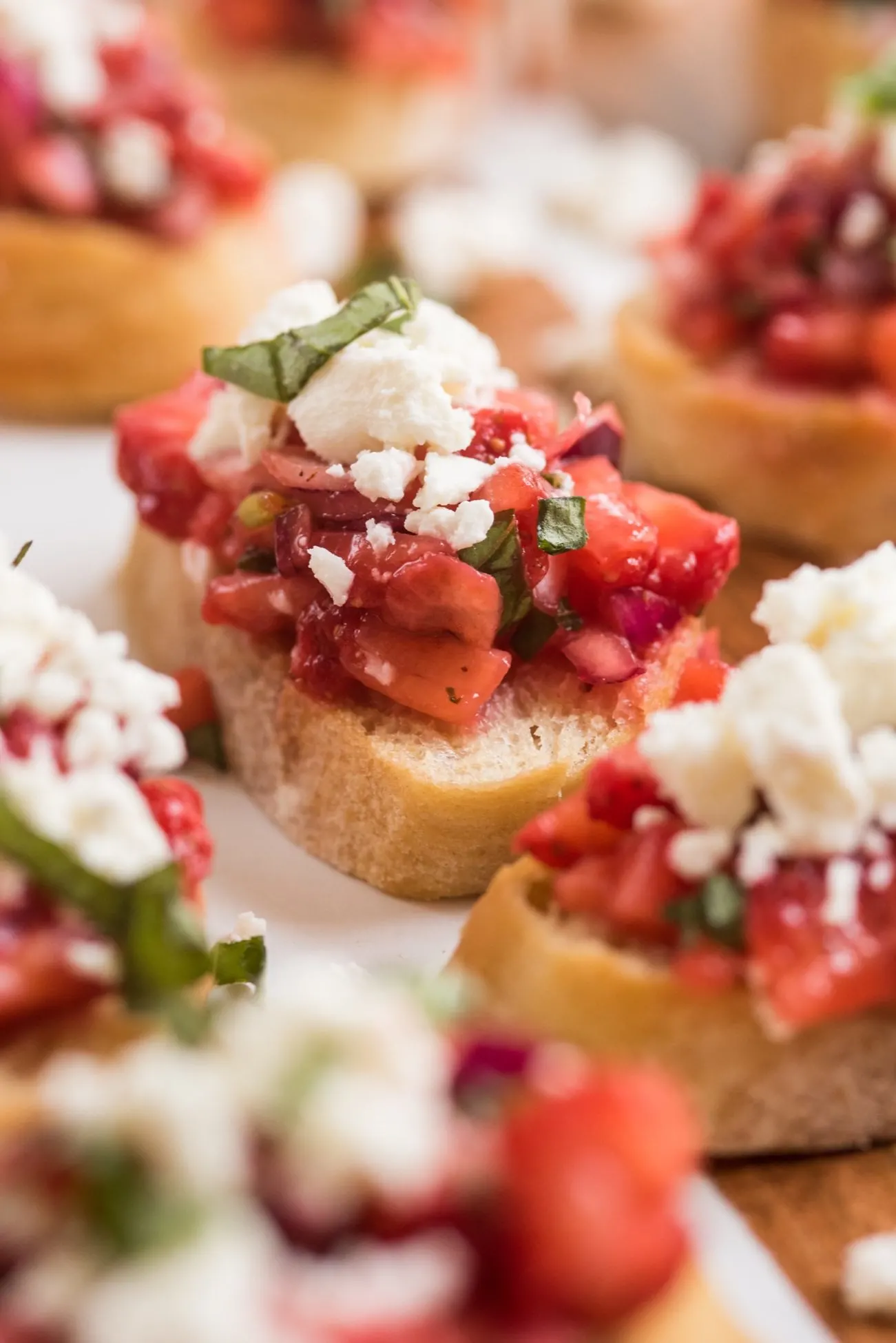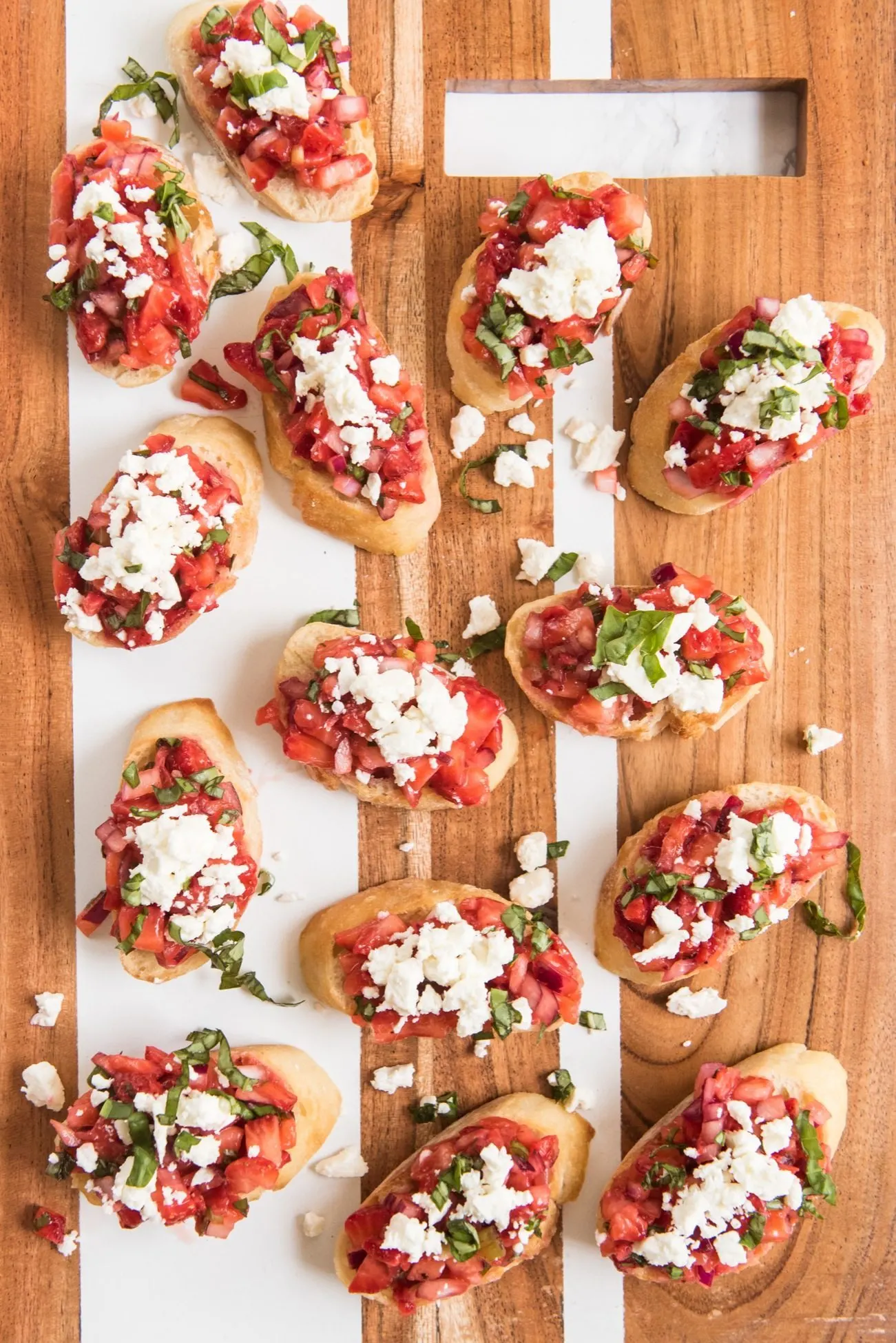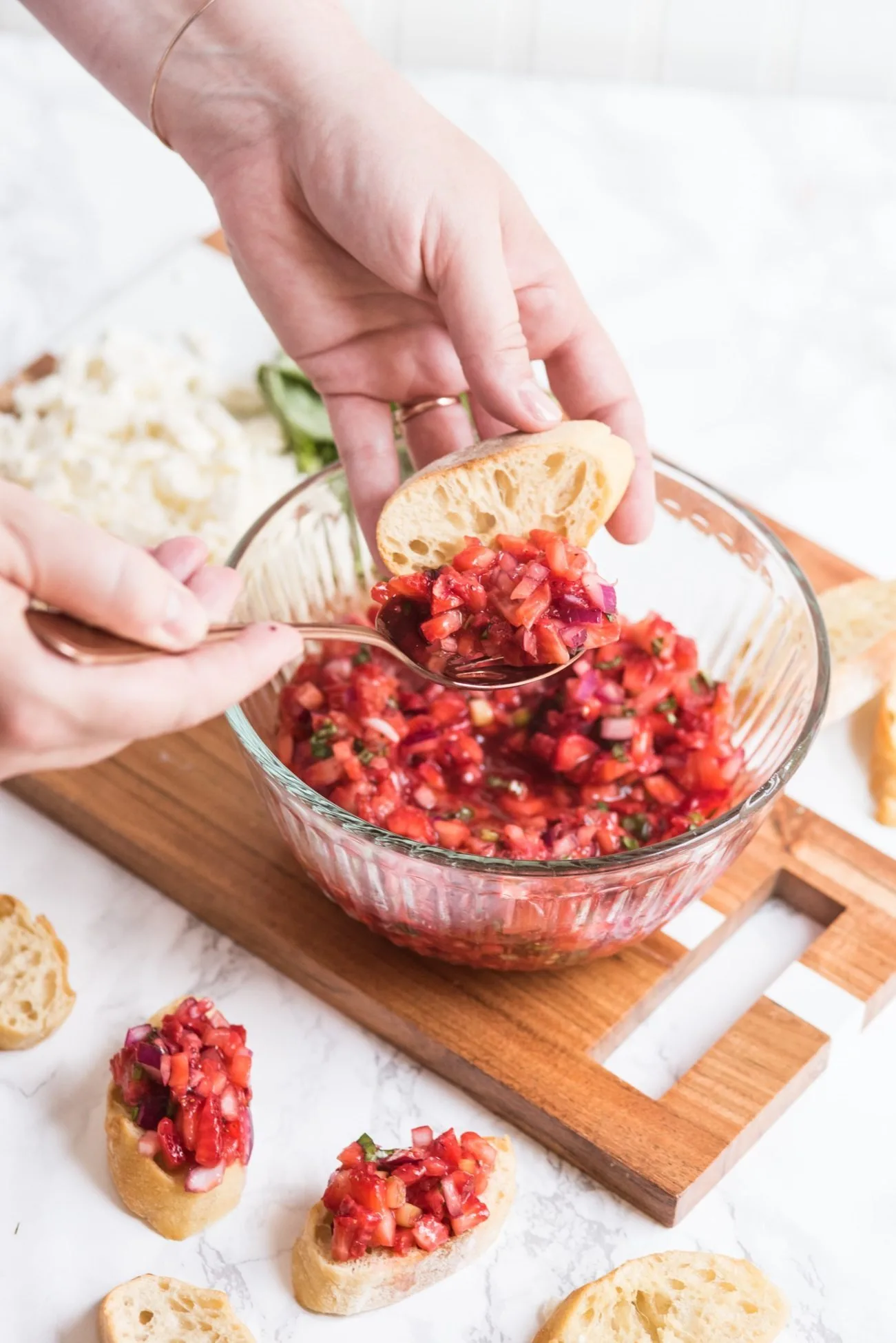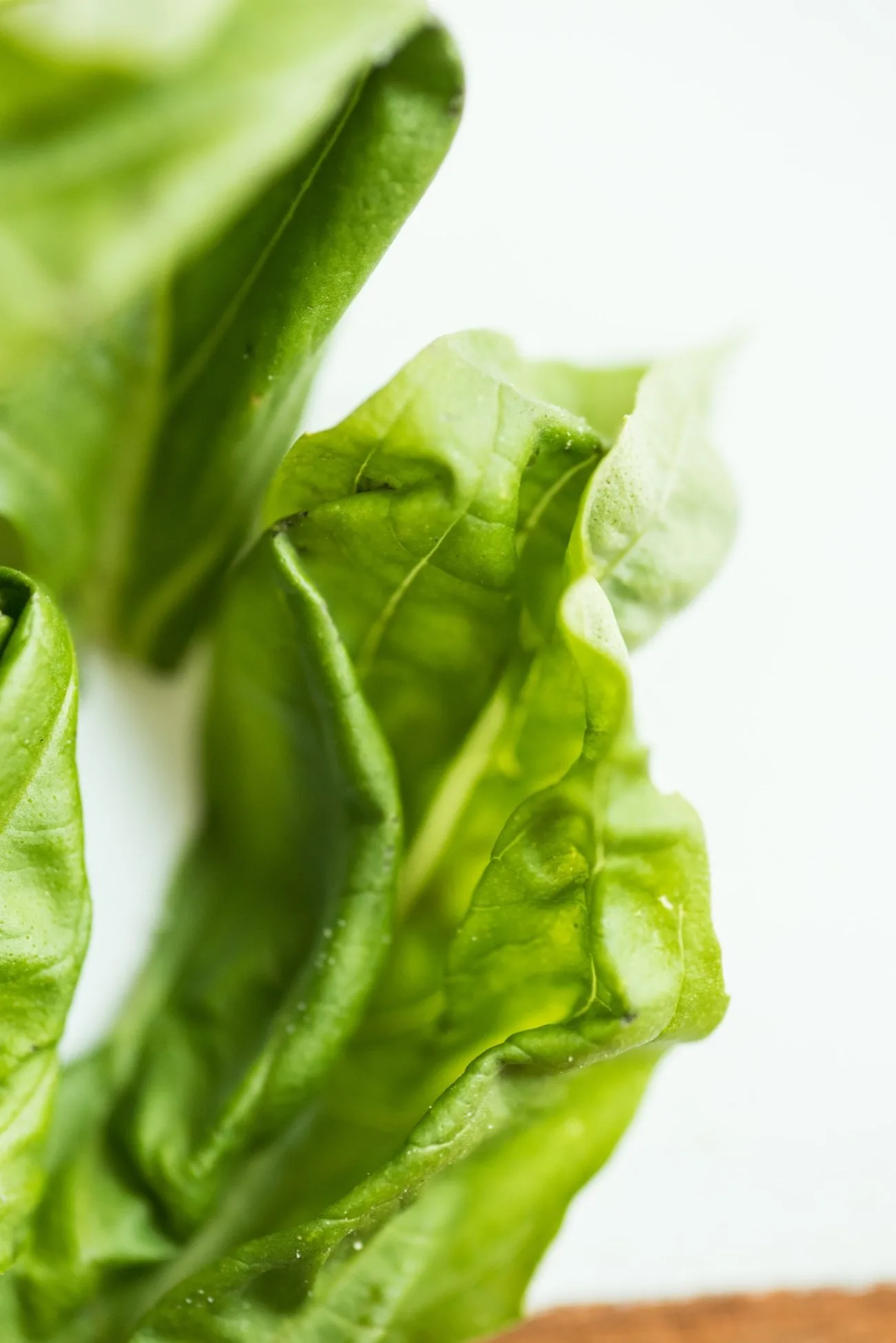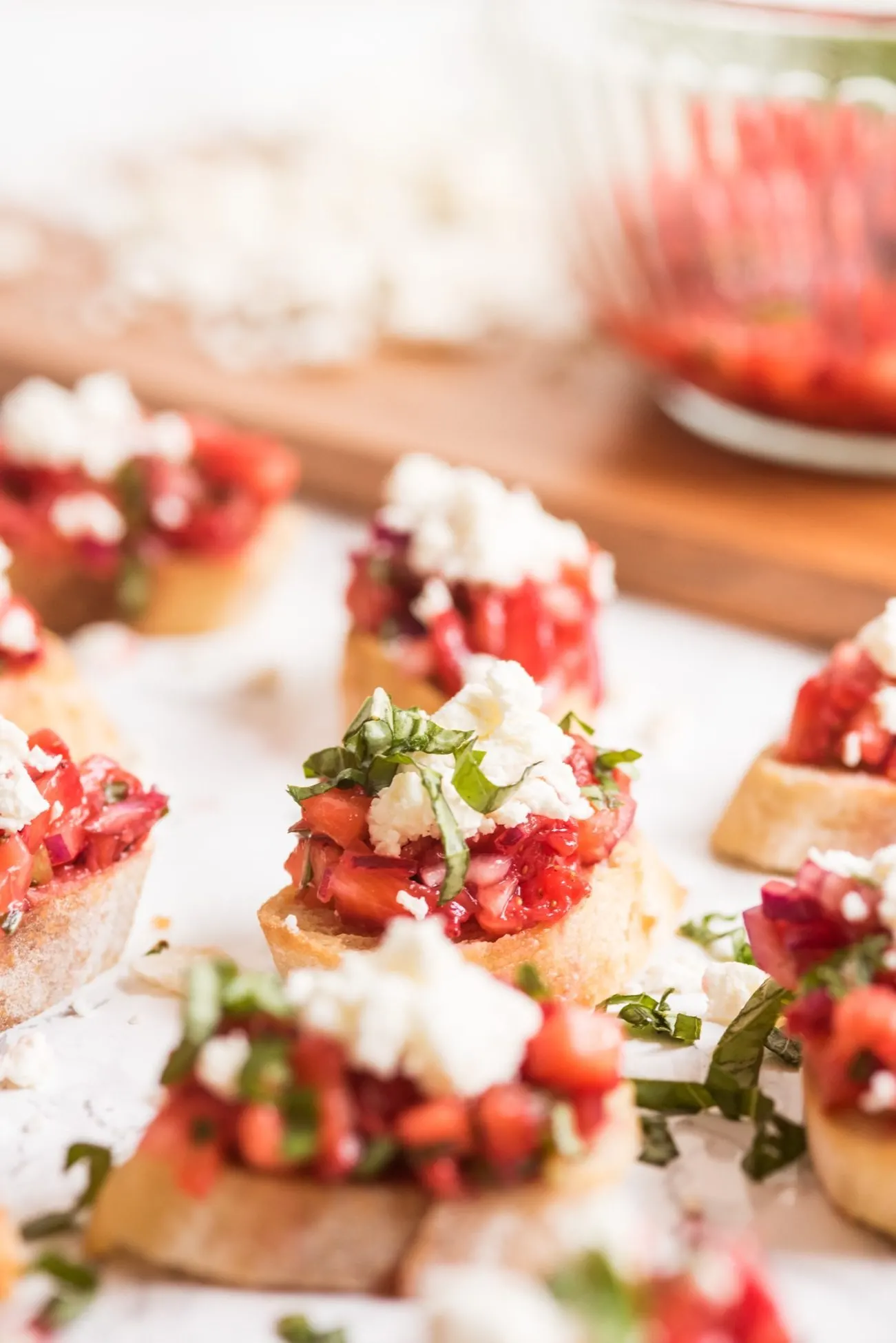 Strawberry Feta Bruschetta
Ingredients
3 cups strawberries, chopped
1 small red onion, finely diced
3 scallions, diced
6 basil leaves, chiffoned
⅛ cup sugar
Juice of ½ lime
Salt and pepper to taste
½ cup crumbled feta
1 large baguette
Instructions
Preheat oven to 375°
Slice baguette into ¼" thick pieces and place on an ungreased cookie sheet.
Bake for 3 - 5 minutes or until toasted and lightly golden.
Combine strawberries, scallions, red onion, ⅔ of the basil, sugar and lime juice in a bowl.
Stir well to combine then season with salt and pepper to taste.
Top each baguette slice with brushetta mixture.
Finish by sprinkling with the feta and the remaining basil.
Serve immediately or prep the topping the night before then assemble before serving.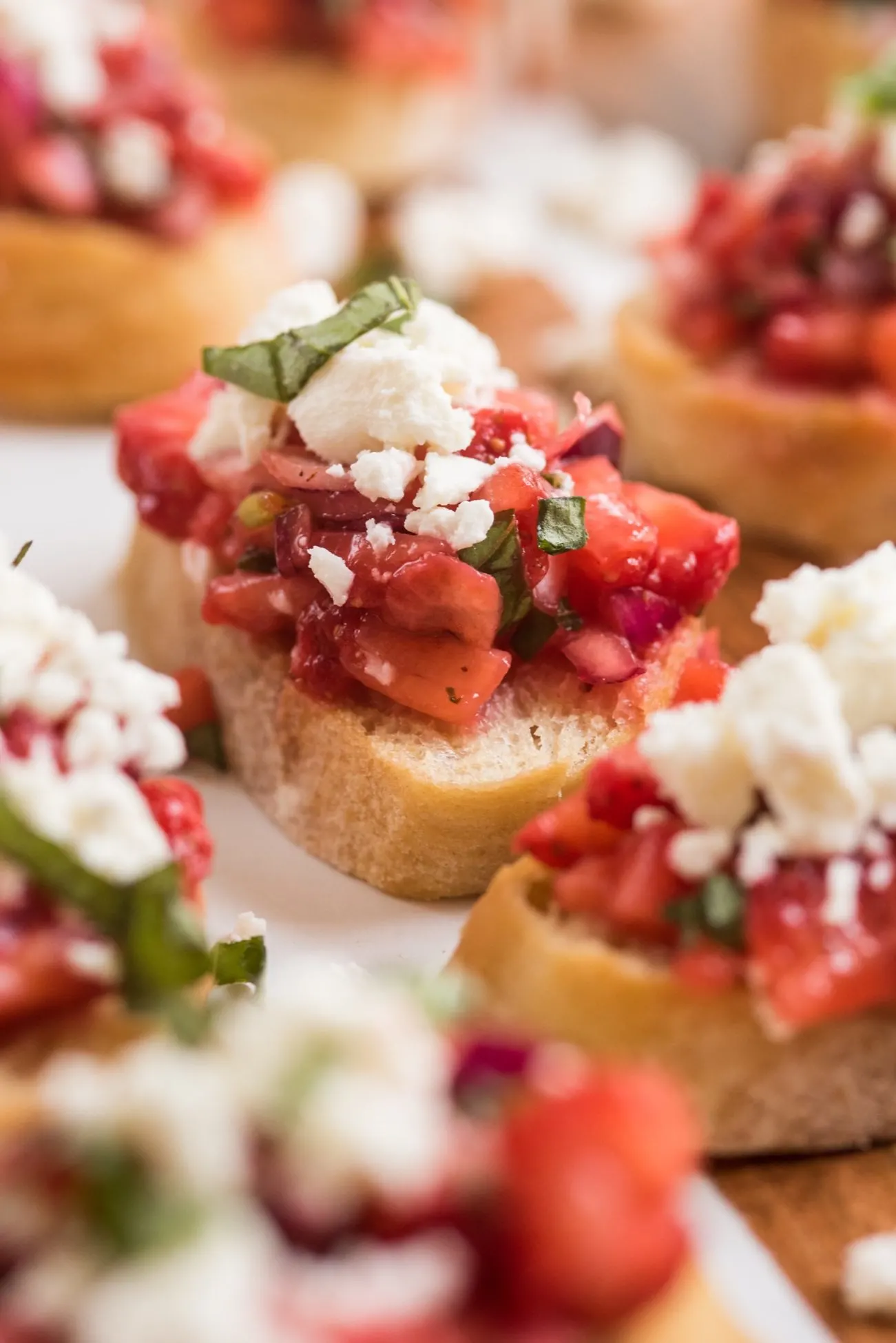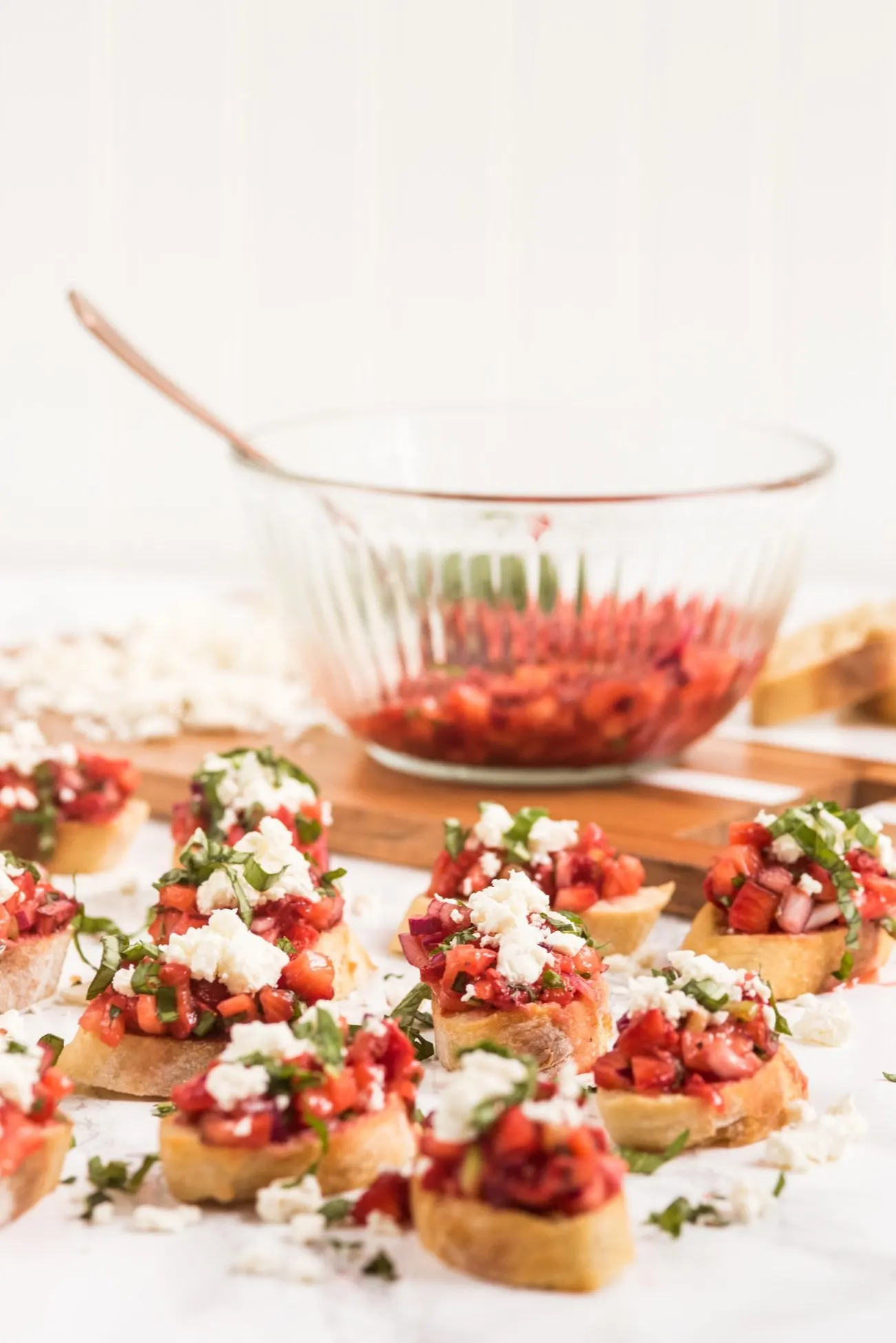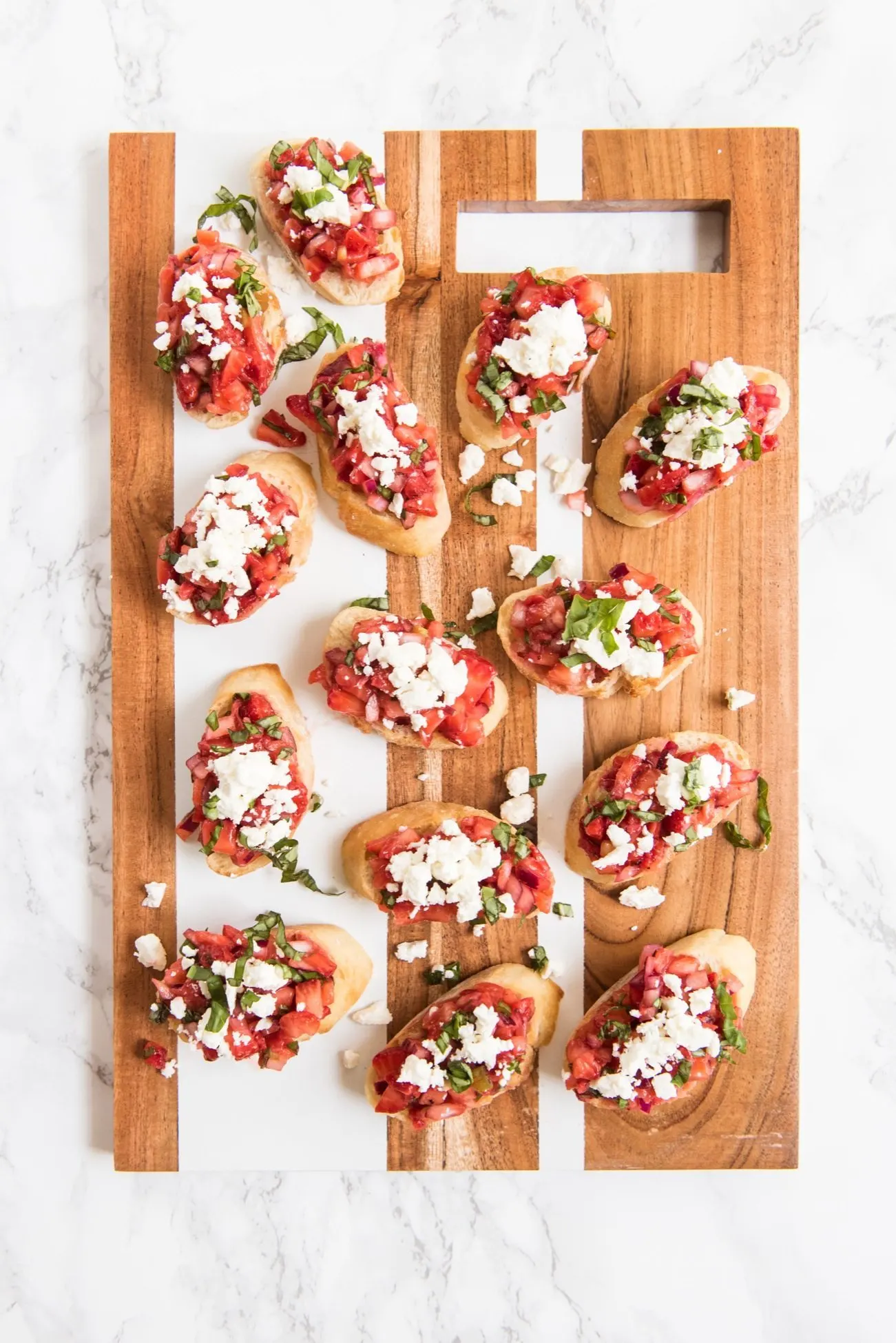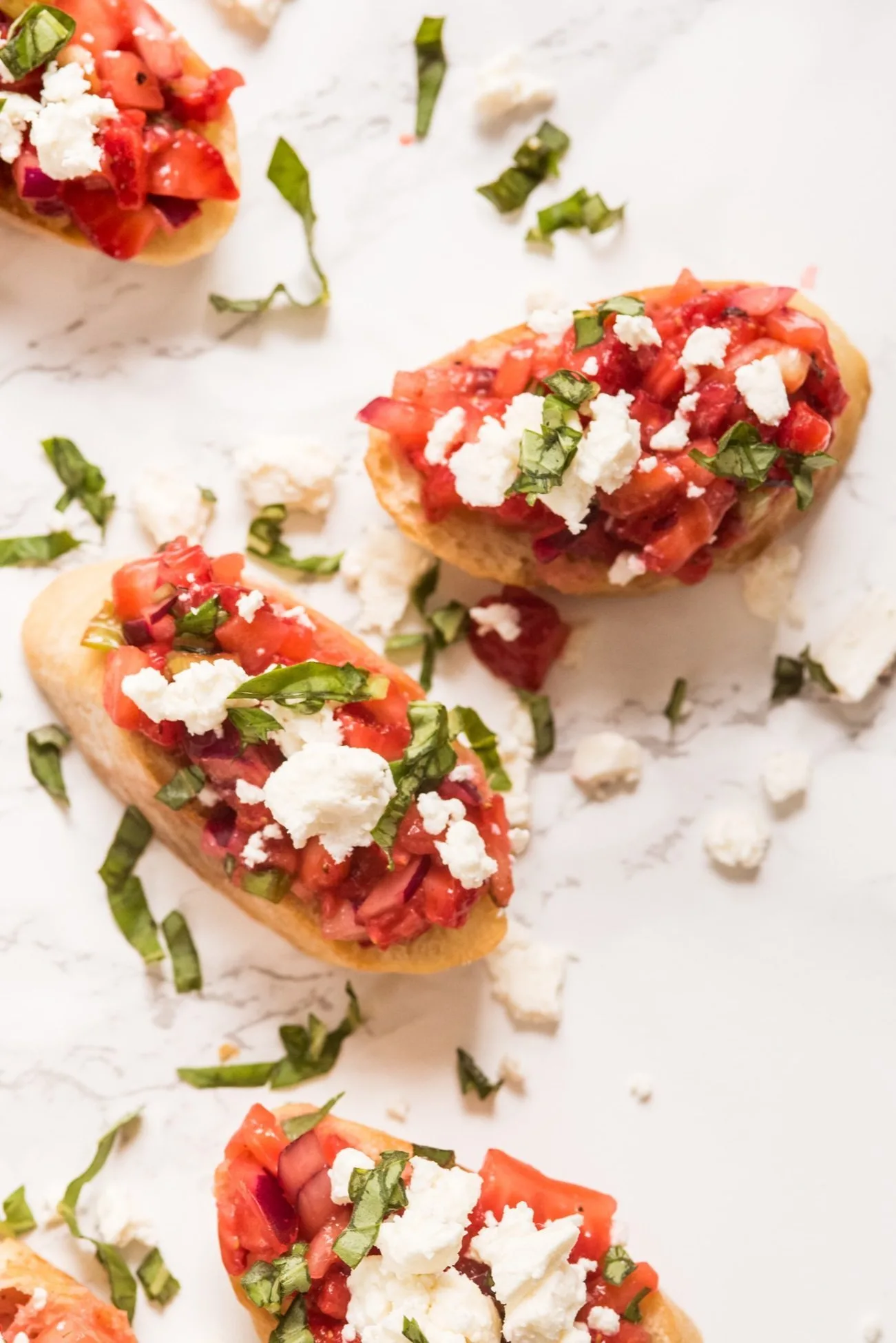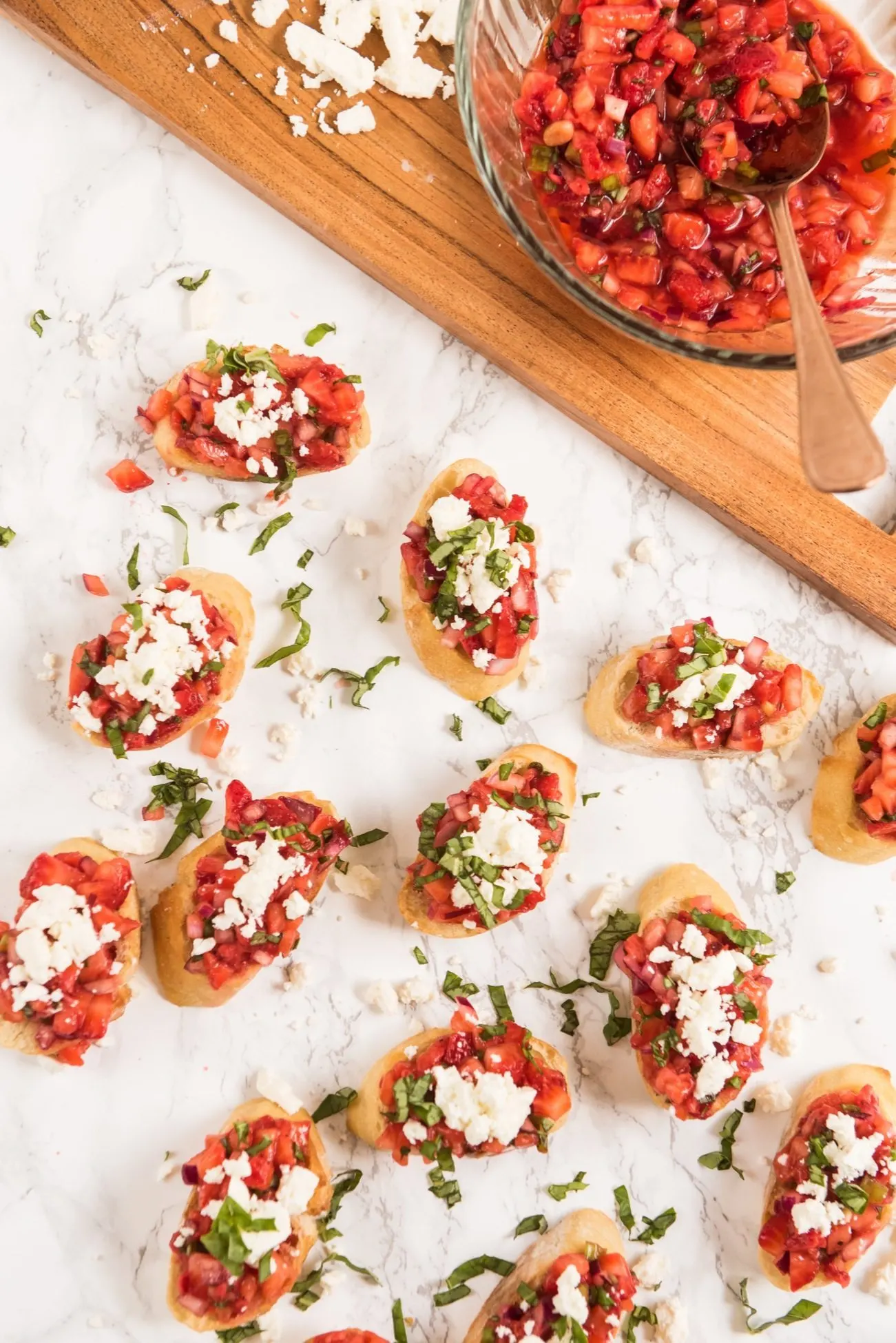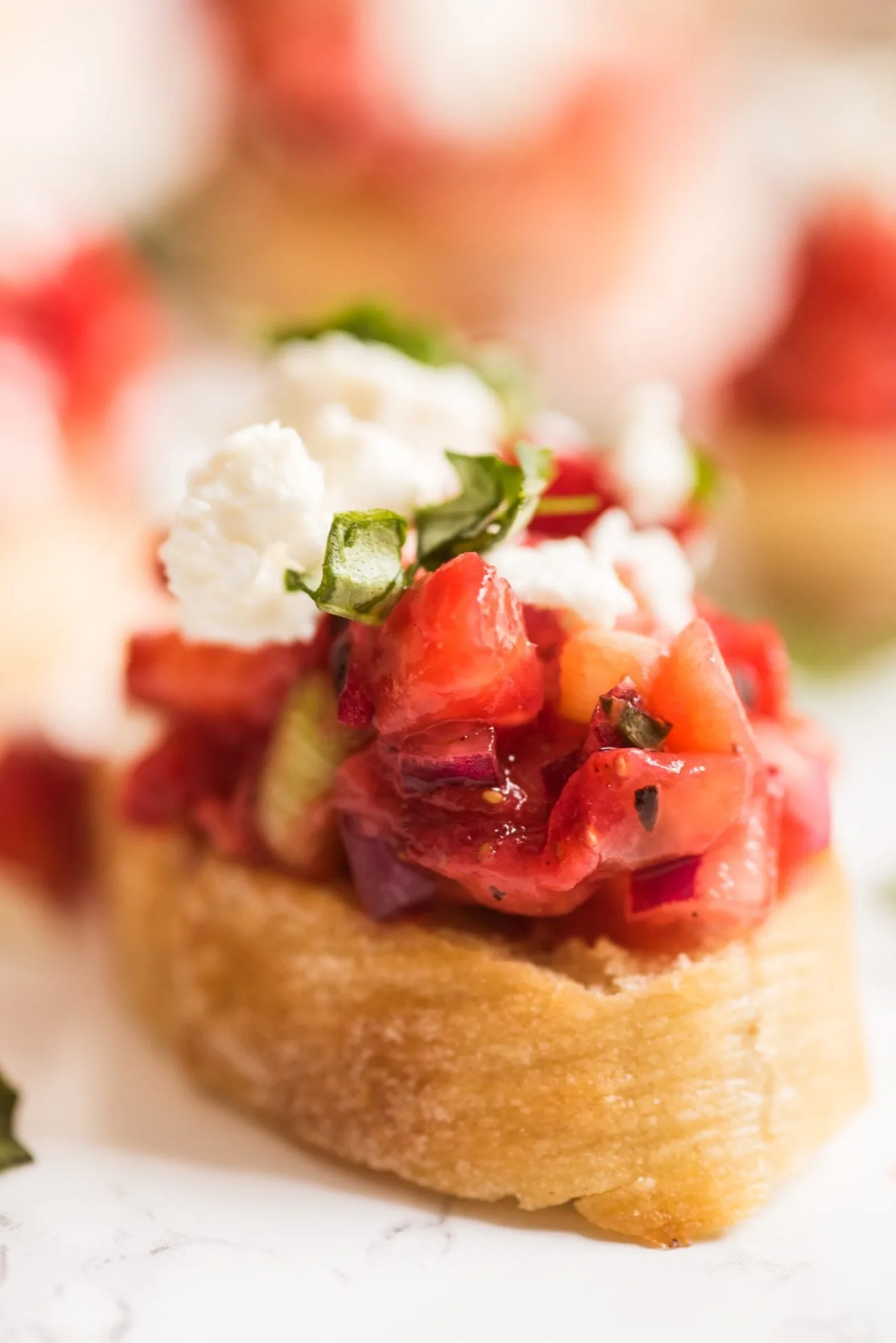 [Art direction, recipes + styling by Cyd Converse | Photos by Alice G. Patterson.]