When I first saw photos of this cheerful Indian-inspired bridal shower, I was seriously almost giggling with delight. From the bright colorful tissue pomanders hanging from the trees to the awesome temporary henna tattoos, I love every last detail. I must extend a huge thank you to the incredibly talented Katee Grace for sharing her amazing photos of this happy occasion.
Confession time – I tend to think of bridal showers as being kind of lackluster and ho hum, almost a bit awkward depending on the crowd involved. At least in my personal experience, I can only think of a few I've attended that were genuinely fun, relaxed and carefree. This shower is all of those things and so much more, a perfect way to celebrate an upcoming union.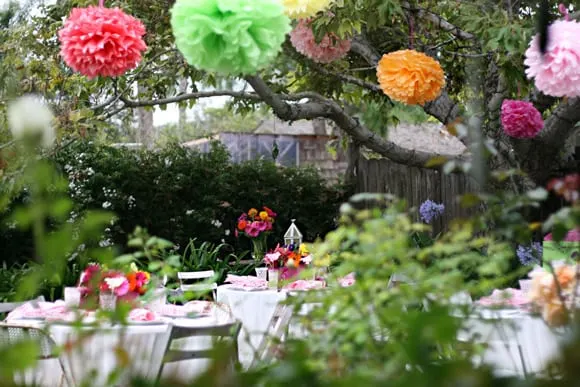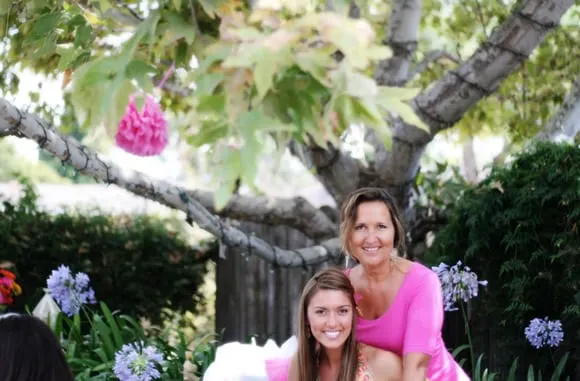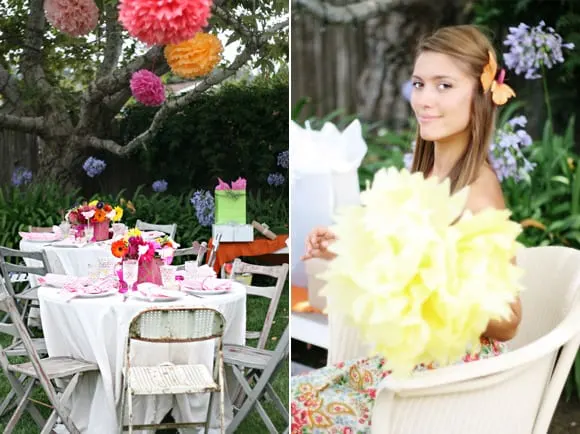 Seriously, isn't Meehan absolutely beautiful? Even more so than the exquisite flowers and decor, I'm in love with her beautiful smile and how happy she looks in all of these photos. And isn't that what it's all about?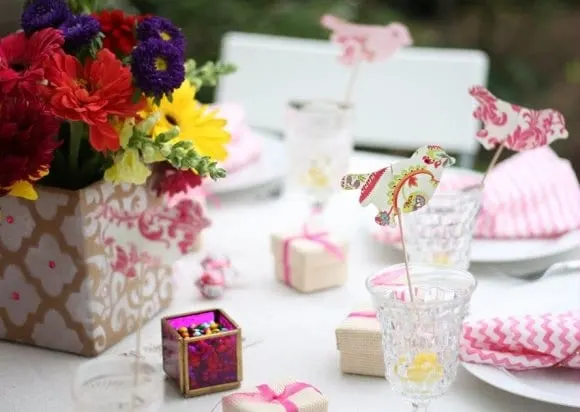 These patterned paper birds and the bright pink napkins are completely adorable. I think these would be perfect for a birthday party, too, or maybe even a Mother's Day brunch.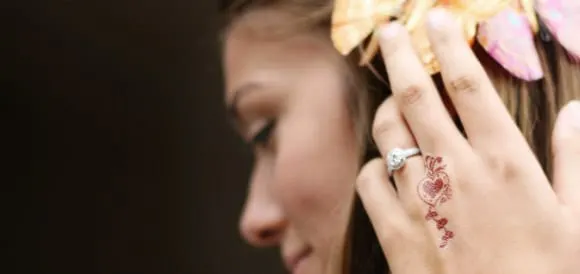 I love the temporary henna tattoo! Guests were given cute strips of temporary tattoos at their place setting to get in the Indian spirit. How fun!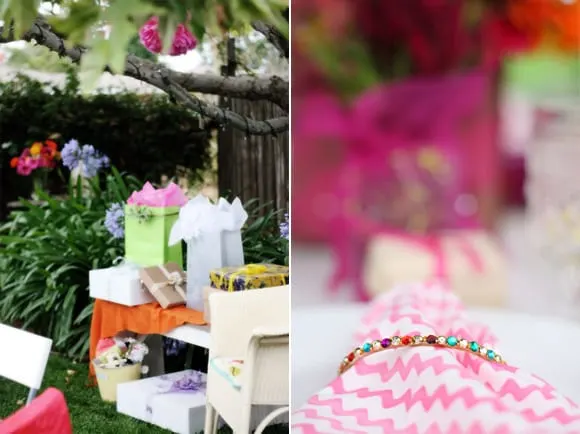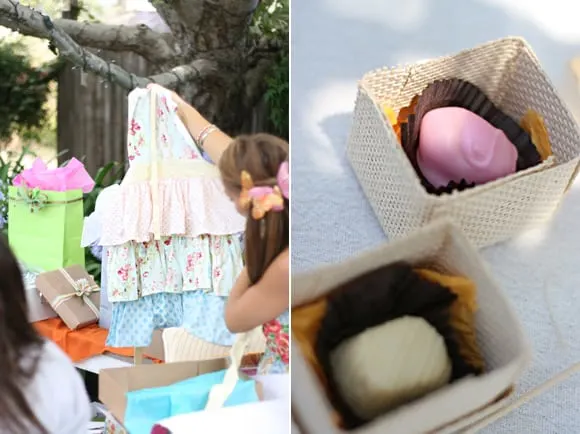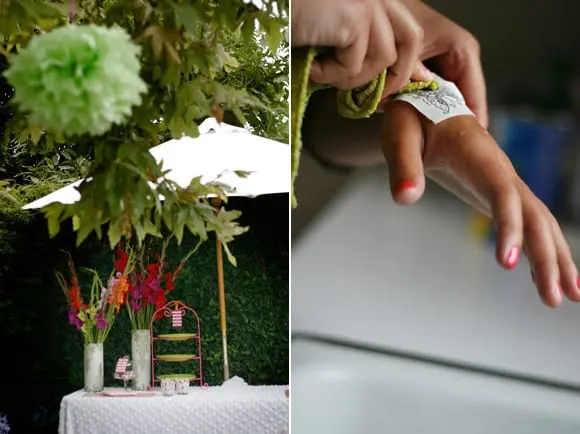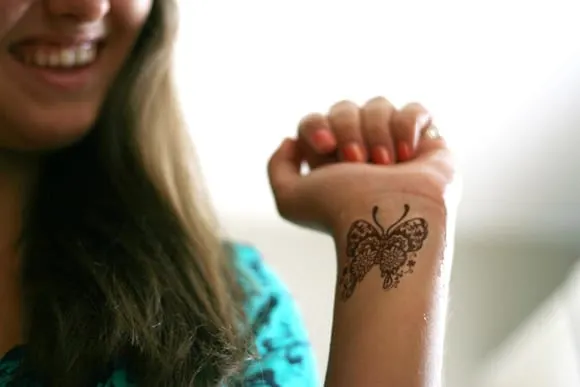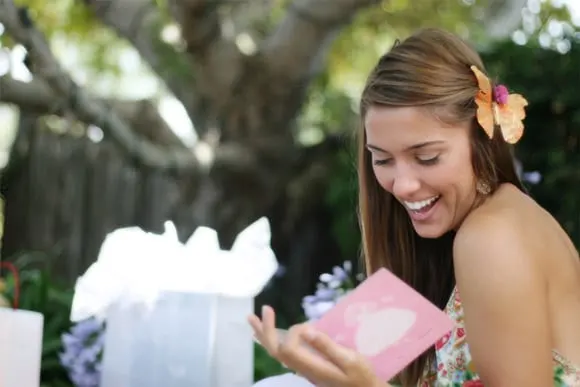 As I said, Meehan is absolutely beautiful and completely radiant. I love the paper butterfly in her hair!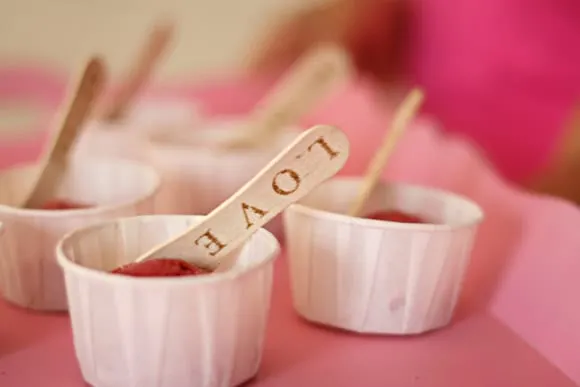 Ok, are you completely in awe or what? I know I am! Thank you so so much, Katee, for sharing Meehan's amazing Indian inspired bridal shower! Make sure to visit Katee's blog for more incredible photographs of events that are both completely gorgeous and yet totally approachable. You'll be inspired for days!
{Photos by Katee Grace.}