So it turns out, I'm turning 30 in a couple of weeks! It's been creeping up on me for some time now and I guess it's just now hitting me that the big milestone birthday is quickly approaching. That said, I'm pretty comfortable with marking this new decade, although I know it freaks a lot of people out. (It probably stems from the fact that most people in my inner circle are already in their early to mid-30s so I'm the baby of the crew anyway and always will be. Muhahahaha!) All of that said, there's a birthday party in the works and while it's not intended to be nearly as amazingly glamorous as the 30th birthday of Sarah Sherman Samuel of Smitten Studio in Palm Springs last year, Sarah's party has me totally inspired. Why shouldn't we all turn 30 (or 40 or 50) in high style?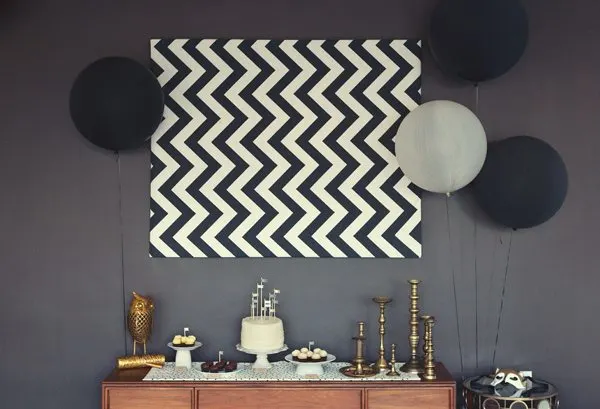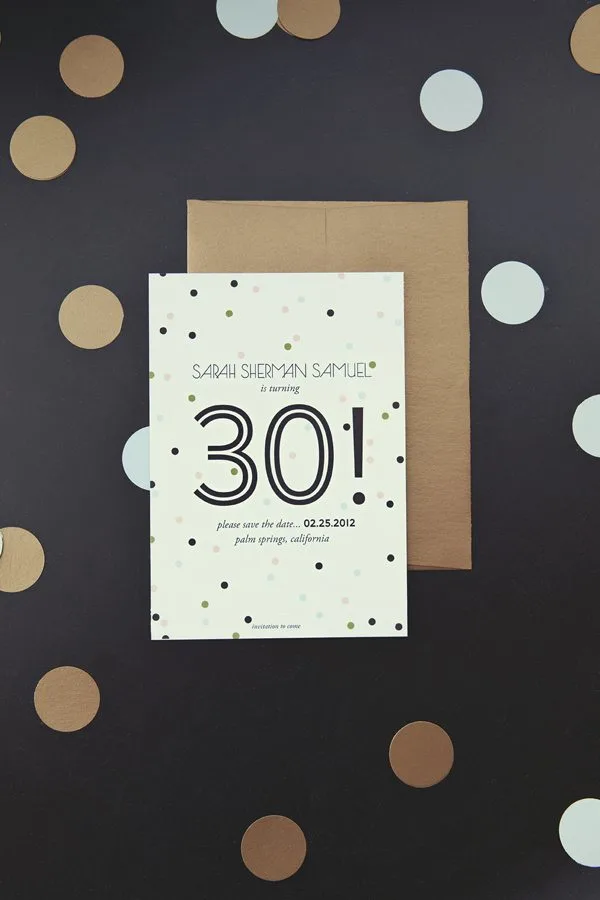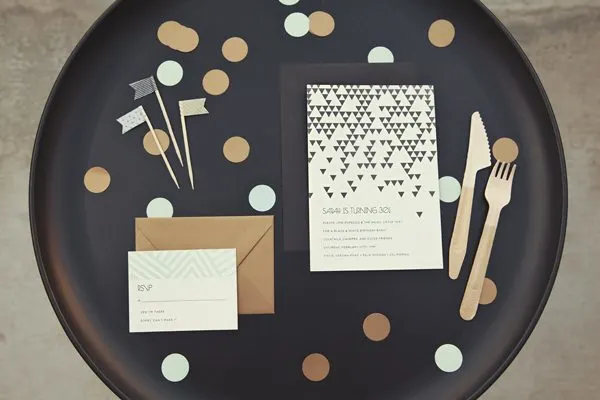 Sarah's all black and white birthday party was fashioned after a modern Palm Springs twist on Alice In Wonderland. Love! The touches of gold (including the birthday girl herself decked out in flashy gold sequins) add that touch of glam that I absolutely adore. Sarah designed all of the papers goods and even the textiles herself. Throw in oversized bows at each place setting, a rockin' Smilebooth and the perfect cocktails and you've got, well, a perfect evening in my book.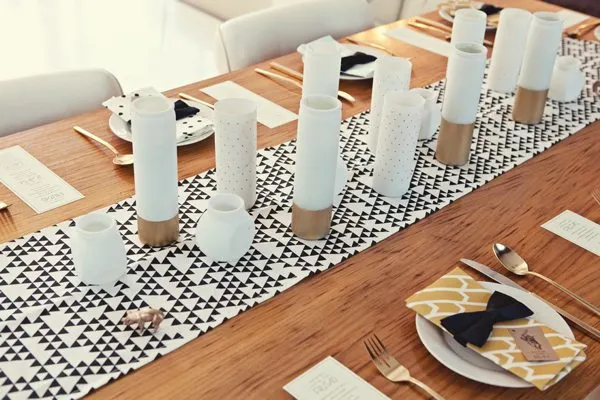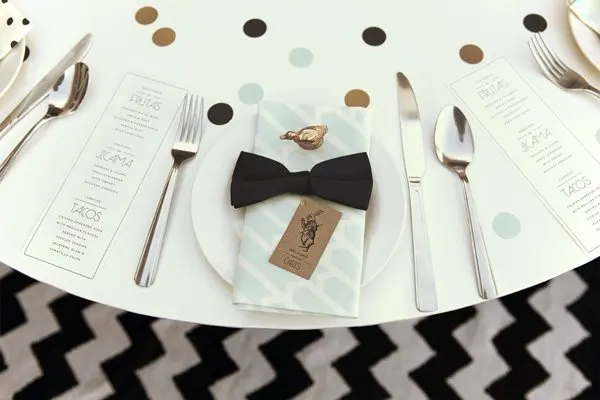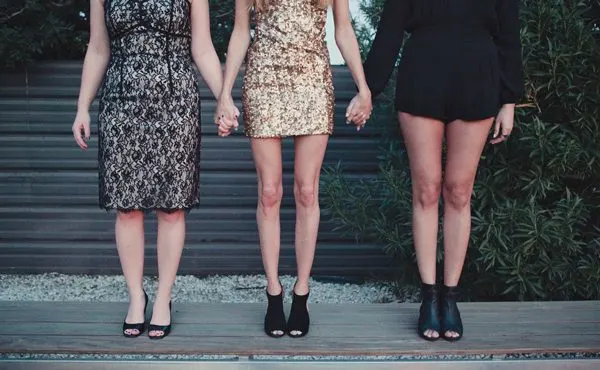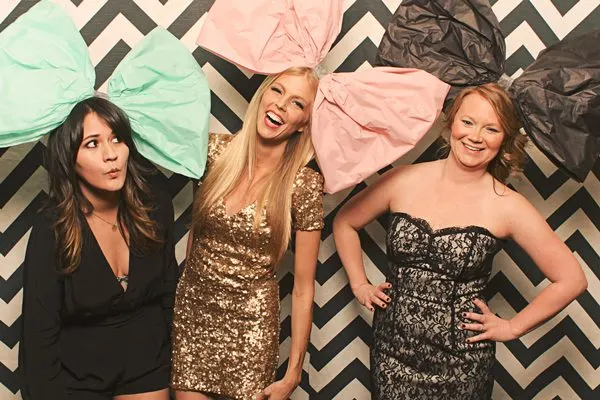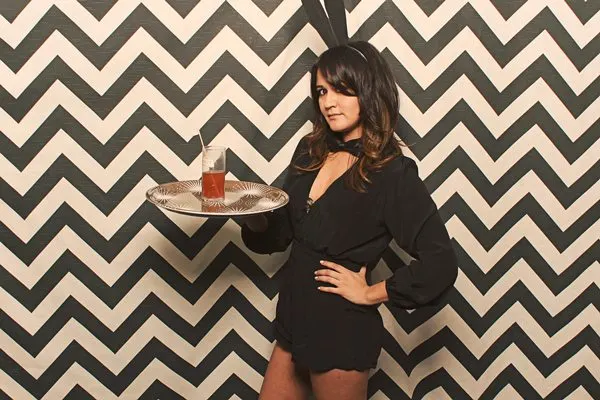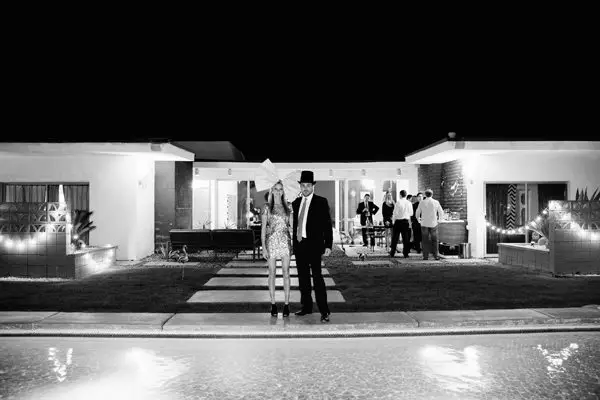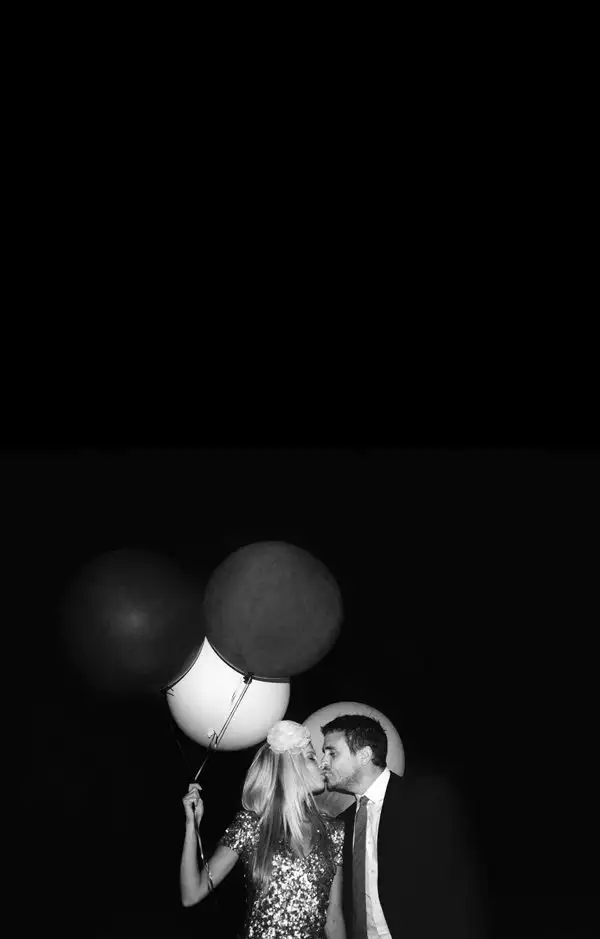 Uh huh. Now who's ready to go rock the town in some sequins? Count this girl in. Many thanks to Sarah for allowing me the pleasure of sharing her awesome party!

Vendors –
Event design + decor: Sarah Sherman Samuel | Stationery + paper goods: Smitten Studio | Photography: Mike Carreiro of Studio Eleven | Textile designs: Sarah Sherman Samuel |Venue: Casa Verona in Palm Springs, CA | Catering: Food Mechanic | Makeup: Ximena Rolfe | DJ: Sven Barth
[Photos by Mike Carreiro of Studio Eleven.]