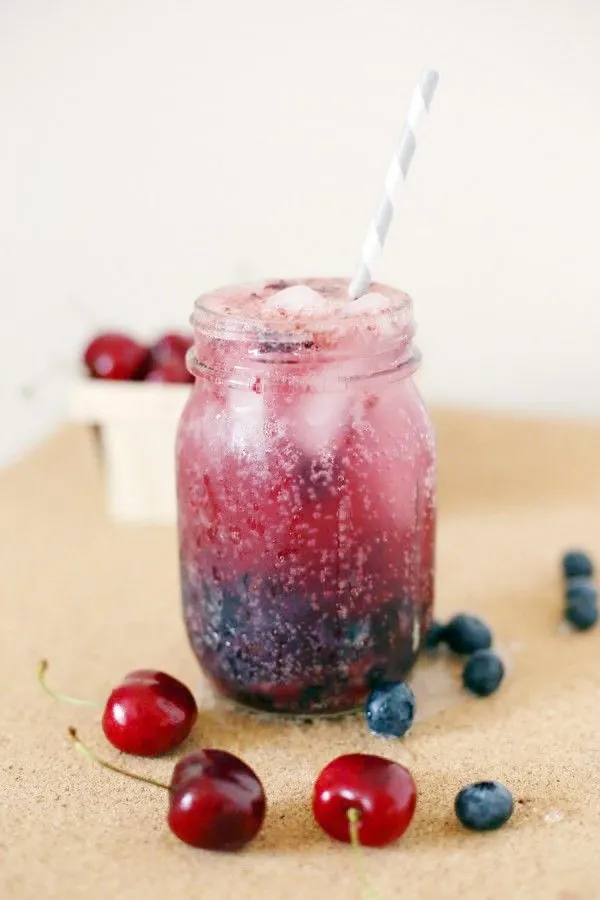 It's the time of year when honestly all I want to do is hoard all the fresh fruit I can get my hands on. It's a real thing. It happens to those of us who live north of the Mason-Dixon Line who know our days of fresh produce are limited and will all too soon be fading into the place where beautiful memories go to live. You find yourself wandering the market with two little boys in tow, literally shaking your head in part horror and part glee because you know you probably just spent $50 on fruit. True story. It happened yesterday when we came home with not just the week's second batch of blueberries and blackberries, but also a huge bag of cherries, peaches, grapes, and strawberries. Which naturally means you need to find something to do with all that fruit other than just snack and, thus, the Cherry Blueberry Smash was born!
Here's what I like about this cocktail. It's fruity and really refreshing without being overly sweet. Somewhere along the way you start sucking up little bits of fruit in your straw and then it kind of feels like dessert. Bonus! And, of course, it's pretty and I'm a big advocate of pretty cocktails. (Well, pretty everything if I'm honest.) This is one of those perfect summer cocktails for sipping on the back porch on a hot summer evening. As I always preach, the key here is good ingredients. Really fresh fruit. A high quality gin. You know, the good stuff.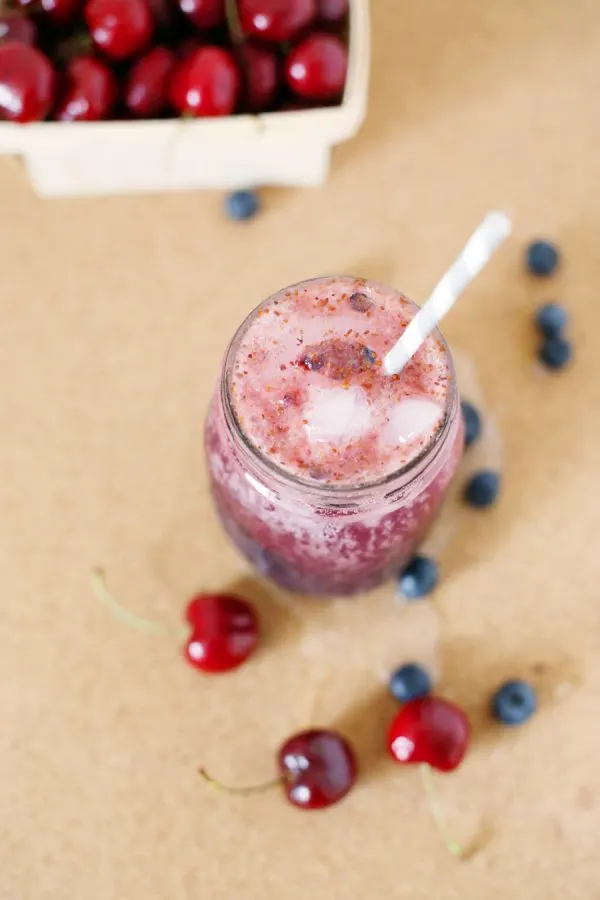 1/2 cup of fresh blueberries

6 – 8 fresh cherries
1-1/2 oz gin
1 oz St. Germain
Club soda
1 tablespoon of sugar

Begin by pitting your cherries and smashing them up in a small bowl with the blueberries. I used my pestle for this part. Once smashed up pretty good, muddle in the sugar. Add more sugar if you like a sweeter drink! Transfer the fruit into your glass and add ice. Add gin and St. Germain, then top with club soda. Stick a pretty straw in it and call it delicious!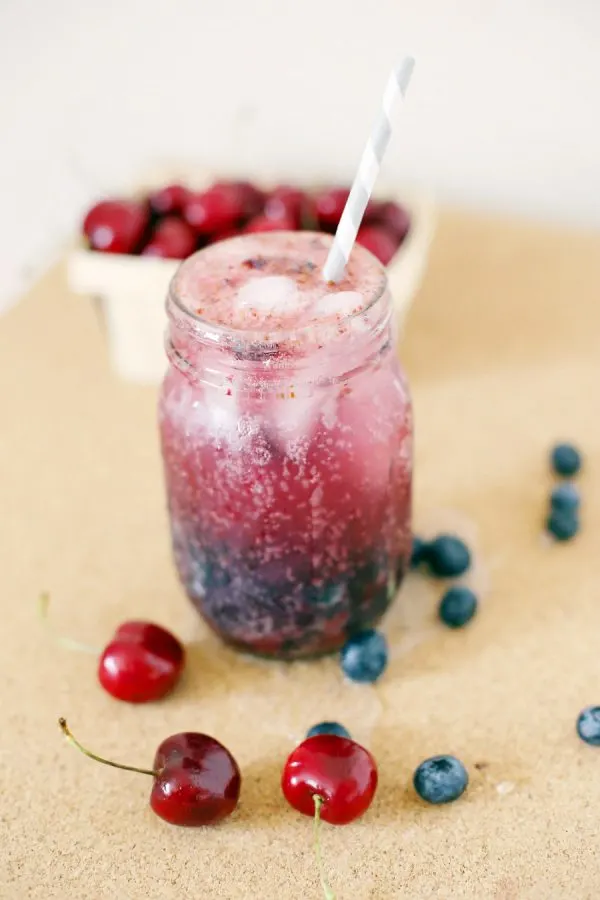 [Photos by Cyd Converse for The Sweetest Occasion.]
Sources –
Berry baskets from Garnish
Striped straws from Shop Sweet Lulu
Garnish is one of our beloved sponsors. Read more about our editorial policies.