Following yesterday's ode to the classic summer lobster boil, it only seemed fitting that we talk about hosting our own seafood boil or clam bake before the season is over! While it may seem a daunting exercise in hosting, it's really not all that tricky. You just need to load up on seafood, set some big pots to steaming, boil up a huge pot of salt potatoes, melt lots of butter and asks friends to show up with a salad or treat to share. When we do our big seafood boil every summer we all chip in a week or so in advance to buy the seafood and then everyone picks a side dish to bring and we serve it up family potluck style. It's the best way to go!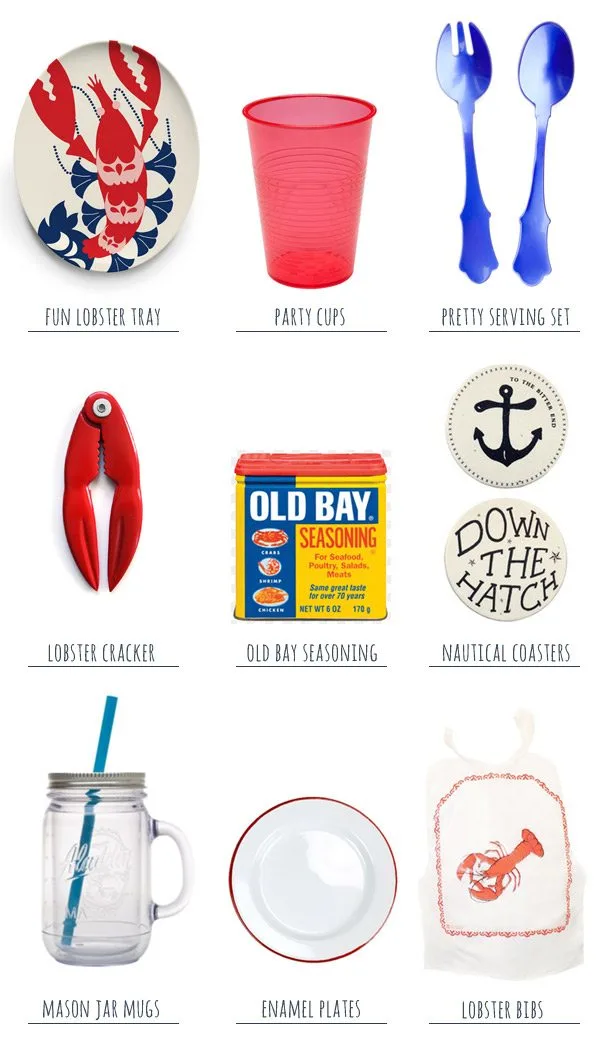 For a lobster boil in particular, you're not going to want to forget the crackers and bibs! Working your way through a lobster can be a bit messy, but truthfully, that's a huge part of the fun. Otherwise keep it simple with enamel plates that will hold up to eating outside, line your table with kraft paper for easy clean up and use cute plastic party cups to keep dishes to a minimum.
p.s. For more summer essentials, be sure to catch my picks for a day at the beach, hosting a backyard dinner party, and a summer camping trip!


[Shop: Lobster tray | party cups | serving set | lobster cracker | Old Bay | coasters | mugs | enamel plates | lobster bibs.]
This post includes affiliate links. Read more about our editorial policies.