One of my favorite party tricks is to dress up a simple white layer cake and turn into something really schmancy by adding a fun cake topper or other embellishment to make it shine. It makes dessert look really grand, when in reality it doesn't cost a ton of money or require much skill. And your guests? They automatically think you're the next Martha Stewart when you bring out something sweet to pair with coffee after dinner, especially when it also looks like a million bucks. So that's what we're talking about here today!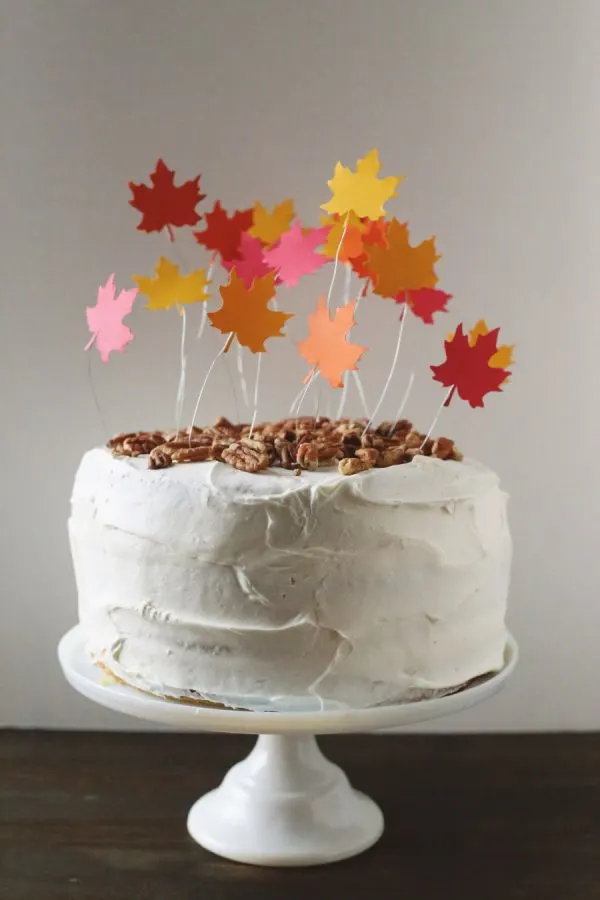 This DIY falling leaves cake topper is a little something I dreamed up recently and it has just such an effect. It looks so pretty, but it's basically just an upgraded version of a kindergarten construction paper craft. I love that.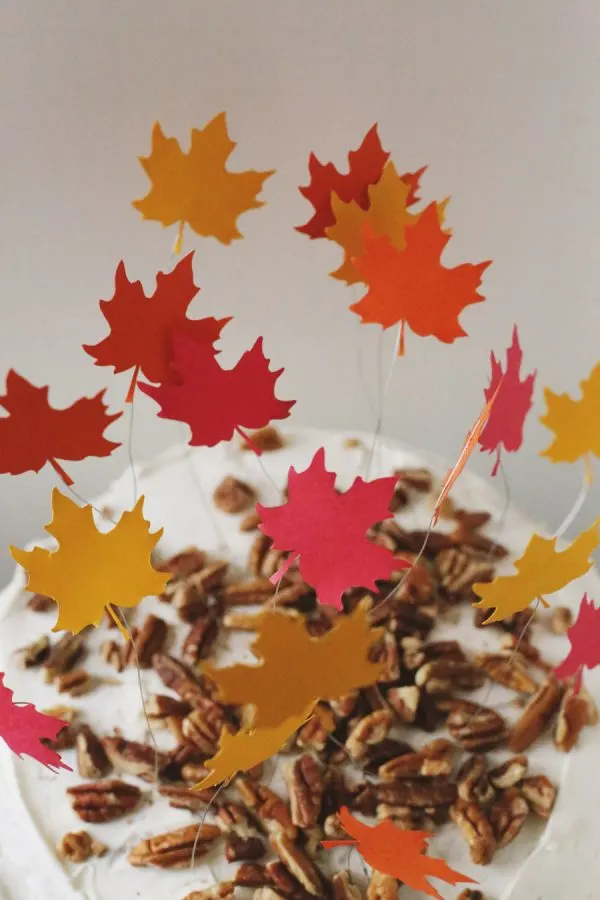 The basics here are colorful card stock, scissors, Glue Dots (or hot glue) and floral wire. It's honestly about that easy! Print, cut, glue, stick wires into cake. Done, done and done. This cake topper is perfect for Thanksgiving (at least in my world) or any fall celebration. A birthday. A dinner party. A brunch you're hosting for your best lady friends. You really can't go wrong.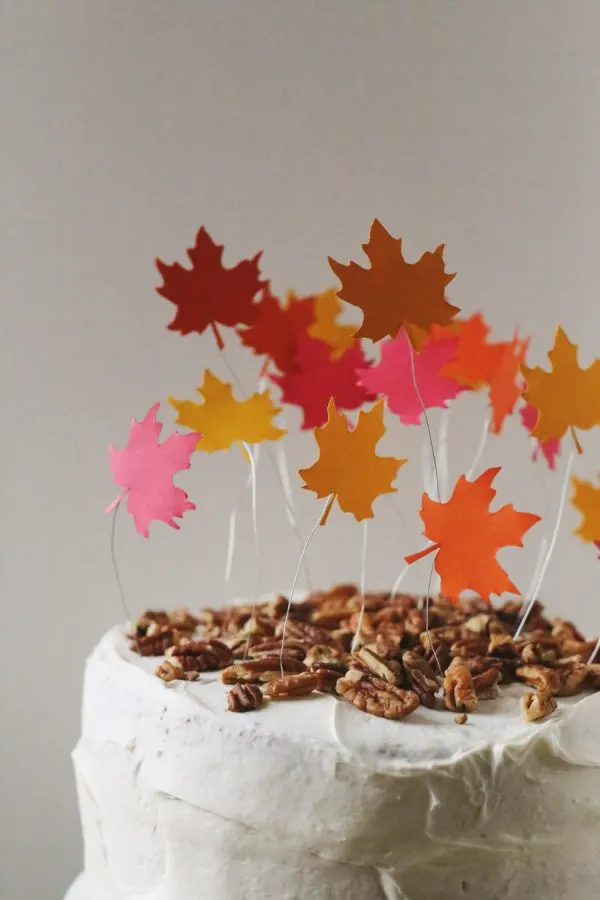 Ready to get started? Pop over to Momtastic where I'm sharing the full tutorial!

[Photos by Cyd Converse for Momtastic.]