This post was sponsored by Seattle Chocolates. Thank you for supporting the sponsors that
so generously allow The Sweetest Occasion to keep on keepin' on!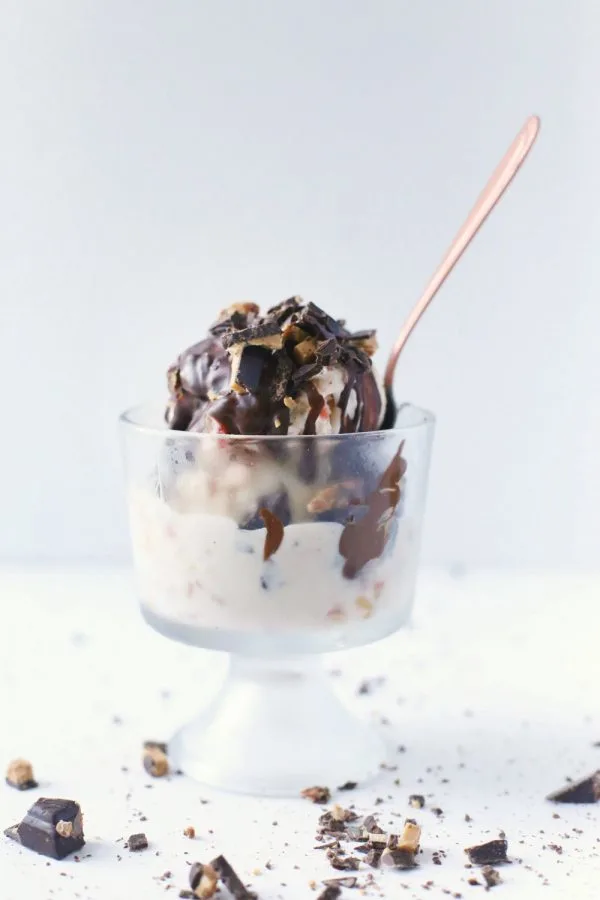 I'm glad I have never shied away from admitting to you guys that I have a life-dominating sweet tooth, because I'm about to bring all the sweetness today. A couple of months ago, the awesome sweet-loving people at Seattle Chocolates reached out about working together on bringing you a few awesome recipe ideas this summer. I was immediately intrigued, but one look at their amazing packaging and one taste of their amazing chocolate and I was hooked. So today we're highlighting one of their summer bars, the PB&J Dark Chocolate Truffle bar with this over the top ice cream sundae. I told you. Bringing all the good stuff.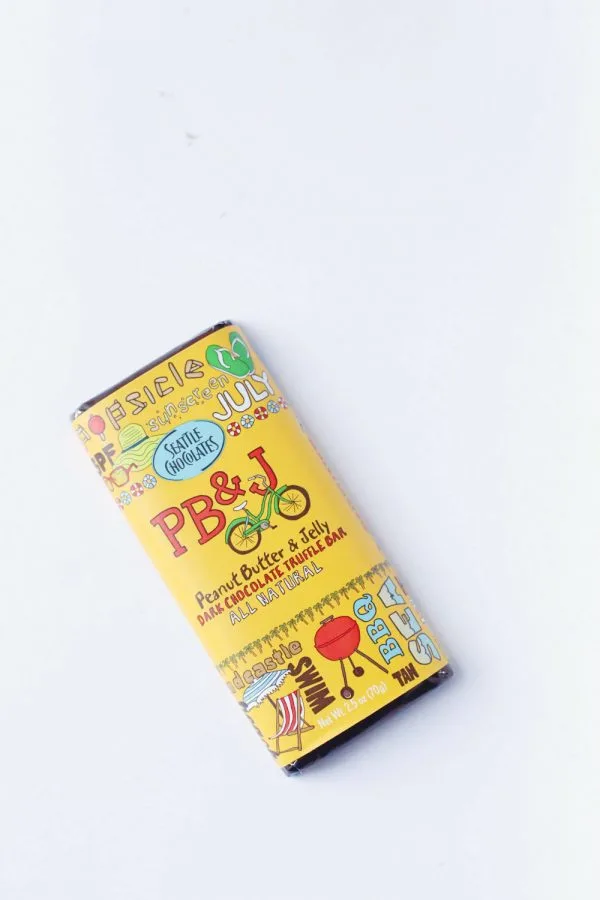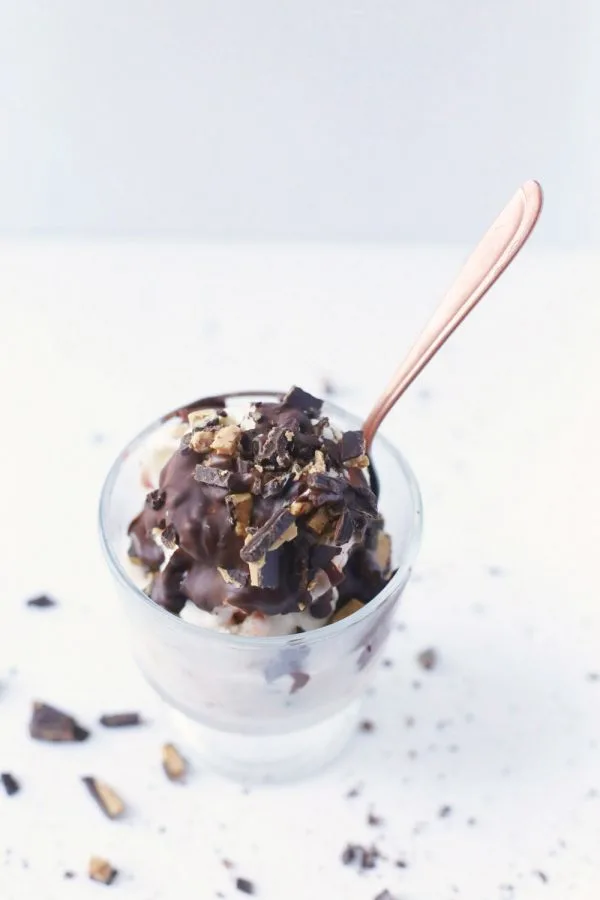 Seattle Chocolates PB&J Dark Chocolate Truffle bar
Vanilla ice cream
Peanut butter
Jelly
Begin by scooping vanilla ice cream out onto a silicone cutting board or a chilled pastry slab. You'll want 2 – 3 scoops per sundae, or adjust as you prefer. Fold 1 – 2 tablespoons of each peanut butter and jelly into the ice cream, depending on your taste. I found that a heaping tablespoons of each per 3 scoops of ice cream was the right ratio for me. After everything is folded and swirled together well, transfer the ice cream back to a bowl or other container and return to the freezer until it's firm again, about 1 hour. Five to ten minutes before serving, melt a Seattle Chocolates PB&J Dark Chocolate Truffle bar over a double boiler. Separately, chop up a second truffle bar. Scoop the peanut butter and jelly swirl ice cream into a bowl, sprinkle chopped chocolate over top and follow with a big fat drizzle of melted truffle bar. Sprinkle more chopped chocolate on top and enjoy! You're welcome.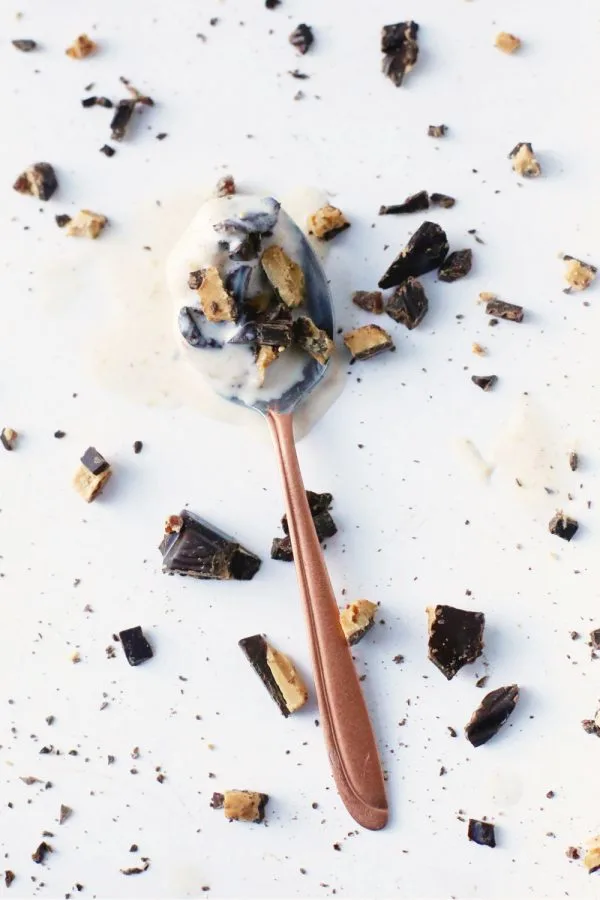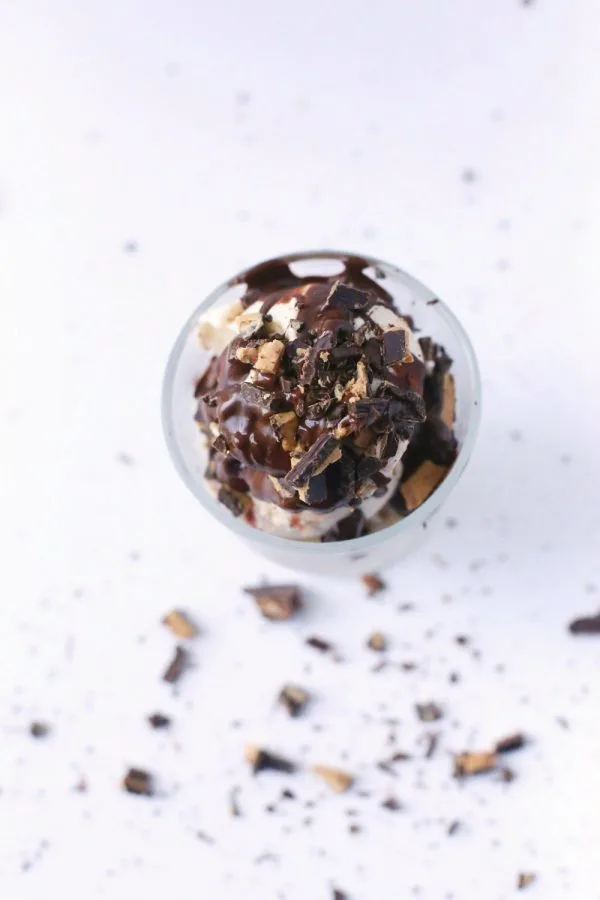 In addition to their PB&J bar, I am also loving Seattle Chocolates's other summer bars in the Lemon Ice and Campers' S'mores flavors. They are so so good! Make a sundae, make s'mores or just nibble on them straight out of the package. You can't go wrong either way. Also, should you happen to be planning a wedding or a family reunion, these have fun party favors written all over them, because the packaging is just that good. In the meantime, definitely indulge in one of these sundaes! Peanut butter, jelly and chocolate. Yes, yes and yes!


[Design, styling + photos by Cyd Converse for The Sweetest Occasion.]
This post was sponsored by Seattle Chocolates. Read more about our editorial policies.