This post was sponsored by Seattle Chocolates. Thank you for supporting the sponsors that
so generously allow The Sweetest Occasion to keep on keepin' on!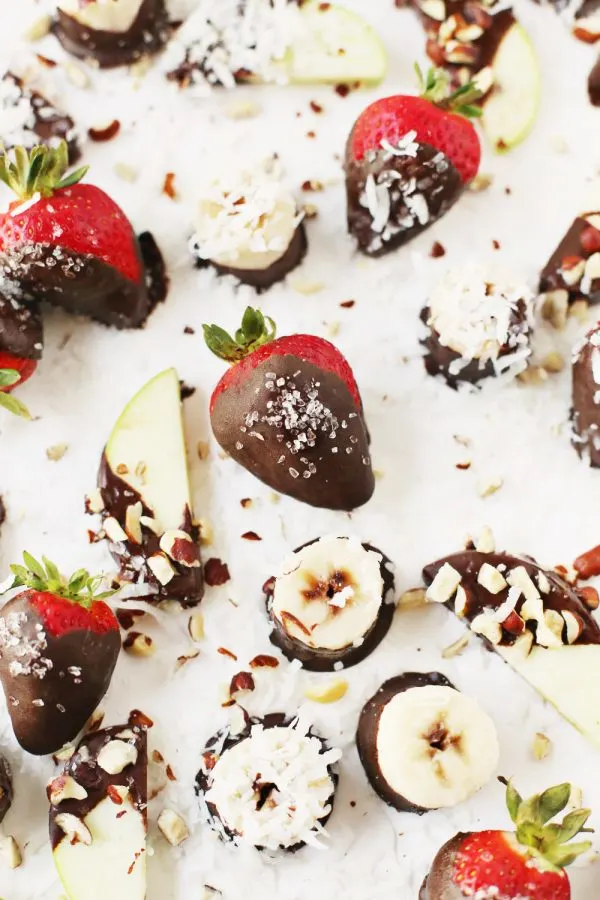 I'm pretty sure I'm not alone in my love for chocolate-covered fruit. There is just something so darn delicious about fresh fruit covered in a really good chocolate that makes people happy. Today, I'm in the business of making people happy! But we're taking it up a notch, making the most scrumptious homemade chocolate truffle fruit bites, coating them in all kinds of goodness like coconut and sea salt and we're snacking until our taste buds are really super happy. These yummy chocolatey bites make the perfect late summer dessert. You don't have to spend too long in a hot kitchen, they're made with my favorite chocolate truffle bars from Seattle Chocolates, they're a breeze to make in advance, and ideal for serving up at a backyard barbecue. Need more convincing? Yeah. I didn't think so.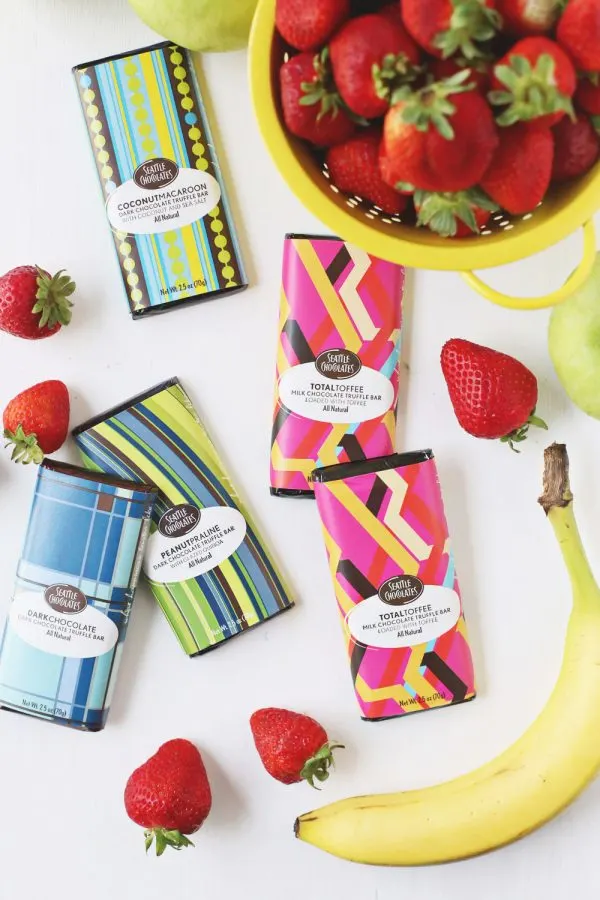 When I was thinking about making these fruit bites, I was definitely inspired by the chocolate flavors themselves. The Total Toffee is a super sophisticated take on a toffee bar, it's sweet and decadent and just so so good. (What is it about toffee that is so amazing anyway?) The Dark Chocolate is an absolute classic. Rich, smooth and definitely my perennial go-to favorite. On the other hand, the Coconut Macroon packs a bunch with real coconut and sea salt, giving it a slightly tropical flavor profile that I totally love. I am definitely not disappointed that I have a whole stash of chocolate truffle bars left over around the house!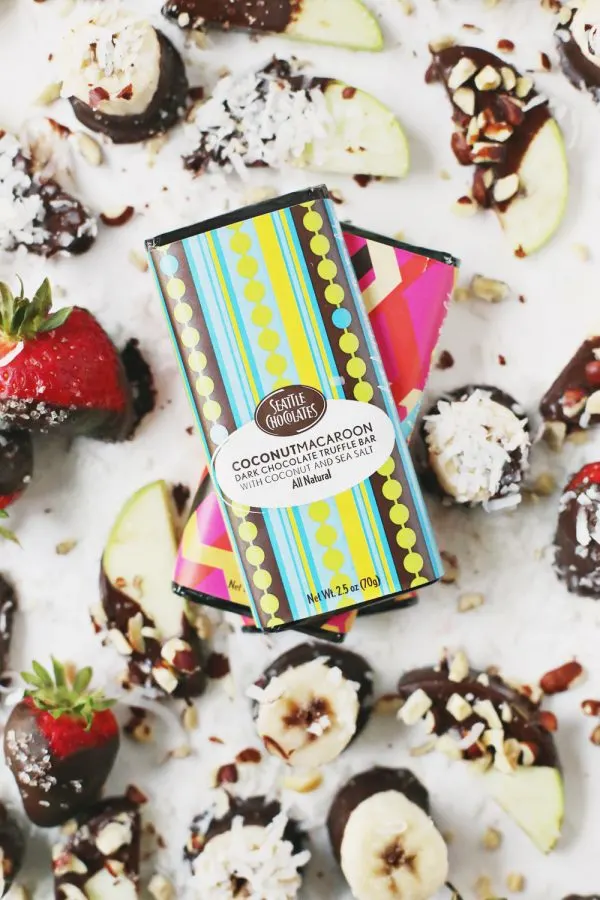 Seattle Chocolates Chocolate Truffle Bars in your choice of flavors (I used the Total Toffee, Peanut Praline, Dark Chocolate and Coconut Macaroon bars and could never possibly pick a favorite)
Assorted fresh fruit (like bananas, apples, strawberries, cherries, blackberries, apricots etc.)
Coconut oil
Assorted toppings and garnishes (such as coconut, sea salt, toffee bits, peanuts, etc.)
Parchment paper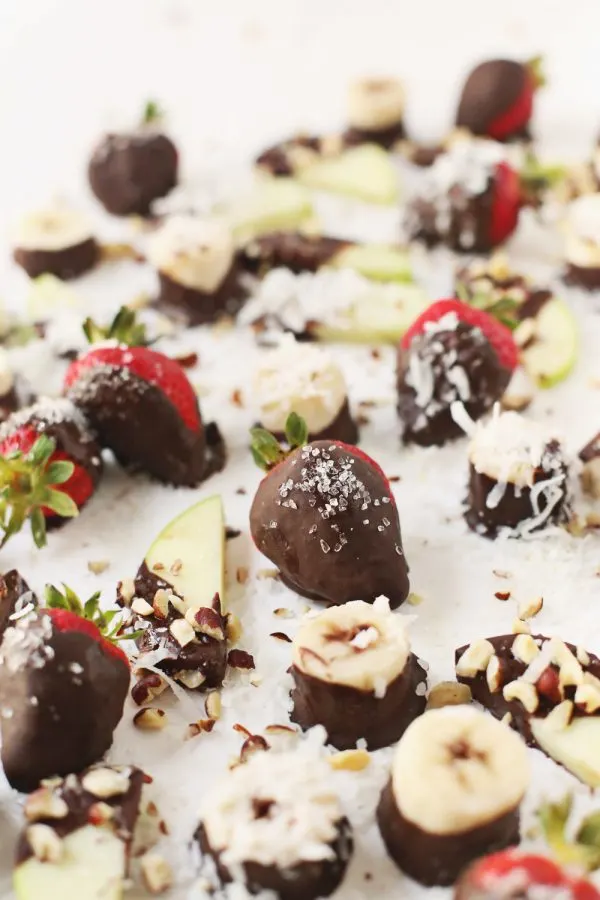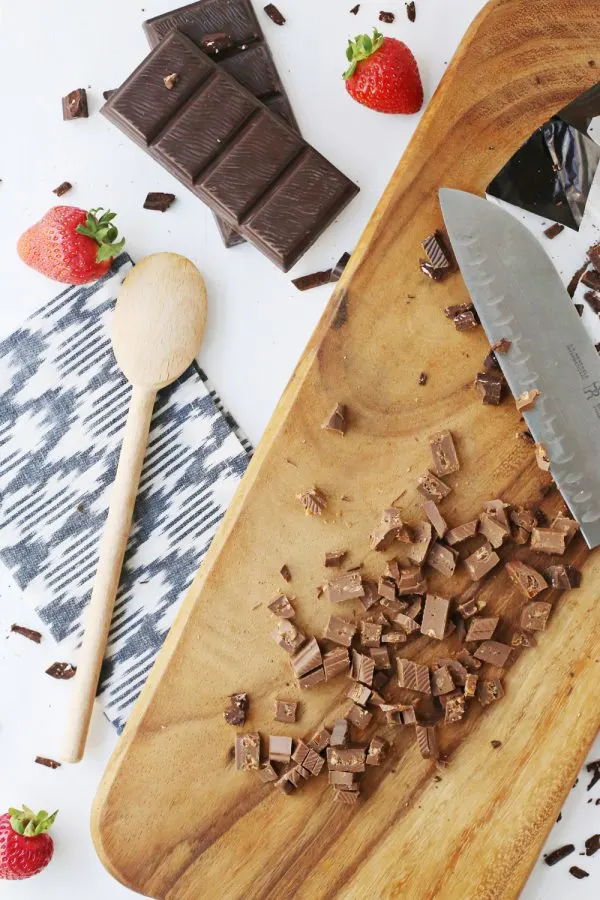 We get this party started by rough chopping the chocolate. (I love the Seattle Chocolates truffle bars for this, because they elevate the flavor profile way beyond the basic chocolate-dipped strawberry.) For every 1 cup of chopped chocolate (approximately two truffle bars) you'll need 2 tablespoons of coconut oil. Place both in a microwave safe bowl or over a double boiler and melt slowly, stirring often. The coconut oil helps the chocolate smooth out and create the perfect chocolate dip for your fruit. While your chocolate is melting, prep the fruit! Give everything a good washing and pat dry, then slice up your apples and chunk up your bananas to the desired size.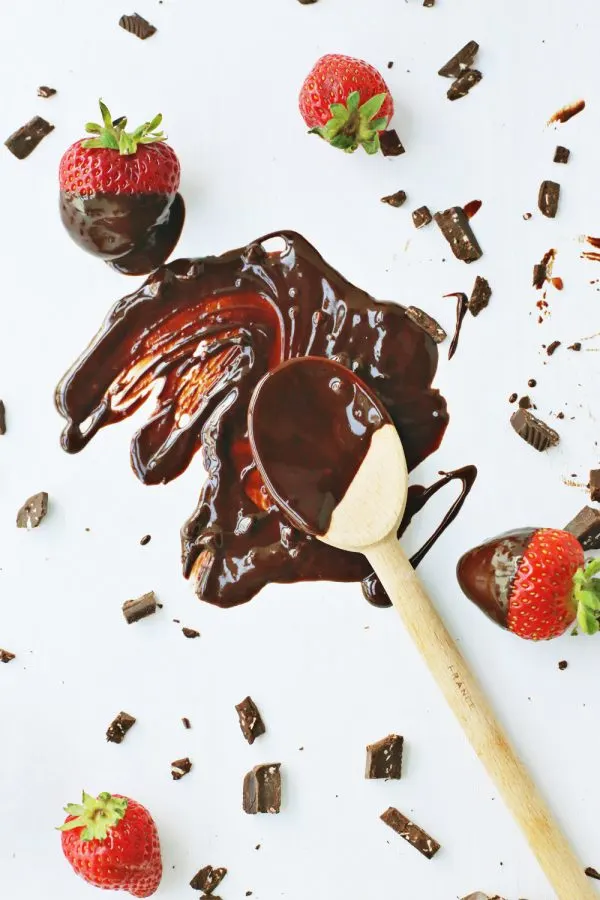 When the chocolate is melted, carefully dunk each piece of fruit individually then transfer it to parchment paper to cool. Once they're cooled slightly, it's time to top! I played off of the flavors of the Seattle Chocolates truffle bars with my garnishes and used things like coconut and coarse ground sea salt, but you can switch things up however you like. Bits of toffee, chopped peanuts, you name it! Transfer the fruit to the fridge and serve chilled.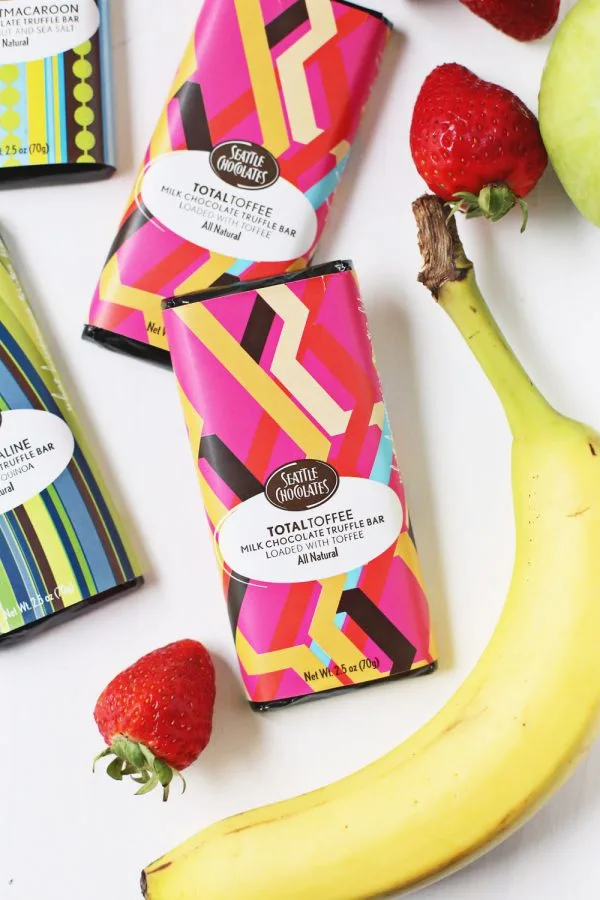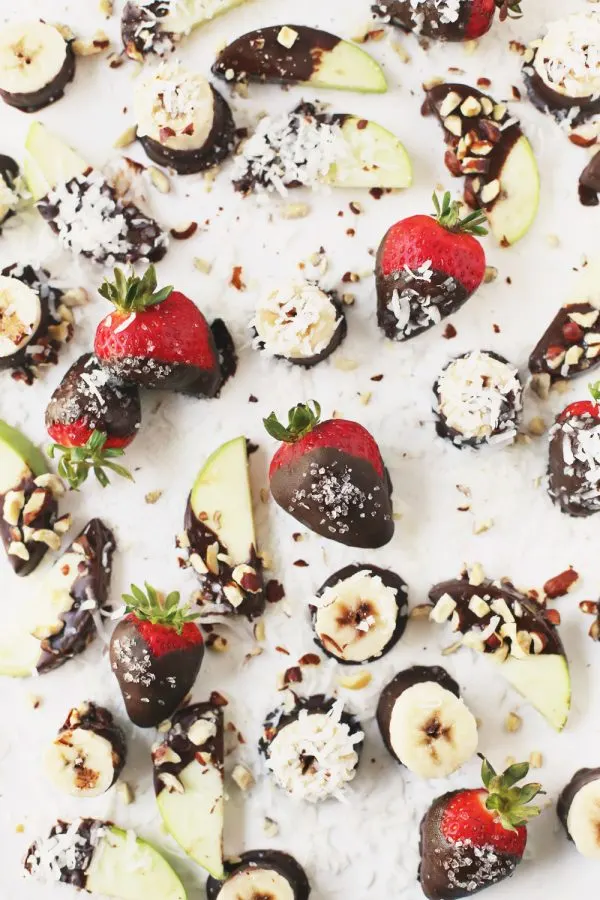 These bites will stay fresh in the fridge for a couple of days, especially if you give the apples a splash of lemon juice before dipping to keep them from going brown. You can prep in advance if you want to serve them up to guests or at a party. All of that noted, it's also totally ok to eat them immediately and not share with anyone at all, because they're really delicious and you deserve a little treat! For more chocolate-inspired ideas and recipes, be sure to follow Seattle Chocolates on Instagram, Pinterest and Facebook because they make really yummy chocolate.


[Design, styling + photos by Cyd Converse for The Sweetest Occasion.]
This post was sponsored by Seattle Chocolates. Read more about our editorial policies.