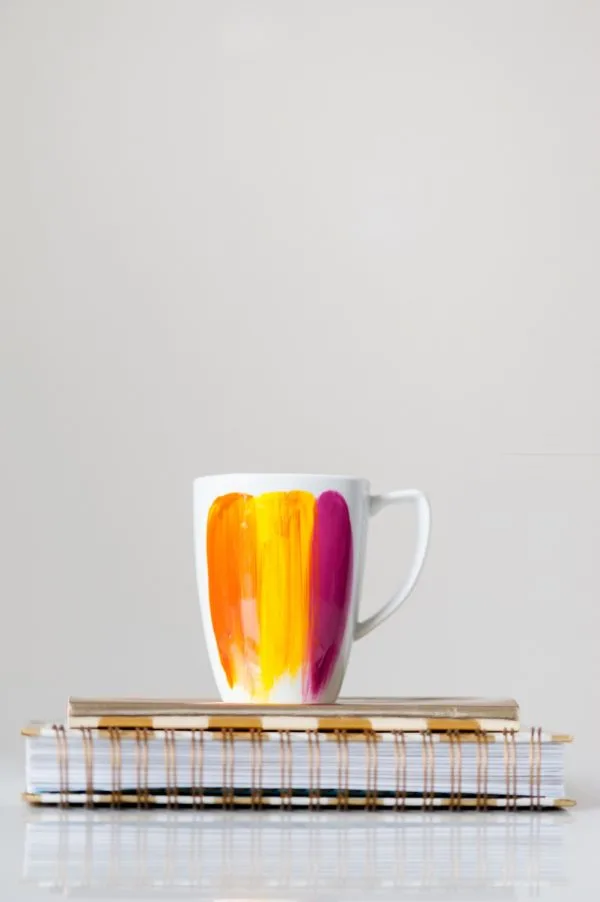 If you've started to notice that I have a thing for DIY mugs (as previously evidenced here, here and here), well, you'd be right. Hopefully you're into mugs, too, because I have a few more tutorials up my sleeve in the coming months, although I promise not to inundate you all at once. And if you're looking for a super quick and easy project, today is your day! This might be one of the easiest DIY ideas I've shared yet. We're talking a bold, colorful abstract brushstroke mug that is fun, modern and totally dishwasher safe. We're checking all the boxes today, friends!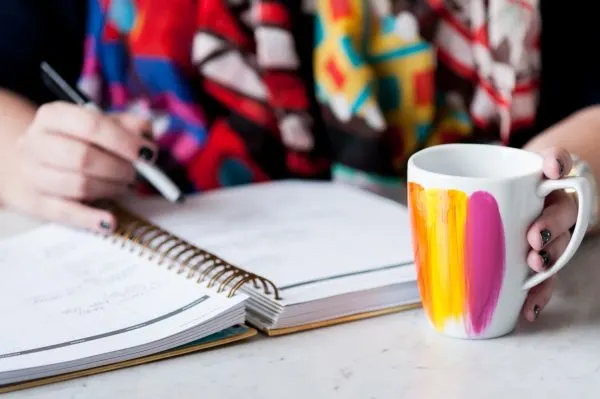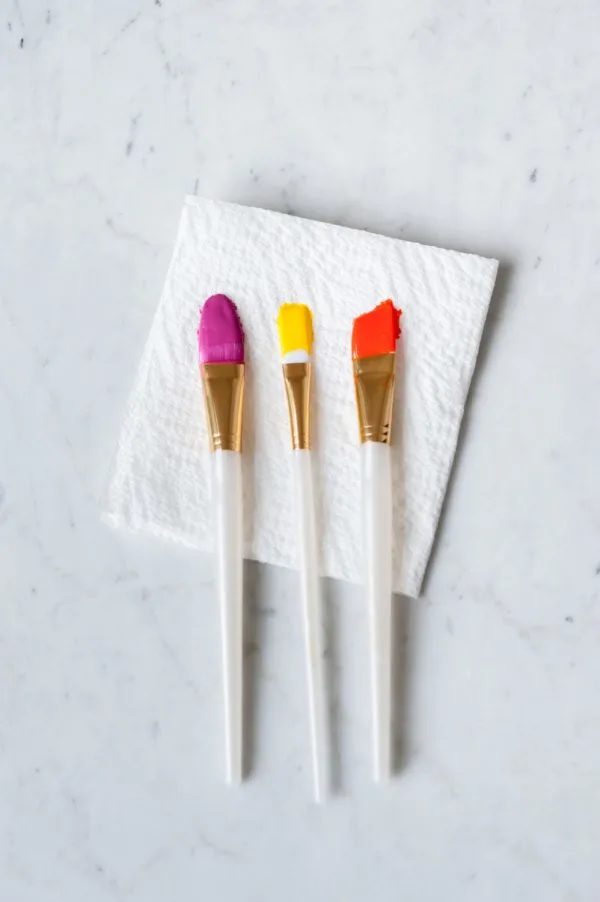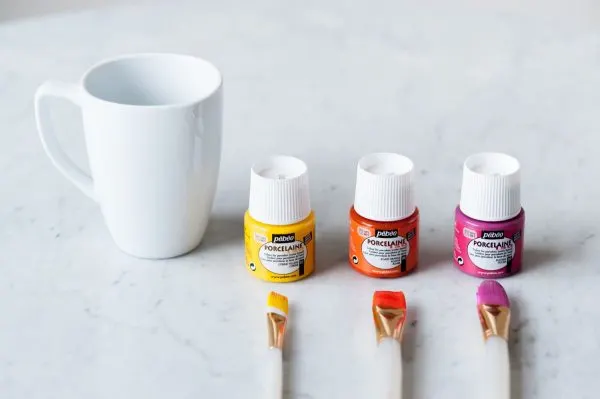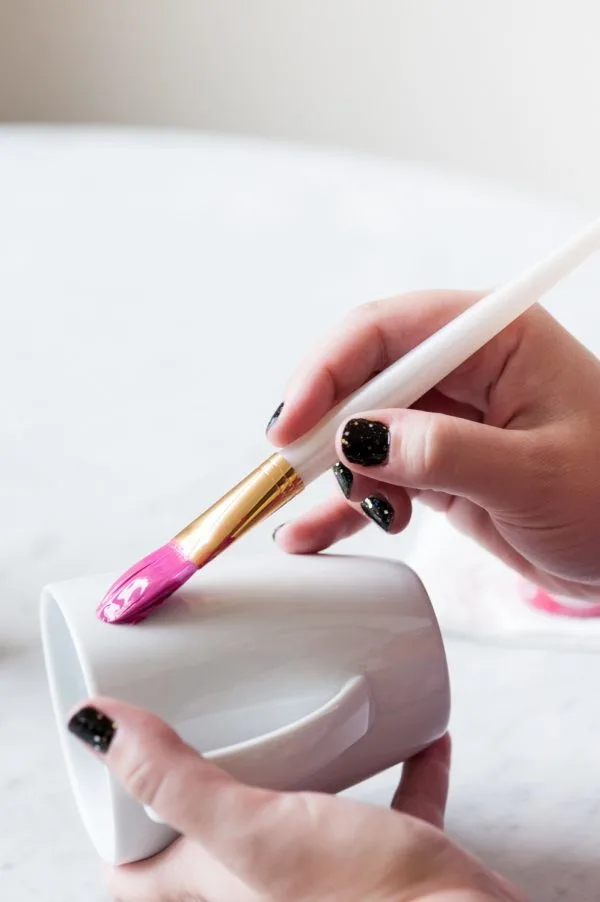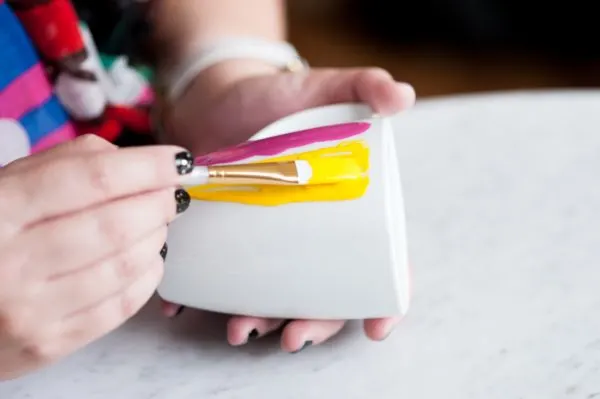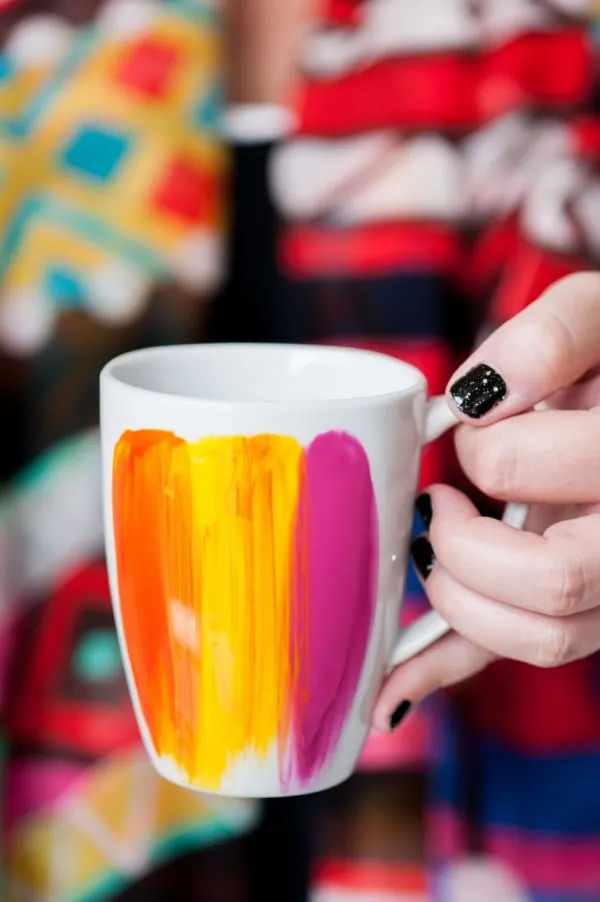 Be sure to start with a clean, dry mug. You'll also want to review all of the manufacturer's information about your particular paint and the requisite baking/curing times before getting started. Then the process is super simple! Using a clean craft brush, start with one of the outermost stripes. Simply dip your brush into the paint, wipe off an excess, and drag it along your mug to create a stripe. Next I did the other outermost stripe, before following up with the third stripe in the middle. If you use a different brush for each color (versus cleaning between colors and using only one brush), you'll be able to go back through and clean up your stripes a bit. You can keep reworking the paint until it starts to set up – once it starts to get a little thicker, you'll want to stop fussing with it at that point. Don't use too much paint as it will drip, but also don't fret too much if the colors meld a bit. I think it looks prettier that way! When you're done, allow the paint to dry (typically porcelain paints require 24 hours of drying time) and then cure in the oven as prescribed by the manufacturer. Then you're all done! And, yes, these bad boys are dishwasher safe.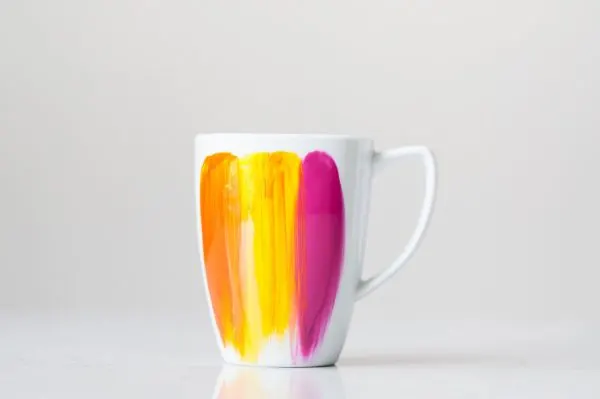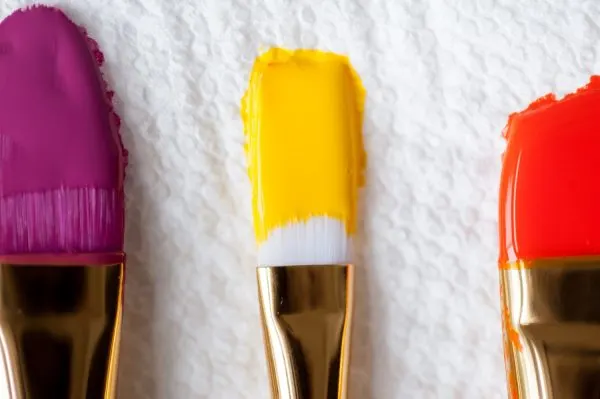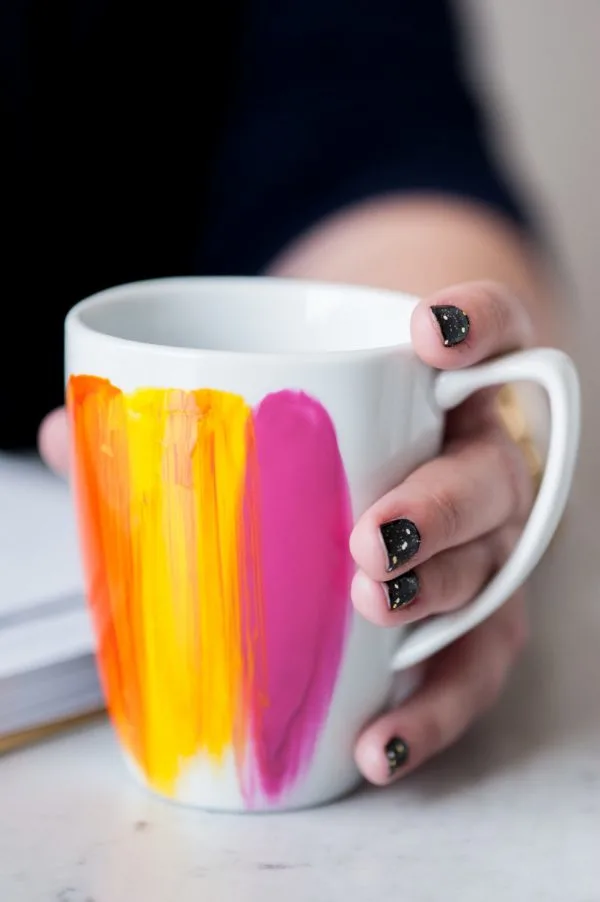 As tends to be my M.O., I was all about the bright, bold colors here, but keep in mind that porcelain paint comes in loads of different shades so you can customize your mugs however you like. I think they'd make really cute shower favors, bridesmaids gifts or even a cute back to school gift for your little one's teacher. (Just don't forget to include a bag of their favorite coffee or tea!) Feel like making some mugs or feeling otherwise crafty? I'd love to take a peek! Use the hashtag #thesweetestDIY on Instagram so I can see!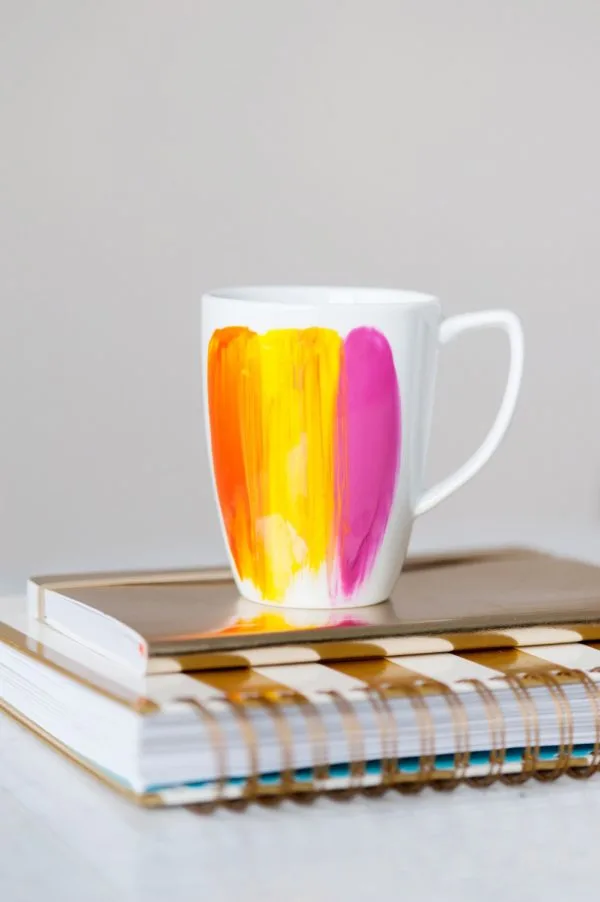 [Art direction + styling by Cyd Converse | Photos by Alice G. Patterson for The Sweetest Occasion.]
The fine print: Please link with love! As with all of our posts, DIY projects featured on The Sweetest Occasion may not be copied, distributed or reproduced without express written permission. Love and links are always appreciated! If you'd like to share a maximum of 1 – 2 images from this post, please link to this post directly for the DIY tutorial and do not include the instructions in your own post. Thanks so much! xoxo