This post was sponsored by Valspar. Thank you for supporting the
sponsors that help make The Sweetest Occasion possible!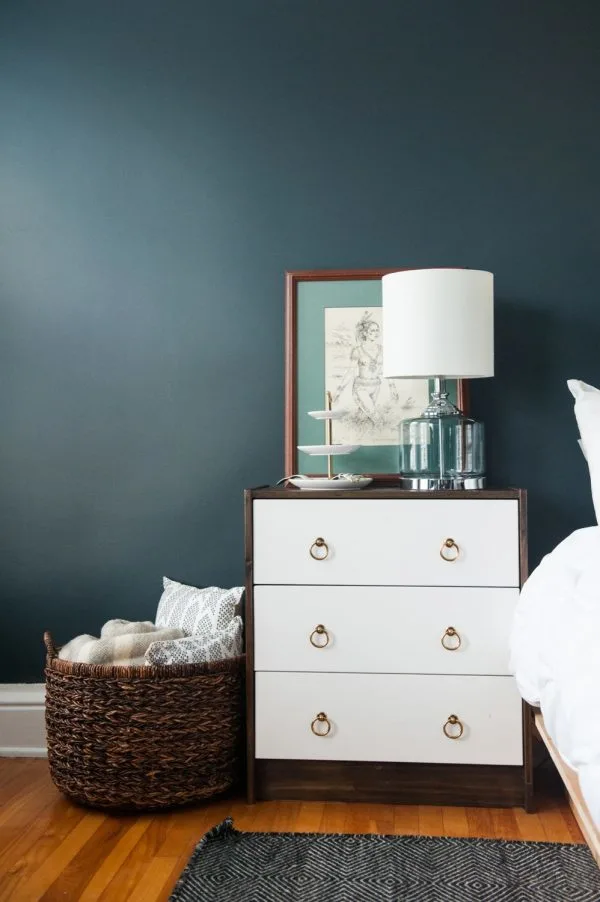 The week between Christmas and New Year's Day is always one where I start thinking about the year ahead. I think that's a pretty natural tendency for a lot of us following the craze of the holiday season. To start mulling over resolutions, setting goals, wanting to get organized and in general seeking a sense of renewal as a new year kicks off. As we prepared for the baby's arrival, I was a flurry of nesting and organizing and decorating, but I definitely have a handful of projects I'll be tackling early in the year. Today I wanted to share some of our progress around the house since moving late summer with a mini home tour. I'm also sharing three easy tips for choosing a paint color palette for your entire home! I know choosing paint colors can be a really daunting task for some people so hopefully this will give you a few ideas for making the process easier as well as give you the inside scoop on some of my current favorite paint colors! You know by now that I've become a total Valspar junkie so all of these rooms were painted with Valspar Optimus, available at Ace Hardware, which is hands down my favorite paint formula.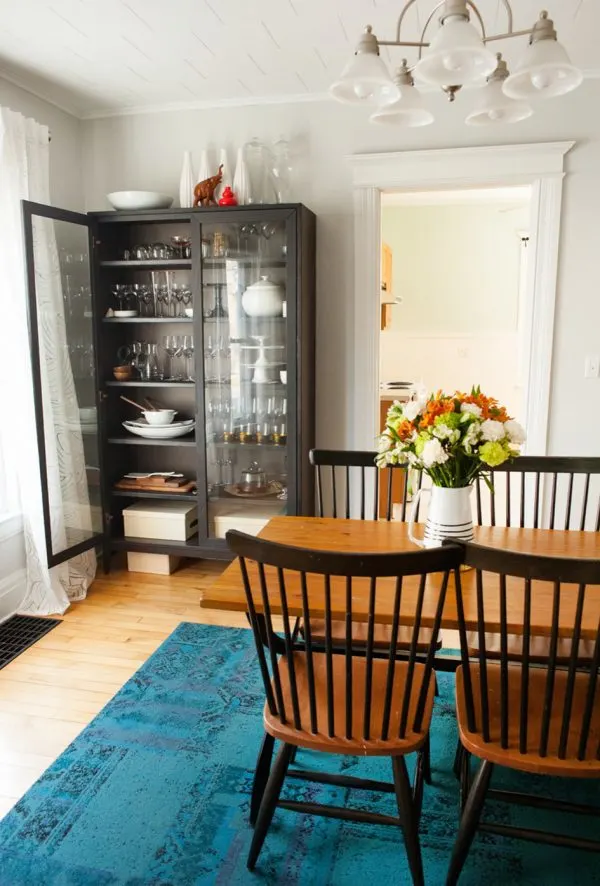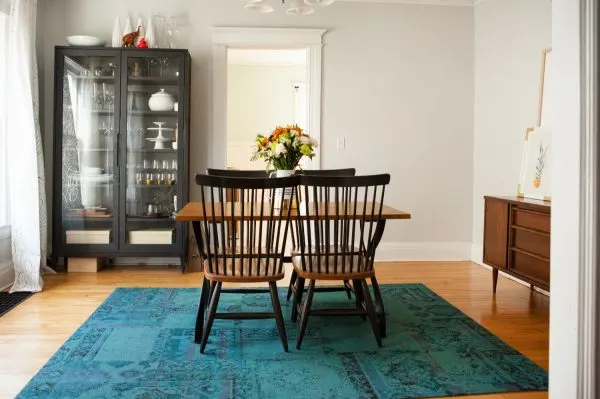 Choose a Neutral Base
I love using one great neutral for all of the main rooms throughout a home. Think gray, taupe, ivory or beige. As a rule, using a single shade throughout most of your public rooms allows for great flow and creates an open, airy feel versus visually chopping up your house with different colors every time you move from room to room. My favorite gray shade at the moment is Modern Gray 25-1B by Valspar, available at Ace Hardware. It's an amazing mid-tone gray shade that doesn't read too cool (blue or purple) or too warm (yellow or brown.) We've used it throughout our living room, entry, dining room and hallways, and paired with the tall ceilings and white trim it's just stunning.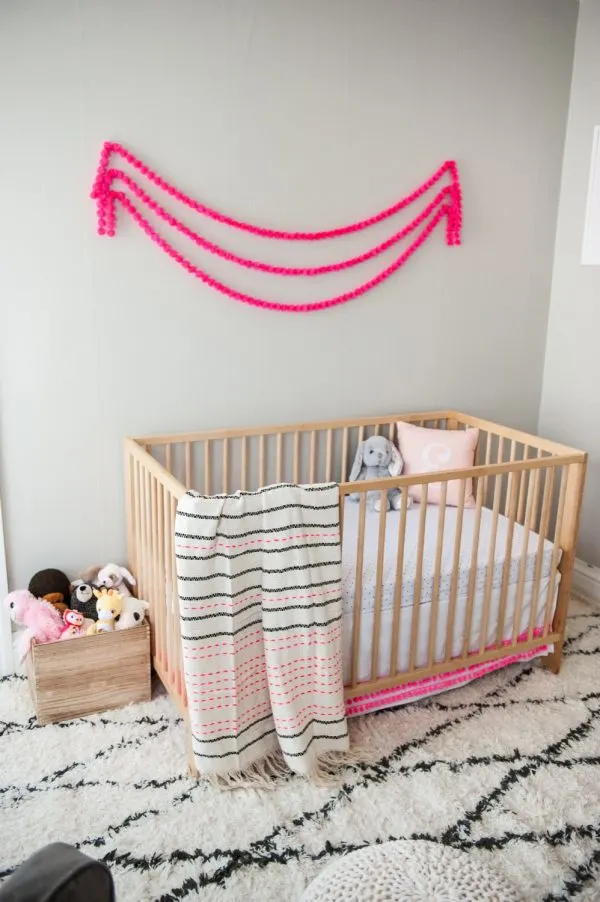 Think Monochromatic
Once I have my neutral selected for all of the main rooms in our house, my next step is to add a bit of interest to our overall paint color palette with soft, subtle shifts in color. In our current home, our kitchen is located at the back of the house and you can see a peek of it from both the dining and living rooms. I loved the idea of changing up the color in that room, but I still wanted something light and airy to keep everything feeling really wide open so I chose Cool Mint VR079D also available at Ace Hardware. The hint of watery blue is gorgeous with the gray in the other rooms. Likewise, upstairs in the nursery (which I'll be sharing a full, super detailed tour of soon), I went with another neutral, but this time I went a bit darker and a bit warmer with Moon Shot VR095D. It's a really lovely warm gray that provided the perfect backdrop for all the bright colors I wanted to work into our little girl's room while at the same time not overwhelming the tiny little room.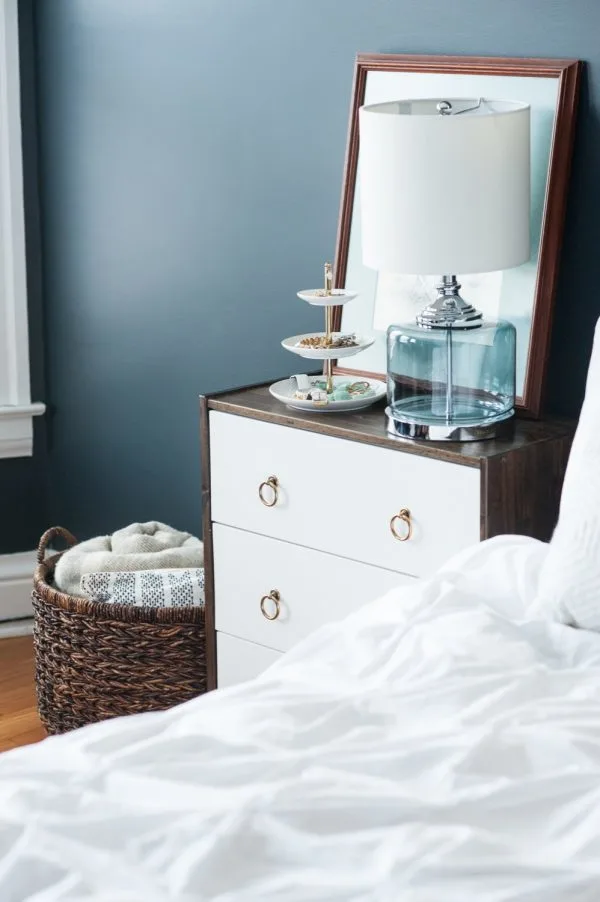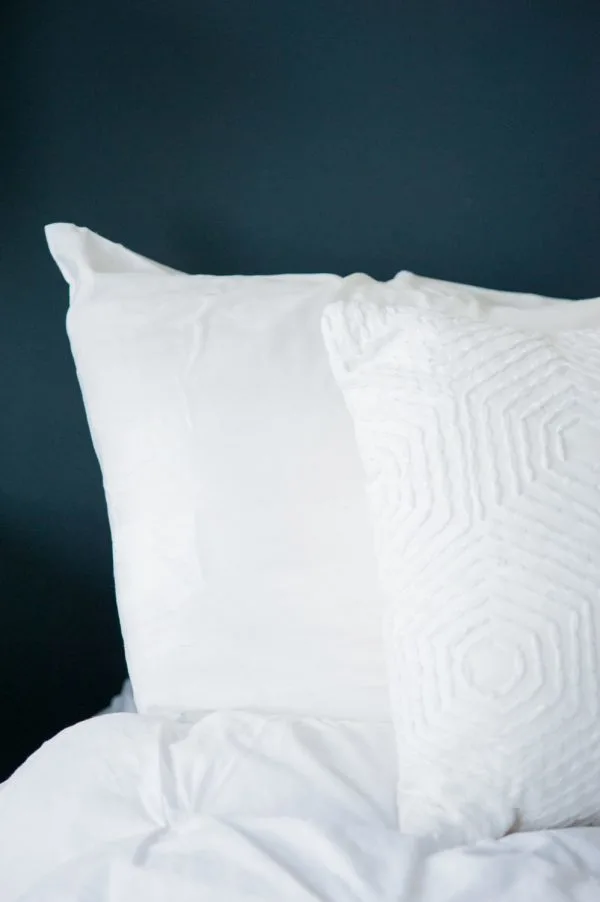 Take a Risk
After preaching about neutrals and how they're my favorite (I love how they allow you to work so much pattern and texture into a room without things getting too crazy), my final piece of advice is to shake things up and take a risk! Usually I like to do this in a bedroom or a tiny little bathroom or some other room where it's completely unexpected. In this house, that place is our master bedroom where we went with Sooty Lashes VR115A from Valspar's Color Trends 2016 palette. Hands down, this is one of my favorite paint colors of all time and I'm so glad we took the risk in going dark. I always love dark bedrooms in theory, but I tend to stick to something soft and light. (Remember our last master bedroom?) This color is dark, moody and inky, reading blue, teal or gray depending on the time of day. Our room is really large and paired with our existing white bedding and black rug along with the blonde hardwood floors, the final look is killer. When in doubt, take a risk! Chances are you'll love it, but if you don't it's easy enough to switch things up and start over, which is the beauty of paint as a design tool.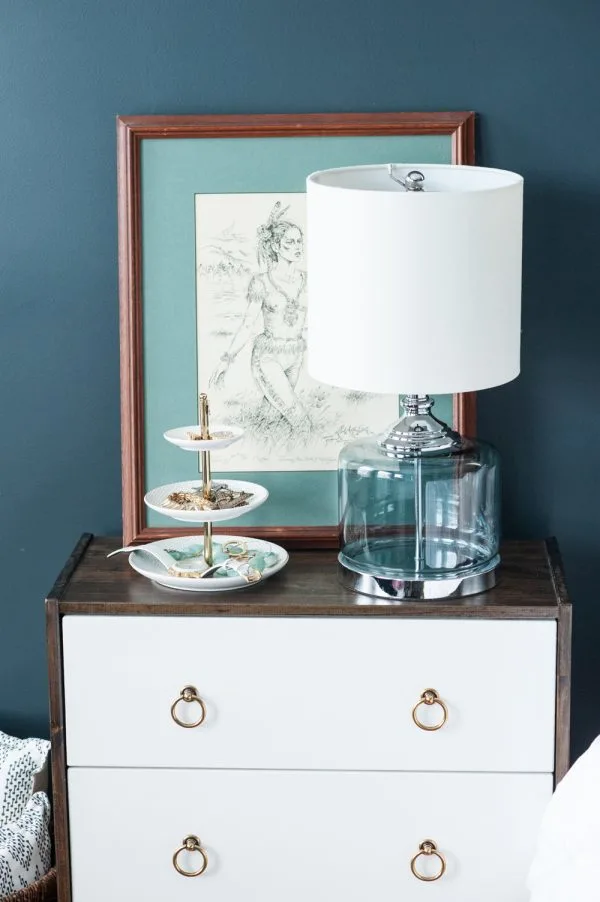 [Photos by Alice G. Patterson for The Sweetest Occasion.]
Dining Room – Paint color is Modern Gray 25-1B by Valspar, available at Ace Hardware | China cabinet from IKEA | Rug c/o FLOR | Table from Pier 1 Imports (10+ years ago) | Buffet is vintage | Chairs found on Craigslist | Curtains from IKEA | Large yellow art print c/o Minted | Pineapple print by Ez Pudewa | DIY gold leaf frame
Kitchen – Paint color is Cool Mint VR079D by Valspar, available at Ace Hardware | Kitchen measurements art print by Whimsy & Spice
Nursery – Paint color is Moon Shot VR095D by Valspar, available at Ace Hardware | Crib from IKEA | Crib skirt + blanket c/o Land of Nod | 'E' pillow c/o Land of Nod | Rug c/o RugsUSA | Crib sheet + wooden toy crate from Target | Pouf from Amazon
Master Bedroom – Paint color is Sooty Lashes VR115A by Valspar, available at Ace Hardware | Bedding by West Elm | Jewelry stand from Target | Art print by Paul Lee | Throw pillows + basket from Target | Rug from RugsUSA | Lamps from Christmas Tree Shops | Nightstands from this IKEA Rast hack tutorial
This post was sponsored by Valspar. Read more about our editorial policies.