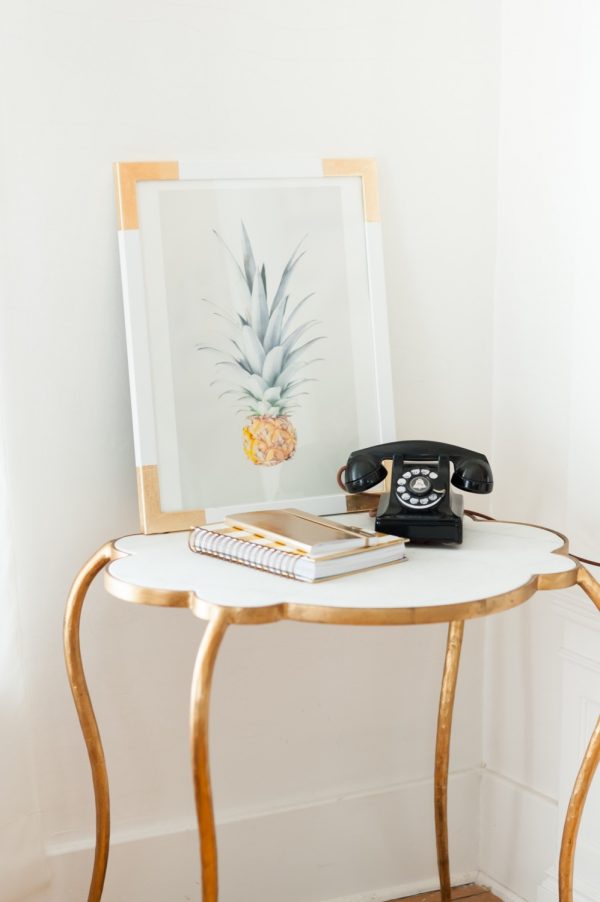 Ever a lover of all things gold leaf, I recently decided to jazz up a plain, simple white frame with a bit of a metallic touch. I'd had this pineapple photograph print (by Ez Pudewa of Petit Pippin) for going on a year and a half (or honestly it may have been closer to two years) and wanted to finally get it framed and displayed somewhere in our house. Gold leaf seemed to be just the thing for making over an otherwise ordinary frame so I got to it! Disclaimer: I now officially want to gold leaf every frame I own. Follow along for the step-by-step tutorial!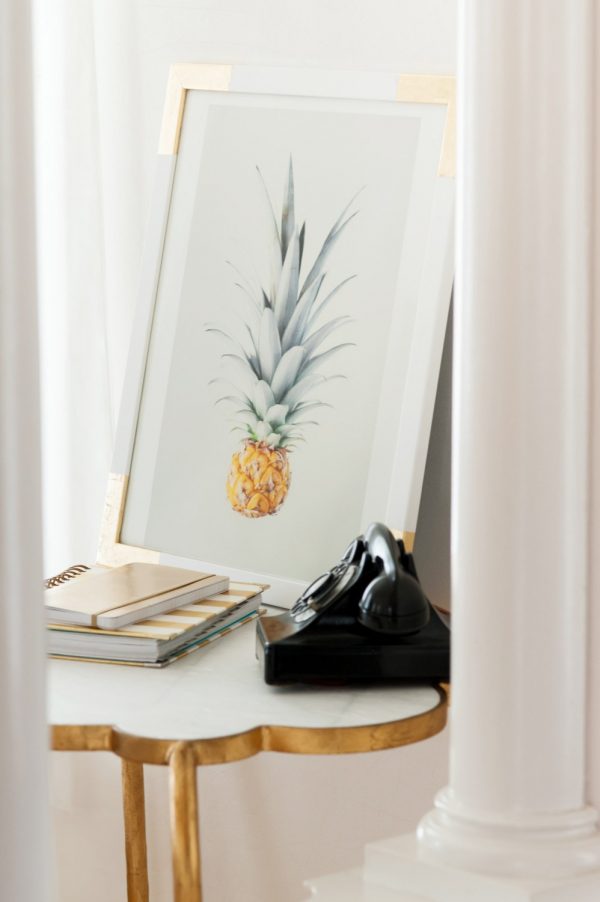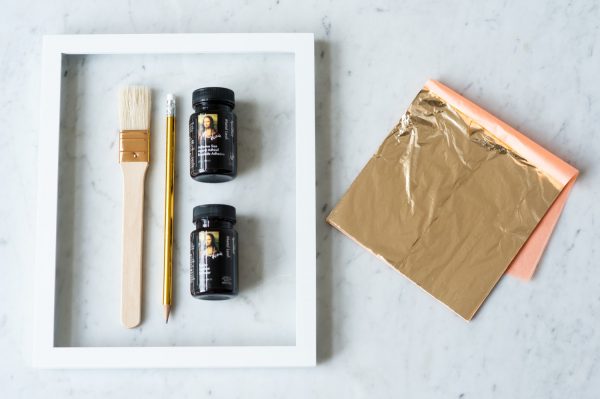 Gold leaf sheets
Gold leaf adhesive
Gold leaf sealer
Pencil
Measuring tape or ruler
Painter's tape
Photo frame
Craft brushes
Photo or print (mine is this one)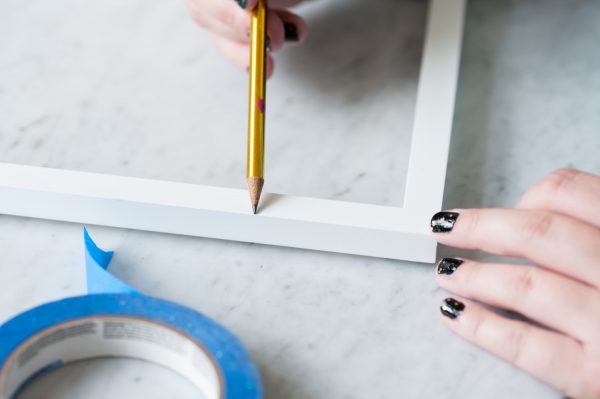 I opted to gold leaf just the corners of my frame and began by determining how far off the corner I wanted the gold leaf to go before getting started. You can frame more or less of the frame to suit your taste, then use a measuring tape and a pencil to measure and mark where you'd like to gold leaf with a pencil tick mark. In these photos I'm using a smaller frame for demo purposes in these photos, but for reference, in the finished photos my frame is 18×22 (picked up with a 40% off coupon at Michaels) and the gold leaf measures 4″ from the corner on each edge.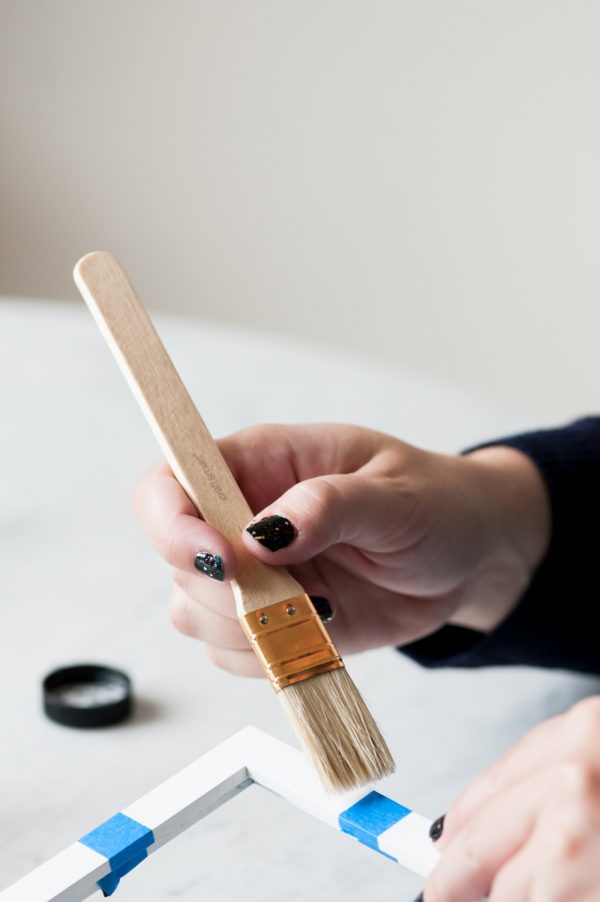 Using your pencil tick marks as a guide, mask off each corner with painter's tape. It's helpful to mark each edge with a tick mark when you're measuring so you can line up the tape and keep a nice, clean and straight line. Then use a clean paint brush to apply a thin layer of gold leaf adhesive and allow it to set until super tacky. Usually that's about 20 – 30 minutes, but it will vary depending on the manufacturer of your adhesive and humidity, etc.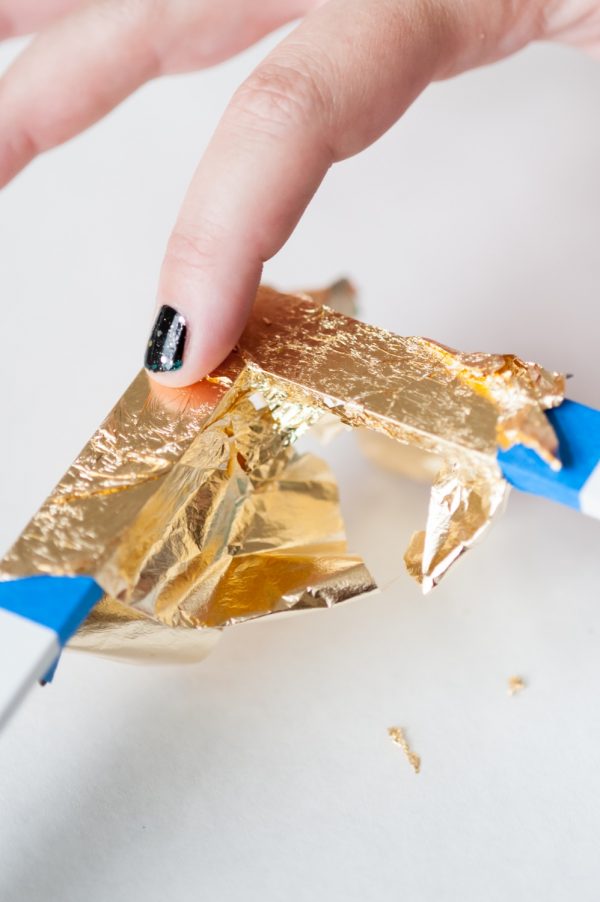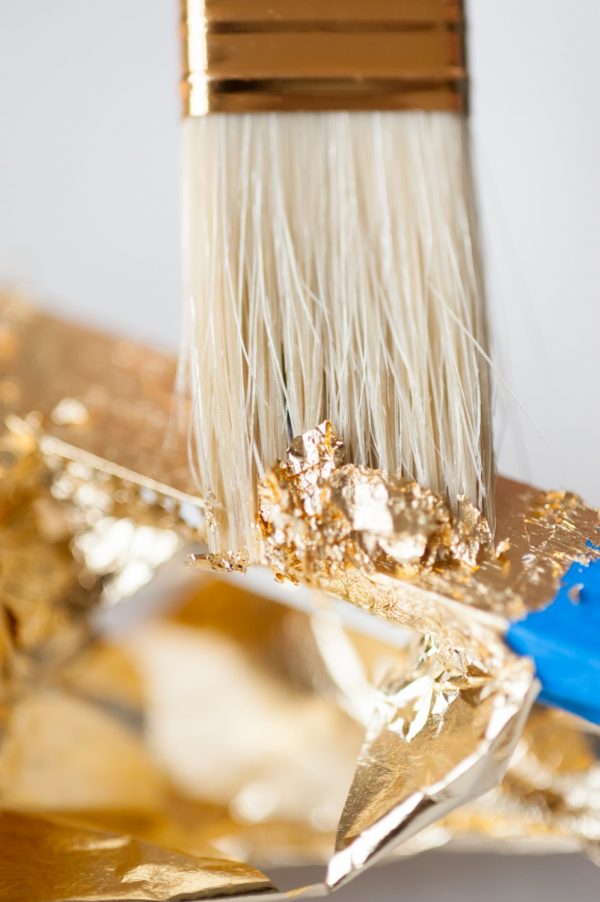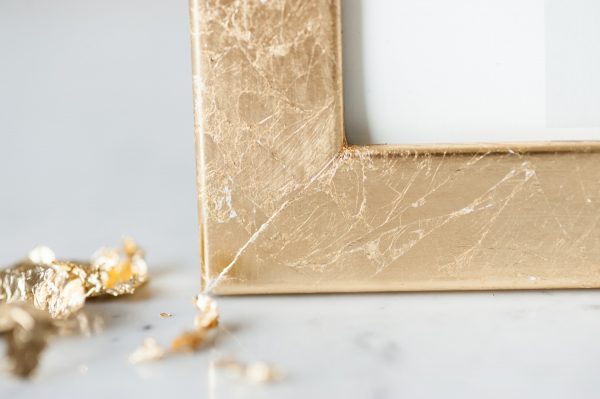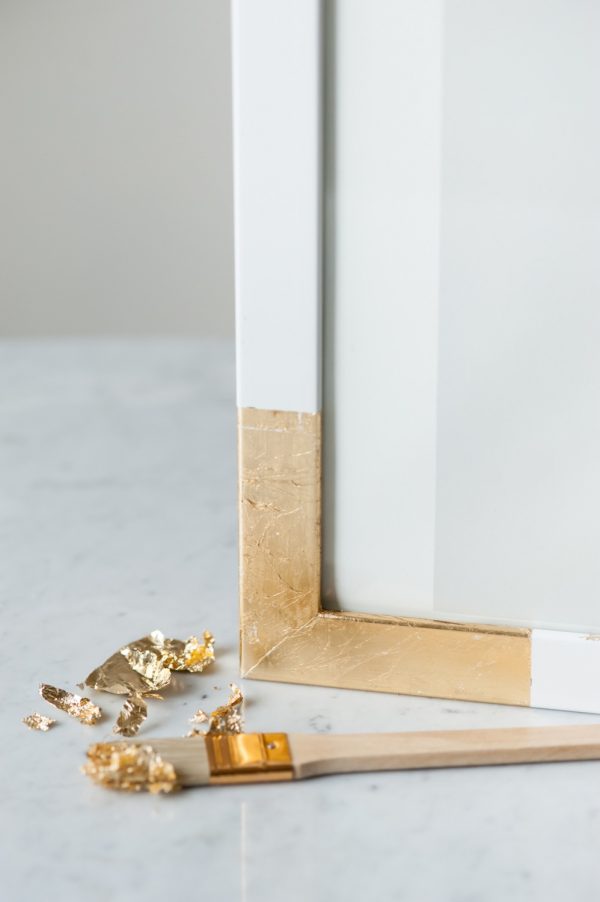 Next up is my favorite part – playing with the gold leaf sheets! Press a gold leaf sheet to the adhesive to cover the corner of your frame entirely. Use a second clean paint brush to lightly burnish it into the adhesive and to remove any excess. When each corner is covered in gold leaf, gently remove the painter's tape. Finally, carefully apply a very thin layer of sealant directly on top of the gold leaf and allow it to dry completely. Tip: I find removing the tape and then tracing over the gold leaf with the sealant works better than leaving the tape on for the final step as it results in a cleaner edge when the tape is removed. And that's that! Insert your print or photograph and show off your pretty new frame! DIY gold leaf frames for the win.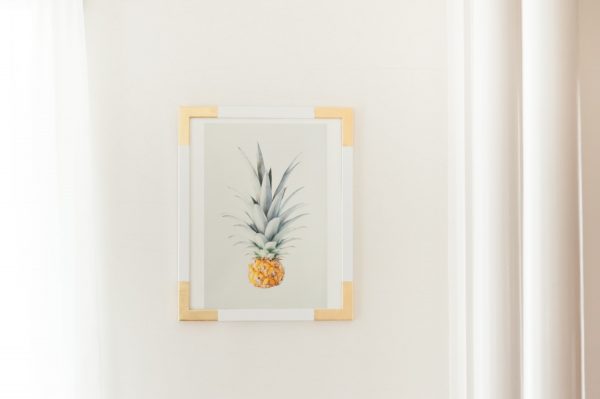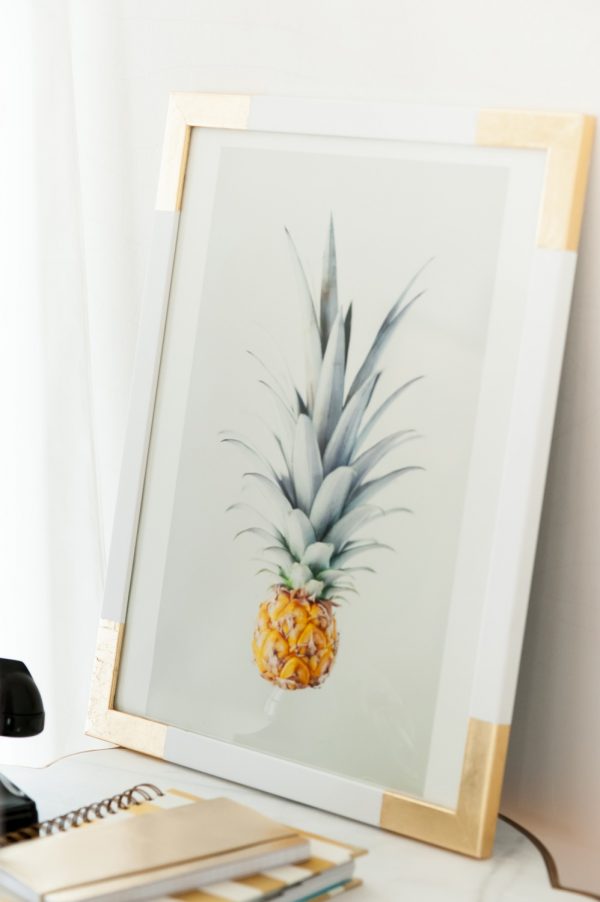 [Art direction + styling by Cyd Converse | Photos by Alice G. Patterson for The Sweetest Occasion.]
The fine print: Please link with love! As with all of our posts, DIY projects featured on The Sweetest Occasion may not be copied, distributed or reproduced without express written permission. Love and links are always appreciated! If you'd like to share a maximum of 1 – 2 images from this post, please link to this post directly for the DIY tutorial and do not include the instructions in your own post. Thanks so much! xoxo