[Photo by Paul Ferney for Oh Happy Day]
When we left off a couple of months ago, our newly renovated living room looked like this. Spoiler alert! Save for moving in our very old, very stained sofas, that is pretty much precisely how the room looks today. I'm even going to go so far as to share that we have yet to sit in this room and enjoy it for any length of time. Frankly, between both of our work obligations, juggling a very active baby and loads of social commitments (my sister's wedding, another friend's wedding, another friend's wedding, bridal showers and various other things ad nauseam), there has been zero time to do, well, anything around the house. As fall swiftly approaches, we are looking to change all of that though. It's time to get settled in and feel cozy in our house! We know we'll be spending a lot more time at home and inside in the coming months so we want to feel more comfortable as the cold weather months approach.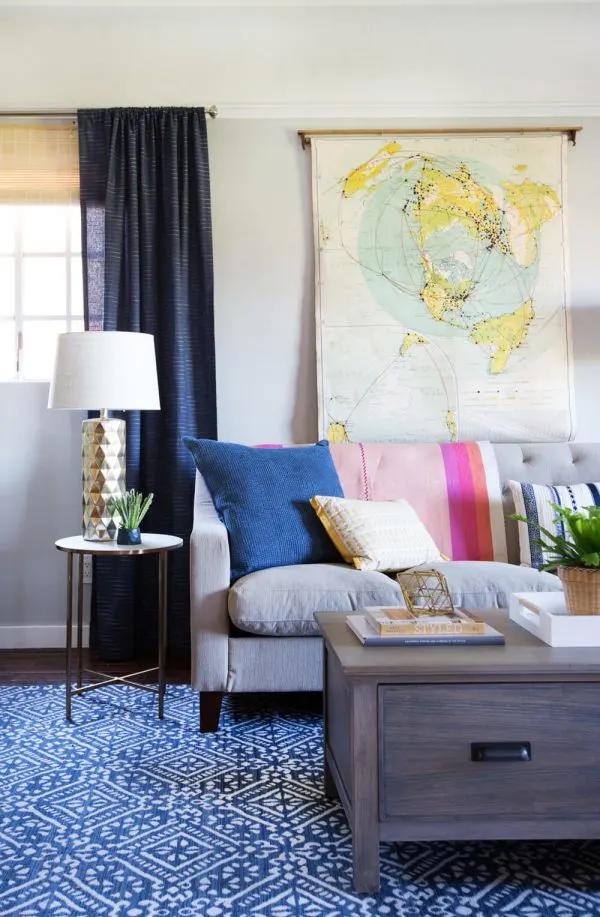 [Photo by Tessa Neustadt for Style By Emily Henderson]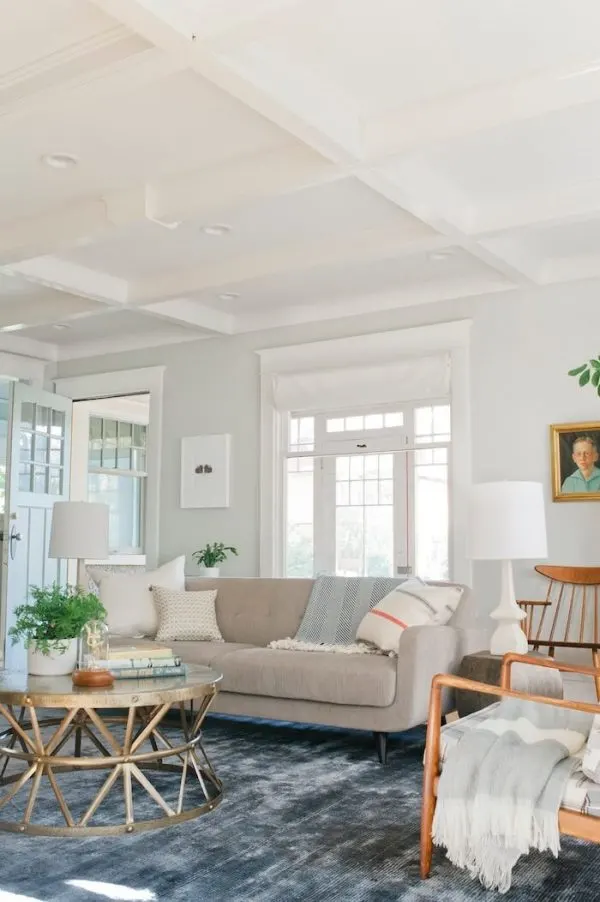 [Photo by Melissa Oholendt for Style By Emily Henderson]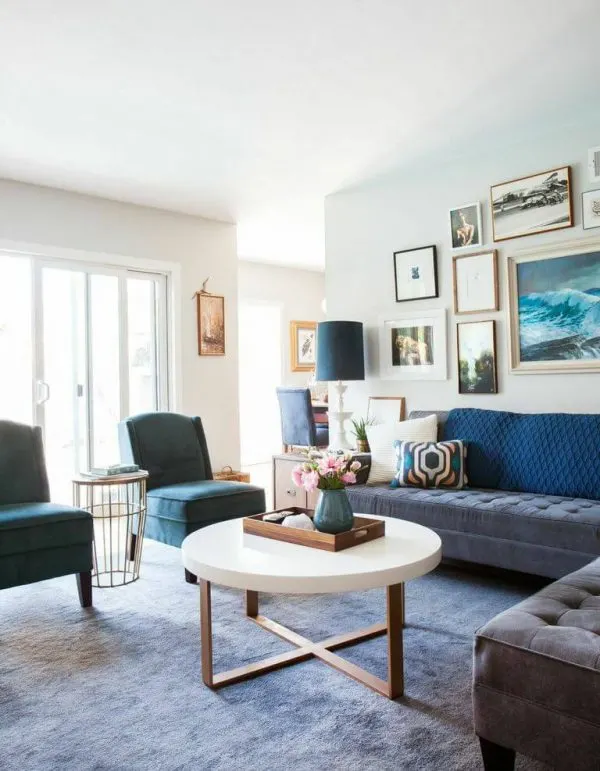 [Photo by Tessa Neustadt for Style By Emily Henderson]
Pretty much, we are looking to start from scratch in this room save for a few pieces. The room is very long, but not very wide (I wouldn't go so far as to call it narrow though), plus it has loads of openings to work around. That being said, it has a few design challenges, which I actually think are opportunities. Our current mix of furniture doesn't quite work functionally or aesthetically, so despite not having some magical huge budget to fill up the room with new and amazing things, we're really going to have to wipe the slate clean and get creative in here. I love a good Craigslist hunt though so I think we'll be ok! Today I wanted to start by sharing a handful of the spaces that are inspiring me as I get started. Later on I'll share a floor plan and a little bit of my thinking about how we'll arrange the room to accommodate our family. I want a space that feels appropriate for adults, but is also family friendly to allow for lounging, board game playing and a baby zone for toys and a little kitchen when she's ready for it. In the meantime, let's ogle over these pretty living rooms together, ok?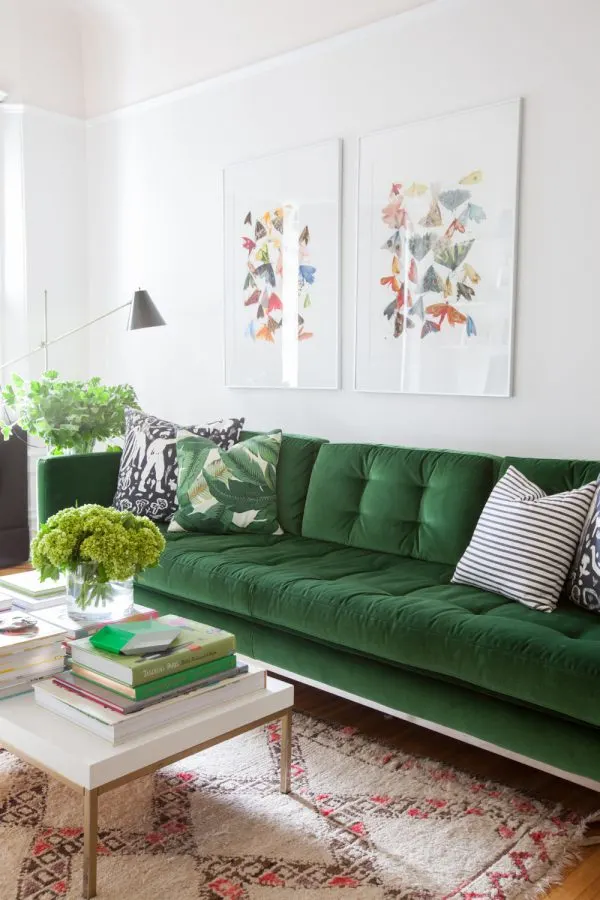 [Photo by Paul Ferney via A Cup of Jo]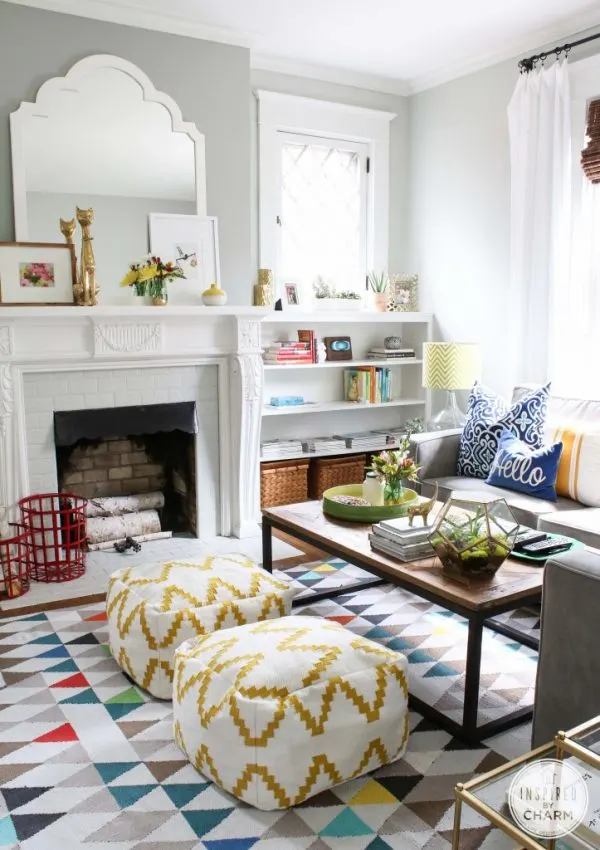 [Photo by Michael Wurm, Jr. for Inspired By Charm]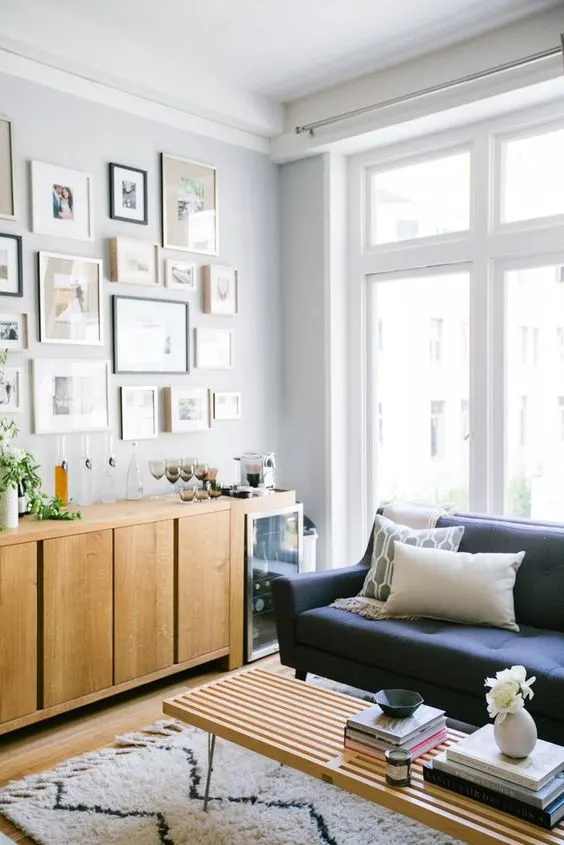 [Photo by Jessica Burke Photography for Rue ]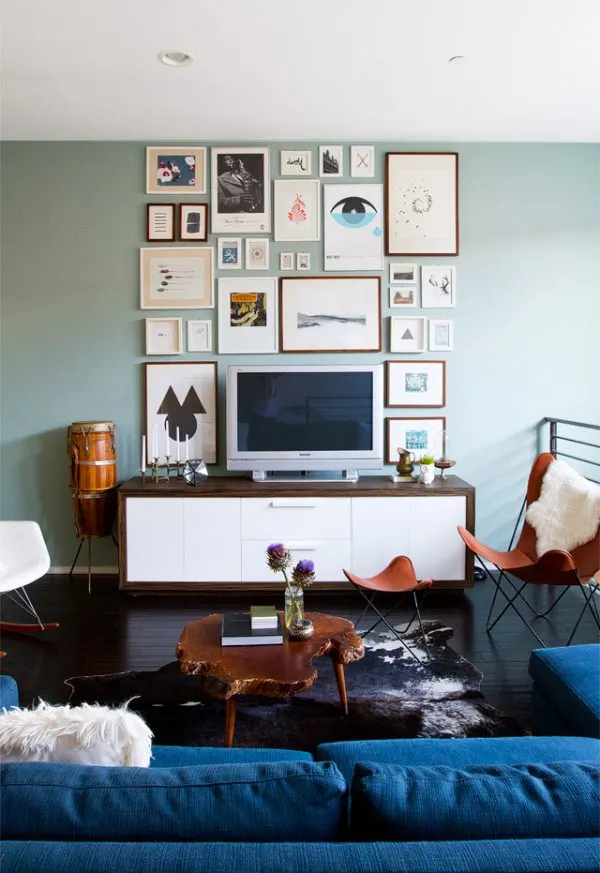 [Photo by Sarah Sherman Samuel]