This post was created in collaboration with V8. Thank you for
supporting the sponsors that help make The Sweetest Occasion possible!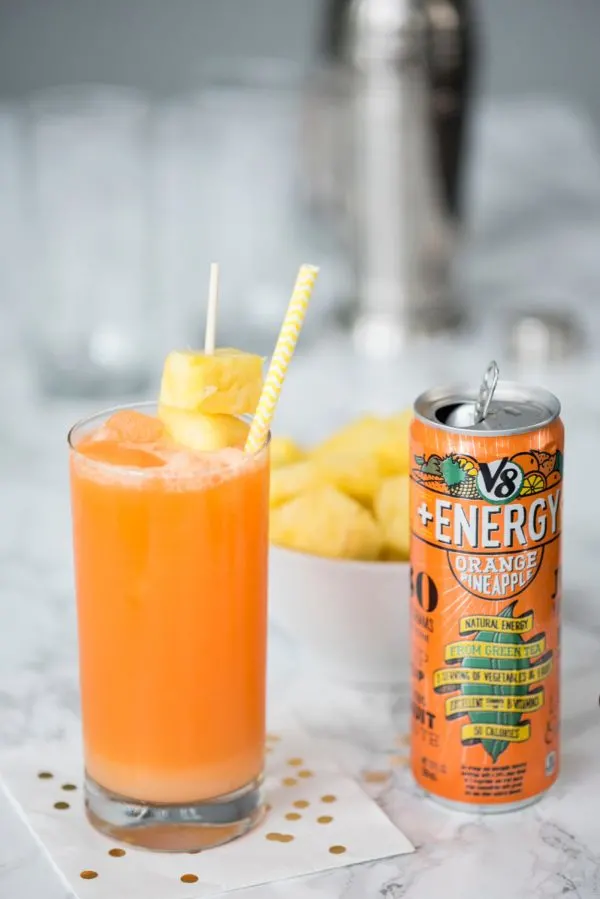 Ever a fan of fruity summer cocktails, today I present you with a trifecta of tasty tropical beverages! Inspired by long, hot summer days and the insanely delicious flavors of V8 +Energy, these drinks make for the absolute perfect pick me-up on a warm summer evening. I loaded them up with an abundance of fresh fruit garnish, topped everything off with cute paper straws and you're left with a cocktail as good a party in a glass, friends. So sit back, bookmark this one for this weekend's happy hour, and let's get to mixing!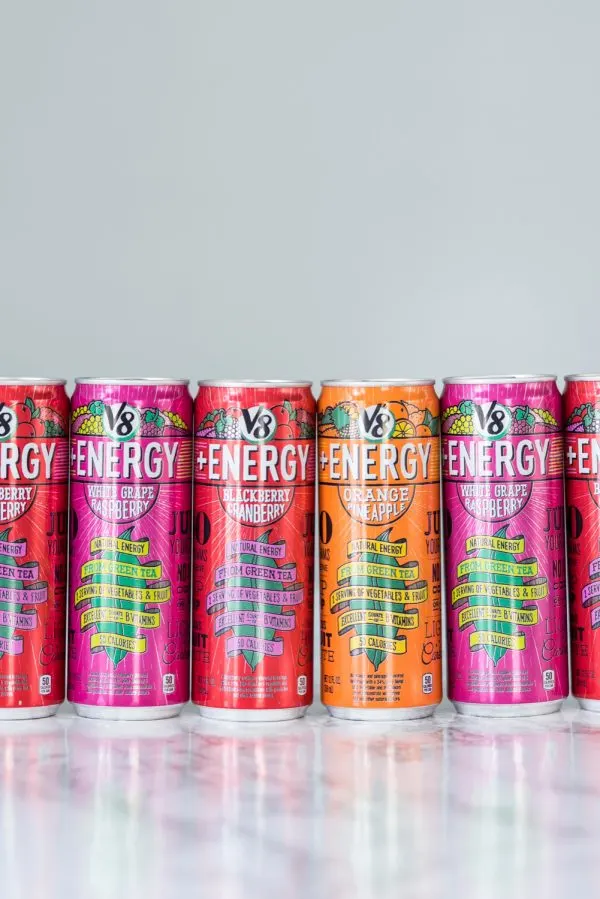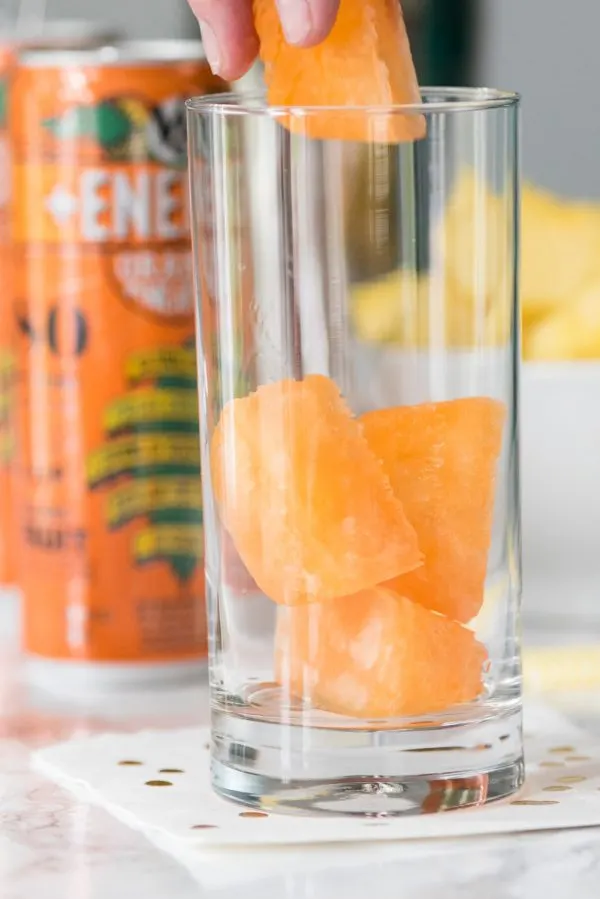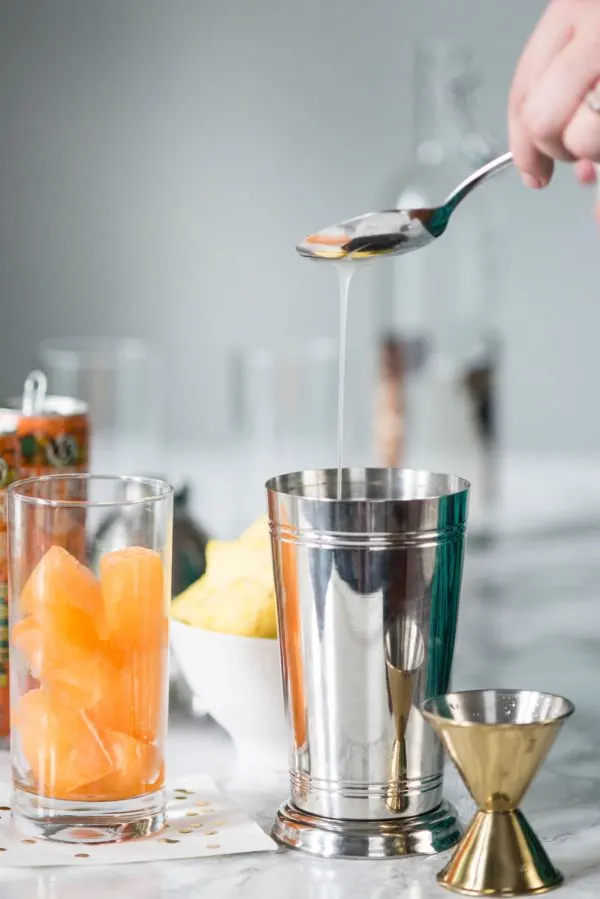 Made with deliciously blended veggies and fruit, and featuring the natural energy boost of green tea, V8 +Energy drinks offer up a seriously delicious alternative to traditional energy drinks. They aren't loaded with artificial caffeine, sugars or colors. They taste really really good. (Like fresh fruit!) They're a great way to add a little zip to your day without feeling guilty or gross about putting a bunch of junk in your body. Plus, they make insanely delicious cocktails. (Did I mention that part already?) For someone like me who can't drink anything labeled with the word "energy" without getting the shakes, these are a new favorite for me. I don't feel like my body is bouncing off the wall and they also just taste really refreshing. We're talking all the wins here, friends!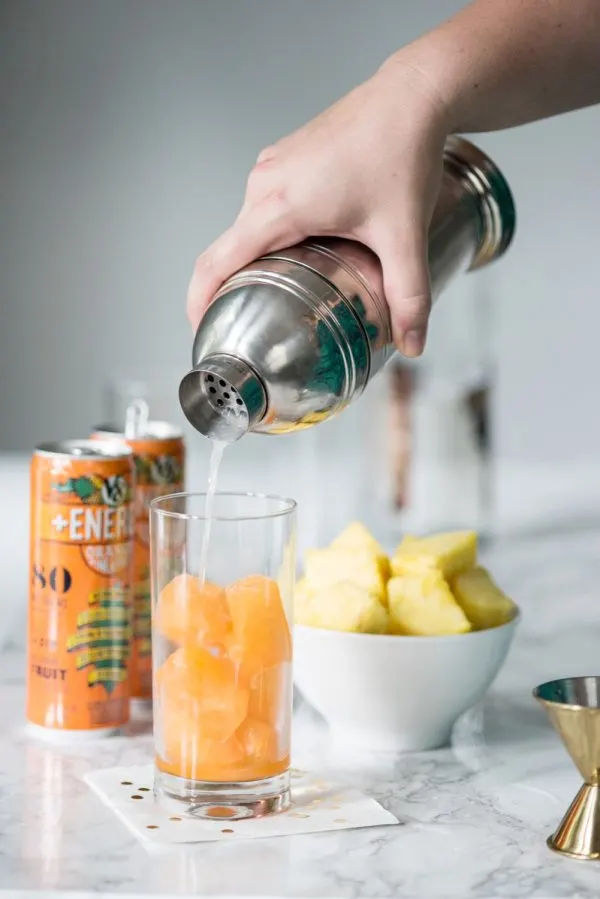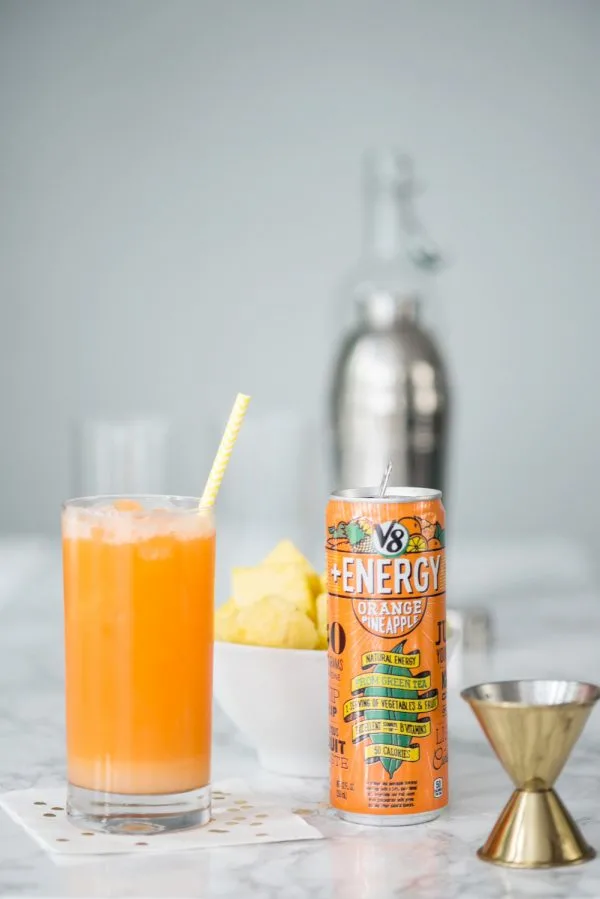 Orange Pineapple Fizz
Makes 1 serving
2 oz coconut rum
1 tablespoon cream of coconut
6 oz orange pineapple V8 +Energy
Orange ice cubes (optional)
Pineapple to garnish (optional)
To make orange ice cubes, fill an ice tray with orange pineapple V8 +Energy then allow them to freeze for 4 to 6 hours, or overnight. To make the cocktail, add 2 oz of coconut rum and cream of coconut to a cocktail shaker with ice and shake vigorously. Pour into a cocktail glass filled with orange ice cubes. Top with V8+ Energy and stir to combine. Garnish with fresh pineapple before serving.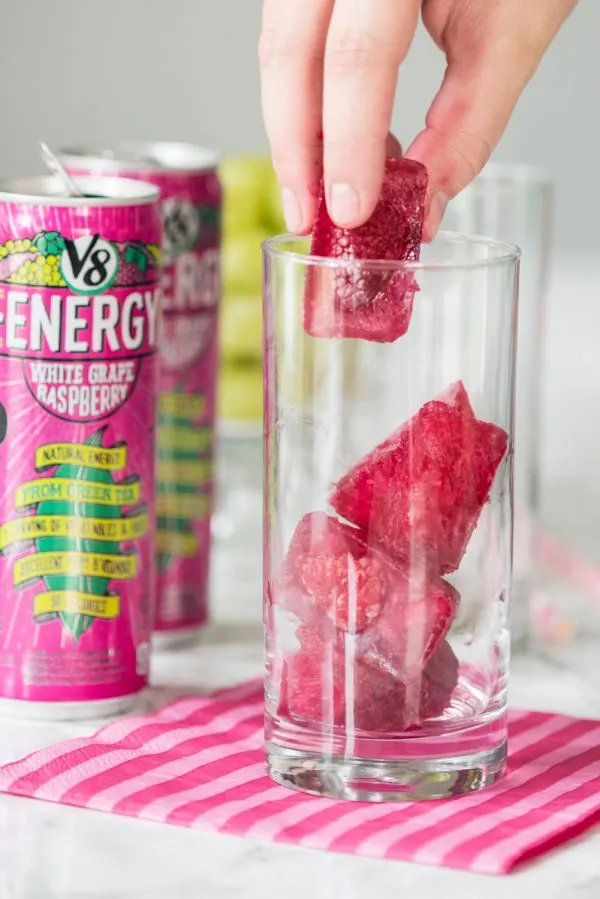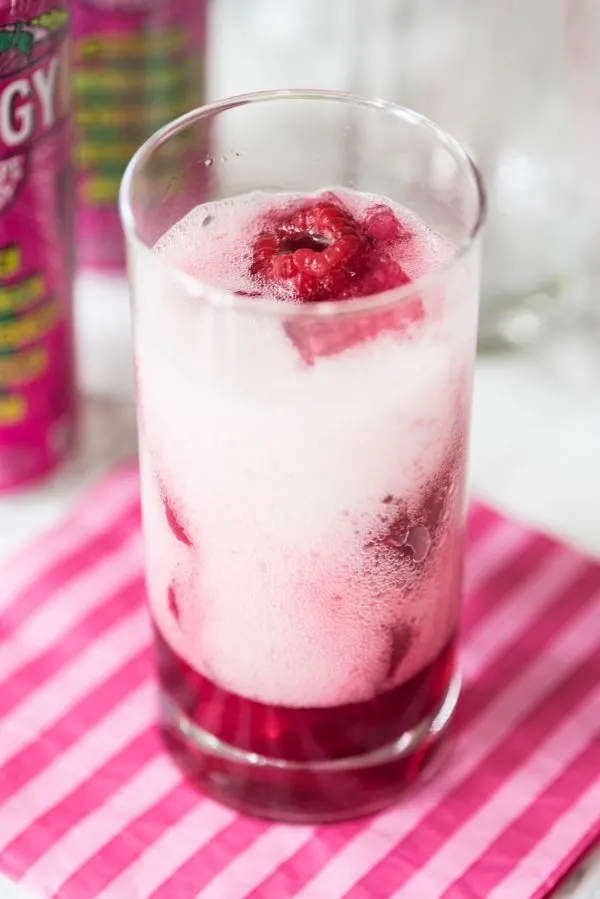 When taste testing cocktail recipes to share with you, I wanted to focus on fun, fruity flavors reminiscent of a tropical beach vacation. Because when it's summer and it's hot and you've worked a long hard day, everyone deserves to feel like they're sitting on the beach with their toes in the sand. Am I right or am I right? That's why I highly suggest making yourself some fruity ice cubes and getting a bunch of fresh fruit to use as garnishes. They'll make your cocktails feel especially festive and vacation-like, which I'm pretty sure we can all use more of in our lives.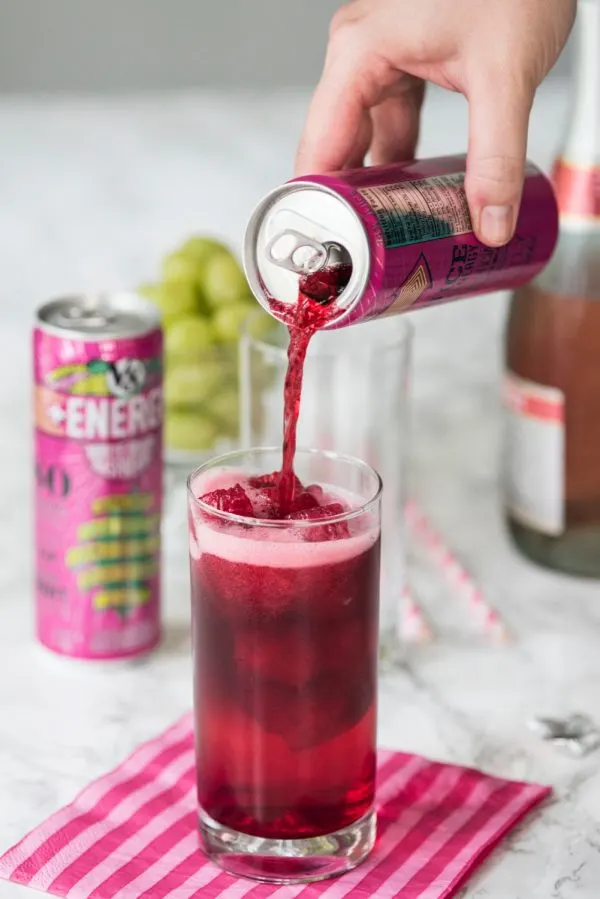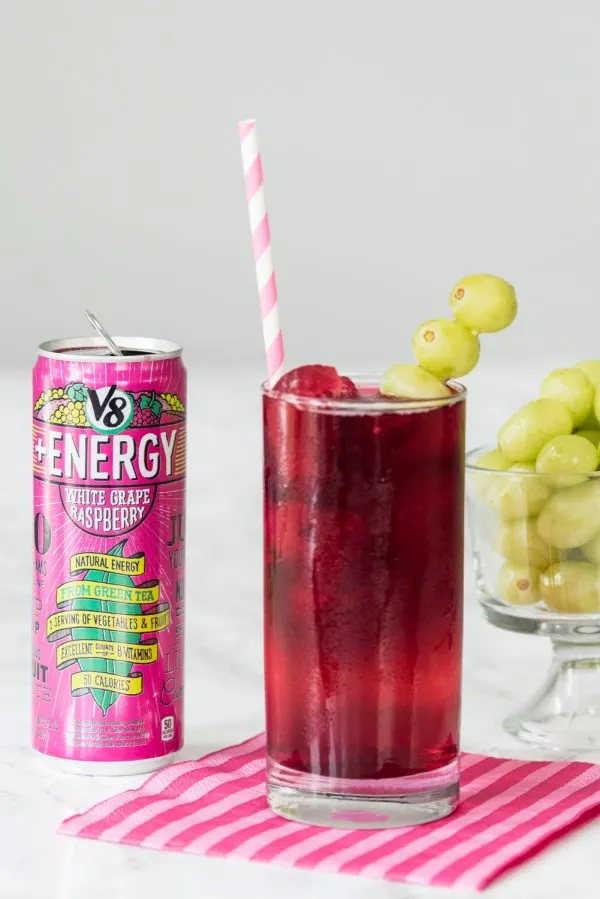 White Grape Raspberry Sparkler
Makes 1 serving
4 oz sparkling rosé
4 oz white grape raspberry V8 + Energy
Raspberry ice cubes (optional)
White grapes to garnish (optional)
To make raspberry ice cubes, fill an ice tray with white grape raspberry V8 +Energy, then add a raspberry to each compartment. Allow them to freeze for 4 to 6 hours, or overnight. To make the cocktail, a fill a glass with raspberry ice cubes. Fill halfway with sparkling rosé, then top with V8 +Energy. Stir gently, then garnish with white grapes. Cheers!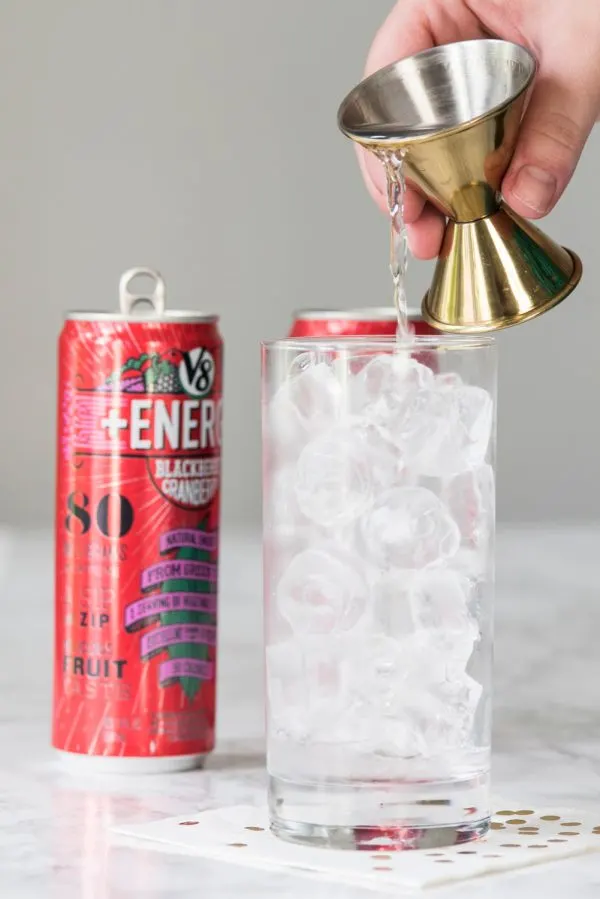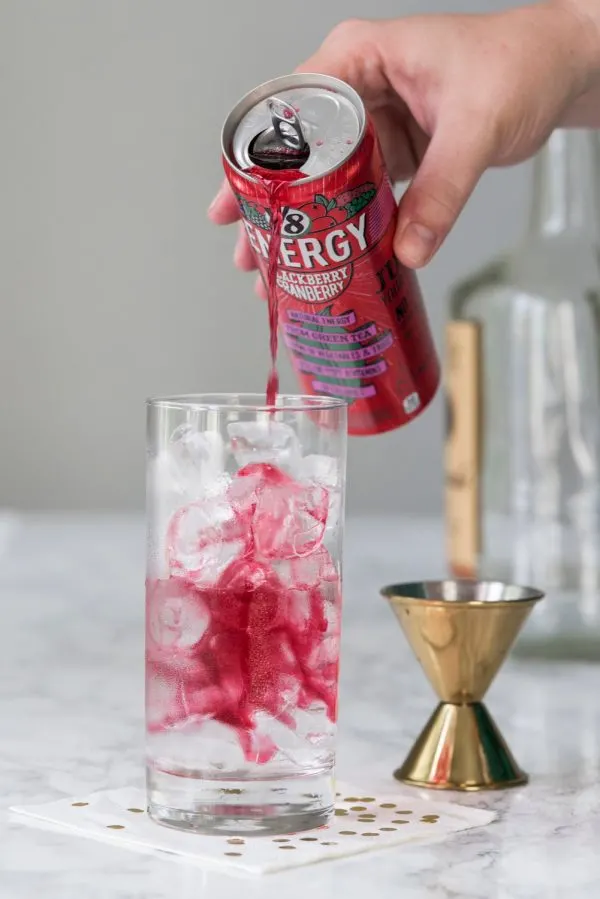 Blackberry Cranberry Crush
Makes 1 serving
2 oz vodka
6 oz blackberry cranberry V8 +Energy
2 – 3 splashes orange bitters
Fresh blackberries to garnish (optional)
Fill a cocktail glass with crushed ice to the top. Add vodka and 2 to 3 splashes of orange bitters, more or less to your personal taste. Top with V8 +Energy and garnish with fresh blackberries. Sip and enjoy!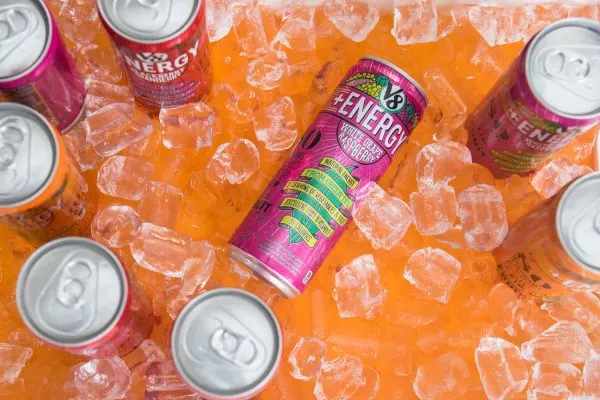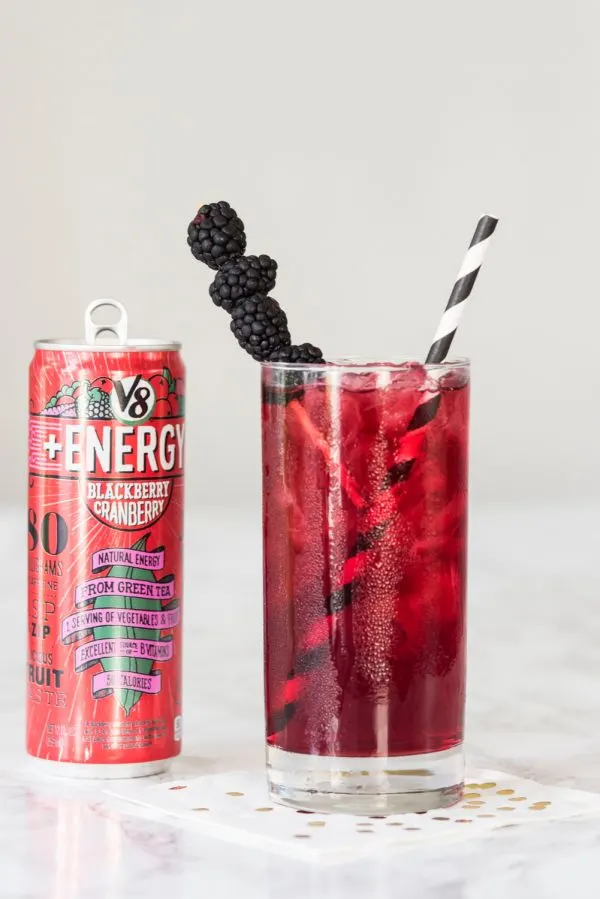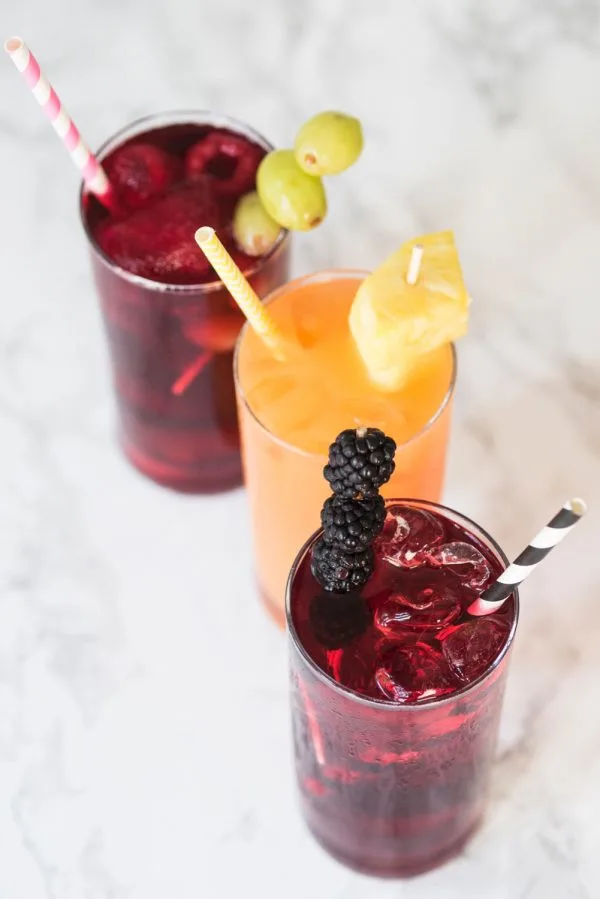 For a lady with a pretty never ending to-do list and an eight month old sidekick keeping me on my toes, I'm a huge fan of the natural energy boost from my favorite V8 +Energy flavors. Plus, a combined serving of fruits and veggies hangs out in every can. Yum, yum and yum. For more tasty ways to get your veggies, join V8 on Facebook, Twitter and Instagram!


[Art direction + styling by Cyd Converse | Photos by Alice G. Patterson for The Sweetest Occasion.]
This post was sponsored by V8. All opinions and words are my own. Read more about our editorial policies. For more great recipes and veggie inspiration, follow V8 on Facebook, Twitter and Instagram!