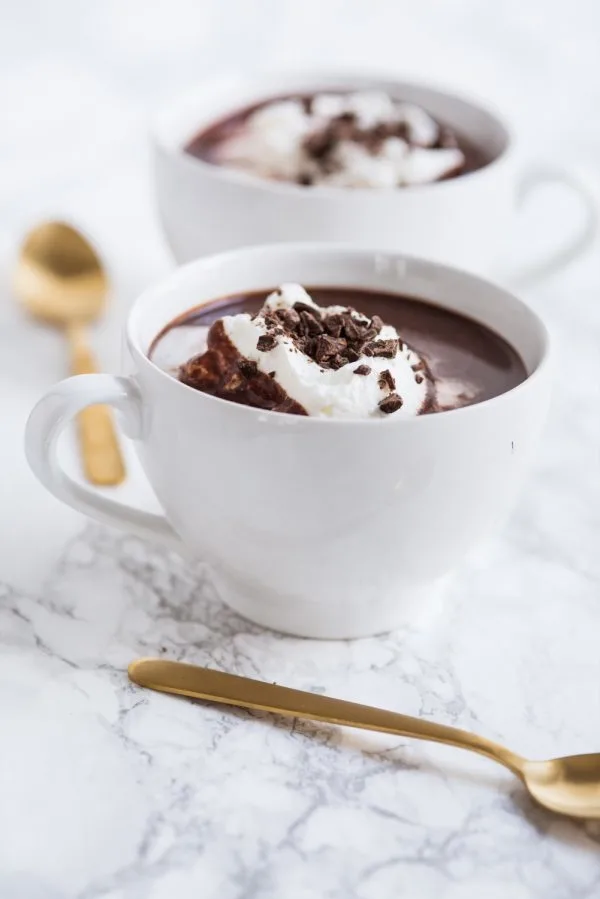 I started taking French in fifth grade, and I'm fairly certain it was right around that same time I first heard tales of le chocolat chaud from my French teacher. Hyped as a thick, decadent mug of melted chocolate, it was when I was sixteen and sitting at a little café in Paris that I first truly understood those tales. The hype was absolutely every bit legit. French hot chocolate is about as delicious a thing that has ever been created. It's more dessert than beverage for sure and it is undeniably a perfect way to warm up now that we're into the real, deep cold of winter when spring still seems so far off. Generally it is served with whipped cream, which helps to balance out all of the chocolate and cut some of the sweetness. The pairing of the two is just heavenly.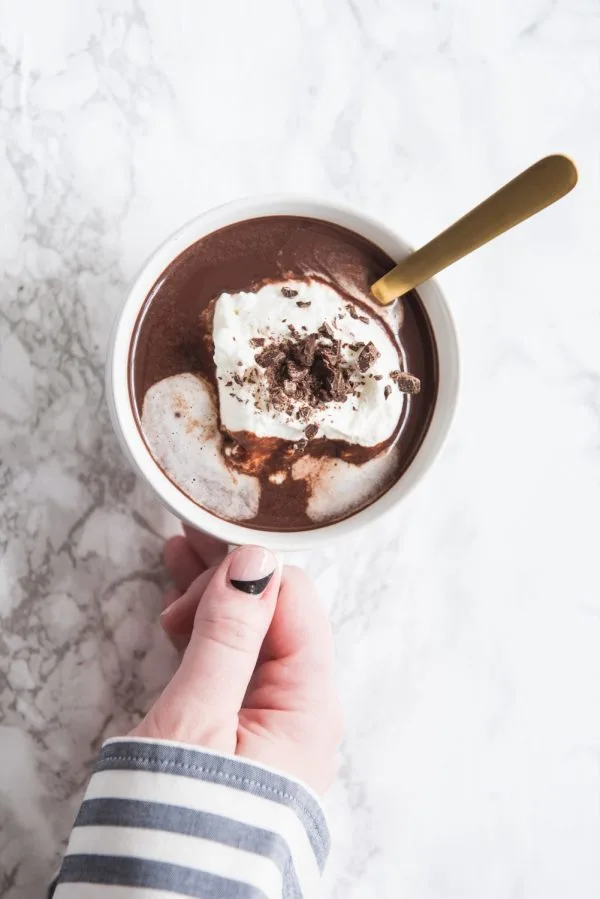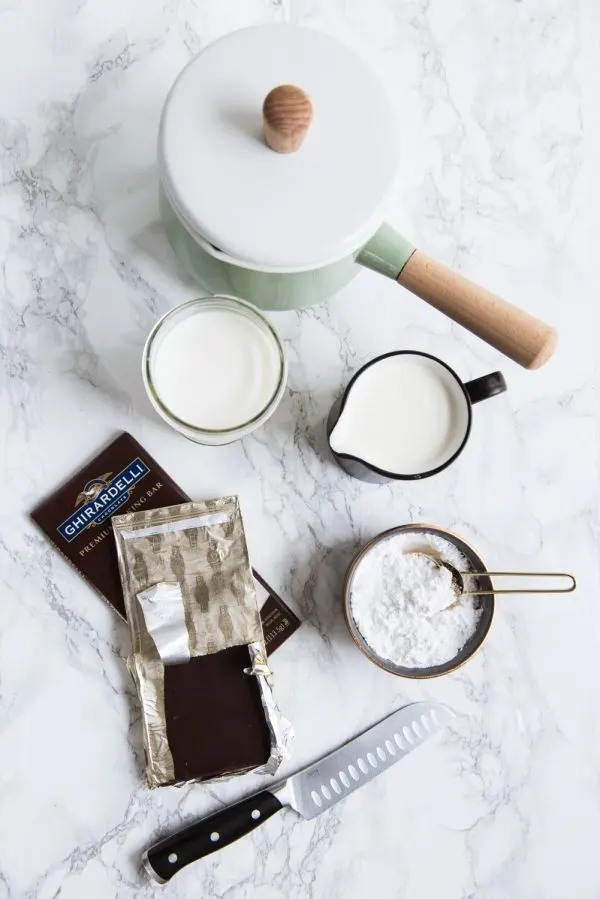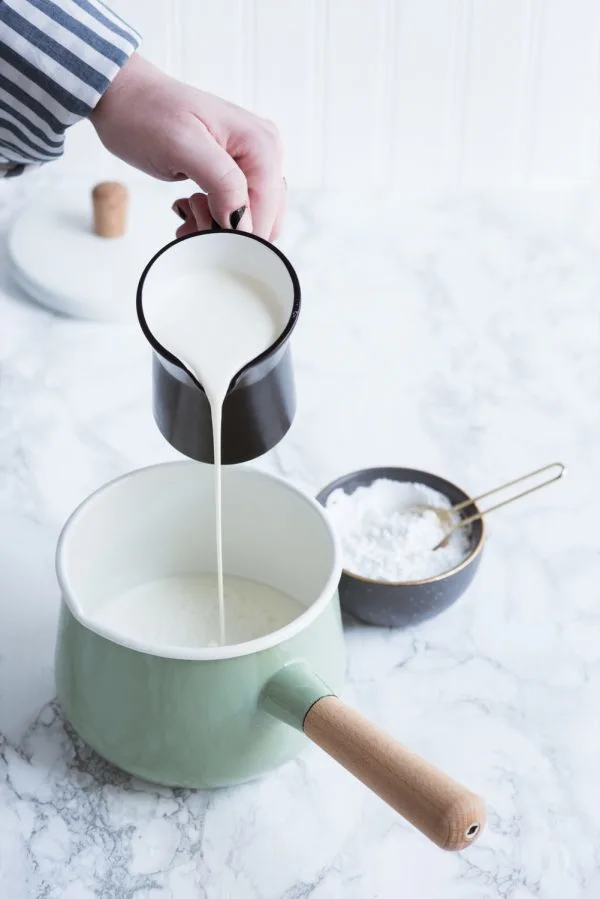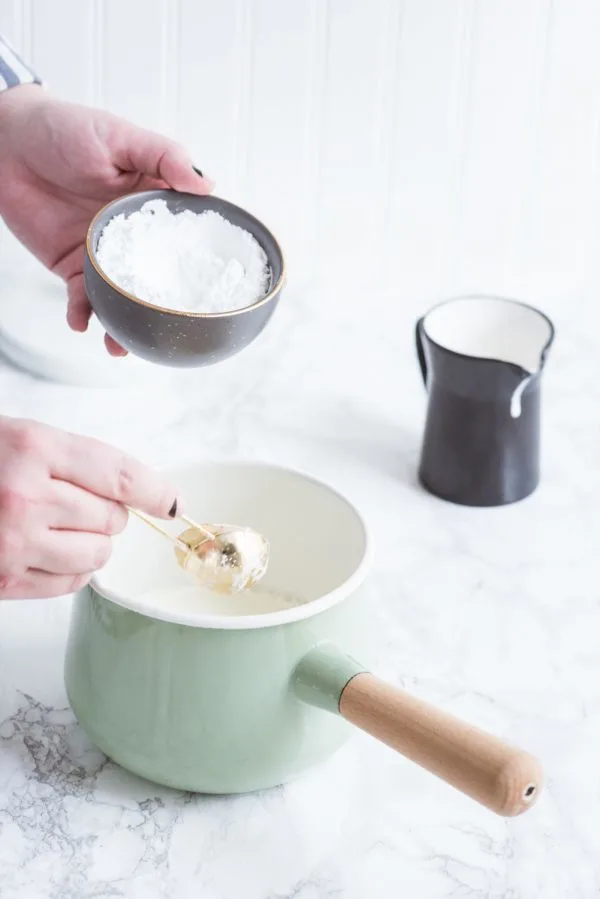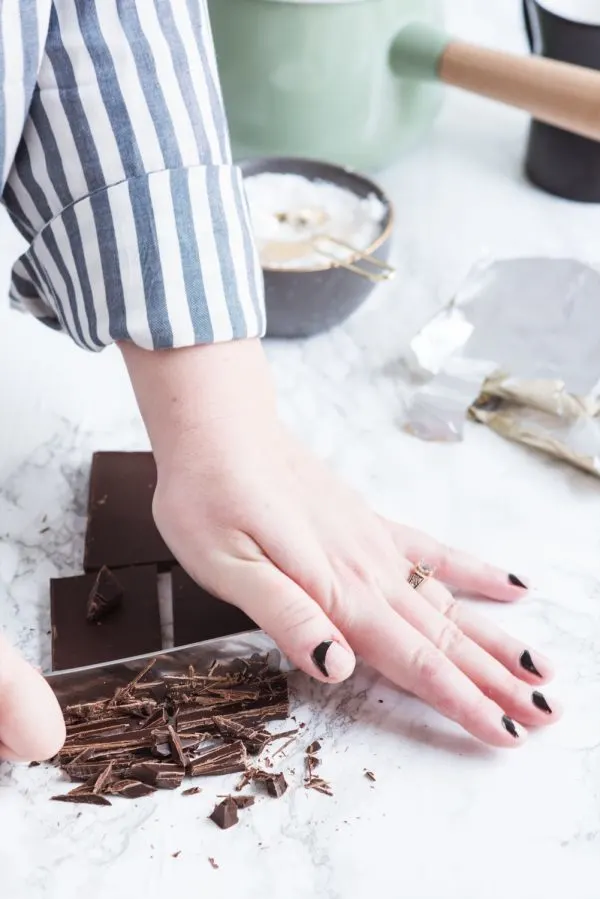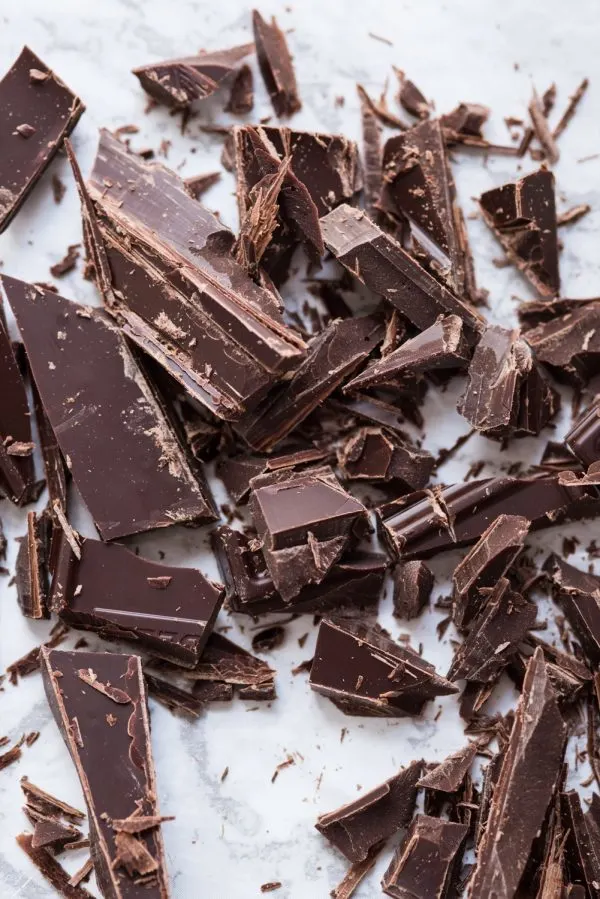 French Hot Chocolate
Ingredients
2 cups whole milk
½ cup heavy cream
1 tablespoon powdered sugar
12 oz dark chocolate
Whipped cream
Instructions
Add milk, powdered sugar and heavy cream to a saucepan and heat over medium-high heat until simmering, being careful not to scald or boil.
While the milk mixture is heating, chop the dark chocolate. (For best flavor, use a good quality chocolate that's at least 60 - 70% cacao.)
Once simmering and heated thoroughly, remove from the heat and add the chopped chocolate to the saucepan.
Whisk until smooth.
Pour into small mugs and serve immediately with whipped cream and a little extra chopped chocolate on top.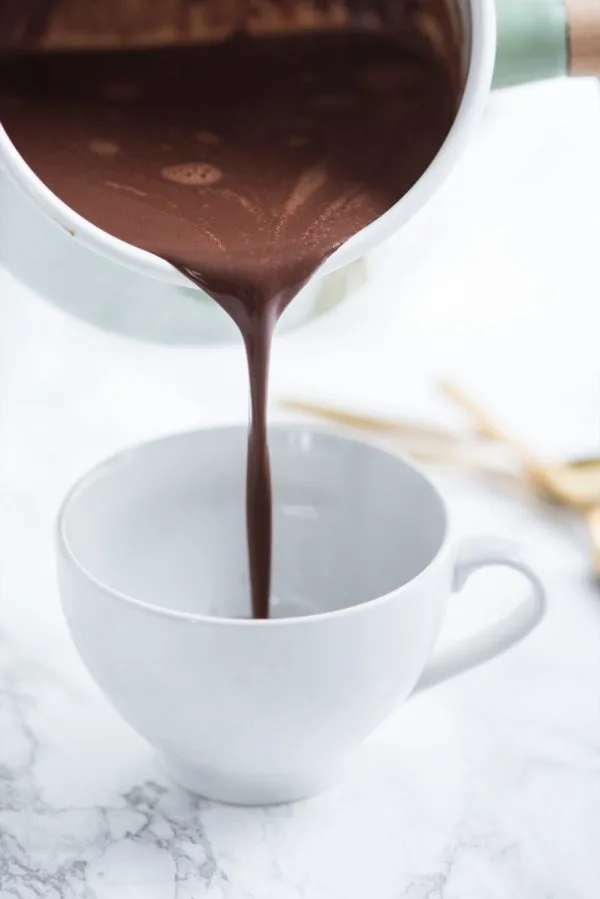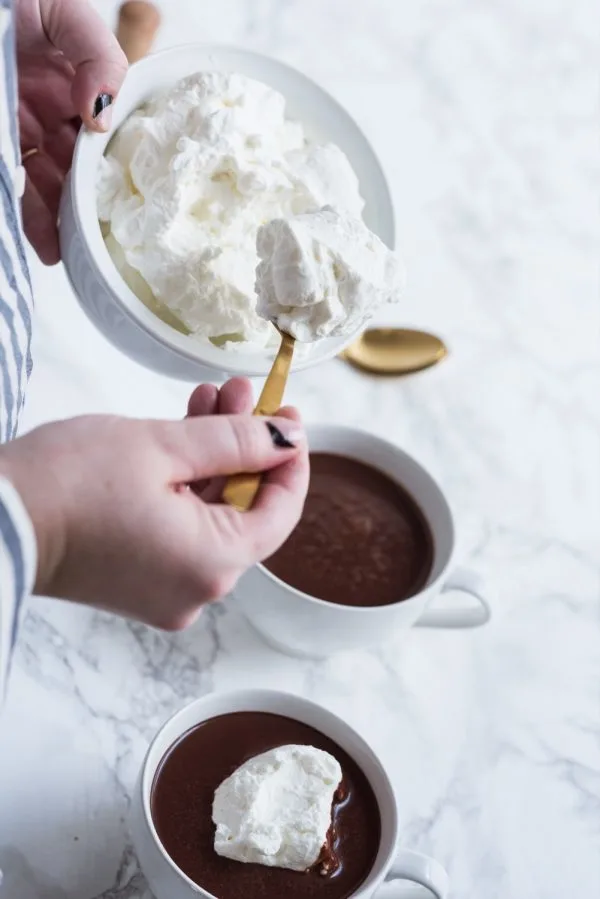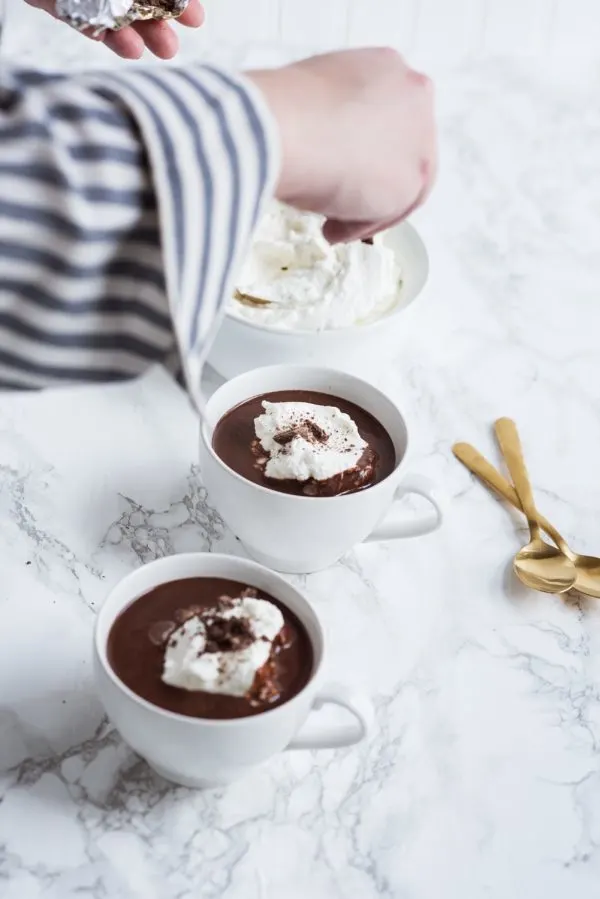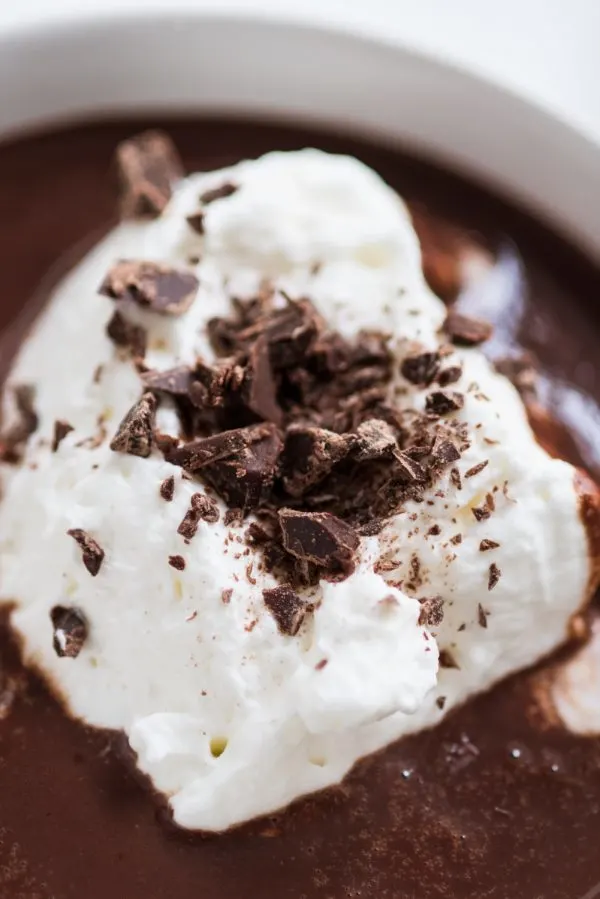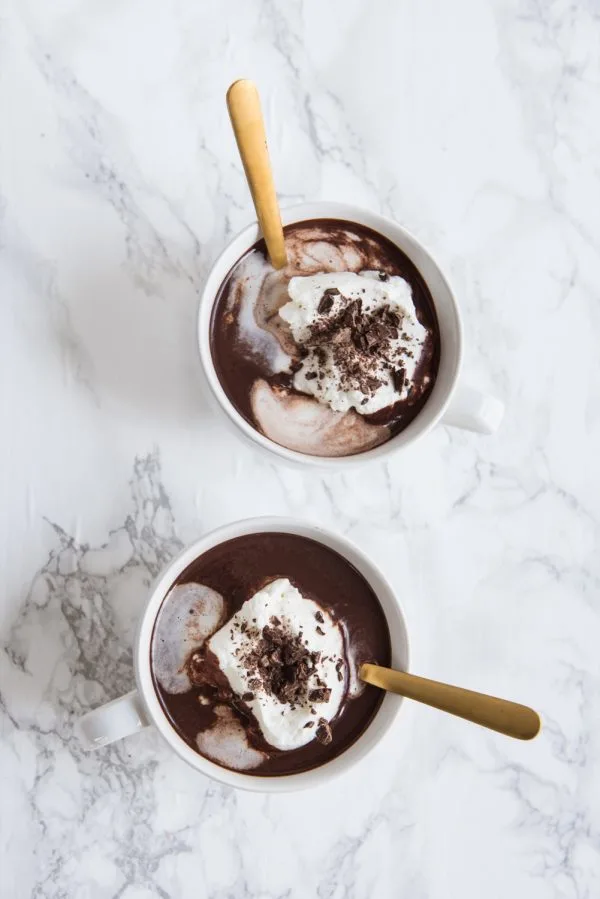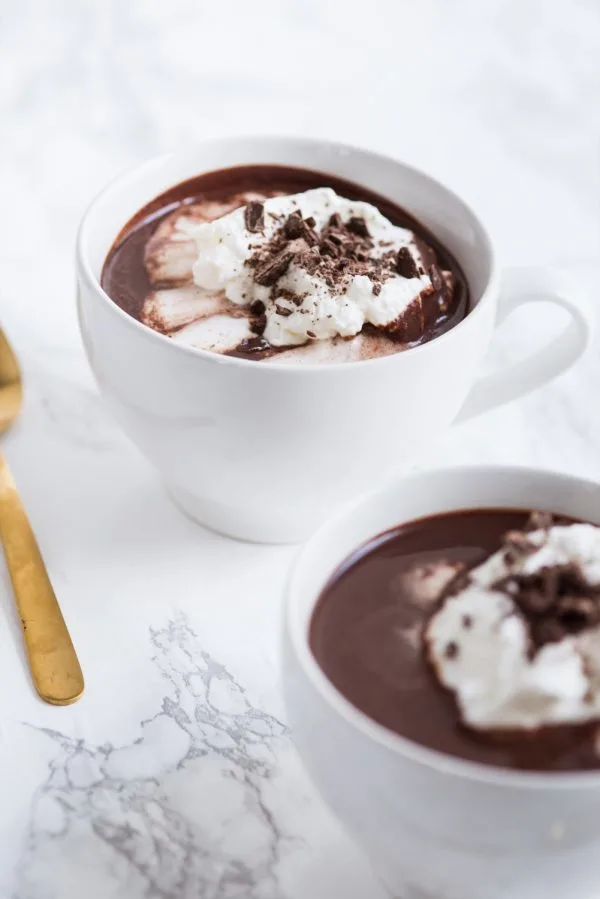 [Recipe + art direction by Cyd Converse | Photos by Alice G. Patterson.]