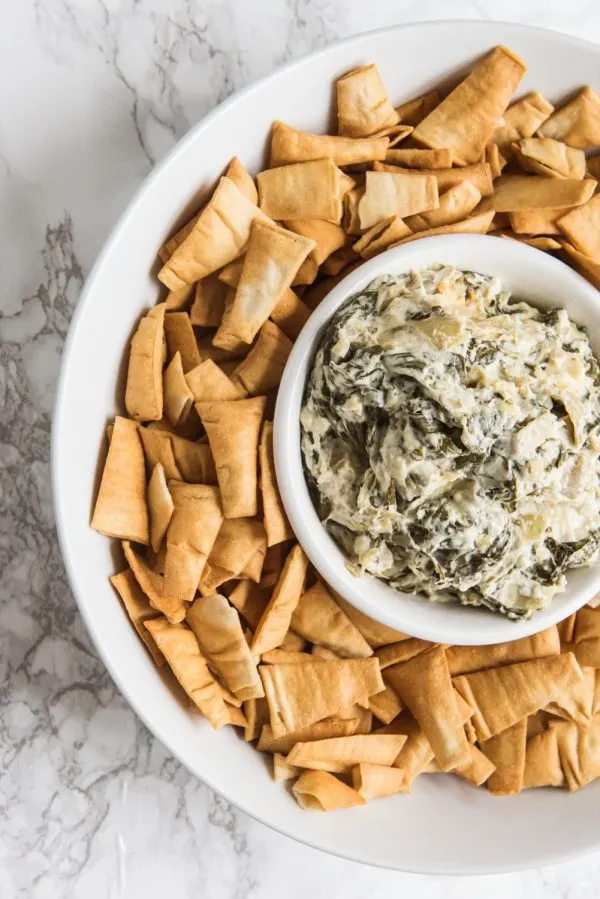 I have one final recipe for you as we head into Super Bowl weekend! This is a to die for slow cooker spinach artichoke dip recipe that really just wins on every level. The prep is minimal – just chop a few things, toss it all in a slow cooker and call it good to go. It's great if you're the hostess or if you're a guest and want to bring something along because the transport is a cinch. Also, the flavors are on point. Creamy and tangy and loaded with tons of spinach and artichokes so it feels really decadent, too. I'm confident enough in this take on the classic crowd favorite to go so far as to say your friends will be begging you to make it at every party once they get a taste.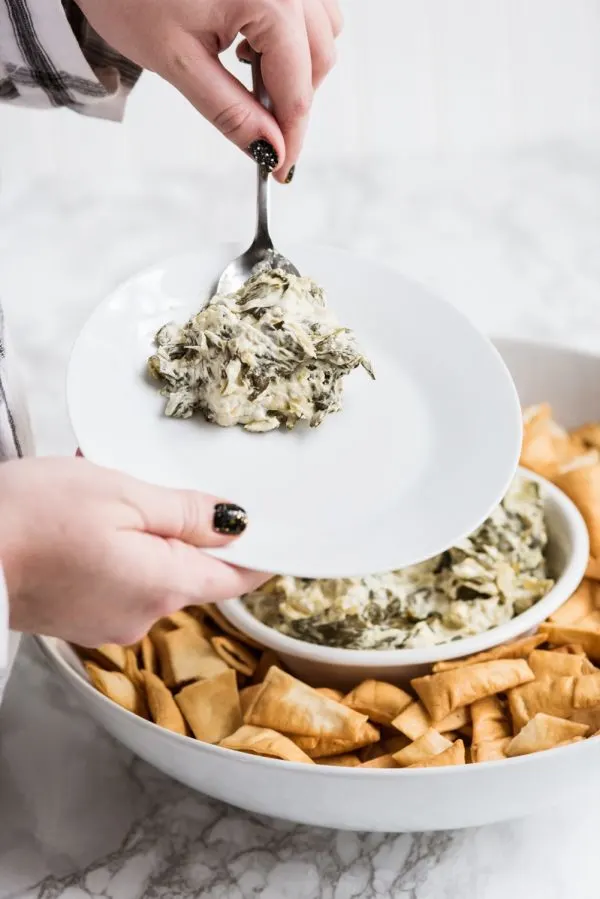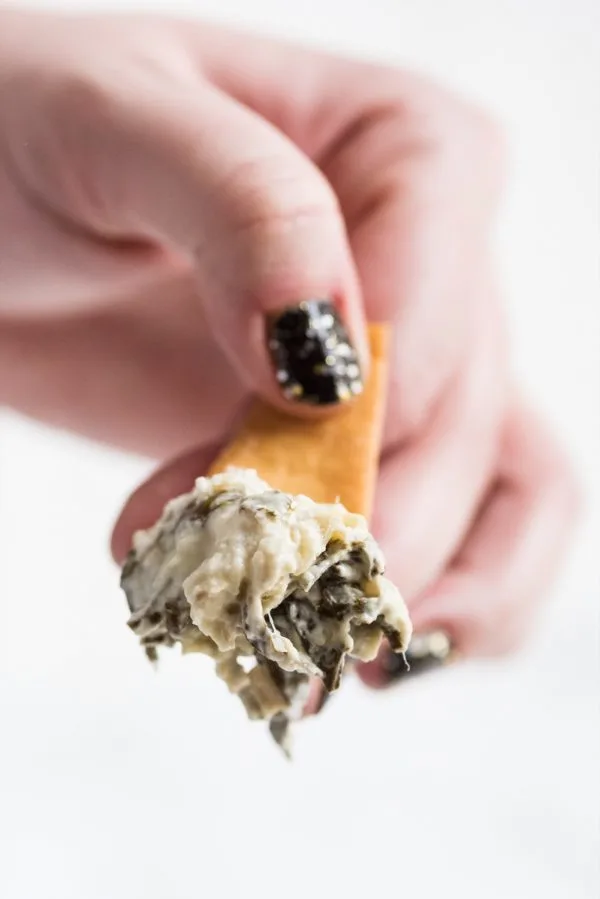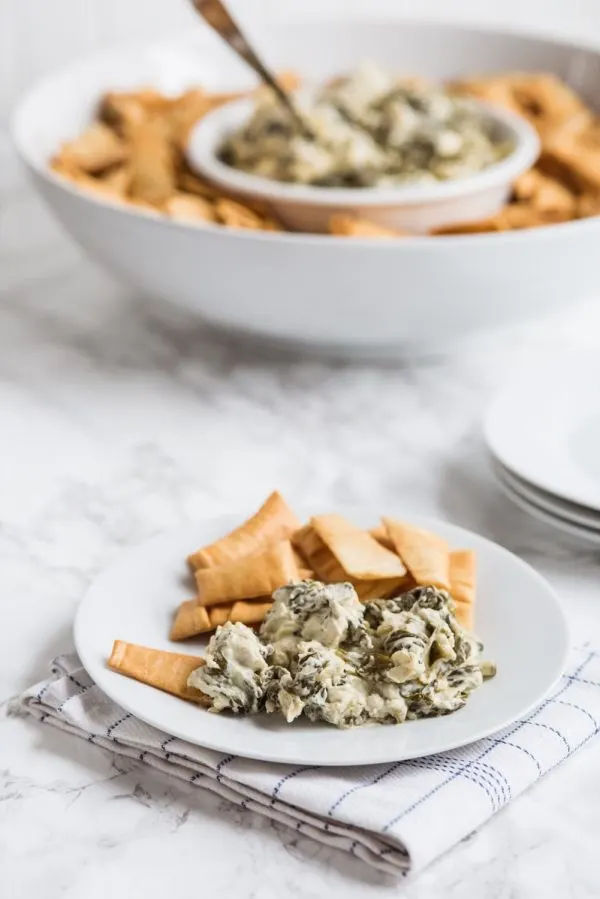 Slow Cooker Spinach Artichoke Dip
Ingredients
(2) 8oz bricks of cream cheese
2 cups shredded mozzarella cheese
¾ cup freshly grated parmesan cheese
3 garlic cloves
(2) jars (15 oz) artichoke hearts
16 oz fresh spinach
1 tablespoon freshly ground black pepper
Instructions
Cut cream cheese into cubes.
Finely mince garlic cloves then trim the ends from all the spinach leaves.
Drain artichoke hearts, rinse quickly and then chop finely.
Add all ingredients to a large slow cooker, cover and cook on high heat for at least two hours.
Serve directly from the slow cooker or transfer to a bowl and serve with pita chips, crostini or other bread, crackers or chips to your liking.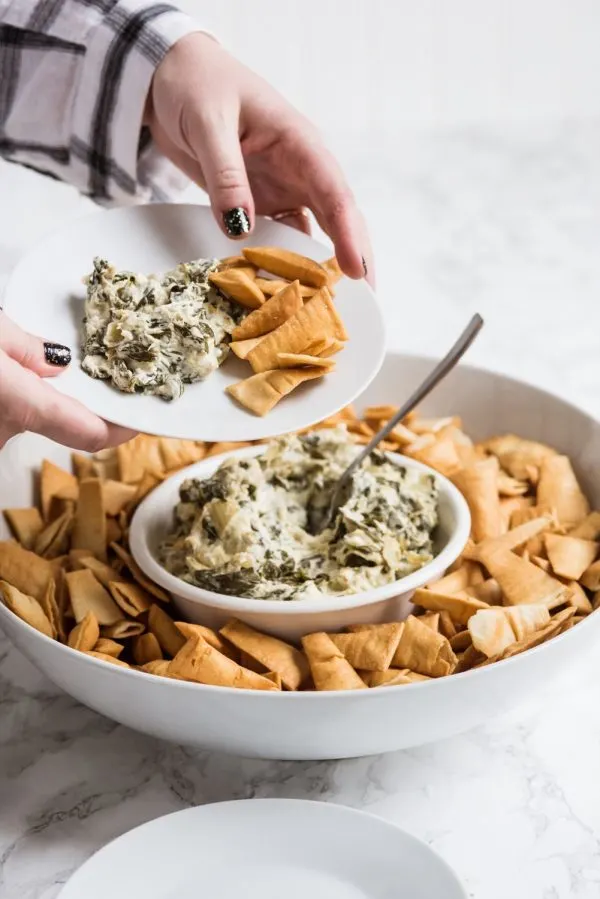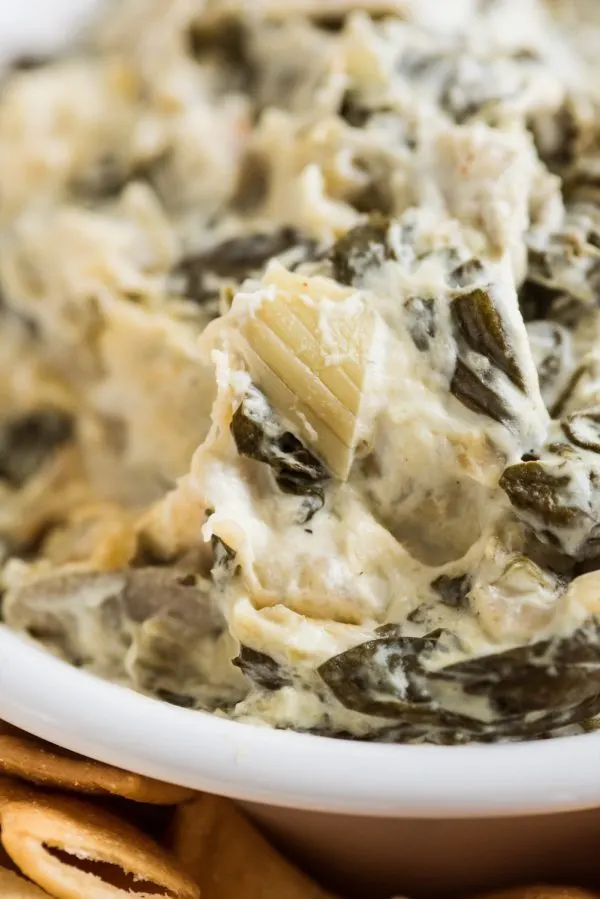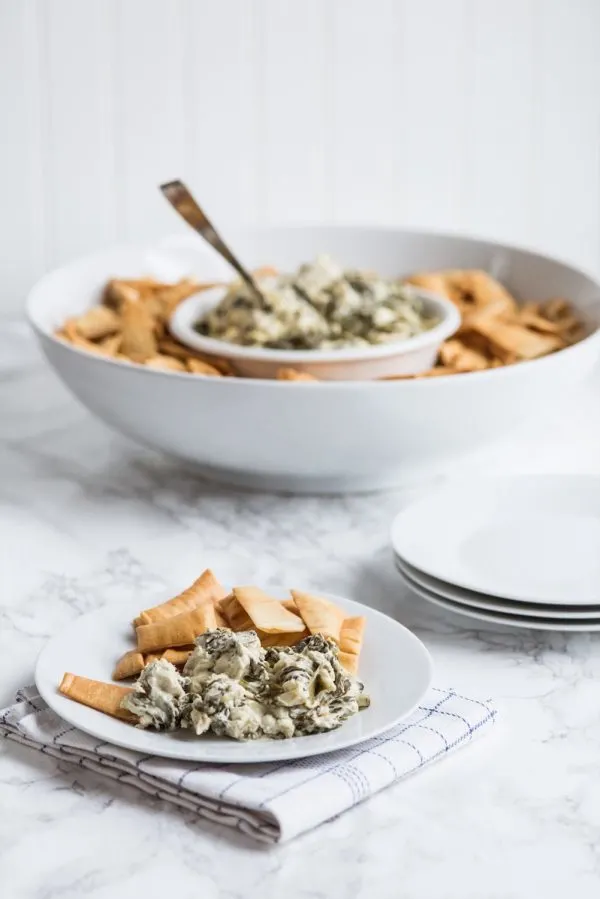 [Recipe + art direction by Cyd Converse | Photos by Alice G. Patterson.]