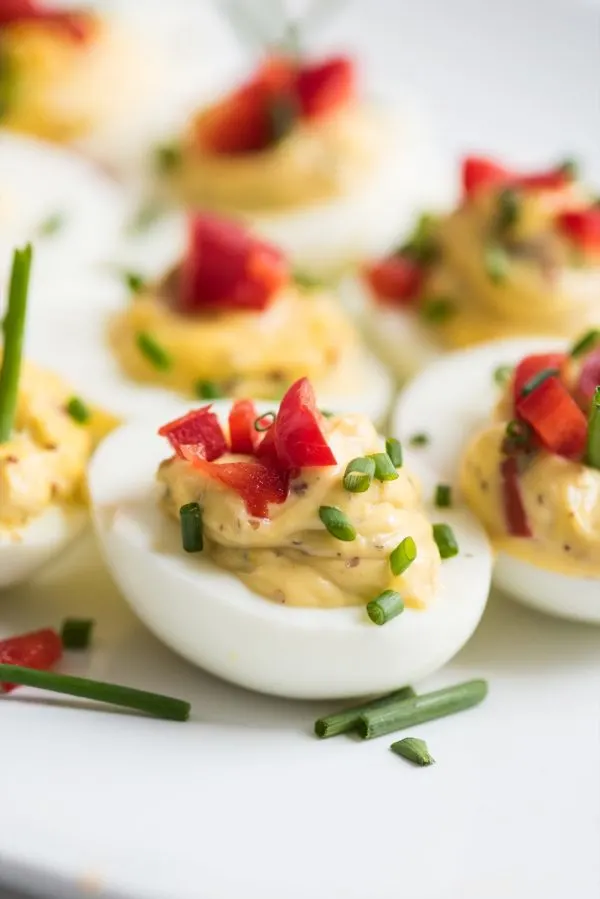 Happy Monday, friends! I hope everyone had a beautiful weekend. After a long, gray week of nonstop rain, we finally had an abundance of sunshine this weekend and it felt incredible. And now it's the run up to Easter! Naturally no Easter festivities are properly complete without a killer deviled eggs recipe, so today I'm serving up just that. To be honest, my mom tends to be the deviled egg maker in our family, but we love to make them at home from time to time, too. I like dressing them up with good, fresh veggies and herbs (in this case red bell pepper and chives) and adding a nice heaping tablespoon of a really good mustard to really amp up the flavor. I promise you, these are a crowd pleaser! If you have a larger crew you might want to double the recipe.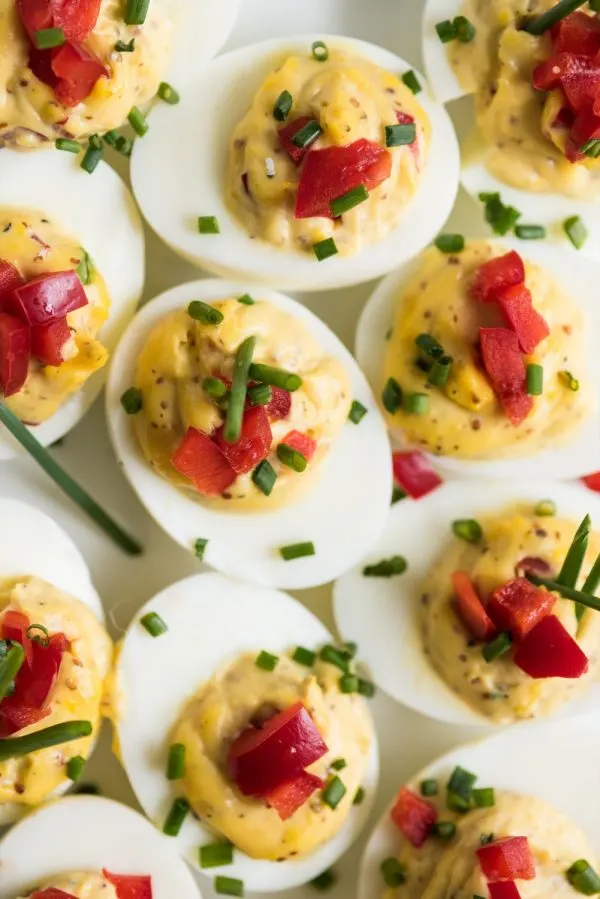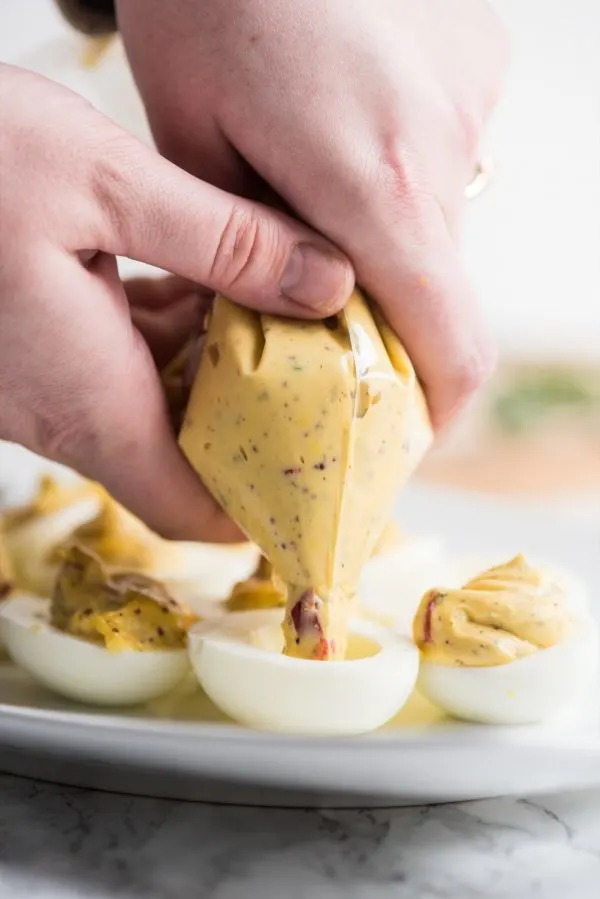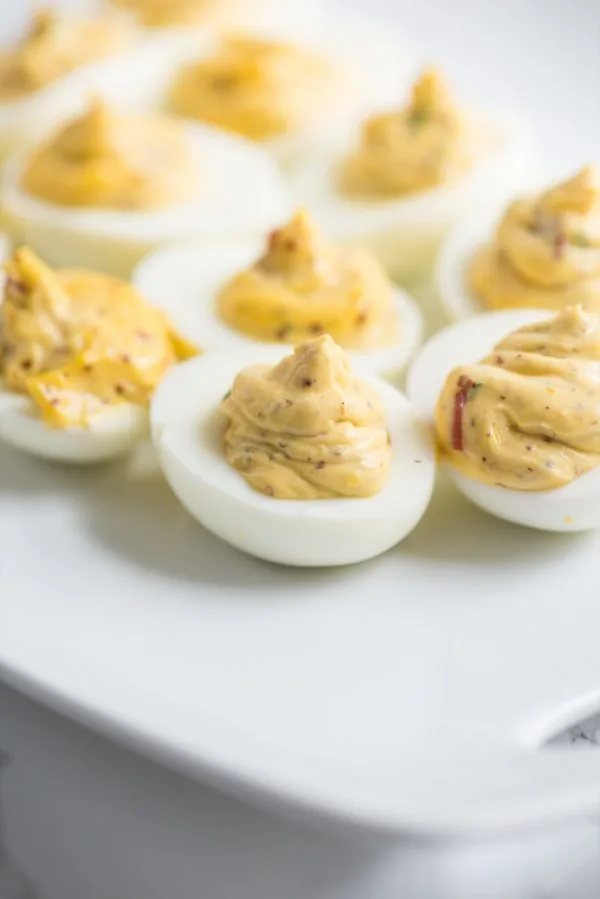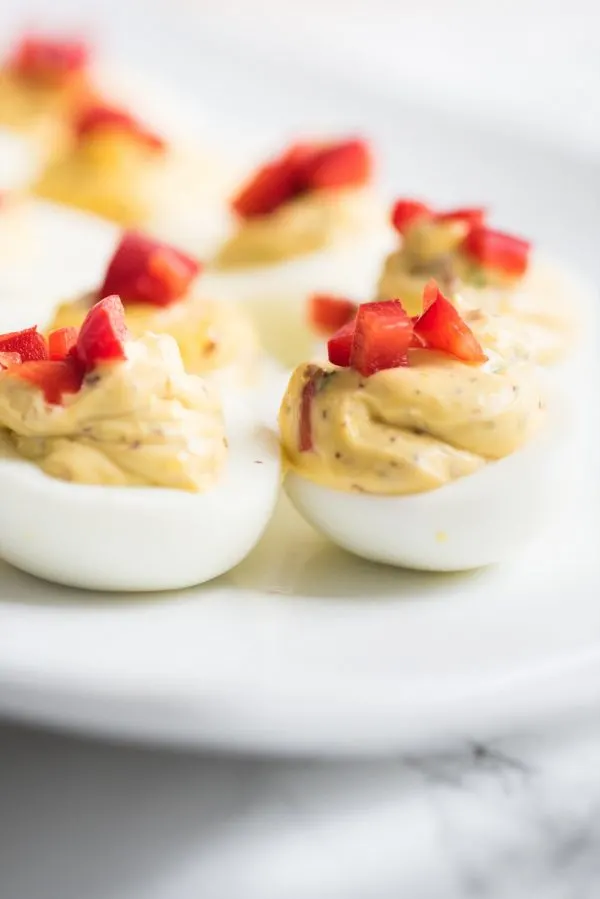 Red Pepper + Chive Deviled Eggs
Ingredients
6 large eggs, boiled
½ cup mayonnaise
1 tablespoon stone ground mustard
½ teaspoon coarse sea salt
1 teaspoon cracked black pepper
½ tablespoon minced garlic
½ red bell pepper, finely diced
¼ cup fresh chives, diced
Instructions
Begin by slicing each boiled egg in half lengthwise.
Set the whites aside, then remove the yolks and place them in a mixing bowl.
Use a whisk or a fork to break up the yolks until they are crumbly in texture.
Add all the additional ingredients and mix well to combine.
Transfer the yolk mixture into a pastry bag or a plastic storage bag with the corner snipped off.
Pipe the yolk mixture into each egg.
Garnish with additional diced red bell pepper and chives.
Serve right away or make them the night before.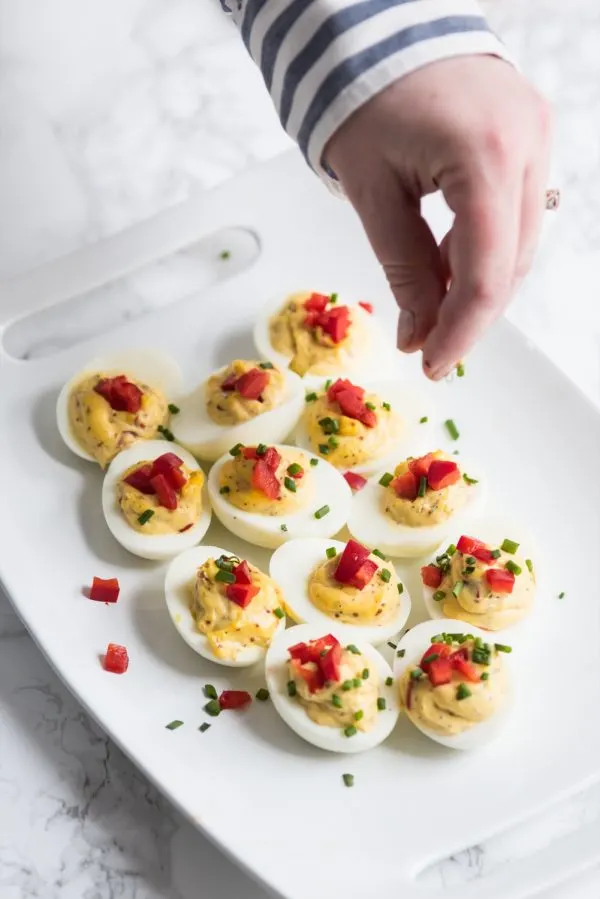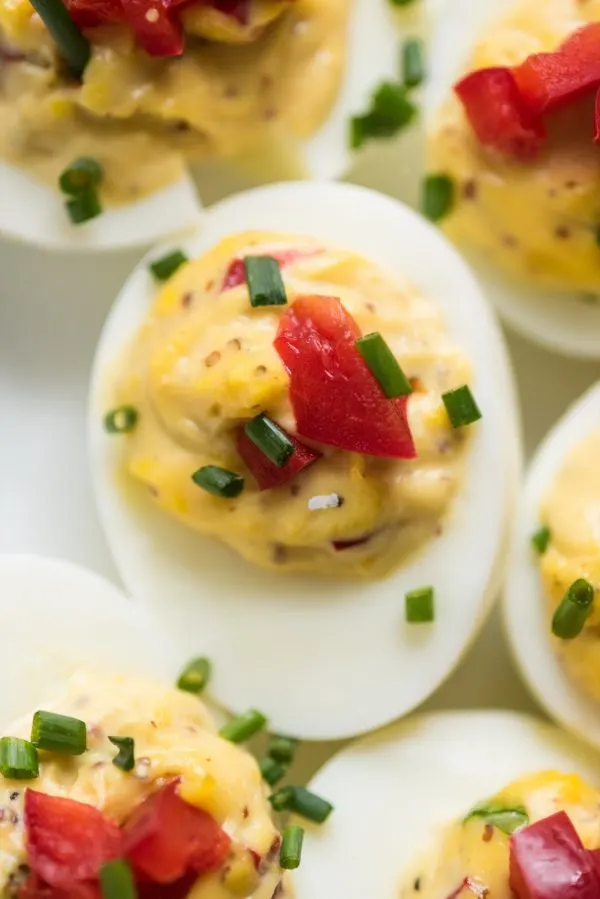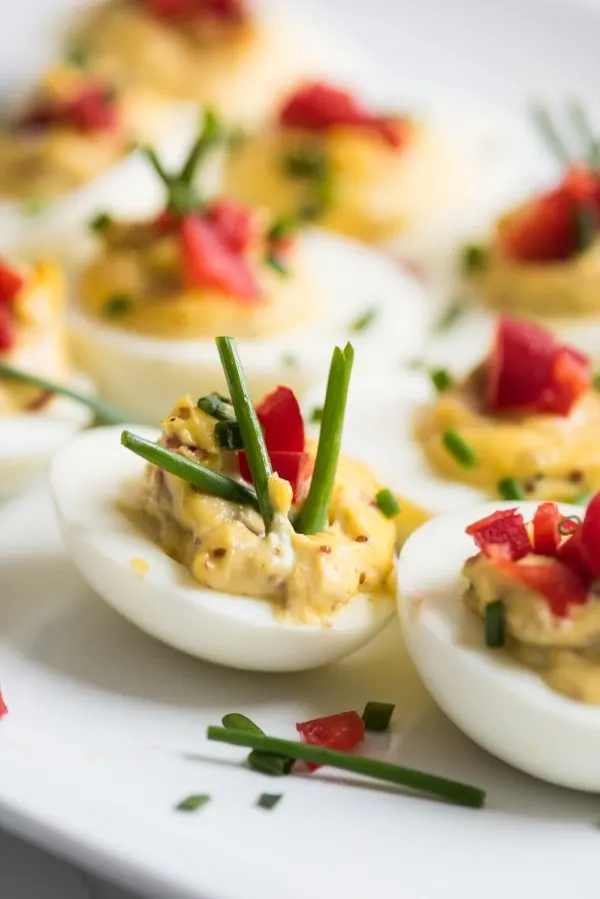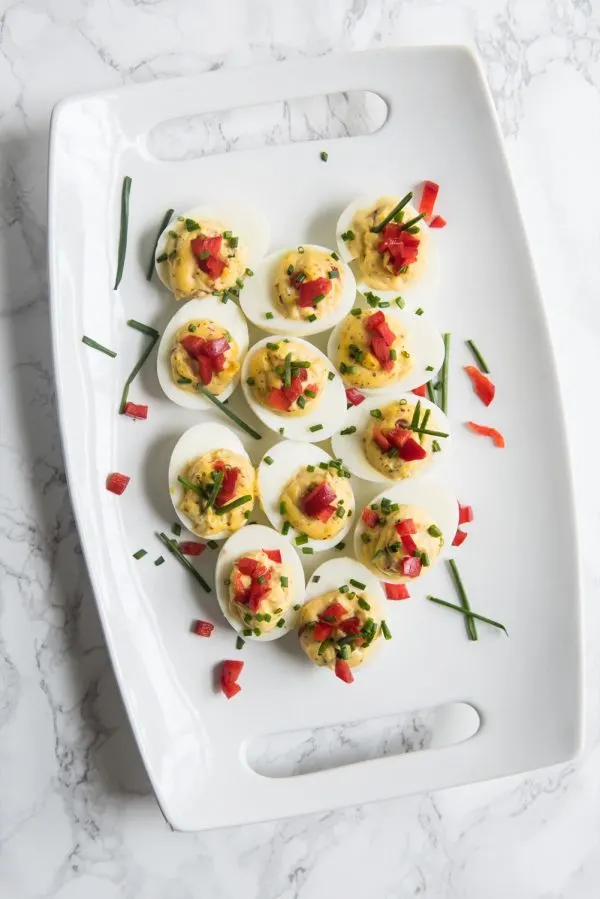 [Recipe + art direction by Cyd Converse | Photos by Alice G. Patterson.]