This post was sponsored by Dr. Oetker Virtuoso Pizza. Thank you for supporting
the sponsors that help make The Sweetest Occasion possible!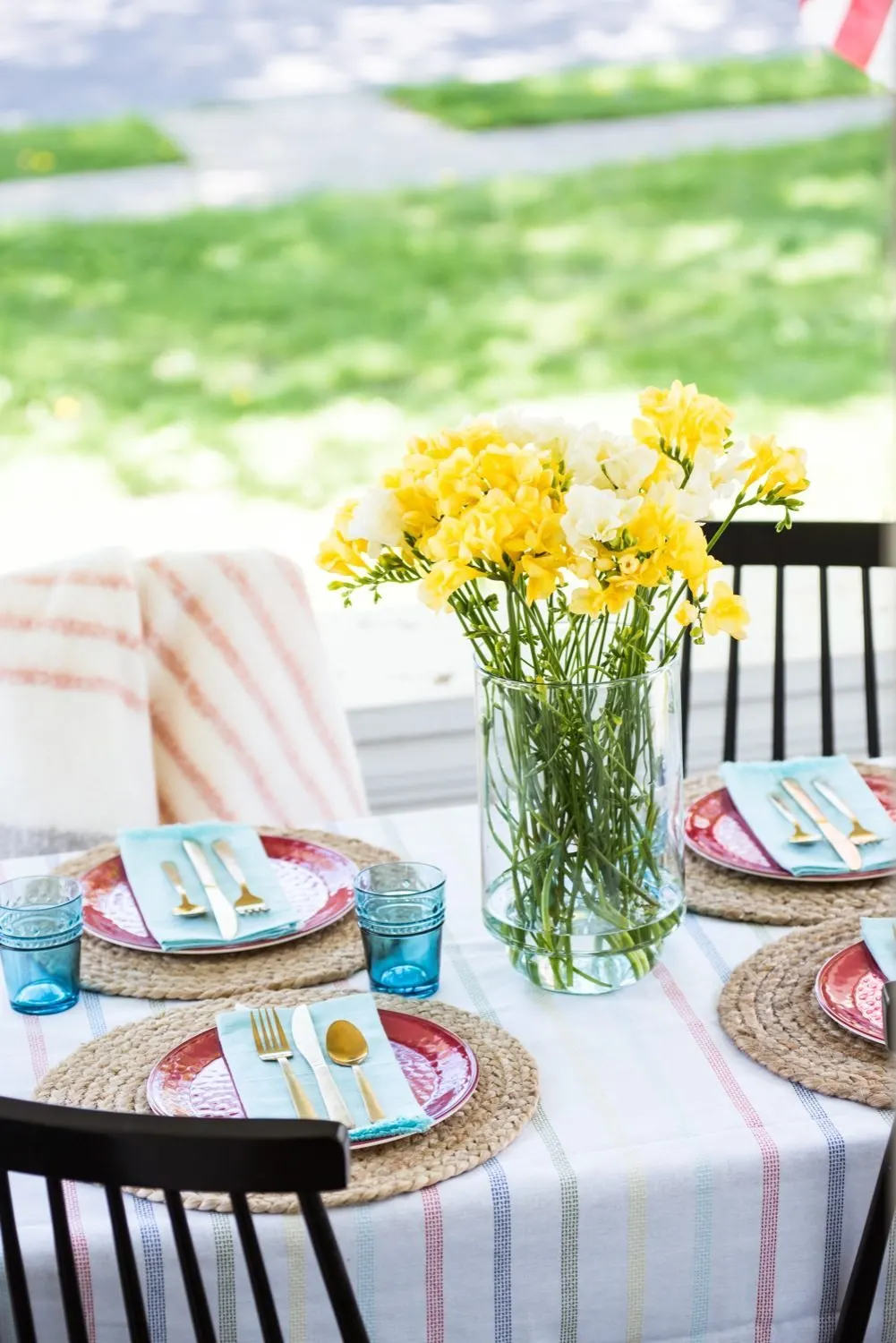 With Memorial Day coming up next week, I'm getting really excited for loads of fun summer parties and picnics over the next few months. Always an advocate of simple yet lovely entertaining and parties, today I've teamed up with my old friends at Dr. Oetker Virtuoso Pizza to share a few tips for hosting a totally easy yet completely chic patriotic picnic, perfect for Memorial Day or even the 4th of July! In a nutshell it revolves around color, stripes, flowers and, of course, my favorite gourmet frozen pizza to make prep work quick and clean-up even easier. Entertaining does not need to be super complicated, you've heard me preach this for year years now, and today's picnic is the perfect example! You can have the table set and food served up in well under an hour with these simple tips and there's nothing easier than that.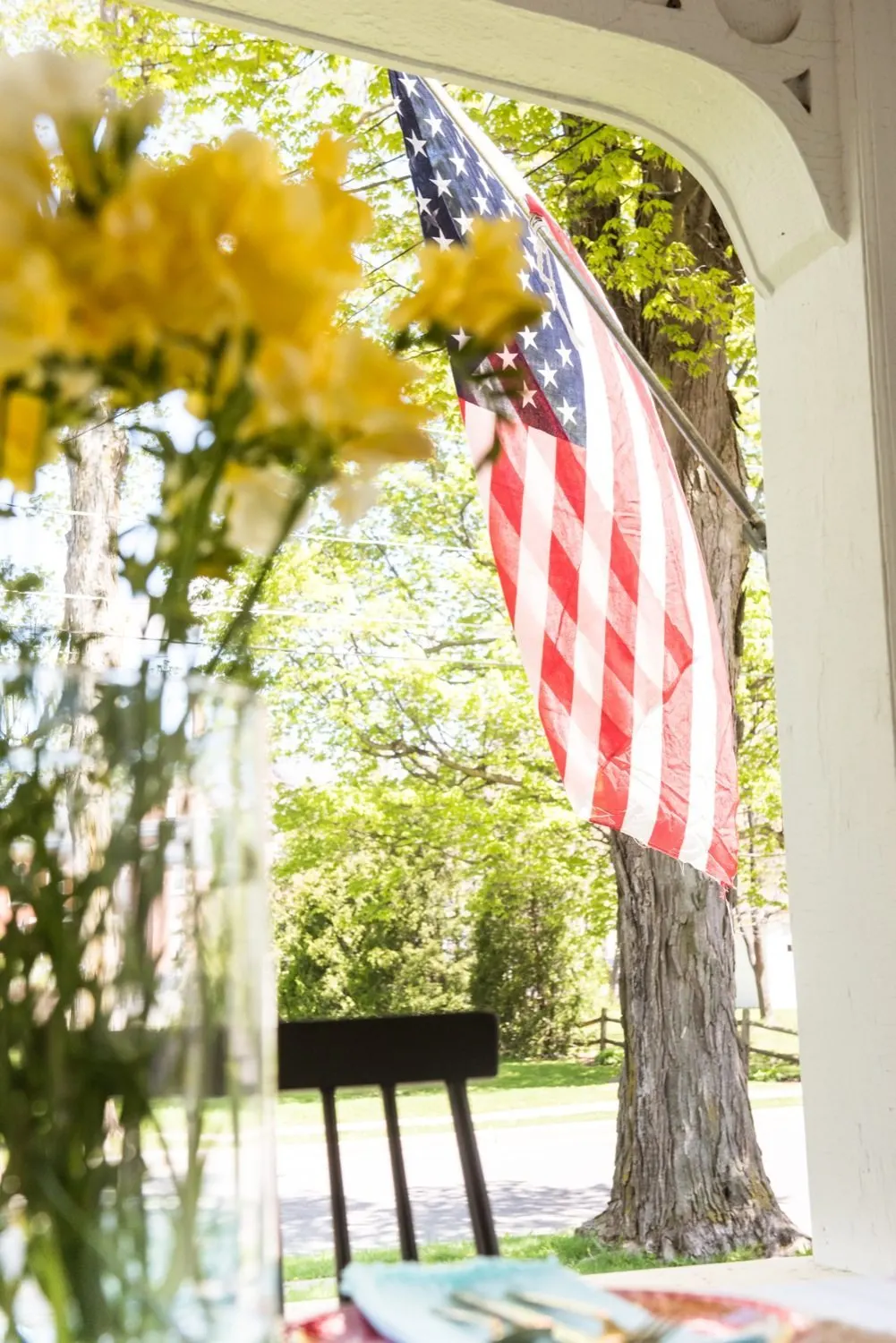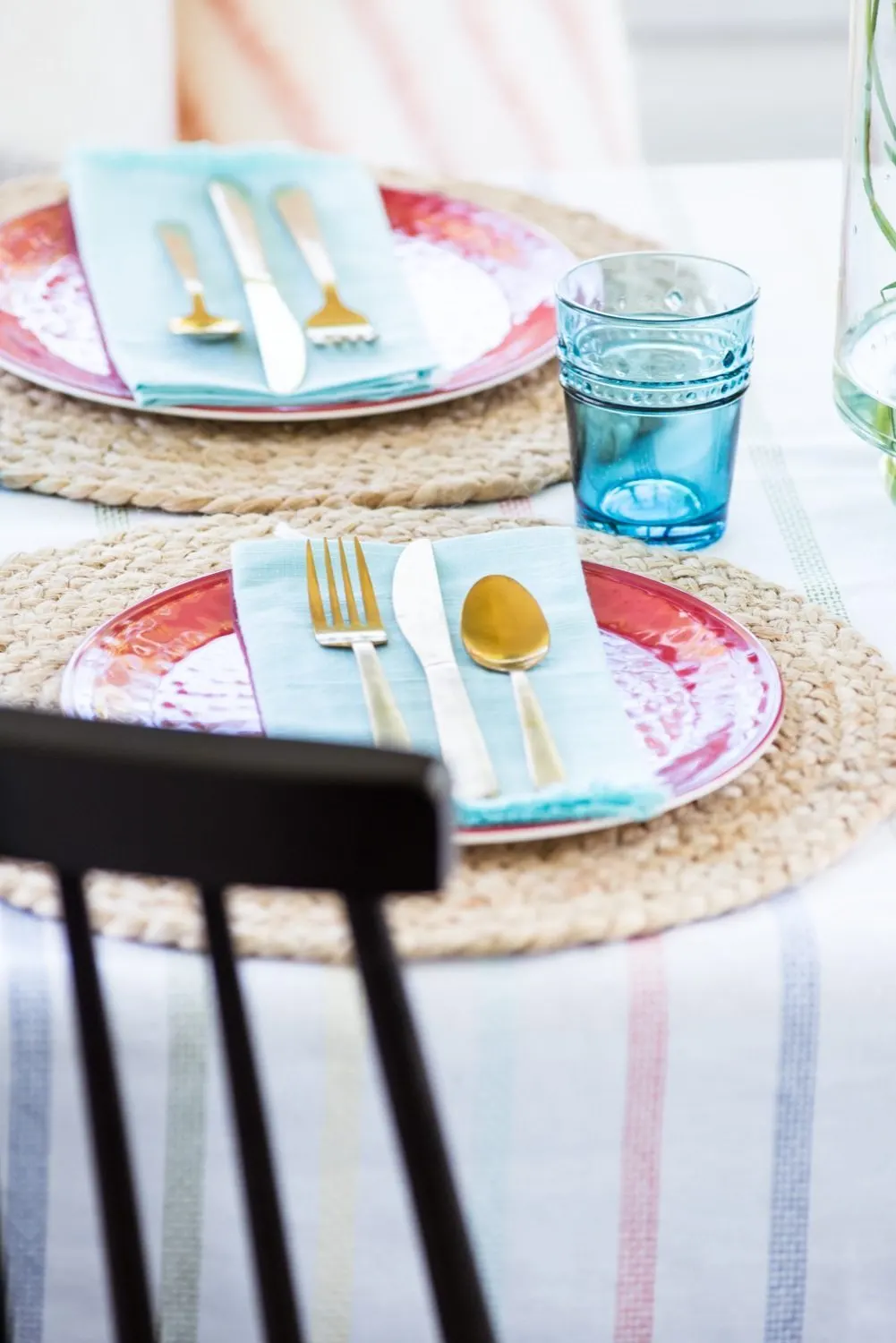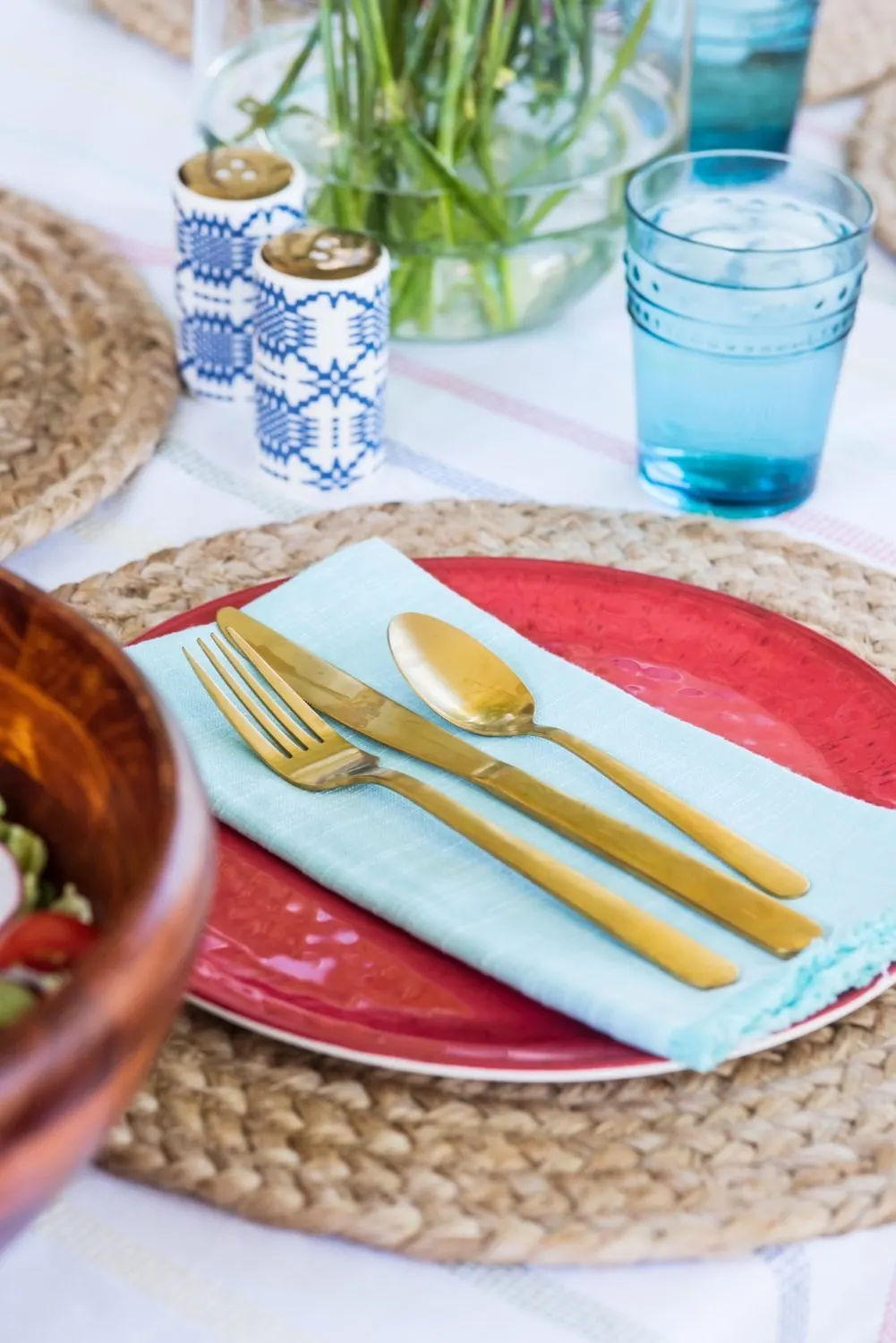 THE TABLE + DECOR
Any good Memorial Day celebration should involve a touch of the patriotic, but keep in mind that doesn't have to mean a literal interpretation of the stars and stripes. I moved a table out onto our front porch and used this fun striped tablecloth that in addition to red and blue also had stripes in yellow and green. Because we have a beautiful vintage fabric flag, I hung that outside. I then layered braided grass chargers with simple red plates, aqua blue napkins I pulled from my stash, gold flatware and blue glasses. The chargers add texture, while the plates and napkins hint at the patriotic without being a super literal interpretation. The message here is simple – pull from the things you already own and put them together in a way that feels festive and seasonal, but don't feel like you have to expend a lot of effort sourcing the perfect star spangled napkins. A little nod to Old Glory will suit the occasion just fine, while also looking really elegant.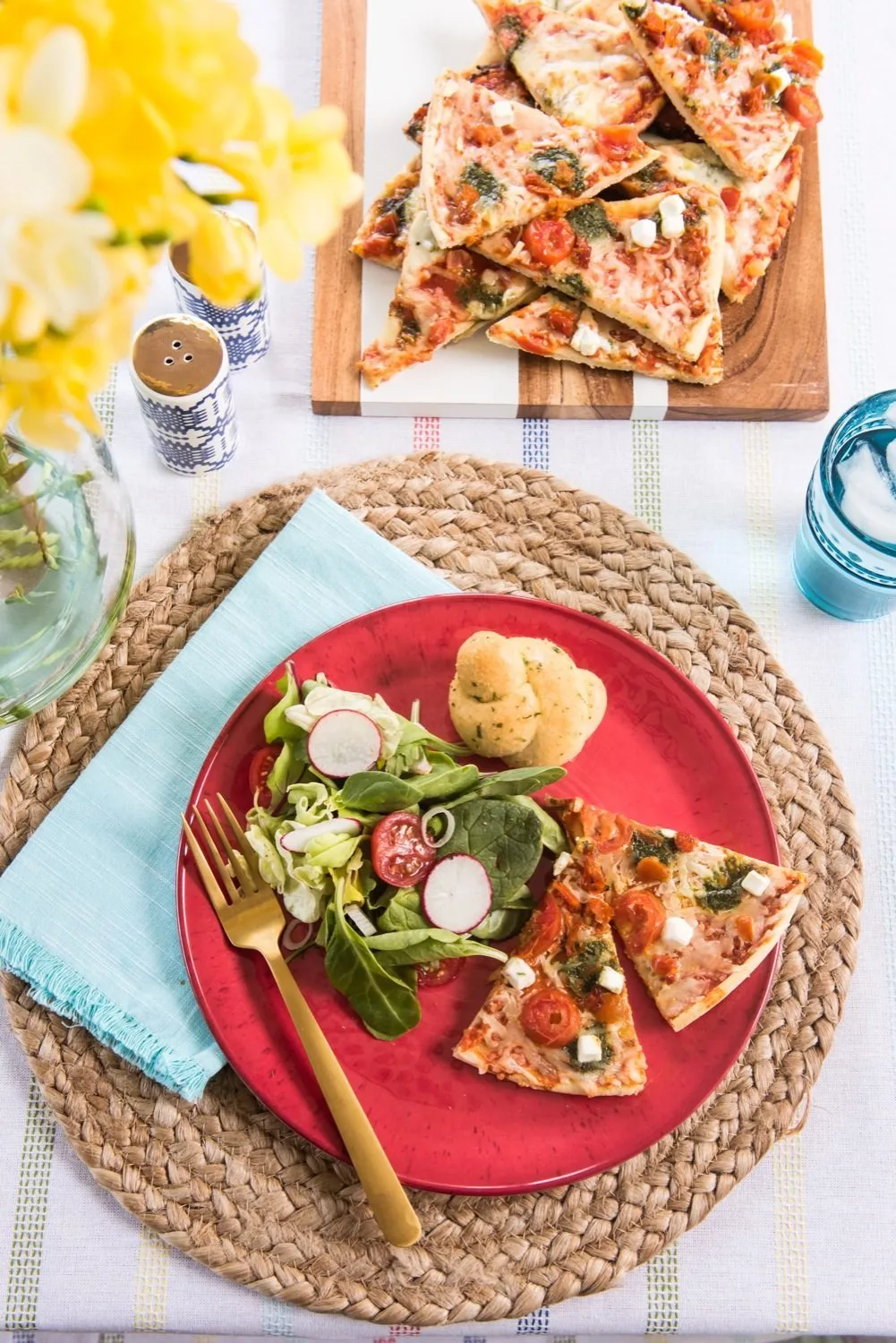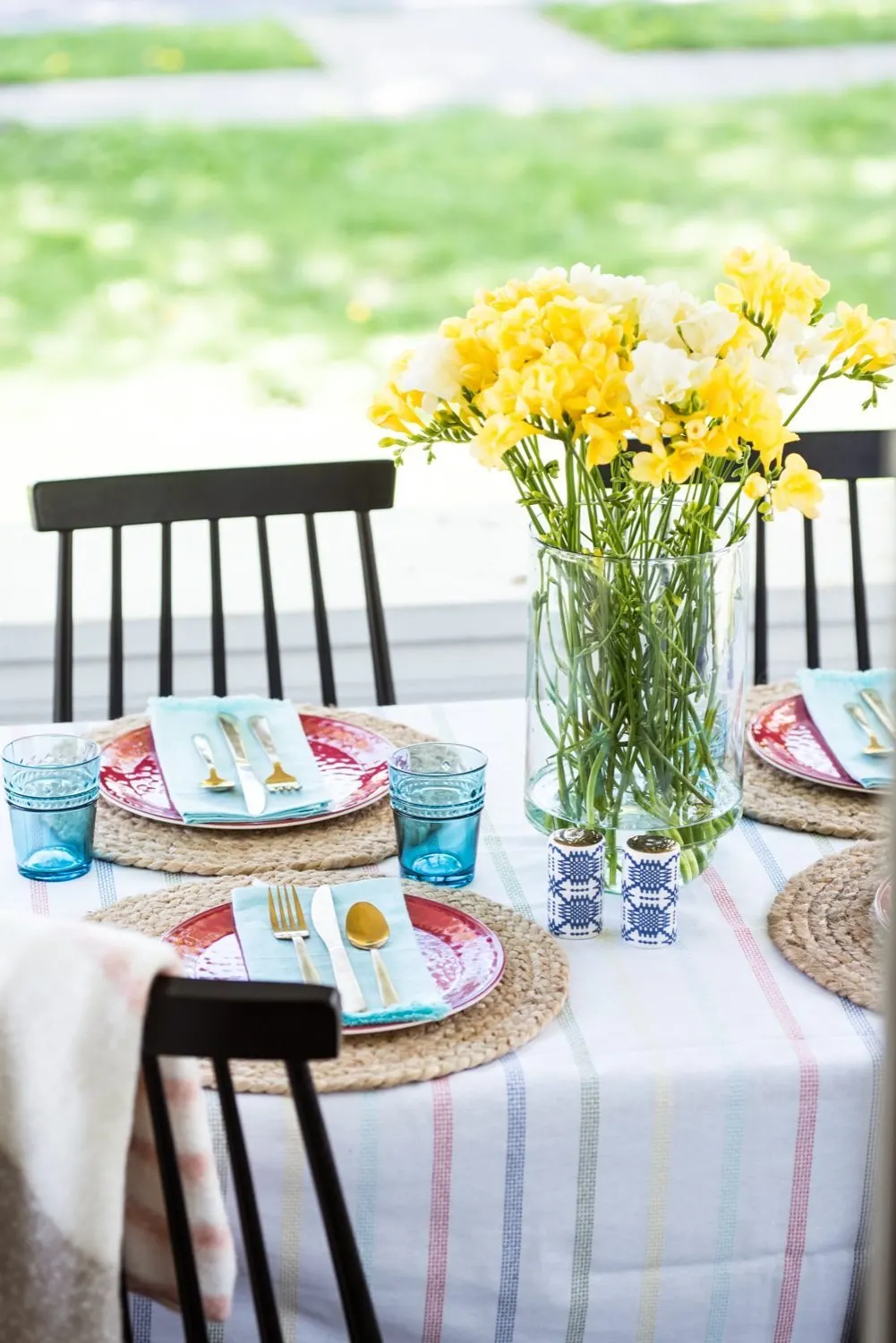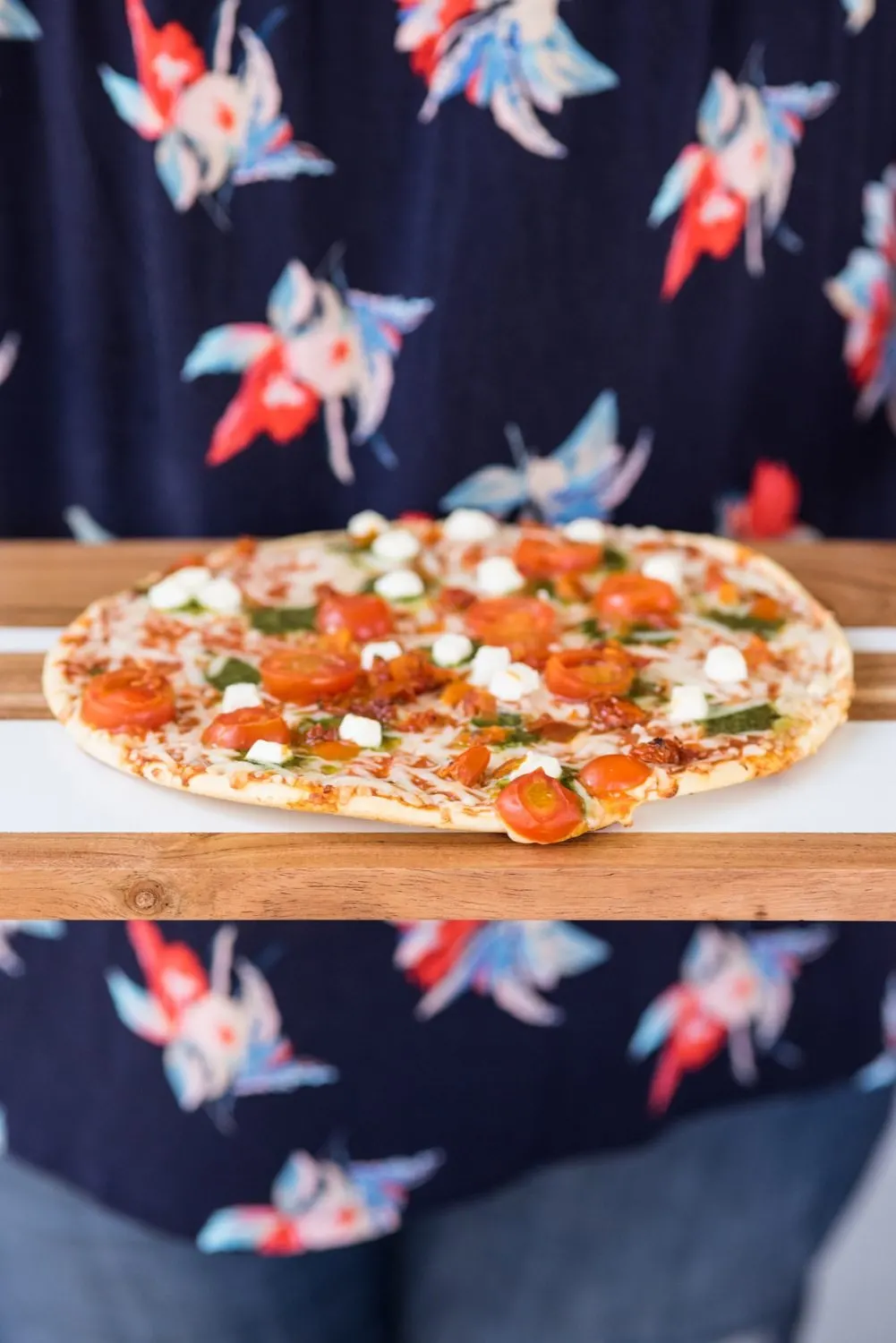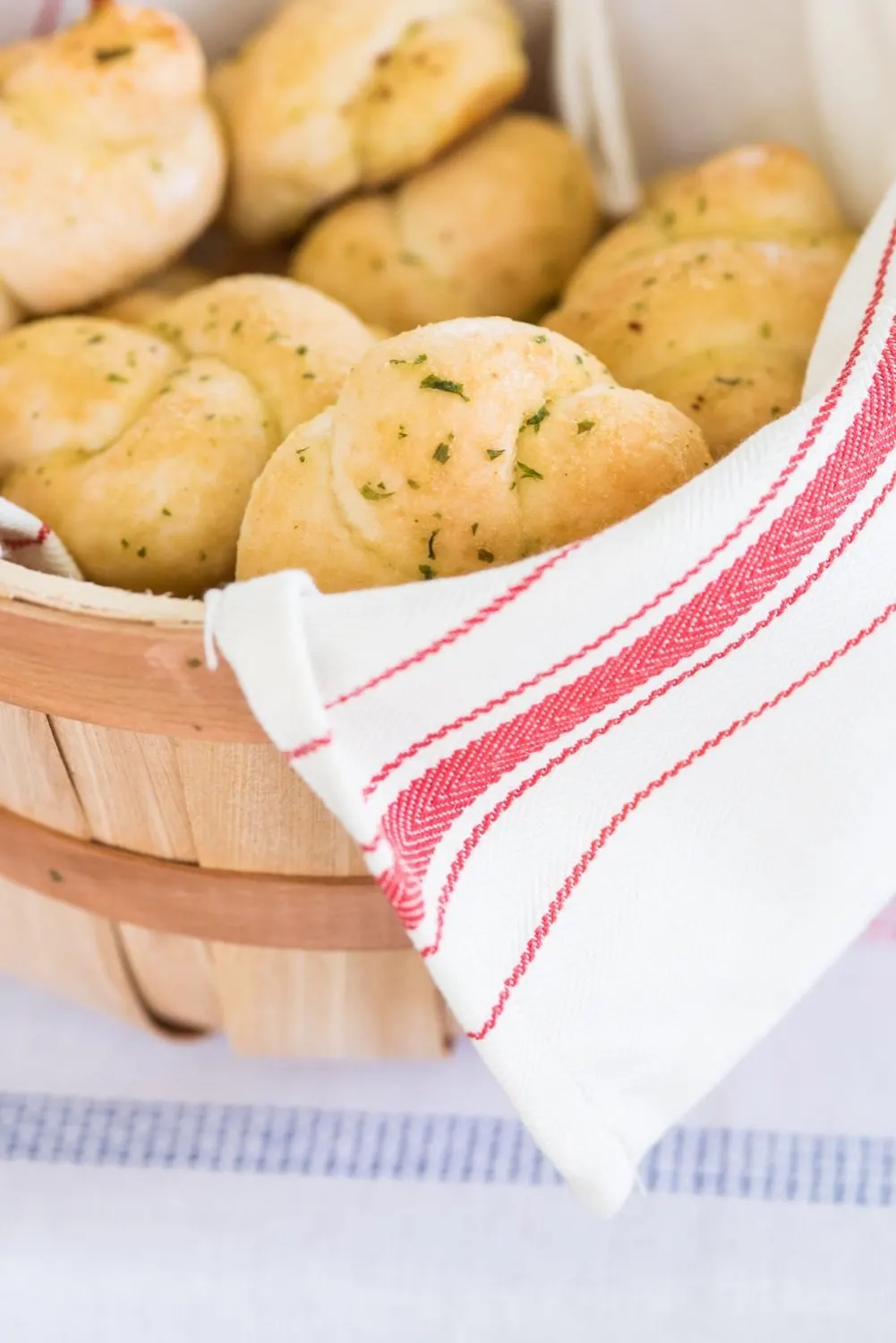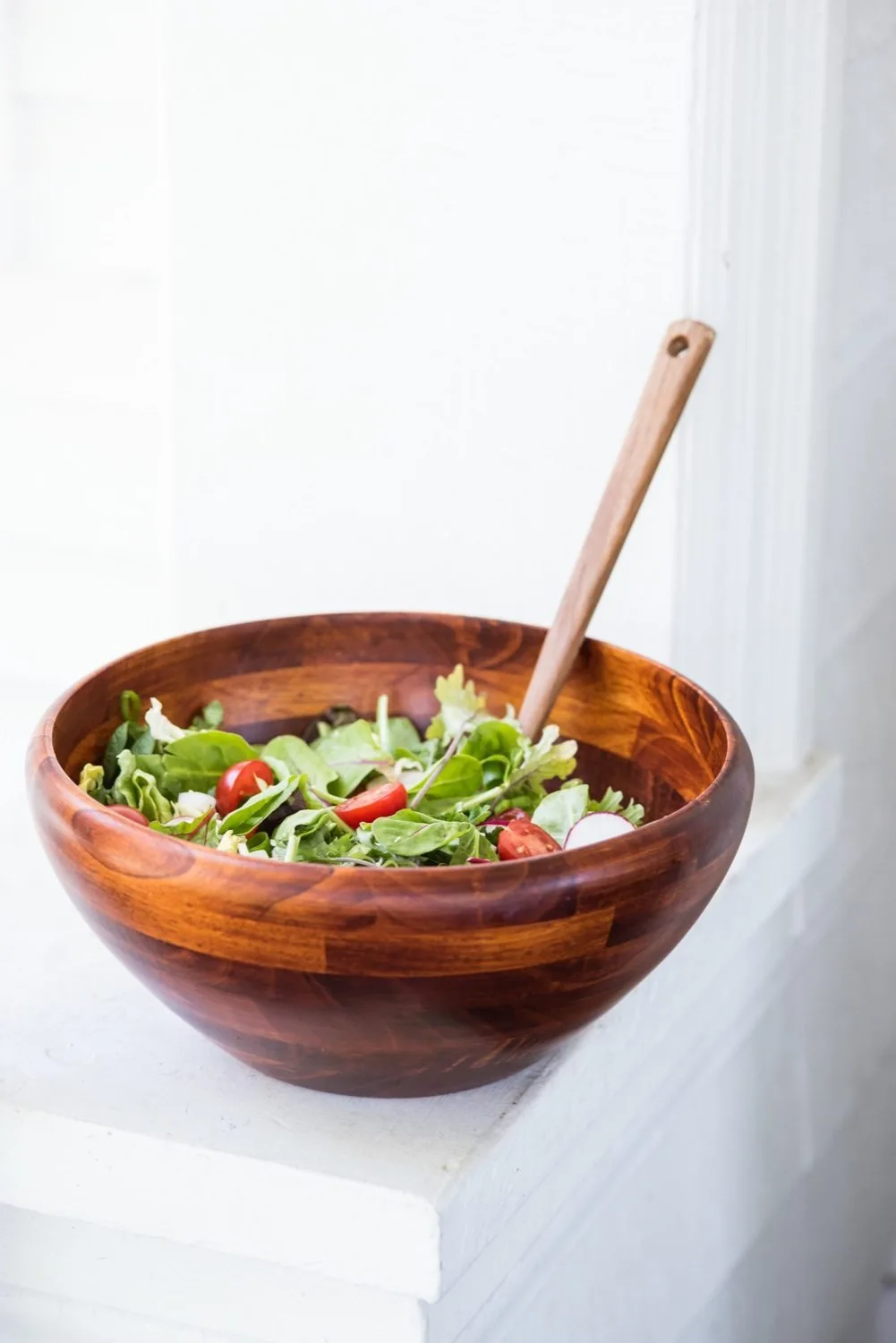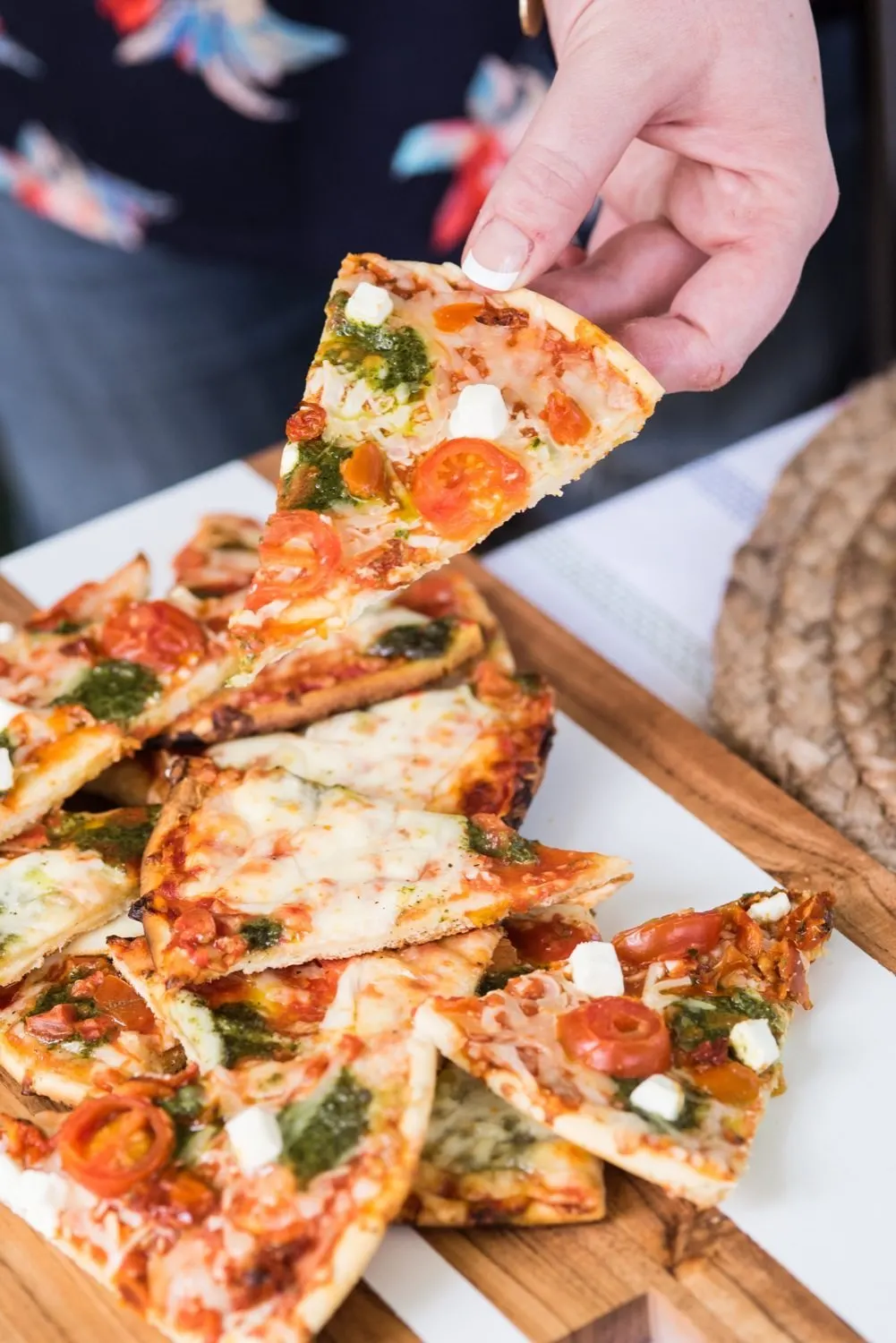 THE MENU
So here's my favorite part of this entire picnic – the menu! Because, frankly, we all know parties revolve around great food, but sometimes we just want to keep things super simple or we want to host a get together last minute and don't have time for a lot of prep. Either way, I've got you covered! Bake up a couple of your favorite Virtuoso pizzas (I love the Mozzarella & Pesto and Tomato & Goat Cheese varieties) to set the stage for your meal. The pizzas have a perfect thin, crispy crust that I love and they bake in just about 12 minutes at 425°. While the pizzas are in the oven, you can toss together a quick salad. (Or check out my pizza-worthy salad pairings!) Garlic knots round everything out, and were also something I scored in the freezer section, right next to where the Virtuoso pizzas are stocked. Serve everything on pretty trays, set out on a great cutting board or tuck bread into a little basket and the presentation will take everything to the next level without having to spend hours in the kitchen.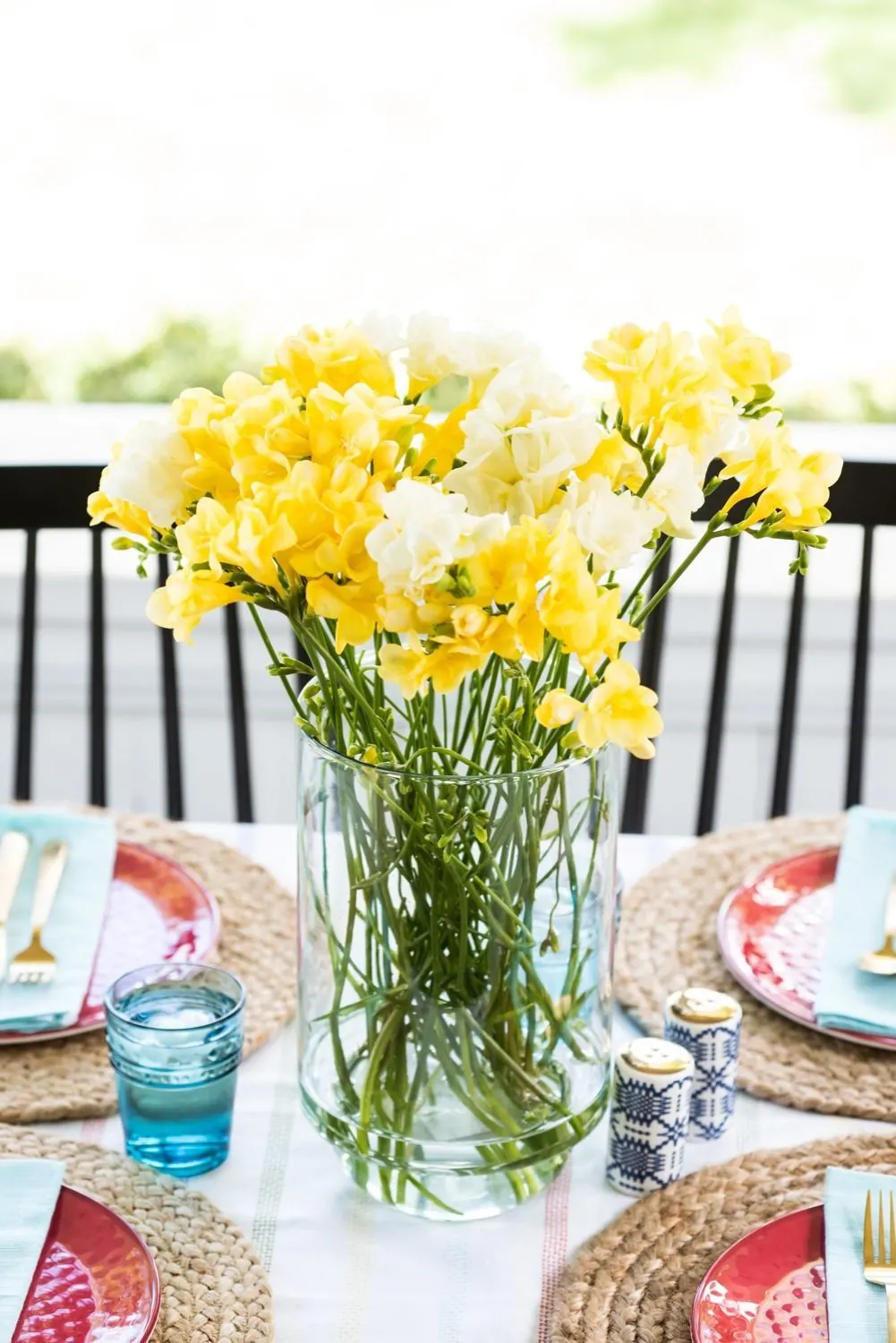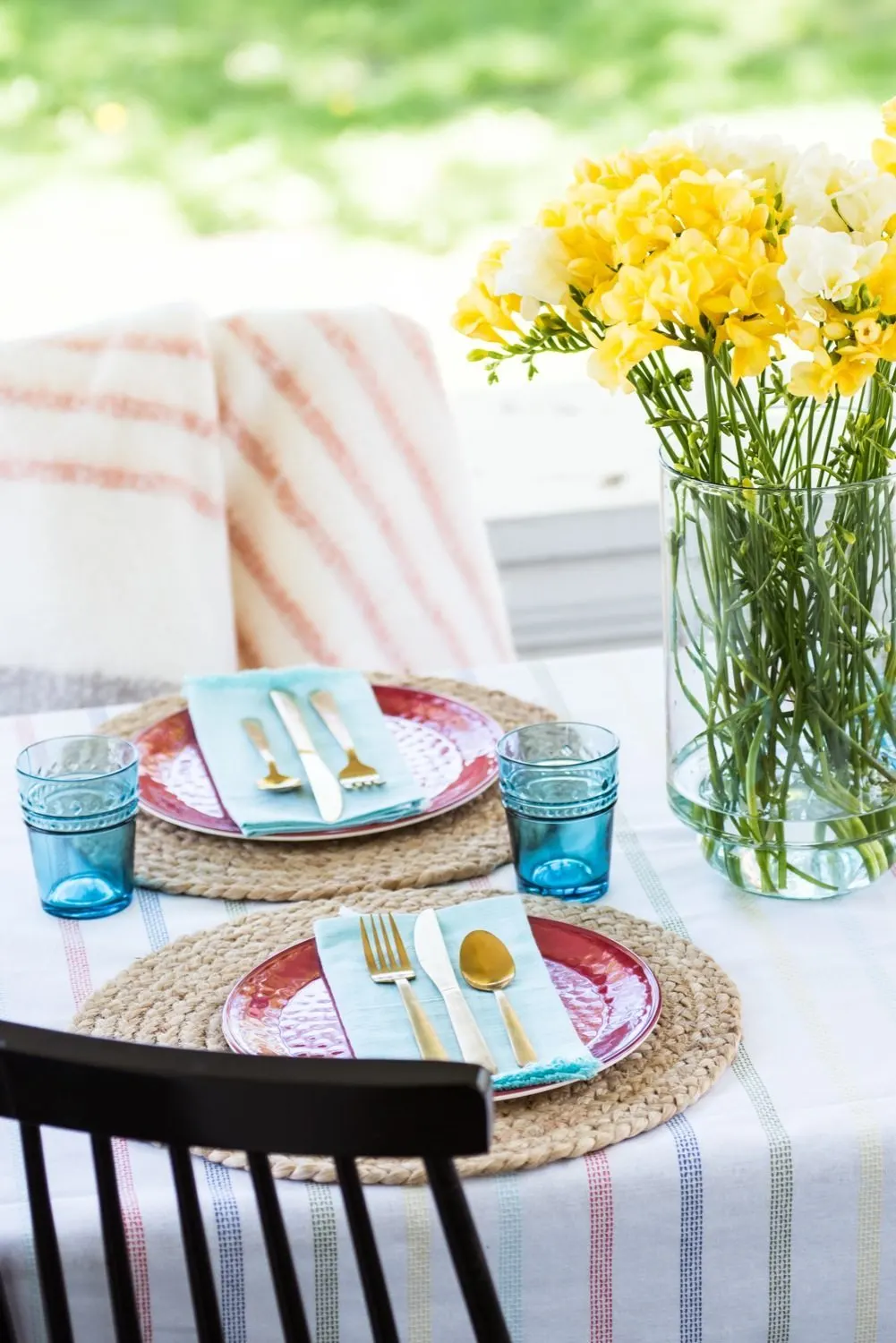 THE FLOWERS
I am taking a moment to point out the flowers specifically here since I think they add so much to this table, without a lot of fanfare. You know by now that I love grocery store flowers, so you can imagine how excited I was to cart home this big bunch of freesia. To even call this an arrangement would be a complete overstatement, since I simply cleared the stems of any extraneous leaves and trimmed them down a little bit. Then I plunked them into this cool recycled glass vase and centered it on the table to add a little bit of drama and color. Flowers instantly make things feel a little fancy in a really good way, so whenever possible work them into your parties and celebrations. Plus, then you'll have fresh flowers around your house for the next week and that is never ever a bad thing!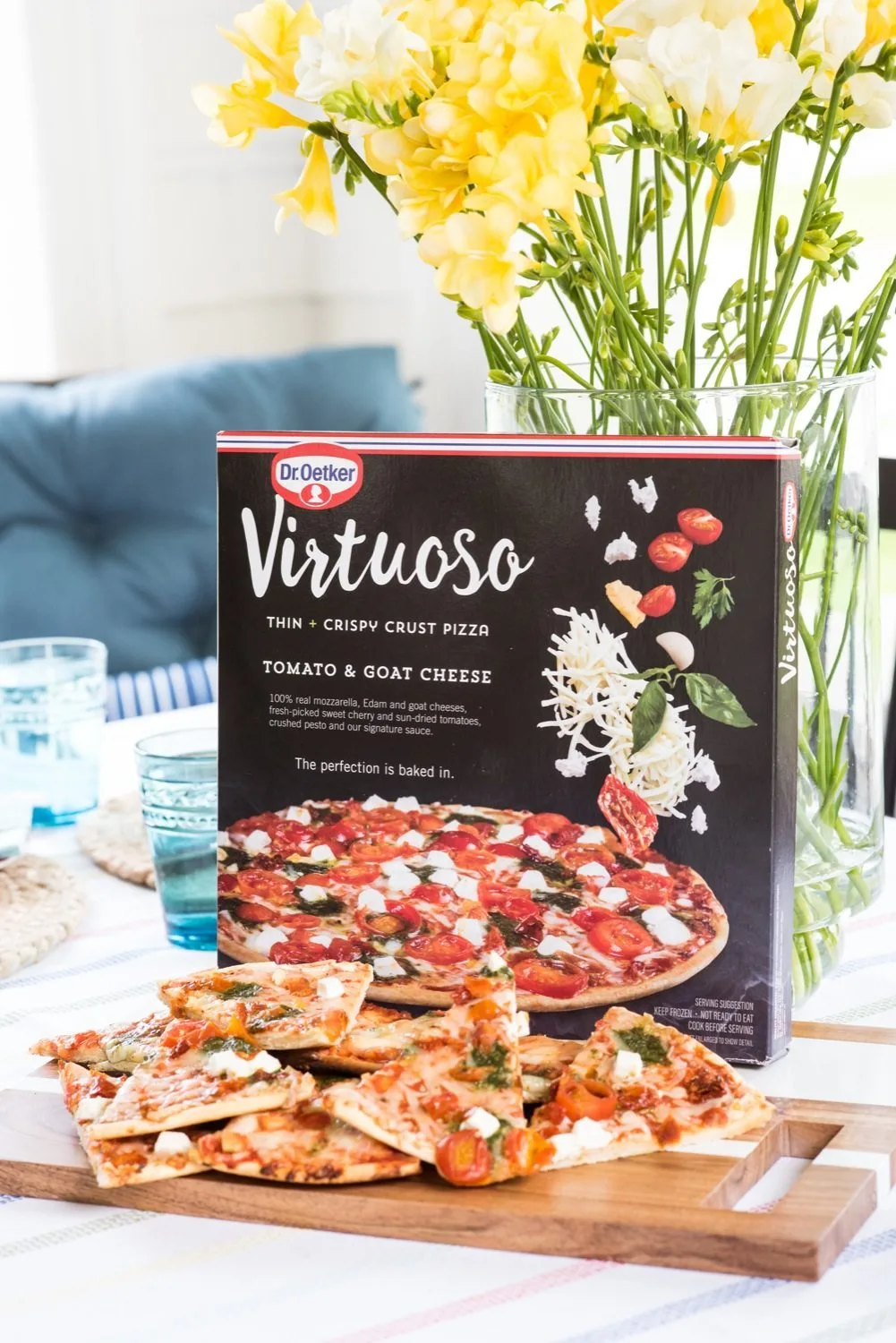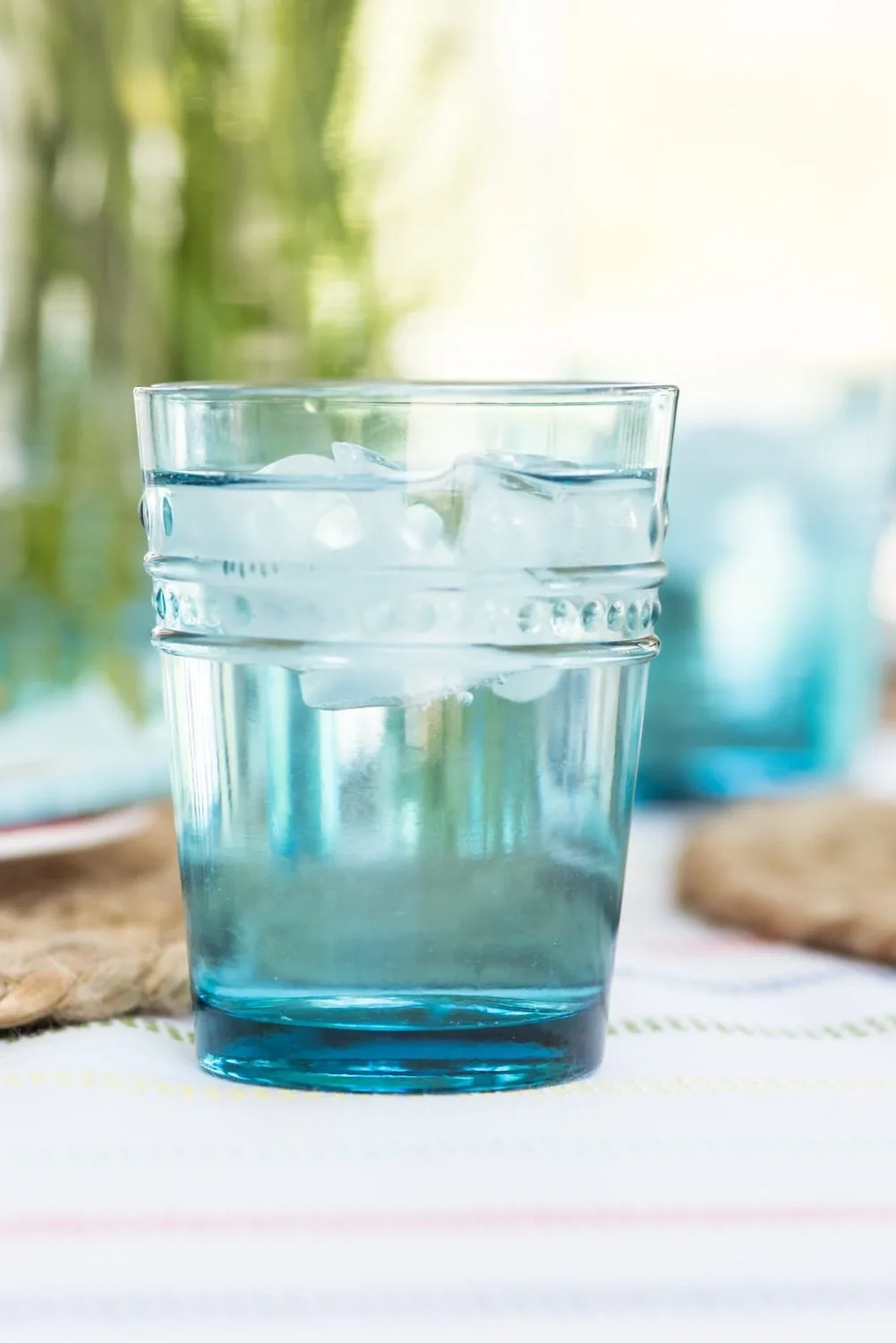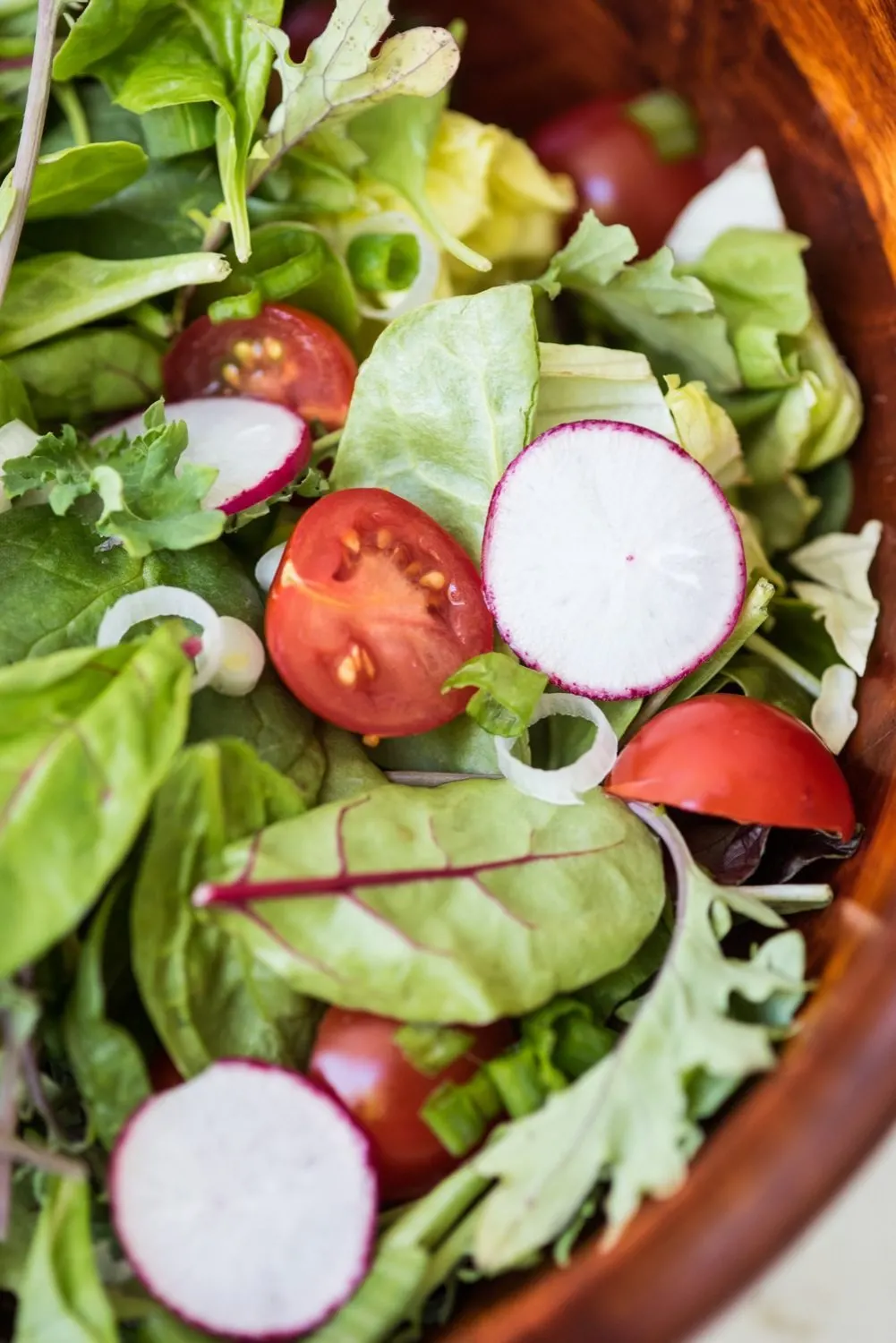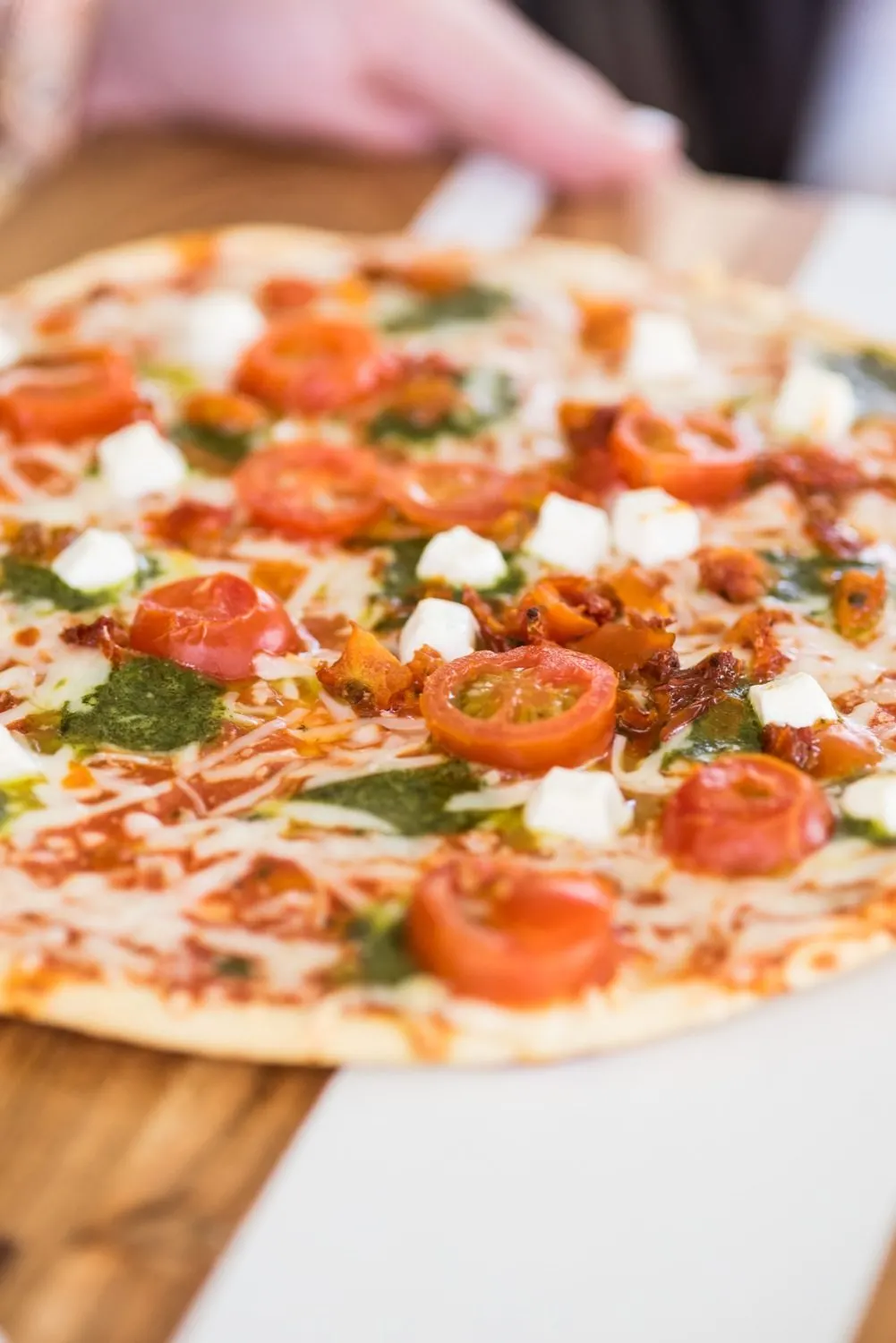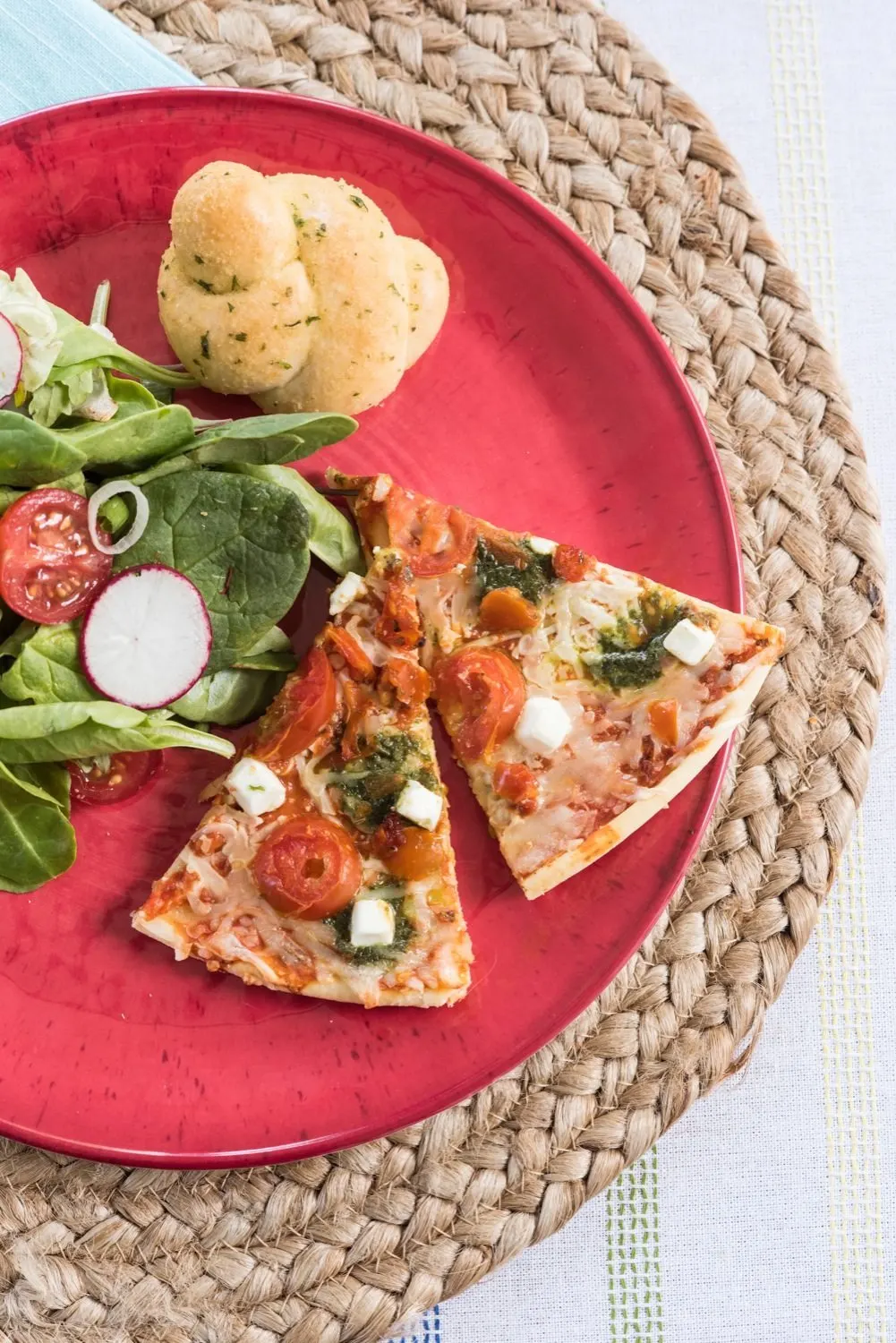 To kick picnic season off right, check out the Virtuoso store locator to find where they're sold near you, or put in a request with the manager at your local grocer. The pizzas feature a wide range of fresh ingredients that make the gourmet toppings shine, resulting in pizza that is not only delicious but seriously party appropriate. Our friends have come to love Virtuoso and since they know I often have a stash in the freezer, they'll request them specifically if they're coming over to hang out. Easy, tasty frozen pizza for the win, friends. Here's to life, liberty and the pursuit of really good pizza!
[Art direction + styling by Cyd Converse | Photos by Alice G. Patterson.]
This is a sponsored conversation written by me on behalf of Dr. Oetker. The opinions and text are all mine.