This post was sponsored by Walmart. Thank you for supporting
the sponsors that help make The Sweetest Occasion possible!
The sweet little old lady whose family owned our home for more than 50 years before we bought it was well into her 90s when she passed, but her reputation for hosting a great cocktail party still lives on. We refer to her affectionately as Mrs. T, and let me tell you, Mrs. T was famed for inviting all the neighbors over for Christmas Eve cocktails, which is a tradition we're determined to continue through the years in her honor. Today I've teamed up with Walmart to share my tips on how to stock the perfect holiday bar cart! A few fine spirits, a handful of great mixers and some festive seasonal touches will create the sweetest station for mixing your favorite holiday cocktails at all your gatherings throughout the season. From more casual cocktails with the neighbors to your rockin' New Year's Eve bash, these tips will take you straight through the holidays in fine fashion.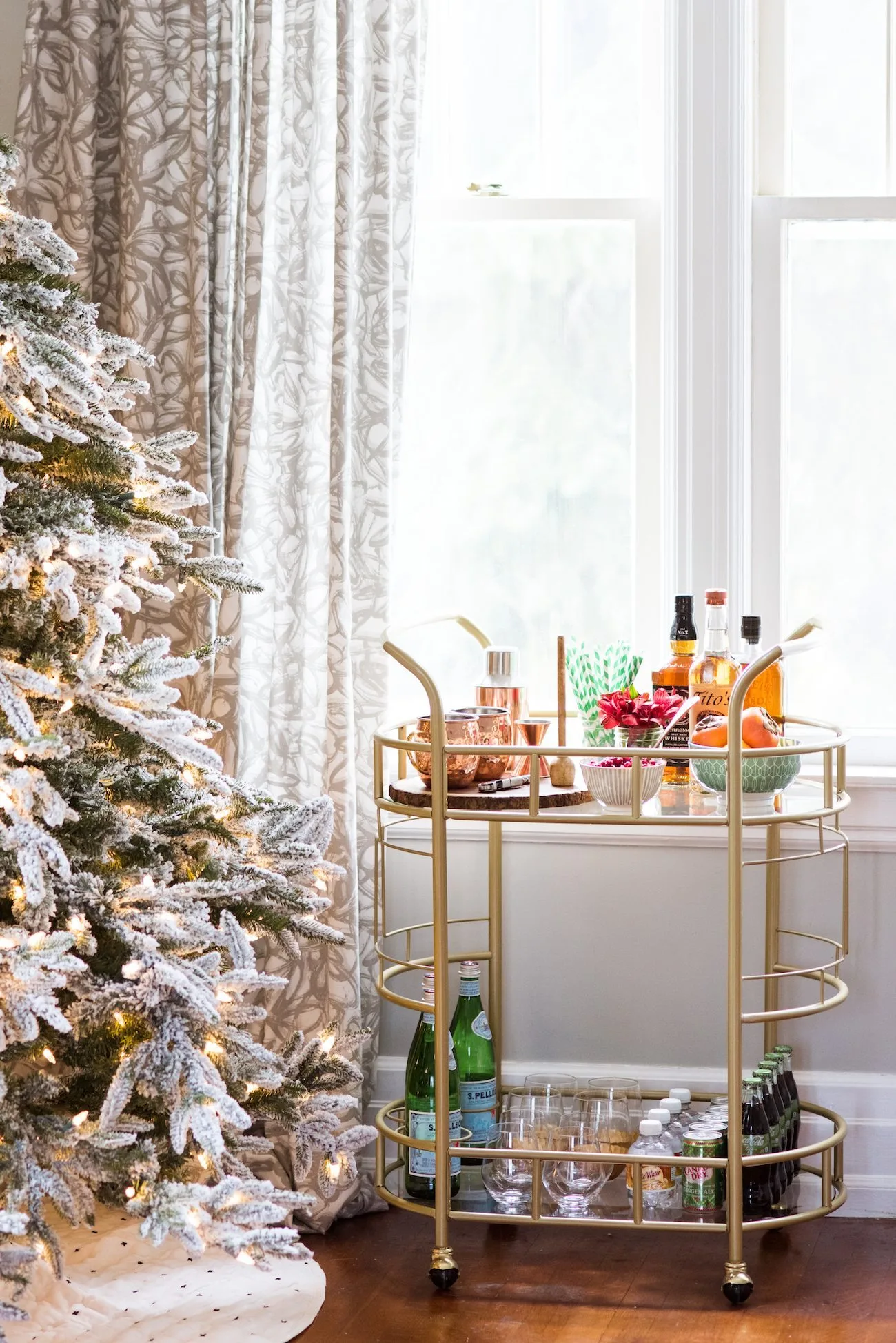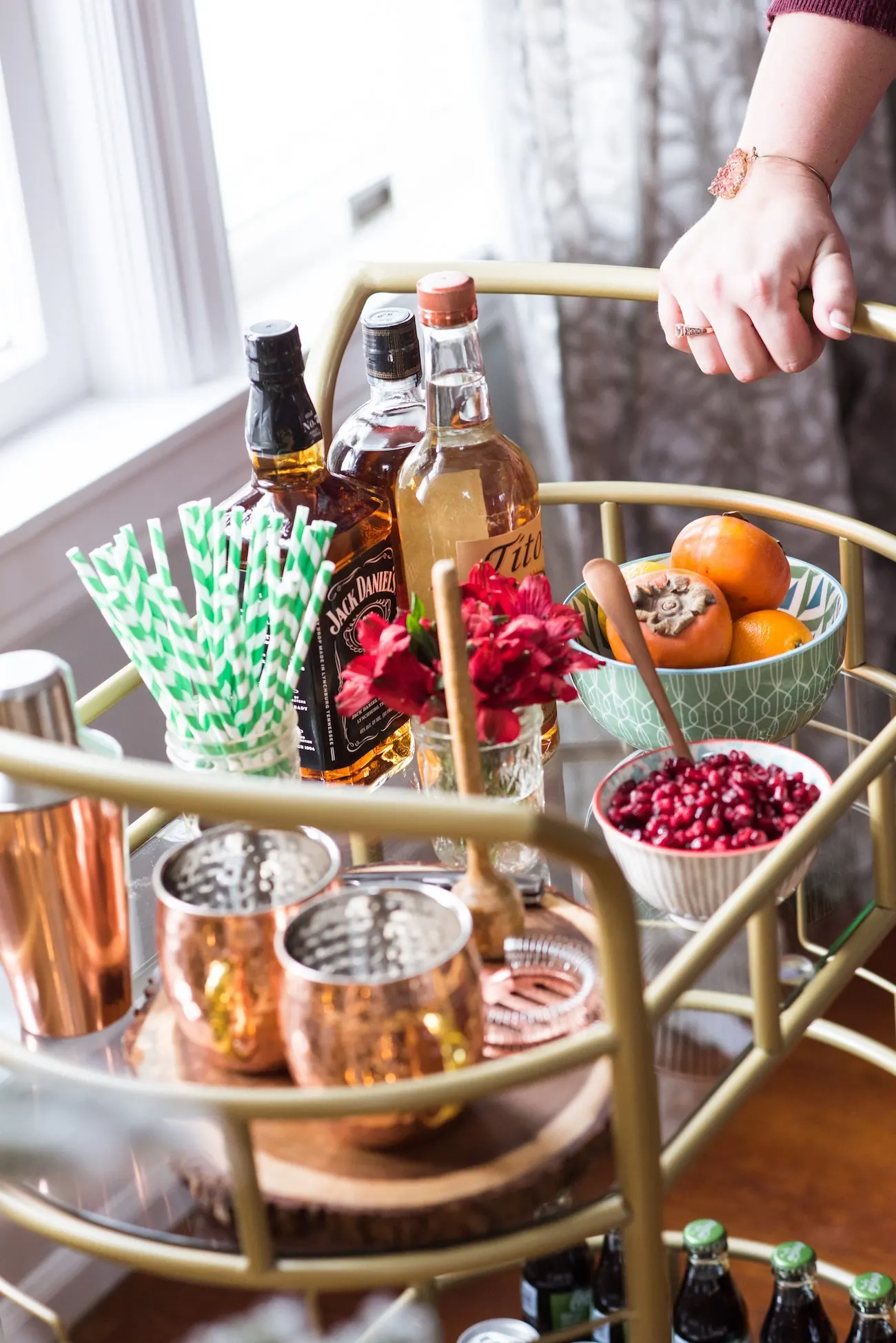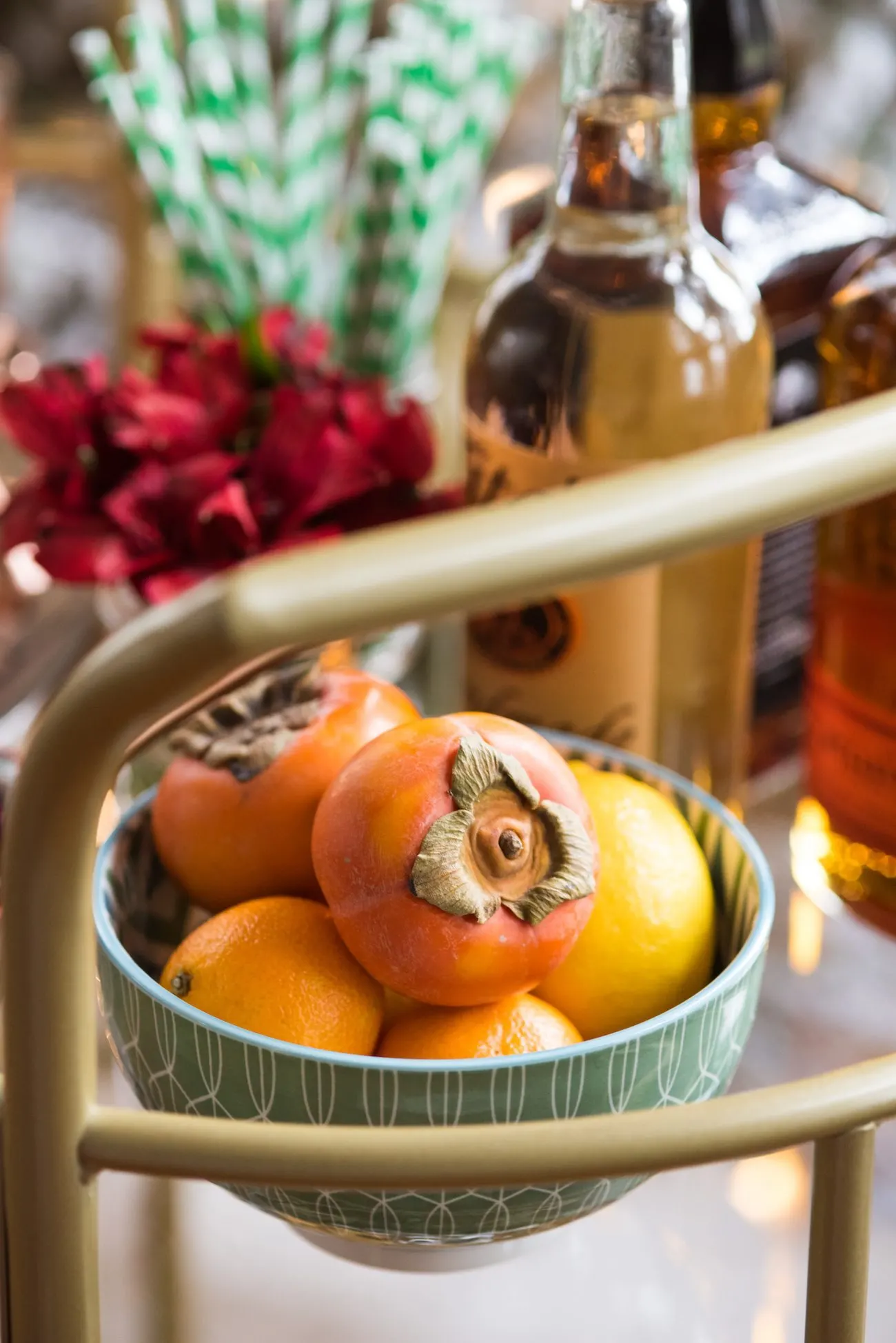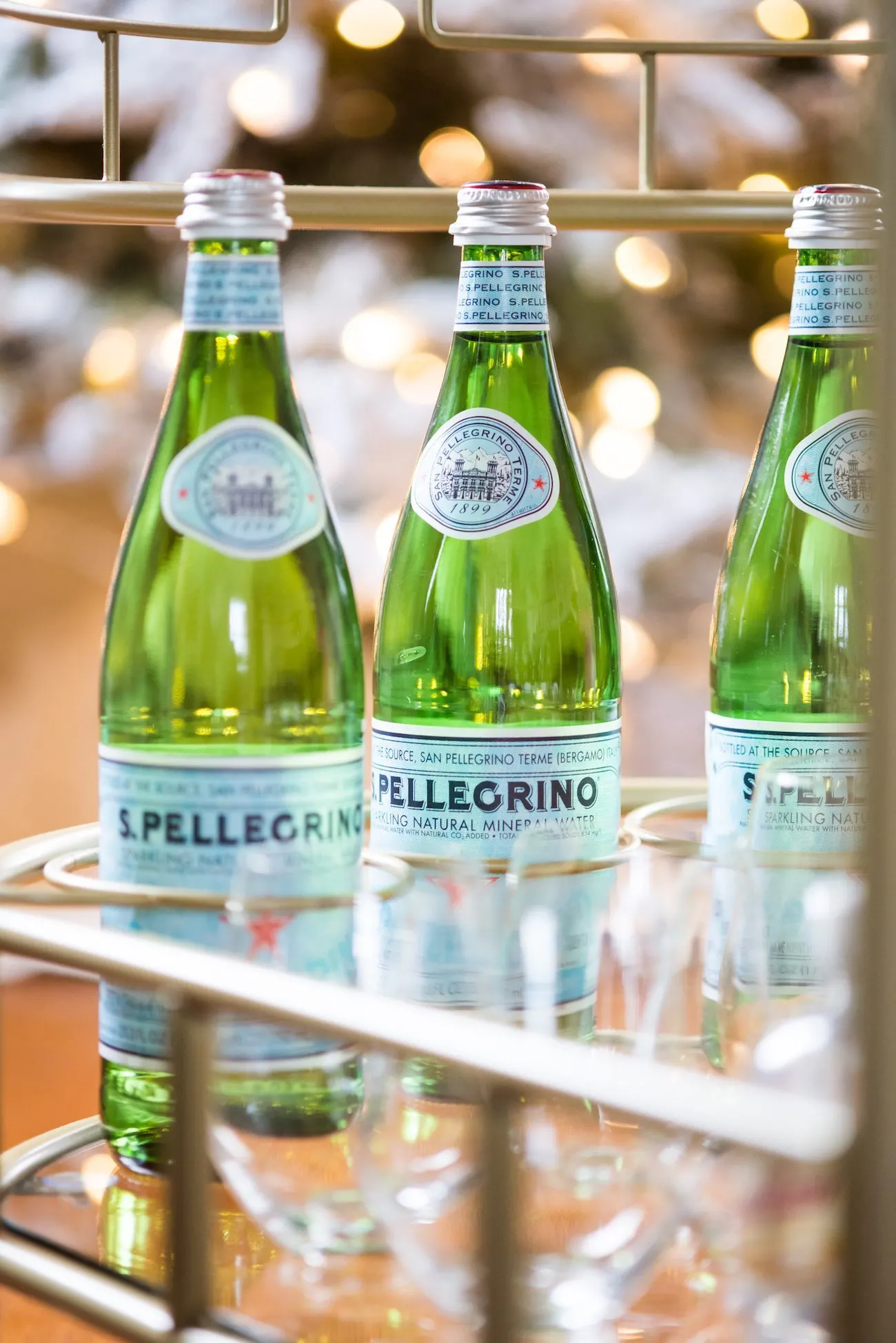 Of course, to stock one you first need a great bar cart and my pick is the gold Fitzgerald bar cart. It and everything else you see on it, from the mixers to the glassware to the accessories, are available at Walmart. I like a bar cart with a classic shape and a bit of glam, so the gold and glass mix here is right up my alley. With a bar cart like this, I suggest including a curated selection of three to four spirits, plus a good range of mixers. Vodka is always a good go-to and something warm and seasonal like a great bourbon is also a good pick. For mixers you'll want classics like sparkling water and tonic along with a couple of sweeter soda options, which in this case for me were ginger ale and little bottles of cola. Think about the packaging while you're making your selections! All those little details will make your bar cart setup really shine and look a little fancy, which is perfect for the holiday season.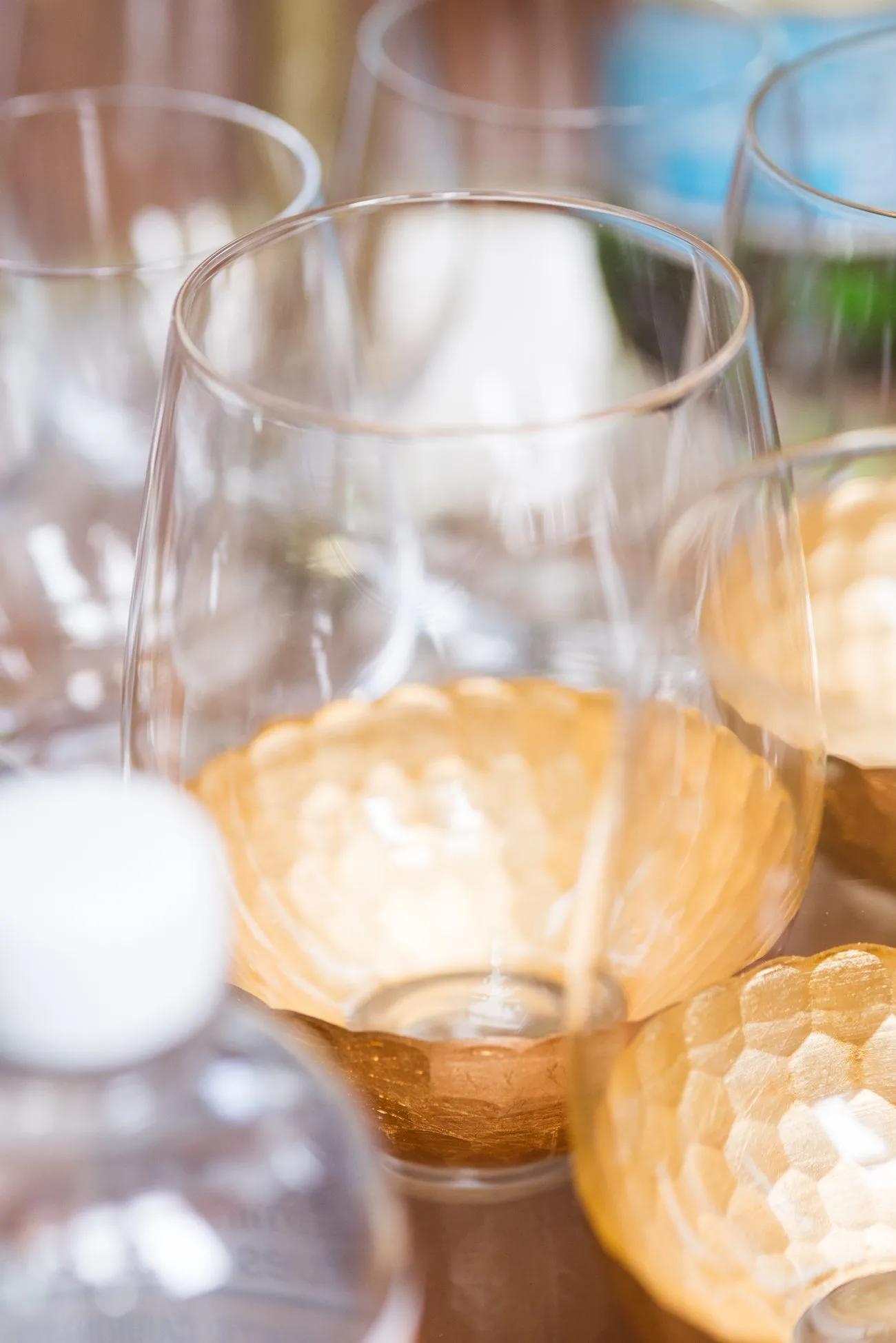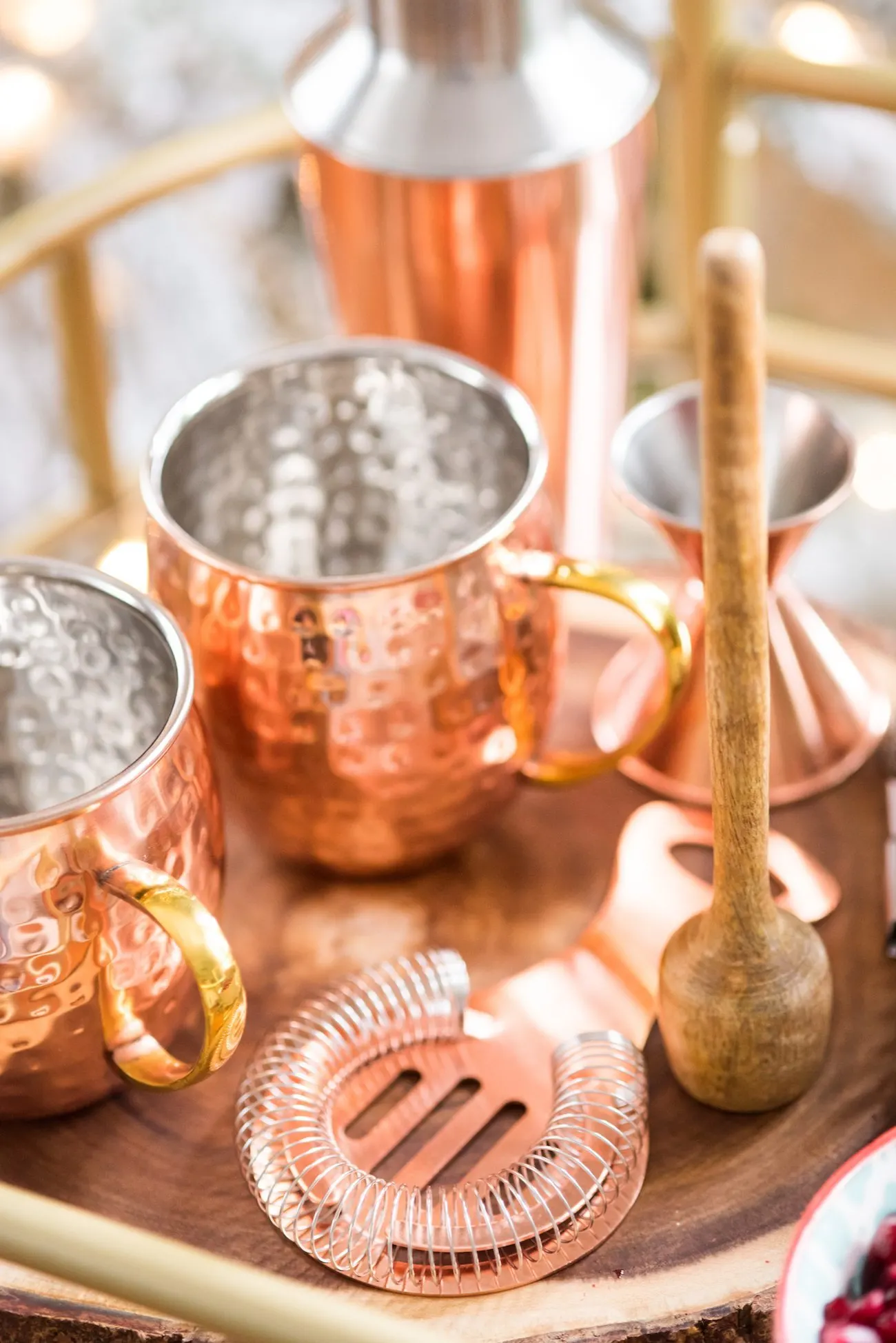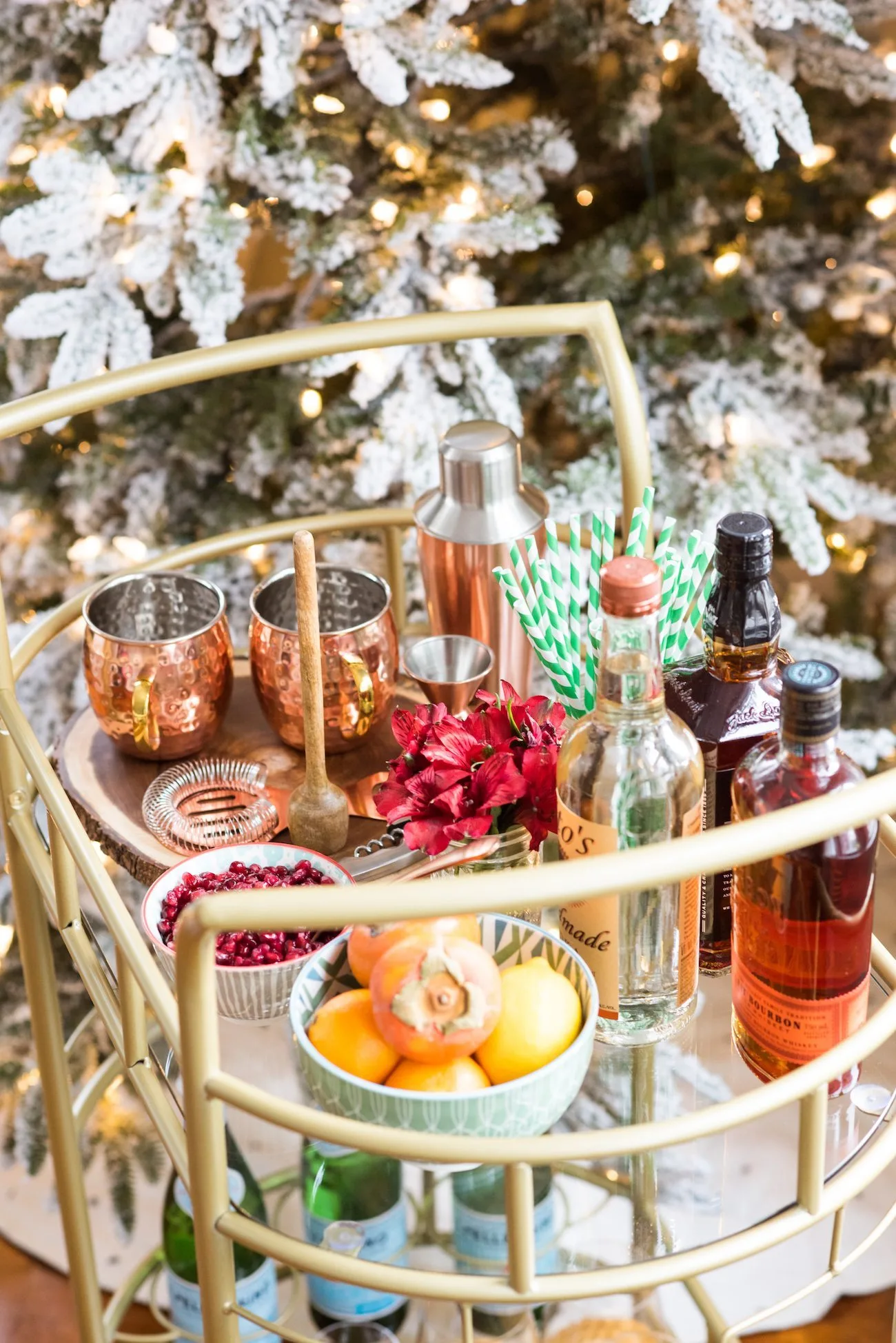 Next up, you'll need a great cocktail shaker and other bar staples. I love the copper finish of the Better Homes and Gardens copper bar set with the coordinating hammered mule mugs. Copper is another of those metallic finishes that just looks so festive during the holidays! I also mixed in pretty honey comb stemless wine glasses for that mix and match metallic look I love so much, a cool wood bark charger, and sweet little mixing bowls to hold fresh fruit and other garnishes. The overall look is really chic and effortless, but definitely feels jolly!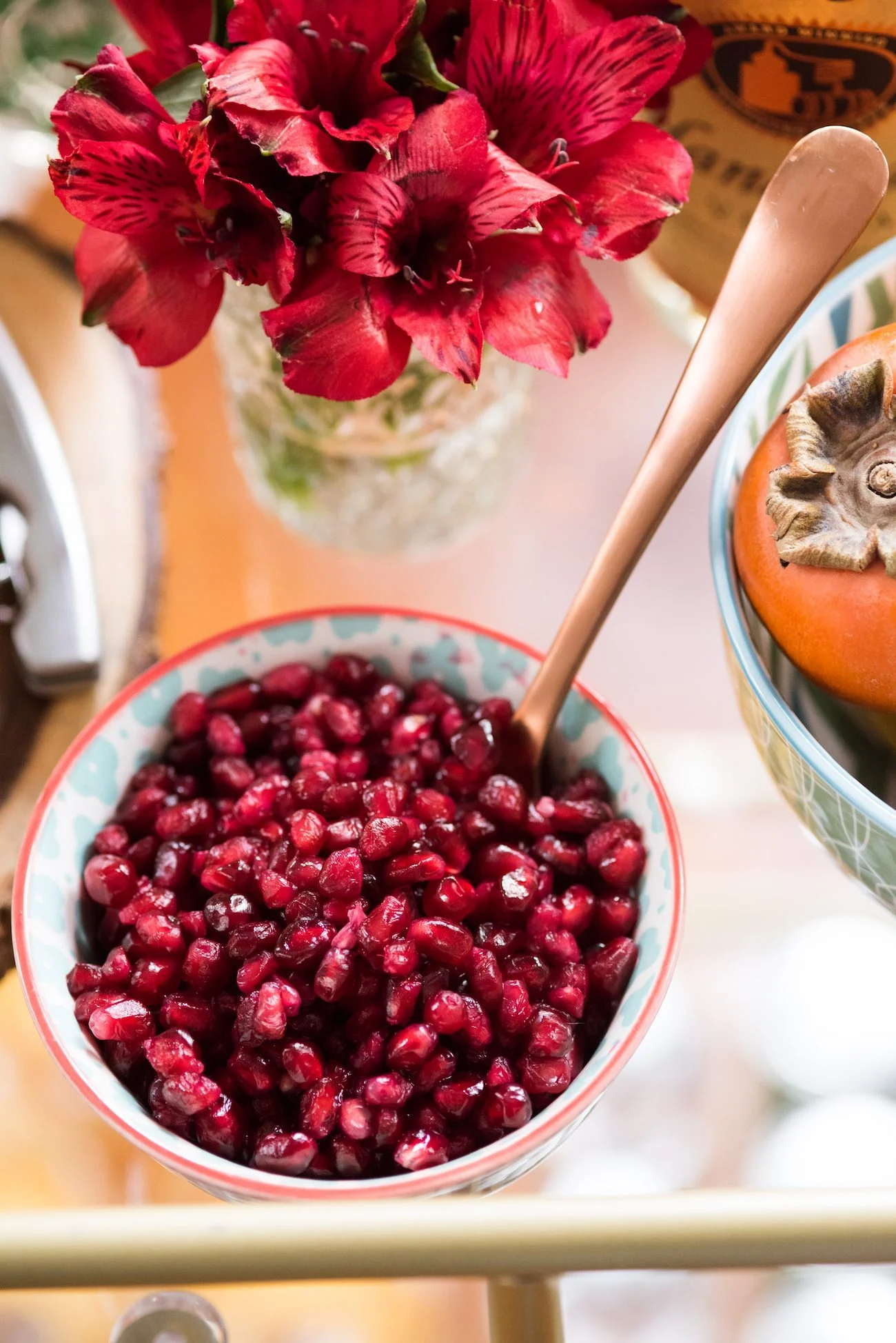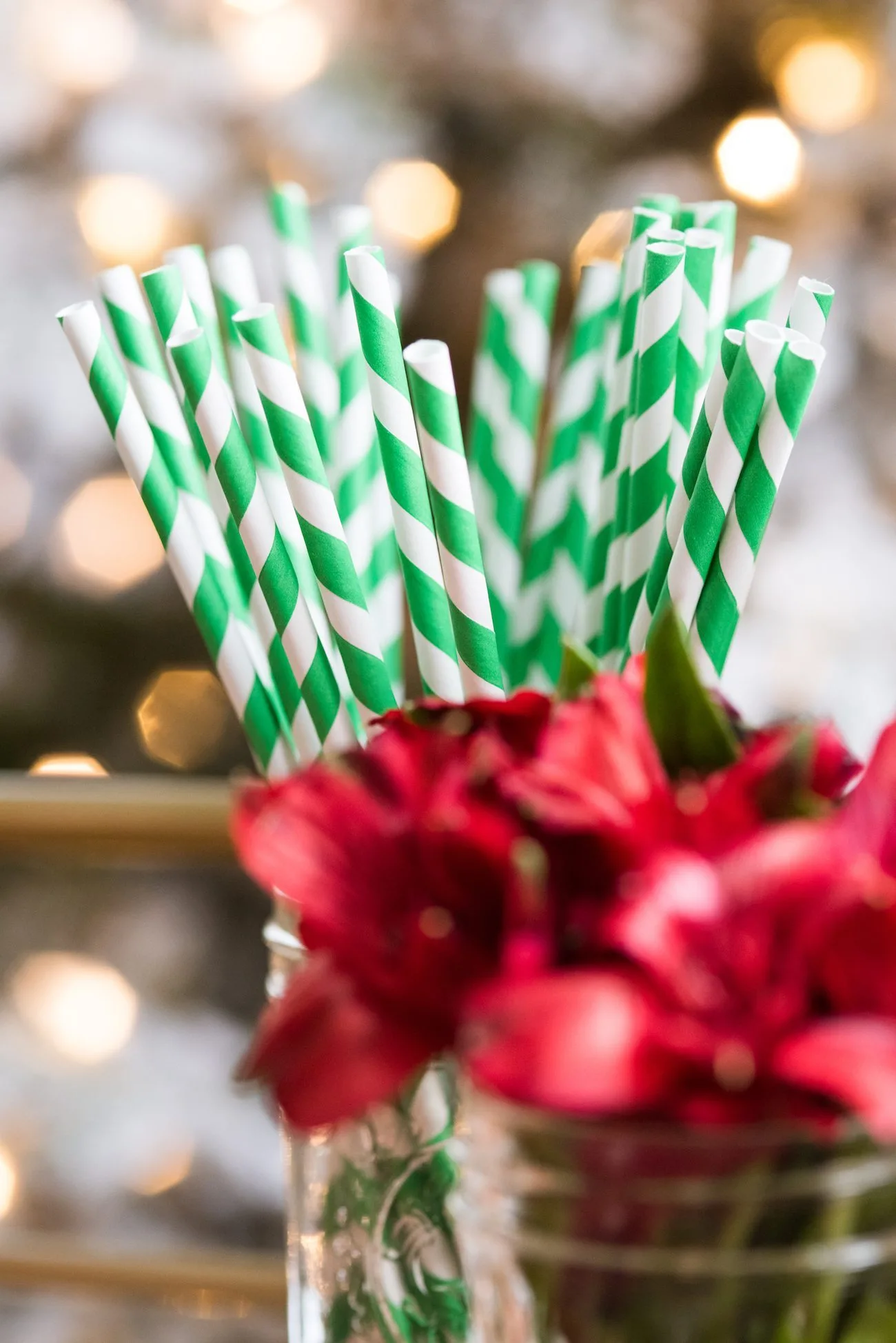 Finally, don't forget all the little details that really bring the bar cart look together and feel really special. A little vase of flowers, which you can pick up fresh at Walmart, a dish full of pomegranate seeds and a bowl piled high with citrus and persimmons add a touch of something organic and colorful. Of course, because you're serving cocktails, you'll need some great straws too, so you can hit up the party aisle at Walmart for a great selection of colors that will fit your bar cart for every occasion. And that's it, friends! My simple and stylish tips for stocking a bar cart that shines this holiday season. Just keep in mind you want a mix of spirits, mixers, accessories and metallic finishes and your bar cart will be looking classy in no time.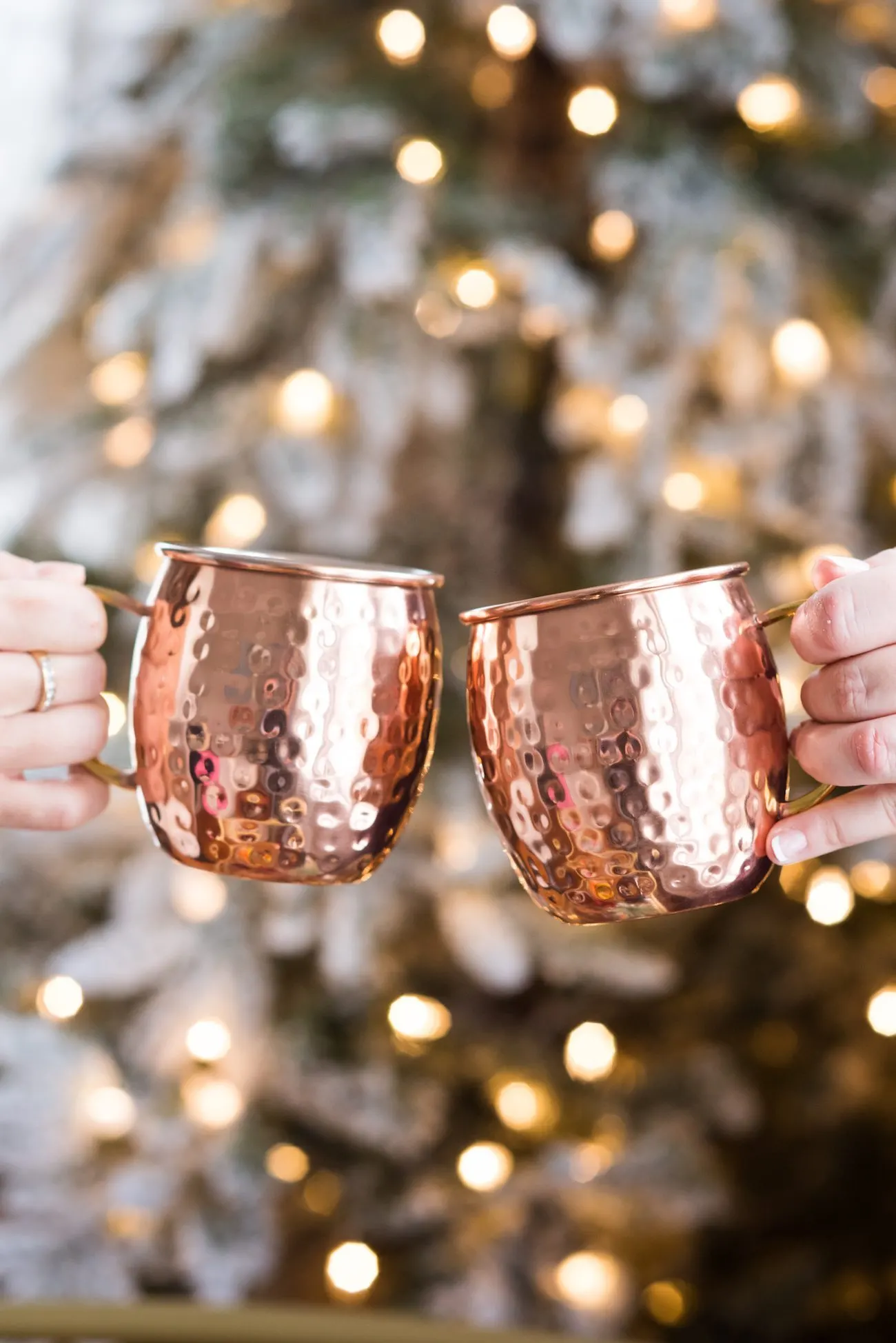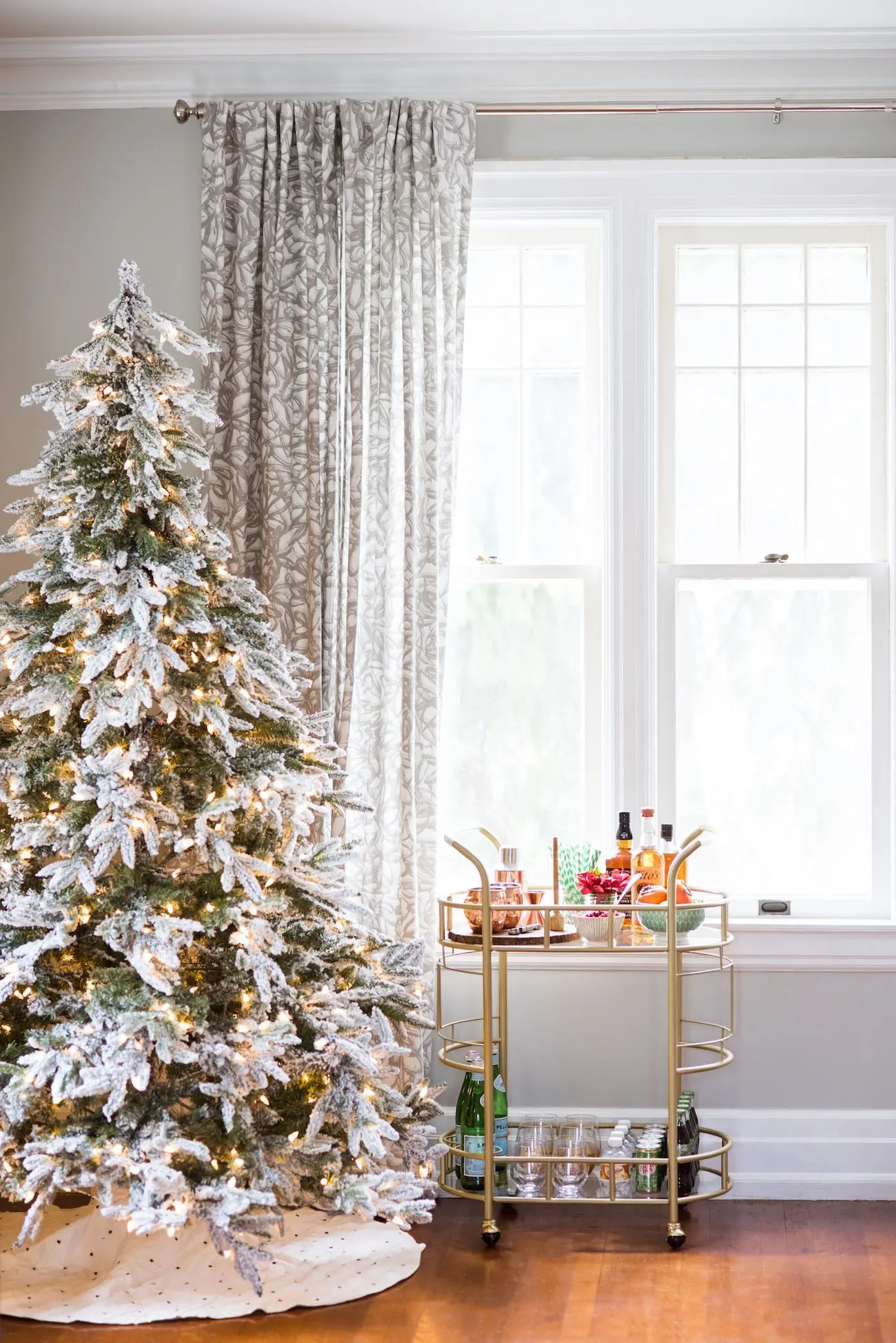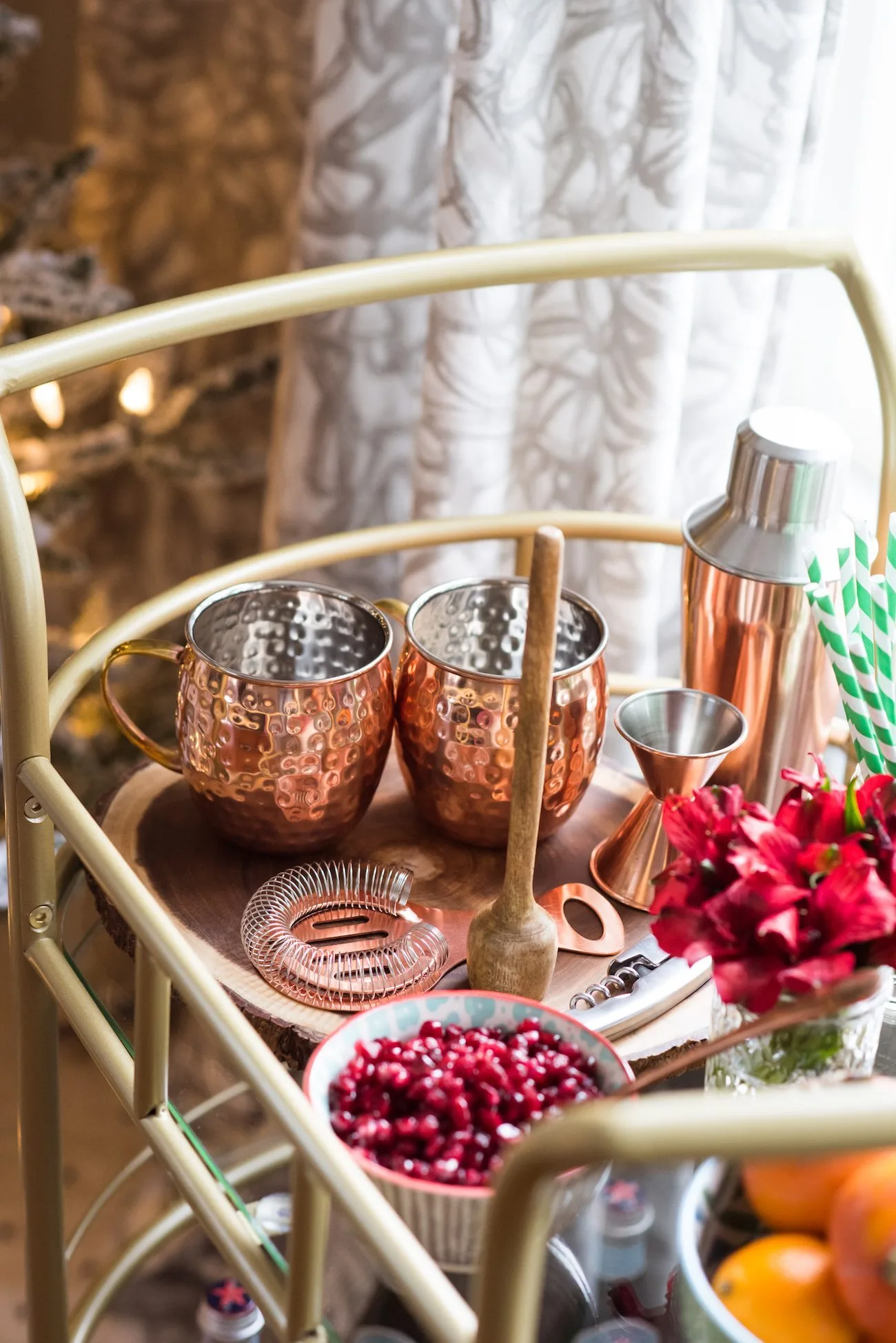 [Art direction + styling by Cyd Converse | Photos by Alice G. Patterson.]
This post was sponsored by Walmart. I received compensation for this post, but all opinions are my own. Read more about our editorial policies.