'Tis the season for the most festive of Christmas cocktail recipes and I'm serving up one of my new favorites! I've dubbed these frothy little concoctions sugar cookie White Russians and with good reason.
This festive White Russian recipe is loaded with yummy vanilla flavor and topped with whipped cream, sugar cookie crumbles and sprinkles!
This is the type of Christmas cocktail that is sure to wow your friends and makes the perfect addition to your hosting repertoire this time of year.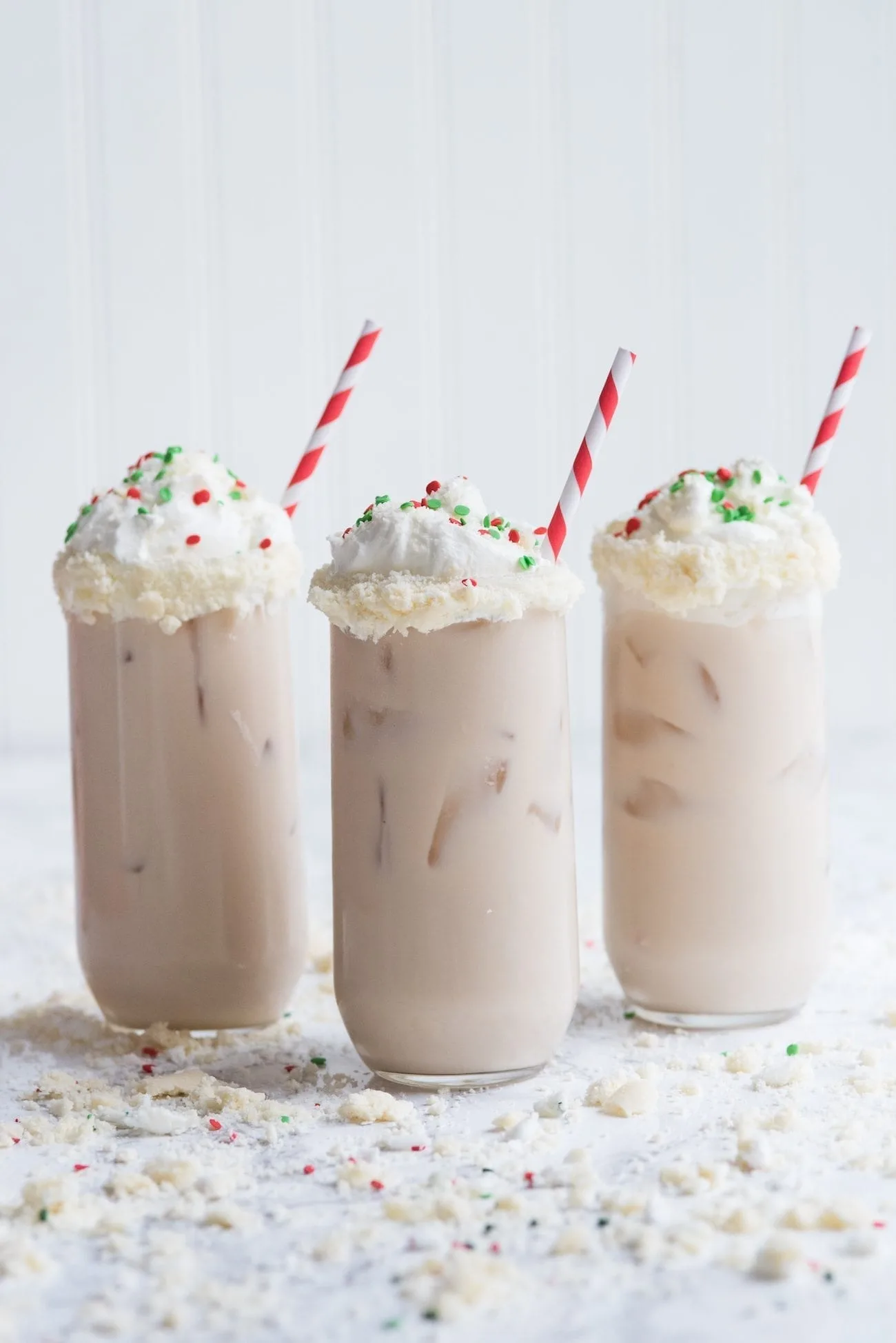 I'm partnering with Walmart to bring you the recipe, which boasts my personal favorite vodka, Tito's Handmade. (Any other Tito's fans in the house?!)
So let's get to mixing, because this Christmas cocktail is going to make your actual sugar cookies at least a teeny bit jealous this year.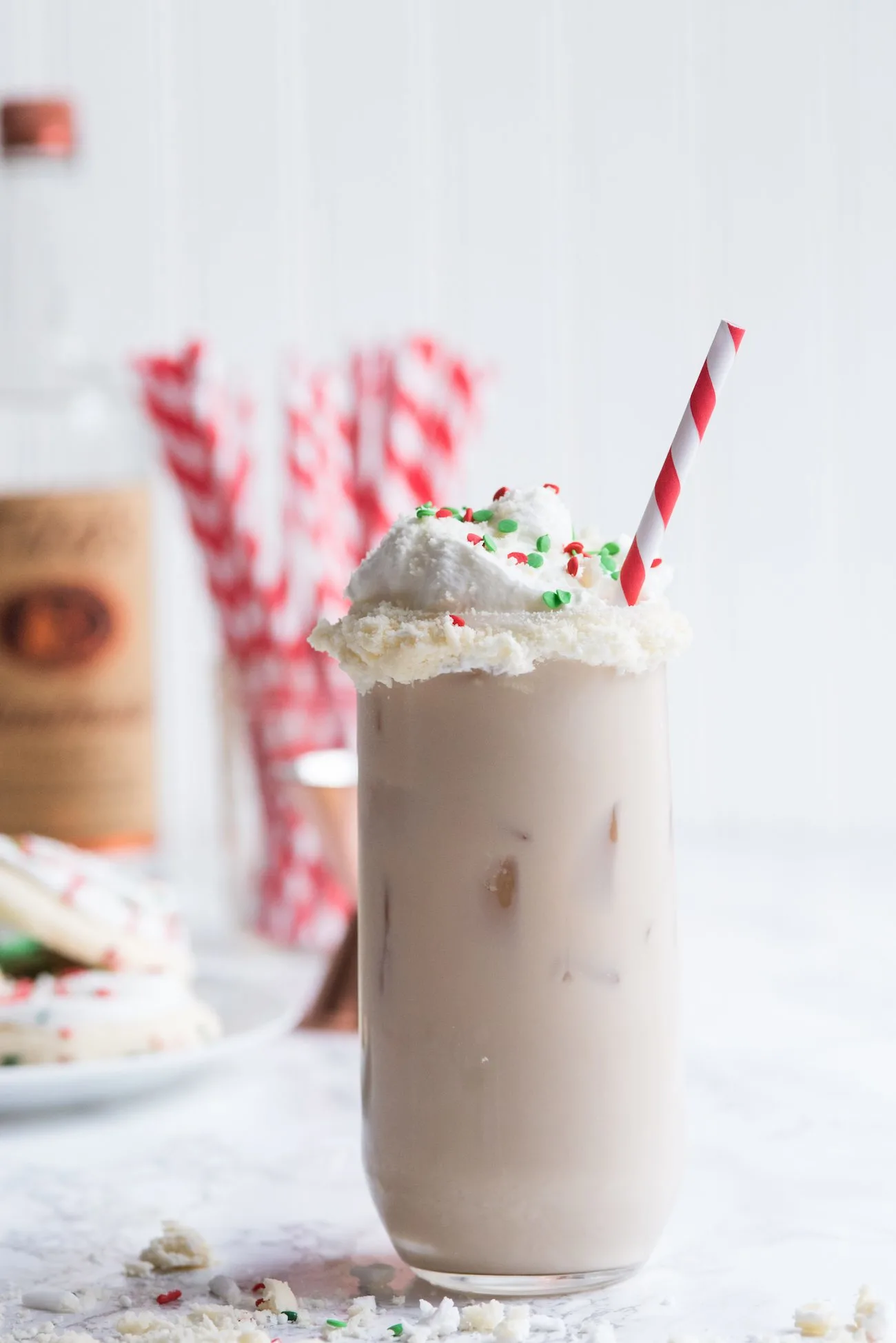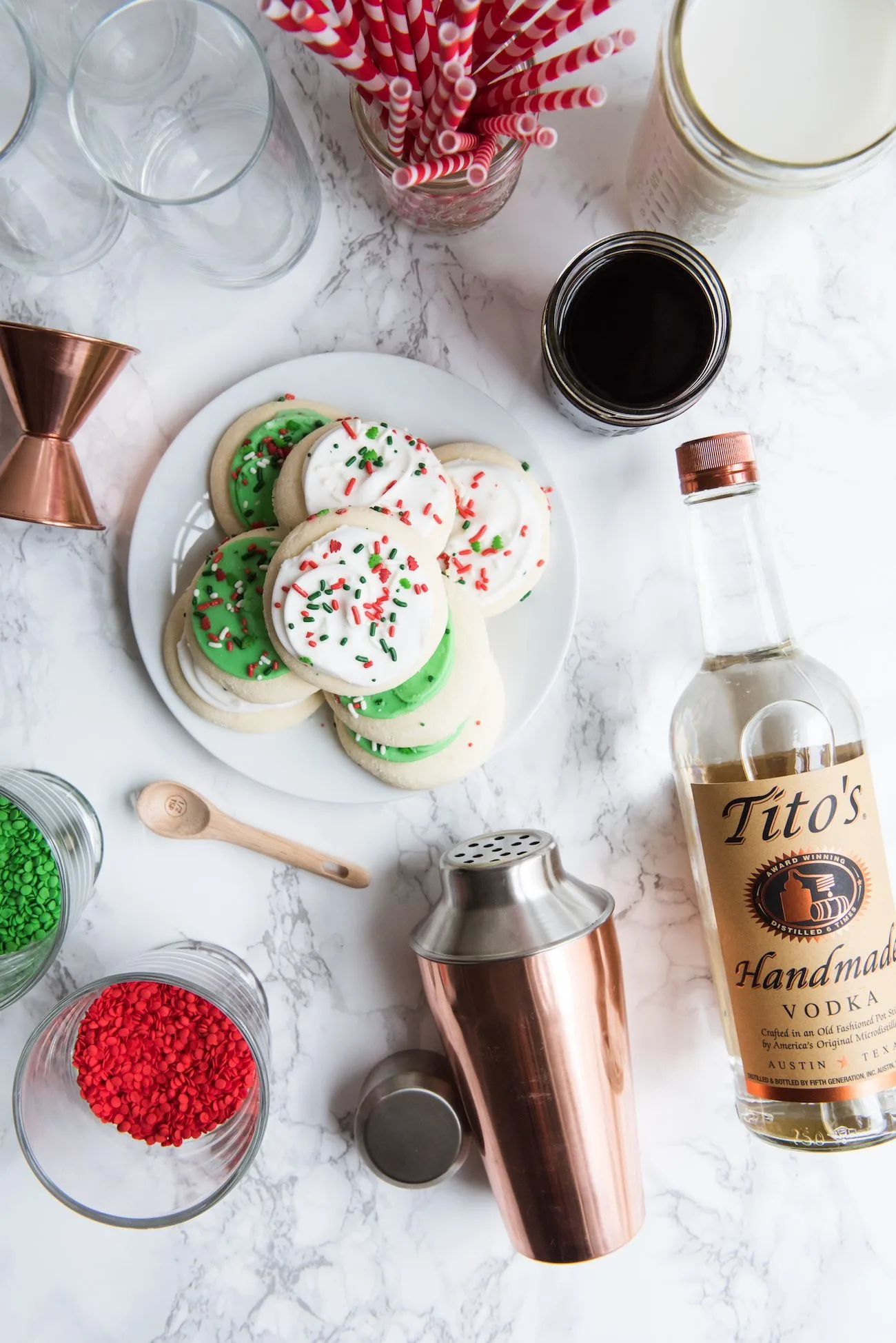 Sugar Cookie White Russian Ingredients
To make these sweet, creamy White Russian cocktails, you will need:
Ice – Every delicious, frothy cocktail needs loads of ice to make sure it's frosty cold
Vodka – Tito's is my favorite vodka so I personally use it for all of my cocktails, including this White Russian recipe
Coffee Liqueur – Strictly speaking any coffee liqueur will work here, but I generally pick up Kahlua
Milk – You can use any milk you prefer – I typically use vanilla almond milk, but dairy milk also works fine
Vanilla extract – Pure vanilla extract amps up the sugar cookie flavor of this cocktail
Sugar cookies – A sugar cookie rim levels up this White Russian recipe and takes it far beyond your typical cocktail
Whipped cream – Real whipped cream or dairy-free whipped topping will work
Sprinkles – Choose seasonal colors like red, green, silver or gold for maximum effect
Lest you think this cocktail recipe requires you to bake, fear not! I picked up these cute little Christmas sugar cookies right in the bakery department of my local Walmart.
I then gleefully crushed them up and turned them into cocktails. You know you're digging that!
Everything else you need can also be found at Walmart, from the glasses to the straws, to the milk to the Tito's!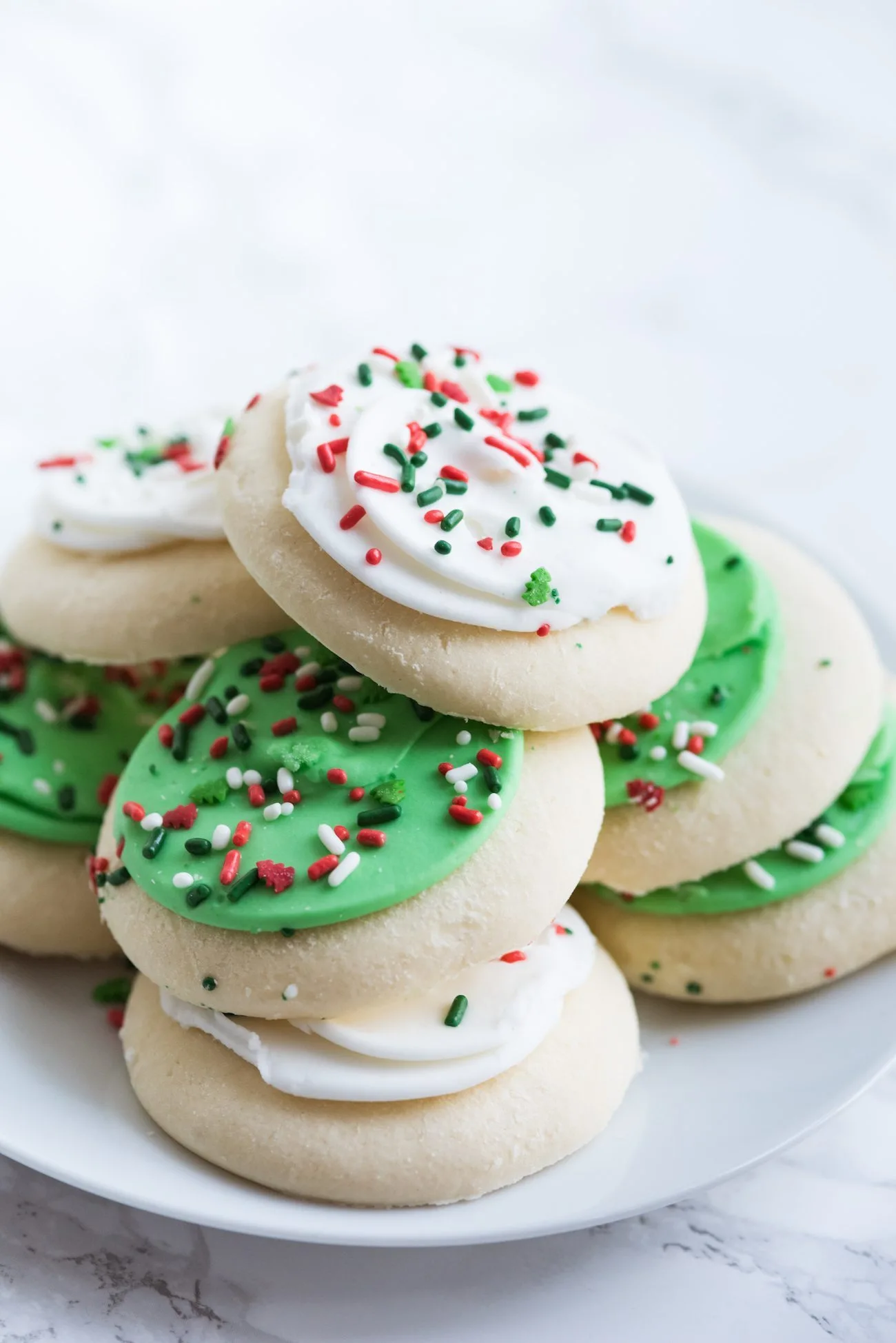 You can use homemade whipped cream or buy it in a can, either will get the job done. Spread a bit around the rim of your glass, then roll the glass gently in sugar cookie crumbs.
Of course, the key to a perfect White Russian, in my opinion, is a tall glass loaded right up to the tippy top with ice, so it's nice and crisp and cold.
Don't skimp on the whipped cream and sprinkles! They're the icing on top that sets this cocktail up and over the edge of delicious.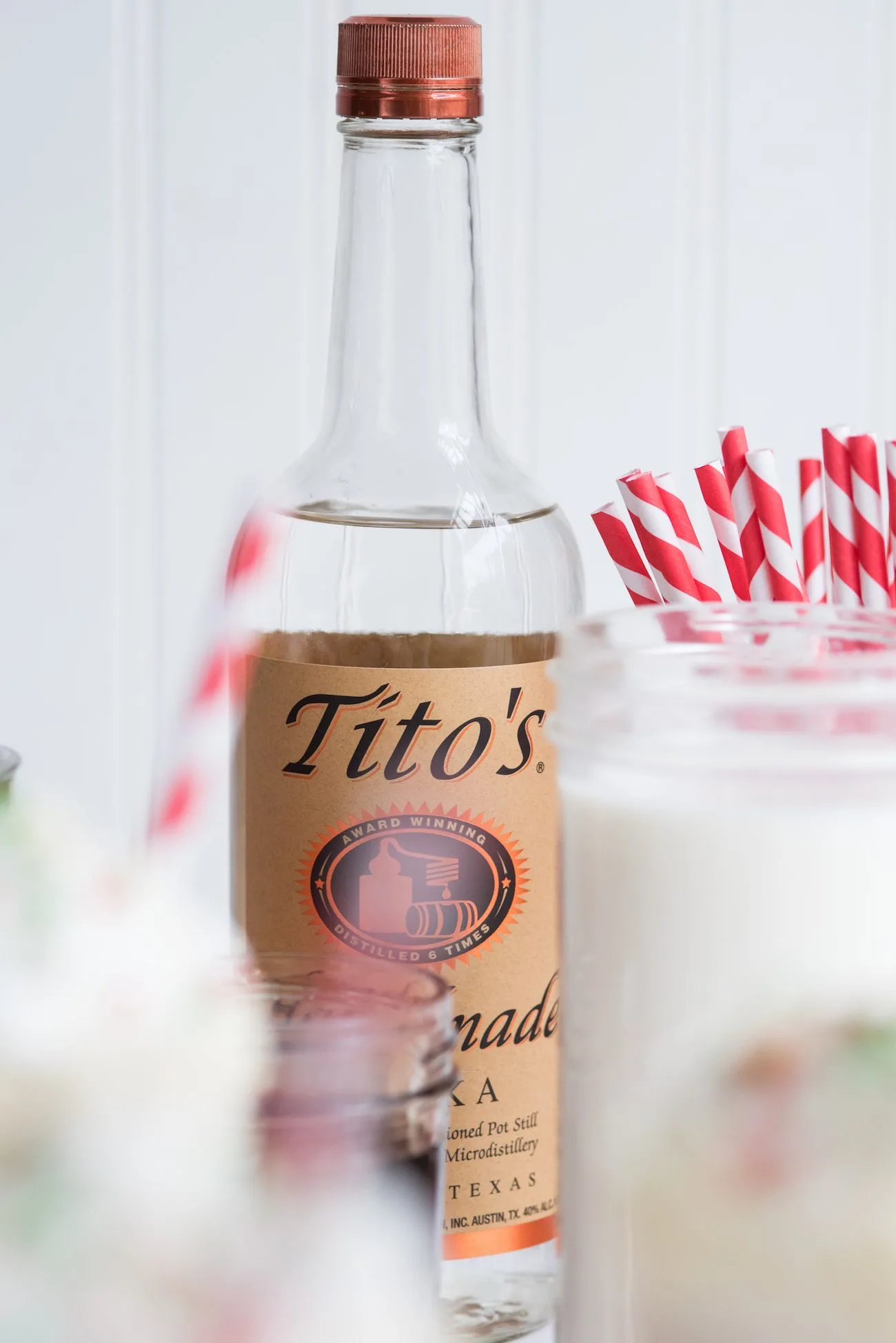 How to Make Sugar Cookie White Russians
Making these delicious White Russian cocktails is pretty similar to making a classic White Russian!
The base is a good, neutral flavored vodka and the addition of coffee liqueur – in my case, it's always Kahlua.
Step 1. Fill a cocktail shaker to the top with ice. Measure and add the vodka over top of the ice.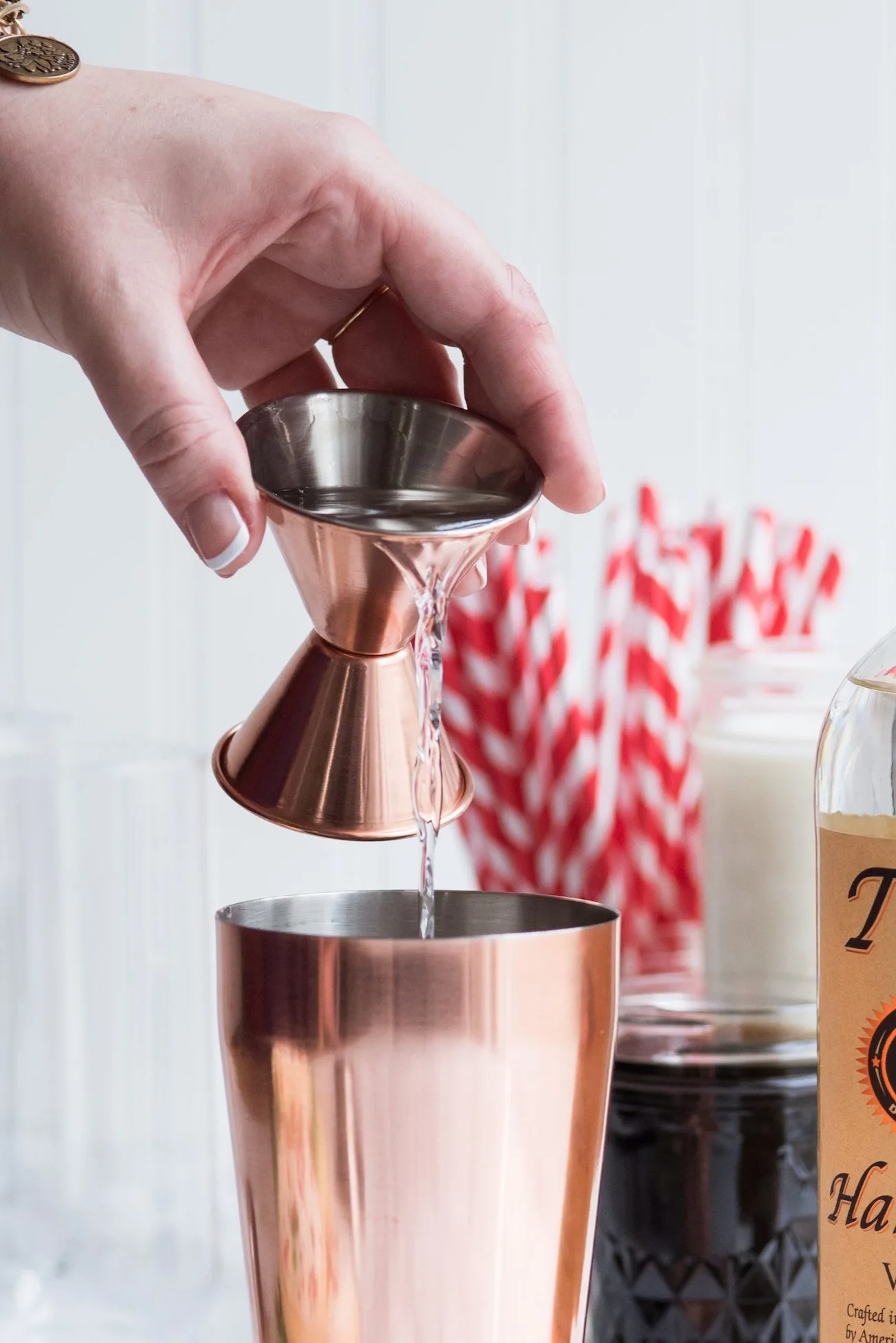 Step 2. Measure and add the Kahlua to the shaker as well. I prefer a 1:1 ratio of vodka to Kahlua for reference.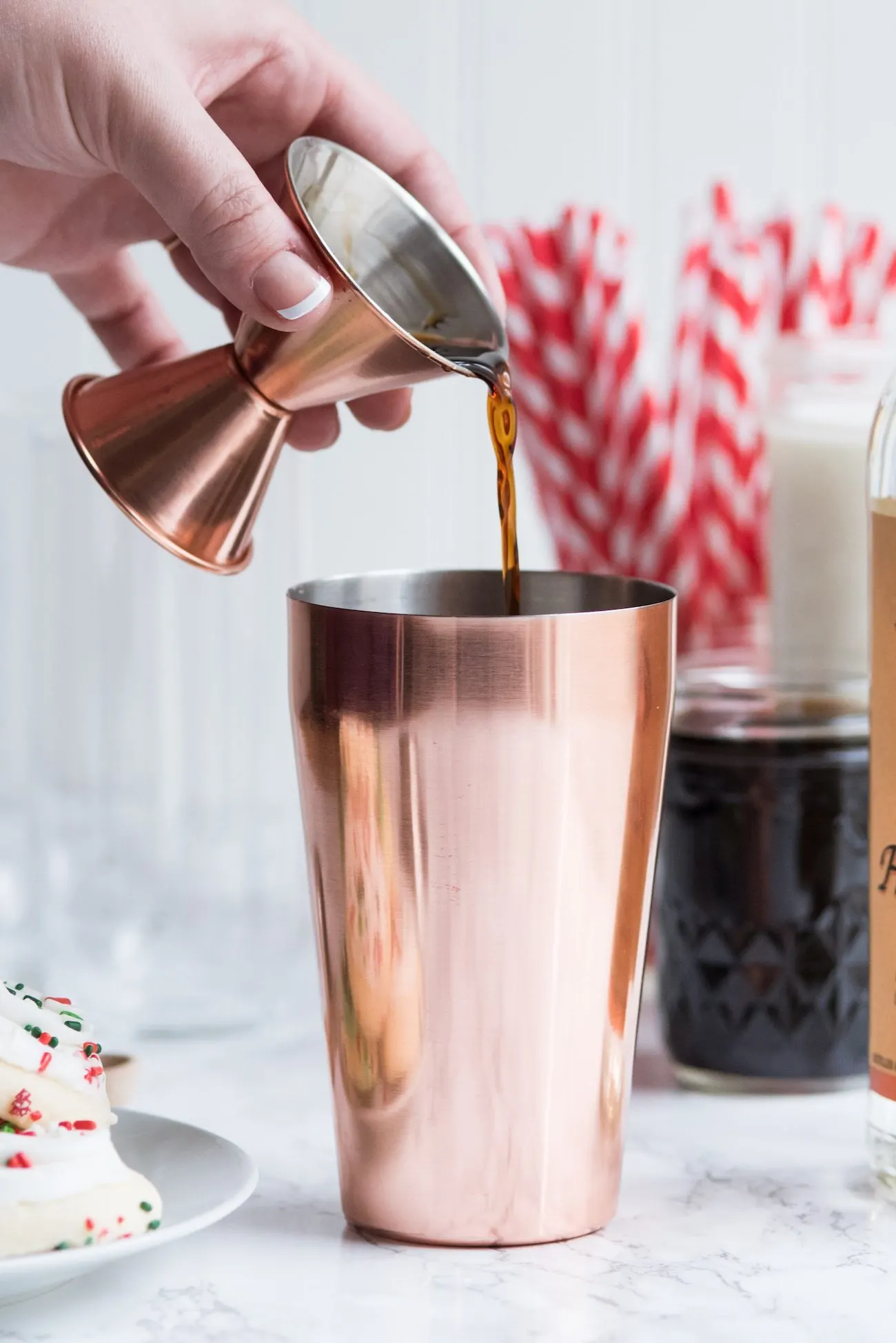 Step 3. To inspire the sugar cookie flavor, add pure vanilla extract to your cocktail shaker along with the vodka and Kahlua.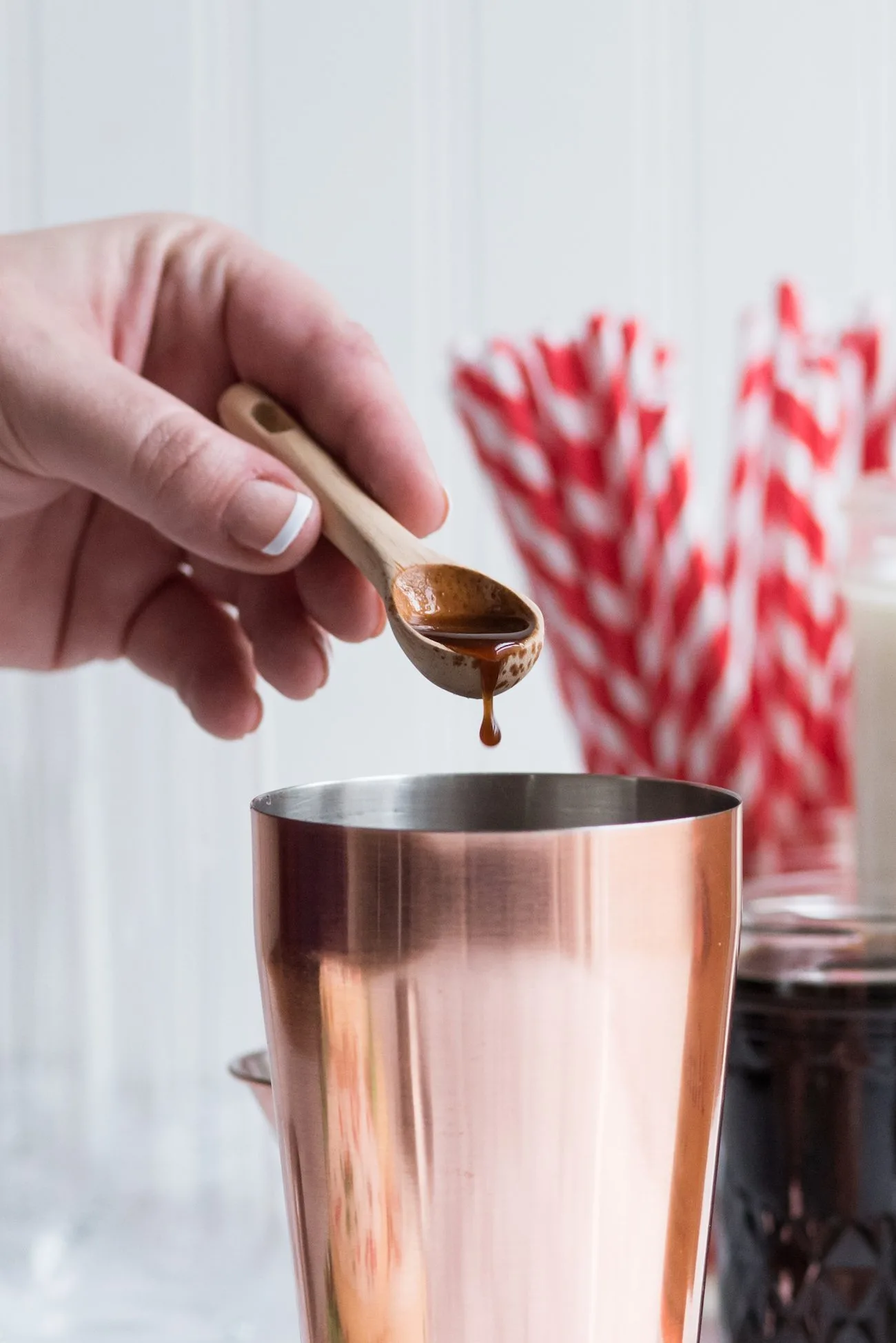 Step 4. Add cold milk to the cocktail shaker. Again, I generally use almond milk as I'm a bit dairy sensitive but virtually any dairy or plant-based milk will work great.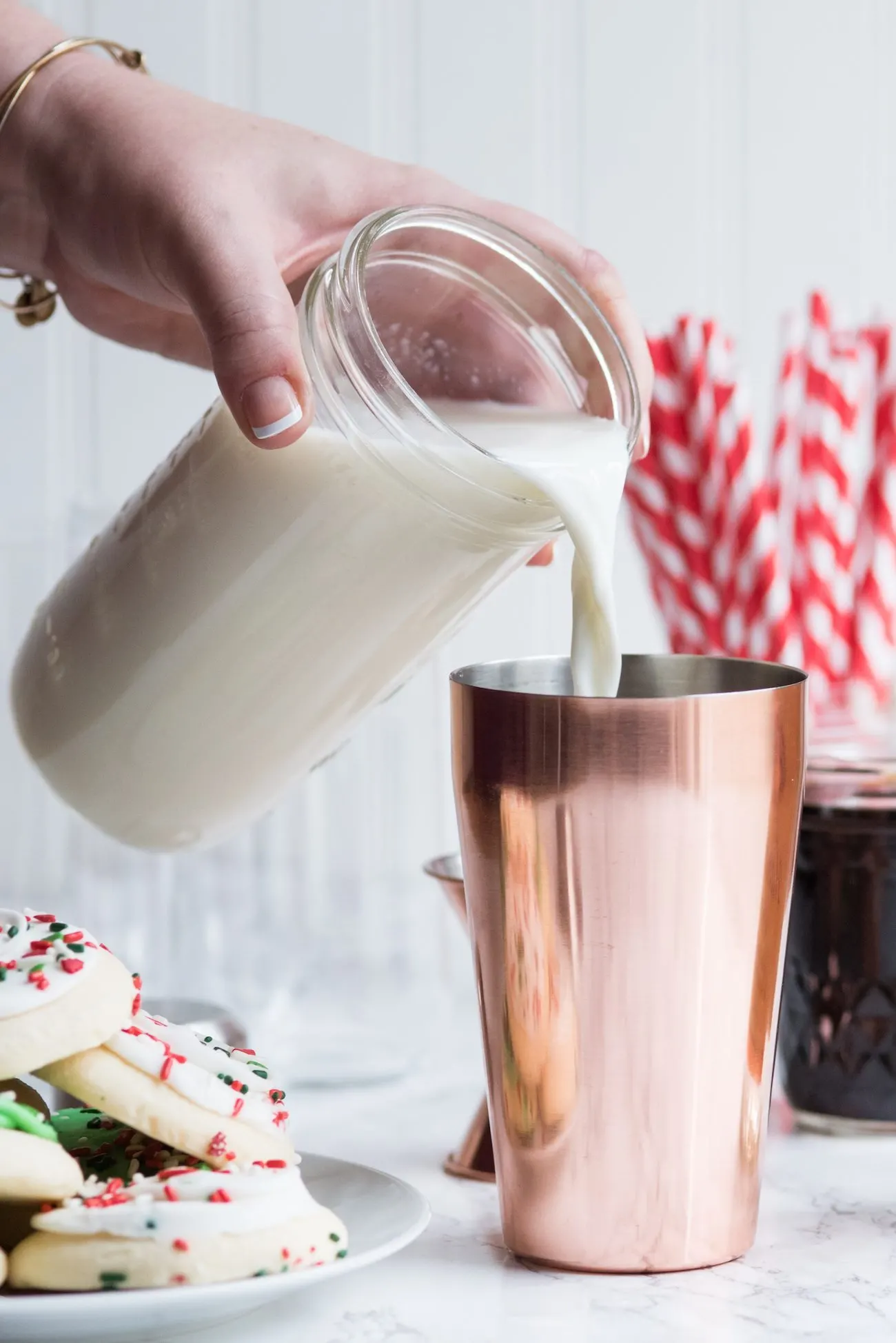 Step 5. Crush up a sugar cookie on a small plate. Wet the rim of a cocktail glass and roll the edge in the sugar cookie crumbs to coat. Then, fill the glass with ice to the top.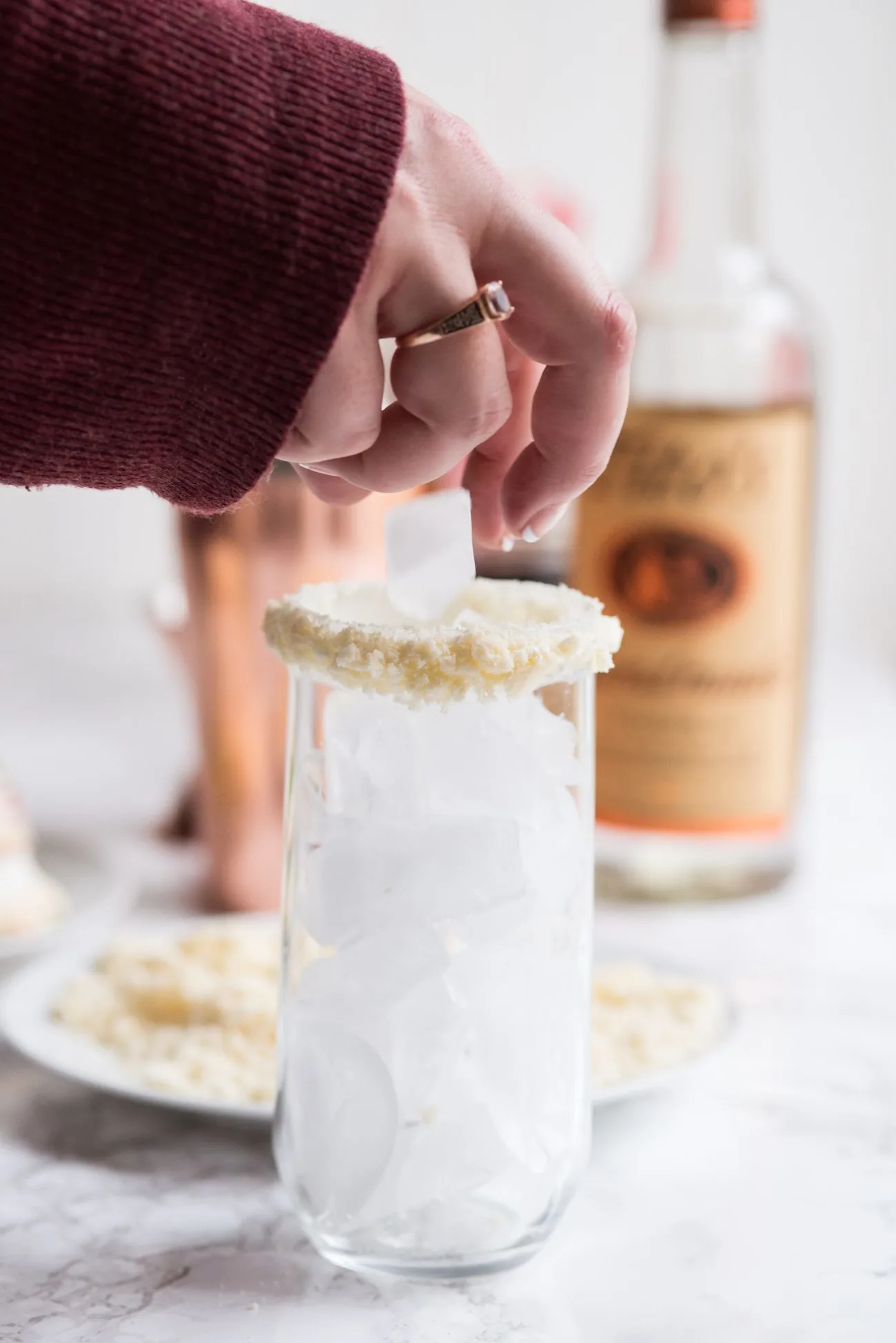 Step 6. Shake, shake, shake the cocktail shaker until the cocktail mixture is frosty cold. Then pour it into your glass over the ice.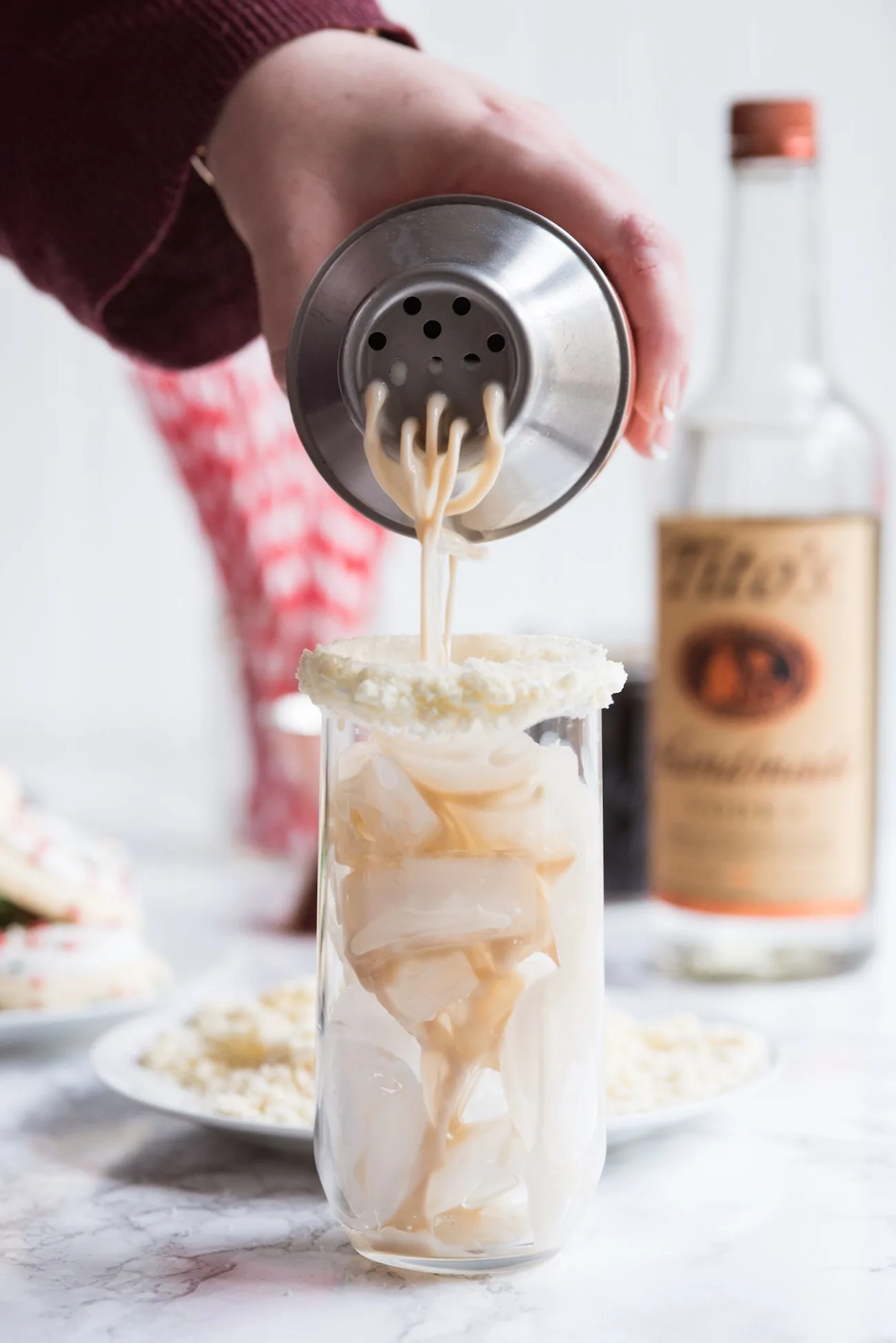 Step 7. Top your Christmas cocktail with whipped cream (or a dairy free alternative) and sprinkle with festive, seasonal sprinkles. Then enjoy!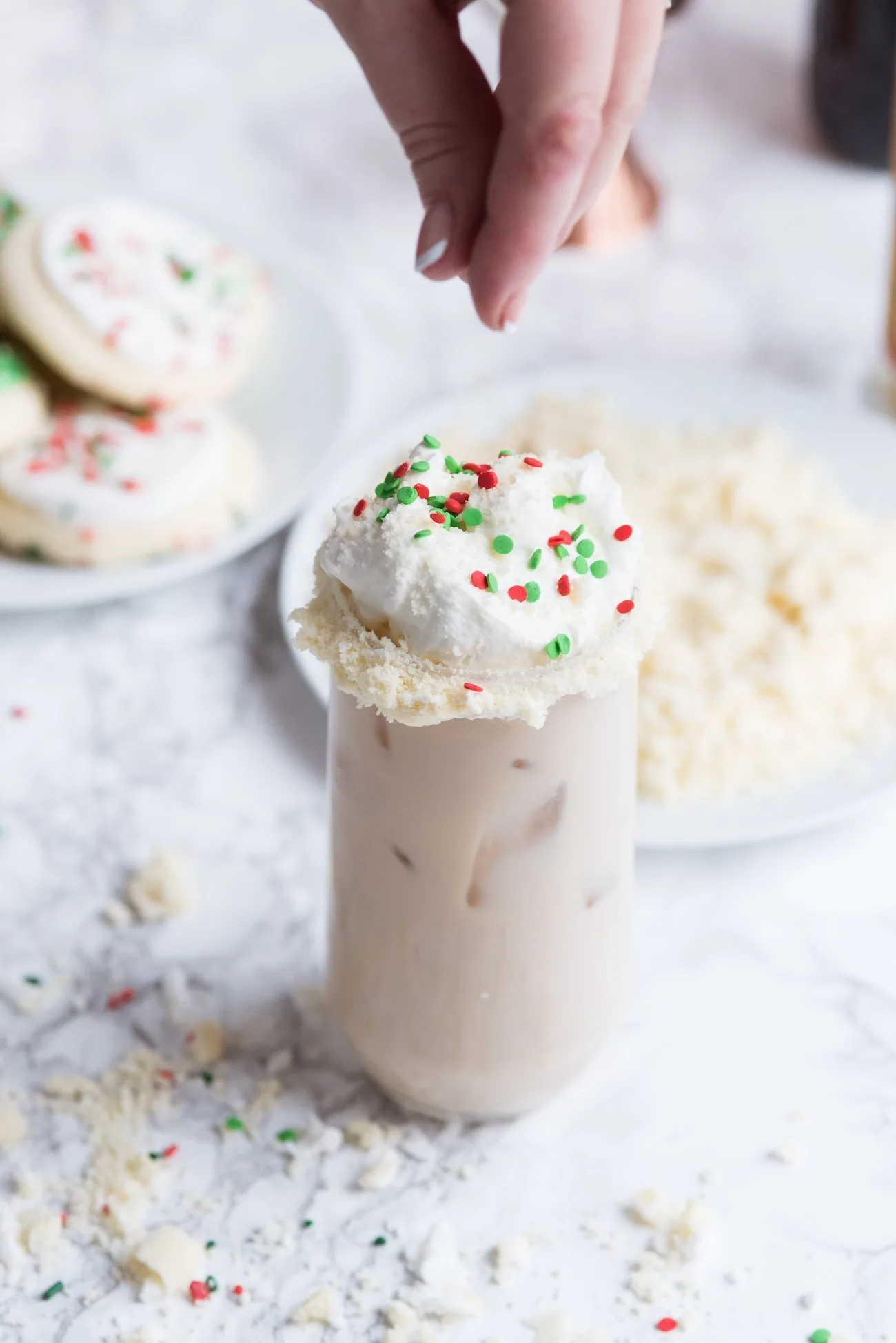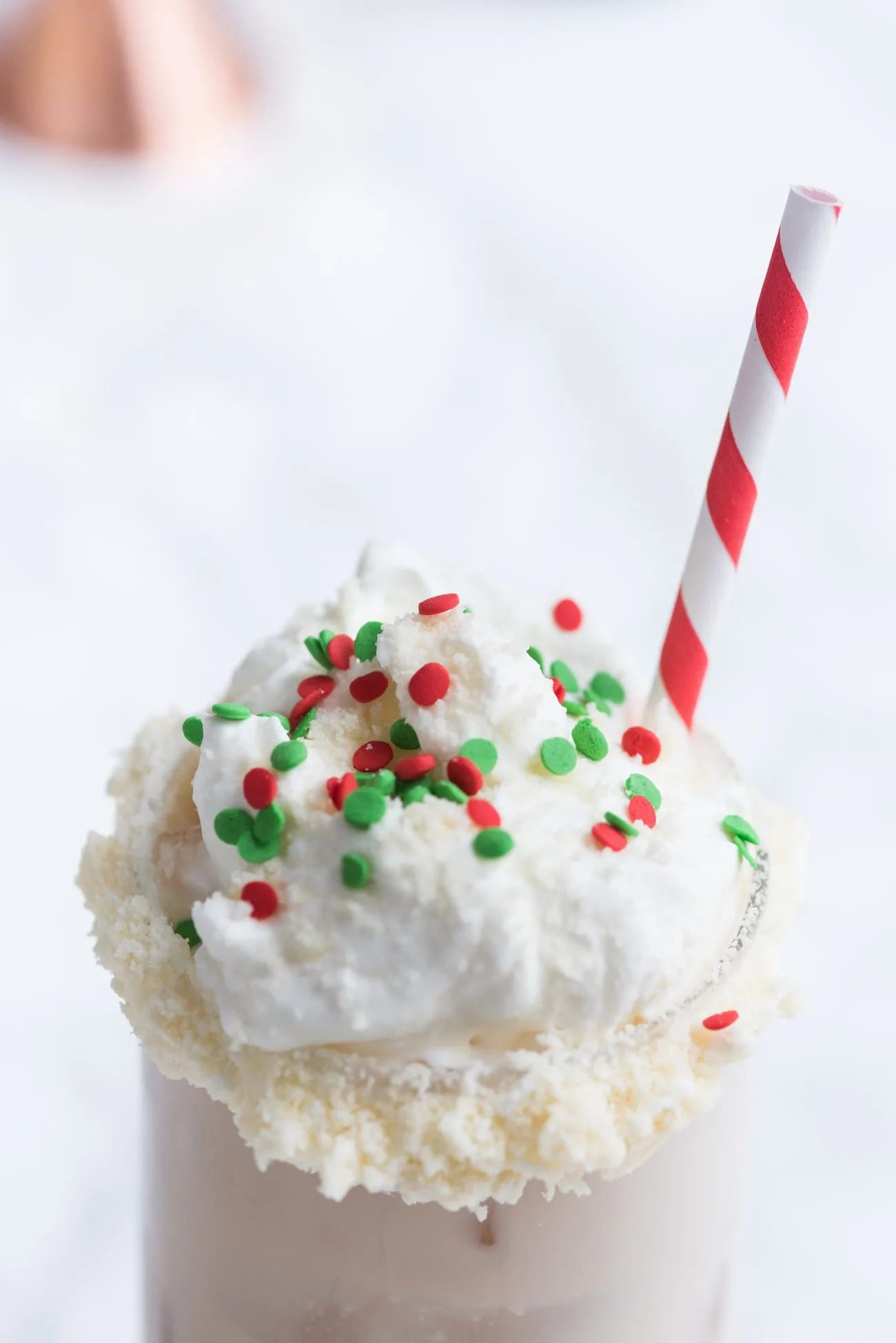 Christmas White Russian Recipes
Making fun, festive and deliciously sweet White Russian cocktails became a thing for me somewhere along the way.
Who knew that Christmas White Russian recipes were a tradition we all needed in our lives?!
It all started with my salted caramel White Russian recipe and it just grew from there!
My white chocolate peppermint White Russians and this warm, spiced gingerbread White Russian recipe are also perennial crowd favorites.
Perhaps that's why I love a good White Russian recipe so much!
You can easily mix and match flavors to create a super tasty cocktail recipe that everyone will love – no advanced mixology skills required.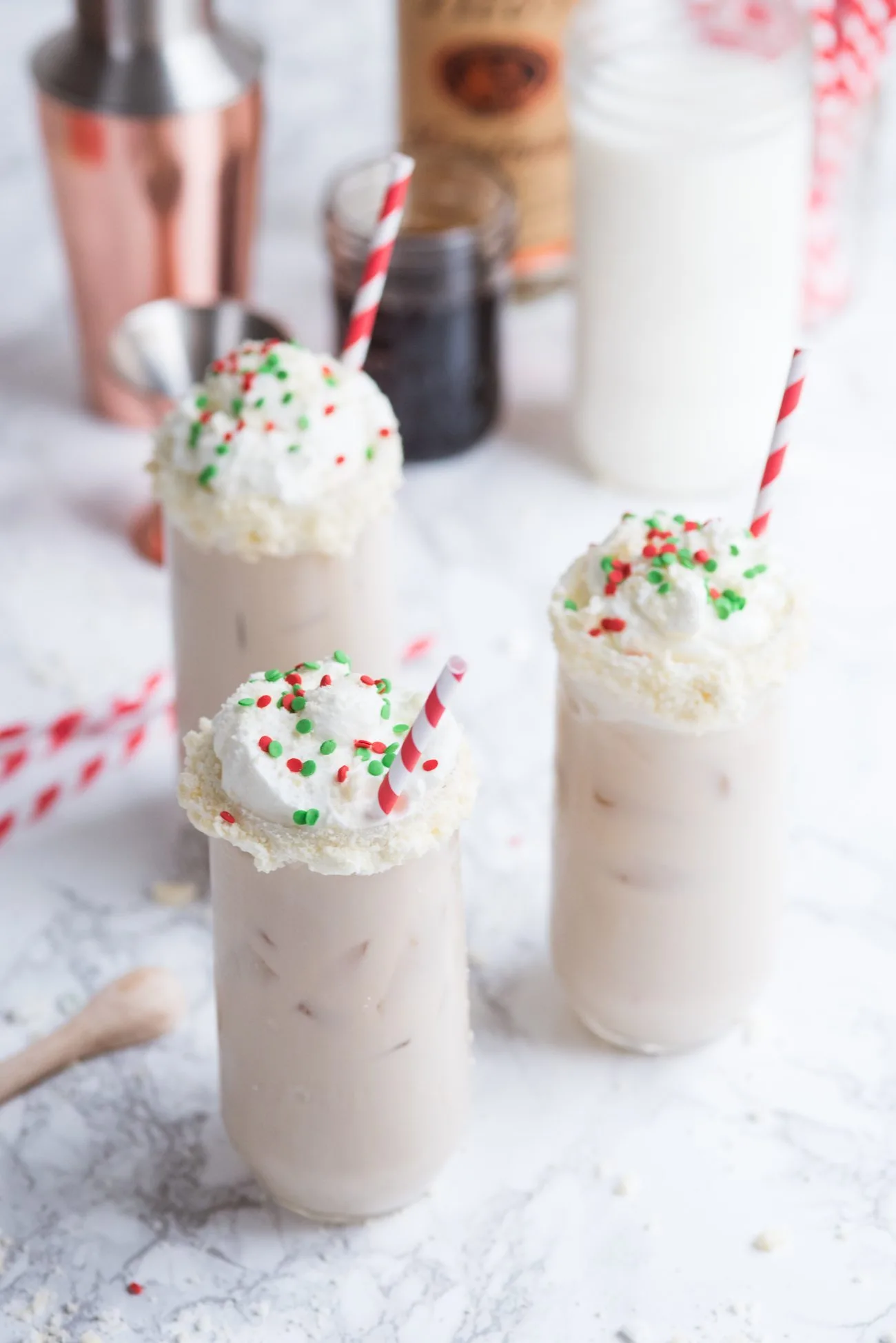 More Favorite Christmas Cocktail Recipes
I love a well crafted all year long, but I have a soft spot for tasty Christmas cocktail recipes.
From a Christmas White Russian to a Christmas Moscow Mule, I love them all!
My sparkling pomegranate French 75 recipe is perfect for Christmas, New Year's Eve and beyond.
I also make spiked hot cocoa and homemade Irish Cream every year. The Irish cream makes a great gift bottled up with a little gift tag attached.
Classic mulled wine and my decadent chocolate martini recipe also never go out of style.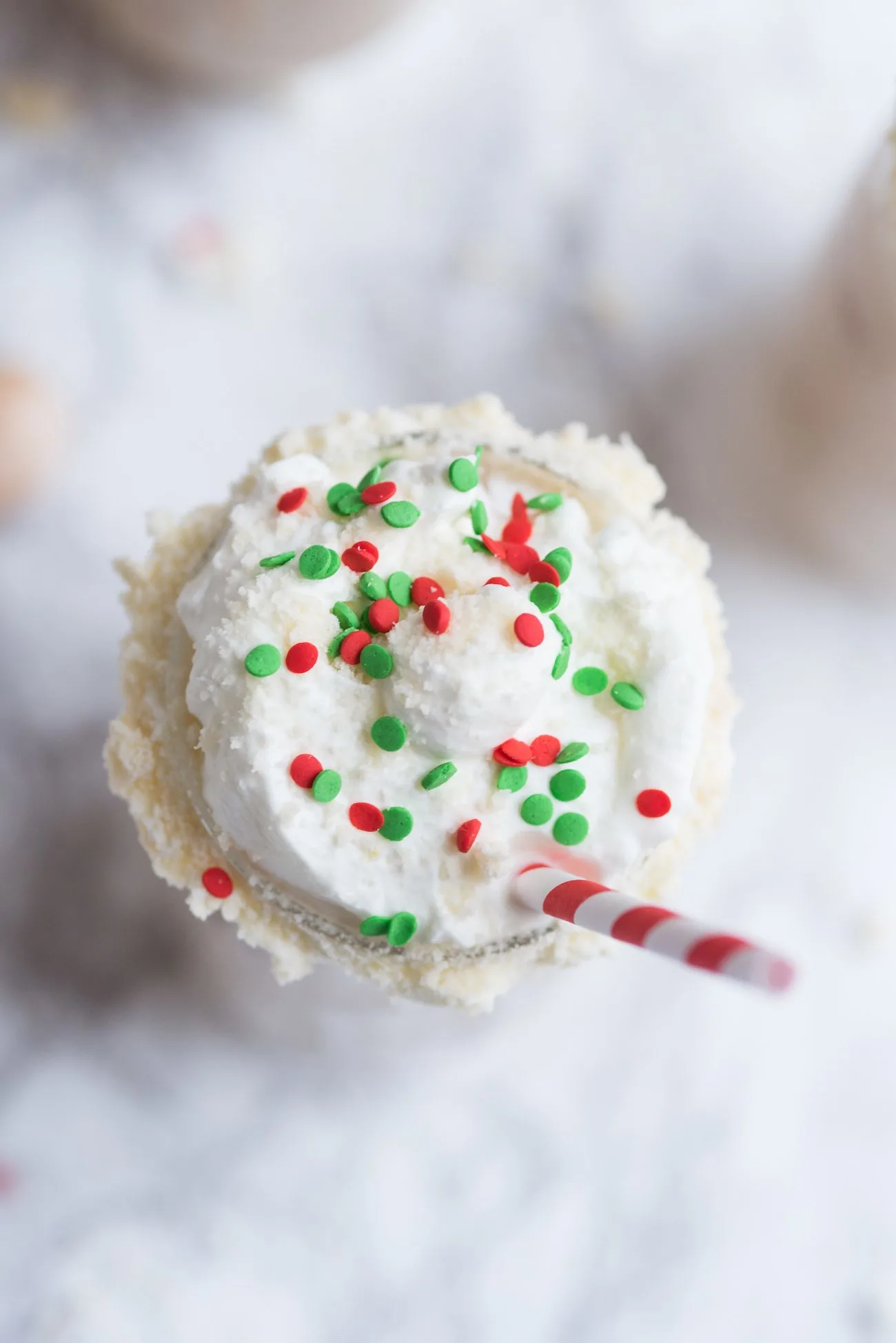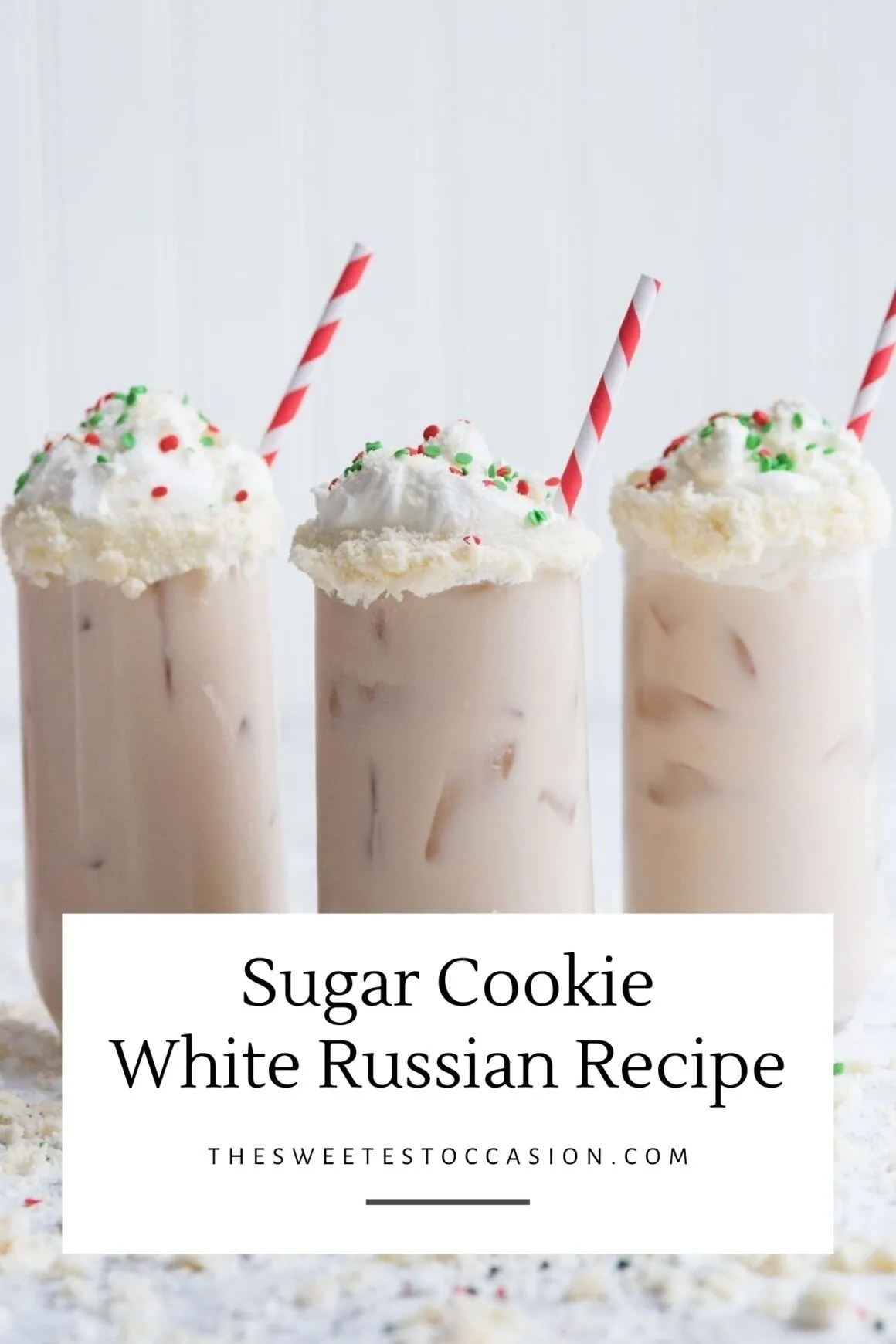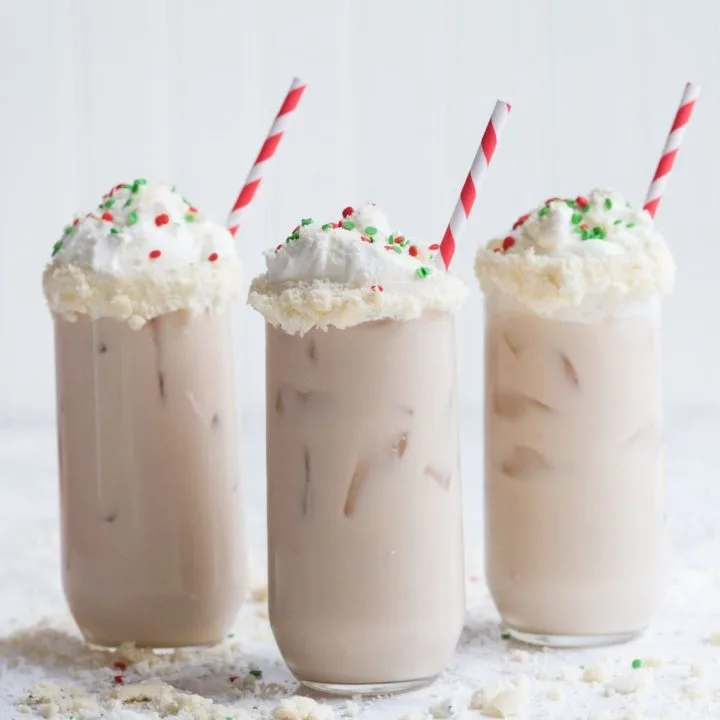 Sugar Cookie White Russians
Yield: 1

Prep Time: 10 minutes

Total Time: 10 minutes

This delicious sugar cookie White Russian cocktail is a sweet and festive Christmas cocktail rimmed with real cookies - you'll make it year after year!
Ingredients
1-1/2 oz Tito's Handmade vodka
1-1/2 oz coffee liqueur
4 oz milk
1/2 teaspoon pure vanilla extract
1 sugar cookie
Ice
1/3 cup whipped cream
Red and green sprinkles
Instructions
Remove the frosting from one sugar cookie and crush into small crumbles onto a small plate.
Prepare a tall cocktail glass by spreading a bit of whipped cream around the rim and then rolling gently in the cookie crumbs. Fill glass to the brim with ice.
Next, add vodka, coffee liqueur, vanilla extract and milk to a cocktail shaker.
Shake vigorously until frothy then pour over into your cocktail glass over ice.
Top with the remaining whipped cream, then sprinkle with additional cookie crumbs and seasonal sprinkles.
Add a straw, sip and enjoy!

[Art direction + recipe by Cyd Converse | Photos by Alice G. Patterson.]
This post was sponsored by Walmart. I received compensation for this post, but all opinions are my own. Read more about our editorial policies.