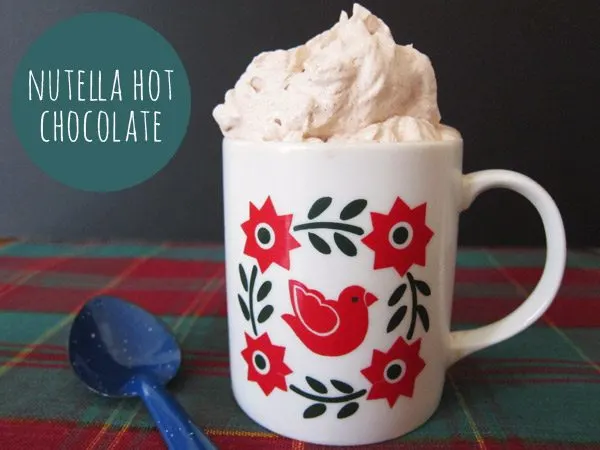 I've never pretended to be a food blogger and there's a pretty good reason why, my friends. That's one heck of a tough job taking those impeccably styled and beautiful photos all the while trying to make sure your cocoa isn't too cold and you don't have whipped cream flying all over the place! On that note, I won't lie. While putting together this post there was a bit of an explosion of chocolate and melting whipped cream in my kitchen. But you're going to have to take my word on it – this is the ultimate winter treat! Creamy, decadent Nutella hot chocolate topped with cinnamon whipped cream. There is not a thing not to love.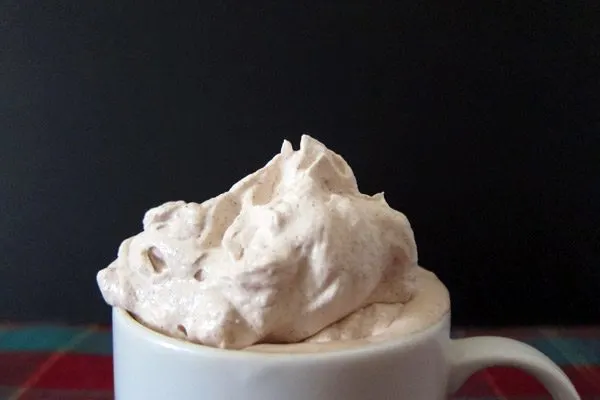 Nutella Hot Chocolate (makes 1 serving)
1 cup of milk (most any milk will work)
1-1/2 tablespoons of Nutella
Over medium heat, warm milk in a saucepan. When warmed through, add Nutella and whisk to combine. Continue heating over medium heat, whisking as necessary, until cocoa is steamy and frothy. (Make sure not to boil or scald the milk!)
Cinnamon Whipped Cream
1 cup of heavy cream
1/2 cup confectioners' sugar
1/2 teaspoon ground cinnamon
1/4 teaspoon vanilla extract
In a large mixing bowl, combine all ingredients. Use a mixer on high speed and beat until stiff peaks form. Voila!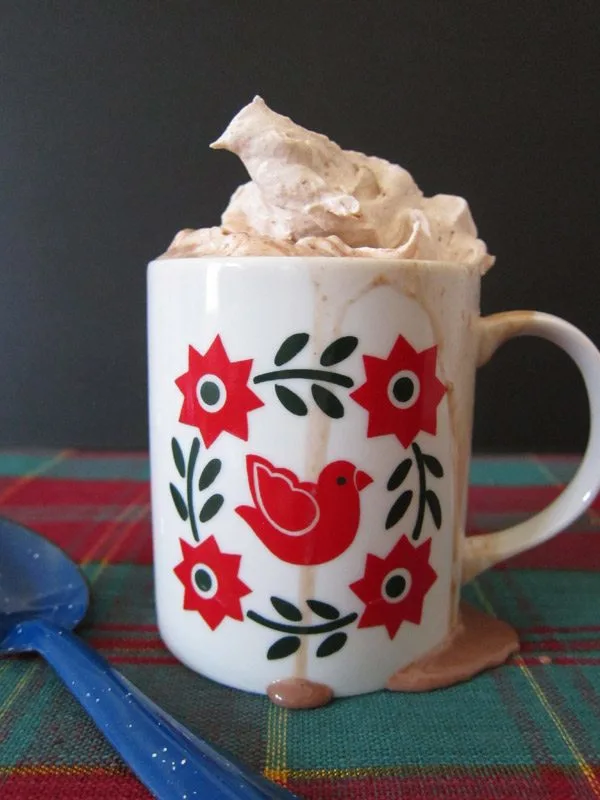 See? Chocolate and cream gone wild. But trust me, there are far far worse problems to have in life than a mug of Nutella hot chocolate that is so good it can't contain it's own awesomeness. And with that, go make a mug. You'll be so glad you did.
{Photos + recipes by Cyd Converse for The Sweetest Occasion.}