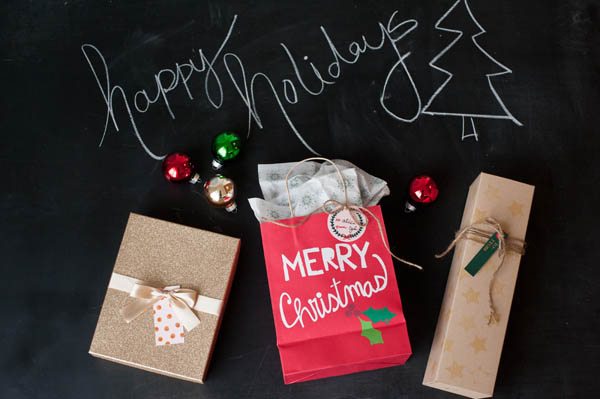 By now I hope you all know that I can't ever let a holiday season pass without offering you up a whole bunch of pretty printable gift tags. It's become a bit of a tradition around these parts, no? Once again, I teamed up with the truly amazing Jamie of A Pair of Pears to bring you what I have deemed basically the most adorable holiday paper goods ever. I absolutely love the idea of inviting all your pals to join you for an afternoon of gift wrapping, hot cocoa and cheesy holiday movies so Jamie and I took that as our inspiration and ran with it! Today we're bringing you a fill-in party invitation so you can host your very own gift wrapping party and a collection of four darling gift tags, perfect for decking out all your packages in their holiday finery.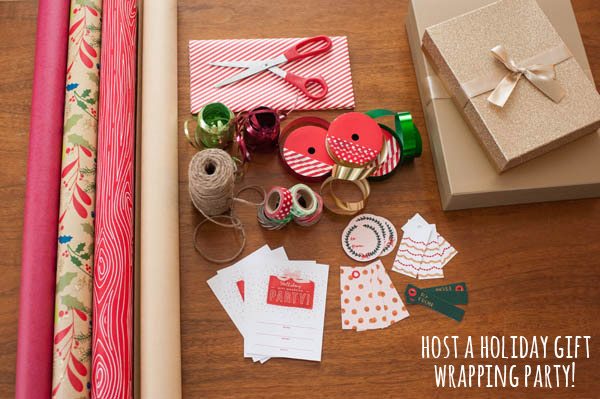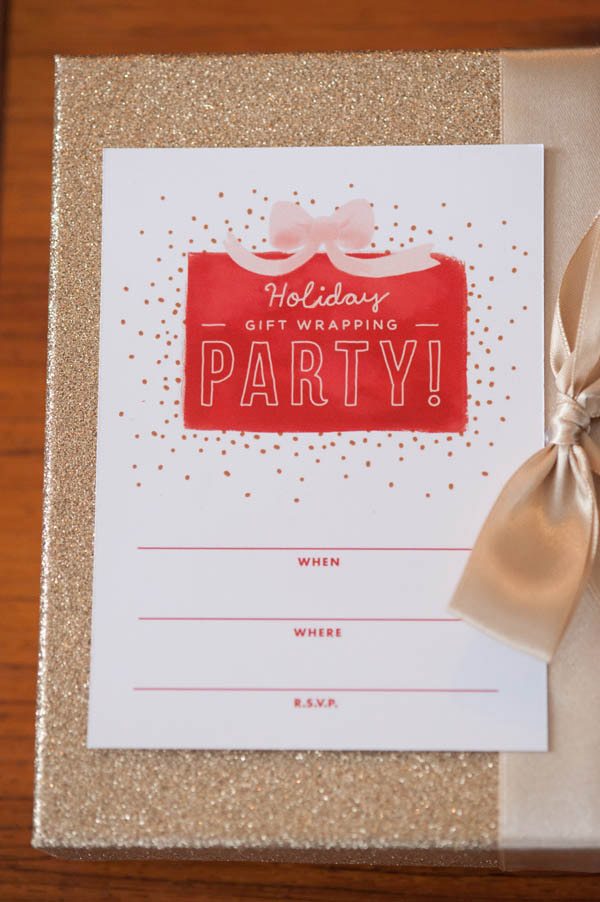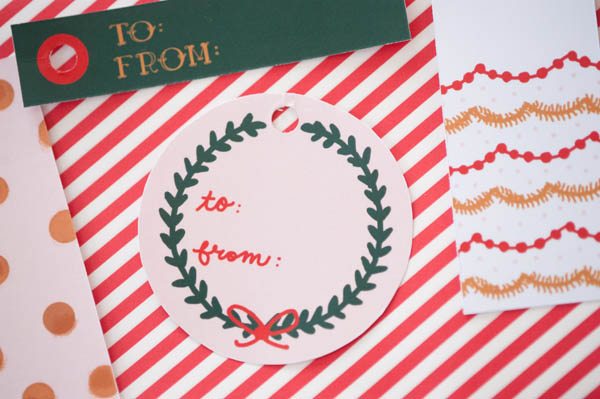 Hosting a gift wrapping party, even impromptu in nature, would be such a blast and it's really so easy to do! (No, really. Trust me on this one.) Load up a table with several rolls of wrapping paper and an assortment of ribbons, bows, twine, washi tape, scissors, embellishments, tape and our printable gift tags. (Of course. You can't forget the gift tags!) Invite friends to show up with whatever presents they need to wrap and a plate of cookies to pass and you're set! (And we've basically just turned this into a cookie swap, too. Do you like how we did that? You're welcome.)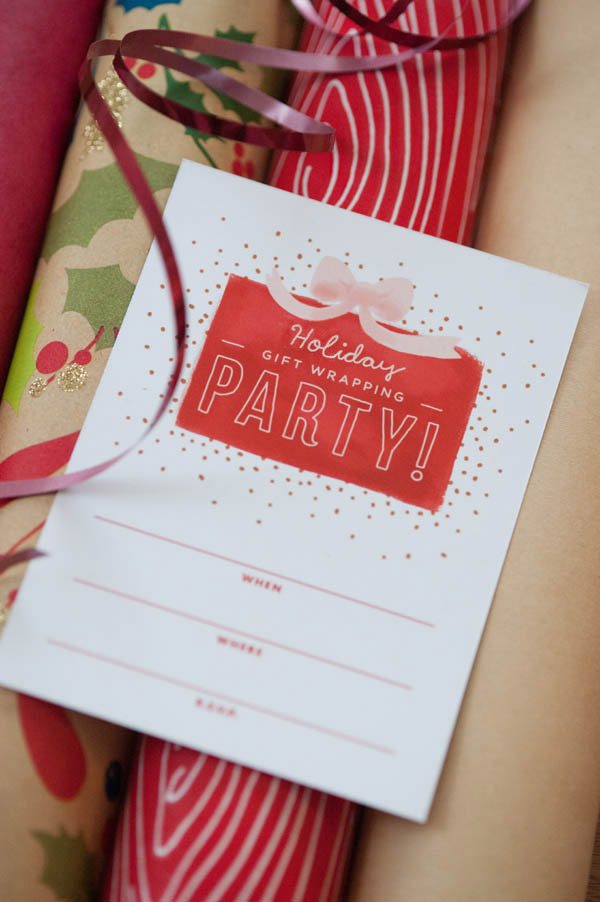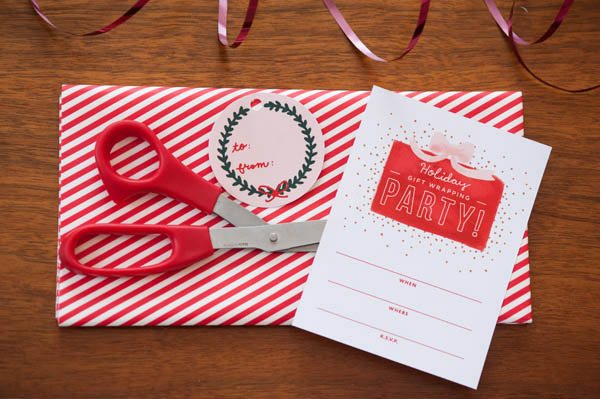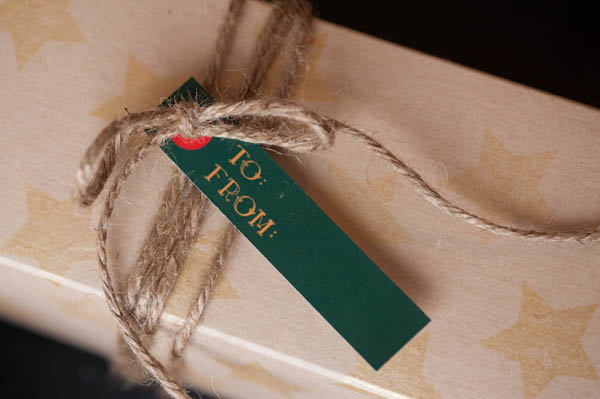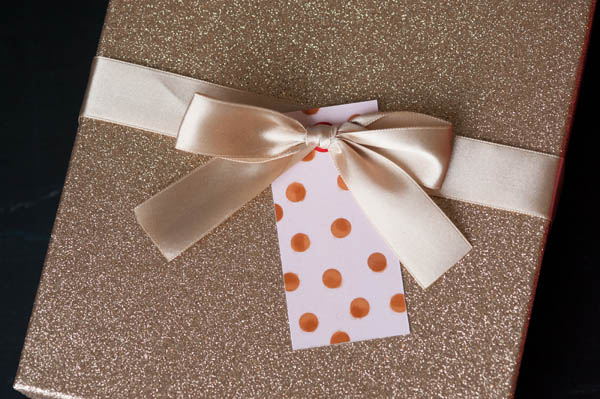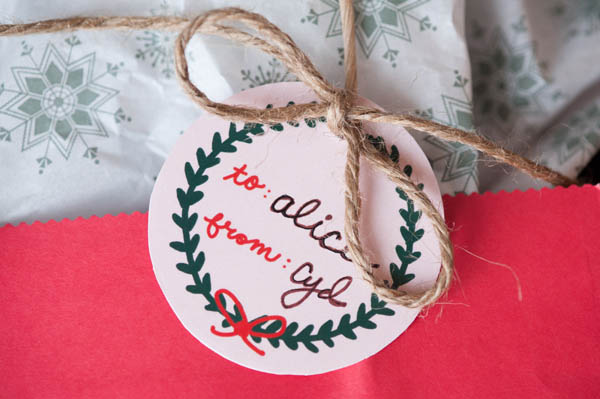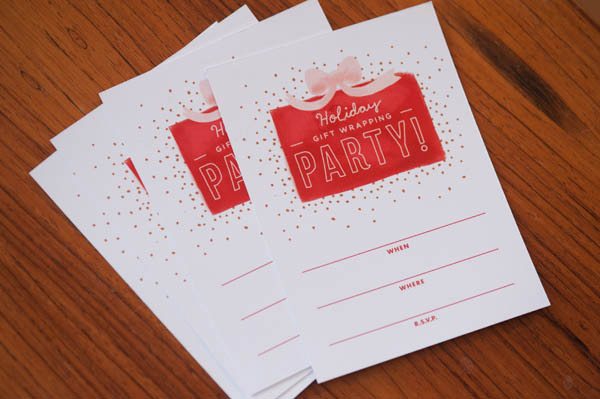 I really love how sweet and charming these little tags are, adding such a festive touch to any gift. So who's ready to join me in adding a whole lot fun to the task of wrapping gifts? All you have to do is click below to download, rent a copy of The Holiday, gather up the girls and you're good to go. Happy wrapping!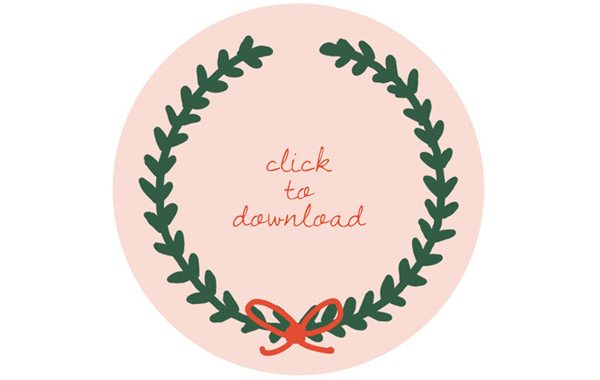 {Design by A Pair of Pears. | Styling by Cyd Converse. | Photos by Alice G. Patterson.}
The fine print: As with all of our printables, these designs are provided for personal non-commercial use only and may not be distributed or sold in any fashion. Love and links are always appreciated! If you'd like to share them, please link to this post directly and do not host the file yourself. Thanks so much! xoxo