Lemon drop pudding shots are a fun twist on the classic lemon drop shot recipe in the form of a creamy, citrusy dessert. They're so tasty!
I've professed my love for pudding shots quite openly for a long time. They make the perfect, tiny boozy dessert, and everyone always loves them at a party.
This recipe for lemon drop pudding shots is inspired by my favorite shooter back in my college days – the lemon drop shot! All the lemon flavor, in a more sophisticated package.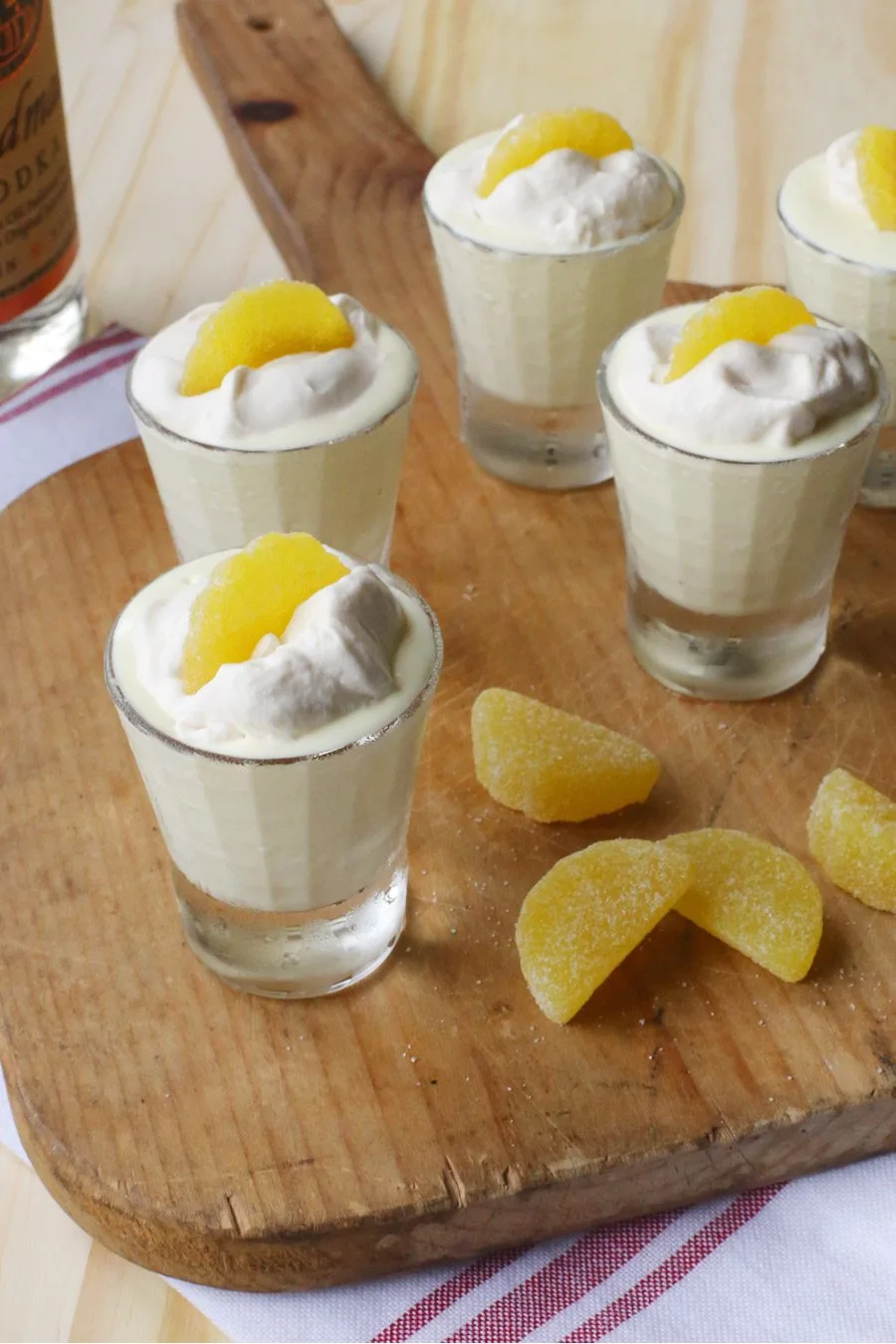 After one taste of these babies you'll probably be making these again and again. They're a dessert lover's twist on the classic vodka lemon drop shot.
They're incredibly delicious but won't make you feel like you're in college getting wild on a weeknight. (Be careful though because these will sneak up on you!)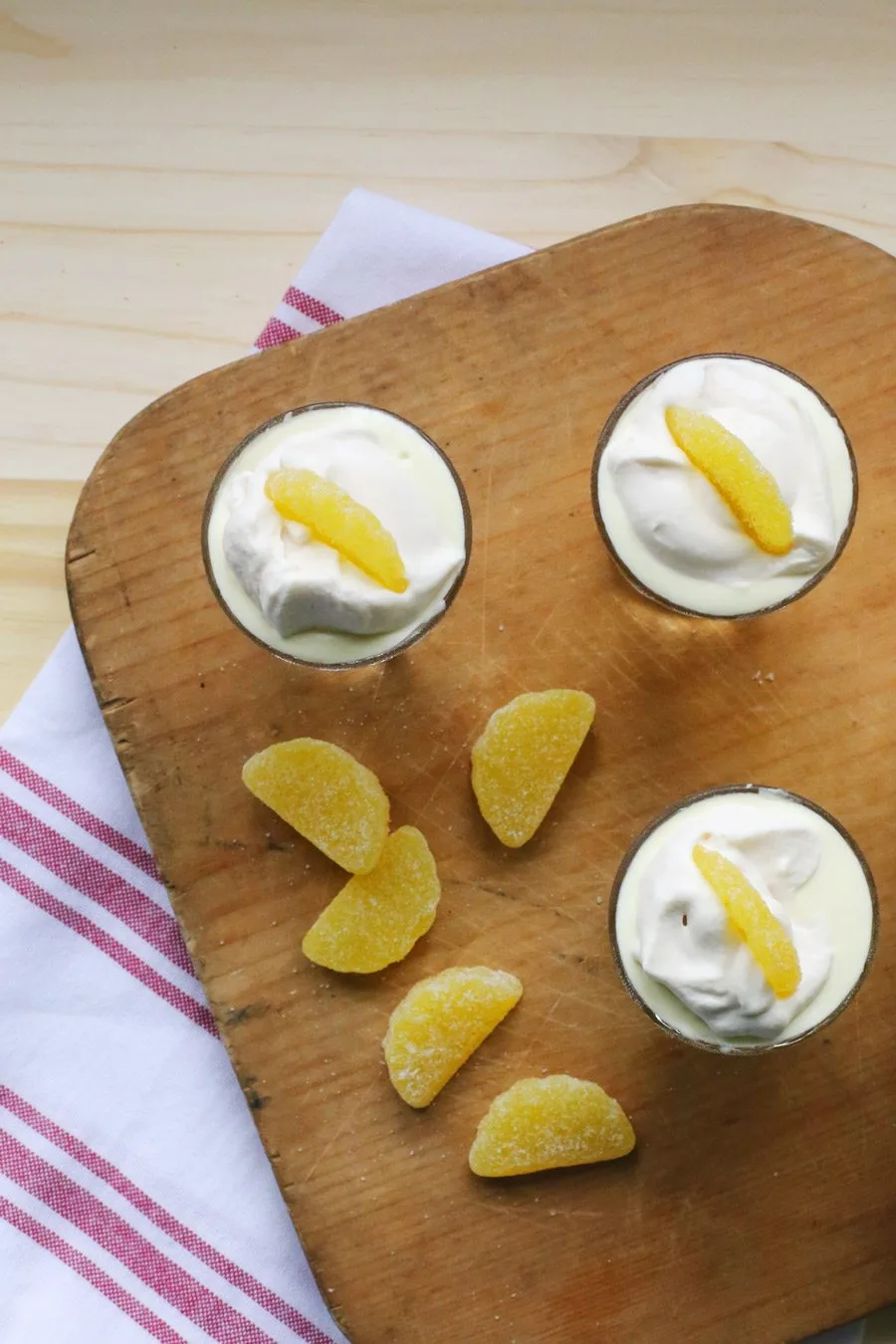 Lemon Drop Pudding Shot Ingredients
To make these refreshing and delicious lemon drop pudding shots, you'll need the following ingredients:
Instant lemon pudding – In order for pudding shots to set up properly, you'll need to make sure to get the instant pudding package versus the cooked pudding package.
Whipped topping – This dessert shooter recipe requires whipped topping, such as Cool Whip, not traditional whipped cream.
Milk – Be sure to use the measurements in the recipe below, not the measurements called for on the pudding packaging.
Vodka – You can use unflavored, citrus or vanilla vodka for these lemon drop shooters.
Whipped cream – Before serving, top the shooters with whipped cream or additional whipped topping.
Lemon gummy candies – Garnish everything with lemon gummy candies or with candied lemon peel.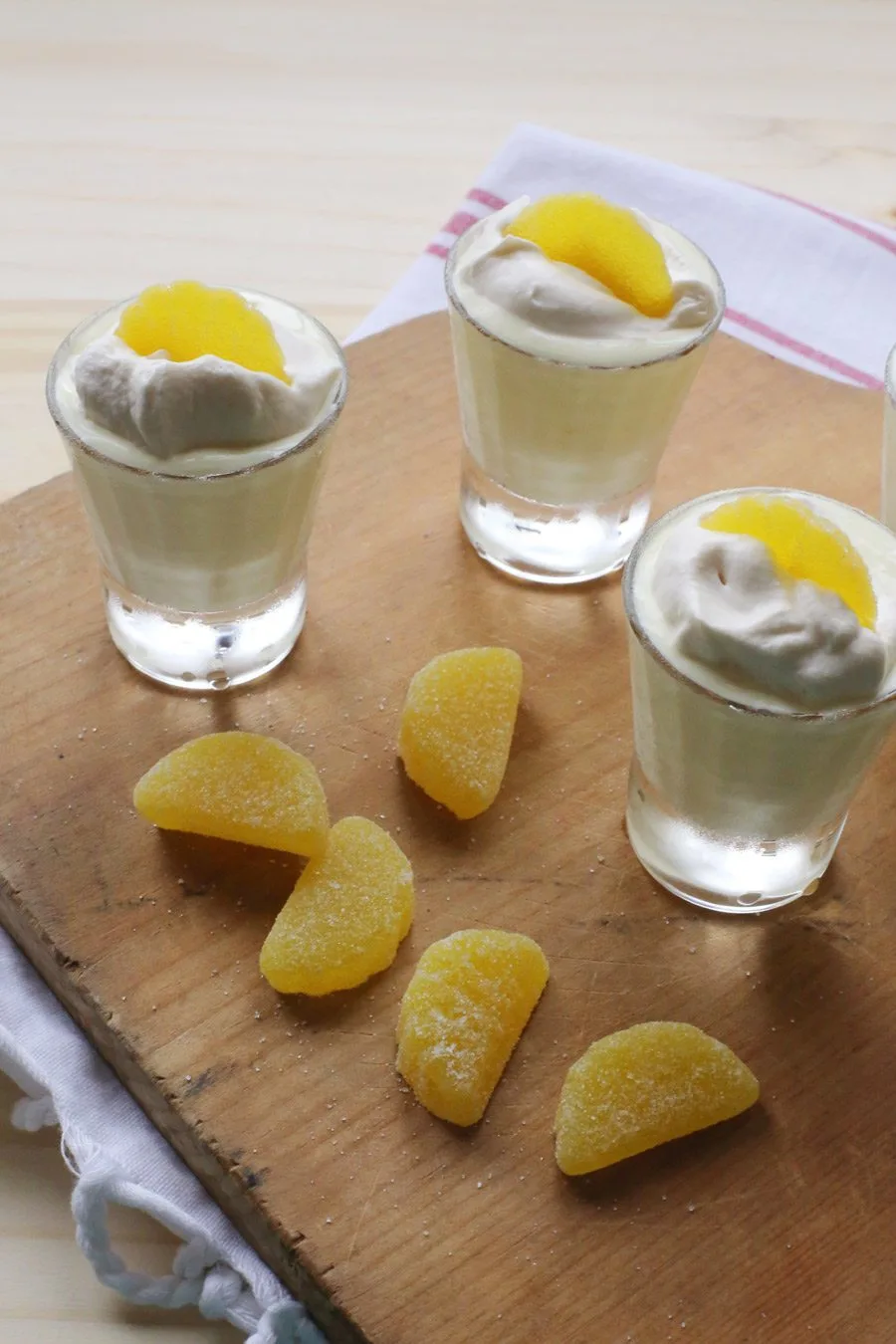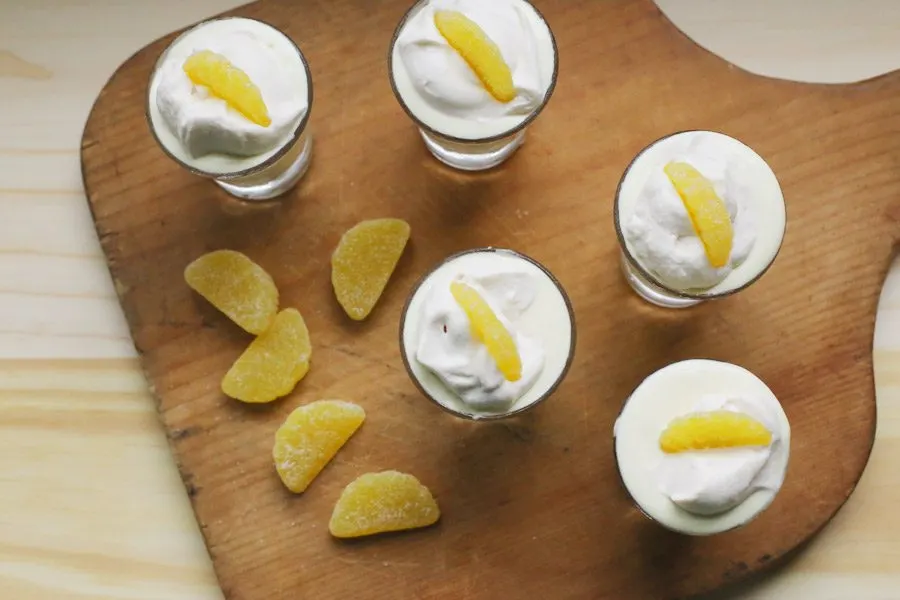 How to Make Pudding Shots
Making pudding shots is just as easy as making a traditional instant pudding mix, with a few small changes. Be sure to note the amounts of milk and vodka in the recipe below before mixing.
In a medium mixing bowl, you'll add the instant pudding mix, milk and vodka. Do not use the milk specified on the pudding package, instead use the measurements in the recipe below.
Set the mixing bowl aside and allow the pudding mixture to set until slightly thickened, generally about five minutes or so.
Gently fold in the whipped topping. Do not mix too vigorously or the mixture will get overly runny.
Divide the pudding mixture into shot glasses, small jars or the plastic shot glasses with lids commonly used to make Jell-O shots for parties.
Place the shooters in the freezer and allow them to chill for at least 30 minutes. When possible I like to leave them even longer, for a few hours or even overnight, for a frozen, creamy consistency.
Just before serving, top each pudding shot with whipped cream (or whipped topping) and a slice of lemon gummy candy, or even candied lemon peel.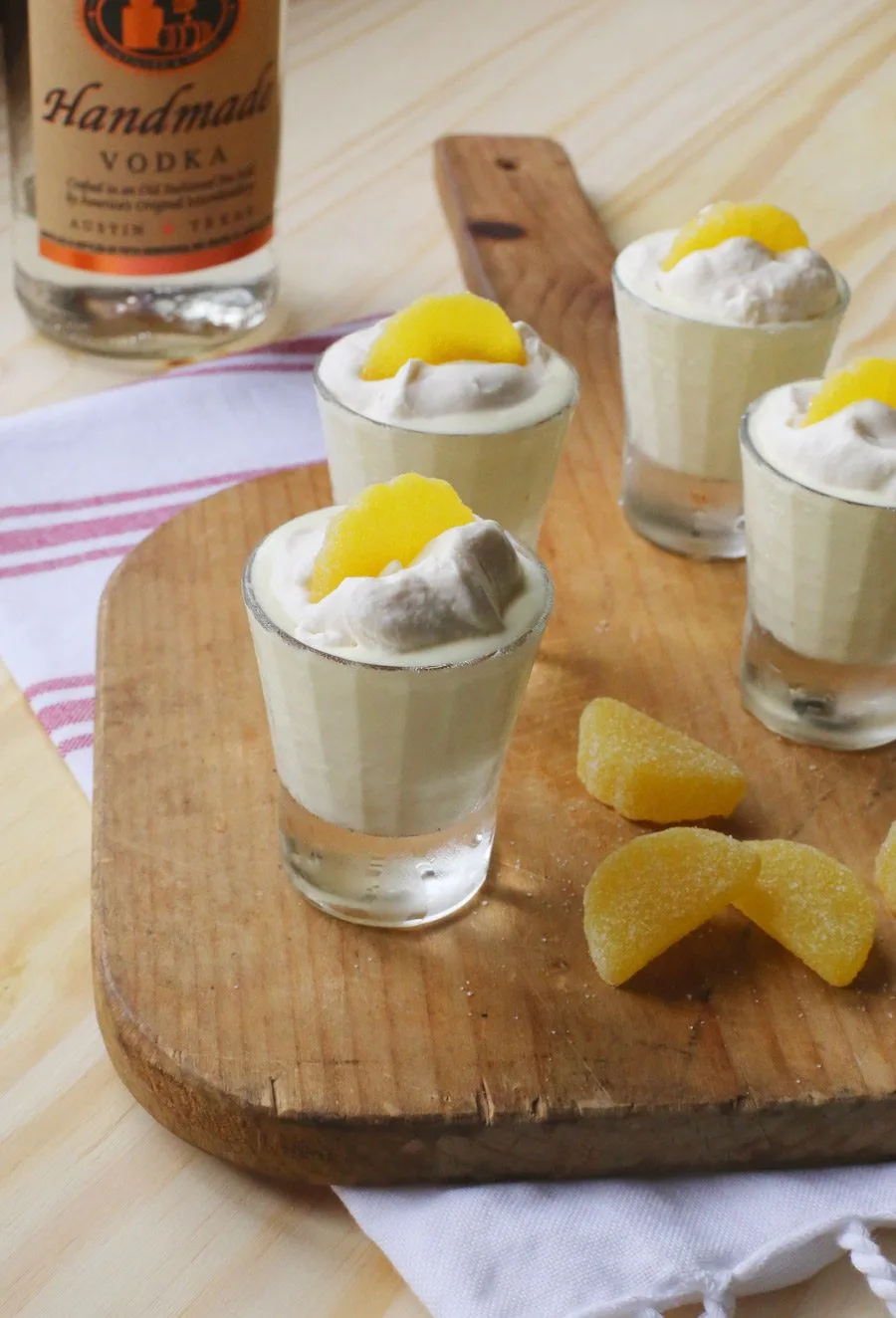 Pudding Shot Recipes
I don't know what it is about these little things but they are some kind of amazing. I also love the strawberry cheesecake pudding shots that started my pudding shot craze.
My s'mores pudding shots are also pretty amazing. You can also make them without alcohol as a fun family-friendly dessert, too.
Likewise, these tasty butterscotch pudding shots are always a huge hit. The butterscotch spice flavor is incredible, especially topped with ginger snap cookies.
In general, these festive little shooters are always perfect for serving up on a platter after dinner at a summer barbecue or any party or holiday celebration.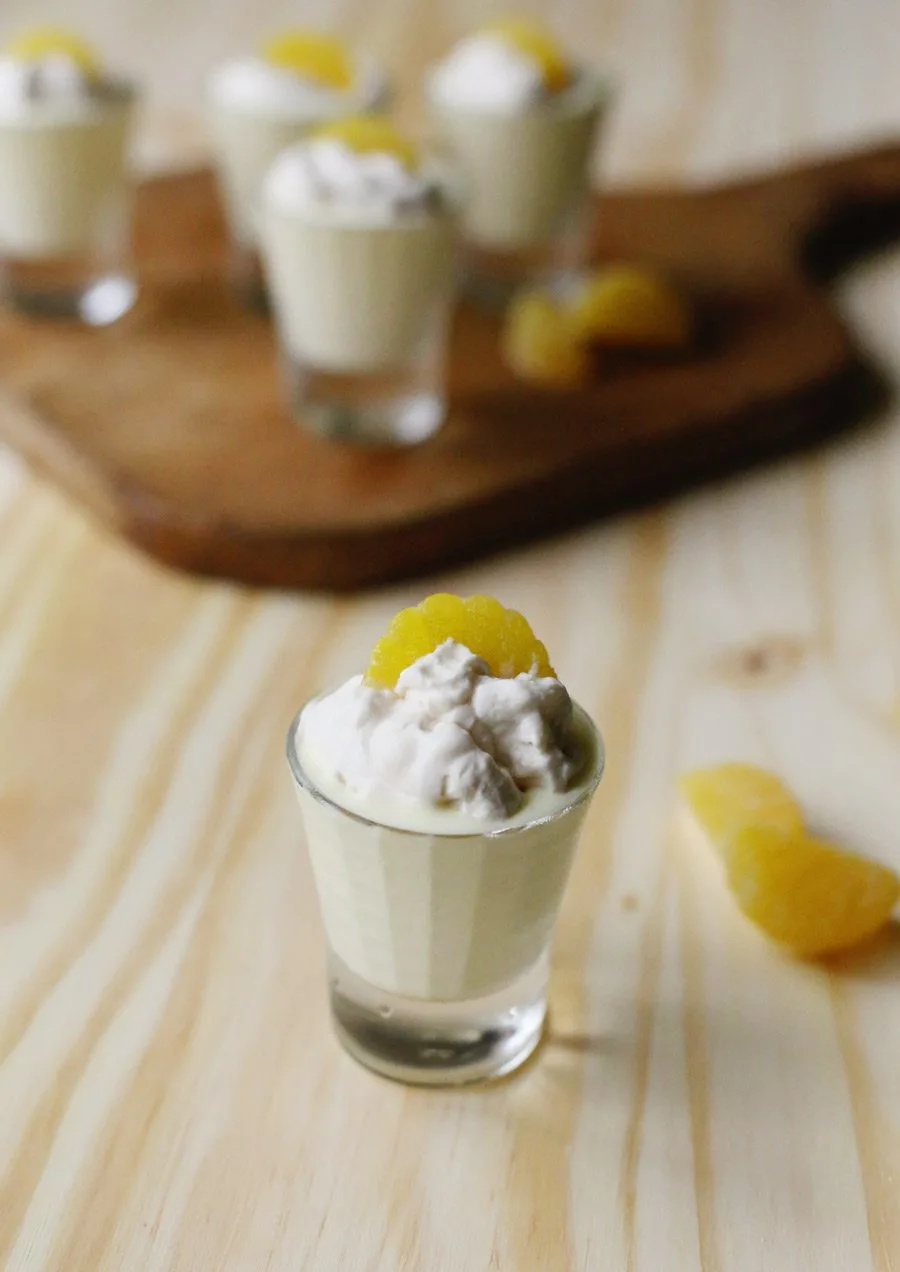 Do You Freeze Pudding Shots?
I suggest that all pudding shots be chilled in the freezer for at least 30 minutes to help them firm up. This gives them the best, creamiest texture.
With these lemon drop shots, I prefer them frozen as they take on a delicious ice cream-like consistency that is really incredible.
Additionally you can make them ahead and store in the freezer to enjoy whenever you like or to prep them in advance for a party.
[Recipe + photography by Cyd Converse for The Sweetest Occasion.]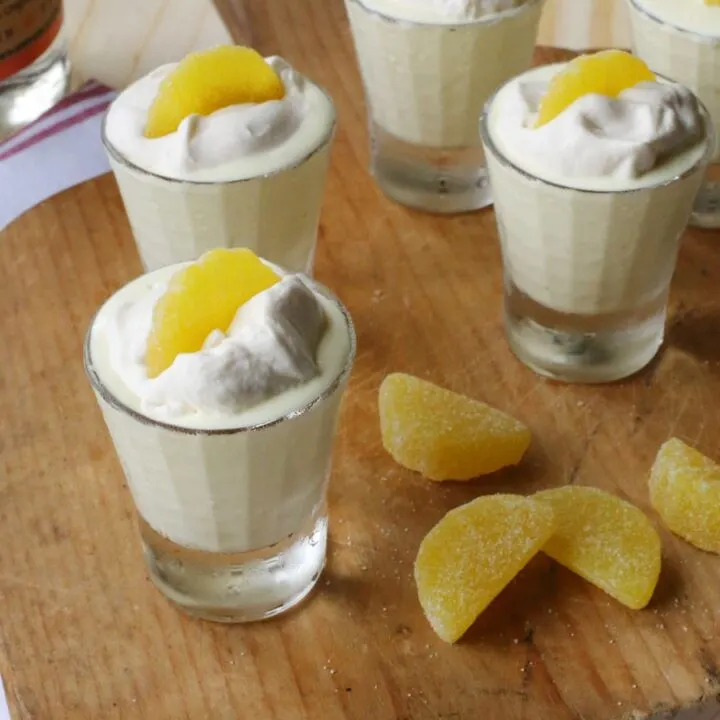 Lemon Drop Pudding Shots
Total Time:
3 hours
10 minutes
Ingredients
(1) 3 oz package of instant lemon pudding
(1) 8 oz tub of whipped topping
2/3 cup of milk
2/3 cup of vodka
Lemon gummy candies, to garnish
Whipped cream or whipped topping, for serving
Instructions
In a medium mixing bowl, add the pudding mix, milk and vodka.
Mix until well combined, per the package instructions, subbing out the above milk and vodka for the milk called for on the package.
Allow the pudding mixture to sit until slightly thickened, about five minutes, then gently fold in the whipped topping.
Spoon into small shot glasses or jars and place in the freezer.
Allow pudding shots to chill for 30+ minutes or even overnight.
To serve, top with whipped cream or whipped topping and lemon gummy candies.