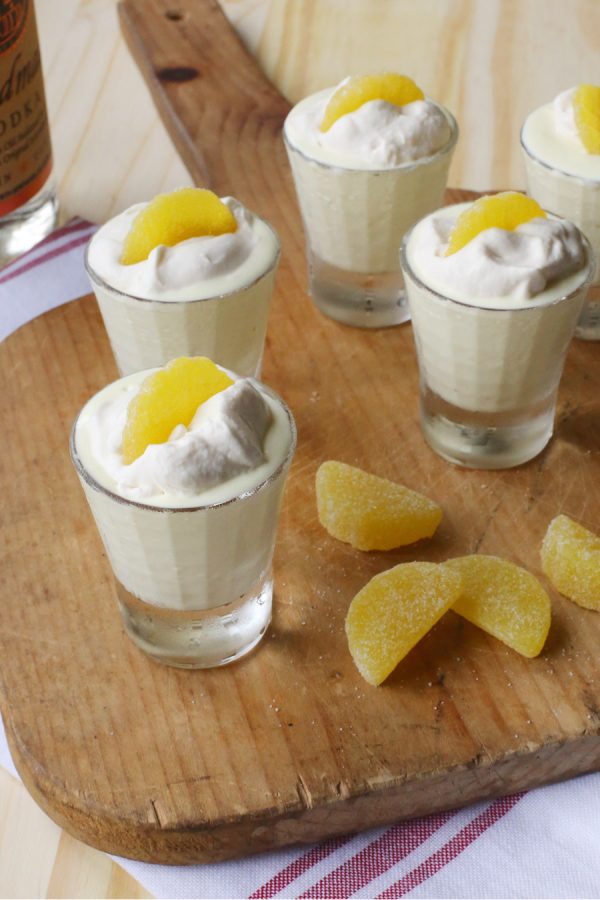 Today I'm pretty pumped to bringing you the second installment of our pudding shot mini series. Is that even a thing? I guess I just made it one! And after one taste of these babies you'll be so glad that I did. Today we're making lemon drop pudding shots! Think of them as a yummy, dessert lover's twist on the classic vodka lemon drop shot. Only these are incredibly delicious and won't make you feel like a college co-ed getting all wild on a weeknight. (Although, you know, be careful because these puppies will sneak up on you!)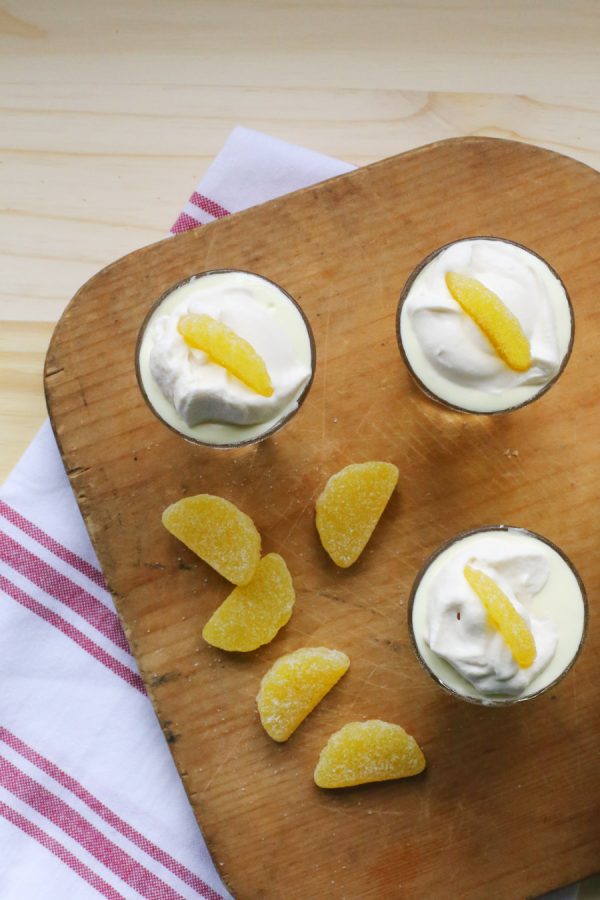 1 package of instant lemon pudding
(1) 8oz tub of whipped topping
1 cup of milk
3/4 cup of vodka
8 oz heavy cream
3 tablespoons sugar
1 teaspoon vanilla extract
Lemon gummy candies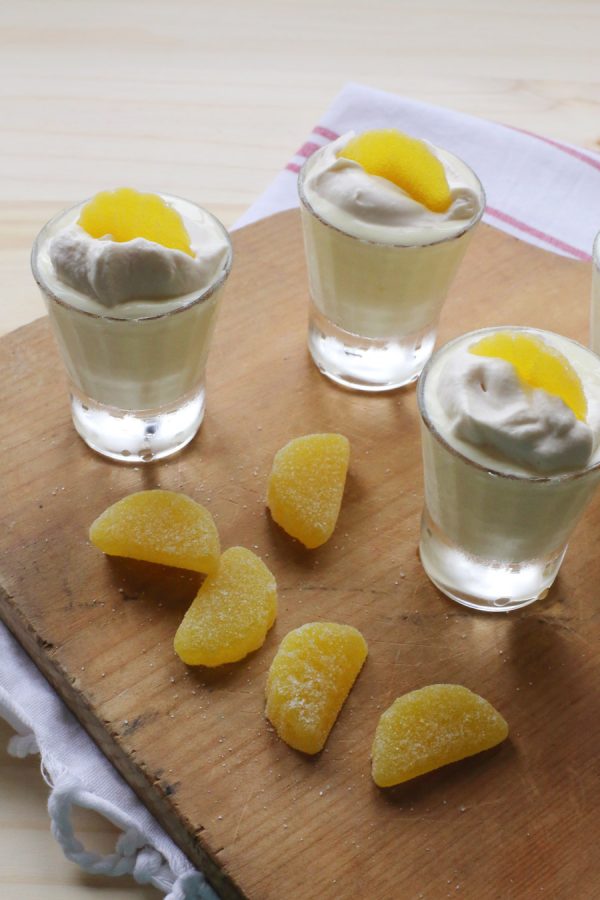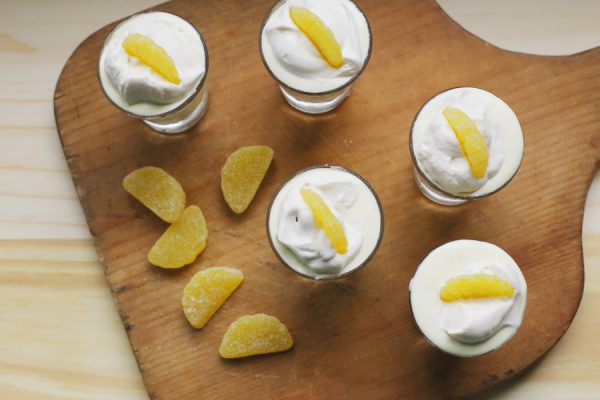 In a medium mixing bowl, begin by mixing your pudding per the package's instructions, using the above combination of milk and vodka in lieu of the called for milk. Allow the pudding to set until slightly thickened (usually about five minutes), then fold in the whipped topping. Place in the freezer and allow to chill for 30+ minutes or until nice and thick. In the meantime, combine heavy cream, sugar and vanilla extract in the bowl of stand mixer and whip on medium-high speed until thick and fluffy. Spoon lemon pudding mixture into a small glass or large shot glass, top with a dollop of whipped cream and a slice of lemon gummy candy.
I don't know what it is about these little things but they are some kind of amazing. Honestly? I even prefer them over the strawberry cheesecake pudding shots, which is crazy because I am not a big fan of lemon and I am a huge crazy fan of all things strawberry. Mind you, the strawberry ones are still crazy good, there's just something about these lemon drop shooters that I'm loving. So fresh and summery! Perfect for serving up on a platter after dinner at a summer barbecue or packing in your picnic basket to take to the fireworks over the 4th of July weekend. (Just stick them in those plastic condiment cups with lids like these!)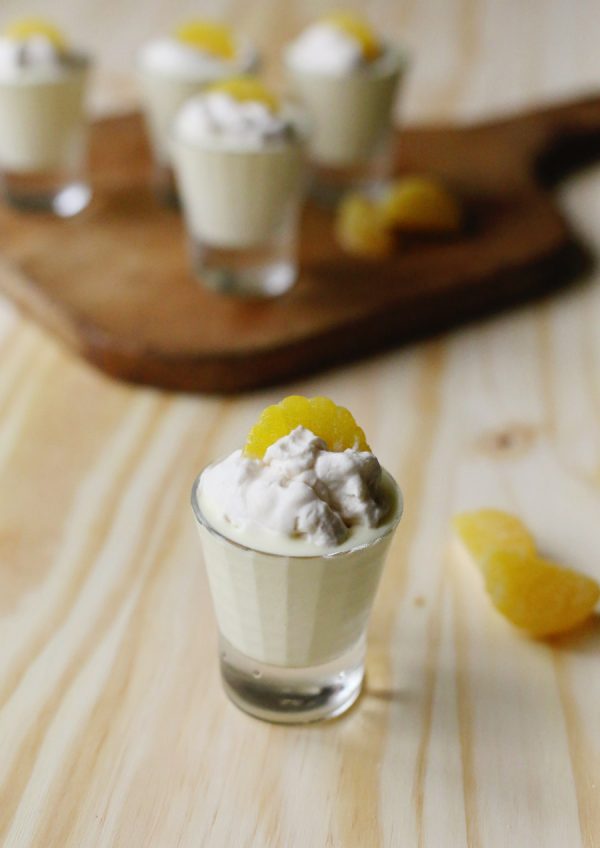 If you make these (or these or these) I'd love if you shared with me! Shoot me a message or send me a pic on Twitter or Instagram and you'll make me the happiest blogger ever. I'm kind of crazy about pudding shots and Jello shots at the moment, because they're just so fun for parties so let's make them a thing, ok? Awesome.

[Recipe + photography by Cyd Converse for The Sweetest Occasion.]