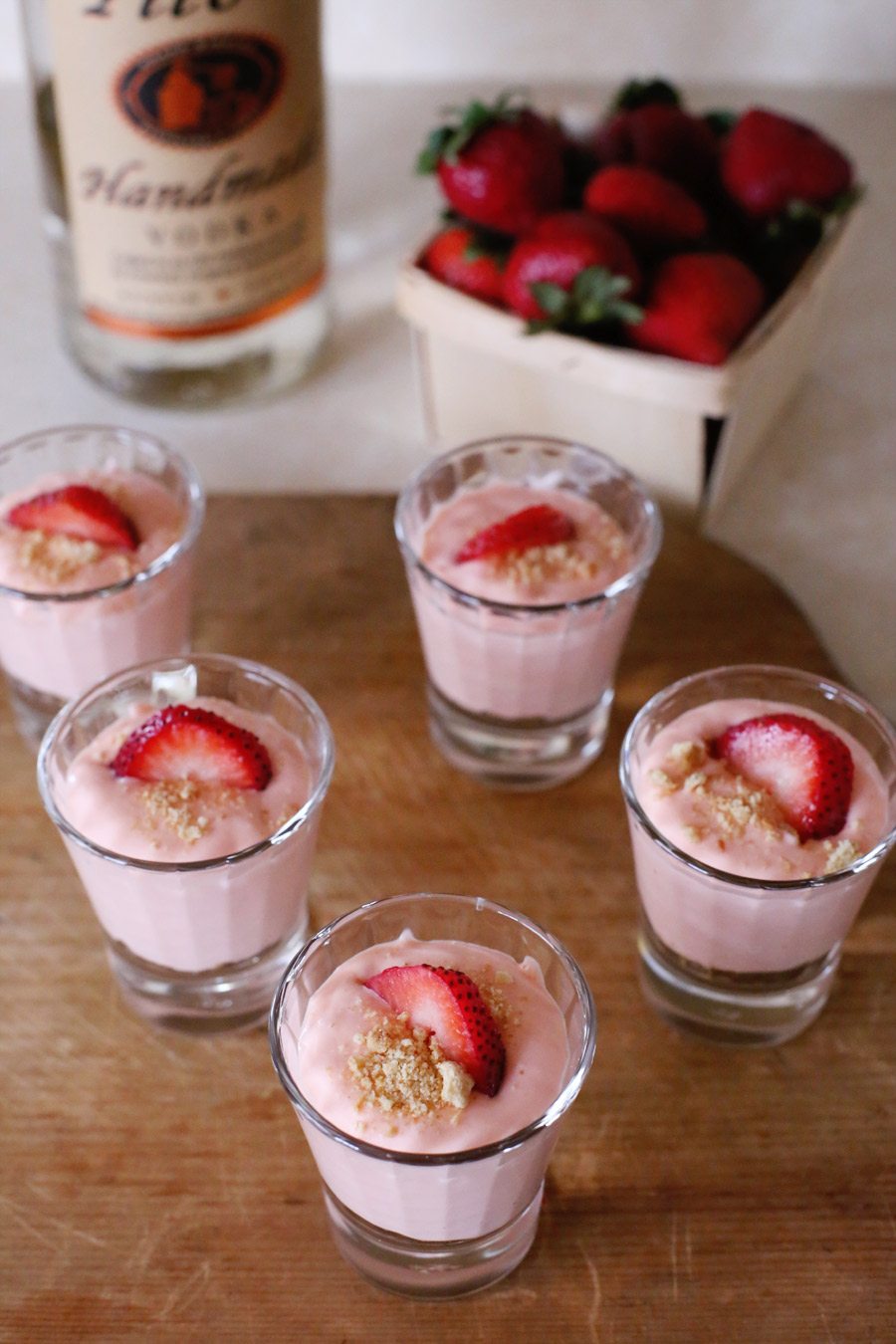 Hi friends! I hope everyone had an amazing weekend. We spent a lot of ours working on yard work and a few things around the house, but that felt really good actually.  We've been so busy we needed a weekend to just stick close to home and take care of domestic things. On Friday night we got together with some friends and I whipped up these strawberry cheesecake pudding shots as a special little boozy treat. It's strawberry season! It's officially summer! All good reasons to make these immediately. Have you ever had pudding shots? They're kind of like dessert and a mini cocktail all in one. Also known as utter perfection.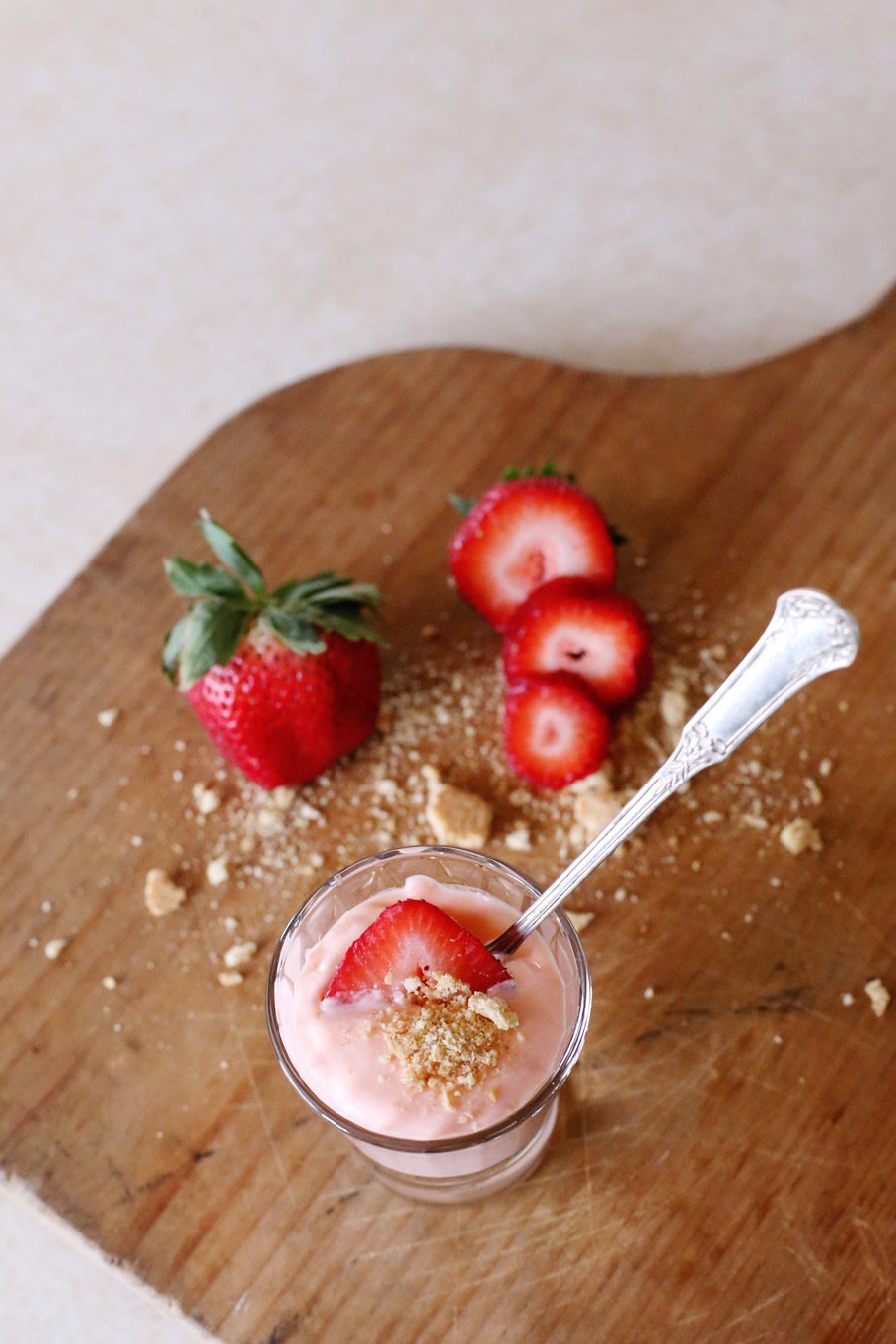 1 package of instant cheesecake pudding
(1) 8 oz tub of whipped topping
1 cup of milk
2/3 cup of vodka
1/3 cup of strawberry syrup
Graham crackers
Fresh strawberries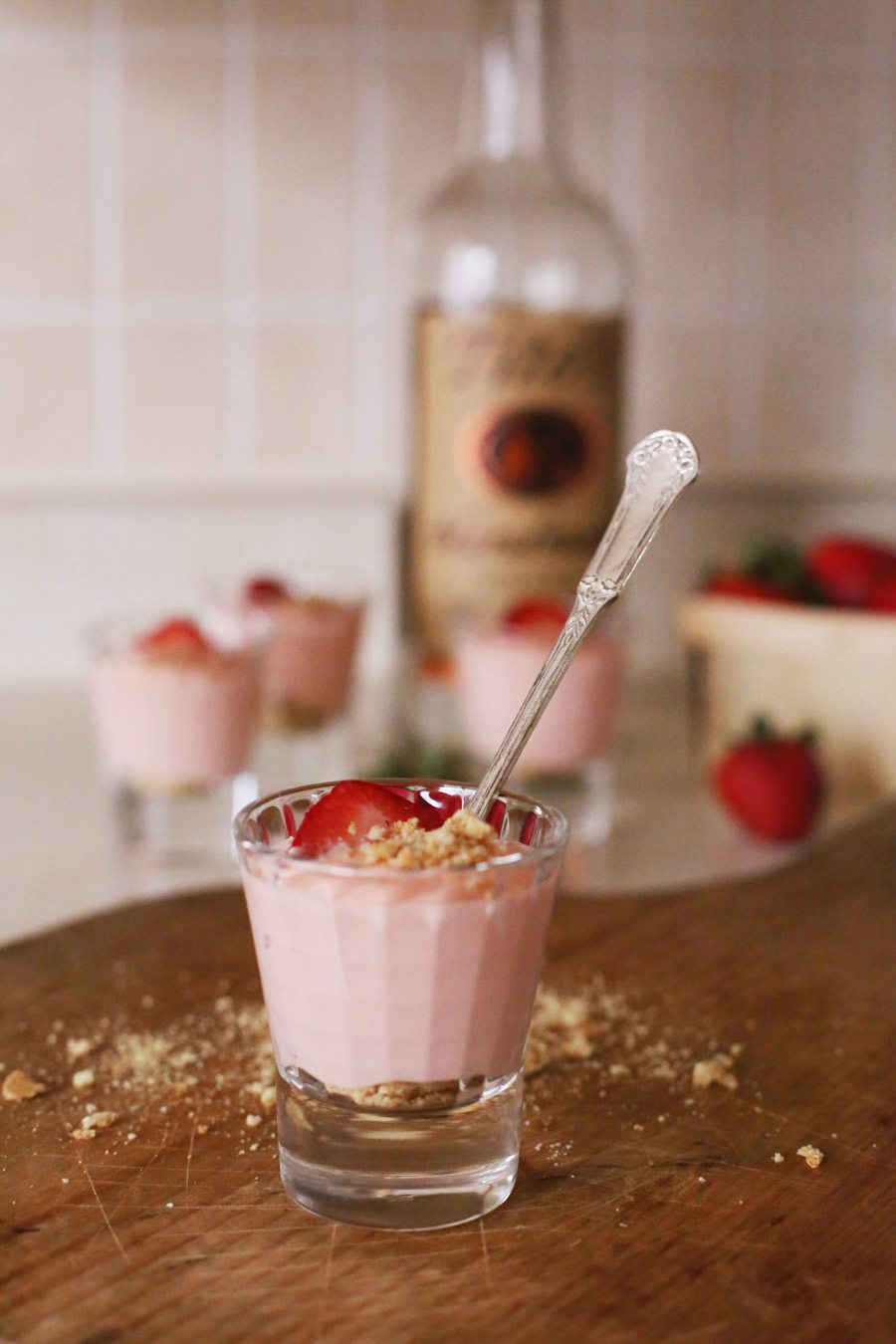 In a medium mixing bowl, begin by mixing your pudding per the package's instructions, using the above combination of milk, vodka and strawberry syrup in lieu of the called for milk. Allow the pudding to set until thick (usually about five minutes) and then fold in the whipped topping. Place in the freezer and allow to chill for 30 minutes or until nice and thick. In the meantime, crush up a couple of graham crackers and sprinkle a spoonful into the bottom of a large shot glass or any small glass you might have. Top with pudding, sprinkle with more graham cracker crumbs and garnish with a slice of strawberry.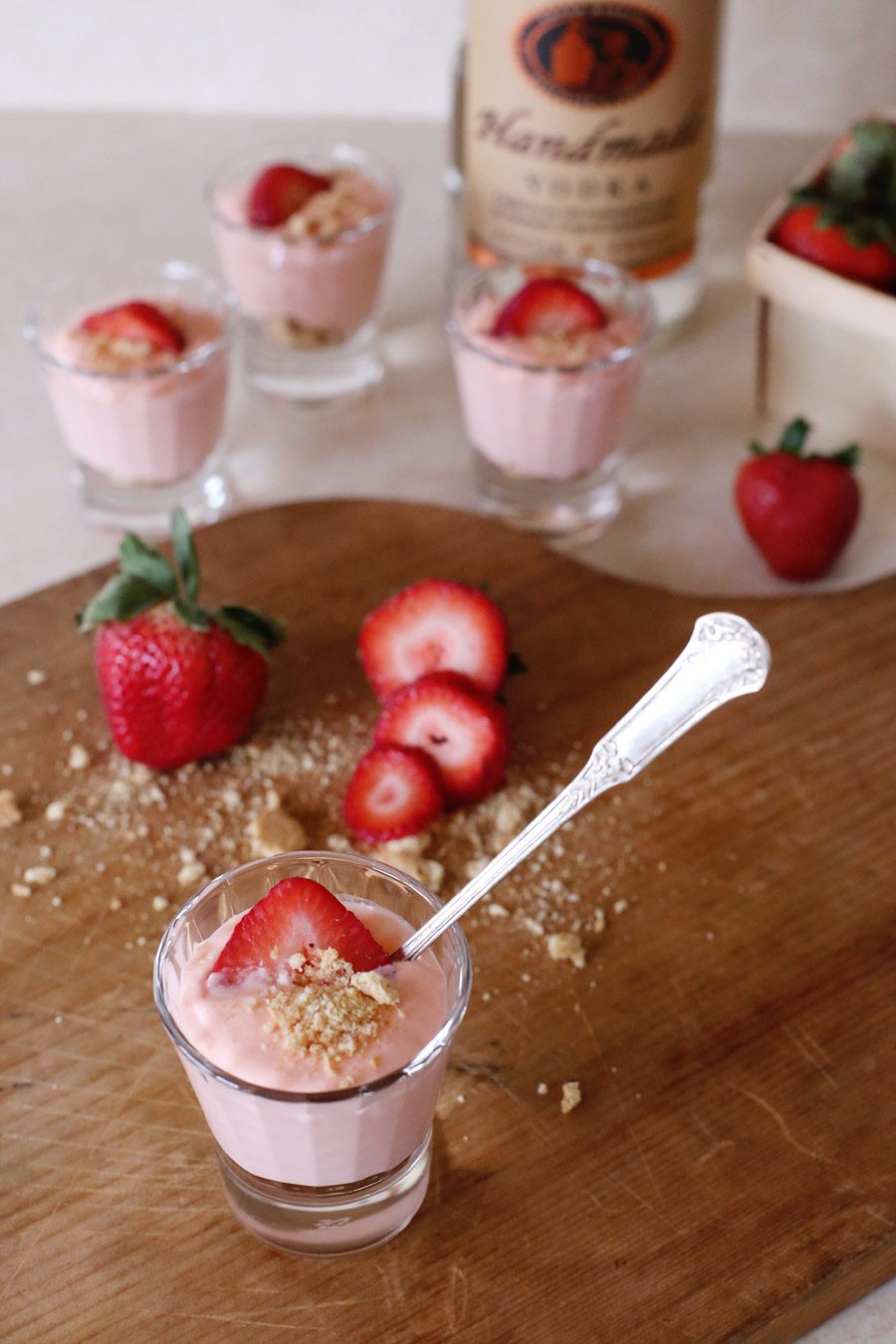 Voila! The yummiest dessert shooter you ever did eat. Well, until I lay a couple more varieties on you between now and the 4th of July! Stay tuned for another pudding shot recipe this week and one more next week so you can rock that July 4th bbq you're planning or attending. These were a huge hit this weekend! Oh, and if you make too many or just want to stock up the freezer, these freeze really well. You can make them up in those little plastic cups with the lids and enjoy them whenever you feel like having something a little sweet.

[Recipe + photography by Cyd Converse for The Sweetest Occasion.]