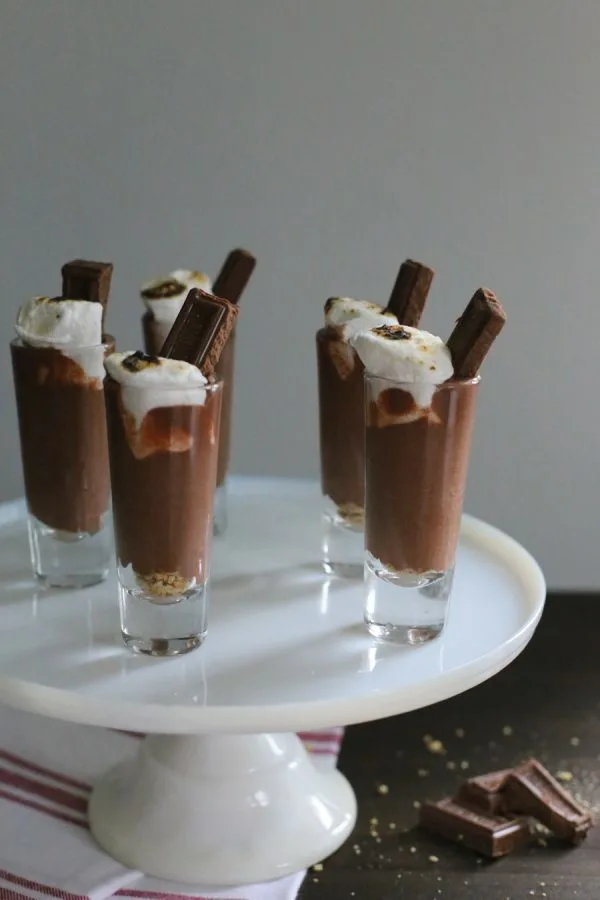 Hi, friends, and happy Monday! I hope everyone had an awesome weekend. We got to spend Saturday visiting friends and enjoying one of those hot summer days in the pool that seem to happen far too infrequently but are always so much fun. Before we left for the day I bundled up all the pudding shots I've been making over the last week and they were definitely a hit! These s'mores pudding shots seem particularly appropriate as we march our way toward the upcoming 4th of July weekend. They're classic summer but with a hit of Irish cream liqueur and bourbon that makes them a decidedly grown up version of the childhood summer favorite.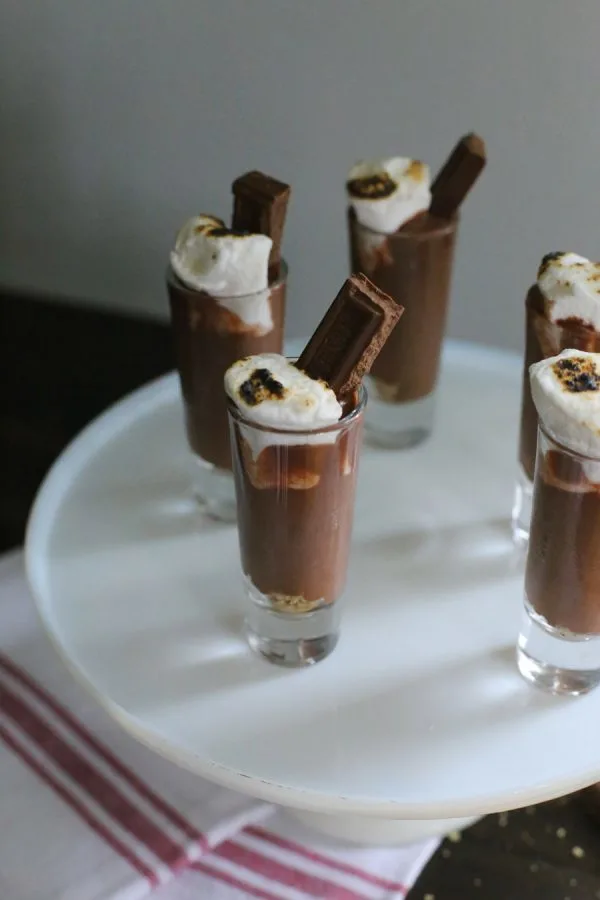 2 packages of instant chocolate pudding
(1) 8oz tub of whipped topping
1 cup of milk
3/4 cup of Irish cream liqueur
1/2 cup of bourbon
Graham crackers
Marshmallows
Chocolate squares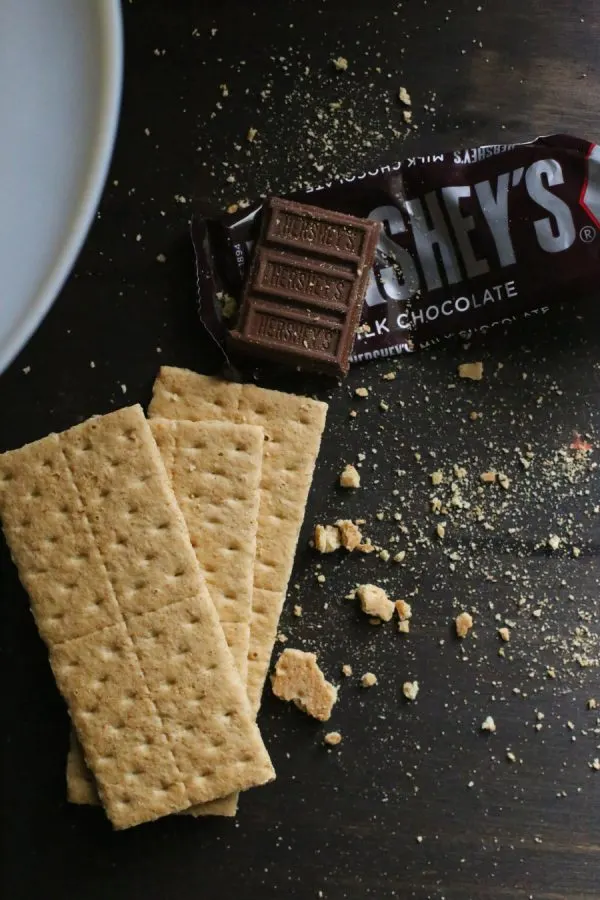 In a mixing bowl, begin by mixing together both packages of pudding with the milk, Irish cream and bourbon with a whisk. Allow the pudding to set until slightly thickened (usually about five minutes), then fold in the whipped topping. Place in the freezer and allow to chill for 30+ minutes or until nice and thick. In the meantime, crush up a couple of graham crackers and place a spoonful of graham cracker crumbs in the bottom of your shot glasses. Spoon in the pudding shot mixture, then top with a marshmallow. Use a small kitchen torch to brûlée the top so they resemble campfire roasted marshmallows. (Or a long grill lighter will work, too!) Add a chocolate square as a final garnish and voila! Grown up s'mores that your friends will be begging you to make all summer.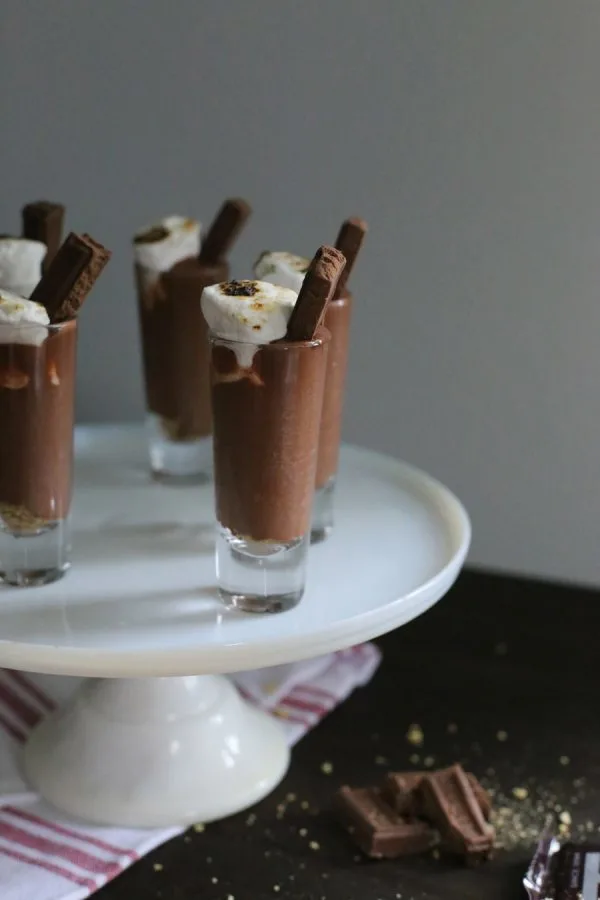 I have to say, I really love these little boozy dessert shooters. They're fun and whimsical, but definitely make you feel pretty cool and sophisticated when you serve them up at a party. I'm already dreaming up more flavor combinations to share later in the summer and brainstorming ideas for the perfect fall and winter pudding shots, too. We're officailly riding the pudding shot band wagon until the wheels fall off! Remember, if you end making these (or these or these or these) I'd love if you shared with me! Shoot me a message or send me a pic on Twitter or Instagram and I will love you forever. (Even more than I already do!)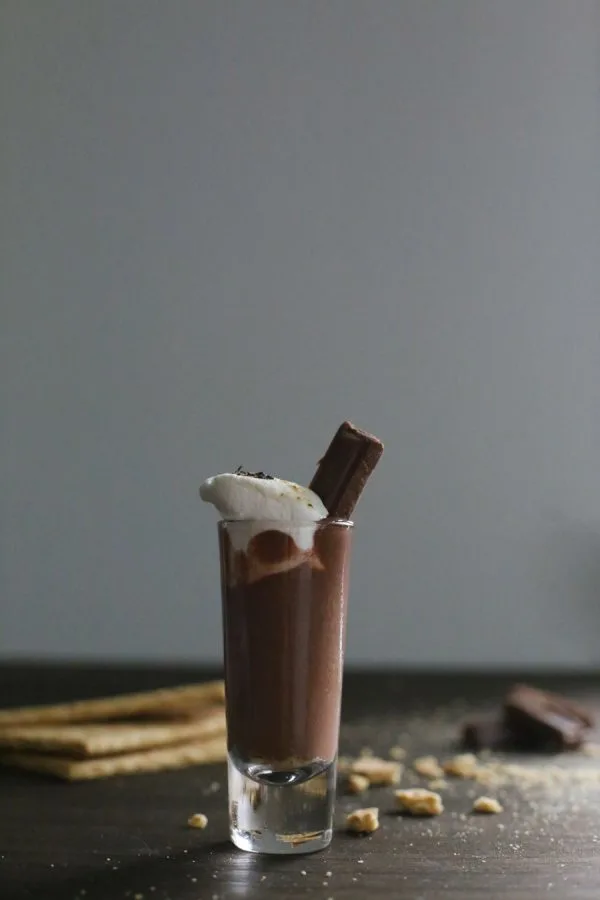 [Recipe + photography by Cyd Converse for The Sweetest Occasion.]