It's been a while since we talked about pudding shots. Lest you should think my obsession has wasted away to nothing, we're back at it today! This time we're swapping out summery flavors for the perfect fall seasonal pairing of butterscotch and spice. Add in ginger snap crumbs and you really can't go wrong here. These are decadent, perfectly autumnal in flavor profile, and just really really good. They're just as easy to make as all the others we played with a few months ago (these, these and these) and they're one of my favorites yet!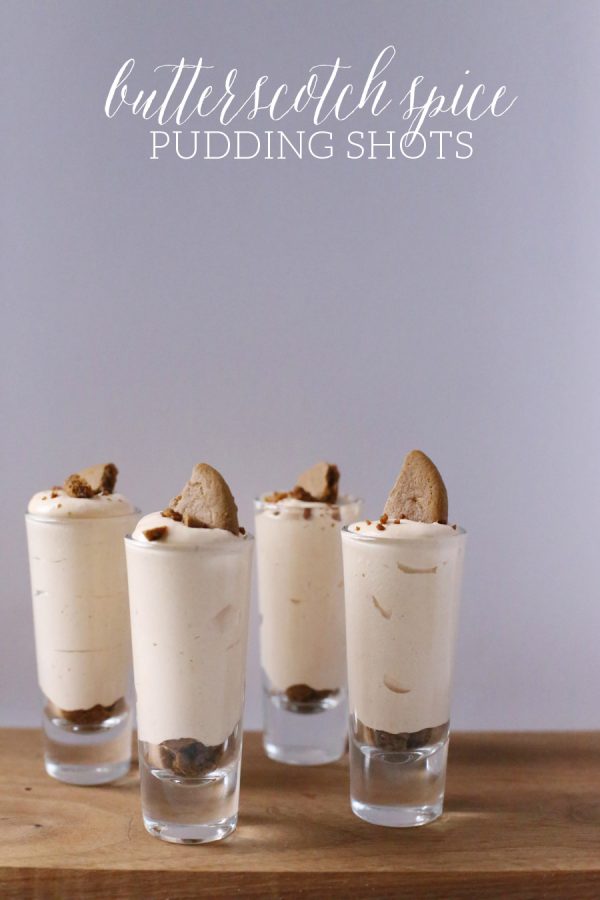 2 packages of instant butterscotch pudding
(1) 16oz tub of whipped topping
1/2 cup of milk
1 cup of RumChata (or similar liquor)
1 tsp ground cinnamon
5 – 6 ginger snap cookies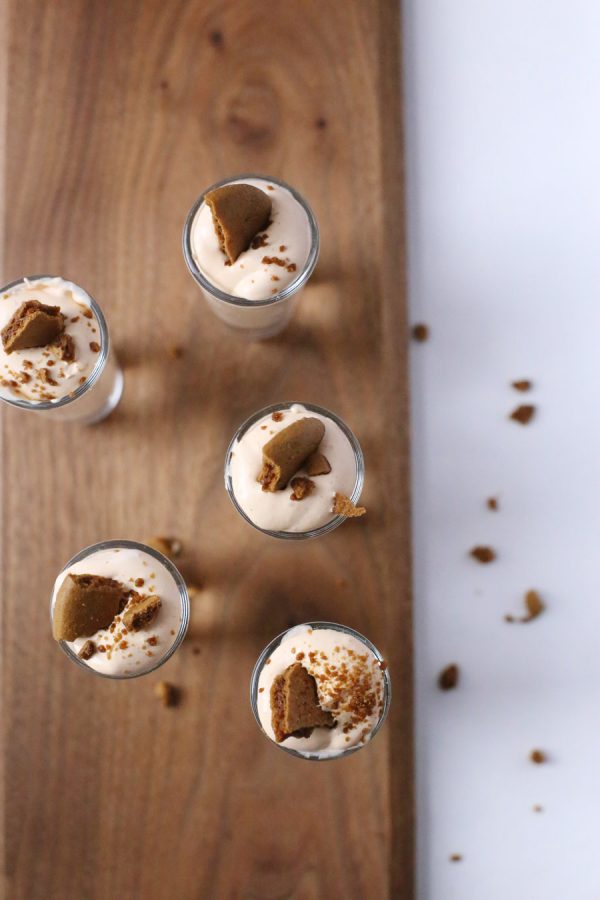 In a mixing bowl, begin by mixing together both packages of pudding with the milk and RumChata with a whisk. Allow the pudding to set until slightly thickened (usually about five minutes), then fold in the whipped topping and ground cinnamon. Place in the freezer and allow to chill for 30+ minutes or until nice and thick. In the meantime, crush up a couple of ginger snap cookies and place a spoonful of crumbs in the bottom of each shot glass. Spoon in the pudding shot mixture, then top with a chunk of ginger snap. Boom! It's that easy. And you're left with ridiculously yummy pudding shots that you and all your friends are going to be craving from now on.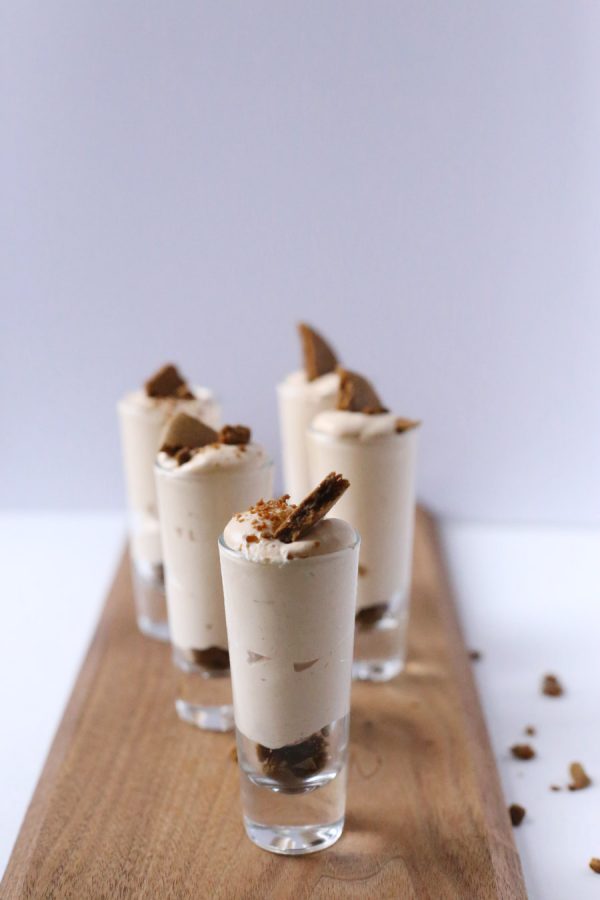 [Photos + recipe by Cyd Converse for The Sweetest Occasion.]