When I went glamping with Skinny Cow to kick off the summer, one of the best parts was all of the yummy Skinny Cow ice cream and candy that followed us wherever we went. Always the fan of classic summer s'mores, you can bet that the chocolate candies piled high on trays near the campfire for making s'mores had me at hello! Turns out, swapping out plain chocolate squares for Skinny Cow's Dreamy Clusters has become my new favorite way to fix s'mores. I've dubbed this summer's best s'mores recipe and with good reason! These s'mores are delicious and they have that little extra something-something going on that any chocolate lover is sure to love.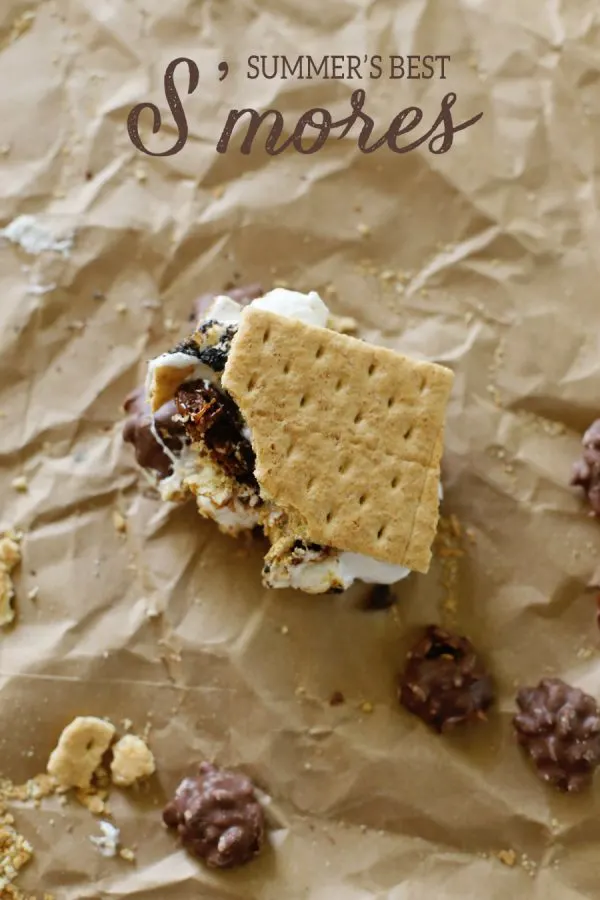 To make them, all you need is the standard marshmallows and graham crackers, along with a stash of your favorite Skinny Cow candy. I love the dark chocolate Dreamy Clusters, but the caramel Divine Filled Chocolates are also pretty heavenly for s'mores making adventures. Roast your marshmallows over the campfire and sandwich them between two graham cracker halves loaded up with your pick of chocolate. Smush that bad boy together so it's all ooey and gooey and indulge!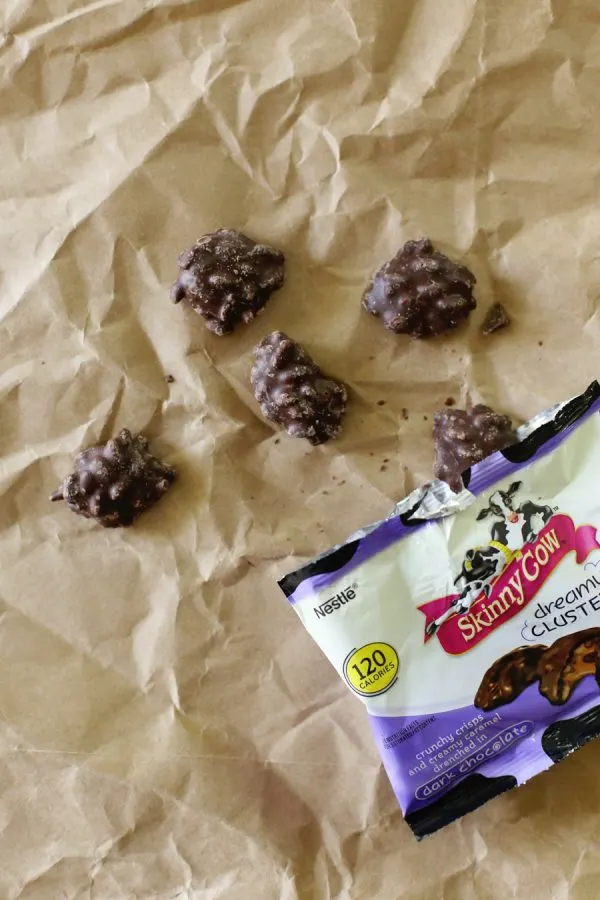 I busted these out at a recent campfire with friends and not a single person missed the standard chocolate squares. In fact, I'm pretty sure we're all in agreement that we're never going back to "normal" s'mores from here on out. These things are the real deal. Delicious, unexpected and the perfect way to indulge in summer's favorite dessert in a way that makes your tastebuds happy while still being sensible. Win-win-win. Probably you should bust these out these weekend for a little backyard glamping action! Just saying.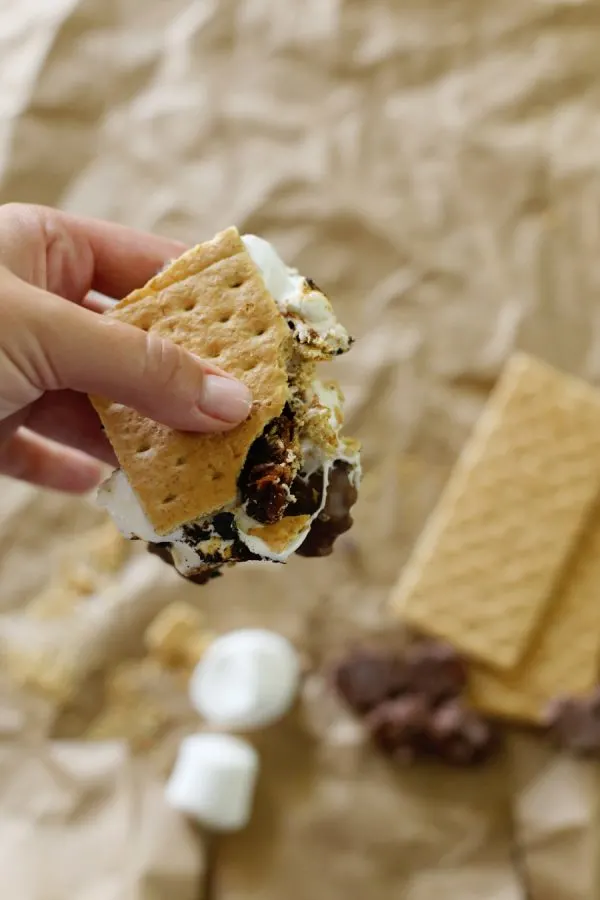 For more from my amazing time glamping in Montana, you can revisit the photos and the video I shot for you here and here. Hoping to indulge in a glamping trip of your very own? You can also see my tips for what to pack when glamping and see my favorite things to pack when traveling for business mixed with pleasure. From start to finish, my glamping experience with Skinny Cow was the trip of a lifetime, which is something I wish for every one of you. So find a way to add a little adventure to your summer! These s'mores cooked over a backyard campfire paired with a glass of wine and your favorite oversized hoodie will you get you started in the right direction.

You can truly have it all with Skinny Cow Ice Cream and Candy – incredibly delicious and indulgent yet ridiculously sensible! This summer, Skinny Cow is inspiring our girlfriends everywhere to have it all again by going glamping! Think camping with all the glamorous resort frills – bubble baths, candlelight dinners, feather pillows and so much more. Skinny Cow's Girls Gone Glamping Sweepstakes is taking 9 lucky winners and their best friends on the glamping getaway of a lifetime! Pop over to Skinny Cow for the details and get yourself entered to win.
This post was sponsored by Skinny Cow via Glam Media. Read more about our editorial policies.
[Photos by Cyd Converse for The Sweetest Occasion.]