This post was sponsored by Skinny Cow. Thank you for supporting the sponsors that so generously help
The Sweetest Occasion keep the party rockin'!
Guys. Remember earlier in the week when I was having a bit of a moment and mentioned I would be traveling much of next month? Well, let's just say one of those trips is an adventure of epic proportions that I can't wait to tell you about. Next Thursday I'll be boarding a plane with one of my best girls in tow and we're off to Montana for the most incredible glamping trip. We're talking crazy luxe accommodations at Paws Up, a ranch that is already blowing my mind with its combination of rustic wilderness and resort quality amenities. (Um, yeah, can you say 'paradoxical paradise'?) Horse back riding. Massages. Giant campfires. Get out of town. I am literally dying I am so excited. (Only, you know, not literally.)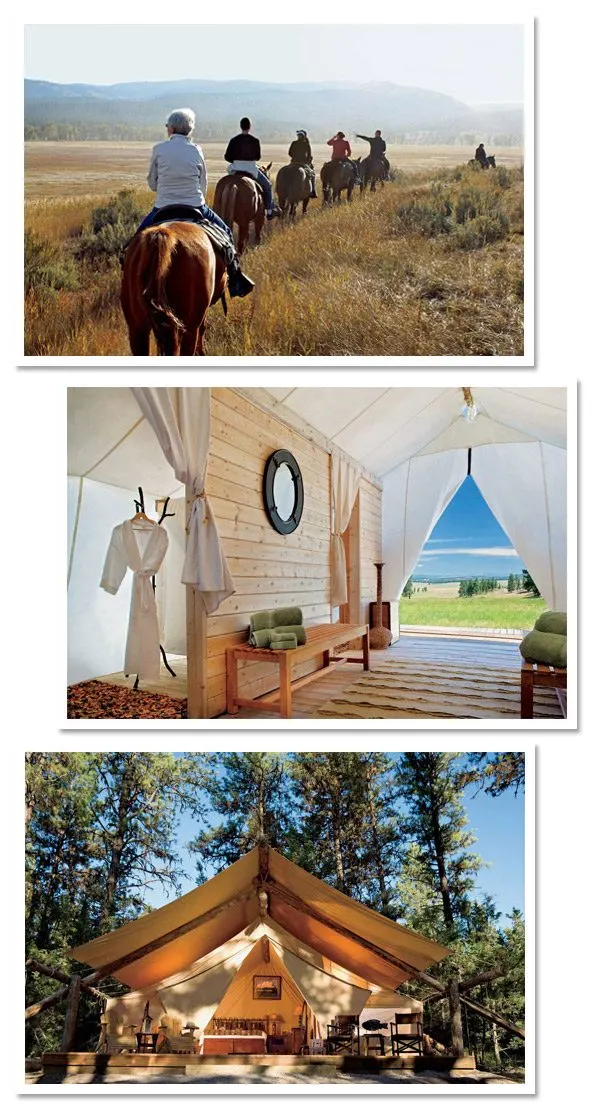 So, what's the scoop? This summer Skinny Cow is hosting the most incredible promotion I've ever heard of, offering nine grand prize winners (and their BFFs, of course) the opportunity to go on their own amazing glamping trip to Paws Up, while encouraging all of us ladies to indulge in having it all at the same time! (You know, kind of like Skinny Cow's yummy guilt-free ice cream and candy treats! And you know this lady loves treats.) As a part of that, they've invited a handful of super lucky bloggers to go out to Montana, soak in the sights, explore the ranch and enjoy all the trappings that glamping has to offer. Of course, then we get to bombard you with photos, rave about all the delicious food and pretty things, and get you really excited about entering for your chance to win! Are you game? Are you in? You have to be in it to win it, don't forget. (Because I really really hope one of you wins! Visit Skinny Cow for all the details and get yourself in the running to win a luxury glamping trip of your very own!)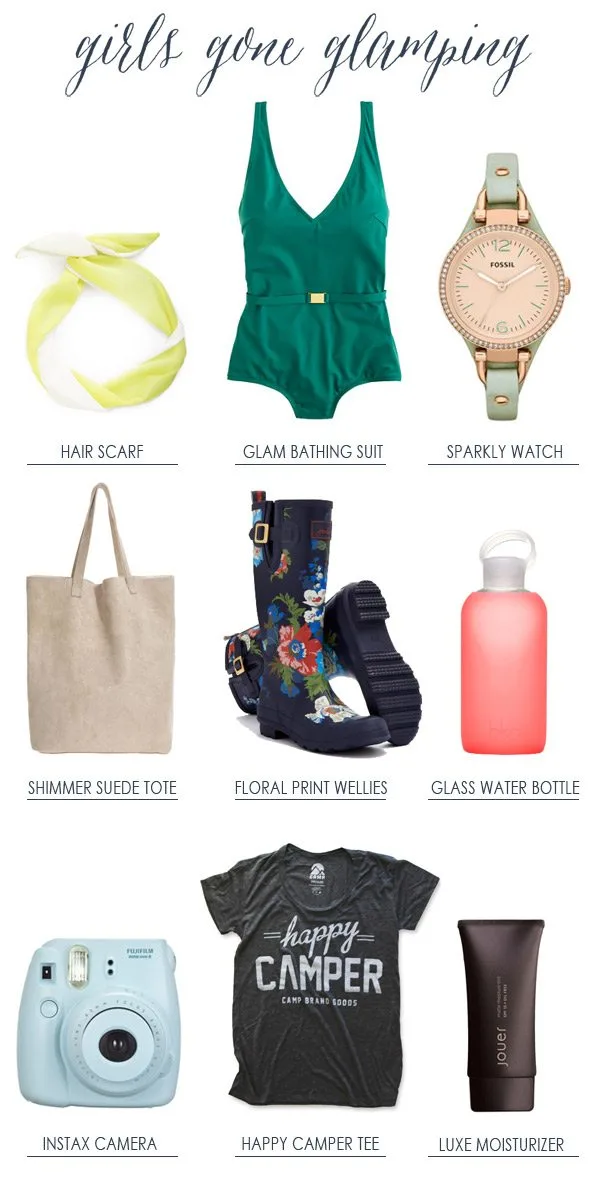 First thing's first though. Packing! You all know I love camping like it's my job. Seriously. Send me off into the woods with a pair of flip flops and a tent and I'm pretty much set. Granted, I usually try to remember snacks and SPF, too. (Ok, ok. The air mattress and a set of really nice sheets are also always in tow.) But give me the opportunity to glamp it up and this girl is on board quicker than a flash of lightning. Because if there's one thing I love as much as camping it's pretending I'm fancy. (And do not even get me started on how much I love massages. It's a whole lot.) So today I'm sharing my picks for what to pack when going glamping! Be sure to follow along on Instagram where I'll be sharing the trip in real time and stay tuned for all the behind the scenes details from our amazing trip. (And, you know, enter to win! Because you know you want to. xoxo)

[What to Pack | This hair scarf. Because fashionable glampers need to keep those locked tames while riding horseback. | This glam bathing suit. For evenings spent relaxing in the hot tub. | This sparkly watch. Because you still need to know what time it is, even when glamping. | This suede tote. For stashing all your glamorous goods. | These floral wellies. For ensuring your feet stay dry when exploring the ranch. | This glass water bottle. Because it's the prettiest way to stay hydrated in the wilderness. | This Instax camera. For taking fun snapshots along the way. | This Happy Camper tee. For lounging around your cabin after hours. | This luxe tinted moisturizer. Because your skin will look flawless without having to be a slave to makeup.]

This post was sponsored by Skinny Cow via Glam Media. Read more about our editorial policies.