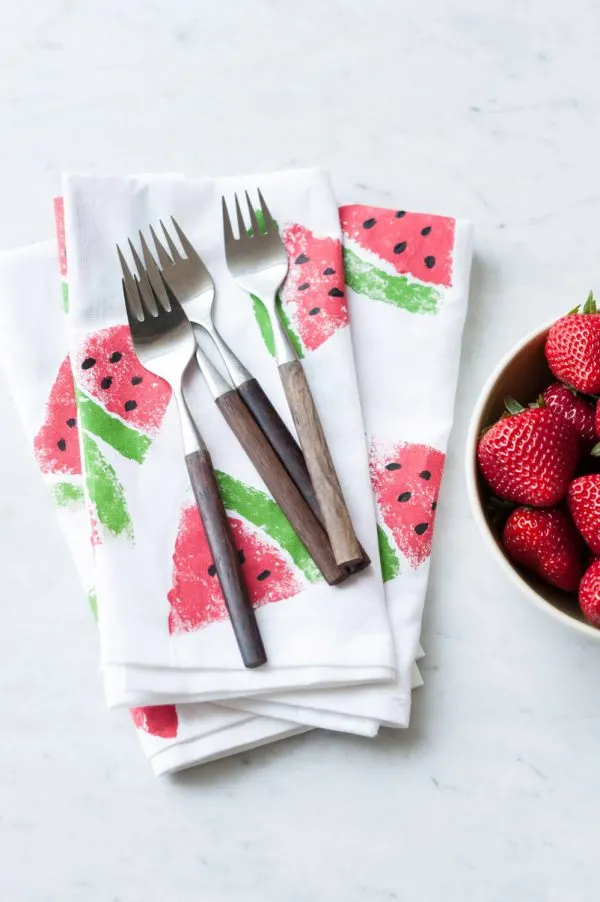 There are few things that say "summer" quite like watermelon and I'm a big, big watermelon fan. I like munching on it fresh off the rind, I like it juiced into cocktails, I like watermelon print plastered all over, well, everything. So today we're keeping with all things summery and crafting up these super cute watermelon napkins. They're equally perfect for parties and weeknight dinners, while adding a little punch of something cute and summery to your patio table.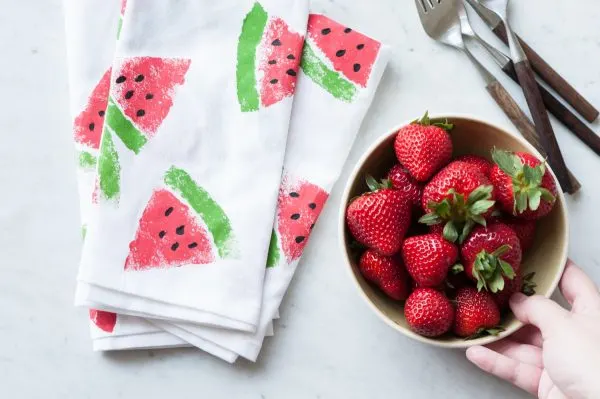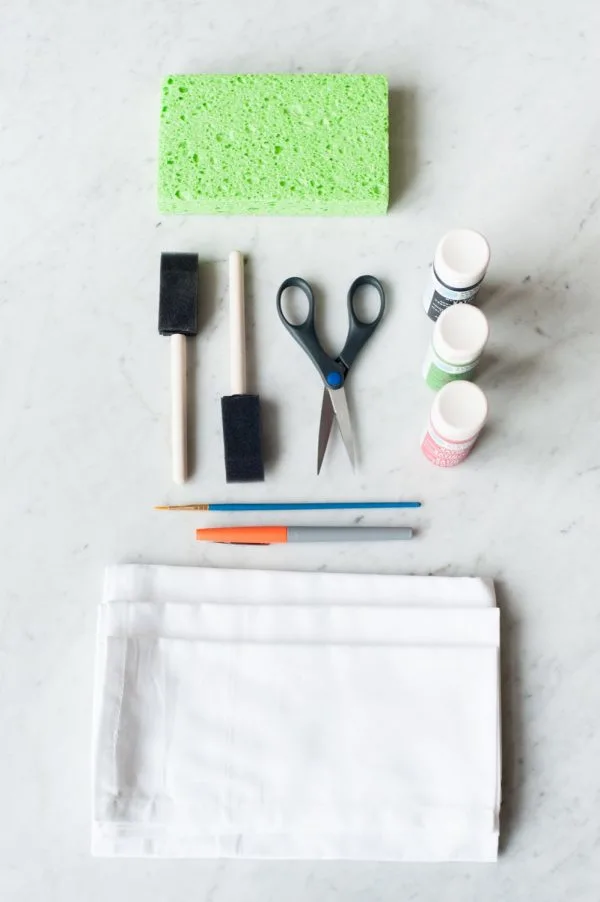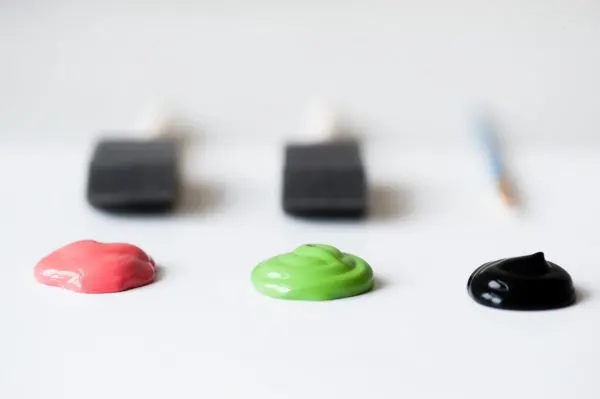 (2) foam paint brushes
(1) small detail brush
Craft pack in watermelon, green + black
Scissors
Household sponge
Marker or pen
White cotton napkins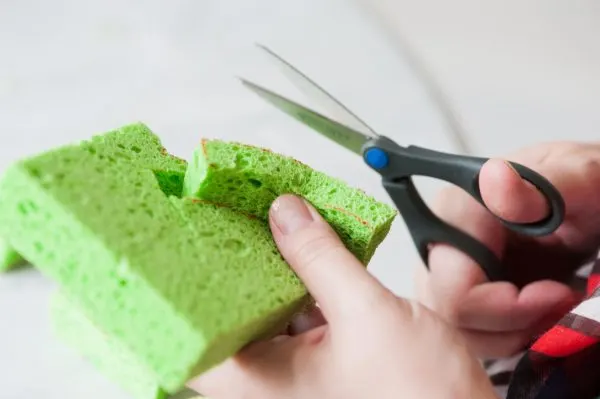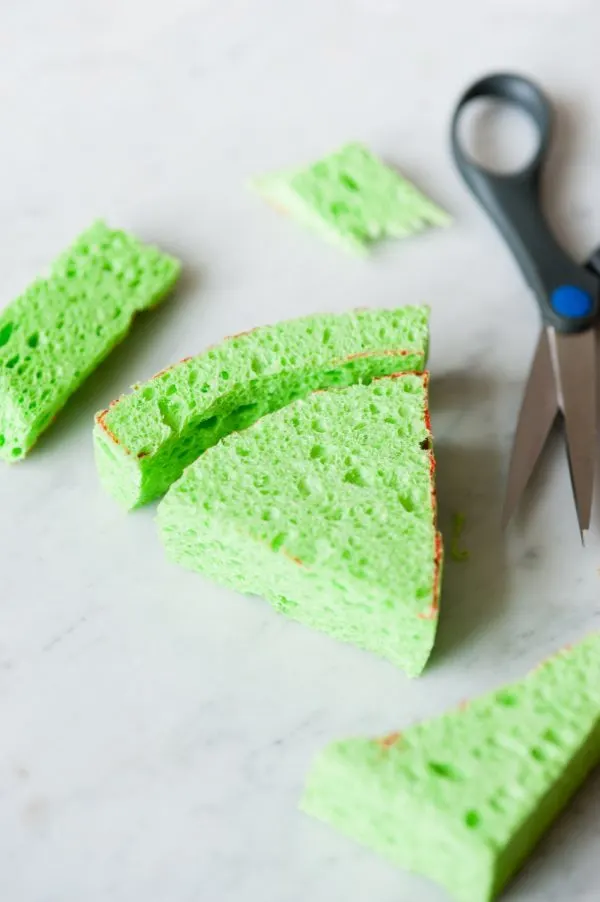 Begin by using your marker or pen to draw the shape of a wedge of watermelon onto an inexpensive household sponge. I bought my sponge in a 2-pack for about a dollar. Keep in mind you'll need the actual wedge of the watermelon flesh and the rind as two separate pieces. If you're not comfortable freehanding it like I did, you could first find and print a watermelon clip art image, cut it out and trace it onto your sponge. Then use your scissors to cut out each of the shapes individually. You may need to clean up the edges a little bit, keeping in mind this will act as your stamp so any rough edges will translate to your final print.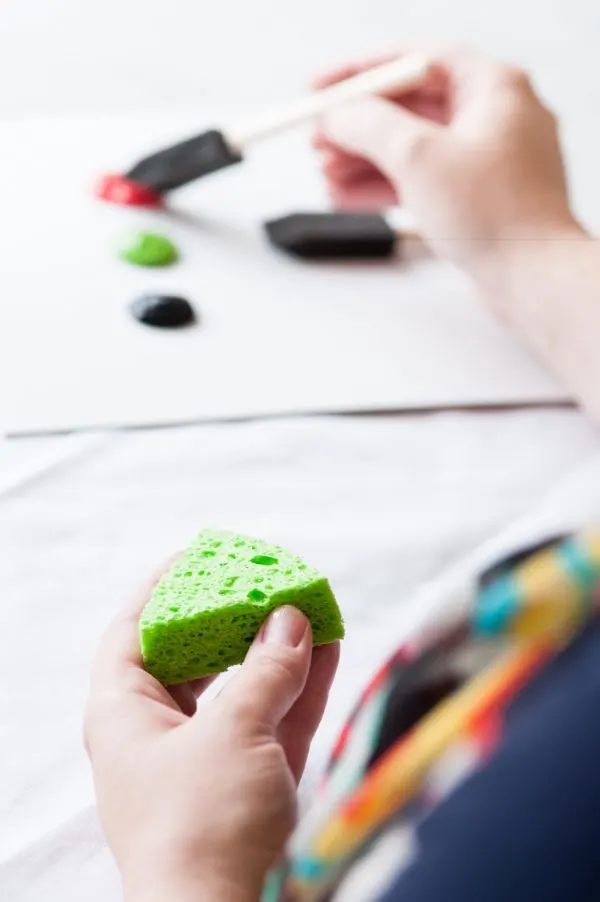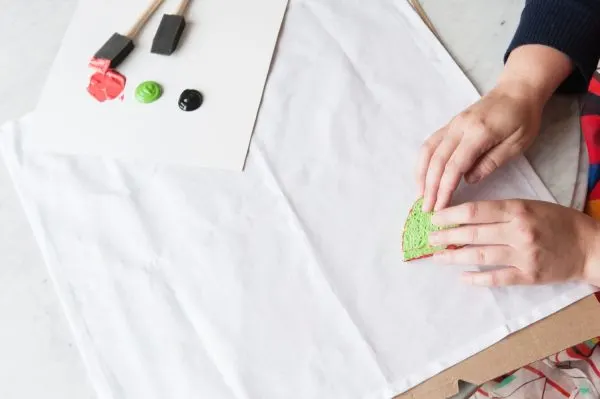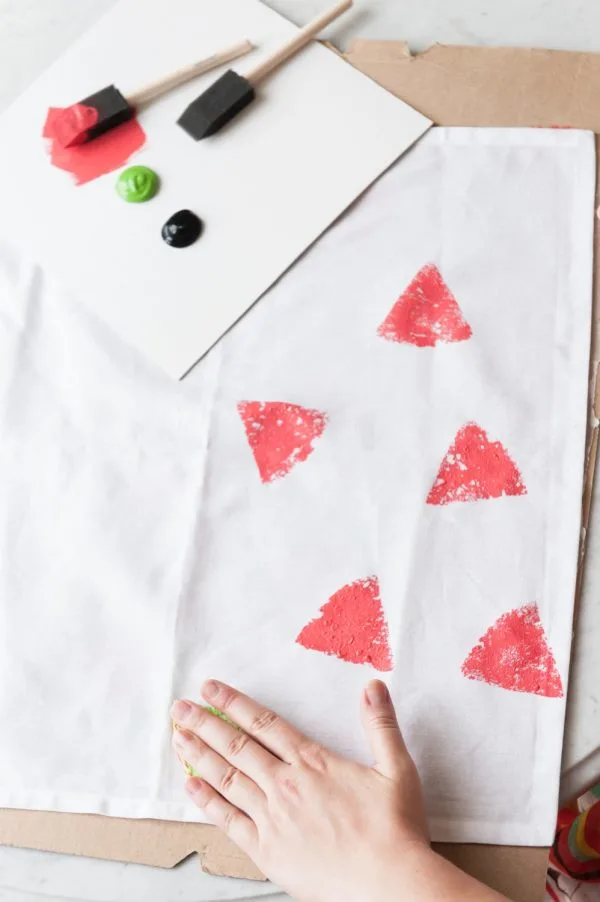 Now it's time to start stamping! Place your cloth napkin over a protected work surface. I chose to work over a scrap piece of cardboard. Then, load up the wedge-shaped sponge stamp with watermelon colored craft paint. I found it easiest to use a foam brush to apply the paint to the stamp without making a huge mess. Then just get jiggy with it, stamping a bunch of watermelon shapes all over the first of your cloth napkins. You can work pretty quickly at this, keeping the pattern random, just keep in mind that you'll need to space them far enough a part to accommodate for the rind in the next step.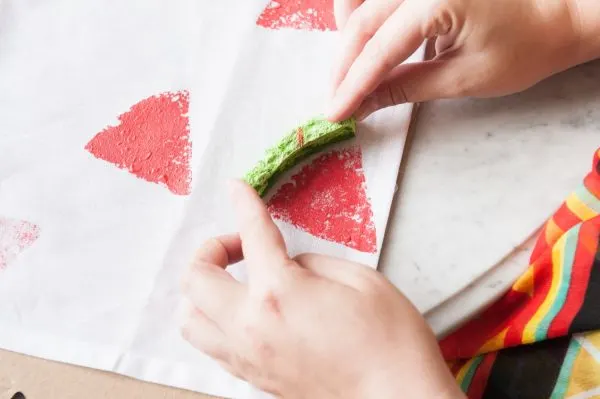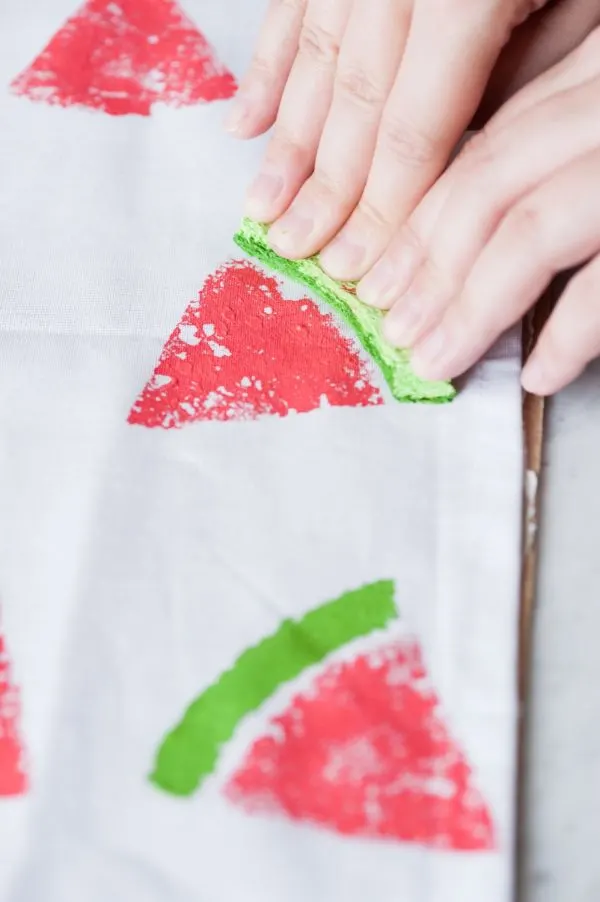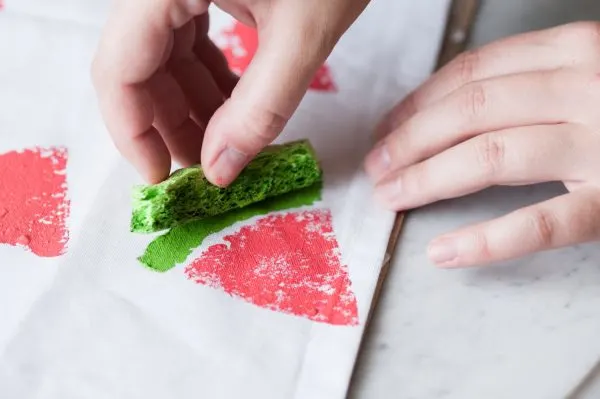 Repeat the process using green paint on your rind-shaped sponge stamp. When you add the rind to each watermelon shape, pay attention to leave a small gap between the two, allowing for the white band you'll typically see between the rind and the watermelon fruit. Add the rind to each watermelon, taking care not to drag your arm or hand through the areas you've already stamped.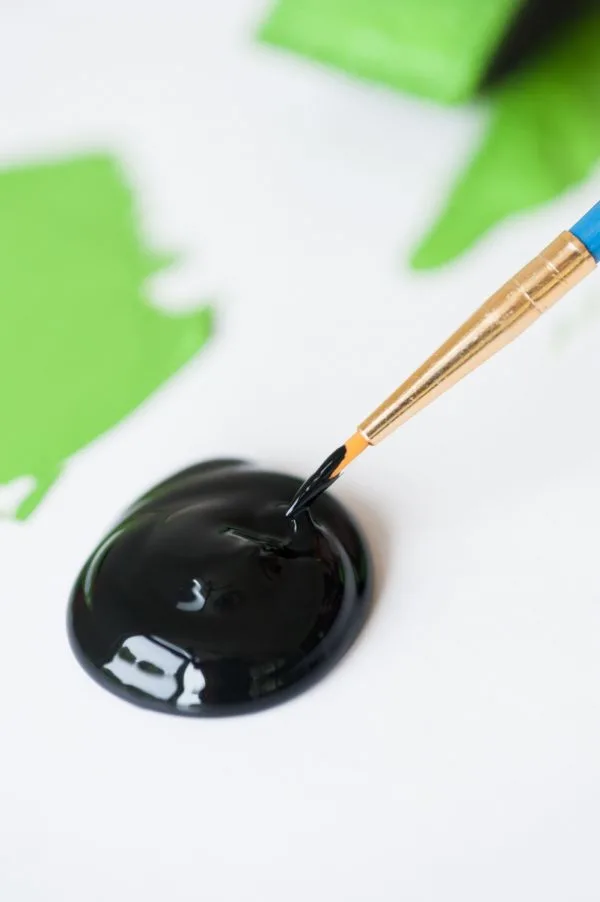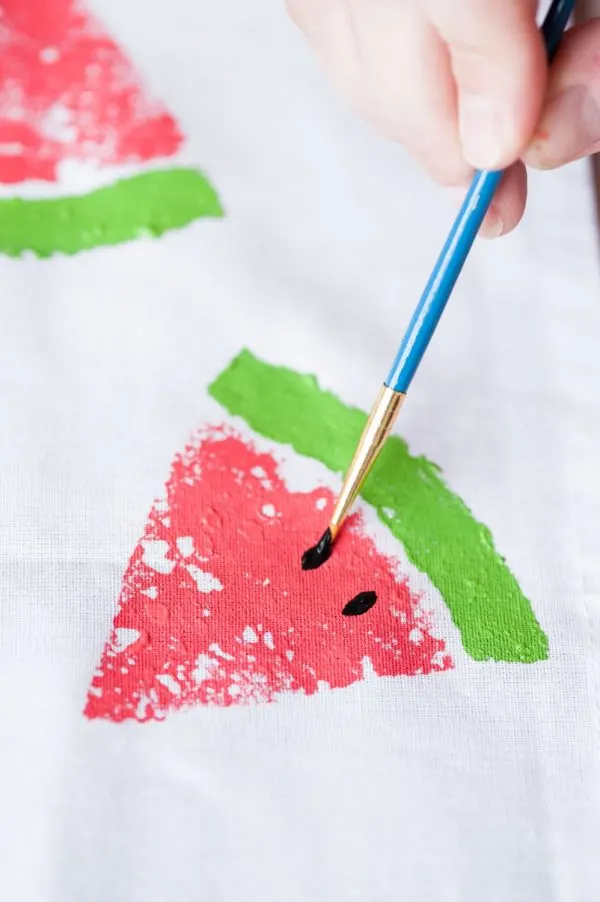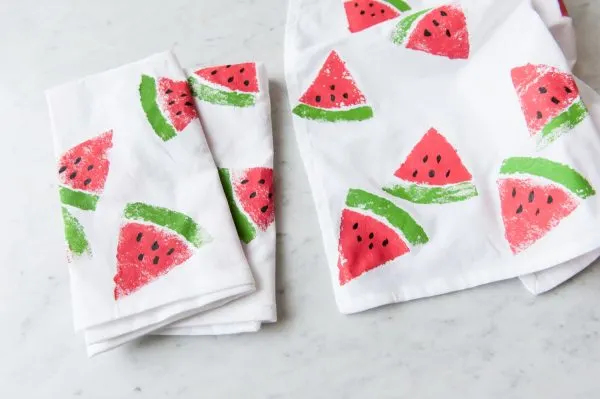 Allow your watermelon shapes to dry for a few minutes and then it's time to add the seeds! The paint doesn't need to be completely dry before you start this part, but I found allowing for a few minutes of dry tie in between helped with this part. Then just use a thin detail brush to add small little seeds shapes of black paint scattered across the watermelon. Don't over think this part! Just dip the paint brush into the black paint, dab off a bit of excess and then press the brush against the fabric and it will pretty much form the perfect seed shape without any extra work on your part. Repeat the entire process for as many napkins as you'd like to make and allow them to dry overnight.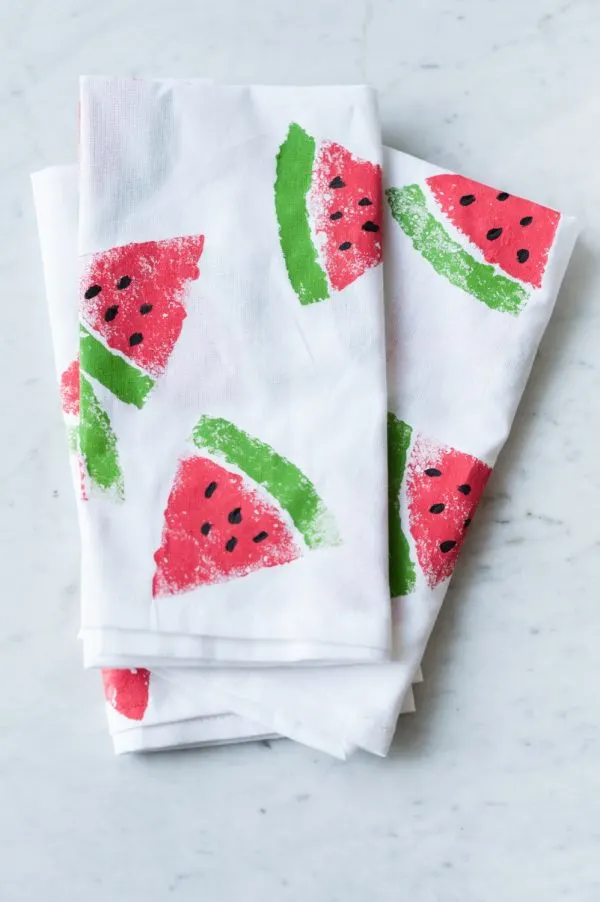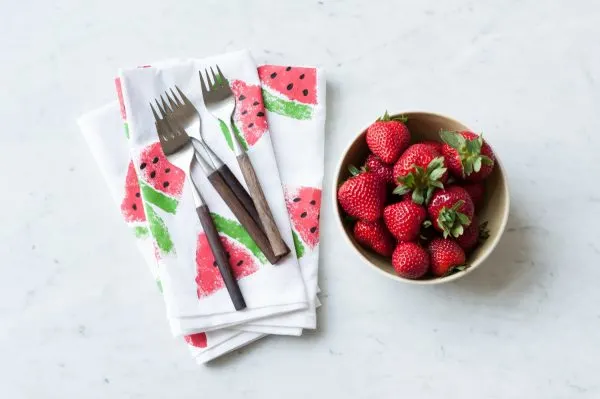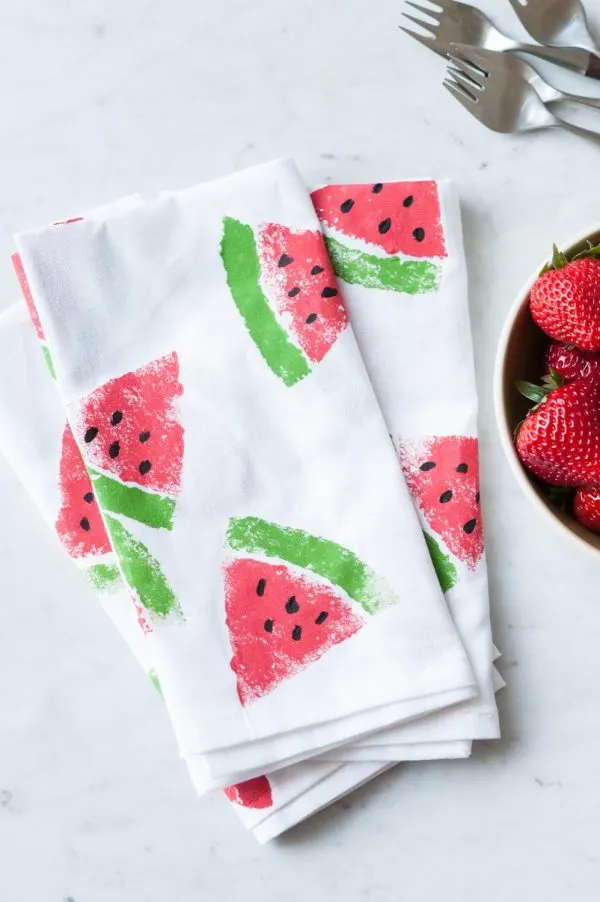 And there you have it, friends! The cutest watermelon print napkins you ever did see. This technique is super simple so if you have slightly older kiddos they can definitely get involved in helping with the stamping. You could also use this same technique on a tablecloth instead, which would be kind of awesome even if I do say so myself.
If you give this project or any others a try, I'd love to have you share with me! Use the hashtag #thesweetestDIY on Instagram so I can take a look! xoxo

[Design + styling by Cyd Converse | Photos by Alice G. Patterson for The Sweetest Occasion.]
The fine print: Please link with love! As with all of our posts, DIY projects featured on The Sweetest Occasion may not be copied, distributed or reproduced without express written permission. Love and links are always appreciated! If you'd like to share this post, please link to this post directly for the DIY tutorial and do not include the instructions in your own post. Thanks so much! xoxo